China Releases Results Of 7th National Census
China released the results of the seventh national census on Tuesday.
The census, the largest of its kind across the world, helps China figure out its population size, structure and distribution as well as the latest demographic changes and trends, according to the National Bureau of Statistics (NBS).
The latest census conducted in 2020 was expected to offer strong statistical support for the country to advance high-quality development and formulate more targeted strategies and policies to promote long-term and balanced population development, the NBS said.
A total of 679,000 census-taking institutions were created in the country's provinces, cities, counties, townships and villages, and more than seven million census takers were organised to document demographic information door to door across the country.
The census collected data including name, ID number, gender, marital status, education and profession of Chinese citizens.
China's population on the mainland has reached more than 1.411 billion, up by 5.38 per cent from the previous census in 2010, the latest census data showed.
The figure does not include Hong Kong, Macao, and Taiwan residents and foreigners who live in the mainland's 31 provinces, autonomous regions, and municipalities, according to the NBS.
Previously, the country conducted national censuses in 2010, 2000, 1990, 1982, 1964 and 1953.
UN, US Hail Israel-Hamas Ceasefire Extension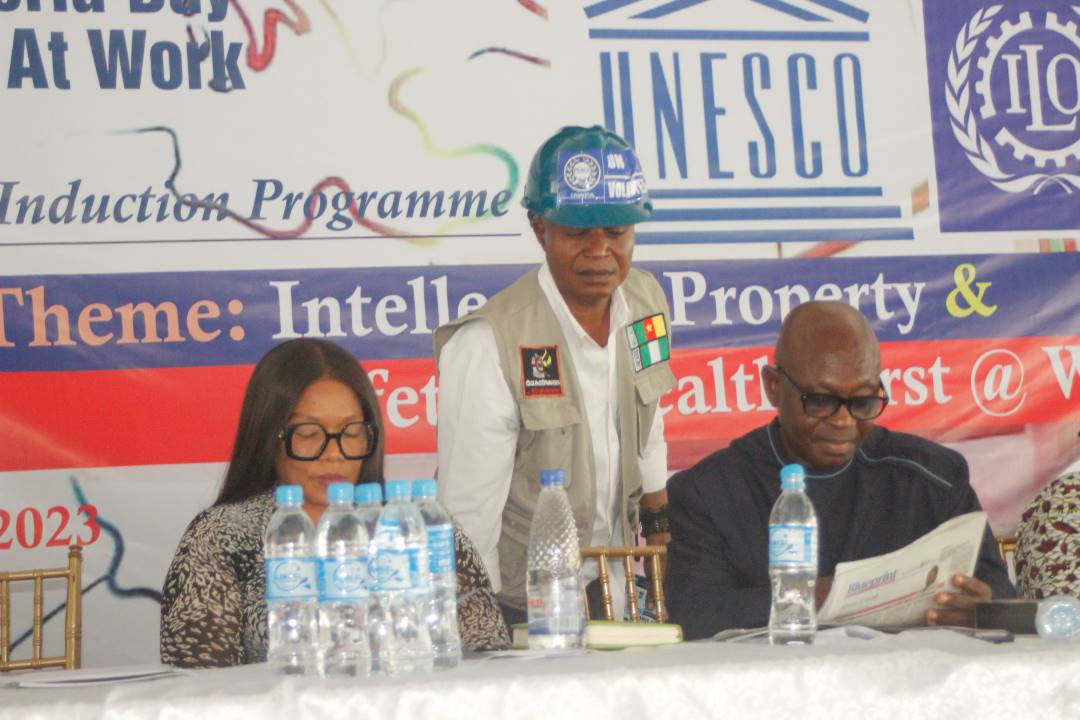 The United Nations has hailed Monday's two-day extension of a truce between Israel and Hamas in Gaza as a "glimpse of hope."
"It's a glimpse of hope and humanity in the middle of the darkness of war and I strongly hope that these will enable us to increase even more the humanitarian aid to the people in Gaza that is suffering so much," Secretary-General Antonio Guterres said.
He added that without more time, "it will be impossible to satisfy all the dramatic needs of the population in Gaza."
The United States also welcomed on Monday the agreement to extend a truce between Israel and Hamas by two days, saying it was hopeful the humanitarian pause would continue for longer still.
"Of course, we welcome the announcement," White House National Security Council spokesman John Kirby told reporters after mediator Qatar said the initial four-day truce was to be lengthened.
"We would of course hope to see the pause extended further, and that will depend upon Hamas continuing to release hostages", he said.
The pause to the Gaza war that was due to expire yesterday has been extended by two more days, Hamas said on its Telegram page as it appeared ready to release 11 more hostages, yesterday.
"Hamas declares that it has agreed with Qatar and Egypt to extend the temporary humanitarian truce for an additional two days under the same conditions as before," the Jerusalem Post quoted the group as saying.
CNN reports that according to a senior adviser to Israel's Prime Minister, Mark Regev, the two-day extension of the truce between Israel and Hamas will not go into effect until the hostages set to be released on Monday are freed.
Regev confirmed that a truce extension had been reached and under the agreement, Hamas would release 10 hostages each day.
"For every 10 hostages released, we're willing to give an extension of another day, and if Hamas will release Israeli hostages as agreed, we will extend — that's the bottom line," Regev said.
Regev says he believes the hostages to be released over the next two days will be women and children.
Hamas had committed to releasing another 20 women and children held hostage in the Gaza Strip over the next two days, he added.
Meanwhile, Foreign Affairs Ministers have sought France's support to end the humanitarian crisis caused by the war between Israel and Hamas in Gaza.
This was part of the ongoing efforts by the Ministerial Committee constituted by the Joint Arab-Islamic Extraordinary Summit to find a lasting solution to the war in Gaza.
The request was collectively conveyed by foreign ministers of Nigeria, Indonesia, Saudi Arabia, Jordan and Egypt, in Paris and the Secretary General of the Arab League during a meeting with French President, Emmanuel Macron, which was continued by a meeting with French Foreign Minister, Catherine Colonna in Paris.
The Nigerian Foreign Affairs Minister, Yusuf Tuggar, reiterated the disproportionate use of violence against innocent civilians and the need to swiftly find a lasting political solution that would result in a two-state solution.
Tuggar, in a statement by his media aide, AlKasim Abdulkadir, on Monday, reaffirmed Nigeria's commitment to a two-state solution and called for a ceasefire between Israeli Defense Forces and Hamas.
"Tuggar also condemned the disproportionate use of force against innocent civilians and the destruction of critical infrastructure in Gaza," the statement said.
Hamas staged the deadliest attack in Israel's history on October 7 when it broke through Gaza's militarized border. Israel says the attack killed 1,200 people, mostly civilians, and around 240 more were taken hostage, among them elderly people and children.
In response, Israel launched a relentless bombing campaign and ground offensive in Hamas-ruled Gaza, which the Hamas government says has killed 15,000 people, thousands of them children.
Insecurity: UN Urges Nigerian Authorities To Conduct Counter-Terrorism Operations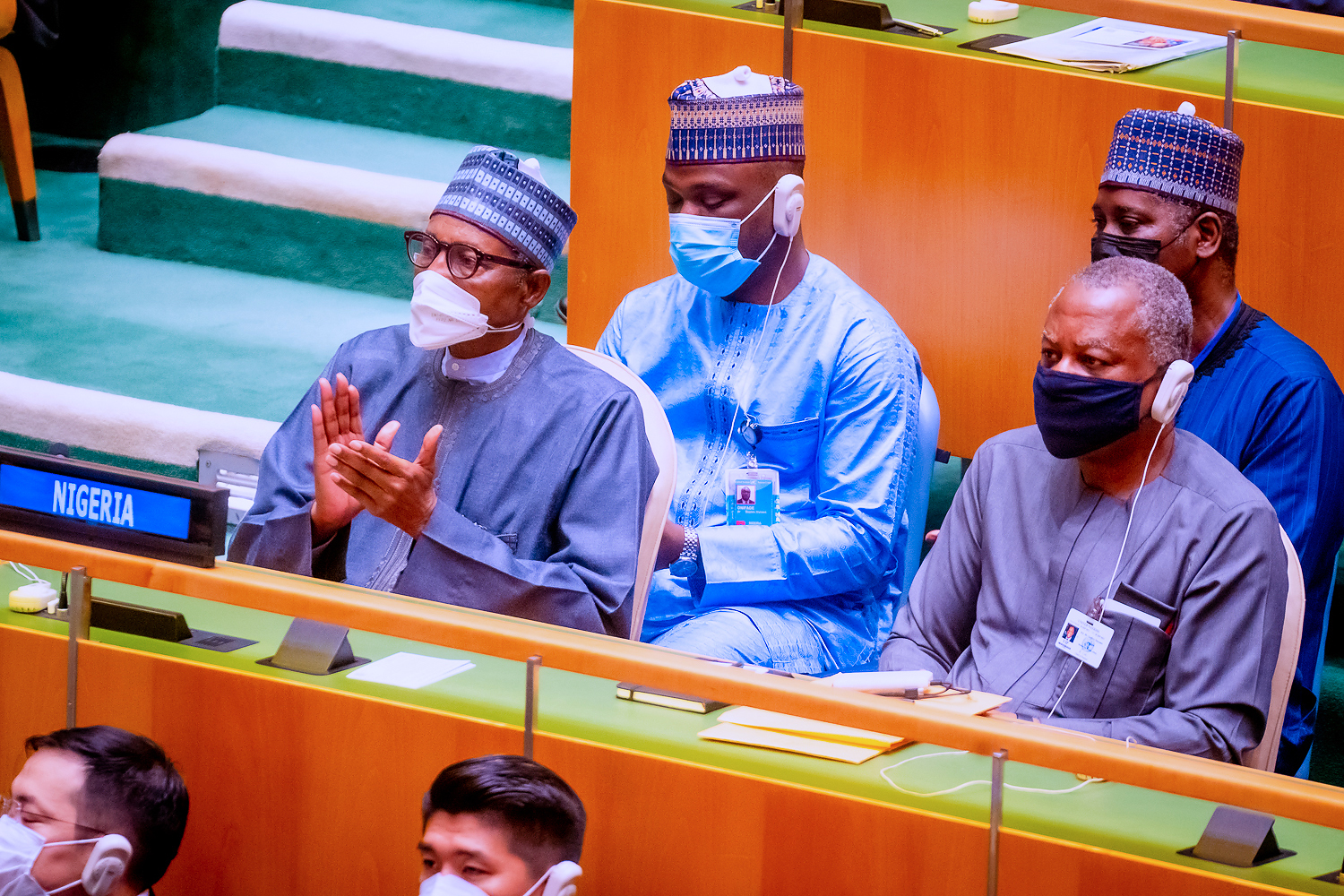 United Nations Special Adviser on the Prevention of Genocide, Ms. Alice Nderitu, has urged the Nigerian authorities to conduct counter-terrorism operations in line with international human rights and humanitarian law.
Nderitu on Thursday voiced concern over the seemingly worsening security situation in Nigeria, urging authorities to address the killings.
She condemned the Jan. 24 airstrike in which at least 40 herders, mainly ethnic Fulani, were killed, and scores of other civilians were injured.
The incident occurred in a village on the border of two states, Nasarawa and Benue.
The United Nations official recalled that another airstrike in 2017, resulted in 54 civilian casualties at a camp for displaced persons in Borno State.
Nderitu was particularly concerned about the situation in the North West and North Central regions of Nigeria, where the air attacks took place.
"These dynamics of targeting communities along identity lines, if unaddressed, risk further fuelling intercommunal tensions, recruitment by armed groups and retaliatory attacks, with obvious impact on civilians" she added.
The Special Adviser said the worsening security situation was characterised by the seasonal movement of livestock for grazing, and increasing divisions among communities, including based on stigmatisation along religious and ethnic lines.
"In this extremely volatile environment, it is important that the general elections scheduled to be held on 25 February 2023 do not trigger violence and even atrocity crimes," she warned.
Nderitu also underlined concern for increasing trends of hate speech along identity lines, and incitement to discrimination, hostility or violence that permeated political discourse in the country.
She called for all political leaders to abide by a peace accord they signed that included commitment to peaceful campaigns.
Religious and traditional leaders also were encouraged to work to appease tensions, prevent incitement to violence and address the risk of atrocity crimes ahead of the elections and beyond.
Beyond Nigeria, Nderitu expressed concern over the manipulation of transhumance in political discourse, across the whole of West Africa and the vast Sahel region.
"Continuous high levels of violence targeting communities in relation to transhumance, including with hate speech and incitement to violence, are particularly concerning in view of upcoming elections in many countries in the region," she said.
Key Suspect In Haitian President's Murder Extradited To US
Rodolphe Jaar, a key suspect in the murder of former Haitian President Jovenel Moise, was yesterday extradited to the United States from the Dominican Republic, media reported.
Earlier, media reported that Jaar, a Haitian businessman and convicted drug trafficker, was arrested in the Dominican Republic.
On Wednesday, the suspect was detained by United States federal agents in Miami upon his arrival from the Dominican Republic, the Miami Herald newspaper reported.
Moise was shot dead at his residence on July 7, 2021, while his wife sustained injuries and subsequently received medical treatment in the United States.
Haitian authorities have detained over 40 suspects in Moise's assassination, including 18 Colombian citizens and five United States citizens.