Environmental Challenges: NGO Tasks FG, Others On Collective Efforts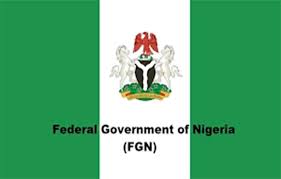 Society for the Promotion of People's Right, an NGO, has called on the Federal Government and relevant stakeholders to make deliberate collective efforts at addressing Nigeria's environmental challenges.
President of the organisation,Mr Williams Osaze, made the call in an interview with the Tide source last Tuesday in Abuja.
Osaze said that local, state and federal governments, as well as critical stakeholders from various organisations, should collaborate with the aim of tackling environmental issues in the country.
He said collaborative efforts would safeguard humans against stress-induced health issues caused by land degradation, flood and erosion, desertification, loss of biodiversity, climate change and urban pollution, among others.
According to him, environmental challenges are seriously affecting people and ecosystems globally, adding that partnership between stakeholders will bring a better solution.
"For instance, land degradation and other environmental issues can be avoided, reduced or reversed by implementing sustainable land management.
"It can also work out well by restoration and rehabilitation practices that simultaneously provide many co-benefits, including adaptation, and mitigation of climate change.
"The environment supplies the  life  support  system for human existence and survival by proving our needs for air, water, food, place of abode and raw materials, among others.
"Therefore, it is important to address our environmental problems, to prevent diseases and other health challenges that can occur through our environment,'' he said.
Osaze stressed the need for strengthening essential environmental health services, knowledge and national capacities; adding that all were fundamental to achieving universal health coverage.
Youth Group Faults Protest Against HYPREP
Following the protest that rock the Hydrocarbon Pollution Remediation Project (HYPREP)last Monday by some youth groups in Ogoniland calling for the dissolution of the governing board of the agency,s more groups in the area said the call is not necessary, as it was aimed at querying the pedigree of the Project Cordinator, Prof Neniibarini Zabbey.
In an interview with journalists, the Bodo City Youth Federation led by Joseph Lenu and his executive members said they condems in strong terms the protest led by the President Generalof Ogoni Youth Federation, Mr. Lagborsi Yaamabaana.
Group further warned that the youths would not take it kindly with any groups or individuals that want to undermine the peace and security of Ogoni land at this critical time noting that the organiser of the said Protest should tender an apology to the project coordinator and the Ogoni youths.
Group Distances Self From HYPREP Protest
A concerned group under the auspices of Ogoni General Youth Assembly, has distanced itself from the protest organised by Mr. Legbosi Yaamabaana against the Hydrocarbon Pollution Remediation Project (HYPREP) last Monday.
The President of the group, Comrade BarinekaTornwe in a statement said the Protest led by Yaamabaana was against the best interest of the Ogonis and would not yield any positive result.
According to him, Yaamabaana, a HYPREP contractor himself, would only be using the sweat and blood of Ogoni youths to push for more expensive contracts", adding that the said youth leader "Yaamabaan is always on self-enrichment mode and never for the over-all good interest of the Ogoni youths"
Tornwe therefore enjoined all Ogoni youths to avoid him and rather support HYPREP to execute its core mandate of providing alternative source of livelihood to Ogonis through skills training for women and youths.
It would be recalled that recently, HYPREP concluded another training for 3,000 Ogoni youths and women in various empowernment skills, and pledged not to relent its effort in the interest of the people of Ogoni.
The president of the group, further alleged that "It is Yaamabaana's plan to hijack the central youth training programme from HYPREP and run it a contractor".
Tornwe however commended HYPREP for what it has done so far on the execution of its mandate, and appealed that it should stay focused on its assignment and not to allow treacherous persons to sway it into the wrong way.
Minister Tasks RSG On Open Defecation
The Minister of Water Resources and Sanitation, Prof Joseph Terlummum Utsev has called on the Rivers State Government to fulfill it own agreement of ending open defecation by the year 2030.
Prof. Utsev stated this in Port Harcourt during a familiarisation tour to the Niger Delta Basin Authority (NDBA) facilities and projects in the State,
He said eradicating open defecation will improve hygiene, sanitation and health standard of the people.
The Minister explained that the visit was aimed at assessing infrastructure, programmes of the authority required to meet the agenda of President Bola Tinubu in ensuring a better society.
He said toilets must be constructed at motor parks with a view to enthroning hygiene.
"To end open defecation and enthrone hygiene, we need to construct toilets at the motor parks, hospitals, schools and public places to ensure the objective is achieved. So, the Rivers State Government needs to come on board.
"There is a need for us to build synergy between the three tiers of government to ensure that this is achieved." he said.
The Minister also explained that access to potable water is part of the mandate of the Ministry, and assured that it will be delivered.
. "We are targeting about 500 hectares of land across the country under irrigation. We cannot succeed without completing all our dams that are under construction, ensuring we complete the projects.
"We will engage state governments in allocation of lands, while we provide water for irrigation, the government is supposed to give the Certificate of Occupancy to ensure that the land belongs to the farmers to avoid any issue with the farmers," he said.
"The government is serious about improving the lives of Nigerians, ensuring food security, wealth creation and youth empowerment"
"Some projects that will drive this have been completed, while some are ongoing, we are determined to complete more projects and initiate new ones."
It would be recalled that Nigeria currently sits at the top as far as open defecation was concerned.
The country took over from India.
It would also be noted that out of the 36 States in the country, only Jigawa State is open defecation free.