30% Of Women, Girls Experience Sexual Abuse, FG Admits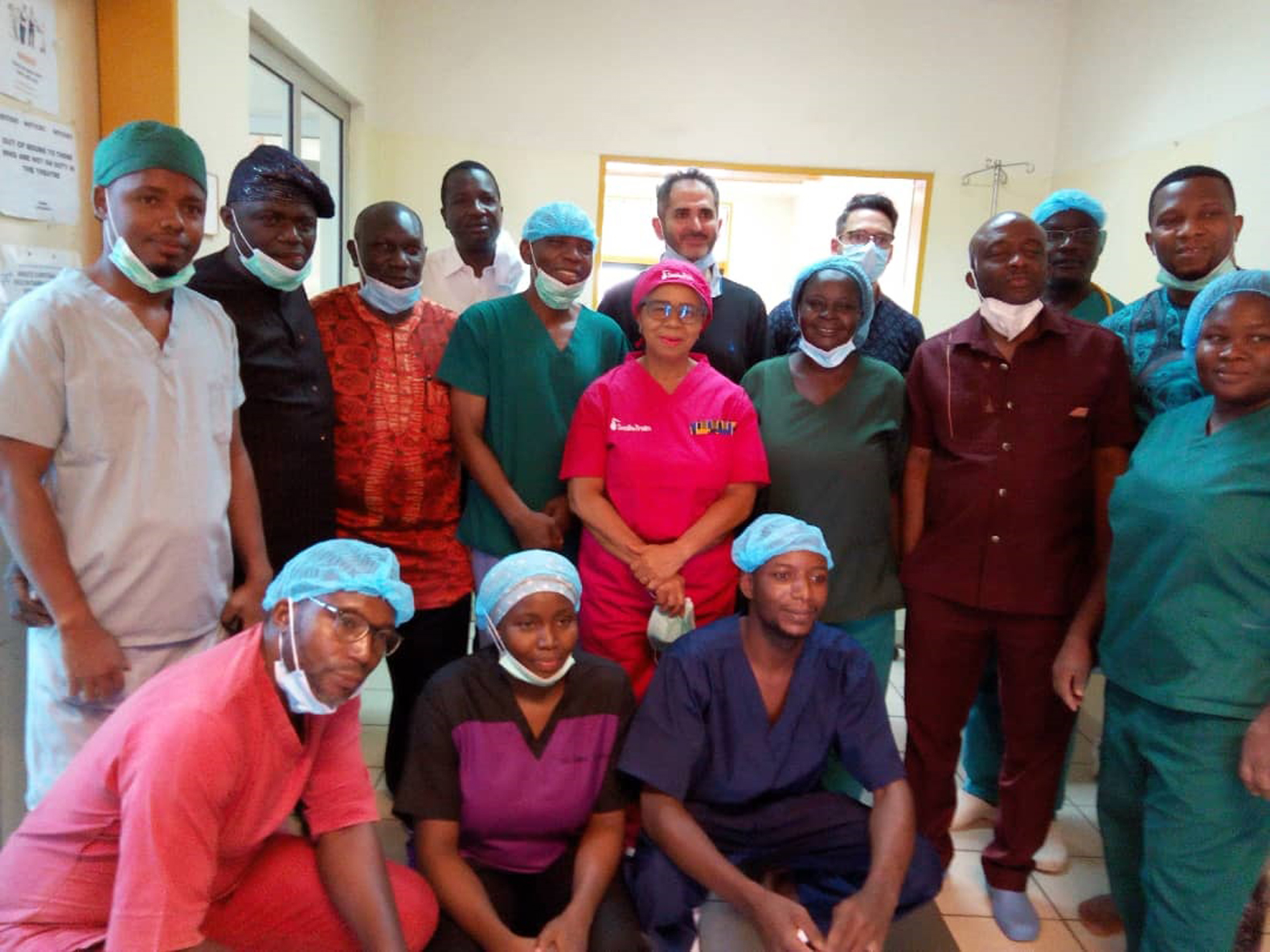 The Minister of Women Affairs, Senator Pauline Tallen, has said that 30 per cent of women and girls between the ages of 15-49 experience different forms of sexual abuse.
Tallen said this, yesterday in Abuja, at a panel discussion to commemorate the International Day of the Midwife 2021, and the Orange World Campaign flag-off.
The theme of the event was, "Access to Services For GBV Survivors in Nigeria: A Call to Action."
The advocacy event was organised by United Nations Population Fund (UNFPA), as part of its mandate of engaging health professional associations in ending Violence Against Women and Girls (VAWG) in Nigeria.
Tallen attributed the rising number sexual abuse, especially in the North-East, to prevailing factors like child marriage and terrorism.
The minister, who was represented by the Permanent Secretary of the ministry, Mrs. Anthonia Ekpa, said Nigeria experienced different forms of sexual abuse, and that the patriarchal nature of the society.
"The situation has further worsened as a result of the Covid-19 pandemic which has been described as a shadow pandemic.
"The pandemic has seen a surge on reports of gender-based violence cases nationwide, which has led to the diversion of priorities and resources to address these issues.
"There is continuous advocacy and ongoing amendments to existing policies to accommodate best practices in combating this pandemic," she explained.
Tallen noted that a recent study commissioned by her Ministry and the United Nations (UN) partners in Nigeria, with support from the Norwegian government found out that 28 per cent of Nigerians aged 25-29 had experienced some form of physical violence since age 15.
"The study also reports that 15 per cent of women experienced physical violence, and the level of exposure to the risk of violence varied based on marital status.
"It said 44 per cent of divorced, separated or widowed women reported experiencing violence since age 15, while 25 per cent of married women or those living with their spouses have experienced violence," she said.
She added that the most common acts of violence against women in the country included sexual harassment, physical violence, harmful traditional practices, emotional and psychological violence and socio-economic violence.
"What do Nigerian women want to see? Sustaining advocacy and empowerment!
"As I keep reiterating in my past discussions on GBV, there is need to intensify community level advocacy on gender based violence from federal to state, down to the grassroots," Tallen said.
She added that there was need to take up challenges as they emerged, as the statistics on prevalence of GBV were scary.
"The issue of gender-based violence is at the centre of human rights; there are two sides to it, which are gender inequality and violence against women," Tallen stressed.
Speaking at the event virtually, the UN Deputy Secretary General, Ms. Amina Mohammed, said there was no excuse for GBV survivors not to have access to services in the country.
"I welcome all the collective and comprehensive actions on ending GBV in Nigeria. This is the kind of leadership the world needs and the UN stands ready to support you," Mohammed added.
The Director-General of the National Agency for the prohibition of trafficking in Persons (NAPTIP), Imaan Sulaiman–Ibrahim, said the Violence Against Persons Prohibition Act (VAPP), was fully implemented in the Federal Capital Territory (FCT).
Ibrahim urged women and girls to report all forms of violence and human degradation to NAPTIP.
"We have more trained and equipped personnel on violence issues than the police. They take it up and report to the police and then follow up," she said.
Also speaking, UNFPA Representative in Nigeria, Ms Elisabeth Mueller, said in tackling gender-based violence, Nigeria must create an enabling environment through collaboration and avoid blaming and shaming.
"Every time we talk about Gender-based violence, we are talking about real people like us who are subjected to several forms of violence," Mueller noted.
According to her, it is worrisome to know that Nigerians do not amplify the cases of violence women face on a daily basis.
"Always remember to show love and care to girls and women. We should be able to pass the appropriate message across to people. We should also put a human face to our stories," she added.
She said about 18 million women in Nigeria had stories to tell regarding the issues of Sexual and Gender Based violence.
"We need to support women and girls by standing up for each other always. We need to give them assurance that they will get justice. When we hold each other's hand, then we are on the way to ending sexual and gender based violence," she stated.
Naturally, when climate change occurs, the most affected are women and children. If it has to do with relocation from their original settlements or domains, the fear of "where do we go" comes to mind. They also consider the fact that once they leave where they are, especially to an unknown place, something funny and harmful may affect their lives. This also can cause them a lot of trauma.
Climate Change like flood, has caused a lot of havoc to women whose occupation mostly is farming, fishing inclusive and trading. When flooding occurs, their farms where they get farm produce are affected and even markets where to sell become a problem.
When situations like this occurs, definitely poverty sets in since their source of livelihood becomes affected. When their farms are affected, feeding their families, especially the widows becomes difficult.
Of course when flooding occurs, it goes beyond the normal rivers where some women who are engaged in fishing business get their daily bread. Anybody who engages in daily agricultural business and is being denied that even, per day is bound to run into financial problem.
Cases of flooding which have occured in many parts of Nigeria, especially the coastal regions is unpredictable weather patterns which should be looked into.
During the period, you have less food, decreasing access to safe water. Living conditions become more difficult. In Internally Displaced Camps (IDPs), food and materials donated and distributed are not always enough. In this case, women and girls who need good water for sanitation suffer.
When droughts occur as a result of flood, women have poor harvest.
During evacuation, a lot happen to women and girls who may be observing their "monthly visitor".
When we talk about climate change, we are not just talking about changing of the weather, it's consequences on humans, especially on women and children on a daily basis are something anybody cannot joke with. They struggle to survive and recover.
Women suffer more due to inequalities and discrimination because of gender. Discrimination among women and girls tend to multiply when disasters occur as they are forced to succumb to all demands, especially rape.
From the recent flooding in some of the coastal villages in the country, we know that climate change-related crises are already instigating deep, life-altering changes for some of the poorest and most marginalised women and girls in the world.
Increased risk of violence against women and girls. In a camp for displaced people, a girl who was just 15 and her sister 19, lie awake at night listening to any sounds that may alert them to men walking into their makeshift shelter which has no proper doors. Some nights they don't sleep at all for fear of being attacked.
When one of them was interviewed, it was a new reality. "I feel insecure because we have a very poor shelter. Sometimes, the thieves come in and try to harm us. It's so scary… the thieves don't want to take any material things, they want to harm women. So, that's why they don't look for our things. They just want to attack women", she said.
As a result women and girls may be forced to migrate to camps for displaced people where living under temporary tarps or bare plastic sheets can expose them to violence from strangers.
Another girl, who was 14, said she was also forced to move into a camp after her house flooded in a small village in one of the coastal villages.
According to her, "in the night I cannot sleep. There was no door. Just a plastic sheet was above our heads. My mother never slept. She was worried for me and my sister."
There is increased risk of child marriage. When the floods hit one village two years ago, a girl suddenly had to face the prospect of getting married at the tender age of 14. Her parents were struggling after they lost everything in the floods and they felt that marriage into another family would keep her well-fed and safe.
In her words: "Because of poverty parents marry off their daughters like me at a very early age. I cannot go to school since I got married. Life is tough for girls of young age in the village."
When a disaster strikes, girls can be more vulnerable to child marriage than usual. In some places they are considered an extra burden in times of crisis.
For poor families who have lost their homes and livelihoods, child marriage can be seen as a ticket out of, or at least, a way to diminish the effects of crippling poverty, whilst also ensuring the perceived security of their daughters from violence.
When floods occur, girls are more likely to miss classes or drop out of school.
In small rural villages, some girls clutched their books tightly as they wade their way through knee-high water to get to school everyday. Sometimes, they miss their first classes even though they love going to school and adore their books.
You discover that after the floods some years, while their parents go out to struggle to make up for the lost period, their workload at home increased. They will start to help their mothers more at home by looking after their younger ones, fetching water and doing the household grocery shop at the local markets.
In times of crises, girls are often forced to drop out of school or miss classes because household chores become a strain with fewer family members available to share the pressures at home. Girls are often enlisted to take care of family members, or to help with domestic chores such as cooking, cleaning or finding water, and school is considered a lower priority in times of need.
Sometimes whole schools are destroyed in a crisis or even closed for long periods of time. A girl was interviewed about her feelings missing school during the period and she said: " I love to go to school and never miss or not attend… (but) last one month our school was closed because of flood. I felt bad and missed…school so much."
Increased risk of death and injury are possible
25-year-old girl narrated how difficult survival during the floods is. "My sister was pregnant and she delivered in the middle of water. There was no help and I was with her….pregnant mothers cannot swim this distance and often tend to stay in the house which is more dangerous", she explained.
Marginalised women and girls, the disabled and the elderly are more vulnerable to death and injury in the face of a natural disaster.
Due to their traditional given roles as caretakers, women and girls often stay back in a disaster to protect their children or adults in their care while men sometimes escape.
Not only that but deeply ingrained social norms sometimes dictate that women and girls sometimes have to wait on permission from the men in the household to leave their houses. In some places, women are also often unable to escape when caught by sudden floods or other disasters as they are not encouraged to learn to swim.
It effects on the availability of food and chances of earning a living is worrisome.
Imagine that you live in a pastoral or farming community and the food you eat every day comes from the crops you grow daily or the livestock you rear for milk, meat or for selling in return for cash.
Now imagine the same land you rely on slowly dries out or gets inundated with water and destroys a season's worth of crops.
This is the reality facing many young women, from the coastal villages. A 20-year-old mother, Abigail was part of a pastoralist family that owned several animals which they reared for their food and income.
Years of climate change-related drought, dried out her land and killed off all the livestock, leaving her family without any food or money to survive. At the same time, her husband took her children and abandoned her.
In her words: Our life was so good because we had our livestock. We used to eat, drink milk, sell [the animals], make butter… it's so painful when you have a small baby and you have nothing."
In many rural communities, men control the income in their households. Women who rely on men for economic support are left struggling in times of crisis when men either abandon their families, or leave to look for work elsewhere or are even killed by natural disasters.
Women in rural communities have limited access to and ownership of their land as well which directly impacts the food they have available to eat.
"We lost our crops. Our small goat died in the flood water. Cows are sick. My children suffered a lot during flood. Now we have no crop in our storage. I, along (with) my husband have to work in people's fields to bring food (to) our table. Life is becoming harder every year after floods", she said.
Government at every level should support and provide women and girls around the world with food, water, survival kits and safe toilets so that they can survive the climate change affecting their lives when they occur.
Efforts should be made by relevant authorities to ensure that women and girls are safe in IDP camps and adequate arrangements should be made before evacuation.
By: Eunice Choko-Kayode
Walk-For-Life: Opobo/Nkoro Women Drum Support For Fubara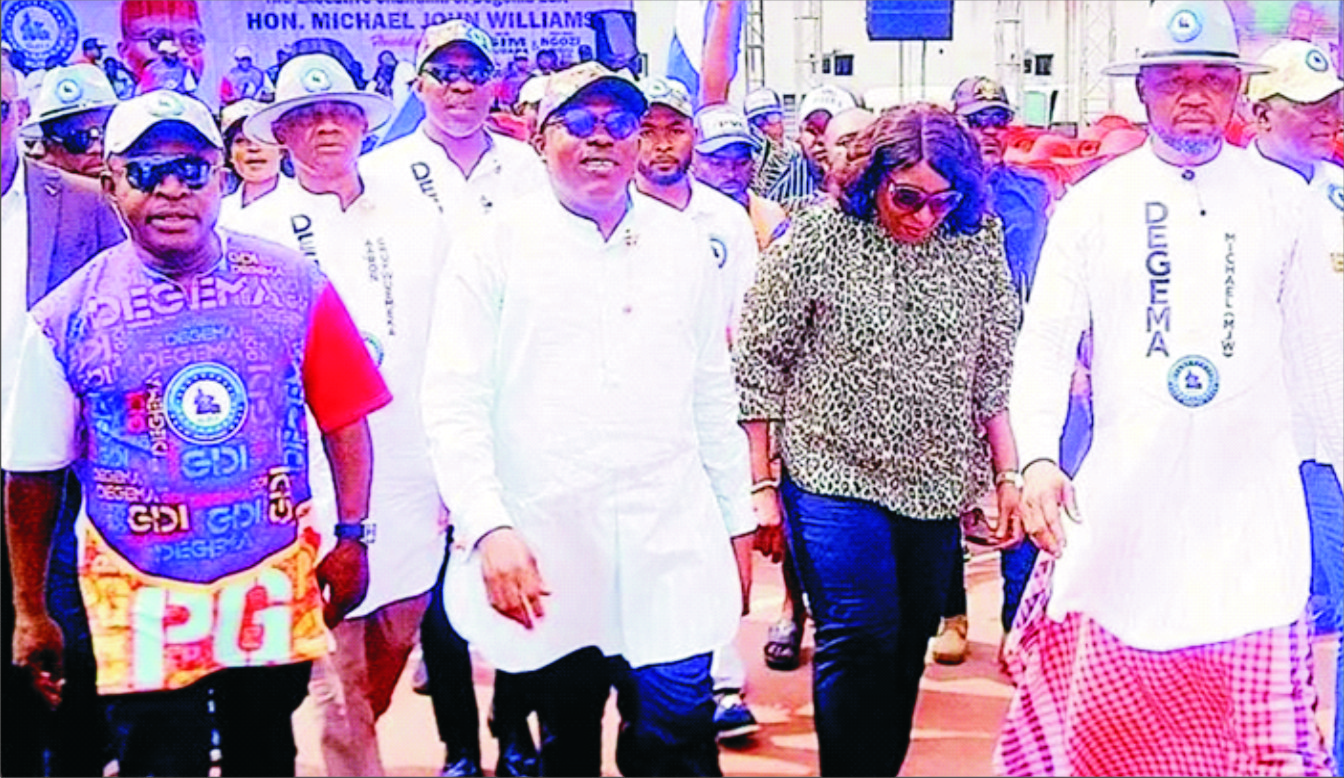 The beautiful women of Opobo/Nkoro Local Government Area, last Saturday, took a unity walk tagged, "A SIMple walk for life" in celebration of God's faithfulness for the peaceful coexistence of the people, while thanking God for the emergence of their son, brother and father, Sir Siminialayi Fubara as the Rivers State's Peoples Democratic Party (PDP) standard bearer for the 2023 general election.
The unity walk, a SIM-ple exercise to SIM-plify the fitness status of Opobo/Nkoro women and girls, led by Mrs Sotonye Toby Fulton, had in attendance wife of Amanyanabo of Opobo Kingdom, Queen Prudence Dandeson Douglas Jaja; women and girls from the 11 political wards of Opobo/Nkoro.
Speaking at the event, Mrs Sotonye Toby Fulton, described the exercise as "a walk for good health, walk for life, and walk in appreciation of the emergence of the Rivers State PDP standard bearer for the 2023 general election, Sir Siminialayi Fubara.
While addressing the cheering crowd, Dame Victoria Sergeant Awuse, appreciated the Amanyanabo's wife, Fulton, former member, House of Representatives, Hon Blessing Nsiegbe, for initiating the programme.
She further hinted that the exercise would move to all LGAs of the state, and thanked the state Governor, Chief Nyesom Wike, for adequately carrying women along in his administration.
Mrs Awuse said that every fitness exercise promotes healthy growth, good health as well as builds a happy family.
She prayed for the victory of Fubara and all PDP candidates in the 2023 elections, and charged the women to "Unite for SIM, get your PVC and vote Sir Siminialayi Fubara."
Also speaking, the former PHALGA Federal Constituency 2 House of Representatives member, Hon Blessing Nsiegbe, expressed gratitude to the people of Opobo/Nkoro for recognising her contributions to the development of the state.
In her remarks, Queen Prudence Dandeson Douglas Jaja, advised the women not to end the exercise at Opobo with one-day outing, but to continue with the exercise going forward and vote rightly.
She advised Opobo women to vote for Sir Siminialayi Fubara and all PDP candidates.
The king's wife thanked the organisers and the beautiful women and girls of Opobo/Nkoro for colourful event, and wished that the activity could be a quarterly exercise.
"Opobo/Nkoro women, vote and protect your vote," she added.
The Leader of Opobo Welfare Women Association, Amaopuorubo Felicia Pepple, assured that Opobo women were mountain movers and would vote massively and defend their votes for Sir Siminialayi Fubara and all PDP candidates come 2023.
Vice Chairman of Ikwerre Local Government Area, Hon Ifeoma Rejoice Nyenwe, while speaking with the press, expressed joy at the impactful event, and appreciated the organisers of the event with special thanks to Governor Nyesom Wike, Sir Siminialayi Fubara and Mrs Sotonye Toby Fulton for the opportunity of gathering women for the special fitness exercise.
At the thanksgiving service conducted by Pastor Martins Achi, praised God for the opportunity to worship Him.
The service was filled with prayers for victory of Sir Siminialayi Fubara and all PDP candidates.
The thanksgiving praises had the 11 wards dancing and praising God in a procession manner as Peter Stonecold led the praises.
Speaking with the press after the thanksgiving service, Opobo/Nkoro Council Boss, Hon Enyiada Cookey-Gam, noted that thanksgiving was the only sure way to ask God for more.
He said, "Opobo/Nkoro women have gathered today in thanksgiving to the Most High God for life, peace and everything we are enjoying as a peaceful people. I'm happy and thanking our Golden Governor, Chief Nyesom Wike, who has given us a wonderful platform to perform, and the emergence of an Opobo/Nkoro son as the standard bearer of our great party, Sir Siminialayi Fubara. Opobo/Nkoro people will forever remain thankful".
Cookey-Gam; Opobo/Nkoro LGA Peoples Democratic Party Chairman, Hon Godwin Manfred Pepple; the Vice Chairman of Ikwerre Local Government Area, Hon Ifeoma Rejoice Nyenwe; Dame Victoria Sergeant Awuse; former CTC Mayor of Port Harcourt City LGA, Hon Orukwem Amadi Oparaeli; were among dignitaries that graced the exercise.
The highlight of the walk was a 20-minute aerobics class conducted by Coach Oge Arima.
By: Nelson Chukwudi
Women And Artificial Beauty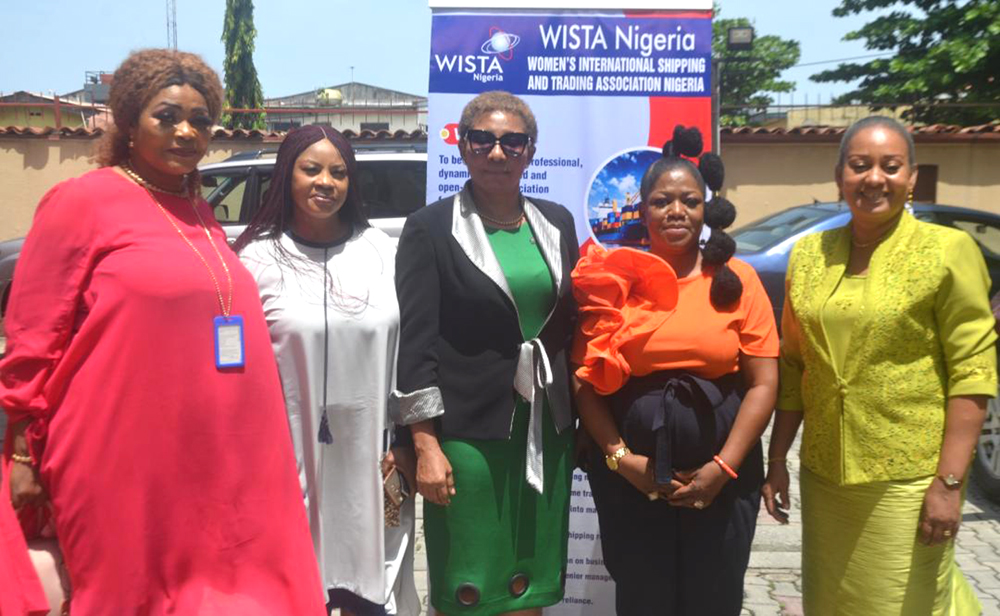 Looking good is some women's business.  Looking beautiful for some persons is more important than food. Some prefer to appear trendy instead of attending to household pressure.
Beauty, they say, is in the eye of the beholder. Every woman by creature is beautiful but some persons feel that the way they were created is not enough. They feel that perhaps the creator should have added more features to their physique.
Artificial beauty did not start today, it has been there as far as man exists.  From time to time, there has been one form of additional make-up or the other that women especially, must add to their natural look.
When you look at some of our elders, especially women, you notice certain drills or symbols (tattoo) on their skins, mostly on their hands and legs, in form of designs with dark prints. That is a form of artificial beauty. These days, some young ones still use such to beautify themselves.
It is not only women that are involved in artificial beauty, some young men also have likeness for it.  It is common nowadays to see younger male folks spend money to pierce their ears to wear earrings.  They also style their hairs in various forms to appear like women so as to look more handsome. This, no doubt, costs them more money than being in their natural look.
Every generation grows with it's own new systems, items, styles of artificial beauty.  Before now, African women generally and Nigeria in particular had their hair in natural form.
As civilisation and westernisation continued, Nigerian women started copying, for instance, perming of their hair to look like the white women.  They started using western-produced chemicals (relaxers) to make their hairs look sleepy and smoother.
Nigerian women used to plait their hair with black thread or go with their hair well cut at low level. In terms of weaving, it was without attachment. The issue of women weaving hair with attachment came with civilisation. That is also a form of make-up.
The quest for extra beauty aside the way women were created has been from one generation to another.
Two or three decades ago, ladies used mascaras to darken and thicken their eyelashes.  But in this 21st century, another system has evolved.  Fixing of artificial eyelashes has become the order of the day.
In that case, it becomes difficult for them to scratch their eyes incase of any itches. Some of their eyes turn reddish because of the touch.
There was a lady who was fixing her eyelashes in a salon, unfortunately, she got a phone call that her mother was late. As she started crying, it was difficult for her to clean the tears that were flowing down her cheeks.
The reason was for fear of the eye lashes falling off while cleaning the tears off her eyes.
One funny thing about fixing of artificial eyelashes is that some persons cannot close their eyes properly.  The beauty they have in mind before fixing is not really achieved as their look become something anybody cannot behold.  Both the shape of their eyes and facial outlook automatically change.  One begins to wonder if that is the beauty they are looking for.  Instead of looking beautiful, the reverse is the case.
As years go by, artificial beauty becomes more sophisticated in the society. The price and cost for looking more beautiful than women were created naturally becomes higher than their natural look.
The cosmetic industry becomes one of the most viable industries worldwide because some women desire artificial beauty.  Some engage in cosmetic surgery to alter any part of their body which does not give them pleasure especially the fatty parts.  Some go for surgery to make their slacked breasts to return to their original shapes as well as those with big tummies.
It is interesting to note that currently, Nigerian ladies have started to give preference to their natural hair and this is attracting a lot of admiration for them. Many prefer that natural look with low cuts. With that, the cost of maintaining the hair by ladies is reduced.
I think this is commendable as it will save the women from the negative effect of chemical used in manufacturing hair relaxers.
It  is also common to see ladies on  low cut hairs that are either light complexion, red and other funny colours.
People have been addicted to artificial beauty to the extent that they insert certain substances into their bodies to make them become more robust and attractive to their admirers.
I don't understand why we should be crazy about adding more to our natural look.  Every woman wants to look attractive in a packaged manner without recognising the implications of artificial beauty and make-up.
In fact, women's quest for beauty has taken different dimension as they tend to appear trendy at home, in offices and as they go about their businesses.  That is just to feel belonged and achieve self-esteem.
I recall a few years back, my pastor who trained as an engineer advised women against the use of lipstick.  He said that one of the chemical components of lipstick is lead and that it is dangerous to humans. Many women may not understand the reality of what he said until it manifests.
I think those who are naturally beautiful should not go for artificial make-ups. They should be satisfied with the work of their creator.  Women should not continue to paint their faces to look like masquerades and should not lose value due to artificial beauty.
It may interest you to know that persons who apply make-ups excessively are mocked instead of being admired.  Make-ups can be applied lightly.
Fixing of nails is another business. After fixing nails, some women find it difficult to perform house cores. Washing their personal belongings becomes a problem. The artificial nails become so long and sophisticated to the extent that the bearer cannot handle objects properly. Those in that habit also find it difficult to eat food with the fingers.
There are people who feel they should have been born in certain colour but when the reverse is the case, they seek artificial make-up.  Use of skin-toning cream and soap becomes the option for artificial beauty, to the extent that the users start having dark spots on the skin. Blisters occur on their faces and legs.
Unfortunately, this is an era when there are different kinds of cancer affecting women especially.  It becomes difficult to identify the kind of make-up that can be cancerous.
It is high time people stopped following trend to the detriment of their health.
Ladies should not present themselves as laughing stock with unnecessary make-up as they can still be cherished in their natural outlook.
By: Eunice Choko-Kayode