HP Launches New Laptops Made From Recycled Aluminium`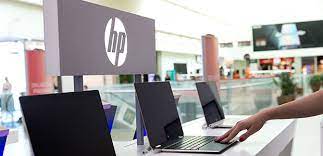 HP Inc. on Monday in Lagos announced new 'ENVY' laptops made from recycled  aluminium, designed to give people freedom to create and stay connected anywhere.
Ifeyinwa Afe, Managing Director, HP Nigeria, said in a statement that the HP ENVYx360 15 and HP ENVY 17 were designed to give people the freedom to create and stay connected from anywhere.
Afe said that the packaging for both also focused on a move away from single-use plastics, with wood fibre made from 100 per cent recycled materials and moulded fibre packaging to replace plastic foam, also 100 per cent recyclable.
She said that with 74 per cent of creative consumers doing more creative activities during COVID, they were often participating in hobbies that required a computer for more intensive workloads like photography, live blogging and editing short videos.
"The HP ENVY x360 15 is a stunning mobile creative convertible laptop with 88.7 per cent screen-to-body ratio and thin and light design at 1.8 kg.
"From the optional 4K OLED display, available up to AMD Ryzen 7 or 11th Gen Intel Core processor and NVIDIA MX450 graphics and Wi-Fi 6, Bluetooth® 5 for fast connectivity.
"The HP ENVY 17 is a mobile creative powerhouse with 86.3 per cent screen-to-body ratio at 2.5kg and features 11th Gen Intel Core processorsiv and NVIDIA MX450 graphics with up to a 4K UHD display, along with Wi-Fi 6iv and Bluetooth® 5,'' she said.
According to her, the new ENVY laptop delivers a personalised creative experience with features like: factory colour calibration on the displays, an all-in-one keyboard for quick shortcuts and so on.
IT coy partners French school to advance AI, business learning
Coven Works, a Nigerian-American Information Technology company, is collaborating with French School to help Nigerians advance learning in Artificial Intelligence (AI), Business and Ethics.
Mr Olusola Amusan, the Chief Executive Officer of Coven Works, disclosed this last Monday in an interview with newsmen in Abuja.
Amusan said the institution, Aivancity School for Technology, Business and Society, Paris-Cachan, Paris, was built around three cores areas – AI, Business and Ethics of the 21st century.
RSPHB Hails Rotary Over Maternal Health Support
The Rivers State Primary Health Board has commended Rotary Club International District 9141 for the donation of fetal Doppler, ultrasound scanner and Incubator to Oyibo Comprehensive Health Centre.
The agency's medical health representative for Oyibo, Dr. Victoria Ewoh, said the equipment will reduce maternal mortality and complement government effort in boosting healthcare at the grassroots.
She described rotary as a foremost charity organization poised to improve community wellbeing and healthcare delivery.
The equipment, she further assured will be utilized to touch the lives of mothers and children, noting that state government is doing all in it powers to improve on health care delivery in the communities, " I can assure you that there will be reduction of fetal deaths with these equipments", she added.
While unveiling the facilities, District Governor of Rotary International District 9141, Mightyman Aye Dikuro said the donation forms part of Rotary mission to advance world, understanding, goodwill, peace and improvement of health, including support for education and alleviation of poverty.
This objective he explained is imbedded in activities of the club all over the world to uplift communities and transform lives.
Aye Dikuro assured that Rotary is ready to partner government in the district which covers Rivers, Bayelsa , Delta and Edo States in reducing health challenges, as he urged the community to ensure they protect the equipment and sustain more projects.
On his part, Chairman of Committee of the clubs that embarked on the project, Timi Bubagha, said the donation was borne out of needs assessment done by the club in the area, as it discovered that that there is need for improved maternal health.
Mr. Bubagha who is the President of Rotary Club Garden City added that the clubs are poised to do more for communities, and urged the officials and community to ensure the items are put to good use.
Community leader and member of Oyibo Chiefs Council, Chief Precious Emeruka lauded Rotary for the donation, as he described it a dream come for the community.
Chief Emeruka praised the State Government for endorsing Rotary Project, and assured that the community would ensure that the items were utilized and secured.
NITDA's N12bn Project Will  Enhance  Start-Up Act Implementation – FG
The Federal Government said the N12 billion project of the National Information Technology Development Agency (NITDA) would boost the implementation of the Nigerian Start-Up Act 2022 (NSA).
Minister of Communications and Digital Economy, Prof Isa Pantami, said this at the inspection of the ongoing Digital Innovation and Entrepreneurship Centre implemented by NITDA in Abuja recently.
The projects were two buildings inter-connected, one of which would serve as the actual Digital Innovation Entrepreneurship Centre and the second as NITDA headquarters.
Pantami said it is the responsibility of government executives to ensure that any approval by FEC under their supervision is implemented according to the agreement.
"When it comes to capacity, the rooms, the offices, the training centres, all these are in alignment with what the FEC approved twice on November 11, 2020 and April 5, 2021.
"There are several ways our citizens are going to benefit. We have the NSA 2022, an Executive Bill by this administration", he said.
Pantami added that the building would further consolidate on economic diversification, for which the sector already laid the foundation of contributing 18.44 per cent to the Gross Domestic Product of the country.
The Minister said the project was approved and projected to be completed in 36 months from the date of approval in November 2020.
Pantami also  said N9.56 billion was approved on November 11, 2020, with VAT and other taxes included.
VP  Wants National Innovation Ecosystem Rebranding
Vice-President of Nigeria, Yemi Osinbajo,  has called for the reappraisal and rebranding of the national innovation ecosystem to drive technological and socio-economic development in the country.
Osinbajo made the call at the opening of a two-day National Innovation Workshop  at the International Convention Centre, in Awka, Anambra State recently.
The  workshop, tagged "Promotion of Inventors of Science, Technology and Innovation (STI)", was organised by the Senate Committee on Science and Technology, and the Nigerian Institute of Science Laboratory Technology.
Osinbajo, who was represented by the Minister of State, Federal Ministry of Science, Technology and Innovation, Chief Henry Ikoh, said the workshop would offer Nigeria an opportunity to reappraise and rebrand its ecosystem.
"This will be with emphasis on technology and entrepreneurship.The way to go to bridge the gap between the poor and the rich is through thinking out of the box, innovation and commercialisation of thoughts.
"Nigeria will be great again only when we begin to shift our emphasis from consumer nation to production, and we need innovation to produce", he  said.
Also speaking, Anambra State Governor, Chukwuma Soludo, said there was the need for a national policy to promote STI, saying, it is the new way of life.
"Without STI, nothing happens. In Anambra, we recognised this fact and we have been taking proactive measures to make Anambra the home of talents for STI in the country.
"We need to replicate same across the country by having a legislative framework to mainstream STI in our schools to catch them young.
"The policy will also mandate Nigerians and the Nigerian government to promote indigenous inventors and innovators by patronising them. If they innovate and invent, and nobody patronises them, their ideas will die," he said.
In his lecture, Sen. Anyim Pius Anyim, former Secretary to the Government of the Federation, said there was an urgent need to draw attention and to prepare the country for the fourth industrial revolution.
"Human race is in transition in a dimension of technological revolution which will affect the way we live, work and relate, and so we must prepare and adjust the way we think.
"In a short while from now, talents and innovation are going to be the only dependable capital assets. As a nation, we need a legislative agenda to harness our available human resources.
"We need to groom and nurture Nigerian youths into the path of science, technology and innovation to key into the opportunities.The fourth industrial revolution will present and place our economy on a sustainable path for growth," he  said.
In her remarks, Sen. Uche Ekwunife, Chairman, Senate Committee on Science and Technology, said the workshop was to connect innovators, inventors, academia, policy makers, entrepreneurs, tech companies and students from across the country.
The  programme featured demonstration sessions, prize funds to outstanding innovation and award presentation to best Nigerian inventor.
###