Sycophance As Mischief Weapon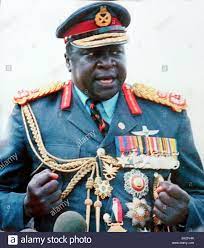 Not many African leaders would know or recall some of the last groans and admonitions of late Idi Amin Dada of Uganda, on his death-bed, far away from his country. Though inaudible and made in a state of delirium, one of the statements was interpreted to mean: "Don't listen to praise singers…" the praise singers meant here included local and foreign advisers, contractors, consultants, witchdoctors and other meddlers in the seat of power.
One clever form which mischief takes in any society is the flattery of rich, powerful and successful individuals. Such flatterers may be full of venom and envy within but often have some bitterness hidden under praises. The culture of sycophancy is not confined to individuals alone, because nations and organisations indulge in it for various purposes. Praise singing is a most powerful weapon for paving the way towards eventual fall of leaders, especially those who fall prey to the deadening poison of flattery. One General Obregon was quoted as warning that the enemy to fear is not the one that threatens you, but the one that flatters you.
Self-effacement is a distinguishing feature of good leadership, especially leaders who have a strong feeling of shame. Thus praises and flatteries become unbearable injuries to reputable leaders. Like every form of slavish addiction and irresistible propensities, the misleading and deadening effects of flatteries soon drive those who succumb to them into self-destruction. Praise singers and flatterers rarely mean well.
Leaders, especially in developing countries, should learn the lesson that a leader is at his best when people rarely know that he exists. This is usually demonstrated through shunning publicity and the limelight, in spite of achievements made. By the way, leaders are elected to perform and serve and not to listen to or encourage praises and flatteries. It is usually those who have little or nothing to offer the masses while in office, who encourage the activities of professional sycophants as a means of diverting attention away from their deficiencies.
The business of governance is so demanding that the task requires utmost degree of privacy so as to have the right condition for inner guidance. What time or inclination would a serious-minded leader have to carouse with flatterers and money-bags longing for recognition and attention? While a large section of populace languish in agonies and hunger, huge sums of money are often spent deliberately to foster lip-services, flatteries and praises of regimes. Political parties are known to spend huge sums of money for propaganda and image laundering, in which some mischief makers use the mass media as instruments.
Mechanism of mischief making include the practice of carrying along and pampering certain segments of the populace, while containing the masses through intimidation. This practice results in the rise of cult groups and militants who long for recognition and accommodation by engaging in anti-social and mischievous activities. Sycophants who feed leaders with misleading and wrong information are usually the patrons of groups of cultists and militants.
A statement made by General Yakubu Gowon (rtd) when he became a student in a British university after he was overthrown is worth recalling. In a private conversation, he remarked that we overlook the power of vested interests to our own detriment. Therefore, mischief makers operate under various interest groups, with various goals, whose pursuits often involve the use of flatteries as weapons of trade. It is obvious that groups of predators have evolved in Nigeria whose stock-in-trade include the use of various means to subvert whatever that would threaten their agenda. For example, any move towards a genuine restructuring of the polity would be subverted.
The military introduced a culture of "settlement" in the nation's politics as a means of perpetuation of power. The mechanism of that settlement culture is a part of what is commonly called corruption. A former head of state unwittingly let the cat out of the cage when he said: "If you can't beat them, join them". A formidable power structure can be approached by two legitimate means, namely: Willing submission or treachery via praises and flatteries. Appeasement through settlement is a part of the bargaining process, but such palliative measure also involves "selling out".
Those who sell out their constituencies for private personal gains, remain prey to the fury of embittered masses. The suffering and smiling masses have been known to bring down powers that are insensitive and tyrannical. Such embittered masses are usually the ready instruments used by contending power blocs to cause mischief for leaders and rulers who cherish praises and flatteries.
The axiom that a chain is as strong as its weakest link can mean that the pride and power of any nation do not lie personally in the hands of those who wield state power. Rather, real political power lies with those weakest segments of the nation who are often ignored and downtrodden. No amount of flatteries and sycophance can alter the fact that the difference between cosmetics and reality is always clear. But there are political mischief mongers who would say that fair is foul and foul fair, according to what personal gains they make.
Apart from sycophancy, another disturbing handicap which afflicts governance is when it is perceived as a clever fraud and a cult which caters for only its loyalists and praise singers. This system of exclusion and flatteries in the business of governance have been responsible for some of the lingering challenges in the country. The rate of endless commendations showered on public figures should not continue. Those who do great deeds for the well-being of humanity rarely look for applause or acknowledgement because their works speak for them.
It is a great satisfaction to kindle some light where there is darkness and then leave the scene unrecognised and unsung. How can a nation develop where people are obsessed with praises, vanities and self-adulation? Nigeria should map out dignified directions that can inspire the citizens towards noble deeds in silence, without looking for praises. Those who long for the limelight long for praises, which may not be sincere.
Dr. Amirize is a retired lecturer from the Rivers State University, Port Harcourt.
How to Maximize Bonuses and Rewards at ZAR Casinos
Today, we shall embark on a journey to discover the best ways to maximize your bonuses and rewards at South African Casinos. As you know, bonuses and rewards are vital aspects of the online gambling experience, as they allow you to increase your chances of winning and extend your playtime.
But which bonuses and rewards to pursue? After all, there are so many options available nowadays, making it challenging to determine what floats your boat. We'll guide you through this labyrinth and unveil the secrets to maximizing your online casino experience, so read on.
Which Bonuses Are Available?
To begin with, let us discuss the types of bonuses and rewards available at top ZAR casinos online. There are several types of bonuses and rewards, including welcome bonuses, deposit bonuses, no deposit bonuses, free spins, loyalty points, VIP bonuses, and cashback. Each of these bonuses and rewards has its unique benefits, and by taking advantage of them, you can enhance your gambling experience.
Welcome Bonuses at ZAR Casinos
South African Casinos offer some of the most generous welcome bonuses in the industry. These bonuses are designed to give you a head start in your gaming journey.
For example, Springbok Casino offers R11,500 as a Welcome Bonus that's spread throughout your first three deposits, while Casino.com will gift you double your initial deposit up to R4000 and 200 Free Spins! Of course, make sure you read the terms and conditions and that you actually understand them before claiming the bonus.
So what will you usually find in these conditions? The T&C should always discuss the wagering requirements and lay out all of the details you need to know in order to withdraw what you've won using the bonus.
Let's take a look at a previously mentioned bonus by Springbok Casino. To unlock their bonus you must use the coupon codes. The minimum you need to deposit is R20. Of course, Springbok reminds its patrons that these coupon codes are valid only for a single deposit.
Furthermore, it is imperative that the coupon code be entered prior to depositing, as it cannot be retroactively credited to any customer's account. In order to fully avail the benefits of the bonus, you must fulfill the wagering requirements which are 30 times the sum of the deposit plus the bonus. At the T&C, you'll also find out which games qualify towards completing the wagering requirements as often skill-based games such as poker don't count.
Choose The Right Games
Let's move on to games. If you want to maximize bonuses and rewards you should choose your game wisely. You can't use the bonuses for all the games found at the casino. For instance, most bonuses, if not all, cater to slot enthusiasts. On the other hand, if you're more geared toward live casino games you are out of luck as many casinos restrict the bonus use for these games.
You should also keep an eye out for games with a high RTP percentage. This percentage indicates the amount of money that a game pays back to its players over time. The higher the RTP, the better your chances of winning and making the most of those bonuses and rewards.
Check Out The Loyalty Programs
When you're all out your welcome bonus, and you've found the games that accept the bonuses offered by the casino, you shouldn't waste a minute before signing up for the casino's loyalty program. These programs reward loyal players with exclusive bonuses, gifts, and even VIP access to special events. The more you play, the higher your loyalty status, and the greater your rewards.
Be On The Lookout For Other Promotions
Another crucial strategy is to keep an eye out for seasonal or special promotions. The top South African casinos frequently offer special promotions for holidays, new game releases, or other events. For example, during the Christmas season, it's very popular for casinos to give out free spins for Christmas-themed slots.
The same goes for any other major holiday or event. These promotions often offer generous bonuses and rewards, so be sure to keep your eyes peeled and take advantage of them when they arise. Keep in mind that all of the promotions come with certain restrictions, not only the welcome bonuses we've discussed above, so make sure to read the T&C of the recurring promotions as well.
The following person by name, Emmanuel Odiwonma, whose last known address is 52 Balaogu Kuku road, Ijebode, Ogun sate have been declared WANTED by the Independent Corrupt Practices and Other Related Offences Commission (ICPC).
Click for more information. Anyone who has useful information on their whereabouts should report to ICPC Headquarters Abuja, any of the ICPC State Offices or the nearest police station.
Nigeria May Lose $18m In GDP Monthly – Rewane