Kano Pillars' French Coach Quits Over Non-Payment Of Salary, Interference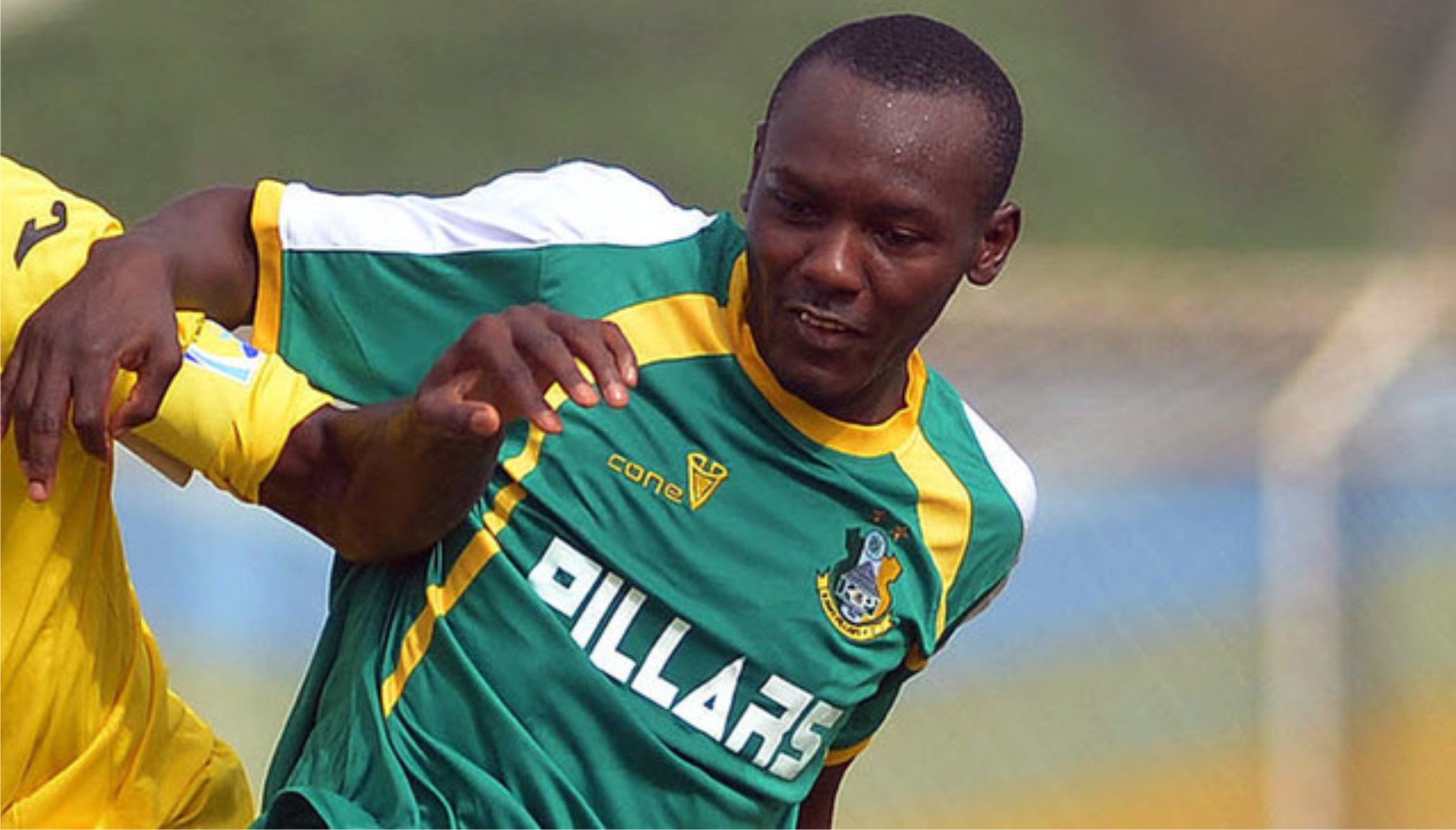 Kano Pillars and their French coach, Lionel Soccoia, have parted ways after he quit his position citing interference in his job and non-payment of salaries amounting to $25,000.
"I am hereby informing you that I have resigned as technical director of Kano Pillars with immediate effect," he said in his resignation letter.
"Kano Pillars breached my contract by not paying me five months' salaries, this means I no longer have any legal obligations to the club."
Soccoia, who was especially engaged for the CAF Confederation Cup, further accused the Pillars chairman of selecting players for him.
"His contract has been breached severally," said one of his representatives. This has led to immense hardship for his family. If I were in his shoes, I would have long left."
Pillars are fifth on the NPFL table with 24 points from 15 matches.
AATF President Lauds Aruna's Performance At WTT In Singapore
President of Africa Table Tennis Federation (ATTF), Khaled El-Salhy, has commended Quadri Aruna for his exploits at the just-ended World Table Tennis (WTT) Singapore Smash.
Aruna made it to the quarterfinals of the Grand Smash series in Singapore, beating some top seeds on the way to becoming the first African to reach that stage at the WTT.
Remarkable was the Nigerian top seed's defeat of Japanese star, Tomokazu Harimoto, who had beaten Aruna on three occasions. The Nigerian eventually fell 4-0 to the superiority power of World number four, Brazil's Hugo Calderano.
For reaching the quarterfinals in Singapore, Aruna will earn 350 ranking points, which will also raise his rating at the next ranking by the International Table Tennis Federation (ITTF).
El-Salhy stated that the Nigerian has continued to set the pace for Africa at the Olympics, World Championships and now WTT.
"Congratulations for your fantastic show-up in Singapore, especially for the great win in the round of 16 against Japan's Tomokazu Harimoto to qualify for the quarterfinal.
"I will like just to pass to you my full appreciation on behalf of the ATTF Executive Council (EC) as the main ambassador of African table tennis in ITTF super events. We wish you to continue to make the continent proud and a great ambassador of your country and Africa," he said.
Again, Aruna has been picked to compete in the world elite table tennis stars, WTT Champions $800,000 prize money in Xinxiang, China next month.
Meanwhile, Nigeria's Para Table Tennis team arrived from Italy, yesterday, where it featured at the ITTF Lignano Masters Para Open 2023. The team won two silver and bronze medals.
The Professional Footballers Association of Nigeria (PFAN) may clash with the Nigeria Football Federation (NFF) following the 'sack' of Super Eagles' assistant coaches, Finidi George and goalkeepers' trainer, Ike Shorunmu.
The duo were barred from Super Eagles' camp, allegedly, on the request of head coach, Jose Peseiro, as the team prepares for Friday's 2023 African Cup of Nations qualifier against Guinea Bissau at the MKO Stadium, Abuja.
The NFF, has however, denied the sack saying: "As part of cost-cutting measures instituted at the beginning of the new administration, we established a rotation policy among the assistant coaches, based on the high number, which was agreed with all of them. The last time that the team had a programme, Mr. Finidi George was the person who travelled for the friendly match in Portugal. This rotation policy is only for matches. When there is a tournament, all of them will be with the team."
The Federation claimed that Finidi knew he would not be in the team for the games against Guinea Bissau, saying that the current trip is for Usman Abdallah.
"The other person, who could have been contending, Mr. Salisu Yusuf, has been sent to the U23 team. There was no victimisation, sleight of hand or any disrespect meant to our illustrious ex-international players.
"The case of goalkeepers' trainer, Ike Shorounmu, is somewhat peculiar, as the former Nigerian goalkeeper showed a clear lack of desire to be in camp for the matches against Guinea Bissau.
CAFCC: Rivers United Secures Quarter Final Ticket, Eyes Trophy
Nigeria representative in CAF Confederation Cup Football competition, Rivers United FC of Port Harcourt, has secured one of the quarter final tickets in the competition with a game left in the group stage.
Rivers United, the Pride of Rivers, as  fondly called, on Sunday at Godswill Akpabio International Stadium, in Uyo, Akwa Ibom State, forced their visitors, Motema Pembe  of DR Congo  to a 2-2 draw to top group B, with ten points.
This is the first time in history, United  has reached the quarter final stage of the competition and vowed to make the State proud by bringing the trophy home.
In his post match interview, the technical manager of Rivers United, Stanley Eguma, said the game was a tough one, saying that their opponents have the permutation that if they win there are chances for them to qualify.
" The game was a very tough one because our opponents have the permutation that if they win us, they have chances to qualify, that is why I was not surprised when they scored the first goal but I thank my players for showing a good character in the second half and  went ahead and unfortunately they equalised.
" In the dressing room, I have to talk to players to boost their morales. I commend our opponents for their impressive performance , they are a good side", Eguma said.
Also speaking, the Coach of Motema Pembe, Tumba Mukanda Djene, attributed the draw to poor officiating, saying that referee was really against his side.
As it is, Rivers United top group B with ten points, three goals advantage over ASEC Mimosas that also has ten points but one goal advantage.
Rivers United will play her last game with ASEC Mimosas April 2nd, in Ivory Coast, but draw or win  will make United finish top.
By: Tonye Orabere