$1.5bn To Revamp PH Refinery Prohibitive, Suspicious, Atiku Alerts
The former Vice President, Alhaji Atiku Abubakar, has said for the Federal Government to budget $1.5billion to revamp or turnaround the Port Harcourt Refinery would appear to be an unwise use of scarce funds, particularly at this critical juncture for a multiplicity of reasons.
This is as he stressed that the cost appears too prohibitive, especially at the backdrop of the fact that Shell Petroleum Development Company's parent company, last year, sold its Martinez Refinery in California, USA, which is of a similar size as the Port Harcourt Refinery, for $1.2billion.
Atiku, in a statement he personally signed, yesterday, said that given this discrepancy, it was important to ask if there was a public tender before the cost was announced.
He said, "Was due diligence performed? Because we are certainly not getting value for money. Not by a long stretch.
Akitu, therefore, advised that we must bear in mind that the Shell Martinez Refinery was more profitable than the Port Harcourt Refinery.
The former Vice President further said, "First of all, our refineries have been loss-making for multiple years, and indeed, it is questionable wisdom to throw good money after bad.
"At other times, I have counselled that the best course of action would be to privatise our refineries, so, they can be run more effectively and efficiently.
"At this critical period, we must, as a nation, be prudent with the use of whatever revenue we are able to generate, and even if we must borrow, we must do so with the utmost responsibility and discipline," Atiku said.
He also said that it is a well-known fact both to the nation and our international partners that Nigeria's economy is in dire straits just as unemployment has just reached an all time high of 33%, while inflation has hit another record high of 17%.
In his words, "We cannot, as a nation, expect to make economic progress if we continue to fund inefficiency, and we are going too deep into the debt trap for unnecessarily overpriced projects.
"Our national debt has grown from N 12trillion in 2015 to N32.9trillion today. Surely, that is shocking enough to cause us to be more prudent in the way we commit future generations into the bondage of bonds and debt," he stressed.
UNIPORT Hosts ICA Nigeria Chapter Inauguration
All is now set for the inauguration of the International Communication Association (ICA) Nigeria Chapter on Friday at the University of Port Harcourt, Choba, Port Harcourt, Rivers State capital.
The ICA annual conference was held in May last year in Paris, France, with the University of Port Harcourt holding it concurrently as a regional hub, the Garden City of Port Harcourt having been selected as one of the few locations around the world earmarked for that purpose.It was indeed the only ICA Regional Hub convened in the West African sub- region.
The Port Harcourt event recorded a massive turnout as participants attended physically and virtually, and was rated one of the most successful regional hubs that engaged intellectually and socially with participants in France and other regional hubs.
Due to the huge success recorded at the regional hub, the international organisation without hesitation gave an approval for the creation of ICA Nigeria Regional Chapter in order to sustain an all-year-round presence worldwide, one of only six sites worldwide outside the United States of America.
The Lead Organiser and Chair of ICA Nigeria Chapter, Ms Ekaete George, who gave this indication in a statement said the inauguration of the chapter on Friday is expected to be a kick-off event for the ICA internationalisation initiative, describing it as a huge opportunity for communication scholars in Nigeria, including graduate and undergraduate students of Communication Studies and related disciplines as well as media professionals who stand to have their voices heard on the global platform of ICA.
She said as the only two chapters in Africa, the ICA Nigeria Chapter will serve as an additional global platform for members to make their voices and research impactful in the global knowledge arena, stressing that the Friday inauguration of the chapter is going to be a milestone event.
According to her, ICA Nigeria, as a multi-disciplinary, academic membership association for scholars in the study, teaching and application of all aspects of mediated communication and knowledge hub for communication scholars and media practitioners in Nigeria is poised to mobilise a tremendous large following.
George commended the role of the University of Port Harcourt and the Vice Chancellor of the institution, Prof Owunari Georgewill in particular, for their encouragement and support, which  made it possible for the university to be recognised as  an affiliate institution of ICA.
By: Donatus Ebi
TPP Africa Set To Honour Sanwo-Olu, 13 Others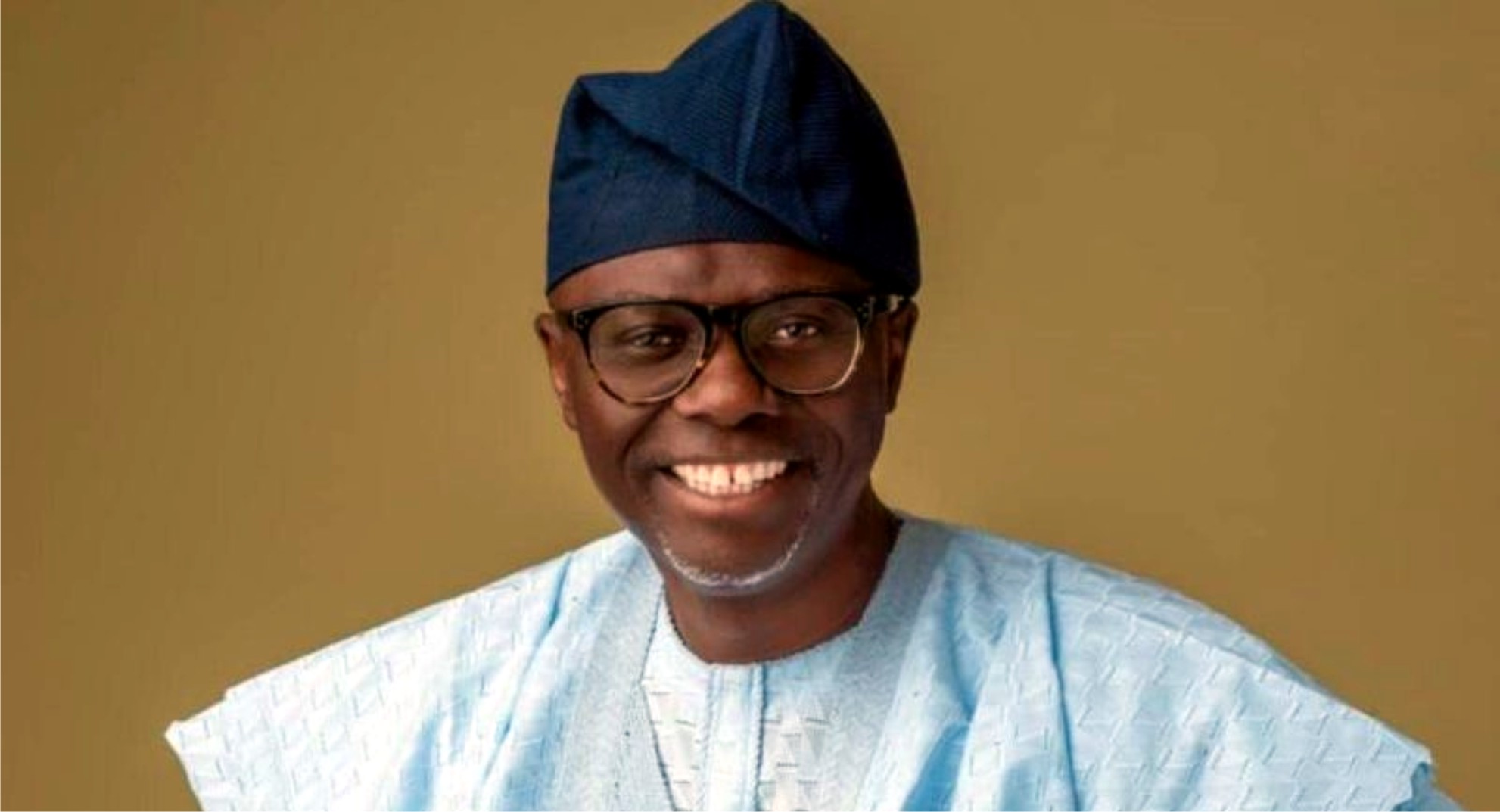 The Peak Performer (TPP) African is set to honour the Governor of Lagos State, Mr Babajide Sanwo-Olu; the Olu of Warri, Ogiame Atuwatse 111; Chairman, Shoreline Energy Group; Agbaoye Kola Karim; the Publisher/Chairman of ThisDay Newspaper, Prince Nduka Obaigbena; the Managing Director and Chief Executive Officer (MD/CEO) of the Port Harcourt Electricity Distribution (PHED) Plc, Dr Benson Uwheru; and others, on Thursday, March 23, 2023 at the Muson Centre in Lagos.
The honourees are exceptional leaders on the African continent who are being celebrated for their performance as industry leaders, culture shapers, and game changers in transformational leadership in their respective spheres as peak performers.
According to the organisers, others among the 100 personalities to be honoured from Nigeria are: the Chairman, Shoreline Energy Group, Agbaoye Kola Karim; Group CEO of The Guardian, Lady Maiden Ibru; Ex-Chairman, KPMG Africa, Mr. Kunle Elebute; Founder, Stanbic IBTC Group, Mr. Atedo Peterside; and Mrs. Ifueko Omoigui Okauru.
Others honourees are: the Country Managing Director, Access Bank (Rwanda), Mr. Faustin Byishimo; Managing Director, CLM Africa, Mr. Mbulelo Clive Khoza (South Africa); Ghanaian celebrity blogger, Mr. Ameyaw Debrah; MD/CEO, United Bank of Africa (Sierra Leone), Mr. Mohammed Alhaji Samoura; CEO, MOREM Consulting & Advisory Services Limited, Mr. Mohammed Gillen (The Gambia); and CEO, Enterprise Group, Keli Gadzekpo (Ghana).
The awards covering 14 categories, range from TPP Elite, TPP Hall of Fame, and TPP Legacy to Excellence, across multiple professions and sectors in the African continent.
According to the Editor-in-Chief of TPP, Dr Abiola Salami, "A panel was set up to select the nominees who are captains of industries.
Salami informed that the selection involved a rigorous process of sifting from the 1,683 entries that was received from various leaders and sectors across the continent before the 100 TPP emerged.
He noted that these 100 recipients are being honoured for their commitment to excellence and sterling contributions to greatness in diverse sectors on the African continent.
Abiola noted that having worked with leaders over the past decade, they have discovered that to inspire growth across the continent, the authentic African story should be told by spotlighting credible leaders with admirable skills on the continent.
Therefore, the quest to find credible leaders resulted to the call for the nominations of Peak Performers on the continent late last year, leveraging the 27 skills in Xceptional Leadership TM.
Meanwhile, TPP 100 recognition comes alongside the debut of The Peak Performer (TPP) magazine, a premium African thought-leadership publication that delivers content online and offline.
According to him, The Peak Performer magazine will be available in both print and e-version.
According to the performer strategist, "leadership development and leadership branding are two strategies global leaders leverage to record outstanding results. This is what we are birthing in Africa with The Peak Performer".
He explained that the magazine features inspiring stories and experiences of leaders in sectors ranging from technology; problem-solving and change; leadership and entrepreneurship; environment, social and governance; personal growth and transformation; people, productivity and synergy, among others.
"All these align with our resolution to build Africa, one mind at a time," he added.
He explained that Peak Performing Africa started unofficially in 2012 with CHAMP, a full-service consulting firm trusted by high-performing business leaders for providing workforce development, advisory services, and executive coaching for C-level executives.
NDLEA Arrests 2 Members Of Afro-Europe Cartel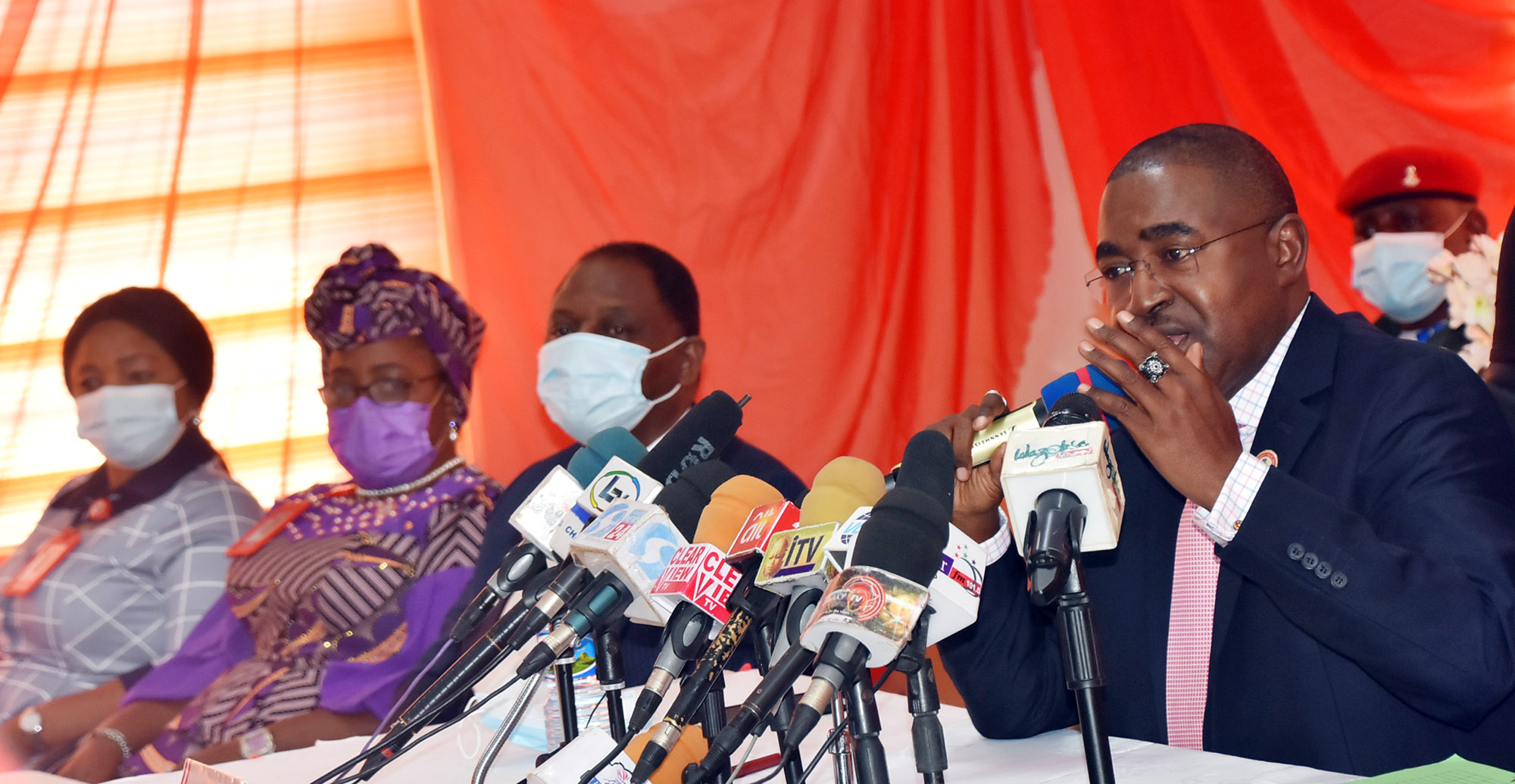 The National Drug Law Enforcement Agency (NDLEA) has disrupted the activities of a drug syndicate that operated between Nigeria, East Africa, and Europe, with the arrest of two members of the cartel.
The Director, Media and Advocacy, NDLEA, Mr Femi Babafemi said this in a statement on Sunday in Abuja.
Babafemi said that the NDLEA operatives at the Murtala Muhammed International Airport, (MMIA) Ikeja Lagos made the arrest and foiled the attempts to traffic the drugs.
He said that the operatives at the Lagos Airport had on Monday March 13 intercepted a member of the drug syndicate, Ejezie Ifeanyi, during screening of inward passengers on an Ethiopian Airline flight from Malawi via Addis Ababa at the arrival hall.
Babafemi added that a search was conducted on him, saying that it was discovered that one of his two bags had a false bottom concealment.
He said: "During preliminary interview of the suspect, he confessed that a member of the syndicate was waiting at the airport car park to pick him.
According to him, an immediate follow up operation led to the arrest of Franco Chukwu, who was waiting in a grey colour Mercedes Benz C180 coupe, marked EKY 973 GQ to receive the drug consignment.
"After his arrest, a proper search of the bag was conducted before the two suspects leading to the recovery of 3.00 kilograms of heroin.
"Findings revealed that the drug syndicate networks operate between Nigeria, and Malawi, Mozambique in East Africa and Europe.
"Chukwu who lives in Lagos is responsible for the recruitment and coordination of the activities of mules on behalf of other members of the cartel based in Mozambique and Malawi, another set operates from the South-Eastern part of Nigeria, " Babafemi said.