UNDP To Invest N320m On Youths, IDPs In Benue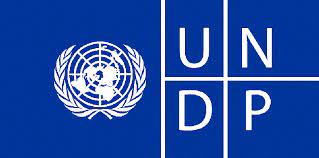 The United Nations Development Programme (UNDP) yesterday said it was investing additional N320 million to support Internally Displaced Persons (IDPs) and equip youths in Benue State.
The Resident Representative in Nigeria, Mr Mohamed Yahya, said this when he paid a courtesy call on Governor Samuel Ortom at the Benue People's House in Makurdi.
Yahya said the organisation was investing additional N120 million to scale up access to livelihood for communities affected by conflicts and IDPs.
He said the project would be undertaken alongside social protection efforts being led jointly with the United Nations High Commissioner for Refugees (UNHCR) and others.
He said the UNDP was going to sustain its support through its integrated Peace-building Programme to foster cohesion, which seeks to address the root causes of conflicts.
"The issue of IDPs is a complex problem and as we discuss, there is a great need to comprehensively explore not just sustainable, but durable and comprehensive solutions that will address the underlying factors of displacement.
"As the UN in Nigeria, and as the development agency of the UN System, UNDP is now engaged with others in the international community to explore viable options of what could constitute such durable solutions to IDPs.
"I am also pleased to inform you that UNDP with support from the Government of Japan, will be making an additional investment of N120 million to scale up access to livelihoods to communities affected by conflicts including IDPs.
"This will be undertaken alongside social protection efforts being led jointly with UNHCR and others," he said.
Yahya added that another N200 million would be invested to equip Benue Youths with practical skills, technologies and knowledge across the agricultural value chain to encourage their participation in the sector for possible transformation of their lives and communities.
"There is, therefore, a need to harness the demographic dividend and make them our strength in achieving Benue's development agenda.
"I strongly believe that one way of doing this is to create avenues for their meaningful participation across the agricultural value chain.
"If we make agriculture attractive to our youths by granting them access to a new set of skills, technology, knowledge, capital, information and markets, there is a high likelihood that they will not find value in engaging in any destructive social or political activities.
JAMB Decries Use Of Fake Results For Admission
The Joint Admissions and Matriculation Board (JAMB) has decried the high level of forgery of A Level certificates used for the registration.
JAMB Registrar, Professor Is-haq Oloyede, who raised the alarm, recalled that the Board had commenced the 2023 Direct Entry registration on Monday, 20th February but immediately suspended it following the discovery of the plethora of devices and machinations to circumvent and compromise the standard of A 'level qualifications required from DE candidates.
He disclosed that out of 148 candidates verified by Bayero University Kano (BUK), only 6 were found to be genuine.
"By implication 142 of the results were forged. Oloyede said. Bayero University, Kano (BUK) has also consistently brought to the fore the high rate of forgery of A'Level qualifications for DE.
"It was discovered that in previous years, some candidates used unacceptable and forged A' level certificates/ qualifications to register for Direct Entry and eventually got admitted. For example out of 148 candidates verified by BUK, only 6 were found to be genuine. By implication 142 of the results were forged.
"The Board, concerned stakeholders and institutions are working assiduously to detect such and the ones already found are being dealt with according to the provisions of the law.
"In order to further checkmate the anomaly and to also prevent recurrence of such irregularity, the Board has decided that the 2023 DE registrations will not only be restricted to JAMB (Professional Test Centres (PTCs) but will also be done under strict supervision," Oloyode said.
"The Board has provided additional guidelines to all DE registration outlets (JAMB-owned centres), Officers of the Board and candidates on the 2023 Direct Entry registration exercise:
"At the point of registration, all candidates must fill in Registration/Matriculation Number of the previous school attended where the qualification was obtained; Subject(s) of qualification; Awarding Institution; Institution actually attended", he said.
'Nigerians Have Lost Confidence, Trust In INEC'
As post-election crisis gathers momentum, the European Union Election Observation Mission (EU EOM) to Nigeria's 2023 general elections has declared that Nigerians have lost confidence and trust in the Independent National Electoral Commission (INEC) owing to lack of transparency and operational failures.
The EU EOM Chief Observer, Barry Andrews, made the assertion at a Media Briefing to present the Mission's second preliminary reports, in Abuja, Monday.
Andrews noted that although Nigerians had great appetite for democracy and keen to engage in various civic activities, their expectations were dashed.
According to him, the apathy recorded at the governorship and states House of Assembly elections conducted last Saturday was a clear consequence of failures by political elites and "unfortunately, INEC."
Andrews said: "Obstruction and organised violence limited the free expression of the will of the voters, despite efforts by civil society to promote democratic standards.
"Throughout the Mission, we saw that Nigerians have a great appetite for democracy and are keen to engage in various civic activities. However, in many parts of the country, their expectations were not met.
"Many were disappointed and we witnessed voter apathy that is in part, a clear consequence of failures by political elites, and unfortunately, also by INEC.
"Positively, INEC introduced some corrective measures ahead of Saturday's polls, allowing a timely delivery of sensitive materials and improved use of election technologies, yet, the institution continued to lack transparency."
The Mission also observed that voting started early with INEC ad-hoc officials present and ready to serve voters, but the exercise was unfortunately, disrupted by "multiple incidents of thuggery and intimidation of voters, polling officials, observers, and journalists".
The Mission noted that Lagos, Kano, and other States in the Southern, Northern and Central parts of the country were mostly affected, adding that the election was equally characterised by casualties, fatalities, as well as vote-buying, which according to the observers, further detracted from an appropriate conduct of elections.
"EU EOM observers also saw misuse of administrative resources, including through various financial and in-kind inducements to voters, giving an undue advantage to the party in power.
"Furthermore, the protracted deadlines for candidacy disputes created uncertainty for voters and electoral contestants alike, while clear underrepresentation of women as candidates demonstrated a stark lack of internal party policies to support constitutionally prescribed inclusion
'Youths To Benefit From Climate Change Innovation Hub'
The Clerk to the National Assembly (CNA), Sani Tambuwal, has expressed optimism that the recently established National Climate Change Innovation Hub would help in harnessing the potential among Nigerian youths towards addressing climate issues.
The CNA stated this during the commemoration of the 2023 Commonwealth Day with the theme 'Forging A Sustainable And Peaceful Common Future' held at the instance of National Assembly management, in Abuja, Monday.
Represented by the Deputy Clerk, National Assembly (DCNA), Barrister Kamoru Ogunlana, Tambuwal observed that the ongoing Russia-Ukraine war and other climate issues in the world if not properly managed, would posed great danger to world peace and a sustainable future.
He assured that Federal Government had put measures in place to address some issues on climate change through the establishment of youth climate change hub to harness their ideas and include them in decision-making process as well as develop long-term vision for zero gas emissions.
In her presentation, Mrs. Rabi Audu stressed the need for concerted efforts from all stakeholders towards forging a sustainable and peaceful environment.
Audu also urged the youths to engage in activities and programmes that would promoter innovations and inclusivity for all.
According to her, governments and parliaments have to increase opportunities for schools across the Commonwealth countries, adopt higher education partnerships and development programmes that would lead to economic growth, social inclusion and environmental conservation.
While noting that the establishment of more programmes like the Commonwealth of Learning (COL) would aid the attainment of these, Audu further stressed the need for Commonwealth member countries to establish technical and vocational education that would help in gainfully equipping the youths with skills to further tackle high rate of youth unemployment.
Some of the students who participated in the programme tasked parliaments across Commonwealth member States on the need to hold their governments to account particularly on the areas of public spending, international crisis, investment sustainability and promotion of the benefits of inclusive and diverse representation in truly open societies.