NGO Wants Govt To Adopt Care-Centred Approach On Economy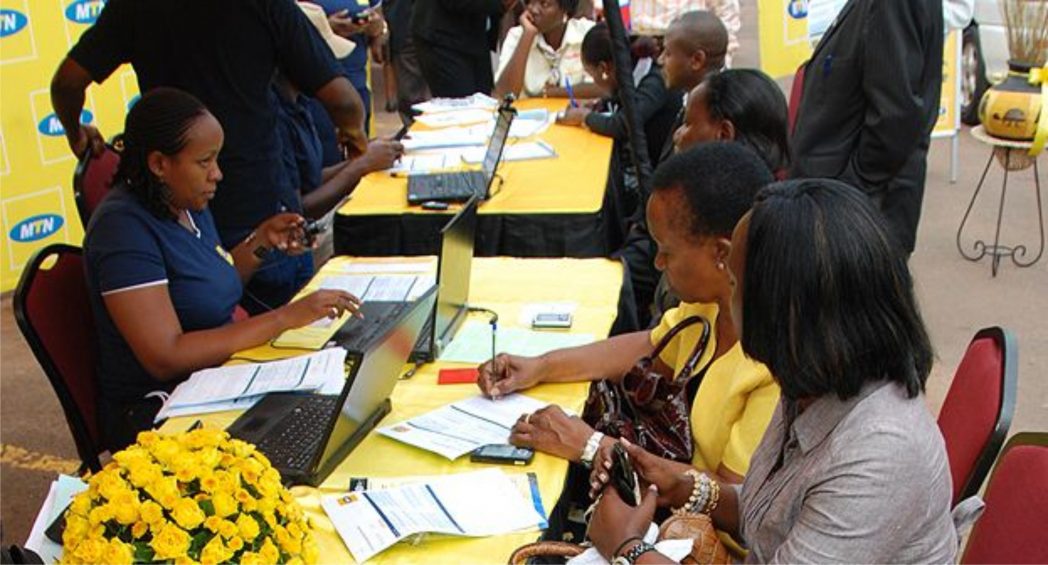 Royal Ladies Association of Port Harcourt, a social justice non-governmental organisation working to promote women's rights, combat poverty and other forms of injustice in Nigeria, has urged government at all levels to adopt and prioritise "care" in re-organising the economy and society.
President of the group, Mrs. Franca Ollawa, stated this while commemorating the 2021 International Women's Day, in Port Harcourt recently.
She said, it was a strong reminder of the unanticipated struggles of Nigerian women, who are the hardest hit by social and economic disruptions caused by Covid-19 pandemic in 2020.
"Many lost their paid jobs and women became saddled with the unpaid responsibility of caring for sick family members and providing their needs often in vulnerable, low paid roles with little protection.
According to the President, "Presently, insecurity has plunged Nigeria into multiple and intersecting crises with women as primary target and easy preys."As the country re-strategises to rise above this current situation, we call for the adoption of a care-centred approach, which recognises that care and well-being are critical to sustaining societies, economies and the environment", she said.
Ollawa explained further that a care-centred approach also entailed investing in gender-based violence prevention and response in all public and private spaces.
The organisation also called for a scale up of investments in public services, including, public health-care in order to reduce and redistribute women's unpaid care and domestic work, and ensure that female public sector workers who are at the frontline should have decent work and a guarantee of international labour standards.
International Women's Day celebration The Tide gathered, is marked every March 8, with this year's theme:"Women In Leadership, Achieving An Equal Future In A COVID-19 World".
By: Bethel Toby
RSG Harps On Global, Local Action For Safe Water
The Rivers State Government has joined the rest of the world to commemorate the Global Water Day with a wake-up call on Rivers people and water providers to partner the state in the achievement of safe and portable water for the people.
The Commissioner, Rivers State Ministry of Water Resources and Rural Development, Prof. Kaniye Ebeku, made the call at the 2023 World Water Day (WWD) celebration themed 'Accelerating Change To Solve Water And Sanitation Crisis', in Port Harcourt.
Delivering his keynote address, Ebeku noted that about two billion people world-wide lived without access to safe water, with poor sanitation killing millions of people.
He said the commemoration was designed to raise awareness on the global water crisis and the need to take action in the provision of potable water.
Ebeku, who described the theme of the 2023 WWD as apt, said it underscored the critical need for immediate and efficient action to address the water and sanitation problem.
In his words, "it is significant in taking proactive efforts to address the water stress concerns that mankind is currently facing and doing so at a rapid pace, hence the call for urgent action globally and locally to achieve safe and sustainably managed water, sanitation, and hygiene for all in order to prevent devastating impacts on the health of millions of people".
The Commissioner stated, however, that the Governor Nyesom Wike-led New Rivers Vision Government had made considerable efforts in the provision of water in the state.
Ebeku said "worthy of note is the on-going reticulation work under the Port Harcourt Water Supply and Sanitation Project, expected to deliver safe water to our homes".
While noting that the said project was at various stages of completion, Ebeku insisted that some rural communities have benefitted from the governor's water provision efforts as water projects executed under his administration had water treatment plants.
He stressed the need for a change in attitude from individuals, families, schools and communities across the world in the usage and management of water, as well as partnership among stakeholders to achieve the desired goal.
"By such Action, we are saving our future. As we celebrate, I urge us to make a difference no matter how small", Ebeku said.
Earlier in her welcome address, the Director, Planning, Research and Statistics in the Ministry, Mabel Amesi, explained that the World Water Day was not only to promote access to safe water by all and sundry, but the responsible use of same.
Amesi, who doubles as the Acting Permanent Secretary of the Ministry, stressed the need for people to take responsibility for sustainable water management and meaningful efforts to conserve and maintain the valuable resource.
"Water, being a commodity used by all, demands that we take appropriate actions by changing the way we manage and use water in our daily activities. So, as we celebrate this year's WWD, the Ministry encourages you to make an impact by practicing responsible use of water", Amesi stated.
She charged participants to heed to the message of the year and develop a sustainable approach to the use of water, so as to solve the lingering water and sanitation challenges in the society.
In their goodwill messages, the Port Harcourt Water Corporation (PHWC) and Association of Table Water Producers of Nigeria (ATWAP) unanimously commended the Rivers State Government for its concerted efforts in ensuring safe and accessible water in the state, and pledged their collaboration to achieve the target of the government in that regard.
Highlights of the celebration was award presentation to staff of the Ministry for their commitment, dexterity and diligence to duties as organised by the Ag. Permanent Secretary.
By: Lady Godknows Ogbulu
NGO Charges Critical Stakeholders On Water, Climate Change
A non-govermental organisation under the auspices of Kebetkache Women Development and Resource Centre has charged critical stakeholders to support and invest in community-led initiatives and local climate actions that address water issues and climate change.
The organisation gave the charge during a one-day summit titled: 'We Women Are Water', Water For Climate, Resilience And Environment (Be The Change) to mark the 2023 World Water Day, held in Port Harcourt.
Speaking during the event, the executive Director, Kebetkache Women Development and Resource Centre, Madam Emem Okon, stated that the essence of the campaign is to call on critical stakeholders such as the governments, International Development Banks, and the Green Climate Fund, to stop investing in environmentally destructive projects that violate human rights and negatively impact ecosystems, large hydropower dams, oil and gas extraction activities.
Okon stressed the need for these critical stakeholders to align investments with the Sustainable Development Goals and their international and national human rights' obligations.
She hinted that the #WeWomenAreWater campaign aims at also highlighting the crucial role women play in the protection and sustainable use of water-related ecosystems as the basis of resilient livelihoods as well addressing climate change challenges.
Okon hinted further that the campaign which started March 15 and ended March 24, 2023, saying that it was led by the Global Alliance for Green And Gender Action (GAGGA).
The occasion, she said, featured stories from indigenous women, particularly women who are resisting extractive industries; monoculture tree plantations, among other false climate solutions, women who are proposing and implementing successful Gender-just Climate and Water Solutions, but lack political and financial support.
It is worthy to note that the event was in partnership with Global Alliance For Green And Gender Action and attended by dignitaries from Ford Foundation, Ministry of Akwa Ibom, Bayelsa and Rivers States in attendance.
By: Susan Serekara-Nwikhana
World TB Day: Nwanosike Moves To Acquire Gene Testing Machine
As part of activities to celebrate this year's World Tuberculosis Day, the Chairman of Ikwerre Local Government Area, Engr Samuel Nwanosike, has announced plans to acquire a gene testing machine to boost efforts in Tuberculosis (TB) test and treatment.
This is as the state Ministry of Health in conjunction with its partners on fight against TB, has awarded Nwanosike as Champion Against TB in the state.
Permanent Secretary, Ministry of Health, Dr. Ndidi Chikanele Uche, who handed over the award at the weekend in Isiopko, headquaters of Ikwerre Local Government Area, also announced the local government area as top in the fight against TB.
Uche said the state has made huge progress in the fight against TB as infection rate has reduced due to improved free testing in the rural areas.
She thanked the Ikwerre LGA chairman for being at the frontline to promote rural health, noting that TB was a deadly disease that is highly transmittable, hence the need to intensify enlightenment.
She announced that up to 75 per cent cases had been discovered in the LGA, which indicate success in reducing the disease.
Responding, Nwanosike, while thanking the state government for awarding the LGA, said health care forms part of his five point agenda of development.
He submitted that apart from renovating medical facilities in Igwuruta, Omanwa, Omagwa and Isiokpo, he has prioritised payment of allowances and emoluments to health staff to motivate them.
Nwanosike said there is an ongoing TB care programme the council is sponsoring.
On his part, Chairman of the occasion and former State Chairman of Nigeria Medical Association, Prof. Chizindu Alikor, regretted that TB has affected large part of the population due to ignorance.
Alikor, while praising Ikwerre LGA for its efforts in the fight against TB, urged other LGAs to join in the fight against the deadly disease.
By: Kevin Nengia