A Woman Can Be President In 2023 -Barasua

As Nigerian women joined the global community to celebrate the International Women's Day on Monday, March 8, 2021, Hon Anengi Barasua, Vice Chairman, Bonny Local Government Council, Rivers State shares her thoughts  in this interview she granted in Port Harcourt.
Excerpts:
 What does the International Women's Day mean to you?
 To me it means Women Liberation; a day to celebrate the success story of women; a day to highlight what women have achieved. And of course, it is worth celebrating, coming from where we as women are coming from. We are coming from the backstage and we're trying to take the front stage.  I'm not saying we're trying to take power from the men but we're indeed pushing forward to see how we can collaborate with the men and make the nation and the world a better place.
That is what the International Women's Day means to me: pushing women forward and women pushing themselves forward to develop and bring a lot of achievements to the nation.
 Politically speaking, would you say women have achieved much for the development of this country?
 I must say that, to an extent, women are doing well. I am a politician and a women – I know the challenges I face as a woman. It's not easy to swim in this ocean that is filled with men and come out head high. This is because whatever you have to do they don't see your achievement as being the result of your intellectual capacity. They see it as 'oh because she's a woman'. Some will even say 'Oh because she has compromised. They have a way of tagging your success to something, not really your ability, not really concentrating on your own competence.  They always want to put it under and make it look like if there was not a man, she would not have succeeded.
So, I will say that women are doing well, we're trying especially in Africa and Nigeria in particular because the political ground is dominated by men. To tell you the truth, our men are not yet ready to accommodate women in this field. But I want to thank God for people like the governor of Rivers State (Chief Nyesom Wike). He actually made women surface and take the centre stage in his tenure. Recall that when he came on board, he insisted that the 23 local government areas vice chairmen must be women and that brought a lot of women onto the forefront in politics. That brought me as Vice Chairman of Bonny Local Government Area to the forefront. And that's applaudable. It's like giving women the platform to showcase their capability, their competence.
Some people feel that the place of a woman, no matter how educated, is in the kitchen but today we've seen that its' not true. Even the likes of Ngozi Okonjo-Iweala, the much celebrated woman today, has proven that women are brilliant, women are intelligent and women can do what men can do as long as it has to do with mental capacity.
I want to dedicate this year's International women's Day to Dr Ngozi Okonjo-Iweala. She's the first woman to become the Director-General of the world Trade Organisation. That alone speaks volumes of what women can achieve.
 The theme of this year's celebration is Choose To Challenge; and I'm wondering what would you choose to challenge yourself?
 I was telling my sister just yesterday that may be because of age, because of availability of resources, I might not be able to challenge Dr Okonjo-Iweala but I will choose to creat a platform where women will come up to be like Ngozi Okonjo-Iweala. This is because if you give our young girls today the platform, the resources, the education that they need, they will get there. At my age, as I said, I might not have what is required to be  like her but if we begin from the root, from the primary school, the secondary school and right to the university days and begin to guide them, we will get more of Ngozi Okonjo-Iwealas. So, that's what I choose to challenge.
My part as a vice chairman of a local government, I want to use the opportunity to advise and counsel young ladies that they should look at her as today's woman, they should see her as their mentor and strive to be like her. I wish I can be like her and so I wish that other young ladies can be like her tomorrow and that we will have more of her type in our society.
 In Rivers State, women have been chosen to be Vice Chairmanship candidates by the Peoples Democratic Party (PDP) in the 23 local government councils, is that where you belong or you want to challenge for more?
It is the starting point. We have to test the waters, swim in this water and come out successful first before we can now begin to look at the second stage. I will say that I as the Vice Chairman can beat my chest and say I have tried and I have done well because just recently, in my little capacity and with the resources available to me, I was able to empower women with skills acquisition.
Now I know that not everybody must go to school but we can support ourselves by learning a trade, getting self-employed. And if these women are self-employed, they can sponsor the education of their children so their future is secured. So, with that I can say I'm moving forward. Power belongs to God. So as I set the pace, at the end of my second tenure which I'm about to go into, by the grace of God, I believe I will do better and then I can look at it and think of the next step to take. I believe that being the Vice Chairman of the local government is my starting point but definitely not my end point in politics.
 Don't you think women in politics in Nigeria need to build themselves like Kamala Harris and Ngozi Okonjo-Iweala such that their successes could not be ascribed to anything else but their own value, competence and integrity?
A I think we have such women. I may not be able to remember their names readily, but I know that we have such women in Nigeria. These women have set examples for themselves before they got to this position and that is what spoke for them. It didn't just start today. Ngozi Okonjo-Iweala was one-time Minister of Finance in Nigeria and she has a straight record. She wasn't found wanting, she wasn't found misappropriating funds. These are the characteristics that you need to have that will set the pace for you. That's why I say we might not be like her in that same capacity but we can do like her. I am a public office holder today, my part is to be sure that what is in my hand is secure, what is placed under my care is protected. I don't need to be seen among scoundrels or (money) launderers or people that misappropriate fund; I don't need to abuse the office, I need to keep the records straight, I need to project transparency. So, when you do all these, the sky will be your limit because at that point, people will not see your success and tag it to compromise, they will now see what you can do in your antecedents and give you credit.
So, like I said earlier, our duty now is to create the platform, counsel young ladies, support them, give them the avenue to become like the role models and if we do that, counselling them, teaching them how to lead decent lives… unfortunately today, many of our young ladies are derailing, so, we should create the platform where young girls can be trained so that we have a better society.
Women are nation builders; women make the world go round so it behoves us as women to empower ourselves, support ourselves, train ourselves because if you train a woman you train a nation.
 Speak to the proposition that women are credible alternatives in terms of political leadership?
Yes, women are credible alternatives: they're reliable, they're trust worthy. I'm a woman and I know the limit of what I can do and what I cannot do. There are things I cannot compromise and that's my integrity and my reputation, they matter so much to me and on that note we're indeed credible. But when you say credible alternatives, I am a bit unsettled about it. They're not an alternative, they are credible themselves. They shouldn't be on plan B always. They can be on plan A as well.
 Looking at 2023, would you say women have come of age to take leadership of this country?
Yes, emphatically yes. I believe and I see 2023 with more local government chairmen, and don't be surprised, we might have a female governor in Nigeria, in the 36 states of the country, I believe women will emerge as governors and nothing stops a woman from even being the president of the country because we have what it takes.
By: Opaka Dokubo
Domestic Violence: Who Speaks For Men Abused By Wives?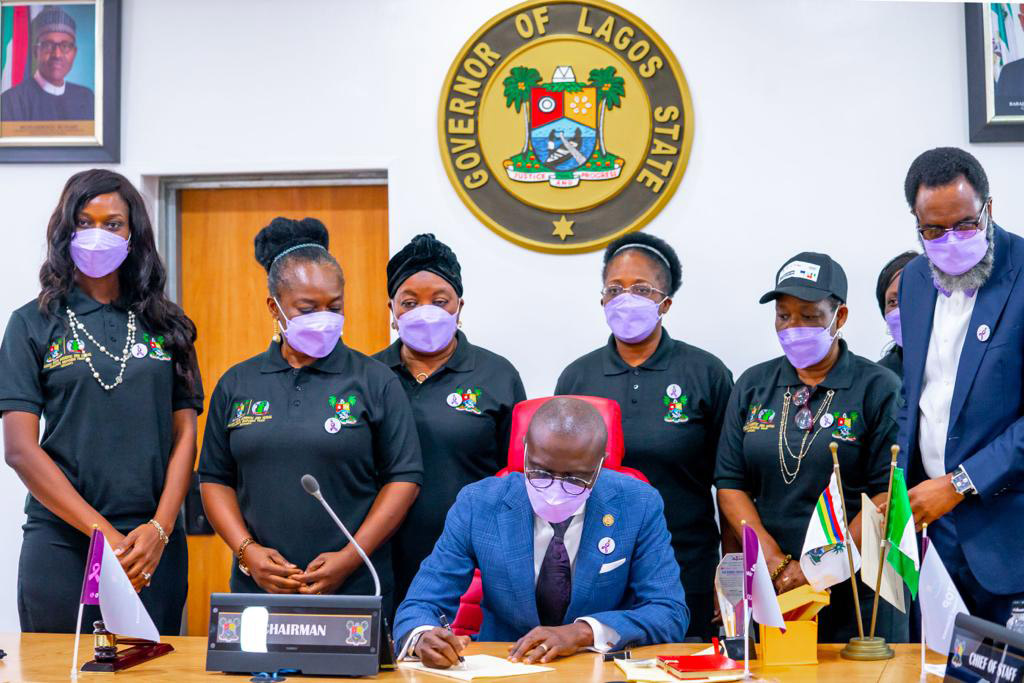 Everyday men abuse women. Until in recent years, such abuses went unreported. Nowadays, due to advocacies by gender activists, violence against women and girls now feature more prominently in the media.
Even with the level of publicity that it receives, gender activists insist that gender-based violence remain largely under-reported.
In a twist of fate violence against men by their spouses are rarely reported nor even mentioned in public.
In some instances, women are known to have murdered their husbands due to one grievance or another. Infidelity features frequently in such cases.
For instance, in January 2020, a High Court of the Federal Capital Territory, Abuja, on convicted and sentenced Maryam Sanda to death by hanging for killing her husband, Bilyaminu Bello.
Delivering judgment, Justice Yusuf Halilu said every available evidence had proved that Maryam 'fatally' stabbed her husband to death in Abuja on Nov. 19, 2017.
Similarly, Symphorosa Otike-Odibi, a Lagos-based lawyer, was in 2018 murdered by his lawyer wife, Udeme for having extra-marital affairs.
Udeme on May 3, 2018 allegedly stabbed Symphorosa, to death and mutilated his corpse by cutting off his genitals at their Diamond Estate, Sangotedo, Lekki, Lagos home.
She claimed that whenever she raised the issue infidelity with him his responses were not satisfactory and nonchalant.
"When I returned to where the deceased was, I hit him on the head with the frying pan and continued to hit him on the head and used the knife to stab him in his abdomen", she said.
Also in 2018, Rachael Adetsav, killed her husband and three children, she was said to have been having issues with her husband, which culminated into killing him and the children.
Adetsav was said to have killed her husband and immediately rushed out of their apartment to smash the victim's car before she committing suicide.
In February 2019, a 19-year-old girl, Mary Adeniyi, was arrested by police in Lagos for allegedly stabbing her husband to death.
Adeniyi, a nursing mother and her husband, Solomon Nduka, 30 had a fight over alleged infidelity.
He allegedly stabbed him on the neck region with a knife which prompted neighbours to rush him to a nearby hospital. He later died.
Also, in 2012, Hadezia Abutu (nee Afegbua), was accused of killing her husband, Ibrahim, just two days after a new wife was welcomed into the family in December 2011.
She was said to have allegedly shot her husband, Ibrahim, in their Wuse II, Abuja residence just two days after Ibrahim married another wife.
Before he died he informed his younger brother, Obotu, that he had been shot by his wife, Hadezia.
Mrs Titilola Vivour-Adeniyi, Coordinator, Lagos State, Domestic and Sexual Violence Response Team said men have difficulty reporting incidents of assault by their partners, a situation she attributes to cultural norms.
According to her, patriarchy is an enemy of everybody because it keeps people in silence.
"From a young age, males are not allowed to express themselves when they are experiencing trauma and that lingers on to adulthood", she said.
She said between January and June 2021 there were about 194 reported assaults by wives against their men in Lagos state alone.
Fagbohungbe Oni, a professor of psychology, University of Lagos, said that one of the most common attributes displayed by a potential killer-woman display is destructive tendency.
Mr David Aloysius, a psychologist said domestic violence is committed mainly against the women but recent events show that women as also perpetrate violence against their husbands.
Aloysius said some men are daily being beaten, subjugated and traumatised by their wives, adding that most of the abuses go unreported.
This according to him is because of the notion that the man is always superior to the woman in terms of physical strength.
He said while the 'norm' was men abusing their spouses, the table seems to be turning against men as they now face regular abuse in the hands of their women.
He called on gender right advocates to beam their searchlight on the plight of men who are under the subjugation of women.
Aloysius said that domestic violence involving wives physically assaulting their husbands was assuming a dangerous dimension.
He said some wives not only beat up their husbands to stupor but kill them in some cases.
According to him, though men are naturally perceived as being mentally stronger in some instances the reverse is the case.
Dr Kehinde Samuel, a psychiatrist, said domestic violence could be drastically curtailed through counsel and mental evaluation of potential couples.
It is gladdening to note that the law has not spared women brought before it for abusing their spouses.
However, analysts say it is necessary for stakeholders to make conscious efforts to bring to the front burner that plight of thousands of men suffering in silence from abuse by their partners.
Early Marriage And Girl-Child Dev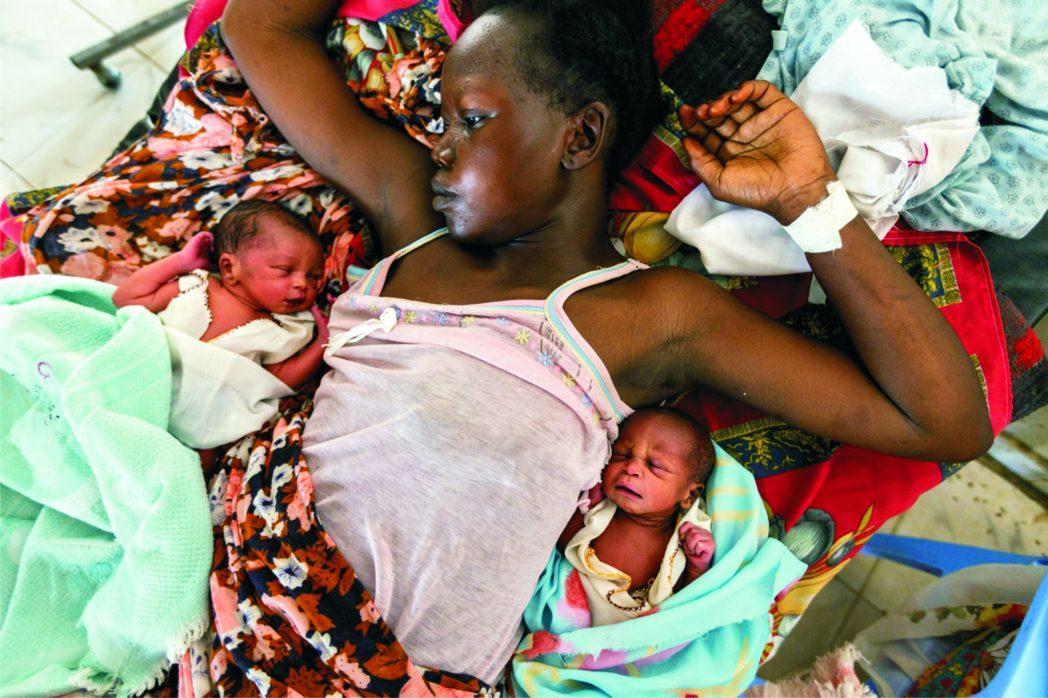 Early marriage occurs when the persons involved are in the ages of 13 and 15 years. In fact any marriage contracted before the age of 18 is termed early marriage.
Early marriage has become a problem affecting many nations, cultures, religion and ethnic groups.
In early marriage, the girl-child is always the one to suffer the consequences because it is associated with many problems.  In most cases the partner, that is the man is usually older and more experienced. In the first place, she may not have completed her secondary education to be more knowledgeable in making the right choice in terms of marriage.
A situation where a 13-year-old girl will be forced and given to a 50-year-old man in marriage should be condemned. This may happen due to certain reasons. The truth is that some of the marriages involving minors as we have seen do not last. The cause of some divorce cases in recent times are as a result of early marriages. After marrying in ignorance, when the girl becomes aware of things she never knew before the marriage will begin to make moves to quit. I have seen a girl whose parents forced into marriage with an old man. When she later saw that her mates were getting married to younger men she simply withdrew.  Others may demand to complete their secondary education or to further into tertiary institutions.
Parents will sometimes push their girl-child into marriage feeling that she is a burden to them, so giving her out in marriage will reduce the liability on them. Some parents are of the opinion that girls who go into marriage on time, will have more chances of pregnancy and children than graduates. Anybody can still have children after school, it just depends on planning.
I want to say that the problems associated with early marriage outweigh the gains. There is also this inequality between boys and girls which emanates from harmful social and gender norms, they will say the incomes they have should be used to train their male children since the girl will leave the parents' family one day while the male child will remain.
Parents think that when girls get married on time, it will protect them from violence and insecurity, but in our society today, mature married women are also kidnapped and raped.
Others feel that younger wives are more submissive than the older ones as well as dowries paid on younger ones are less than when the woman becomes a graduate and gets more mature.
Many early marriages had caused our girls to drop out of school. In these days of civilisation, socialisation and computer age, even if a girl completes her secondary education at 18, it is still early.  An 18-year-old girl needs more awareness on marriage. Marriage is not something you jump in and out, it has to do with maturity in mind, soul and education.
Education acquired in character and in learning will guide her in managing herself when she finally settles down. With this level of education and empowerment, she can cope when the spouse is not doing enough.
I have seen a situation where a girl who got married with a school certificate requested to further her education and the husband refused and said she must give birth to children as much as he wants first. If the man  is not a graduate may be apprehensive that the woman will become his rival one day.
Most underage in marriage usually end up as full-time housewives. Being a  full-time housewife has its own implications.  A wife without empowerment that will depend on her husband for everything. When her demands are not met troubles may occur.
When a girl gets married at a tender age, the right choice may not be there. Recommendation comes through friends, relatives and well-wishers. This kind of marriage comes with persuasion and at the end of the day problems occur because she never made the choice herself. When a lady gets mature before marriage, she can handle issues that may arise. She chooses her spouse herself perhaps after courtship, in this case, will not blame anyone if problems arise.
Pregnancy and childbearing have to do maturity. A minor or an adolescent who is unable to manage herself going into marriage will definitely end up frustrated. One who behaves like a baby cannot take care of another baby. At night she may fall asleep and abandon the baby while he or she is crying.
In girl-child pregnancy, the danger of being infected with one form of disease or the other is there. Underage mothers have difficulty in labour because according to medical experts the muscles in the hip and all the mechanism that facilitate delivery may not have developed. The cervix and the uterus which connect the womb may be affected which can lead to cervical cancer. The complication to lead to the death of both mother and child.
Furthermore, early marriage can occur when a man forcefully impregnates a girl and the parents ask the man to take her for a wife, the man could decide to drop her later. When that happens the girl becomes a single parent. This is a situation parents should guide against.
To put a stop to this in our society, government should enforce laws that will protect girls from forceful marriages and rape cases. Any rape case concerning our girls should be taken serious and the perpetrator be brought to book.
I call on the Ministry of Social Welfare and other relevant agencies saddled with the responsibility of protecting the girl-child and women to review policies and programmes that will educate communities and our schools at secondary and tertiary levels on the dangers associated with girls and early marriages.
More awareness should be raised and in fact, we engage local and religious leaders, parents, informing them that empowerment of girls through education and employment is necessary.
When girls go to school, the knowledge they gain help protect them from illness, unwanted pregnancies and social vices.
Educated girls gain certain potentials, social and economic status in the society. They contribute to the health care and welfare of their immediate and extended families as well as where they from with the income got from jobs after graduation.
An empowered girl-child can cater for her family in the absence of her husband.
Remember, train a woman and you train a nation.
By: Eunice Choko-Kayode
Women And Obnoxious Practices
It is worrisome to hear that a woman or a girl is bathed with acidic contents just because she refuses to adhere to one instruction or the other from an opposite sex.
Sometimes, you see a woman with bruises on the face, with one eye swollen as if she is an animal perhaps she demanded one or two things from her spouse.
A situation where a widow will be mandated to marry a brother-in-law for her to still belong to the family where she is married and to partake in inheritance should be looked into.
Severally, there have been talks, seminars, workshops, fora, arguments, bills and laws abolishing the issue that concern women, especially violence.  But a lot has not been achieved to curtail the menace.
Violence against girls and women has been on the increase.  From time to time, it is either girls are denied access to father's property or a widow is denied inheritance to husband's properties.  Even when laws are put in place about things that will help women have their rights, some persons feel that culture and tradition do not permit.
We are aware that some women are rich and may not want to partake in the share of their late parents' property, but there are vulnerable ones who need to be empowered, through perhaps, late parents' property inheritance.
Some of the obnoxious laws were made before now without the consent of women. There was no representative to either argue for or against so as to be beneficial to women generally.  Some of the laws were so primitive that even when civilisation came, became difficult to change. Very unfortunately, it is the women that execute the laws made by men in their absence. Women are suffering it.
If government can establish laws abolishing certain practices against women and girls, it will be better for them.  For long, laws against female genital mutilation and circumcision have existed but some communities with their culture and tradition have refused to put a stop to it with reasons best known to them.
Circumcision of a full-grown girl or lady may not be the only way of attaining maturity. It is a harmful practice and the pain associated with it cannot be imagined.  The illegal operation is not performed in the hospital so the dangers inherent will be much.
For those who still practise it, the menace should be discouraged as that is not a proper way of ushering a girl into womanhood. A lot of women lose their lives due to pains experienced during the process. If it was practised in the past when civilisation was not there, it is a different case, nowadays with science and technology proving it wrong, those who still practice not should resist.
We know that government is doing a lot to save women and girls from some of the pains they go through but right steps should be taken in the right direction  and all stakeholders intensify efforts in dealing with persons who perpetuate evil against their fellow women.
One issue that comes to mind is implementation even if policies and laws are out in place by relevant agencies.  The issues have been dwelt on for decades, but it is still practised as big ceremonies in some communities.
When it comes to inheritance, a girl born into a family, married or unmarried will be denied access to father's property.
If parents are sick, the female child will pick him or her for care and offset medical bills.  If it has to do with the demise of parents, the woman and the husband will be mandated to provide a cow and perform other burial rites.
If the National Assembly make laws concerning the well-being of women, community heads, molecular leaders, women groups and associations, religious organisations, NGOs and Civil Society Organisations (CSOs)should create more awareness through the media to sensitise rural dwellers.
In this digital era, it should be forbidden that a woman loses her spouse and she is mandated to drink water used on the late husband.
A legal practitioner,  Tam Jacobs, said if one forcefully shaves a woman's hair with the intention that she is mourning her late spouse, she can sue that person for assault.
He said if the woman is forced to drink water used on her late husband's body, she can also sue for attempted murder.
According to him, several cases of girl-child inheritance have been won and documented in the law court but some cannot claim it.
"Even a widow who is handicapped may not be able to make attempts so NGOs, CSOs should be in the forefront to support them and ensure that the laws are implemented at the grassroots level where they are practised", he said.
A pharmacist, Eno Amos said any culture that does not add colour and value to life, especially as it concerns women should be abolished.
She added that implementation can be easy in the cities where awareness has been created but expressed fear that it may not be easy in the rural areas where culture is really practised.
A business woman, Agnes Ugwu, said tradition and culture were made by man and not God and wondered why people who claim to be educated still follow the tradition of ancestors who never went to school.
Ignorance also comes to play here.  If you have watched a documentary showing female genital mutilation and the gory experience the young women go through is something else.  Some of the perpetrators claim that the practice has existed for ages. Women have to learn more about issues that concern them.
A nurse, Rosy Ekeocha, said it is not about culture but about the behavior of a group of people in the community who force it on others.
According to her, let people change their behaviour and leave culture alone.  It doesn't happen in every family and if any family allows it that's their business.
She said we are in the 21st century, certain cultures and tradition need to be reviewed to ensure that they align with today's reality.
Culture is dynamic she said, but that implementation of laws relating to the vulnerable in the society calls for concern.
We should not behave the way people behaved twenty dacades ago, after all, we do not dress the way our forefathers dressed.  Time has evolved and things are getting better as it concerns women. We are getting more exposed and more enlightened about issues that concern is.  Information is moving round as the world is a global village.
Talking about culture nowadays, we wear shoes whereas our forefathers never had any.  They walked barefooted
far distances to get family necessities but things are better now as we are mobile.
That should also happen to culture and tradition.  There are certain aspects of our culture and tradition which are practised today that have expired long ago. We should get rid off them.
Sometime the bill for prohibition of obnoxious practices against women at the National Assembly was a welcome development, how far have the powers that be gone to ensure that it favours women.
It is expected that the bills abolishing obnoxious practices against women and girls in the society should have started achieving results as it concerns their wellbeing.
By: Eunice Choko-Kayode