Insecurity: Drug Barons Funding Terrorists, Bandits, Lawan Alerts
The Senate President, Dr Ahmad Lawan, yesterday, said drug barons in the country provide terrorist groups like Boko Haram as well as bandits and kidnappers with arms and ammunitions to undertake criminal activities in Nigeria.
Lawan made this known when the Chairman of the National Drug Law Enforcement Agency (NDLEA), Brigadier General Buba Marwa (rtd), paid a visit to his office, yesterday, at the National Assembly, Abuja.
He said drug traffickers have made Nigeria a major transit route for plying the illicit trade, which he said was responsible for the rise in criminality in the country.
Lawan said, "The National Assembly members are almost on a daily interaction with our constituents and we know the very debilitating impact of drug abuse in our various communities.
"You have rightly said almost every community in this country suffers from drug addiction. So, we are very mindful of what is happening.
"I believe that this agency needs restructuring. Now that you have taken over, we should go the whole haul to restructure the agency, not piece meal touches, because we need to get it right.
"My personal opinion is that NDLEA should be in the league of EFCC, ICPC, and therefore, the kind of support that those two agencies I mentioned receive, you should receive something like that, in addition to many other things that you should be supported with.
"So, the National Assembly will definitely work with you, we will partner with you, and will ensure that we do our best to give you the kind of support that will enable you properly to discharge your mandate.
"Having said this, let me say that Nigeria as a country is in one way or the other a transit route for drugs.
"Drug peddlers pass their drugs through Nigeria – cannabis, heroin and possibly even cocaine.
"We believe that this has to stop, because the proceeds of such activities fund terrorism, they fund banditry, you wonder how the bandits have RPGs and these massive arms that they have.
"Definitely, these are some acquisition provided by some barons, not the bandits themselves.
"So, we need to ensure that this transit role that Nigerians plays is addressed properly. And here we have to approach this through multi-sectoral efforts – the Customs, Immigration Service, our security agencies, and in fact, the Federal Airports Authority of Nigeria, and our seaports.
"Of course, this is not going to be easy, but we have to be steadfast and we should do whatever is possible without the limited resources we have to make you better."
Earlier in an address, NDLEA Chairman, Brig-Gen Buba Marwa, said the Ninth Senate has "displayed great interest, competence, support and effort" on the review of the NDLEA Act.
According to Marwa, the visit was intended to "call for urgent intervention from the Senate President", warning that, "Nigeria is in a state of siege today."
Marwa raised the alarm that the drug addiction scourge was largely responsible for acts of criminalities which have pervaded all parts of the country, and the outcome witnessed in the spate of insecurity lately.
Fubara Dedicates Victory To Rivers Unity …As INEC Declares Guber Election Results …PDP Wins 31 State Assembly Seats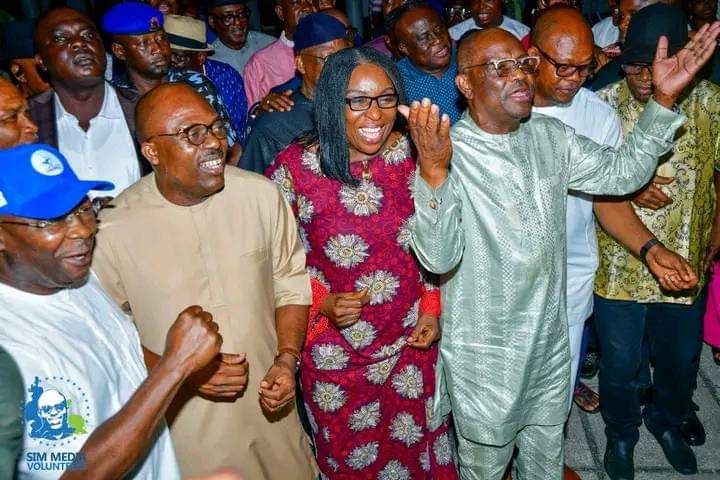 Rivers State governor-elect, Sir Siminialayi Fubara, has dedicated his victory at the March 18 governorship polls to the unity of Rivers people.
Fubara noted that the determination of the people to sustain development gave him the victory as he described the giant strides of Governor Nyesom Wike as a big shoe that he would learn to wear.
The governor-elect who reacted to his declaration as the winner of the governorship election in the state on Monday, assured Rivers people of sustaining the tempo for the betterment of the state, adding that he is prepared to work with Rivers people who believe in the new Rivers vision and with innovative ideas.
He thanked Wike for his encouragement and for finding him worthy to carry on from where he will stop, describing it as a great privilege.
He glorified God as the foundation of his accomplishments in life and further assured the party leaders and Rivers people that he would not let them down but work in same spirit that has been passed on to him by Wike.
Fubara had scored 302,614 votes to beat his closet rival, Tonye Cole of the All Progressives Congress (APC) and Magnus Abe of the Social Democratic Party (SDP) who trailed behind with 95,274 and 46,981, respectively.
In same vein, the Peoples Democratic Party swept all the State House of Assembly seats except for Ahoada West that is pending a rerun in some wards.
The State Returning Officer, Prof Akpofure Rim-Rukeh, who announced the result late Monday night at the end of the two-day collation at the Independent National Electoral Commission (INEC) Head Office in Port Harcourt, had declared Fubara as the winner of the governorship election.
The PDP candidate polled 302,614 votes to defeat his closet rival Tonye Cole of the All Progressives Congress (APC) who scored 95,274 votes while the Social Democratic Party (SDP) candidate, Senator Magnus Abe, and Labour Party (LP), Beatrice Itubo came a distant third and fourth with 46,981 and 22,224 votes, respectively.
Rim-Rukeh, who is also the Vice Chancellor of the Federal University of Petroleum Resources, Delta State, said a total of 496,852 were accredited for the March 18 governorship election out of the 3,537,190 registered voters in the state.
He explained that of the 494,604 total votes cast, 483,934 were valid while 10, 670 were rejected votes.
Fubara was anointed by the incumbent Governor Nyesom Wike who is in the last weeks of his two-term of eight years.
Fubara's Victory Reaffirms Rivers As PDP's Stronghold -Wike …We'll Sustain NEW Rivers Vision -Fubara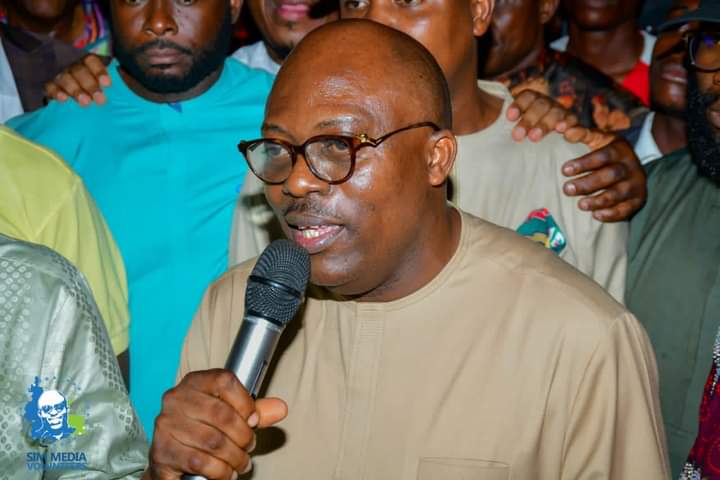 Rivers State Governor, Chief Nyesom Wike, says the State has once again reasserted itself as one of the premier strongholds of the Peoples Democratic Party (PDP) in the country following the victory of Sir Siminialayi Fubara as the governor-elect.
The governor noted that despite evil machination of the opposition, the PDP has consistently won all the governorship elections in the State since 2015.
Governor Wike stated these shortly after the Independent National Electoral Commission (INEC) announced Fubara as the winner of the 2023 governorship election on Monday night.
Fubara, who was the PDP candidate polled 302,614 votes to defeat his closest rival, Mr. Tonye Cole of the All Progressives Congress (APC), who had 95,274 votes and the Social Democratic Party (PDP) candidate, Senator Magnus Abe who came a distant third with 46,981.
Wike, who was visibly excited by Fubara's resounding victory, told PDP leaders at the Government House, Port Harcourt that the State would continue to remain pivotal to the successes of the PDP.
"Whom God has blessed, no one can curse. There is nothing anyone can do about it. God at this time has said Siminalayi Fubara will be the next governor, and we give God the glory today that, that has happened.
"We won 23 local governments, 23 over 23. It has never happened. Out of the 32 State constituencies, we have won 31, it is remaining one that they said we will go for bye-election. We are ready and we will take that one.
"So, we have said to anybody who cares, Rivers State is PDP. When you annoy us, we do another thing. When we wanted to vote for the unity of the country, we showed it. We didn't do anti-party, but we voted for unity of the country and that is what we did for one Nigeria."
Governor Wike, who dedicated the electoral victories of the PDP in the just concluded general elections to God and the people of Rivers State, commended party stalwarts for remaining steadfast in defence of the State since he assumed office in 2015.
"Let me thank all of you for the support you have given us, how you stood firm to make sure that we defend what is Rivers State. In 2015, we did it, in 2019, we did it and in 2023, we have done it again. So, it is not surprising, God has always been with us."
Governor Wike said he would remain eternally grateful to God because when he first contested for the office of the governor in 2015, his predecessor, Chibuike Amaechi, was the incumbent, and was antagonistic to his political aspiration.
The governor while mocking his predecessor for restoring to divisive and disgusting politicking during the electioneering period, said the resounding victory of the PDP has further diminished his political relevance in Rivers State.
"When we came out in 2015, we were not in government. There was a governor (Amaechi) then in 2015. He was the Director General (DG) of (Muhammadu) Buhari campaign. In 2019, he was a super Minister and was also DG of Buhari campaign. He never gave him (Buhari) 25 percent. 2015, he never gave him 25 percent."
"This is 2023, and they cannot get 25 percent vote in the State, we have also defeated him. You were a super governor, we defeated you. You were a super minister, we defeated you, now, you are a super nobody, we defeated you."
Governor Wike, has however, cautioned PDP members not to be complacent because the opposition which he likened to "enemies" are still prowling around.
In his acceptance speech, the governor-elect, Fubara, who was accompanied by his deputy, Prof. Ngozi Odu, thanked God for his electoral victory and assured that his administration would consolidate on Wike's New Rivers Vision.
"We are going to work with everybody who believes in the New Rivers Vision to continue to build better lives, good services, protection of the dignity of every Rivers man and woman, protection of the integrity of this state in all phases and to make sure that we continue to defend our party in this state.
"Our vision is simple, it is anchored on the New Rivers Vision. We are to continue, to improve and to develop more on it. I want to thank the leadership of the party and the good people of Rivers State who believed in the New Rivers vision and ensured that the vision is the right vision. On the 18th of March, 2023, they supported us, they came out in their large numbers and voted for the unity and progress of this State".
The governor-elect assured the people of Rivers State and the leadership of the PDP that his administration would not disappoint them.
"We give God all the glory and our foundation has always been God, and we believe He is going to give us the wisdom to carry this crown, its a big one. My principal will be leaving a very big shoe, I will need a lot of stockings so my leg can fit in properly.
"So, I need to start working on it. I need all of you to continue to support us, for us to achieve and maintain the standard that the governor has already laid and established for us", he said.
Wike Congratulates Makinde, Mohammed, Sanwo-Olu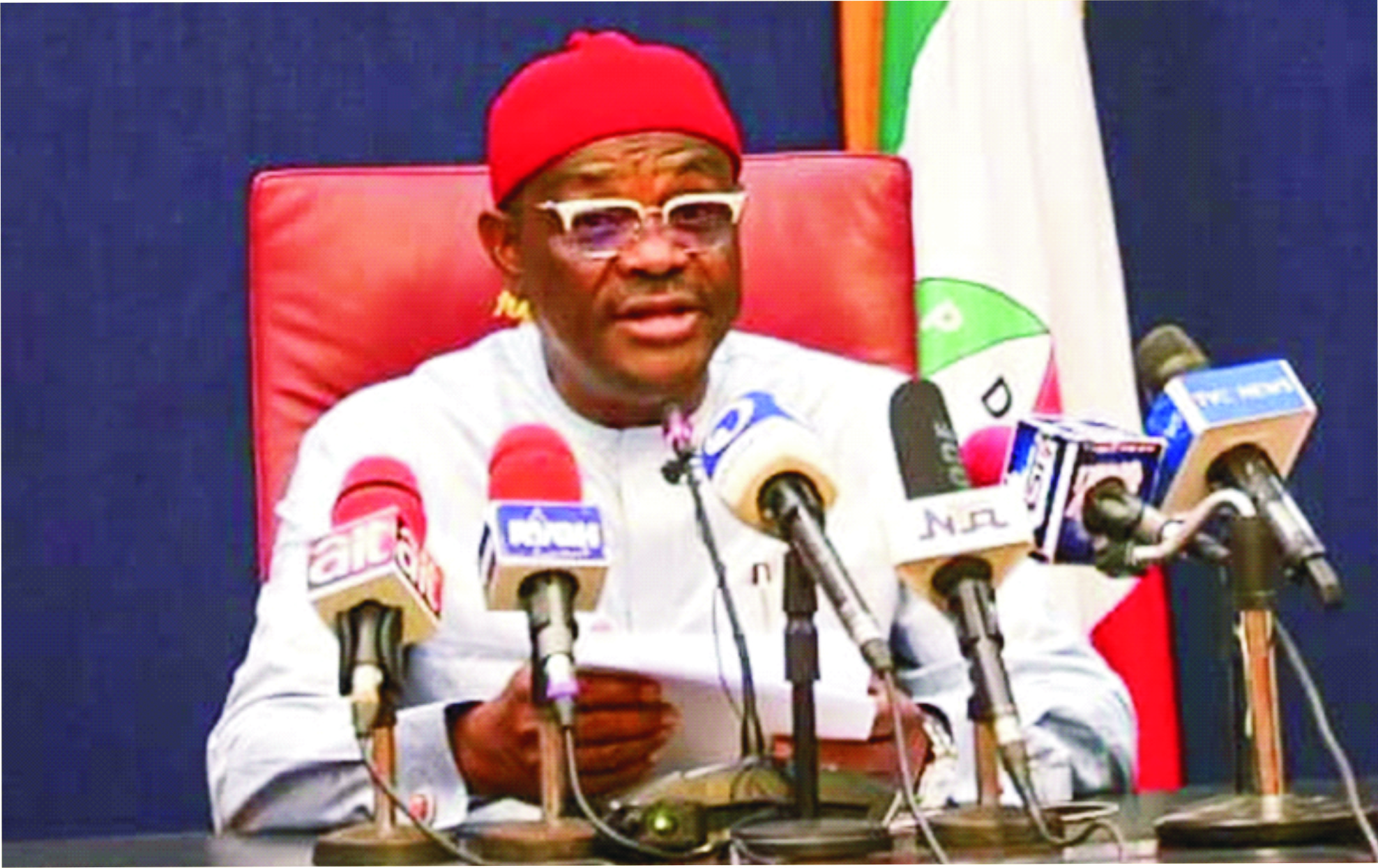 Rivers State governor, Nyesom Wike, has congratulated Governors Seyi Makinde (Oyo); Senator Bala Mohammed (Bauchi) and Babajide Sanwo-Olu (Lagos) on their re-election.
Wike said the re-election of Makinde, Mohammed and Sanwo-Olu through free, fair and credible elections in their respective States, is indeed a triumph for Nigeria's democracy.
"I am excited by the cheering news of the resounding re-election of governors Makinde, Mohammed and Sanwo-Olu. I am pleased to express to Your Excellencies the most sincere fraternal congratulations.
"I look forward to us consolidating the bonds of brotherhood and friendship between our States and peoples", he said.
Wike urged the governors to use the election for their second tenure in office to continue to create a better life, and prosperity for all their peoples.