Buhari, Osinbajo Get Covid-19 Vaccine Jabs, 'Morrow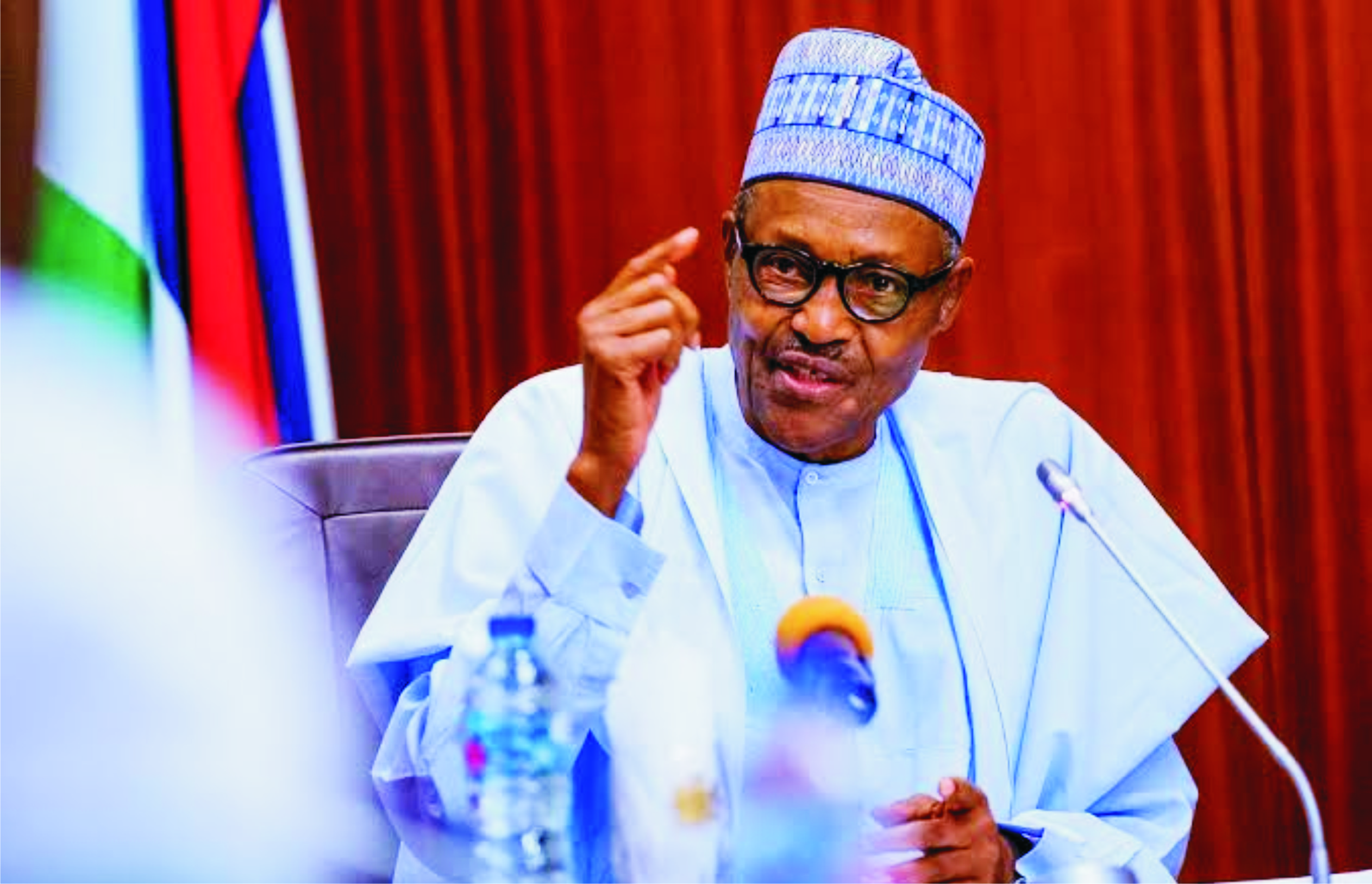 President Muhammadu Buhari and Vice-President Yemi Osinbajo will, tomorrow, receive the Covid-19 vaccine publicly.
The decision to have the President and Vice President receive the Covid-19 vaccination in the open was to correct the misgivings in some quarters over the efficacy of the vaccine.
The Executive Director of the National Primary Health Care Development Agency (NPHCDA), Faisal Shuaib, disclosed this at the second edition of the State House weekly briefing.
The second edition was focused on Nigeria's Response to the Covid-19 pandemic, in the last one year, and especially the National Vaccination Response.
Shuaib said that the President and the Vice President will receive the Oxford/AstraZeneca Covid-19 vaccine on Saturday after some frontline health workers are vaccinated, today.
He also said that Chairman of the Presidential Task Force on Covid-19 (PTF) and Secretary to the Government of the Federation (SGF), Boss Mustapha, will also receive his first dose of the vaccine on the same day.
Also speaking, the Director-General, of the Nigeria Centre for Disease Control (NCDC), Dr Chikwe Iheakwazu, said that as much as vaccines provide some very important light, the response of – testing, surveillance, protecting health workers, investing in national health security, driving risk communications, etc, has to continue.
The Director General of National Agency for Food Drugs and Administration Control (NAFDAC), Prof. Mojisola Adeyeye, also warned that falsified Covid-19 vaccines are already in the global market.
She said, "That's why NAFDAC is focusing on track-and-trace, to ensure no infiltration of substandard vaccines in supply chain. Traceability is very important; we can trace the vaccines from airport to the patient."
The Minister of Health, Dr Osagie Ehanire, warned that as a country, Nigeria has been lucky so far but, "we must not stretch our luck. We must continue with our non-pharmaceutical measures.
"We must look at vaccine as a game changer, but make no mistake that it's a replacement for everything else. It is an additional strategy. Vaccines are an addition to the existing Response, not a Replacement", he said.
Submit Name Of Apiti's Successor In Two Weeks, Wike Tells Rumueme Community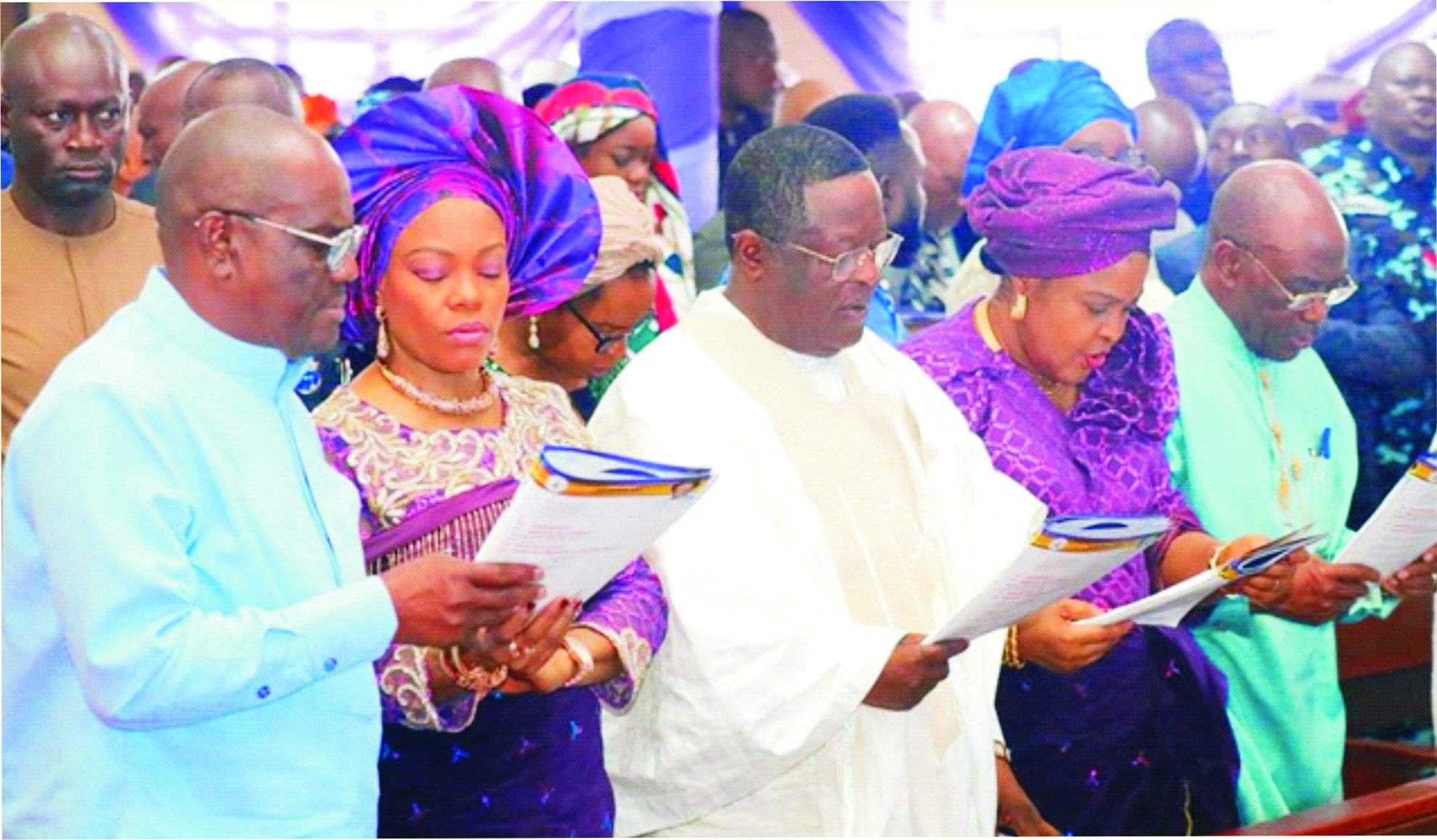 Rivers State governor, Chief Nyesom Wike, has given the Rumueme community in Obio-Akpor Local Government Area, two weeks to submit to government the name of the successor of the late Apiti of Rumueme, His Royal Majesty, Nyenwe Eli, Omunakwe Nyeche Nsirim.
The governor urged the kingmakers and those entitled to the vacant stool in Rumueme community to ensure a rancour-free selection process.
Wike gave the charge during the funeral service of the late Apiti of Rumueme, His Royal Majesty, Nyenwe Eli, Omunakwe Nyeche Nsirim at St. John's Anglican Church, Rumueme on Saturday.
He said Rumueme people should be happy that the monarch's political activism brought the community to political limelight of the State.
"He brought recognition to Rumueme kingdom. Whether you like it or not, he brought you recognition. There was a time in this local government, nobody could talk about Rumueme, even to come out as a councillor was a problem.
"I know when we decided that a Rumueme man should be chairman of local government, it was a problem. But some of us stood firm and said we can't continue this way. This man has fought, he was one of those who stood firm and fought for the creation of Obio-Akpor local government.
"That was what led to two Rumueme sons becoming chairmen of Obio-Akpor; Dr Amadi and Timothy Nsirim. He was alive when his son because chairman of the local government he fought for."
Wike, who described the late Nyenwe Eli as an ardent defender of Rumueme's interest, noted that prior his recognition by the Rivers State government as a first class traditional ruler, the community never had even a third class king.
The governor explained that the government decided to honour the Apiti of Rumueme with a state burial in recognition of his immense contributions to the socio-political development of Rivers State.
"Late Nsirim had contributed so much as far as Rivers State is concerned. Late Nsirim had contributed to the political development of this State and persons in this state, one of them is me standing before you. And so, he deserves to have a state burial", he said.
Governor Wike said the late monarch was a man of strong character and highly opinionated. And because on this, those who were unable to forge intimacy with him had often misconstrued his actions and disposition.
"Strong men are not liked easily, strong characters are not liked easily, those who are not yes members are not liked easily. Those who are highly opinionated, those who can say their mind for what is right are not easily liked, and that is the person you are seeing here."
In his sermon, the Rector St. John's Anglican Church, Venerable Gabriel S.B. Omoleye, who preached on the topic; " A time for everything and purpose" admonished the congregation to conduct their life in manners that pleased God.
Venerable Omoleye declared that anyone who is unable to fulfil God's purpose for his life, will in the end be reckoned as someone who wasted his time here on earth.
Dignitaries present at the funeral service were the governor of Ebonyi State, David Umahi; the wife of the Rivers State governor, Hon. Justice Eberechi Suzzette Nyesom-Wike, former Rivers State governor, Dr. Peter Odili and his wife, Justice Mary Odili; Rivers State governor-elect, Sir Siminalayi Fubara and his deputy, Prof. Ngozi Odu, and former Senate President, Senator John Azuta-Mbata.
The Chief Judge of Rivers State, Simeon Chibuzor Amadi; the Speaker, Rivers State House of Assembly, Rt. Hon. Ikuinyi-Owaji Ibani; National Vice Chairman of the Peoples Democratic Party (PDP) South-south, Chief Dan Orbih; Rivers State chairman of PDP, Ambassador Desmond Akawor were also among other dignitaries that attended the funeral service.
Wike Mocks Amaechi, Abe, Debunks Allegations Of INEC Chairman Working Under Him …Urges Security Agencies To Invite Amaechi For Questioning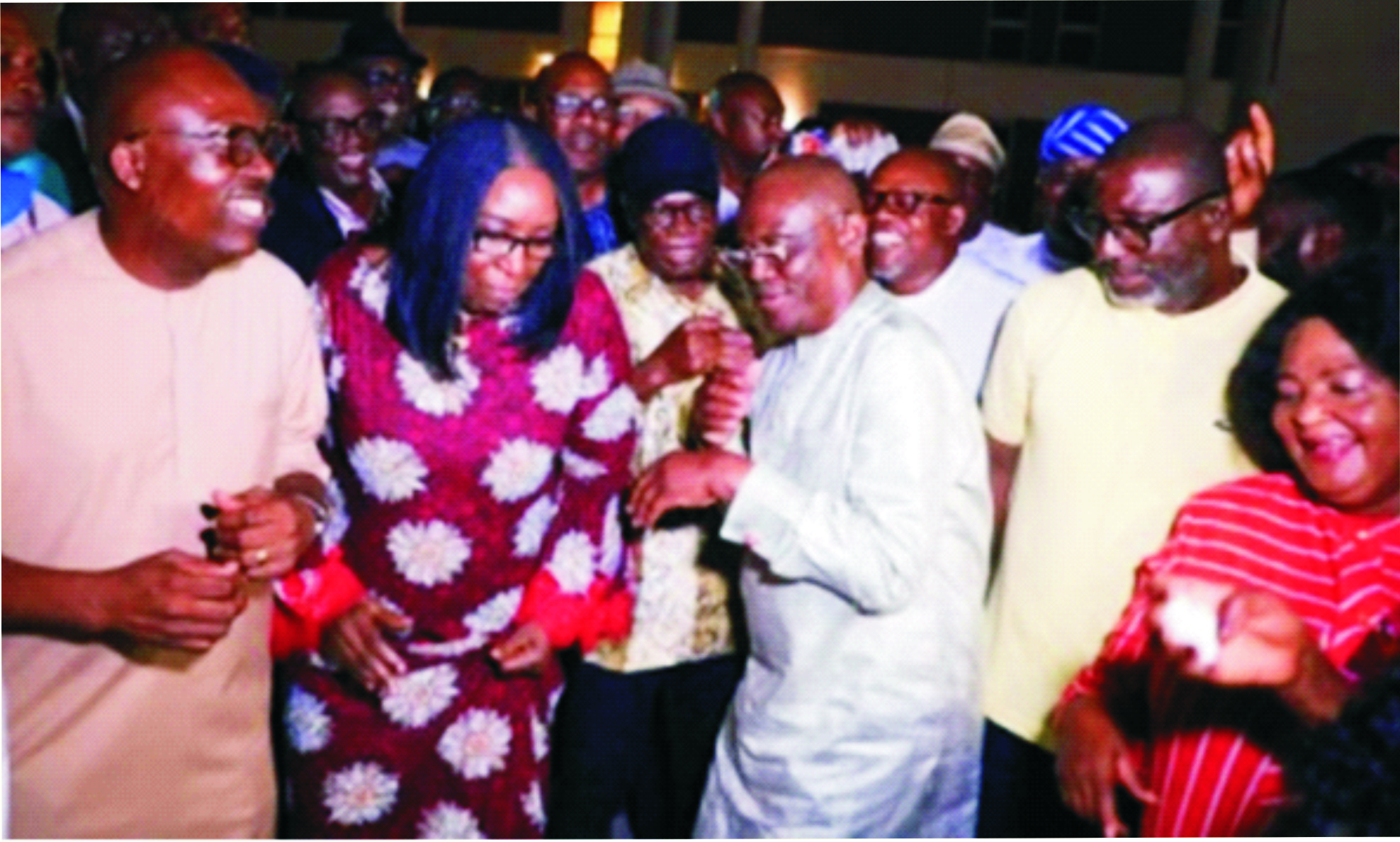 Rivers State Governor, Chief Nyesom Wike, has refuted allegation by former Minister of Transportation, Chibuike Amaechi that the Chairman of the Independent National Electoral Commission (INEC), Professor Mahmood Yakubu, once worked under him as a minister.
The governor noted that Amaechi's spurious claim that Yakubu was nominated by someone in the President-elect, Asiwaju Bola Tinubu's camp of the All Progressives Congress (APC) was tantamount to public incitement and a threat to national security.
Wike, in a state broadcast on the outcome of the March 18th, 2023, governorship/National Assembly elections in the State, yesterday, said Amaechi's outburst that the just conducted general elections by INEC was the worst in Nigeria's history, is ludicrous.
He said, "The truth was that Mahmood Yakubu never worked under me. Both of us worked in the Federal Ministry of Education. He was the Executive Secretary of the Tertiary Education Trust Fund, supervised by the Minister of Education, while I was the Minister of State for Education.
"At any rate, was Mahmood Yakubu INEC's chairman in the 2015 general elections in Rivers State when we defeated him and his political party as a sitting Governor and Director-General of Muhammadu Buhari's Presidential Campaign?
"Was it not the same Mahmood Yakubu that conducted the 2019 general election, which the APC and President Muhammadu Buhari won? Was he working for Atiku Abubakar of the PDP when, as a sitting super Minister of Transportation, he could not win 25% for President Buhari in Rivers State in the 2019 general election?"
Wike wondered why it took this long for Amaechi , who served as a minister for over seven years under President Buhari to speak out about his opposition to Mahmood Yakubu's reappointment.
He observed that in his frustration, Amaechi had publicly denounced and claimed to know so much bad things about the Federal Government that he served for seven year, but, regrettably, lacked the courage to tell Nigerians what he claimed to know about Buhari's government, which he alleged had totally failed.
"In saner climes, law enforcement agencies should have invited such a devious and malignant character for hate speech, public incitement and threat to national security, public safety and order. By his mischievous statements, Rotimi Amaechi attempted to attribute, locate and blame his infamous political failures and frustrations in Rivers State on the INEC's chairman.
"In the 2015 general elections, we defeated him as a sitting Governor and Director-General of the Buhari campaign in Rivers State. In the 2019 general elections, we beat him as President Buhari's super Minister and Director-General of the APC Presidential Campaign.
"He could not even influence 25% of the votes for his party, even after using the Army to cause mayhem and attempt to rig the election. In 2023, we defeated him as an ordinary person. This shows that Rotimi Amaechi cannot win any electoral contest with us in Rivers State", the governor said.
Wike stressed that the outcome of the 2023 general elections in Rivers State has again exposed Amaechi, the APC governorship candidate, Tonye Cole and his Social Democratic Party counterpart, Senator Magnus Abe, as political paperweights and rejects.
"The APC gubernatorial candidate, Tonye Cole, lost in his Ward and Local Government Area. He lost in almost all electoral units, wards and Local Government Areas of the State. Tonye Cole never ran any effective political campaigns. His party was fractured beyond redemption. He was literarily waiting for his godfather and business partner, Rt. Hon. Rotimi Amaechi to magically make him governor.
"Rotimi Amaechi also lost to the PDP in his community, Ubima, his Ward and the Local Government Area. Both forgot that Rivers people knew them as an evil partnership that diverted the State's $50,000,000.00 and declined overwhelmingly to vote for them", Wike alleged.
The governor further said that the electoral fate of the SDP candidate, Senator Abe, who lost woefully in 15 out of 17 wards in his native Gokana Local Government Area, was also not better.
"Magnus's vaunting ambition was to have a chance to be named on the ballot as a gubernatorial candidate of any party, having twice been denied the APC by his former friend, political leader and associate, Rotimi Amaechi. He achieved this limited and useless ambition when he hurriedly decamped from the APC to the SDP."
Wike challenged Abe to explain to the world his relationship with the INEC Director of Security, Lebara Nduh, who allegedly availed him and his supporters with fake INEC security tags.
The governor thanked Rivers people for voting Fubara as the next governor, adding that the results already announced by the INEC show that the PDP won 31 of the 32 State House of Assembly constituencies.
He, however, extended olive branch to the opposition to join in moving the State forward.
According to him, he has received assurance from the governor-elect of his willingness to work with the opposition to advance the interests of the State.
The governor also appreciated the security agencies' professionalism throughout the elections and promised that the State Government would defray the medical expenses of any security personnel injured during the elections.
Wike congratulated all PDP governors-elects nationwide for their electoral victories.
He said now that the elections are over, PDP members desperately need to close ranks and work together to reclaim, rebuild, and reposition the party based on equity, fairness and justice to serve and advance the country's unity, security and progress.
Petrol Price Increased By 54.76% Per Litre, NBS Confirms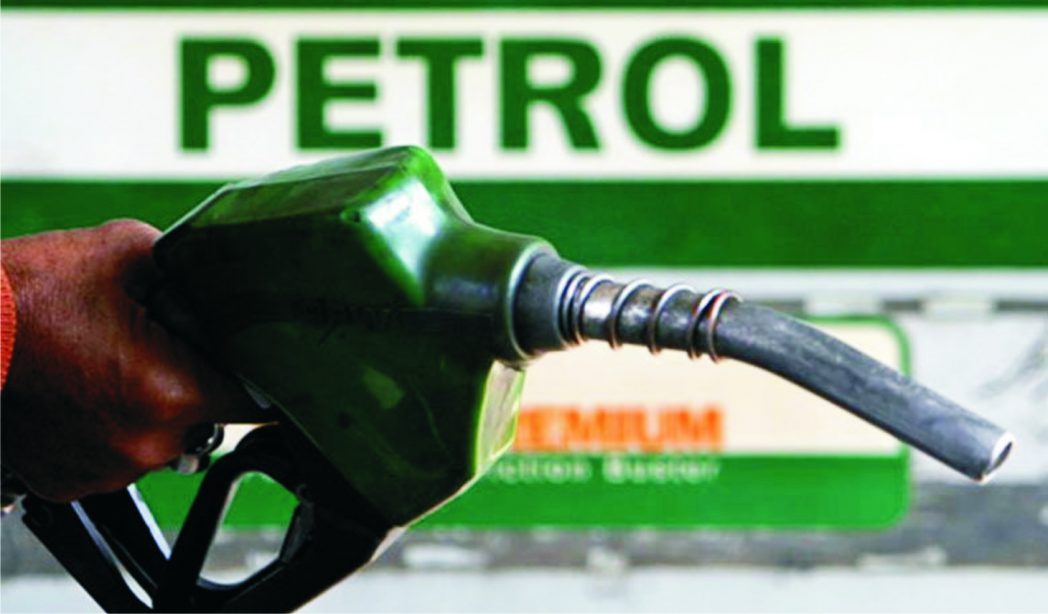 The National Bureau of Statistics (NBS), has said that the average retail price of a litre of Petrol increased from N170.42 in February 2022 to N263.76 in February 2023.
It made the declaration in its Petrol Price Watch for February 2023 released in Abuja, yesterday.
It stated that the February 2023 price of N263.76 represented a 54.76 per cent increase over the price of N170.42 recorded in February 2022.
"Comparing the average price value with the previous month of January 2023, the average retail price increased by 24.58 per cent from N257.12.
"On states profiles analysis, Jigawa paid the highest average retail price of N329.17 per litre, followed by Rivers and Ebonyi at N323.33 and N317.14, respectively.
"Conversely, Niger paid the lowest average retail prices of N198.50 per litre, followed by Plateau at N198.71 and Abuja at N200,'' it stated.
Analysis by zone showed that the South-East recorded the highest average retail price in February 2023 at N306.86 per litre, while the North Central recorded the lowest at N215.01 per litre.
The NBS also stated in its Diesel Price Watch Report for February 2023 that the average retail price was N836.91 per litre.
It explained that the February 2023 price of N836.91 per litre amounted to a 168.26 per cent increase over the N311.98 per litre paid in February 2022.
"On a month-on-month basis, the price increased by 0.98 per cent from the N828.82 per litre recorded in January 2023,'' it added.
On states profiles analysis, the report said the highest average price of diesel in February 2023 was recorded in Bauchi at N904.33 per litre, followed by Abuja at N885 per litre and Adamawa at N873.33 per litre.
On the other hand, the lowest price was recorded in Bayelsa at N767.14 per litre, followed by Katsina State at N778.75 per litre and Edo at N789.43 per litre.
In addition, the analysis by zone showed that the North Central had the highest price at N850.65 per litre, while the South-South recorded the lowest price at N814.63 per litre.