Lotto Nigeria – all you have to know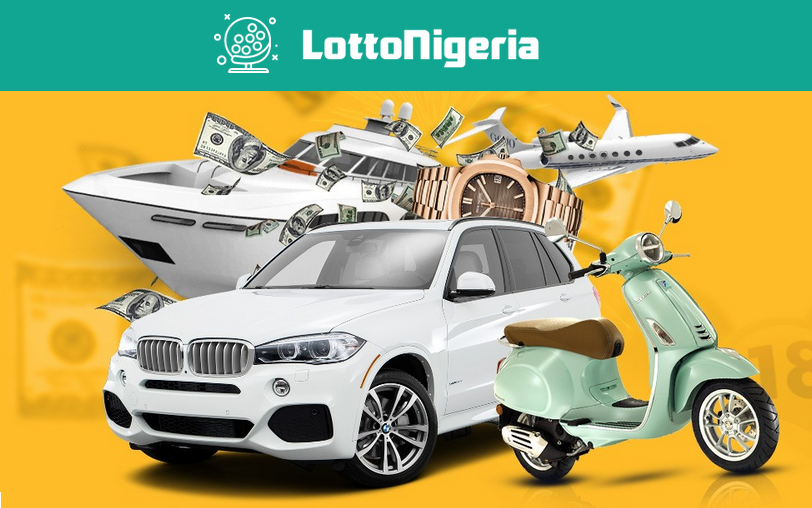 Lotteries are one of the easiest ways to test an individual's luck. They may also be described as one of the easy ways to earn some good money with a small little investment and trust in fate and chance. Winning a lottery is always a dream come true for any person. Lotto Nigeria is one of the famous licensed brands which is organizing lotteries for the Nigerian folks and encourages all kinds of individuals to try their luck and be a contestant of the lottery games. It is running under the management of an organization known as the Fortune Games Limited Company.
Lotto Nigeria is one of the most known lotteries in Nigeria, and each passing day it is increasing its fan following and have multiple participants who are loyal to them. In the upcoming future, Lotto Nigeria has planned to sell traditional paper lottery tickets in the largest cities of Nigeria. Now you can play online.
The brand Lotto Nigeria hosts two types of lotteries. Every information about their actions and declaration of events are provided on their website. The two lotteries hosted by Lotto Nigeria are:
GG World Million
GG World Keno
If you want to try your luck – just click here and play lotto online at lottonigeria.com.
Learn to play Lotto Nigeria
Each game has clear rules. Both the lotteries have different rules that are specified as follows: –
GG World Million
The essential feature of online lottery games is that it can be accessed whenever anyone wants to play through any device on the official website. GG World Million is such kind of lottery game which is accessible from everywhere in the world and also straightforward to understand and play. The guidelines to play may be as follows:
The game starts with each contestant selecting five digits from a range of 1 to 50.
The game moves to the next phase, asks the contestants to choose more two digits in the range of 1 to 12.
Some contestants who are playing continuously and know the mechanics of the game may feel lazy to choose the digits by themselves, for such occasions a quick tool is provided to every contestant that when selected picks all the numbers by itself.
Apart from such rules, there are some rules and limits to the total winnable prize money discussed as follows:
The basic jackpot of this lottery is about NGN 383,500,000 (USD 1 000 000). By any chance, each contestant does not match with the correct selection of digits, the amount of the reward is forwarded to the next phase of the game, this happens continuously until any specific individual wins by matching his digits. As you can see – you can win much more than in popular Baba Ijebu Pay Me My Dough lottery.
The GG World Million is very straightforward to understand, and anyone who wants to have a test on their luck is obliged to try. One view of the rules section on their main website is enough to understand the game rules.
GG World Keno
GG World Keno is much like the GG World Million game because both of them deal with digits. Some rules to be maintained and followed are as follows:
The game starts with each contestant selecting a maximum number of 10 digits from a field of 1 to 70.
Contestants can use the quick select tool available to each of them if they don't have the wish to choose the numbers by themselves. This tool, if clicked, selects all the numbers for the contestant by itself.
A draw of the lottery takes place after every 4 minutes continuously.
The maximum amount of number draws in one game is 20, and a contestant wins when the digits drawn are similar to the digits selected by the contestant.
The details regarding the winnable prize money are as follows:
The participant is required to choose a maximum of 10 number within the given range of 1 to 70
A tool is available for the user, which can be utilized to generate random numbers instead of having to choose them manually.
There is a gap of 4 minutes before each lottery is drawn.
The player is declared the winner when each of his selected numbers matches with the 20 drawn numbers.
Limits and rules regarding the total winnable money:
There is no limit to the selection of lines, and the user is free to select as many lines satisfying his preference. Each bar is associated with a small draw amount, the minimum stake being NGN 100 for each line the user takes. In simple terms, the value of selected lines is directly proportional to the rate of winning of the respected user. There is a prize multiplier that can be adjusted by the user going up as high as 10x.
Why is it worth playing?
The world is changing, and with it, its rules too. There is a high probability that you will face rumours about it being potentially low in standards but what is not mentioned to you is the chance of scooping up enormous life-changing cash values. Their proceeds are also donated to public sections including parks, educational development, and funds for veterans and seniors. Surveys support the fact that lotteries promote little or no individuals should start understanding what's right for them and not relying on other's personal opinions defying their choices. Lotto Nigeria is a lottery which should be tried by every interested individual as it requires low values of stake and provides considerably higher rewards. If the person is willing to take a risk and challenge his luck for better prizes, no obstacle should stand in his path. If you want it, go for it, there is no point in wasting any more time wondering about it.
From Novice to Pro: Building a Profitable Sports Betting Strategy in Nigeria
Navigating through the electrifying landscape of sports betting in Nigeria, the echo of football fandom reverberates powerfully, orchestrating the predominant betting activities. But amidst this prevailing melody, there exists a harmonious blend of alternative betting avenues, each weaving their own unique rhythms and potential windfalls. As enthusiasts engage in this multifaceted world, having a reliable and seamless transactional experience becomes pivotal. Enter the BetKing merchant code, a keyword synonymous with streamlined, user-friendly interactions on one of Nigeria's foremost betting platforms. But while facilitating smooth transactions is integral, harnessing the vibrant opportunities available in diverse betting arenas stands as an indispensable counterpart.So, let's embark on this enlightening journey, expanding horizons and unraveling strategies to navigate through the enticing, yet complex, tapestry of alternative betting options in Nigeria.
Betting Beyond Football: Exploring New Horizons in Sports Betting
With its pulsating energy and zealous fan following, football undoubtedly reigns supreme in the betting arenas across Nigeria. However, there's a world beyond, waiting to be explored, where other sports and events unfold, each presenting distinctive betting landscapes. Every sport embeds unique opportunities and strategies for bettors, from the rapid dribbles in basketball courts to the striking force of a tennis racket and the swift turns of formula racing cars. Cricket, rugby, and basketball have their tournaments, players, and strategies, providing varied betting avenues. A proficient bettor learns to navigate these different sports, unearthing new opportunities, understanding various rules, and building diversified betting portfolios. The skills lie in understanding the nuances of other sports, discerning the potential impactful factors, and molding betting strategies accordingly, ensuring that the bettor can thrive beyond the borders of the football field.
Virtual and Casino Betting: Navigating Through the Digital Betting Sphere
In parallel to real-world sports betting, the digital realm unfurls a new dimension of betting experiences with Virtual and Casino betting. Virtual betting encapsulates computer-simulated sports events, ranging from virtual football leagues to virtual horse racing, where algorithms decide the outcome, and bettors place wagers on these predicted results. The allure of virtual betting lies in its continual availability, devoid of real-world seasonality, providing non-stop action for bettors. On the other hand, Casino betting ushers bettors into a world where traditional casino games like Poker, Roulette, and Blackjack become platforms for placing bets, testing both luck and strategy in a different gaming environment. Online casinos also present live dealer games, providing an immersive casino experience right at the fingertips of bettors. Navigating through virtual and casino betting demands an understanding of the underlying algorithms and strategies, alongside maintaining an astute sense of responsibility given the rapid pace and continuous availability of betting opportunities. Thus, diversifying into these domains opens up new vistas, embedding additional layers to the thrilling journey of sports betting.
Advanced Betting Strategies – Navigating with Expertise in the Betting Arena
The transition from a casual bettor to an astute, strategic one entails adopting and mastering advanced betting strategies devised with a meticulous understanding of the betting ecosystem. While the basic system provides a foundation, advancing in the betting world requires a deeper dive into more intricate and detail-oriented practices. This section will explore the nuances of such advanced strategies that can pave the way for more informed and potentially profitable betting experiences.
Utilizing Betting Tools and Software
In an age of technological advancement, betting tools and software have become indispensable assets for seasoned bettors. These tools, which range from odds comparison sites to automated betting bots, offer vital assistance in data analysis, strategy formulation, and decision-making. Utilizing software that tracks and analyzes historical data can unveil patterns and trends that are otherwise invisible to the naked eye. Moreover, employing tools that offer real-time updates on odds across various platforms ensures that bettors can seize the most lucrative opportunities.
Mastering Live/In-Play Betting
Live or in-play betting refers to placing bets while the event is ongoing. This form of betting demands quick thinking, real-time analysis, and a deep understanding of the sport. Strategies for live betting involve analyzing the game's momentum, understanding team dynamics, and being adept at predicting potential game-changing moments. Making rapid, well-informed decisions when a key player is substituted, or an unexpected incident occurs is pivotal in live betting. Understanding the fluctuations in odds during live events and leveraging them to optimize betting outcomes is crucial.
Employing Hedging Strategies
Hedging involves placing bets on different outcomes to mitigate losses or ensure profits. This strategy is often deployed in accumulator bet scenarios or with high stakes. While it might seem counterintuitive to bet against oneself, mastering the art of hedging can safeguard a bettor's bankroll, providing a safety net against unforeseen upsets in the betting journey. Knowing when and how to hedge requires a deep understanding of odds and potential outcomes. It can be a strategic move to stabilize and safeguard the betting endeavor when executed judiciously.
Navigating Through Specialty and Prop Bets
Specialty or proposition bets (prop bets) refer to wagers placed on specific events or occurrences within a game, which may not directly influence the outcome. This could involve betting on the first team to score, the number of yellow cards in a match, or a player to achieve a goal. Developing prop bets requires a nuanced understanding of the game, players, and scenarios. Developing strategies for such bets means immersing oneself in detailed research, understanding player stats, team dynamics, and historical trends, thus formulating informed bets rooted in concrete data.
Building and Managing a Betting Bankroll
Effective bankroll management is the linchpin of sustained betting success. It's not merely about the bets themselves but managing funds to sustain a bettor through wins and losses. Employing strategies like the staking plan, where bets are placed based on a fixed percentage of the bankroll, ensures that the betting journey is not prematurely halted due to mismanaged funds. Seasoned bettors often have stringent bankroll management strategies, ensuring they bet within their means and safeguard their finances against potential losses.
Closing Note
Embarking on advanced strategies requires an amalgamation of knowledge, analytical prowess, and emotional control. The leap from fundamental betting to employing a progressive system is marked by a perpetual learning curve, where continuous analysis, learning from experiences, and adapting strategies play a pivotal role. Always remember that responsible betting should be the undercurrent of all strategies, ensuring that the thrill of betting does not overshadow the importance of ethical and financial prudence.
Top 3 Best Football Players in Nigeria
Nigeria has produced so many great players over the decades, but who is the standout footballer to ever come out of a football-crazed nation?
In this article, we take a look at the top 10 players in Nigerian football's storied history.
Today, betting is becoming more and more popular. One of the most important criteria when choosing a bookmaker is the convenience of using a mobile application. Betking App has the same options as those on the main website. Users may sign up for the service, wager on any game mode, manage their accounts, contact customer support, and more through the platform.
Steven Keshi
Steven Keshi is one of only two people to win the African Cup of Nations as a player and manager, the other being the Egyptian Mahmoud El-Gohari who won the tournament in 1994 as captain and in 2013 as manager of the Eagles.
Big Boss, as he was affectionately known, also captained Nigeria to its first US World Championship in 1994. He made 64 appearances for the Eagles, scoring 9 goals.
At club level, Keshi played for a number of Nigerian clubs, his longest tenure at the New Nigerian Bank and also spent a lot of time in Belgium, especially at Anderlecht, which he represented between 1987 and 1991.
In addition to leading Nigeria to an AFCON triumph in 2013, Keshi had other great managerial feats, the most notable being the selection of lowly Togo for their first World Cup in Germany in 2006.
Jay Jay Okocha
With magical legs and unrivaled creativity, Austin JJ Okocha is probably the most naturally gifted footballer to ever play for Nigeria.
Okocha didn't win as many titles and awards as his talents deserved, but he won the Nations Cup with the Eagles in 1994 and was part of the team that won the gold medal in Atlanta in 1996.
He came close on many other occasions as well, finishing second with the Eagles at the 2000 AFCON and then winning three consecutive AFCON Bronze medals in 2002, 2004 and 2006.
Okocha also did not have much luck with individual awards, as he never claimed the prestigious African Footballer of the Year award.
He played for Frankfurt in Germany in particular and for French team Paris Saint-Germain, joining the Parisians for an African record transfer fee after the 1998 World Cup, but it is for the unfashionable English team Bolton Wanderers that he may have had the greatest impact in Europe. .
With Okocha pulling the strings in the middle, Bolton became an established Premier League team and even reached the EFL Cup Final, which they lost to Middlesbrough.
Okocha may not have won as much as some of his contemporaries, but he will always be one of the most talented players to ever play this beautiful game.
Nwankwo Kanu
Nwankwo Kanu is one of the most decorated players in Nigerian history.
The lanky forward had already captained the Nigerian national team and won worldwide glory at the 1993 Under-1993 World Youth Championship in Japan at 17, but he rose to new heights in 1996 when he inspired a dream team to win a football event at the 1996 Olympics in Atlanta.
Despite all his success at the junior level, Kanu, surprisingly, never claimed titles at the senior international level. The closest he came to this was a heartbreaking final with a runner-up finish at the 2000 African Cup of Nations co-hosted by Nigeria and Ghana.
He scored 12 goals in 86 matches for Nigeria.
What he lacked in trophies with the Super Eagles, he more than made up for at club level.
Kanu is one of the few Nigerians to have won a UEFA Champions League winner's medal. He helped Ajax win the title in 1995 and also won the UEFA Cup in 1998 during his brief stint with Inter Milan.
Kanu earned trophies at Arsenal, winning two league titles and three FA Cups with the Gunners, and in 2008 he added another cup triumph with Portsmouth. famously scoring the winning goal in the final.
For all these feats, he was named African Footballer of the Year in 1996 and 1999.
Nigeria's path to democracy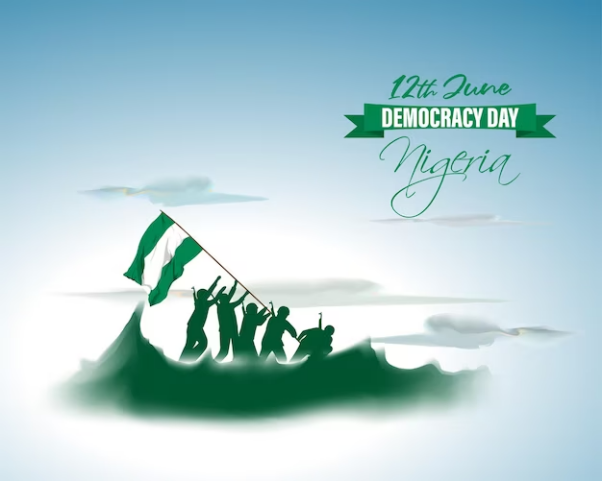 Description: Constitutional reforms, the role of civil society and the fight against corruption play an important role in the development of democratic principles in Nigeria. This article stresses the importance of every citizen's participation and continued efforts to achieve stability and prosperity in the country
The history of democratic evolution
The history of democracy is a story of the rapid development and evolution of political systems in different parts of the world. The road to freedom and equality is long and arduous, and one of the countries that has travelled it is Nigeria.
Democracy, which embodies the idea of the right to self-government, had its roots in Ancient Greece. It was a revolutionary concept in which power lay in the hands of the people, not usurpers. Over time, the idea of democracy spread around the world, influencing many countries and cultures.
Nigeria's history is linked to the colonial era, when European powers exercised control over its territory. In the mid-twentieth century, the country gained independence and a period of political instability began, including authoritarianism and military coups. The Nigerian people, however, were not resigned to this state of affairs. They aspired to freedom, justice, and democracy. In 1999, the country returned to civilian rule and democratic institutions gradually began to consolidate. After a long period of military junta, the country was able to establish a democratic system of government. Elections held in the same year led to the election of Olusegun Obasanjo as president, opening a new chapter in Nigeria's political history.
An important point in the history of Nigerian democracy was the constitutional reforms, which established the framework and principles of democratic government. Nigeria made significant amendments to its constitution to ensure more equal rights and freedoms for citizens. This includes guarantees of freedom of speech, assembly and association, and the independence of the judiciary. Such constitutional reforms were necessary to strengthen democratic principles and protect the rights of citizens.
Finally, Nigeria moved from a one-party system to a multi-party system, which facilitated a diversity of political views and competition. This gave citizens the freedom to express their political preferences and choose representatives who would champion their interests.
Betting and gambling in democratic Nigeria
Nigeria is currently one of the most active gambling and sports betting markets in Africa. This sector of the gambling industry is significant to the country's economy and provides jobs for many citizens.
Nigeria's democratic regime recognises citizens' right to freedom of choice and provides a number of legislative frameworks for the regulation of gambling and sports betting. The National Lottery and Regulatory Commission regulates and supervises the industry to ensure honesty, transparency, and protection of players' interests. So it's fine to go to the site surebet247.com and have your own portion of the gambling enjoyment.
As part of Nigeria's democratic regime, the government, and regulators seek to balance stimulating economic growth with ensuring social responsibility in the gaming industry. They seek to prevent the negative effects of gambling, such as gambling addiction problems and financial hardship, by providing regulation and supervision, as well as awareness campaigns and educational programmes.
Overall, Nigeria's democratic regime seeks to create a level playing field and a balanced approach to the regulation of gambling and sports betting in order to promote the industry and protect the interests of citizens.
Role of civil society
Civil society plays an important role in the development of democracy in Nigeria. It is a collection of independent organisations, community groups, activists, and journalists who operate outside the state apparatus and political parties. Increased and strengthened civic expression contributes to a more inclusive, responsive and participatory democratic process.
In Nigeria, civil society holds a key role in the following aspects of democratic development:
Promoting human and civil rights advocacy.

Civic organisations and activists in Nigeria actively fight for the protection of human rights, including freedom of expression, freedom of assembly and association, and equality and justice.
Election observation and civic participation.

Civil society in Nigeria plays an essential role in election observation, ensuring fairness, transparency, and freedom.
Environmental protection and sustainable development.

Citizens' associations in Nigeria are active in protecting the environment and promoting sustainable development. They fight against environmental destruction, air and water pollution, and violations of indigenous peoples' rights. Civil society promotes environmental awareness and citizen involvement in sustainable practices.
Policy analysis and public debate. Activists examine the impact of policy reforms and propose alternative solutions. Journalists and civil society researchers address corruption, inequality, economic development and other issues, promoting public awareness and inclusion in decision-making.