RSG Approves Antenatal Payment For HIV Positive Women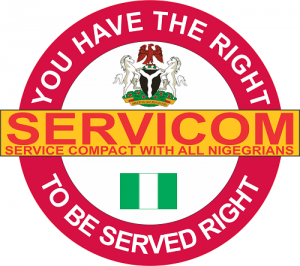 As part of efforts to alleviate the economic and financial burden of Women Living with HIV/AIDS, the Rivers State Government (RSG) has approved the payment of Antenatal fees for HIV positive women.
Making this known recently, the State Commissioner for Health, Professor Princewill Chike, said it is part of an on-going programme in the State.
According to the Commissioner, the Government's gesture is in line with a recent user-fee waiver for People Living With HIV/AIDS (PLWHIV), who are currently accessing treatment services in all facilities.
He noted that following the development, there is significant improvement in linkage and retention in HIV/AIDs  activities in all Local Government Areas (LGAs) of the state.
''There is no doubt that we have made significant  improvement in linkage and retention as a result of user- free waiver for PLWHIV, who are accessing treatment services in all health care facilities in the State", he said.
Professor Chike continued that "the State Government is committed to improving the health care service delivery to the point of it being resilient and sustainable through global partnerships".
Noting some of the steps taken by the State Government to better the healthcare delivery system in the State, the Commissioner stated  that the government has also "repositioned health care centres, upgraded the secondary healthcare facilities, and standardized care in the State-owned Teaching Hospital to meet international best practices.
By: Sogbeba Dokubo
Who Formulates New Drug Treatment For Children
The World Health Organisation(WHO) has disclosed plans for new child care  formulations.
The new programme if approved will drive innovations for better paediatric medicines.
The world health apex body since 2015 has reported decline in infant and child mortality but observed that there is a lack of research into new life-saving tools targeted at children.
This  it said is partly due to the complexity of conducting studies including the youngest age groups.
"Children cannot swallow tablets or capsules, often cannot bear the taste of liquid medicines and metabolise drugs differently as they develop and grow."
New drugs formulations is aimed at making  medicines palatable, scored, crushable, dispersible (i.e. disintegrates quickly in water), chewable, sprinkled on food orr mixed with breast milk.
Stressing the need to  improve the lives of infants and children , WHO stated that most drugs are not quality assured, especiallyin low income countries.
Once this is acheived it noted that it will help drive Sustainable Development Goals (SDG), particularly SDG 3, for good health and wellbeing, and the related target to achieve Universal Health Coverage (UHC) by 2030.
Already, GAP-f network partners are working together to remove barriers to developing and delivering appropriate, quality, affordable and accessible medicines for children.
Getting Trimmed Naturally
There are a lot of misconceptions about weight gain.
The first is that weight gain comes from extra calories we do consume that we do not expend. Experts say we eat too much and exercise little. So if one gets fatter, then, surely he or she must be eating too much.
The other misconception is that once we cut our food, then, we will naturally become trimmed. All these are hinged on the diet theory, which only works for some time.
Over the past 40 years, studies have shown that you can not get clinically significant effect from cutting down on your calories. Even though experts are saying that sloth is responsible for weight gains- they overlook one basic truth that dieting only works for a short period.
The new study that seems to break those myths about body fat is now revealing some stunning facts. The kind of food we eat makes us fat. Two scientists at University of Pennsylvania, Mitchell Lazar and Cardiologist Allan Sniderman at McGill University, all in the United States have shown that food that we eat often makes us pack in flesh. These include bread, plain baked potatoes, and plain pasta, rice, sweet corn. They confirmed that fatty foods are not the enemy but easily digested carbohydrates, while steak, burgers, cheese or sour cream help us lose weight and keep our heart healthy.
This sounds ironical, but it has been discovered that those who do diet and avoid those foods end up getting hungry. What happens is that when you conserve energy or burn less energy, you are bound to add more flesh. Many public health authorities want us to practise energy balance, which is a new way to say that you should not take more calories than one expends.
No matter how one counts what he or she eats, it is impossible to determine calories and know when we are over board. No matter how good you are at counting calories, you can't do it. So its couple of sips of soft drinks and few bites of humburger that can make you add weight. That means it at the point when we eat extra than the body want that the body store excess as fat.
The myth of exercising to reduce weight is really making waves. Exercise is helpful but it is not the main ingredient for fat burning. The funny truth is that the two things we tell people to do in order to lose weight-eat less and exercise more- are the exact two things that make one more hungry. Thus, there is need for balance. If one must exercise, then it should be done moderately so as to allow the body to recover the strenght.
The reality is that insulin is the primary hormone that makes one to add weight, especially one eats food that spikes insulin like bread, biscuits, sweets, soft drinks. It is refined carbohydrates that raise insulin levels in the body. Explained in simple terms, your fat tissue is more like your wallet, and your meals are like going to the ATM. You know how you use the ATM: You put the cash in your wallet and gradually spend it, and when you get too low on cash, you go back to the ATM. It is the insulin that locks the money in your wallet, so you keep going to the ATM, and your fat cells are getting fatter and fatter. More often, you become hungry and you eat again because the insulin can not get at the fatty acids leading to weight gain.
Low carb diet is key if you are to get trimmed. In Africa where stables are more of carbohydrate it is best to choose those with fibre. It is difficult to follow the Atkins diet like eating skinless chicken and green salad, melted mozzarella cheese and all those western diet.
An example of a workable diet is to include eggs more often and cut down on processed foods, especially processed carbohydrate. Complex carbohydrate, and vegetables have more fibre and make you get filled quickly. Instead of Irish potato, go for sweet potatoes, oats that have more fibre. I advise people to eat garri than processed plantain and wheat meals. By the way, processed wheat can worsen the body ails.
By: Kevin Nengia
RSG Plans Special Scheme For Diabetic Patients
Rivers State Government has disclosed its readiness to provide medical interventions for diabetic patients across health facilities in the state.
Also,health workers of different cadres in the state have been trained in the management of diabetes and its complications says Commissioner for Health, Dr. Ada obi Or eh while marking this year's World Diabetes Day.
She disclosed that , "data from a tertiary hospital in Rivers State shows that an average of 50 patients from outpatient clinics are diagnosed with diabetes monthly. "
Harping on this year's theme," Access to Diabetes Care'', the commissioner explained that  the theme seeks to promote the importance of knowing one's risk of type 2 diabetes which  helps delay or prevent the disease and highlight the importance of having access to the right information and care to ensure timely treatment and management.
She, therefore implored the citizenry to avail themselves of the opportunity of regular screening and proper management of diabetes in the health facilities.
She said,"I also want to use this opportunity to call on development partners, and organisations to join efforts to fight diabetes in Rivers State.
Diabetes is a chronic disease which occurs when there is the absence of insulin, ineffective utilisation of insulin by the body or low insulin thereby resulting patients raised blood sugar.
The ailment is a major cause of blindness, kidney failure, heart attacks, stroke, lower limb amputation and other complications.
While type 1 diabetes is a genetic condition, the onset of type 2 diabetes can be prevented by a healthy diet, regular exercise, maintaining a normal body weight and avoiding tobacco use.