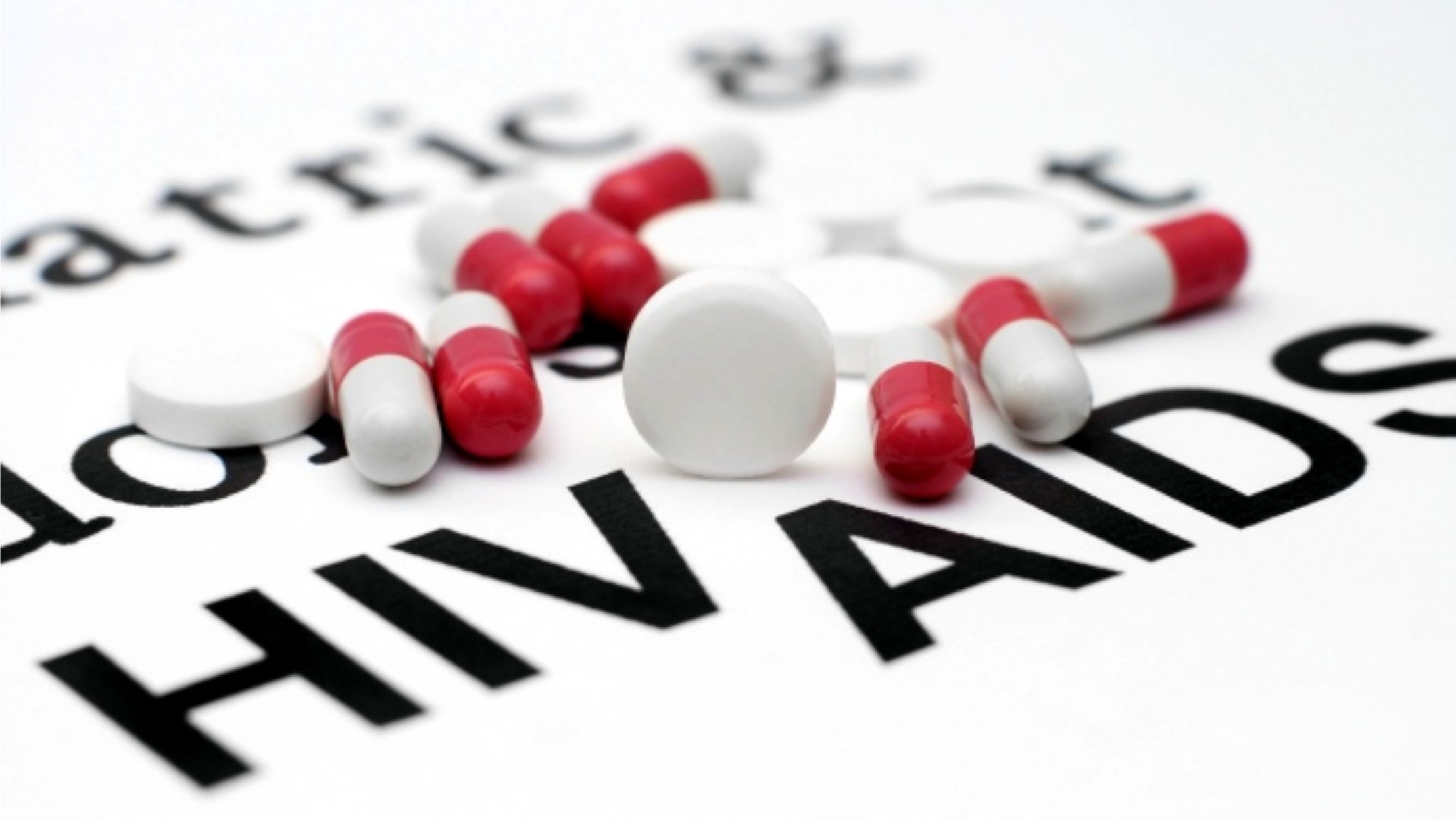 Tomorrow, December 1, 2020, the world will commemorate World AIDS Day. On this day, people
around the world unite to show solidarity and support for persons living with HIV/AIDS and remember those who have died from AIDS-related illnesses.
Each World AIDS Day focuses on a specific theme, but this year seems to have dual theme all tailored towards sharing the responsibility of ending the impact and resilience of HIV/AIDS . Thus, this year, the theme revolves around "Global Solidarity, Shared Responsibility". Again, this year's theme combines a growing list of challenges that World AIDS Day has alerted people to globally.
Founded in 1988, World AIDS Day was the first ever international day for global health. Every year, United Nations agencies, governments and civil society groups coalesce to campaign around specific themes related to HIV to create awareness.
World AIDS Day remains as relevant today as it has always been, reminding people and governments that HIV has not gone away despite the overwhelming presence of the COVID-19 pandemic. Therefore, there is still a critical need for more funding for AIDS to increase awareness of the impact of HIV on people's lives to end stigma and discrimination and to improve the quality of life of people living with HIV.
This year, the world's attention has been directed by the COVID-19 pandemic on health and how pandemics affect lives and livelihoods. COVID-19 is showing once again how health is interlinked with other critical issues, such as reducing inequality, human rights, gender equality, social protection and economic growth. Hence, the theme.
COVID-19 has proved that indeed no one is safe in a pandemic until everyone is safe. Thus, leaving people behind is not an option if we are to succeed in the fight. Eliminating stigma and discrimination, making people our priority and basing our responses on respect for human rights and gender-responsive approaches are key to ending the colliding pandemics of HIV and COVID-19.
Global Solidarity and Shared Responsibility requires that we view global health responses, including the AIDS response, in a collective and new way. It, therefore, calls on the world to come together under the exercise of strong leadership that will create equal societies, the right to health for all and a robust and equitable global recovery. This World AIDS Day also calls on countries to step up their efforts to achieve healthier societies.
It has been estimated that 38 million people globally were living with HIV. Out of this figure, 25.4 million people were accessing antiretroviral therapy. While 1.7 million people became newly infected with HIV globally, 690, 000 people died from AIDS-related illnesses in the last year.
Given this development, it is now imperative for the introduction of a permanent cure for AIDS. If scientists developed a SARS-CoV-2 vaccine within a year and a half, and are still learning what COVID-19 infections look like and how to vaccinate against them, why is it hard to develop a HIV vaccine since its outbreak several years ago? In 1984, officials declared that an HIV vaccine would be ready for testing in two years. More than 35 years later, however, there is no HIV vaccine.
As the world focuses on this global health concern to humanity, Nigeria also joins the urgent call for a collective effort to alleviate the plight of AIDS patients in the country. Working on the local theme: "United to End AIDS in the Midst of COVID-19: Get Tested", the Federal Government laments the low response of people to HIV/AIDS testing and appealed to citizens to embrace it.
The Director-General of the National Agency for Control of AIDS (NACA), Dr Gambo Aliyu, speaking at the 2020 World AIDS Day celebration in Abuja, regretted that the COVID-19 pandemic had adversely impacted the HIV/AIDS programmes in the country. Aliyu clearly identified stigma and discrimination as major causes of low response to testing and decided that his organisation would fight against such issues.
It has been rated that Nigeria has the second largest HIV epidemic in the world. Although HIV prevalence among adults is much less (1.3%) than other sub-Saharan African countries such as South Africa (19%) and Zambia (11.5%), the size of Nigeria's population means 1.8 million people were living with HIV in 2019. Recent drops in prevalence estimates for the country has been attributed to better surveillance.
Nevertheless, the Joint United Nations Programme on HIV/AIDS (UNAIDS), estimates that around two-thirds of new HIV infections in West and Central Africa in 2019 occurred in Nigeria. Together with South Africa and Uganda, the country accounts for around half of all new HIV infections in sub-Saharan Africa every year. This is despite achieving a 13% reduction in new infections between 2010 and 2019.
NACA can reinvigorate the fight against the twin problem of discrimination and stigmatisation by employing interventions that will properly direct and improve young people's knowledge of HIV, reducing negative stigma belief through media campaigns and increasing access to HIV testing through home-based testing and "opt-out" strategy at the point of care. This will drastically reduce the prevalent rate as well.
A major setback in the fight against HIV/AIDS in the COVID-19 era emanated from poor financing. Though NACA confirms it has been receiving some funding, the Federal Government needs to do more to enable the organisation increase its testing capacity and treatment of more AIDS victims to inspire courage and confidence in them and get them tested for the ailment.
It is commendable that NACA is beginning to enlist the support of the private sector to find a lasting solution to the HIV/AIDS pandemic in the country. The organisation should similarly solicit the assistance of some wealthy Nigerians like Alhaji Aliko Dangote, Chief Femi Otedola, Chief Mike Adenuga, Chief (Mrs) Folorinsho Alakija, among others. Also, universities in the country should be enabled to come up with antidotes to the HIV/AIDS challenge through research efforts. This no doubt will greatly boost our national image.
Afterall, two Nigerians are involved in the discovery of the vaccine recently discovered to cure 95% of Covid – 19 infections. If that be the case, why not find a cure for HIV? There is no gainsaying that such a feat will put Nigeria on the global map.
By:  Sogbeba Dokubo
Teachers And Educational Transformation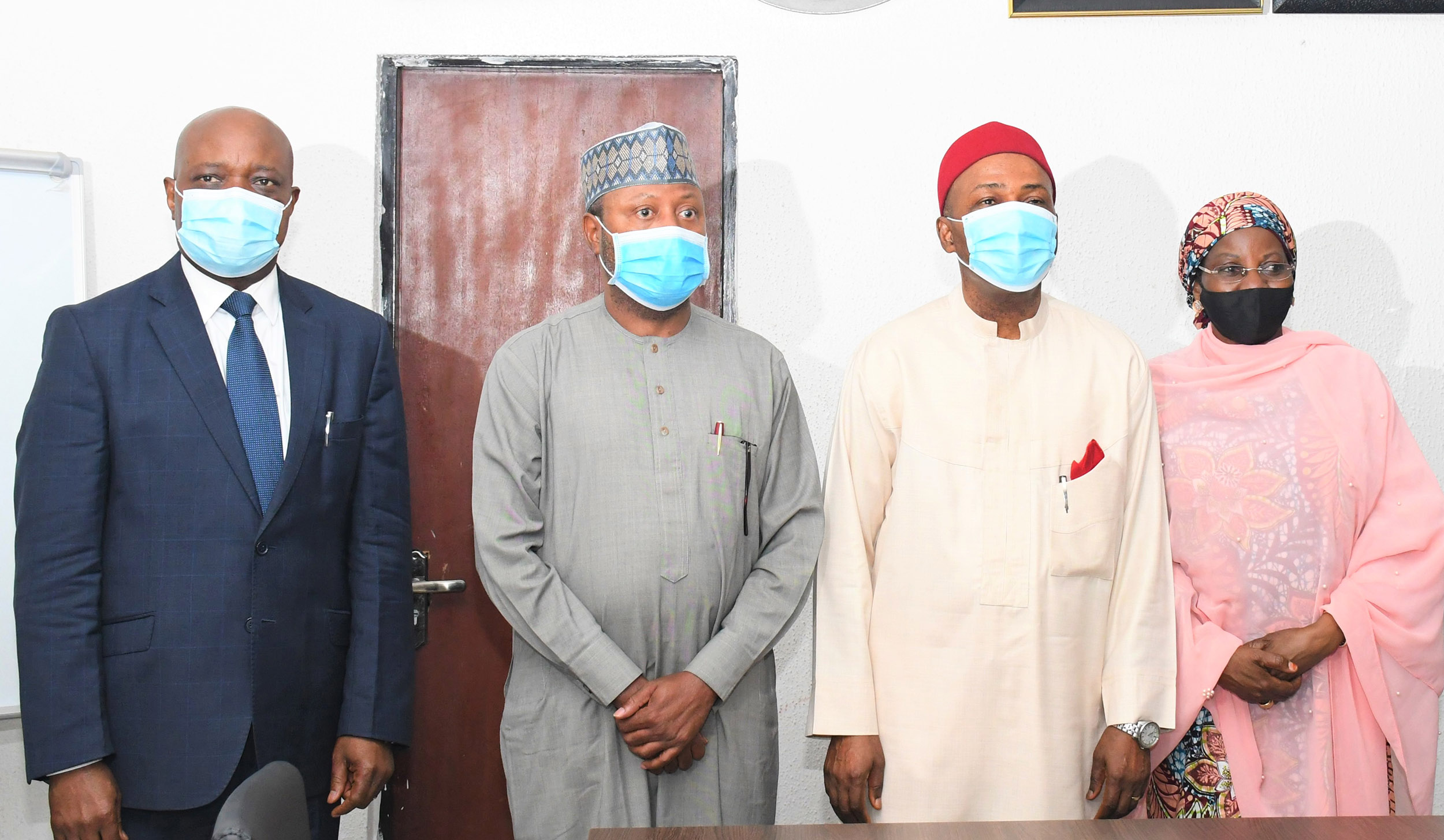 Last Wednesday, October 5, the global community marked the 2022 World Teachers' Day (WTD).
Following the indispensable impact of teachers on any society, the United Nations Educational, Scientific and Cultural Organisation (UNESCO), in 1994, reached a unanimous resolution that October 5 of every year should be observed by all the United Nations (UN) member states as World Teachers' Day.
While every day is an incredible day to compliment and applaud teachers, World Teachers' Day is their unique day. And when it comes to teachers, surveys invariably show that they are doing an excellent job. At the soul of any education system are the teachers. They are the ones charged with not only teaching the basics of reading, but also staying on top of technology and emerging trends.
WTD is a day to celebrate, appreciate and honour teachers for their contributions to their students and society. On this day, many likewise come together and organise meetings, conferences and such to identify concerns being faced by teachers globally and find solutions to those issues. This year's theme is: "The Transformation Of Education Begins With Teachers".
In most nations, it is frustrating to note that teachers, who contribute fantastically to the socio-economic development of a nation, are regaled poorly regarding remuneration and other inducements. It is even more tragic to acknowledge that in some countries, these individuals who are meant to be the leading professionals are regarded as second-class, if not third-class citizens.
The truth is that teachers are vital to us. They are the building blocks of society and remain the foundation on which any nation is built. The international community and governments have got to stand firm and united to support teachers and quality learning, especially in countries where the number of out-of-school children is high. It must be affirmed that education systems are only as good as their teachers.
In Nigeria, where World Teachers Day was commemorated, the civil society and other stakeholders should stimulate the teaching profession. Good and gorgeous employment conditions, including suitable salaries, prospects for career progression and promotion, a conducive work environment, and high-quality service training should be guaranteed. Effective management that will include teachers' recruitment and deployment is imperative.
Teaching is a precursor to other professions; therefore, it should be quality-driven to attract young talents and keep them in the profession. Here in Nigeria, there is an urgent need to address the pressing challenges of teachers. They include impoverished learning facilities, underfunding, few trained teachers and absence of commitment, lack of incentives, among others. These needs must be met to ensure top-notch delivery from them.
It was for those reasons that President Muhammadu Buhari endorsed a special salary scale and new retirement age for teachers in basic and secondary schools across the country in the 2020 edition of the event. The President increased the number of service years for the teachers from 35 to 40 and the retirement age from 60 to 65. Nigerian teachers had been asking for an increase in their retirement age, welfare, and salaries.
Sadly, the Federal Government has failed to gazette the law and is only now proposing to include aspects of the package in the 2023 budget. This inattention to teaching and education is distasteful. The poor state of education today, particularly at the basic level, is linked to how teachers and their profession are feted by the government. If the future of a country depends on the quality and commitment of its teachers, whose products are its prospective leaders, their ill-treatment would be no more than a purposeful attempt to render the future of today's learners vulnerable.
Notably, the professionalisation of teaching, long after its establishment in Nigeria, yet remains a career that can be patronised by every Tom, Dick, and Harry. For example, people without the minimum teaching qualification are still being employed to teach in public and private schools at nearly all levels. While knowing a subject is one thing, understanding how to convey the knowledge to others is another; probably considered even more critical.
Regardless of the level teaching takes place, teaching qualifications are crucial to every teacher's success in the workplace. If teaching is a profession in Nigeria, no one in the country's institutions would engage in it without a teaching qualification. Disappointingly, the Teachers Registration Council of Nigeria (TRCN) has failed to enforce this provision at every degree of the system. Even more deplorable is the inaction of the TRCN, which reduces the concept of  professionalisation of teaching to merely licensing teachers.
Once professionalisation is achieved, it is believed that many of the challenges currently plaguing the teaching profession will naturally disappear. The government, not associations, has the responsibility to implement policies and operational guidelines designed to make teaching a profession in the country. Any inadequacy will only leave Nigerian teachers without a career.
To mark the day, some teachers in Rivers State recalled Governor Nyesom Wike's regular payment  of teachers' salaries and renovation of many public  primary and secondary schools to improve working/studying atmosphere for teachers and students. Additionally, the state government will soon hire more teachers to fill existing vacancies in schools. Wike has been offering scholarships to Rivers indigenes to study Medicine at PAMO University of Medical Sciences, a private institution.
In South Korea, teachers are known as nation builders, while Finland and some Scandinavian  countries regard them as key success behind their countries' development. Nigerian government should also take a cue from these countries and encourage the teachers, motivate them adequately and respect the profession as noble. Because poorly trained students can devastate the national heritage.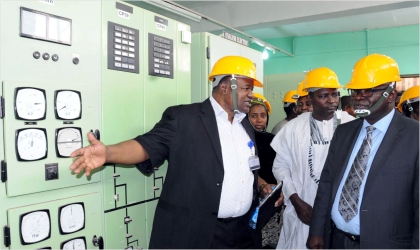 Nigeria's increasingly precarious energy supply situation took a turn for the worse last week when the
national grid suffered a system collapse for the 7th time this year on September 26, 2022. This is about three months after the last national system spill in July. The embarrassing development further compounded the woes of Nigerians. While relevant stakeholders are not in short supply of excuses for total blackout, the incident verges on institutional incompetence and regulatory imprudence.
To the extent that the state of power supply in Nigeria is a barometer for measuring the health of its overall physical infrastructure, it is fair to conclude that the country is in a sorry state. A recent media analysis of industry data gives a picture of the sordid situation. One thing that jumps out is the revelation that over the past 12 and a half years, the national power grid has suffered at least 222 partial or total collapses. The national power grid is a network of electricity transmission lines connecting generating stations to loads across the country.
The causes of these recurrent and seemingly interminable collapses are varied. According to the report, they range from "low water levels at the hydropower plants, low gas supply at the gas power plants, fire at the largest power generating station, load rejection," to the "inability of the transmission companies to wheel electricity from generators to distributors." If the causes are well-known, what makes it so difficult to arrest them and restore sanity to the electricity supply in the country? Why has the situation worsened despite all the ostensibly well-meaning efforts to bring it under control?
The recent collapse extends Nigeria's wretched run in power generation. For a country of more than 200 million people, its installed capacity of 12,555 megawatts is abysmal. By contrast, South Africa, with a population of slightly less than 60 million, generates almost 60,000 Megawatts. Official figures from Egypt state that the country generates 55,000 Megawatts of electricity. In effect, Nigeria's abysmal power generation has the same effect on its citizens as an invisible tariff in terms of energy that is bottled up and prevented from being unleashed.
Over the years, several proposals have been advanced to bring the Nigerian power sector up to par with what obtains in other middle-income economies across the world. Invariably, and to Nigerians' eternal frustration, such proposals have foundered on the rocks of corruption and political nepotism. Yet, if the country is to fulfil its developmental aspirations, it is difficult to see past steady power generation, a dream, incidentally, that the nation boasts enough gas resources to accomplish.
The ever increasing demand for power in Nigeria, coupled with limited supply, has restricted the nation's socio-economic development. The country's policymakers have formulated energy development policies lately aimed at diversifying the current electricity mix and increasing electrification in rural settlements. Despite these efforts, electricity infrastructure projects have been side-lined, power outages are common, and grid unreliability is costing the industry significant amounts to secure the electricity supply necessary for business sustainability and profitability.
The power problem has remained intransigent to the gigantic investments sunk into the sector in the last two decades. It is shocking that instead of an improvement, the situation has continued to get worse. Since 2013 when the sector was privatised, the grid has cumulatively failed electricity consumers several times over. On each occasion, the incident practically grounded Nigeria and its economic activities. It is not surprising, therefore, that the economy is on a nosedive and companies are shutting down.
The Association of Nigerian Electricity Distributors (ANED), the umbrella body of distribution companies, blamed the recurrent power collapse on the Transmission Company of Nigeria's (TCN) analogue system, describing it as largely responsible for collapses since the privatisation of the power sector in 2013. The TCN, a government agency that manages the asset under the privatised power sector, had, in turn, attributed the grid collapse to "multiple tripping".
The Group Managing Director of Nigeria National Petroleum Corporation Limited (NNPCL), Mele Kyari, once said, there was enough gas to generate 8,000 megawatts of electricity, but the transmission grid could not support it. It is startling that the key power plants, including Egbin, Utorogu, Chevron Oredo, Oben gas-fired power plants, Ughelli, and Chevron Escravos could all shut down. The fact that Nigeria's power generation relies on natural gas distributed through exposed pipelines that are vulnerable to destruction in many parts of the country, poses a significant problem.
But why is the Federal Government unable to provide good leadership in the power sector? The failure to address challenges in the sector amounts to insensitivity by the government to the fundamentals of development. The unbundling of the erstwhile National Electricity Power Authority (NEPA) has proven to be a massive failure. What we have is a considerable fraud. And the solution to the perennial energy crisis is true federalism that will ensure we do not have a single national power grid.
Several things point to the corruption and inefficiency in the power sector. President Muhammadu Buhari should demand an immediate investigation of the sector and begin to explore alternatives to energy sources. The world is scandalised that Nigeria, one of the leading producers and exporters of crude oil and gas, remains in darkness. Also, the Federal Government must relinquish ownership of TCN, so the sector does not stagnate.
It has become imperative to explore other options for power generation outside a consolidated national grid that is prone to mismanagement and graft. For instance, states should be able to band together to generate their power, and we are pleased to see that the House of Representatives is currently considering a law that would make this possible. The current system of power generation does not work. It is time to abolish it in favour of a more reliable method.
The national grid is designed to operate within a controlled range to ensure stable grid operation. Exceeding the limits leads to instability and often collapse. The transmission company, therefore, should allocate the load to the distribution companies based on the demand information received from the National Control Centre. This guarantees that there is no mismatch between power supply and demand to avoid the national grid system collapse.
The 2023 presidential election campaign to give Nigerians full access to the election season officially got
underway on Wednesday, September 28, 2022. But practically all the gladiators had campaigned deftly in the media for voter sensitivity. During the 'sensitisation' phase, presidential candidates in particular inundated Nigerians with expectations for the times ahead.
While campaigns are merely contests of ideas and questions, campaign managers appear fully prepared to inflict buckshot bruises on one another. As such, it may be crucial for the Independent National Electoral Commission (INEC) to remind all contenders and their parties of their obligation to campaign decently, heeding the code of conduct for the elections. They have to work with security agents to ensure there are no violent outings.
This has become necessary because politicians are desperate to obtain votes for themselves and may not take an issue-based approach to campaigning. This is going to hurt the people of Nigeria and the development of our democracy. These politicians are seeking to employ a variety of unknown tactics to launch varying degrees of smear campaigns against their opponents.
Regrettably, the protagonists of the negative campaigns are mostly the ruling All Progressives Congress (APC), the main opposition Peoples Democratic Party (PDP), and the Labour Party (LP). Name-calling, verbal abuse, accusations and counter-allegations, as well as the posting of contentious video and audio messages, especially on social media, must be outlawed.
In a way, the essence of political campaigns is to help voters make the right choices from a broad range of options. This time, Nigerians deserve more than the usual allotment and purchases of musicians, comedians, and dancers to entertain the crowds for political rallies. Those aspiring to lead need to understand that when campaigns are vicious and chaotic, the results do not serve the public good.
Therefore, it is of utmost significance to ensure that the rules and regulations governing the campaign season are binding on all involved and that all key stakeholders compete on a level playing field. Candidates should elaborate on matters pertaining to ordinary Nigerians. They should tell us how they will deal with the challenges of the nation. Key issues such as the economy, security and corruption should feature prominently in the 2023 polling campaigns.
There is no doubt that Nigerians are looking for a firm commitment from political parties and their nominees to address the challenges they face. The problems we encounter in this country are well known. Unlike in the past, we would rather not see candidates give superficial explanations of issues or romanticise concerns about them. We think that the quality of campaigns is a precondition to the quality of governance when a winner emerges in the end.
Accordingly, political parties must look at the largely underfunded health sector, as well as virtually every sector of the economy and society. They must specify how they will raise funds and, possibly, new ideas to invest in the sectors. Will they ask for special assistance or budget funds to improve infrastructure? What are their short, medium and long-term health plans? Beyond universal health coverage, what are the means and logistics to achieve this dream?
Education, as the cornerstone of societal development requirements, should also be considered urgently. The electorate must ask itself how the candidates intend to expand access to all levels of education while enriching the quality and content of the curricula. What strategic priorities do they have for the industry? Will they build new institutions, particularly universities and polytechnics, or will they build capacity within existing institutions? Which is the lowest or most expensive to implement? What are their plans in terms of recruiting people into the educational institutions?
A major challenge facing the Nigerian economy is high unemployment and low electricity supply in the industrial sector. For decades, successive governments have made futile efforts to counter the threat. There is no question that insufficient power leads to unemployment. So, if high unemployment is to be brought down, the candidates must tell Nigerians how they would improve power generation and ensure that the industrial sector gets a higher preference in terms of energy supply.
And how will the candidates respond to the perennial strikes by the Academic Staff Union of Universities (ASUU) that have virtually crippled tertiary education in the country? Again, insecurity has been a major obstacle to domestic and foreign investments. Nigerians want to hear from those eager to lead how they will resolve this dire threat. Political parties and their power-seeking candidates must adequately scrutinise these obstacles if the country is to witness positive developments.
The main problem of Nigeria's growth and progress is poor governance, largely because those responsible for piloting the affairs of the country are not serving the well-being of the people. Hence, the pertinent question voters should ask is who among the candidates can govern the nation more efficiently before exercising their right to vote in February and March next year.
The general expectation since gaining independence is that an independent Nigeria will provide and expand equal opportunities for the economic, social and cultural advancement of its people, but a critical analysis of the Development Index points out that these expected benefits have been greatly undermined by successive Nigerian leaders. During campaigns, Nigerians must repeatedly demand clear direction on how to proceed in this regard.
Each election is a referendum, and 2023 will be a defining moment, not because of what some politicians say. It will be a referendum on whether Nigerians are truly ready to make the necessary sacrifice to get the kind of leaders they aspire to; leaders who guarantee a better future not only for themselves but for their children and posterity. Or will they choose to continue the widespread shame and sham? Of course, 2023 will tell.