Total Invests $10bn In Nigeria In Seven Years …Urges FG To Beef Up Security On Pipeline Facilities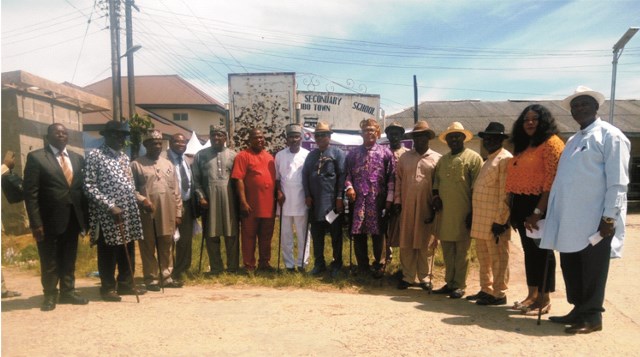 Total E and P Nigeria Limited has disclosed that it has invested an approximately US$10 billion in the country from 2013 to date.
It said that it had also taken steps to drive down green-house gas emissions; pursuing a zero-flare principle on all new projects as is evident with EGINA, OML58 upgrade, OFON field and others.
Managing Director, Total E and P Nigeria Limited, Mike Sangster, made this known recently, at the virtual Conference and Exhibition of the Nigerian Association of Petroleum Explorationist (NAPE).
He disclosed further that Nigeria had benefitted from less than five per cent of all investments in oil and gas in Africa between 2015 and 2019 despite having the largest reserves.
"That is to say that, the USD 3bn invested in Nigerian projects which took Final Investment Decision (FID) between 2015 and 2019 represents 5% of all oil and gas funds invested in Africa", he said.
He added that no major investment decision was taken in Deepwater Nigeria between 2015 and 2019, despite a number of available potentially viable projects.
The Total boss assured that the company would continue to invest in Nigeria and also contribute constructively to the ongoing debate on the Petroleum Industry Bill, saying "a progressive, win-win PIB will no doubt be the catalyst needed for a new wave of hydrocarbon exploration and development investment in Nigeria".
He stressed the need for Nigeria to plan and exist with the current reality of low prices and optimise its opportunities and strengths in the area of technology, diversification and pursuit of new energies.
Worried about the insecurity of pipeline facilities in the country, Sangster called on the governments at all levels to provide the needed security for all oil installations as well as reduce incidence of oil theft.
"One of the main challenges facing oil and gas companies' operations is that of pipeline vandalism and oil theft with estimated large volumes of oil stolen in the oil-producing areas across the country", he noted.
The Total Managing Director also assured that the company would always partner with NAPE towards the economic development of the country.
"Over the years, NAPE has made high quality contributions from the annual conferences which have positively impacted our oil & gas industry as well as the Nigerian economy. The theme of this management session: "Future of Oil and Gas Industry in Low Oil Price Environment: Survival Strategies"- cannot be more appropriate, especially in the current global situation.
"With the help of technology, the world is now able to access oil from domains previously unimaginable. The result is an abundance of oil and gas resources around the world. The challenge now is how to deploy technology to drive down costs in order to remain competitive.
"Although we are all in business for profit, a situation that makes competition inevitable, for better cost efficiency, we need to explore ways of collaboration as partners with the same ultimate goal, to share projects and associated costs that would ordinarily overwhelm an individual player. These could be envisaged in areas such as rig clubs, seismic vessels sharing, just to mention a few. An enabling policy is inevitable for success in this regard", he said.
By:  Nkpemenyie Mcdominic, Lagos
NSCDC Parades Five Suspects Over 24,000 Litres Of AGO 
The Nigeria Security and Civil Defence Corps (NSCDC) last Friday paraded five suspected oil thieves caught with over 24,000 litres of illegally refined Automotive Gasoline Oil (AGO) concealed in sack bags in Rivers State.
Rivers State Commandant of NSCDC, Michael Besong Ogar, while parading the suspects, reiterated that there was no room for illegal oil bunkering activities in Rivers State, warning that perpetrators would be smoked out of their hideouts.
Ogar said the newly-reconstituted anti-vandal team has made successes in the relentless war against vandalism of oil pipelines and illegal dealings in petroleum products through massive arrests and subsequent prosecution of cases in the court.
"The Commandant General, Ahmed Abubakar Audi, has promised that in a short while there would be a drastic reduction and possible eradication of illegal dealings in petroleum products across the nation
"Our major task is to massively arrest oil pipelines vandals and their sponsors as we take the Anti-vandalism war to the enemies' domain.
"The nation is losing millions of dollars per barrel due to the increase in pipelines vandalism and illegal oil bunkering, but I can assure you that this menace would be a thing of the past because we are fully committed to the mandate of the Corps' in safeguarding all critical national assets and infrastructures.
"The suspects will be charged for contravening the Anti-sabotage Act, the Petroleum Act and the Miscellaneous offences Act 2004, laws of the Federation.
"They are: Ifegbu Uche 'm' aged 42years, Obinna Ogbonna 'M' 42years, Emmanuel Smart 'm' 19 years, Lawrence Gibson 'm' 35years, and Emeka Desmond 'm' 35years, who were arrested while conveying about 24,000 litres of illegally refined AGO concealed in sack bags and carefully packed in a Toyota Sequoia with plate number AbujaGWA386GVA; a Volkswagen Bus with Registration Number: Lagos APP 831 XX, which was intercepted at Abuloma Community in Port Harcourt, a Truck DA1700 with number plate KadunaXE653KA impounded at Abonnema Wharf, and a Ford E- 250 intercepted in Etche respectfully.
"We also intercepted and impounded another short white Mercedes truck with unquantified litres of illegally refined AGO along Ozuoba-Rumuigbo axis in Obio/Akpor LGA, Port Harcourt Rivers State.
"We are very excited that the court has resumed session as the suspects would definitely have their time in Court while application for forfeitures of the products and mode of conveyance would be made and proceeds be remitted in the Federal Government coffers," NSCDC said.
Eni Decries Production Loss From Bayelsa Gas Pipeline Explosion 
Eni, the Italian parent company to the Nigerian Agip Oil Company (NAOC), has said the impact of the Ogboinbiri/OB-OB gas pipeline explosion on gas output was significant.
Production data from NAOC shows that the incident cut Agip's gas exports by 5million standard cubic meters per day.
Media Relations Manager, in charge of African Operations at Eni, Mr Domenico Spins, said the gas leak has been brought under control.
Spins in a statement announced that the incident was caused by sabotage and third-party interference.
"Eni confirms that a third party's interference hacksaw cut caused a gas leak at the Ogbainbiri-Ob/Ob gas pipeline.
"The line is depressurised and is currently being repaired. Production losses due to the shutdown are important," Eni stated.
The Director-General of the National Oil Spills Detection and Response Agency (NOSDRA), Dr Idris Musa, who confirmed the pipeline blast, said the agency would lead an investigation into the incident as soon as it is safe to do so.
NOSDRA had also directed NAOC to shut down the oil and gas wells feeding the breached pipeline to extinguish the pressure and pave the way for a Joint Investigative Visit.
FG Confiscates 20m Litres Of Illegally Refined AGO
The Federal Government says the continued efforts by security agencies has led to the confiscation of over 20.2million litres of illegally refined Automotive Gasolme Oil (AGO), otherwise known as diesel.
Minister of Information and Culture, Lai Mohammed, disclosed this in Port Harcourt while carrying out an aerial survey of illegal refinery sites and hotspots along the Nembe Creek Trunk Line and the Trans-Niger Pipelines' right of way on Friday.
Mohammed said over 210 suspects have been arrested in its efforts to combat crude oil theft in the Niger Delta region, lamenting that the activities of vandals and economic saboteurs have severely impacted the country's crude oil production.
The Minister said over 461,000 litres of Premium Motor Spirit, 843,000 litres of Dual-Purpose Kerosene, and 383,000 barrels of crude oil have also been confiscated.
He said an additional 365 illegal refining sites were destroyed, with about 1,054 refining ovens, 1,210 metal storage tanks, 838 dugout pits, and 346 reservoirs also destroyed.
"Since the post-covid pandemic recovery of crude oil prices, Nigeria has been unable to meet its OPEC Production quota, hurting the Nigerian economy.
"Due to the nefarious activities of vandals, Nigeria has been losing out on producing approximately 700,000 Barrels of oil daily. This volume is split between crude stolen and production deferment (shut-ins) due to legitimate fear of losing substantial volumes in transit.
"Terminal receipts have persistently declined, leading to decisions such as the Force Majure declared at the Bonny Oil and Gas Terminal in March 2022," he said.
The Minister also disclosed that the NNPC Ltd had set up a new security architecture to serve as a solid response to detect, deter, and respond to the activities of vandals.
He said the security architecture leveraged collaboration between the Upstream operators, Industry Regulators, Government Security Agencies, and Private Security Contractors.
He further said NNPC Ltd.'s Command and Control Centre has been set up for round-the-clock monitoring of petroleum operations and activities within the Nigerian Exclusive Economic Zone.
According to him, all vessel movements within the Nigerian Exclusive Economic Zone as well as all Ship-to-ship activities within the same zone are now monitored.