10 Music Business and Music Marketing Tips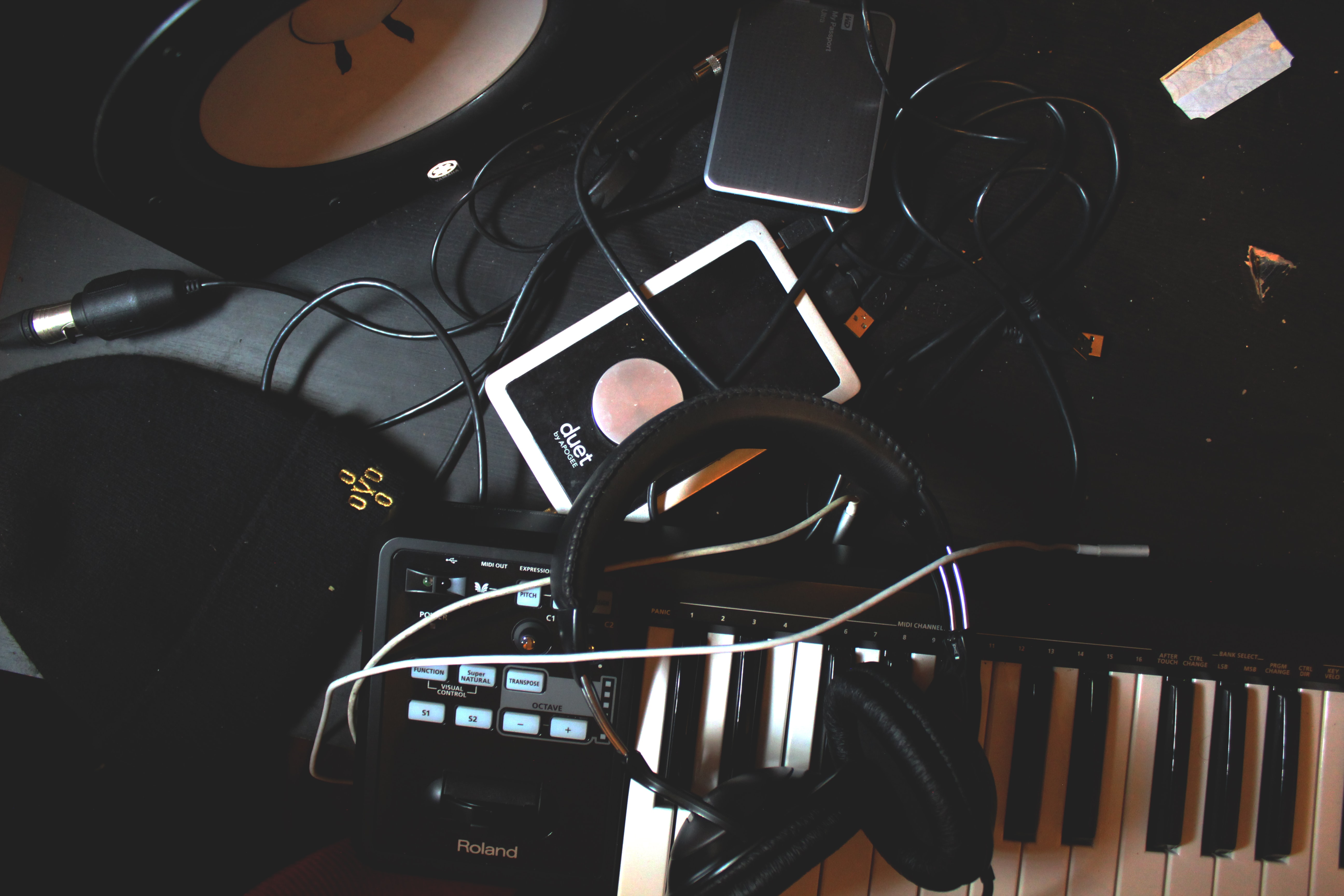 If you desire to do music full-time, then you have to approach music as a business. If you want to be successful in today's industry, you must employ proven marketing and promotion strategies, use modern technology, and always treat music as a business. 
Taking music as a business will make you always wary of competition because it is easy to substitute in business. Read on to learn other strategies you can employ in your music business.
Make great music
Making great music results in a shift in the music career as it gives it a positive direction. With good music, music starts being profitable, you garner a large loyal fan base and realize recognition from various chats. In music, you compete for people's attention and recognition. You should go beyond your comfort zone to ensure you write good music.
Strategic moves
Avoid making weak moves. If fans start to lament on your level of creativity, outsource lyrics from songwriters. This strategy ensures that fan satisfaction comes first, and they are set to be entertained with each release. 
Fans have long memories, so always make sure your songs are up to standard before releasing them. Always work hard and employ unmatched strategies, including the options to convert m4a to mp3 to ensure you stay at the top and relevant. Converting files is easy and it ensures that you have the right format to play whenever you need.
Target businesses
After taking music as a business, focus on building good relationships with other businesses rather than reaching out to fans. These other businesses include radio presenters, event organizers, TV stations, DJs, established musicians, and websites covering the same genre that you have specialized in. Making your music reach out to the target audience is more important than making fans one by one.
Gigging
Gigging helps raise awareness of musicians' brand, generates money, and builds strong relationships with the audience. Gigs contain two types of audience that should be on your wishlist, die-hards of other musicians and general fans. 
The easiest of the bunch to sway is the general genre fans but the other group of fans requires solid reasons so that they can switch their allegiance. This can be achieved by providing consistent quality music. Gigging also improves artists as performers and leads to relevant exposure.
Regular posts
New content is generated and posted every day. It is hard to stay on top if you do not post enough content for the ever-wanting consumers out there. Regular posts are aimed at keeping existing fans entertained and getting new fans in the process. 
In online video sharing platforms like YouTube, frequent content updates are rewarding. Having much content there and a loyal fan base results in huge payouts in the form of royalties. 
Having a personal website
Other than posting your songs on social media and online video-sharing platforms, having your website ensures that your fans have an all-in-one place where they can find your content. Keeping fans updated is of great essence. This is easily achieved by having a website that keeps fans informed of your next gigs, new development, what to expect next, and when there is new content available.
Mailing list
Newsletters are the most convenient way to communicate with fans. On your website, prompt fans to leave their email address. These email addresses will be used to share appropriate messages with fans, act as reminders, and share any other development in your career. 
Publicist
Having a publicist that works in conjunction with you is very beneficial. Most successful artists work with a publicist. The publicist is responsible for media engagement, special event organizing, and creating stories about your music that news-mongers will be eager to hear. 
A competent publicist should help you get attention from the media, resulting in interviews and even better, getting featured in magazines and shows.
Tour of your content creation 
Record behind-the-scenes clips and share them with interested parties via your website, social media, and online video-sharing platforms. Fans are always curious about how their favorite music came into existence. Behind-the-scenes include clips of you while writing your song's lyrics, live recordings, and even scenes from the official video.
Role definition
For those in bands, define roles for each member. These roles may include content creation, marketing, social media handle management, and posting updates. To avoid being overwhelmed, solo artists should secure a team who will deal with other roles, in turn, leaving him/her with humble time to be creative and deliver great content.
When artists decide to venture into music as a business, it doesn't end with good music production alone. Good music is accompanied by marketing and promotions. Good marketing strategies and proven promotion methods result in more revenue, expanded recognition, and may even result in endorsements from companies.
WHO Raises Alarm Over Increased Incidence Of TB, Others
The World Health Organisation(WHO) has raised alarm over increased incidence of tuberculosis, HIV and malaria as it charged member countries to make health an urgent matter of  policy focus.
Dr. Tedros Adhanom Ghebreyesus, WHO Director-General made the charge at the 78th session of the United Nations General Assembly (UNGA 78) in New York stressing need to put health for all on the highest political agenda.
WHO's DG appeal comes as the world faces multiple humanitarian and climate-related crises which are threatening lives and livelihoods around the world.
The world health  apex body observed that progress in reducing infant and maternal mortality has stagnated (in some regions, while progress in tackling infectious diseases like HIV/AIDS, tuberculosis (TB) and malaria has also declined.
It noted that many parts of the world are also witnessing rollbacks in sexual and reproductive health and rights, as
access to life-saving tools is becoming uneven across the world, with millions unable to afford or obtain needed care.
In addition it said  no communicable diseases and mental disorders, which account for over 70% of deaths globally, threaten social and economic development across the world.
"Ill health robs individuals, families, communities and entire nations of opportunities to grow and flourish," Dr Tedros said.
The body decried  that billions of people cannot access or afford essential health services and as such are exposed to poverty, abd other preventable and treatable diseases like TB.
WHO's call to accelerate the achievement of health targets comes ahead of the Sustainable Development Goals Summit (SDG Summit) and an unprecedented number of health-focused high-level meetings at UNGA, aimed at strengthening pandemic prevention, preparedness, and response, delivering universal health coverage (UHC) and ending TB.
As government leaders gather to make commitments around three major health issues, they have a chance to demonstrate that health is an investment, not a cost, and is fundamental to thriving, resilient families, societies and economies.
"If COVID-19 taught us nothing else, it's that when health is at risk, everything is at risk," WHO DG said .
Recalling the effect of the Covid19 pandemic, he lamented the  enormous economic, social and political upheaval, and effect on progress towards the health-related targets in the Sustainable Development Goals.
Natural Remedies For Body Odour
Body odour can be repelling and anti-social but there are several natural remedies that can help to reduce body odour by targeting the bacteria that causes it. Here are some examples:
Apple Cider Vinegar: Apple cider vinegar has antibacterial properties that can help to eliminate the bacteria that cause body odour. It works by creating an acidic environment that is inhospitable to these bacteria. To use, mix equal parts of apple cider vinegar and water, and apply the mixture to your underarms with a cotton ball.
Baking Soda: Baking soda is a natural deodorizer that can help to absorb moisture and eliminate the bacteria that cause body odour. It works by creating an alkaline environment that is inhospitable to these bacteria. To use, mix equal parts of baking soda and water to create a paste, and apply it to your underarms.
Tea Tree Oil: Tea tree oil has antibacterial and antifungal properties that can help to eliminate the bacteria that cause body odour. It works by disrupting the cell membranes of these bacteria, leading to their destruction. To use, dilute a few drops of tea tree oil in water, and apply the mixture to your underarms with a cotton ball.
Lemon Juice: Lemon juice has natural antibacterial properties that can help to eliminate the bacteria that cause body odour. It also has a refreshing scent that can help to mask any unpleasant odours. To use, cut a lemon in half and apply the juice directly to your underarms.
Sage: Sage has natural antimicrobial properties that can help to eliminate the bacteria that cause body odour. It also has astringent properties that can help to reduce sweat production. To use, steep a handful of sage leaves in hot water for 10-15 minutes, and use the resulting tea as a natural deodorant.
In summary, these natural remedies work by either creating an inhospitable environment for the bacteria that cause body odour or by directly targeting and destroying these bacteria. By using these remedies regularly, you can effectively reduce body odour and stay fresh naturally.
Culled from The Guardian online
Common missteps to avoid when seeking compensation for personal injury
Personal injuries can be traumatic experiences that can significantly impact your life. Fortunately, you may be entitled to compensation for your damages in many cases. However, seeking compensation for personal injury can be a complex and confusing process, and there are several missteps that you should avoid to ensure that you receive your due compensation. Here are some common mistakes to avoid when seeking compensation for personal injury.
Failing to Seek Medical Help
One of the most common missteps people make when seeking compensation for personal injury is failing to seek medical help. Even though you do not feel like you have been seriously hurt, getting medical help immediately after an accident is essential. Some injuries may not be immediately apparent, and if you delay seeking medical help, it can be challenging to prove that your injuries were caused by accident.
Moreover, failing to seek medical help can also hurt your chances of receiving compensation for your damages. Insurance companies and courts may view your failure to seek medical help as an indication that your injuries were not severe or were caused by something other than the accident.
Not Hiring an Injury Attorney
Another mistake people make when seeking compensation for personal injury is hiring a personal injury lawyer. While it may be tempting to handle your case independently, personal injury law can be complex, and insurance companies have teams of lawyers working to protect their interests. Reputable personal injury lawyers can provide the legal expertise and support you need to navigate the legal system and ensure you receive your due compensation.
When looking for an injury lawyer, it is essential to choose someone who has experience handling cases similar to yours. You should also look for a responsive, communicative lawyer with a track record of success in obtaining favorable settlements or judgments for their clients.
Waiting Too Long to File a Claim
Another misstep people make when seeking compensation is waiting too long to file a claim. Every state has a statute of limitations: a deadline for filing a claim. If you file your claim before the statute of limitations expires, you may retain your right to seek compensation.
Moreover, waiting too long to file a claim can make gathering the evidence you need to support your case more challenging. Witnesses may need to remember what they saw, and evidence may be lost or destroyed over time.
Failing to Document Your Injuries and Damages
Another common error is failing to record injuries and damages when seeking compensation correctly. To support your claim, you must provide evidence of the extent of your injuries and the damages you have suffered. This evidence may include medical records, bills, receipts, and other documents.
Therefore, it is crucial to keep all your medical records and bills and any other documentation related to your injuries and damages. You should also take pictures of your injuries and any damage to your property, such as your car or bike.
Accepting a Settlement Too Soon
Insurance companies may offer you a settlement soon after an accident, hoping you will accept it without consulting a lawyer or fully understanding the extent of your injuries and damages.
However, accepting a settlement too soon can be a costly mistake. Once you take a payment, you forfeit your right to seek additional compensation, even though your injuries are more severe than you initially thought. Therefore, consulting with a lawyer before accepting any settlement offer is essential.
Conclusion
Seeking compensation for personal injury can be a challenging process, but by avoiding these common missteps, you can ensure that you receive your due compensation. Remember to seek medical help, hire an injury attorney, file your claim before the statute of limitations expires, document your injuries and damages, and consult a lawyer before accepting any settlement offer. By following these tips, you can protect your legal rights and maximize your chances of obtaining a favorable outcome.