Police Nab Councillor For Battering Elder Brother's Wife
Officers of Rivers State Police Command have arrested the leader of the Etche Legislative Assembly in the Etche Local Government Area of Rivers State, Hon Blackson Nwanyawu, for allegedly brutalizing a mother of six over allegation of witchcraft.
The battered woman, Love Nwanyawu, told journalists in Port Harcourt, that the councillor, who was her husband's younger brother, along with two others, beat her to a pulp over allegation that she was a witch, and has been bringing misfortunes to the family.
With a badly battered, swollen face, lacerations and bruises on her head, Mrs Nwanyawu said her ordeal began when she travelled to her husband's hometown, Omualu community, and overheard the councillor, his sister and a male relative, shouting on top of their voices in an intense argument.
She said that Blackson and other persons, then, accused her of witchcraft, and vowed to deal with her.
"I was surprised. The next thing I saw was that the three of them pounced at me, saying I was disturbing them, and that I was a witch. They said anytime I came back, the house would not rest. I said how?
"They pounced on me and gave me a beating of my life. Just look at me. Their plan was to eliminate me. After beating me and locking me up, one went outside, brought a chair and used it to hit my head twice. When he (councillor) saw that blood was gushing out, he drove off. Others also left. With the blood, I shouted for help. They all said their brother is a councillor and leader of Etche Legislative Assembly, and nothing will happen.
"I am calling for people to help me to seek justice. My husband, I trained him from secondary school to university. He lived with me for years when my children were small. I paid his last school fees, and he promised that when he graduated, he would ensure my children did not suffer.
"I was asking him, 'is this the promise you gave me?' Look at how they repaid me. He wanted to send me to an early grave," Nwanyawu said.
She claimed that her husband has been ill because he was traumatized by the incident.
In his reaction, the accused Councillor, Hon Blackson Nwanyawu, in a telephone interview aired on Nigeria Info 92 .3 FM, and monitored in Port Harcourt, claimed that his brother's wife insulted him.
"The woman keeps insulting me every day, when I have not had any issue with her. Your father called me; I say I am not regretting my action. I have tolerated more than I can bear," he stated.
Blackson claimed that the victim has been disparaging his reputation in the social media and that he would seek redress in court for remedies.
He promised to honour a police invitation on the matter and make himself available for investigation.
"There is no point talking too much because these things happen when you are in public office", he added.
In a press statement, the Spokesman for the state police command, SP Nnamdi Omoni, confirmed receipt of the complaint, saying that the matter was being investigated.
Meanwhile, right advocacy groups are demanding justice for the brutalised woman.
A Port Harcourt-based rights activist, Prince Wiro, enjoined the police to ensure that the woman gets justice.
"It is inconceivable that a woman can be so beaten and battered because they feel that they are above the law. This is a clear case of human rights abuse. All those involved should be prosecuted as a deterrent that nobody is above the law", he said.
Also, the Rivers State branch of the International Federation of Female Lawyers (FIDA), and members of the Rivers State Civil Society Organizations said they were closely monitoring the case with a view to ensuring that justice was served.
By: Susan Serekara-Nwikhana
Nigeria Needs Effective Leadership To Be Great -Wike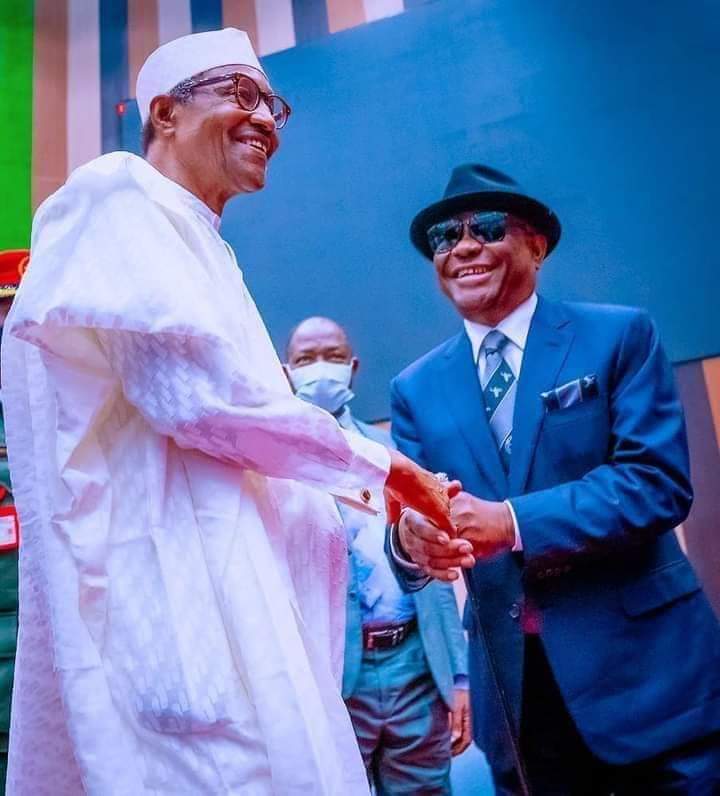 Rivers State Governor, Chief Nyesom Wike, has said that Nigeria needs effective leadership for the country to achieve the dreams and aspirations of its founding fathers.
He stated this during the Juma'at service in commemoration of the 62nd Independence Anniversary of Nigeria, held at the JIBWIS Directorate Headquarters, Central Mosque, Bonny Street, Port Harcourt, yesterday.
The governor, who was represented by the Special Adviser on School Sports, Dr Okiri Mohammed, said despite the numerous challenges bedevilling the country, Nigerians must collectively resolve to make the nation great.
"Remember we have one country Nigeria, and we must make it great. For us to make it great, we must see it as our duty."
The Rivers State governor said the task of nation building was the responsibility of every citizen of the country, and the 62nd Independence anniversary celebration should be seen as a time for stocktaking.
He emphasised that Nigerians must collectively continue to demand for probity and accountability from the leadership in order to move the country forward.
"Let us continue to ensure that there is probity and accountability in this country. We need effective leadership in this country before it will go forward."
The governor charged Muslims to continue to preach the message of peace and join hands with other Nigerians to reduce crime and poverty in Nigeria.
"As Muslim you are charged to preach peace in your various homes. We have to make sure we collectively reduce poverty and crime. We have to make sure that this country is better."
The governor pointed out that the country is at a critical juncture, and charged Nigerians to participate effectively in the 2023 general election.
"We don't have another country apart from Nigeria and so, all of us collectively and individually have a duty to make this country better."
Delivering his sermon, the Imam of Bonny Island, Yusuf Lamis, charged Nigerians to be patriotic and contribute to the development of the nation.
He said the earnest prayer of every Muslims in the country is for God's intervention in the emergence of credible political leaders in the 2023 general election.
Wike Intervenes In Ula-Ehuda, Julius Berger Dispute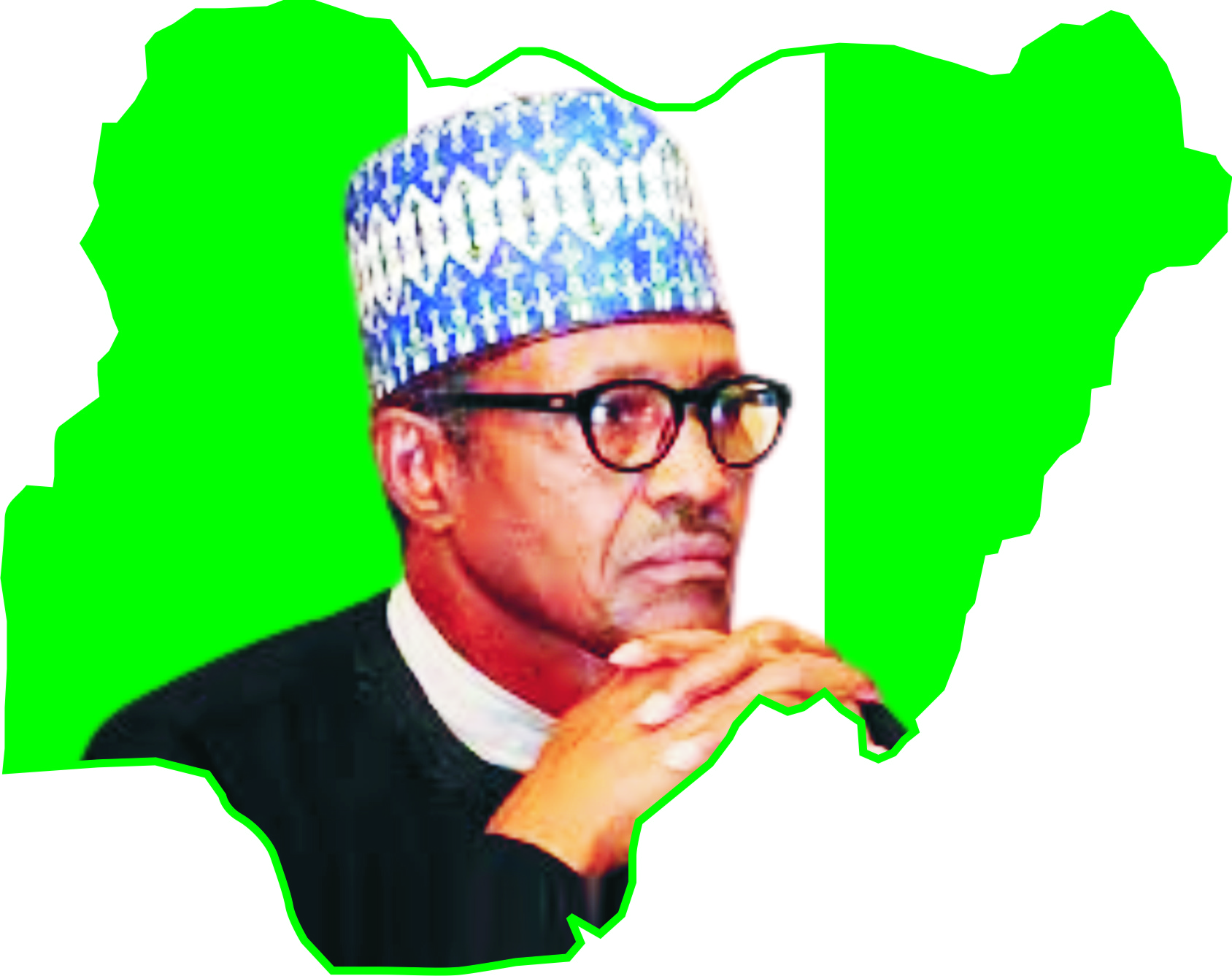 Hope for the speedy completion of the dualisation of Ahoada-Omoku highway has been rekindled, following the intervention of Rivers State Governor, Chief NyesomWike, in the face-off between Ula-Ehuda community and the Julius Berger, the construction company handling the project.
Wike, who visited Ula-Ehuda, yesterday, to assess the progress of the ongoing construction work and to settle the disagreement between the community and Julius Berger, advised youths in the community to learn how to channel their problem appropriately to the government.
The governor, who was accompanied by the Rivers State Commissioner of Works, Dr. Dakorinama George-Kelly; former Deputy Speaker, House of Representatives, Rt. Hon. Chibudum Nwuche; Deputy Speaker, Rivers State House of Assembly, Rt. Hon. Ehie Ogerenye Edison; the Peoples Democratic Party (PDP) standard bearer in Rivers State, Sir Siminialayi Fubara; and others, said his administration takes exception to disruption of construction work in any part of state.
He admonished community leaders in the state, irrespective of their political leanings, never to politicise the issue of development, as this could be detrimental to the progress of their people.
"I tell people: don't be a curse to yourself. And I've always told people too: don't bring politics in the development of a place. If you bring politics, you'll suffer it. None of you put pressure on us to say we must dualise this road."
The governor explained that his administration took the decision to dualise the road in recognition of the fact that it would promote access to economic and social services, generate increased agricultural incomes and productive employment opportunities and reduce poverty in the state.
Wike, who urged the community to support the state government's effort to improve infrastructure in the area, cautioned that government would, henceforth, not tolerate any disruption of the ongoing dualisation work.
"If you have problem, channel your problem appropriately. But don't come and begin to use your young boys and young girls to stop the road construction."
The governor assured the community that the concerns raised would be adequately addressed, adding that the government would not allow anyone or group of individuals to derail the progress of the area.
"We have come to open up your community to be like a city, and you want to send your community backwards, it will not work. Support us to do what we are doing."
Earlier, the Chairman,Ula-Ehuda Community Development Committee, Monday Princewill Evergreen, thanked Wike for the project, and appealed for the inclusion of drainage in the Ula-Ehuda section of the Ahoada-Omoku highway.
"We are grateful that you brought this project to our community, not just our community, Ahoada East. For long, we had envisaged that this road will be dualised and constructed. It was until you came that that dream was realised, and the community and the entire people of Ekpeye are eternally grateful to you."
Earlier, the Rivers State Commissioner for Works, Dr. George-Kelly D. Alabo, had advised some protesting youths at the Ula-Ehuda axis of Ahoada-Omoku Dual Carriageway to shun obstructive means of demonstration at the project site, because if the project,was not completed as a result of their actions, the people of the area would be the ones to lose and not Julius Berger.
George-Kelly advised them to allow the construction giant to continue with their work while he makes an arrangement for a round-table talk between all parties involved to find an amicable solution to the contentious issue on drainage before the end of the week.
Residents of Ula-Ehuda in Ahoada East Local Government Area were addressed by the commissioner, who was accompanied by the Chairman of Ahoada East Local Government Council, Hon. Ben Eke, to inspect the Ahoada-Omoku Dual Carriageway project, last Tuesday.
"I am not here to blame anybody but to solve a problem. I am here to provide a solution that will be good for the community, the government, and the contractor. If we must tell ourselves the truth, stopping them from working will not solve the problem, it would even put you at the disadvantaged end because if this project is not completed, it is the people of this area that will lose, not Julius Berger.
"Please, do not make the mistake some youths of a particular local government area made. They stopped two projects of the state government in their area over frivolous demands, the state government made several attempts to persuade them to allow the construction of the projects to continue, like I am doing now, but they refused. Contractors left sites, and the projects were abandoned. Two years after, the contactors are yet to resume work for excuses of community disturbances. When the contractors eventually go back to sites, the projects may become more expensive for government, given the current fluctuations.
"The best thing to do now is to allow the contractor to finish the initial scope of the project first.Maybe, before the commissioning, you can make this other demand, and we will forward same to the governor. Please, realise that even in your demands, due process has to be followed.
"I am appealing to you to allow them complete this work on schedule so that it can be commissioned by or before December. By Friday this week (yesterday), I'll be having a meeting between the ministry, the council chairman, representatives of Julius Berger, the project CLOs, and Ula-Ehuda community leaders. I will like the community to include, at least, two indigenous civil engineers in their delegation so that they can understand and interprete to you some technical details that would be discussed in the meeting," the commissioner added.
Also, the commissioner inspected the 8.020km Akpabu-Itu-Omudioga Road project, phase 1 in Emohua Local Government Area.
Checks show that asphaltic binder course had been completed for the entire road length and 700m asphalt wearing course had been done so far.
The project is 75percent completed and in progress.
Catholic Bishops Vow To Work For Credible Polls In 2023
Bishops of the Catholic Archdiocese of Abuja have pledged to work with relevant stakeholders to ensure free, credible and transparent general elections in 2023.
The commitment is contained in a communiqué jointly signed by Most Rev. Ignatius Kaigama, the Archbishop of Abuja and Very Rev. Fr. Sam Tumba, after the 3rd General assembly of the Archdiocese.
In the communique issued on Saturday in Abuja, the bishops enjoined Parishes, families, Church societies and groups to dedicate special moments to pray for a hitch-free election.
"We call on Catholics and indeed all Nigerian citizens to be consciously and actively involved in the electoral processes at all levels.
"Voter registration, collection of Permanent Voters Card, casting votes on election days with a firm and clear conscience to elect credible leaders who will bring about the true dividends of democracy", they said.
The bishops commended President Muhammadu Buhari for signing the Electoral Act into law to enhance the sanctity of the electoral process.
"We task the Independent National Electoral Commission to ensure political fairness and transparency, to consolidate the trust reposed in them by Nigerians.
"Parishes and Catholic institutions within our Archdiocese are encouraged to arrange and organize voter awareness programmes, seminars and workshops guided by the Justice, Development and Peace Commission, to better equip our people for greater political responsibility.
"We remain open and willing to collaborate with relevant government agencies, electoral bodies and security operatives to ensure peaceful and credible election processes in the coming year," the communique added.
The bishops cautioned politicians not to regard the election as a 'do or die' affair, adding that they must also refrain from money politics, manipulative and divisive practices along ethnic, social and religious lines to win elections.
"Even though we decry the hard economic situations in the nation, we strongly discourage all Catholics and especially our youths from lending themselves as easy recruits for political thuggery and other criminal activities to enthrone selfish and incompetent aspirants into electoral offices.
"We discourage and condemn any form of vote buying or selling and other electoral malpractices during the elections," the bishops said.
The bishops advised catholic politicians from all political parties within the Archdiocese to participate in Church activities, so as to be better known by the faithful.
They called on all people of goodwill to cooperate with security agencies to root out criminal elements within communities.
The bishops, however, urged security agents to remain professional in discharging their duties and resist any attempt to be used to intimidate the people by corrupt politicians.
The communique called on Catholics across the country to match work with prayer, for peaceful electioneering process.
They called for sustained prayers for the country, adding: "Nigerians should take courage and be of ardent hope, for the storms will soon be over."