WAEC Closes Registration For 2020 WASSCE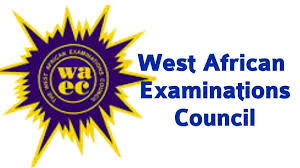 The West African Examination Council (WAEC), Nigeria has stated that registration for 2020 second series West African Senior School Certificate Examination (WASSCE) registration ends today, November 13.
This is as they called on those who were yet to complete the registration process to do so before the portal closes on Sunday, November 15.
The Acting Head of Public Affairs WAEC Nigeria, Mr. Demianus Ojijeogu said that: "This is to inform all prospective candidates and stakeholders that registration for the above examination ends today, Friday, November 13, 2020.
"However, for those who have already purchased PIN, upload will continue till midnight of Sunday, November 15, 2020, after which the site for the registration of entry would be closed.
"Provision will be made for 'Walk-In' candidates to register 24hrs before the commencement of the paper they intend to sit," Ojijeogu explained.
Nigeria Loses $26bn Annually To Gender Inequality
The Nigerian Economic Summit Group (NESG) has revealed that Nigeria loses about $26billion every year to the prevalent gender discrimination.
According to the group, the figures disclosed that on a per capita basis, gender inequality in earnings could lead to a wealth loss of $23,620 per person globally.
This could lead to a projected global forfeiture of about $160trillion in human capital wealth.
Chief Executive Officer at NESG, Laoye Jaiyeola, disclosed this in Abuja at a press briefing on the Policy Innovation Centre (PIC) gender and inclusion summit, yesterday.
He said Nigeria is placed at 139th position among 149 countries on the global gender index rank advocating the need for cooperative efforts toward abating gender-inequality-related losses.
Jaiyeola said, "Although Nigeria remains the largest Joon (Joon means life, spirit or soul) in Africa, every Nigerian will acknowledge that there is still much work to be done as we strive to attain regional and global competitiveness.
"Data show that on a per capita basis, gender inequality in earnings could lead to a wealth loss of $23,620 per person globally, with an estimated global loss of about $160.2trillion in the human capital wealth of which $26billion of this could be recovered if Nigeria is able to close her existing gender inequality gap.
"According to the World Economic Forum 2021, Nigeria ranks 139 of 149 countries on the global gender index ranking pointing to the need for joint efforts toward abating gender-inequality-related losses. The COVID-19 pandemic exacerbated the impact of gender inequalities.
"Women are disproportionately affected by unequal treatment on the basis of gender; men are, however, not left out. A recent analysis by the United Nations (UN) reported that by 2030, for every 100 men living in poverty, there will be 121 women if deliberate steps are not taken to counter the adverse impact of the COVID-19 pandemic.
"The World Bank reports that about 14.9per cent of Nigerians live with some spectrum of disability and a substantial proportion of persons with disability lack access to essential services; with attitudinal barriers representing a significant impediment to their socioeconomic inclusion."
PSC Appoints 2 DIGs, Promotes 12 CPs To AIGs, Elevates 417 Officers
The Police Service Commission (PSC) has approved the appointment of Bello Sadiq, who is currently the AIG, Zone 1, Kano, and Dandaura Mustapha, AIG, Zone 4, Makurdi, to the substantive rank of Deputy Inspector General of Police (DIG).
Sadiq was also appointed to fill the vacant position of DIG, Force Intelligence Bureau (FIB), while Mustapha whose appointment takes effect from October 20, 2022, would be replacing DIG Sadiq, who is expected to retire from the service on the said date.
This was contained in a statement, yesterday, by the PSC spokesperson, Ikechukwu Ani.
Ani stated that the PSC also approved the promotion of 12 commissioners of police to the next rank of assistant inspector general of police (AIG).
According to him, the new AIGs are CP Egbetokun Olukayode Adeolu, Admin Medical, Falamo, Lagos; CP Emienbo Tony Tuesday Assayomo, Kwara State Command; CP Christiana Ibiso Cookey, Welfare, Force Headquarters; CP Evelyn Tamunoimi Peterside, Eastern Port; and CP Eboka Friday, Rivers State Command.
Others are CP Adesina Musbau Soyemi, Nasarawa State Command; CP Asafa Adekunle, CMOT, FCT; CP Edward Chuka Egbuka, Kogi State Command; CP Janet Agbede, Abia State Command; CP Oruebo Josiah Daso, Research and Development, FHQ; CP Olokode Taoheed Olawale, Osun State Command; and CP Abutu Yaro, Edo State Command.
He noted that 57 assistant commissioners of police (ACPs) were also promoted to Deputy Commissioners of Police (DCPs).
They include ACP Suel Yerima Gimba; ACP Alhaji Mohammed Danladi; ACP Richard BalaGara; ACP Lasis Titilola; ACP Obuagbaka John; and ACP Aliko Mohammed Dankoli.
Others include ACP Silas BamideleAremu; ACP Sylvester OnyieUzoefuna; ACP Shaq Ismail Salihu; ACP MagajiIsmaila; ACP Ali GarbaSarbi; ACP Theodore ChukwuemekaObasi and ACP Sarah IdowuEhindero, among others.
Ani added that the PSC also promoted 60 Chief Superintendents of Police to the rank of Assistant Commissioners of Police.
Those promoted are CSP Odion Benedict Aire; CSP GarbaSuleyaro; CSP AbayomiAkinpelu Oni; CSP Badamasi Musa, former DPO 9th Mile Division, Enugu; CSP Rabiu Musa; and CSP BamideleAwoniyi.
The PSC spokesman further stated that the commission approved the promotion of 286 Superintendents of Police to Chief Superintendents, noting that it also approved the promotion of 417 senior police officers.
He added that the PSC, at its 15th plenary meeting holding in Abuja and presided over by the acting chairman of the commission, Justice Clara Bata Ogunbiyi (rtd), also approved promotion examinations for officers scheduled to start from next year 2023 in line with the Public Service Rules.
"The commission had earlier approved the commencement of promotion examinations for police officers from 2023. The commission took notice of the Public Service Rules 020701, 020702, 020703 and 160304 which prescribed examinations as one of the conditions for promotions in the public service, and approved that henceforth promotion examination will be a pre-requisite for promotions in the Nigeria Police Force.
"The commission also approved the setting up of the Police Promotion Examination Board. The 11-Member Board will have a representative of the Nigeria Police Force who must not be below the rank of a Deputy Inspector General of Police.
"The on-going I5th Plenary Meeting of the commission will resume on Thursday, October 6, 2022, with an interactive meeting with Deputy Commissioners of Police recommended for promotion to the rank of Commissioners of Police," Ani stated.
N122m Scandal: Group Urges EFCC To Arrest Ayu, NWC Members
Human Rights Writers Association of Nigeria (HURIWA), yesterday, charged the Economic and Financial Crimes Commission (EFCC) to arrest Peoples Democratic Party's National Working Committee members and the party's National Chairman, Dr Iyorchia Ayu, over the return of N122.4million alleged bribe to the party.
HURIWA's National Coordinator, Comrade Emmanuel Onwubiko, in a statement, described as despicable the alleged grand larceny and graft ongoing within the PDP under Ayu, especially the allegation that he gave N122.4million to four NWC members to silence them over an allegation of financial misappropriation to the tune of N15billion realised from the sale of nomination and expression of interest forms by aspirants that participated in the PDP primaries back in May.
The group said that the party has not come out to deny the allegations by, at least, four members of the PDP, showed that there was an unprecedented corruption ongoing within the PDP.
HURIWA said for PDP to maintain that the payments were regular and legal was a slap on the faces of decent citizens, adding that it was inconceivable for elected office party leaders who ought to be accomplished men and women doing their profitable careers and professional vocation to now be said to be paid accommodation allowance was to stand logic on its head.
"Do they want to tell us that these officials sent accommodation allowances or whatever called, were hitherto homeless before they got elected into the NEC of the PDP and if they are homeless, what kind of mansion would cost an average person over N20million for just two years? These persons defending the indefensible should be arrested immediately," HURIWA said.
Recall that in separate letters to the PDP, the NWC members had said the monies had been paid into their account without their knowledge. They also claimed they thought the monies were for their "house rent" until after a newspaper publication that exposed them.
The NWC members, who returned the money, are the National Vice Chairman (South-West),Olasoji Adagunodo; the Deputy National Chairman (South),Taofeek Arapaja; National Vice Chairman (South), Chief Dan Orbih; and National Women Leader, Prof. Stella Affah-Attoe.
While Adagunodo, Orbih and Effah-Attoe got N28.8million each, Arapaja was paid N36million.
PDP had fixed its presidential nomination form and expression of interest forms N40million, governorship N21million, Senate N3.5million, House of Representatives N2.5million and State House of Assembly N600,000.
"Also, a dollar bazaar had occurred, especially during the presidential primary of the party in Abuja back in May where the highest bidder got the ticket after allegedly doling out thousands of dollars to complicit delegates nationwide," Onwubiko said.
Onwubiko further stated, "The return of N122.4million by at least four PDP NWC members as alleged bribe to keep quiet over billions of naira collected by the party at the last primary is another evidence that Nigeria's democracy is challenged.
"The PDP chairman and all the NWC members have cases to answer at the EFCC and the anti-graft commission must immediately arrest them for interrogation into the alleged bogus corruption.
"It is shameful that a party which claims it wants to govern Nigeria is involved in this kind of scandal. What shall Nigerians expect from such a party should it produce the next president? Corruption galore!
"Nigerians must vote correctly in the next election. Parties and candidates with record of corruption like this should never be given a chance to enter Aso Rock as Nigeria's president in 2023. They are selfish and concerned about their gains at the peril of the common man."