FG Owes 3,504 Housing Contractors N69.9bn -Fashola
The Minister of Works and Housing, Babatunde Fashola, yesterday, said his ministry owes 3,504 local contractors in the housing sector N69.9billion.
Fashola disclosed this when he appeared before the National Assembly Committee on Housing to defend his ministry's 2021 budget proposal.
The minister sought the assistance of the lawmakers on how to defray the liabilities because the N76.4billion allocated to the ministry in the 2021 budget would be grossly inadequate to execute its proposed 186 projects across the country.
Fashola asked for understanding of the lawmakers to assist defraying the liabilities.
He said 2,601 of the contractors being owed N33.9billion executed zonal intervention projects popularly referred to as constituency projects.
He urged the lawmakers to identify the affected projects in their constituencies that had attracted huge liabilities and pick them as their special intervention programmes for 2021 instead of proposing new ones.
However, lawmakers rejected the idea and asked the minister to propose a separate budget for the purpose of paying the debts owed contractors that handled the building of schools under the special intervention programmes.
Fashola said: "As pointed out, if you look at page six of my presentation the big ticket items there is this housing project of N30billion. The next one is special projects.
"What is special project? Your constituents? Because in Nigeria, we don't feel comfortable when we are discussing in public.
"Special projects are your constituents and those are the people on whose behalf you are here.
"They are the primary schools, the mathematics centres, the skills centres…that is what it is. So, we have to make a choice.
"And that is why we are saying instead of starting new ones next year let's look for possible solution.
"Let's behave like the very smart people that we are, and so, instead of starting a new one next year, let's use next year's appropriation to finish this so that we can pay those small contractors and there will not be default in the system.
"That is why we are here. But if we choose to say no, it is Ministry of Works' problem, it is not Ministry of Works' problem. It is Nigeria's problem."
At this point, Chairman, Senate Committee on Housing, Sam Egwu (Ebonyi North), interjected, saying that money should be appropriated specifically for completing such projects.
Egwu said: "On this issue we have said on these areas that you appropriate it in the budget so that the money will be meant specifically for completing the projects and so that they don't remain abandoned.
"Nobody is suggesting that you abandon it. We are just saying that instead of using the money for the current year to pay liabilities, you appropriate money for it from the beginning so that money for that will be used to clear outstanding debts.
"I am not trying to stop what you are saying but it is not necessary for us to dwell on something we have already got a possible solution to."
Fashola said his ministry would concentrate on the completion of the 2,140 units of houses under the National Housing Programme spread across 34 states and the Federal Capital Territory.
He also said that the ministry has plans to complete the ongoing federal secretariats in Anambra, Bayelsa, Ekiti, Nasarawa, Osun and Zamfara.
Dollar Scarcity, Another Pandemic Against Nigerian Tourism -NTDC DG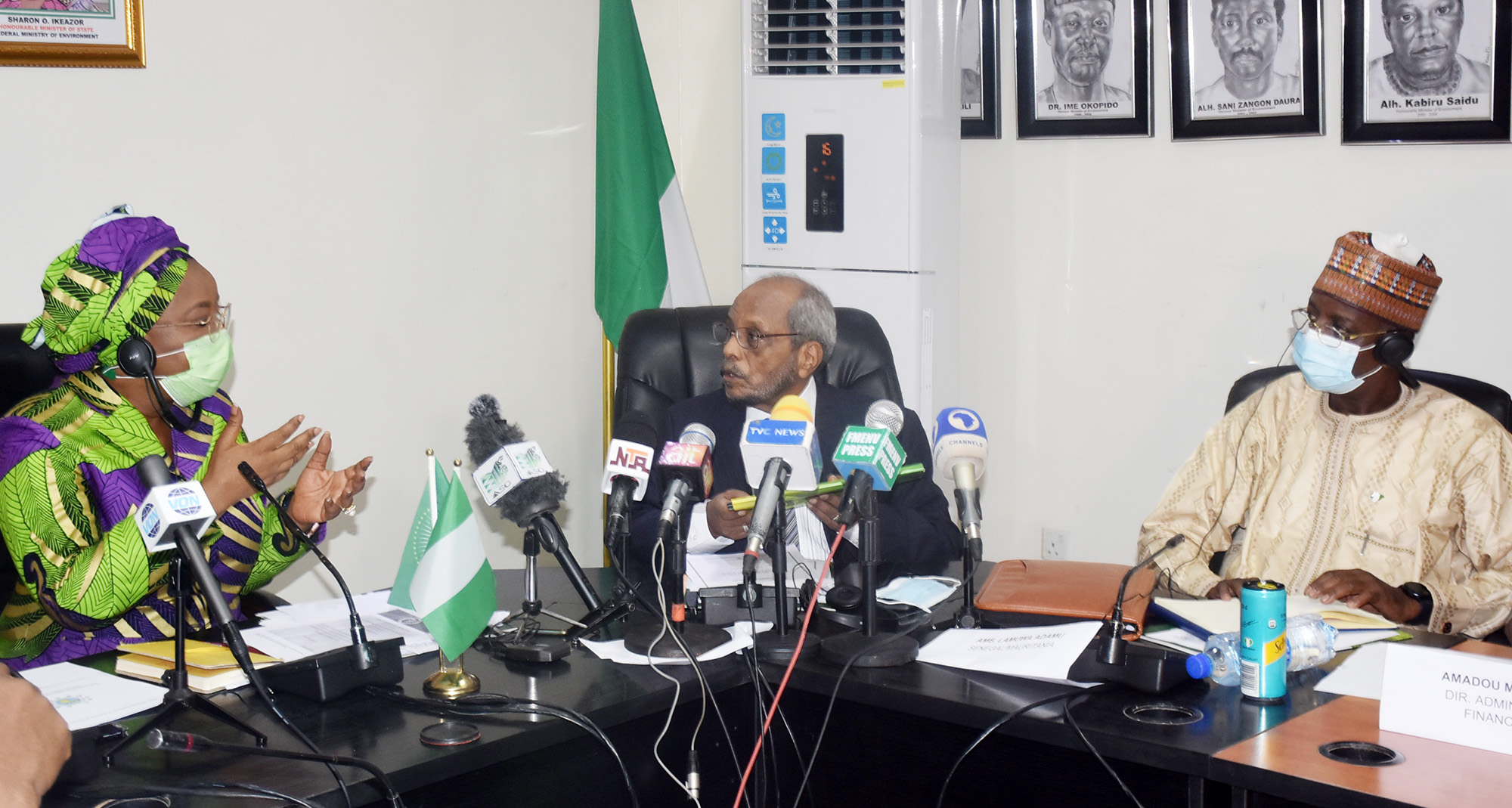 The Nigeria Tourism Development Corporation (NTDC) says the scarcity of the American dollar has become a worrisome threat to the survival of the tourism industry, related enterprises in Nigeria and third world economies.
Director General, NTDC, Chief Foluronsho Coker, said this during a breakfast meeting in Lagos on Saturday.
Coker likened the dollar position,  particularly its scarcity, as another COVID-19 pandemic, which had affected the fabric of goods and services in Nigeria in recent times.
"The dollar has ravaged our industry, from aviation fuel, spare parts purchases, hospitality and recreation services,  transportation, logistics and the entire national economic architecture.
"This currency has assumed a scarcity presence and snuffing life of the tourism sector," he said.
Coker, who also spoke on Nigerian festivals, pleaded that the process and engagement should not have political colouration and undertone to avoid polluting the heritage value chain.
"I am going on a road show in the south west to appeal to the traditional rulers to hold on to what is true, enduring and beneficial to the growth of our festivals.
"We should not pollute our local festivals and do not turn festival grounds to political podiums leading to violence," he said.
The NTDC DG who was part of the Osun-Oshogbo Festival, which ended on Friday,  informed that Nigeria must not lose sight of the unification process which various festivals in the country desired to promote.
He berated the disturbing tribal and religious sing song which was fast eating up the fabrics of national unity and cohesion.
"We grew up in Nigeria not concerned about where anyone comes from, your dialect or those things which irritate relationships.
"We saw ourselves as neighbours, family and friends, so I wonder at the divisions and acrimonies over ethnic and religious sentiments which unfortunately is eroding the fabric of national unity,  peace and development," he said.
Coker commended  the Lagos State Government for reintroducing History and Culture studies in its schools, noting that it was a welcome healing process that should remain.
He said this will go a long way in teaching and educating children about the richness of Nigerian cultural tourism history and tradition.He urged state governments to emulate the intervention to the benefit of the country unification process and cohesion.
"At NTDC, we will help give our people hope and faith in Nigeria, indeed, these are difficult times and people are worried about tomorrow, tourism businesses bleeding. But, we shall preach hope,  stand in gap, lift up depressed minds even though we don't have all the resources.
I Didn't Sue Atiku, Wike Clarifies …Accuses Errand Politicians Of Mischief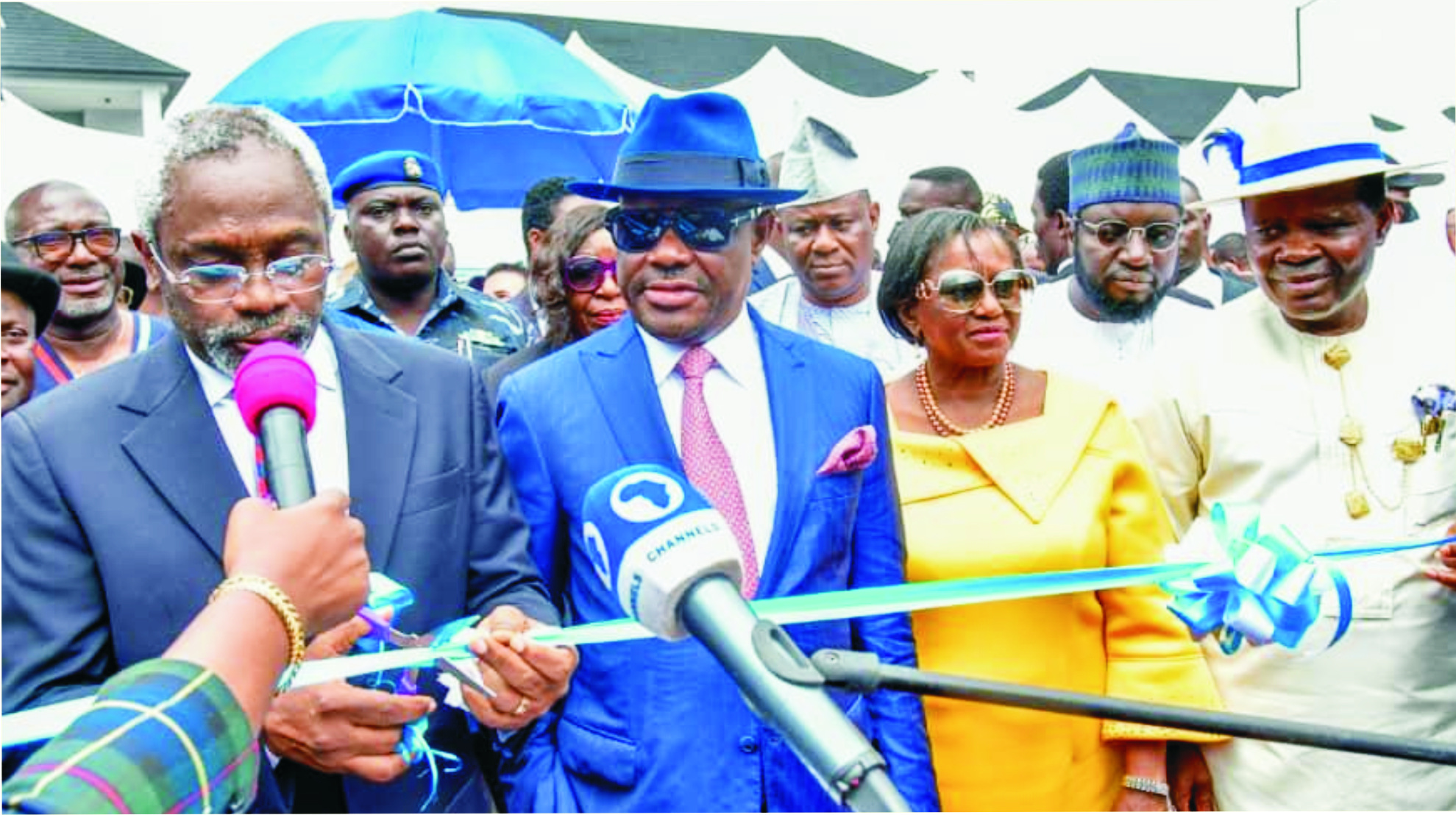 Rivers State Governor, Chief Nyesom Wike, has described as untrue, reports in a section of the media that he took the presidential candidate of the Peoples Democratic Party (PDP), Alhaji Atiku Abubakar, to court.
The governor rather accused some favour seekers who hang around Atiku as the masterminds of such plots in their bid to tarnish his reputation.
Wike made the clarification at the inauguration of the Rivers State House of Assembly Quarters, which was performed by the Speaker, House of Representatives, Hon. Femi Gbajabiamila, in Port Harcourt, last Friday.
"People have called me throughout this morning and said all kinds of things that I went to court against Alhaji Atiku Abubakar. I want to say categorically, if I have a reason of going to court, I will go to court, but I didn't go to court.
"Yesterday too, they said I removed all PDP flags at Rivers State Government House. But I just have to say these things for Nigerians to know that I have kept quiet, and being busy delivering dividends of democracy for my party to win election in Rivers State.
"But I want to tell the candidate, it is the candidate's group that is doing all these things. Let the world hear, they are the ones plotting all these things, thinking that they will spoil my name, you cannot."
Wike explained that if he wanted legal action against the outcome of the PDP presidential primary, it would have been prosecuted within two weeks after the primary, when such pre-election matters were entertained.
"I didn't go to court; I have no reason to go to court. But those of you who are plotting and saying that I went to court instead, for you to have come out now to say Wike went to go court, I say shame on you. Shame will be on all of you.
"I have told the candidate, you will win or lose this election because of people around you. Anybody who knows me know too well that if I was going to court, I would have gone to court within two weeks after the primary because it is a pre-election matter, and after two weeks, you can't go to court.
"The legal adviser of the party called me, and I told him that he knows that there is mischief going on. But that he knows me very well, if I'm going to court, it is not those kinds of lawyers that I would have used, and I don't even know the lawyers."
Wike noted that there was a bigger challenge ahead, adding that it was how to win the 2023 general election for the PDP.
"This concern should be the focus of all true lovers of PDP who want electoral victory.
"You're supposed to be talking about how you will win election. All these rent seekers around him are not doing him any favour. Rather, they are trying to make him not to win election. But if that is what they wish, I wish them good luck.
"You see that I am not talking. I am doing my work. So, leave me to do my work. Those concocting ideas every day in the social media cannot make you to win election.
"Election is about the people and by the people. Let those in Abuja with you (Atiku), tell them to go home and campaign for you to win election. Leave Wike alone, enough is enough."
Wike recalled that during the 2019 general election, the same people claiming to love the PDP more now in South-South, sabotaged the party's winning chances in the region.
He lamented that instead of them, particularly the governors, to plot on how to win the 2023 elections; they were joining in wasting the time plotting accusations that they would level on him.
"When I see people talking about PDP today, I say to myself what is going on in this world. In the South-South, they all betrayed us. President Muhammadu Buhari wouldn't have won the 2019 election because he wouldn't have had the spread.
"But all the states in the South-South made Buhari to have 25percent. It was only Rivers State that did not give Buhari 25percent. I am challenging anybody on it."
Wike said the action of those persons who gave Buhari the winning margin in 2019 invariably also frustrated the winning chances of the PDP candidate then.
The Rivers State governor pointed to how he had urged Atiku to look carefully at the governors around him, and understand why they worked against his victory in 2019.
"Today, I see people talk about PDP, when we were supposed to have won election in PDP under Atiku, Rivers State gave the highest votes, and Rivers State gave the highest support in terms of logistics too. Let anybody come and contradict me.
"I told Atiku the other day, I said to him, all these governors that you think they are working with you, what happened in 2019? Nobody wants to say the truth.
"I have said it, everybody, go to your state and deliver. It is 'Operation Deliver Your State'. It is not to just talk. It is not to stay in Abuja. I don't stay in Abuja, I don't sleep there.
"I am here (Rivers) everyday with my people. I will tell Rivers people to demand for report card. See my report card; they are the projects we are delivering. I will tell them see why you will vote for our governorship candidate. See why you will vote for all the other (PDP) candidates."
Wike said he was busy inaugurating projects that have been completed for the benefit of Rivers people, and would start politicking and choke his opponents soon.
The governor expressed doubt if the National Assembly members have the guts required to impeach Buhari as they have threatened to do.
This is because, he noted, they have not been firm in their role to check the excesses of the presidency, and wondered if the current threat was not another gimmick to deceive Nigerians.
Wike said it was imperative for him to have invited Gbajabiamila who, as a friend, had supported Rivers State Government to get the refund from the Paris Club.
Part of the money, Wike noted, has been expended on the Rivers State Assembly Quarters.
Inaugurating the project, Speaker of the House of Representatives, Hon. Femi Gbajabiamila, noted that the housing facility would definitely provide conducive residences for members of the Rivers State House of Assembly.
Gbajabiamila described the project as a worthy achievement that would long impact the performance of the Legislature in this state and stand to the credit of the men and women who envisioned and executed it.
"The highest test of our democratic experiment lies in our ability to deliver policies and programmes that improve the lives of our people. And we achieve this objective by building ladders of opportunity that allow them to achieve the highest aspirations of their hearts.
"If we can accomplish this, we have justified our public service. If we fail, nothing else will matter. With this project, Governor Nyesom Wike, has demonstrated his recognition of the vital role of the legislators in a functioning democracy.
"It now falls to the present and future legislators to live up to the high expectations of their office, and justify the confidence reposed in them."
In his address, Speaker of the Rivers State House of Assembly, Rt. Hon. Ikuinyi-Owaji Ibani, said in his 16 years now in the assembly, he had not seen such gesture shown to the legislative arm of government in the state.
"I have not seen anything like this. Governor Wike also built an iconic residence for speaker of the Rivers State House of Assembly. This is added to these 32-unit four-bedroom duplexes.
"This is what he does, as a leader, who does not attack democratic institutions that have benefitted him. Governor Wike is a leader that can encourage, improve and bring about superior status to democratic institutions for the good of the nation."
Providing the description of the project, the Permanent Secretary of the Ministry of Housing, Mrs Patience Whyte Amakiri, said while the civil work was done by Lubrik Construction Company, Julius Berger Nigeria Plc handled the furnishing of the flats.
According to her, there are 16 blocks of four bedroom duplexes, making 32 units in total; an ancillary building that has multipurpose hall, conveniences, and leisure spaces. There are also three guest houses, 150-meter capacity water tanks and a generator house.
N3.8bn Lawsuits: Ex-Agitators Urge Buhari To Probe Officials Of Justice Ministry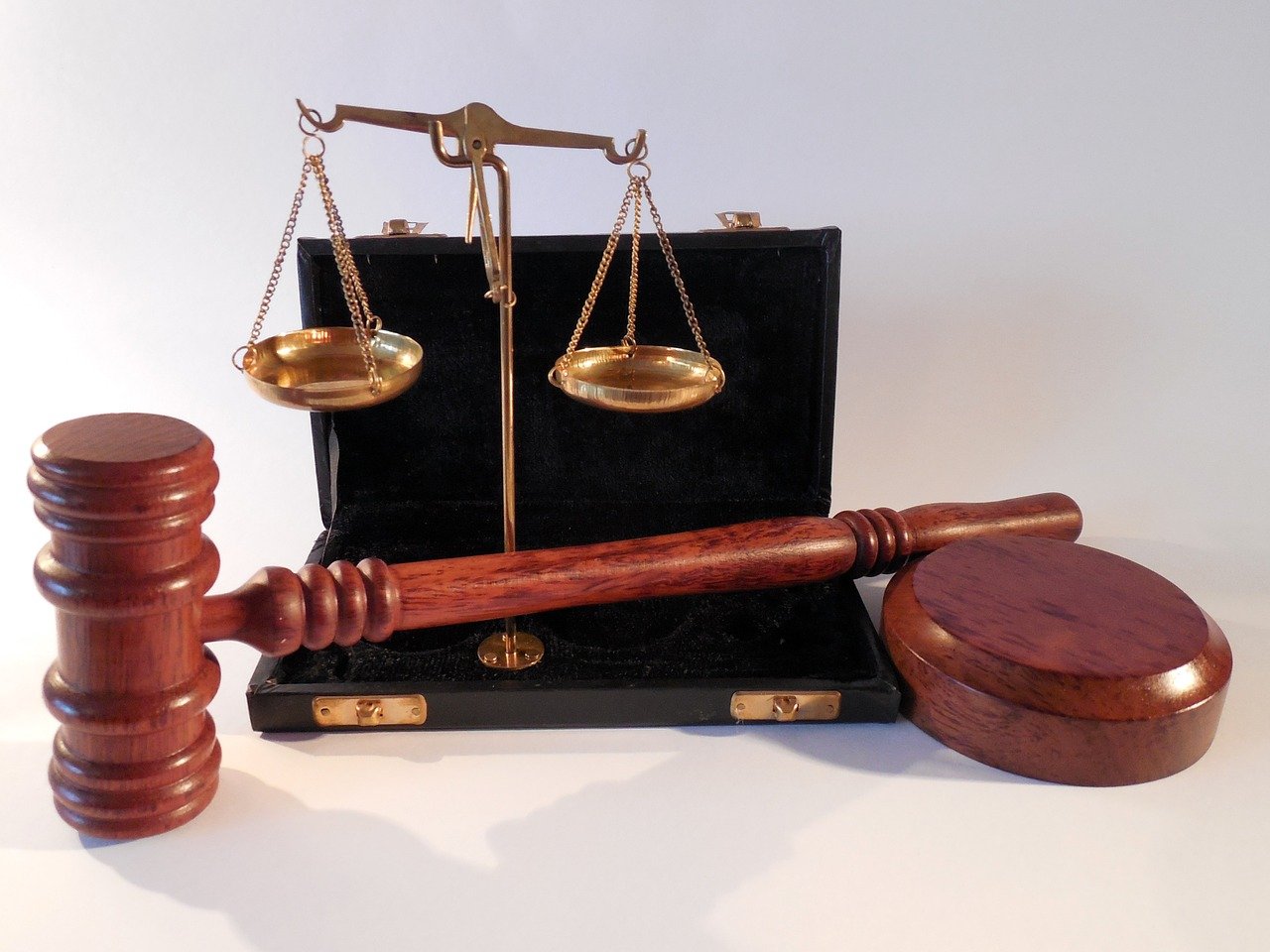 A coalition of ex-agitators under the auspices of Niger Delta Amnesty Beneficiary Forum (NDABF) has appealed to President Muhammadu Buhari to probe some officials of the Ministry of Justice following abrupt transfer of legal officers attached to the Presidential Amnesty Programme (PAP).
The ex-agitators, who spoke in Yenagoa, Bayelsa State, said the probe should be centred on the motive behind the transfer authorised by the Solicitor-General and the Permanent Secretary of the ministry, Beatrice Jeddy-Agba.
The National Coordinator, NDABF, James Okori, said they suspected that the sudden transfer was meant to frustrate PAP from filling proper defence against 15 companies accused of involvement in the 2019 looting of the N60billion amnesty training centre located in Kaiama, Bayelsa.
Okori said they were suspecting that the officials were sabotaging the legal battle instead of supporting the legal representation of PAP against the N3.8billion suit filed by the accused companies with 21per cent post judgement fee and special damages, which could run between N5billion to N8billion.
He said: "We are calling on President Muhammadu Buhari, the National Security Adviser, the ICPC, EFCC, and DSS to investigate the officials of the Federal Justice Ministry over their alleged role in removing the legal adviser and other legal officers from the Amnesty Office.
"We suspect that these officials may have been compromised by the accused companies. The removal of the legal officers attached to the Presidential Amnesty Office at this moment of such suit by the accused showed an alleged sabotage against the amnesty office from defending themselves against the N3.8billion lawsuit brought against the amnesty office by the 15 companies.
"The legal suit was for alleged unexecuted contracts during the tenure of the former Amnesty Coordinator, Prof. Charles Dokubo which allegedly led to the five days looting of the N60billion Amnesty Training Complex in Boro Town, Kaiama, Bayelsa State in February, 2019.
"Presently, the Amnesty Office does not have a legal adviser or competent legal representative. We strongly support the 124 amnesty beneficiaries that have filed cases against these 15 companies in two Federal High Courts in Abuja.
"The public must know that five companies out of the fifteen companies that are suing the amnesty office are allegedly not registered with the corporate affairs commission. They are suing for N3.8billion, plus 21percent post – judgement, and they are also requesting for special damages which can go as high as N5billion to N8billion."
Okori appealed to Buhari not allow those saddled with the responsible of defending the Federal Government and any of its agencies from reneging from their oath of office and loyalty to the country and the good work of his administration.
He said: "All we ask for is for justice. It is also our prayer that you cause urgent investigation into the matter. The hour has come; all ex-militants must rise up to support Col. Miland Dixon Dikio to fight against fraud and corruption in the amnesty programme.
"Dikio has repositioned the amnesty programme towards achieving its core mandates, and he has done exceptionally well since his appointment as Interim Administrator".
By: Akujobi Amadi