Flood: Expert Seeks Permanent Camps For IDPs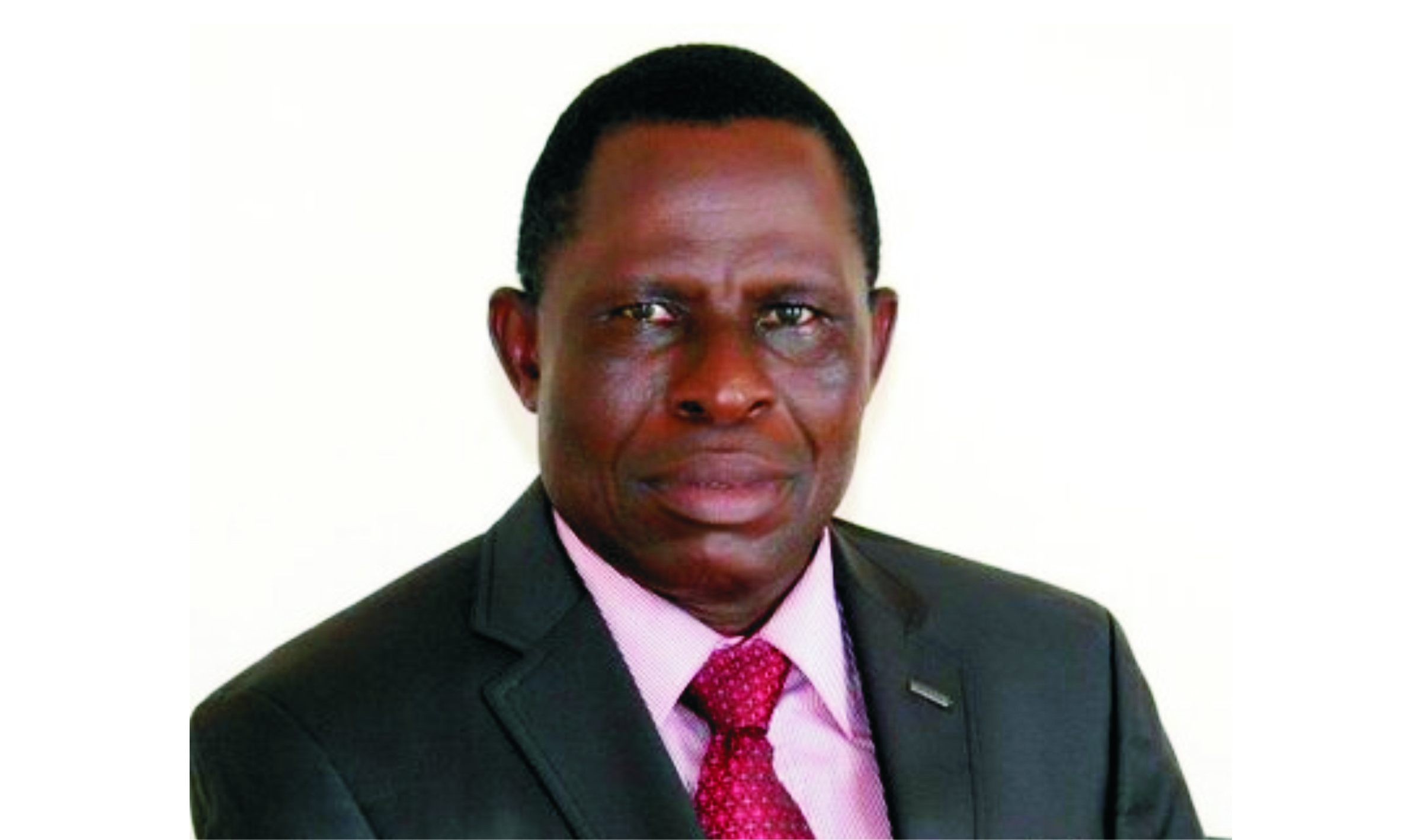 A retired Professor of Geology at the University of Port Harcourt, Prof. Enovie G. Akpokodje has called for the construction of permanent Internally Displaced Persons (IDP) camps in flood ravaged areas of Rivers State.
Akpokodje, who said this in an interview with The Tide via telephone in Port Harcourt said since flooding has become a perennial problem, that, people living in flood prone areas need permanent camps.
"The solution presently lies in the provision of accommodation for the people.
"Government needs to find a higher ground where the people can move to in the event of any flooding," he said.
He also stressed the need for relief materials such as food, clothing and others for those displaced by the flood.
"They need food and water. But I think that the permanent solution is to relocate the people to a higher ground.
The professor emeritus also advised farmers in flood prone areas of the state to always watch out and follow flood predictions with a view to commencing early harvesting of their crops to avoid being destroyed by water.
Meanwhile, the National Emergency Management Agency (NEMA) says, it is yet to take delivery of relief materials from its headquarters for onward distributions to flood affected areas in Rivers State.
South South zonal coordinator of the agency, Brandon Walson confirmed this in a telephone interview with The Tide in Port Harcourt.
Walson said applications for relief materials have been sent to all NEMA headquarters for relief materials.
"We are still expecting relief materials from our headquarters," he said.
He also confirmed the gradual retreat of water from some of the communities.
Meanwhile, the Eze Igbu Ubie of Ubie kingdom of Ahoada West Local Government Area. HRM Eze Augustine Okpokiri says his people still face serious hardship despite the gradual retreating of the flood from the communities.
Eze Okpokiri said the people need support to get back to their normal ways of life.
He said the flood destroyed both houses and farmlands, stressing that majority of his people have lost their sources of livelihood to the flood.
Similarly, the secretary to the Omoku City Council of Chiefs, Chief Olowu Martins, said displaced persons in the area are yet to receive palliative from both government and non governmental agencies.
Chief Martins told The Tide in an interview that thousands of those who lost their houses to the flood are now living as refugees.
According to him, thousands of persons were rendered homeless in the entire Usomini Clan, stressing that the people need support to go back to their communities.
Climate Change: Senate Seeks Broader Action To Tackle Gas Emission
President of the Senate, Ahmad Lawan, last Tuesday called for broader action to reduce gas emission, being one of the major pollutants contributing to climate change in Nigeria.
Lawan made the call at the opening of a two-day National Green Summit on climate change organised by the Senate Committee on Ecology and Climate Change in Port Harcourt.
The theme of the event is "Collective Action for Gas Emission Reduction and Climate Change Mitigation in Nigeria: A Call to Action."
Represented by Sen. Frank Ibezim, Imo North Senatorial District, Lawan said the Federal Government was fully focused on tackling climate change head-on, and as such, had set its zero emissions target by 2060.
"So, I am pleased to be part of this summit organised as an interactive platform for stakeholders in the private and public sectors, to engage on the critical issue of climate change.
"The interaction is coming at a time of increasing need for greater attention to questions about our environment, the importance of gas and the need to develop a carbon market framework.
"The development of a framework is part of a continuing quest to harness the benefits of nature to improve living standards," he said.
Lawan said the summit would also discuss and proffer solutions on how to reduce greenhouse gas emission in line with the National Determined Contributions.
According to him, the summit will also look into the inclusion of the United Nations Framework Conventions on Climate Change (UNFCCC), the National Environmental Policy (NEC), and the Paris Rulebook from COP 26.
"Examining possibilities from these efforts is helpful to growing our scope of actions; trusting in our collective ability to expand our understanding and charting new frontiers towards initiating new or more policy frameworks.
"The summit will subject issues to further technical scrutiny, before a possible recourse to the legislature either to enhance the Climate Change Act or to imagine future regulatory mechanisms.
"These endeavours amount to prioritising consultations, involvements and inclusions in both climate change governance and matters that have short, medium and long-term implications for the people and society," he added.
The senate president said the legislature was looking forward to receiving and deliberating on resolutions adopted at the two-day summit, to chart a better climate change framework.
On his part, Sen. Lawal Anka, Chairman, Senate Committee on Ecology and Climate Change, said that Nigeria was currently ranked among the 10 highest gas emitting countries in the world.
He said the country had been hard-hit by climate change as witnessed in the rapidly drying of the Lake Chad Basin as well as the climate-induced conflicts in the country.
"So, this summit will harness ideas on possible legislative interventions, to ensure that Nigeria meets her commitments under the Paris agreement on gas emission reduction.
"We have assembled eminent scholars and practitioners, captains of relevant industries, relevant agencies of government, civil society groups, and other stakeholders to brainstorm on the various sub-themes of the summit," he said. (NAN)
Flood Engulfs Communities In ONELGA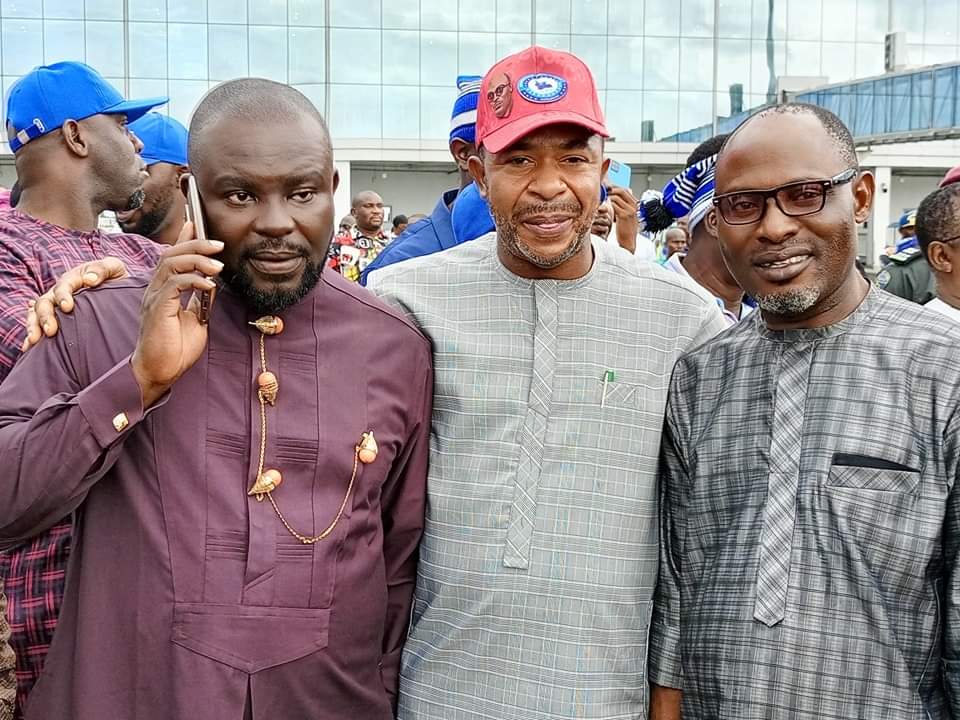 Report reaching The Tide has it that no  fewer than six communities including some government primary and secondary schools have been engulfed by flooding in  Ogba/Egbema/Ndoni Local Government Area of Rivers State.
According to the report, the affected communities are Obiofu, Utu-Umuoriji, Ase-Azaga, Ogbeogene Utuechi and Agwe among others, which are all within the Ndoni axis .    Though details of the incident are sketchy as at the time of filing this report sources within the affected communities said residents are having hard times as the water is rushing to every part of the area.
However, in an interview, an environmentalist,  Ikechukwu Ojoba, said some other communities are about to be submerged.
He mentioned these communities to  include: Kriegani, Aligwu, Idu-Obosiukwu, Idu-Osobile, Agbogwe, Usomini-Omoku, Obieti 1 and Ebeocha, respectively.
According to him, a fact-finding mission which was carried out on Monday  informed that farmlands and crops worth millions of naira had been badly affected by the flood.
The affected residents were said to have been confused as a lot of them have did not an alternative place to relocate.
The authorities of Ogba/ Egbema/Ndoni Local Government Area are yet to be reached for comments.
By: John Bibor
Flooding: Our People Are Helpless, Ubie Monarch Cries Out 
The Eze Igbu Ubie of Ubie Kingdom of Ahoada West Local Government Area, Eze Okpokiri Maxwell, has blamed the Federal Government for failing to do the necessary things to check the perennial flooding in his kingdom.
Eze Okpokiri, who said this in an exclusive interview with The Tide in Port Harcourt, said his people are helpless in the face of the surging water.
"The flooding issue is a very pathetic situation as far as Ubie kingdom is concerned.
"They said we should move to higher grounds, how do we move, who will help us? As far as I am concerned our people are helpless", he said.
The royal father regretted that Ubie kingdom has not received any assistance from any quarters as far as flooding is concerned, adding that the kingdom has lost property including human lives to flooding.
"Ubie has lost  buildings, farmlands including lives in the last three years to flooding and there is no assistance from any body," he said.
He said farmers in his kingdom are now in panic mood, adding that some of them have started harvesting crops to avoid being destroyed by the coming waters.
"Our farmers have started harvesting crops that have just been planted", he said.
He also said the last flooding rendered many of his people homeless, stressing that those affected are yet to recovers even as another flood is coming.
Okpokiri faulted claims by the National Emergency Management Agency (NEMA) that relief materials were donated to victims in previous years and said that none of his people received relief materials from any agency.
According to him, as the king of the Ubie kingdom, his palace ought to be aware of any agency or company bringing relief materials to his people. He alleged that materials, if any was given, did not get to the right people.
The king blamed the federal government for not doing enough, stressing that proper attention is not given to the issue in the Orashi region.
It would be recalled that the National Emergency Management Agency(NEMA) had recently directed communities in the Orashi part of the state to begin to move to higher grounds as the region will be affected by flooding this year.
Some residents of Ubie and Engenni kingdoms who also spoke on the issue said federal government had not helped them during previous floodings.
They called  on the government to dredge the Orashi river to facilitate free flow of waters.
By: John Bibor & Oreoluwa Adigun