2021: Obiano Presents N143.7 bn Budget Proposal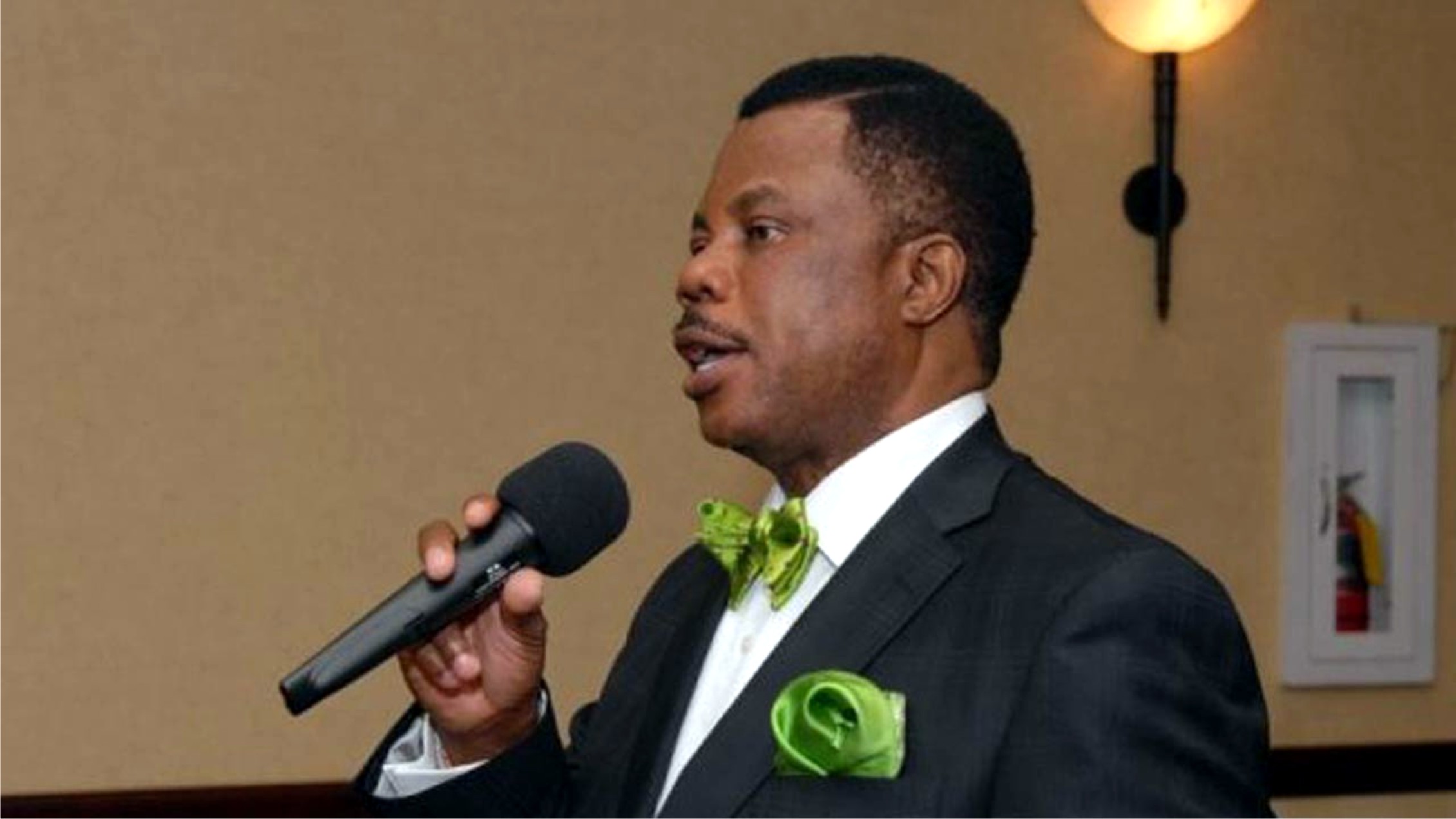 Governor Willie Obiano of Anambra State presented a budget proposal of N143.7 billion to the State House of Assembly for approval yesterday.
Obiano, who tagged the appropriation bill " Budget of Economic Recovery and Consolidation," said that it would help sustain past performance and ensure the state maintained its status as a business hub and investment destination.
According to Obiano, a total of N86.9 billion will be spent on capital expenditure, translating to 60.5 per cent of the budget , while N56.8 billion will go to recurrent expenditure, translating to 39.5 per cent of the budget.
He said the estimate was premised on the crude oil price benchmark of $35 per barrel.
Obiano said that expected revenue from Value Added Tax was N20.8 billion, while other capital receipts would be N20.9 billion.
The governor said that N36.6 billion would be raised from Internally Generated Revenue (IGR).
On personnel expenditure, Obiano said that N17.6 billion would be spent as salaries and wages, N16.2 billion would be spent on group life insurance, loan, pensions and gratuities of retirees, while N22.9 billion would be spent on overheads.
He said that N11.0 billion was provided for domestic debt financing, comprising of single digit concessionary programme lending for interventions in healthcare, social investments, agriculture, manufacturing and youth entrepreneurship.
The budget breakdown revealed that construction of roads, bridge works and infrastructure had the highest allocation of N32 billion followed by healthcare which had N6.8 billion.
Education and agriculture were allocated N5.0 billion and N2.5 billion respectively, while community social development projects got N1.1 billion.
Water resources and public utilities got N3.77 billion while environment got N3.4 billion and mall and medium enterprises development N2 billion.
Obiano said "we have set aside the sum of N200 million for payment as compensations to our people who have proven cases of gross human rights violations, torture and death from the activities of the defunct SARS in the state.
"Over 70 per cent of my appointees are youths, therefore, we have allocated the sum of N5.4 billion to youth entrepreneurship and empowerment programmes.
"We have also allocated N1.1 billion to empower youths through vocational, agricultural and artisan training programmes as well as N120 million for the establishment of creative centres, innovation hubs and ICT related projects.
"Meanwhile, N5.8 billion has been earmarked for the completion of the proposed Anambra International Airport, N500 million for the completion of the International Conference Centre, Awka.
"This budget seeks to entrench a new watershed in the development aspirations of the state. We hope, therefore, that it will be given a speedy consideration and passage to ensure a sustained and steady advancement of our state.''
Receiving the budget, the Speaker, State House of Assembly, Mr Uche Okafor, said the presentation was necessary to obtain legislative consent for the amount of money to be spent in the coming financial year.
He promised that the Assembly would continue to work in synergy with the executive for the good of the people and the development of the state.
The News Agency of Nigeria (NAN) reports that Obiano presented a budget estimate of N101.4 billion for 2016, N115.5 billion for 2017, N166.9bn for 2018, N157.1bn for the 2019 and N137.1 billion for 2020 fiscal year, but which was later revised to N114.9 billion.
The budget revision became necessary following the COVID-19 pandemic which brought about a fall in revenue and the national and state-wide lockdown of businesses.
Kogi Gov'ship Election Petitions Stolen By Gunmen – Police
The Kogi State Police Command has confirmed that gunmen attacked the secretary of the state governorship election tribunal, Mr David Umar Mike on Monday in Lokoja and made away with sensitive petition documents on the just concluded gubernatorial election in the state.
The state police command's Police Public Relations Officer (PPRO), SP William Aya,  disclosed this in Lokoja on Wednesday.
The police authorities said the attackers of the state governorship tribunal secretary carted away all the petition documents filed by five political parties at gunpoint.
According to the police authorities, the documents carted away from Mike include, petitions filed by four (4) Parties: Action Alliance (AA), Action People's Party (APP), Peoples Redemption Party (PRP) and Social Democratic Party (SDP) as well as two (2) Record Books/a Bag containing his personal item.
The police added that the incident happened just before the Central Bank of Nigeria (CBN) office at about 13:20hrs on Monday, while victims were on their way to the tribunal venue at the state High Court complex, Lokoja.
Police said, "On Monday, 04/12/2023 at about 1820hrs, one Mr David Umar Mike 'm' Secretary to Kogi State Governorship Election Petition Tribunal along with Labode Apreala (f) Confidential Secretary and Hassimu Adamu Assistant Secretary, came to State Criminal Investigation Department, Kogi State Police Headquarters and reported that on the said date, three of them left their Hotel rooms in Lokoja about 1300hrs, heading to their Office at the High Court Complex driving in his (David's) Peugeot 406 Car.
"That just before the CBN at about 1320hrs, one SUV vehicle which had earlier overtaken him blocked his car with two other SUVs following behind.
"All of them surrounded and blocked him as he attempted to reverse. That he saw about seven hooded men all heavily armed and dressed in black attire who shot severally into the air and dragged him and his two other colleagues out of their car, ransacked the car and made away with all the petition documents."
SP Aya added that the state Commissioner of Police, CP Onuoha Benthrand, had ordered for a thorough and diligent investigation into the incident.
Meanwhile, the police command has advised the general public to avoid statements that may prejudice ongoing investigation into the matter even as the command appealed to anyone with useful information on the incident to provide same to the command.
SDP and the All Progressives Congress (APC) had traded words over the attack on Monday with both sides pointing an accusing finger at each other.
While the SDP alleged that the attack was perpetrated by hired political thugs, the APC said it was staged.
Benue LGs Dissolution Lawless – Senate Minority Leader
The Senate Minority Leader and Senator representing Benue South, Abba Moro, has condemned the recent dissolution of local government chairmen in the state by Governor Hyacinth Alia, describing it as "lawlessness".
In an interview on live television, Wednesday, Senator Moro expressed his disapproval of the Governor's action, stating that it was a violation of the Nigerian Constitution.
He maintained that the governor did not have the power to unilaterally dissolve elected officials, and such actions could only be taken through due process and legal means.
He said, "Let me say clearly from the beginning, the constitution doesn't provide for caretaker. Two years plus ago, the Supreme Court ruled in the case of Ekiti State that sacked council chairmen that the governors do not have power to sack local government council and constitute caretaker committees.
"And even went further to say that the state houses of assembly do not have power to dissolve councils and that the state governors do not hide under laws made by the state assembly to dissolve elected councils.
"How can you now say you are investigating 23 local governments, 276 council wards and all of them have been found corrupt? If you find somebody, prosecute him.
"The issue now is that the action that the State House of Assembly has taken which they said he followed is wrong. What is wrong is wrong.
"This is the lawlessness that is taking place in Benue State. Is that correct? We must rise up against this thing."
Third Republic Lawmakers Demand Unpaid Salaries, Allowances
Former lawmakers elected in the Third Republic, on Wednesday, demanded the immediate payment of their unpaid salaries and allowances to make ends meet.
The lawmakers made the plea while leading a delegation of the Third Republic Forum to present an award of selfless service to an alumnus of the Third House of Assembly and current member representing Sagbama/Ekeremor Federal Constituency, Bayelsa State, Frederick Agbedi.
A member of the group, Basil Okafor, said President Bola Tinubu, who was elected Senator on the platform of the Social Democratic Party belonged to the set now battling to have their entitlements paid to them
"The President of the Federal Republic of Nigeria, an octopus in battle, has fought from 1992 till date to make input and he is today the President. We have a lot of problems that we now think that having a President who is one of us, having members of the House of Representatives and multiple Senators, that some of these problems can be addressed. We have problems with our claims and salaries that were not paid at that time. We have problems that we are seeking the face of this government to see how they can help us resolve.
"And we know that having Agbedi here, he can help us coordinate his fellow members to champion this cause and the press should also help us in any way to highlight some of these problems that are facing us because we are the old boys of this current government," he said.
He noted that the rules governing the activities of the 10th House were put in place by the Third Republic lawmakers, adding that the current lawmakers now only amend the rules to meet current realities.
Also speaking, the National Organising Secretary of the group, Hajiya Amina lauded Agbedi for his contribution to the development of the Nigerian society.
"We are here this afternoon to honour our own, the man called Fred Agbedi. He is a man who represents the interest of his people, who even represents the interest of women and fought for the creation of the Ministry of Women Affairs. He is women-friendly," she said.
Stressing the difficulty the Third Republic lawmakers are facing owing to unpaid entitlements, she said, "Many of us have died. When we came here, we were 593, but over 250 have gone. Most of the women are dead.
"Yesterday (Tuesday) was 31 years since we were sworn in as members of this parliament. Our grandchildren can now vote and be voted for but we still have problems.
"If Moshood Abiola and Babagana Kingibe have been honoured and recognized, we were the foot soldiers. We were the delegates that voted them into power. What about us? Why can't we be honoured and our standing salaries paid?
"Some of us are half dead. I am also half dead because my engine is knocked. I am just trying to make life easy for myself. We are calling on the government and the President to help us."
While thanking his guests for the honour done to him, Agbedi called on the Federal Government to quickly pay up the salaries and allowances owed to the ex-lawmakers saying, "All their entitlements should be given to them. Even the President, Bola Tinubu will benefit from this."