2021: Obiano Presents N143.7 bn Budget Proposal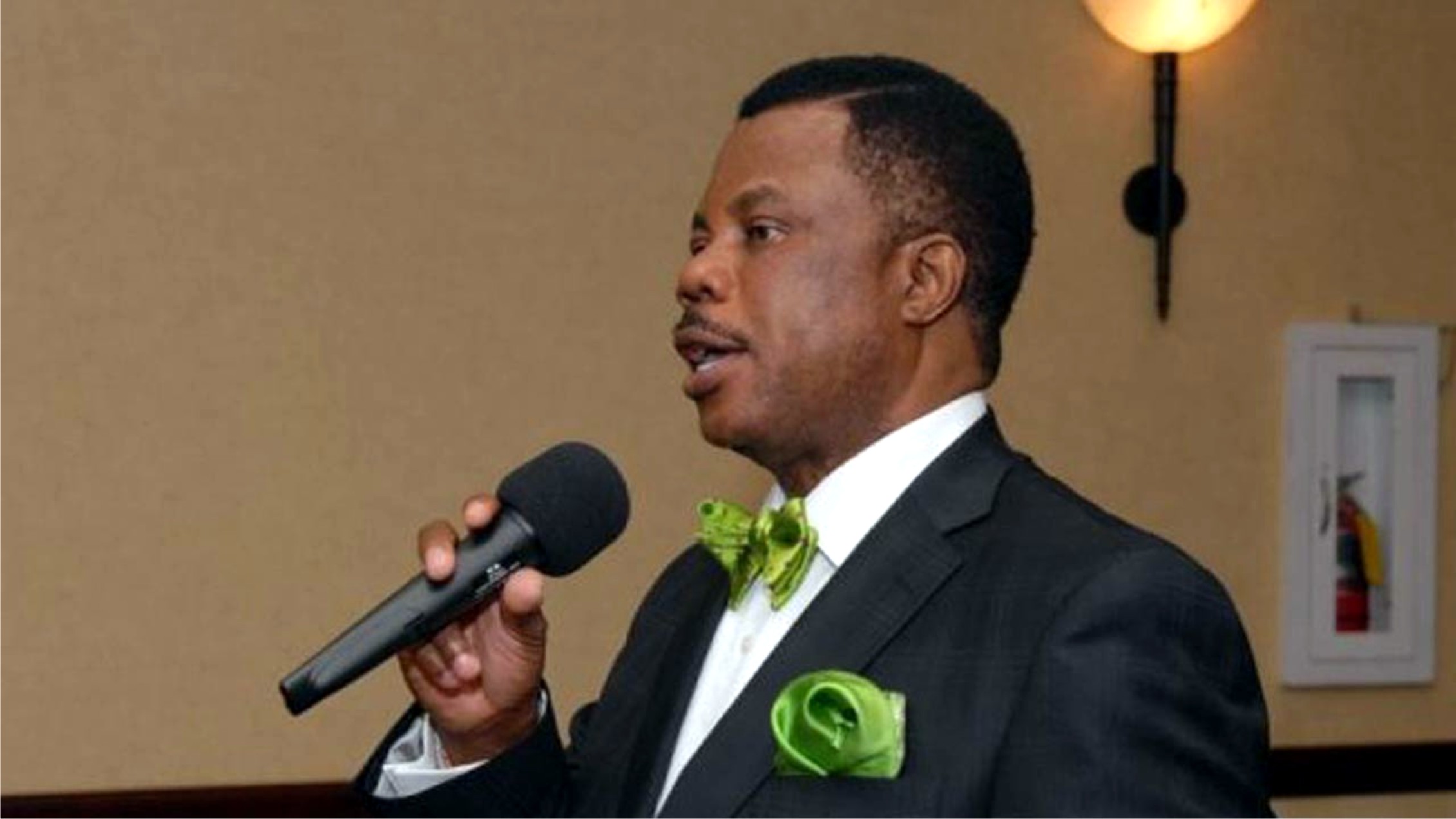 Governor Willie Obiano of Anambra State presented a budget proposal of N143.7 billion to the State House of Assembly for approval yesterday.
Obiano, who tagged the appropriation bill " Budget of Economic Recovery and Consolidation," said that it would help sustain past performance and ensure the state maintained its status as a business hub and investment destination.
According to Obiano, a total of N86.9 billion will be spent on capital expenditure, translating to 60.5 per cent of the budget , while N56.8 billion will go to recurrent expenditure, translating to 39.5 per cent of the budget.
He said the estimate was premised on the crude oil price benchmark of $35 per barrel.
Obiano said that expected revenue from Value Added Tax was N20.8 billion, while other capital receipts would be N20.9 billion.
The governor said that N36.6 billion would be raised from Internally Generated Revenue (IGR).
On personnel expenditure, Obiano said that N17.6 billion would be spent as salaries and wages, N16.2 billion would be spent on group life insurance, loan, pensions and gratuities of retirees, while N22.9 billion would be spent on overheads.
He said that N11.0 billion was provided for domestic debt financing, comprising of single digit concessionary programme lending for interventions in healthcare, social investments, agriculture, manufacturing and youth entrepreneurship.
The budget breakdown revealed that construction of roads, bridge works and infrastructure had the highest allocation of N32 billion followed by healthcare which had N6.8 billion.
Education and agriculture were allocated N5.0 billion and N2.5 billion respectively, while community social development projects got N1.1 billion.
Water resources and public utilities got N3.77 billion while environment got N3.4 billion and mall and medium enterprises development N2 billion.
Obiano said "we have set aside the sum of N200 million for payment as compensations to our people who have proven cases of gross human rights violations, torture and death from the activities of the defunct SARS in the state.
"Over 70 per cent of my appointees are youths, therefore, we have allocated the sum of N5.4 billion to youth entrepreneurship and empowerment programmes.
"We have also allocated N1.1 billion to empower youths through vocational, agricultural and artisan training programmes as well as N120 million for the establishment of creative centres, innovation hubs and ICT related projects.
"Meanwhile, N5.8 billion has been earmarked for the completion of the proposed Anambra International Airport, N500 million for the completion of the International Conference Centre, Awka.
"This budget seeks to entrench a new watershed in the development aspirations of the state. We hope, therefore, that it will be given a speedy consideration and passage to ensure a sustained and steady advancement of our state.''
Receiving the budget, the Speaker, State House of Assembly, Mr Uche Okafor, said the presentation was necessary to obtain legislative consent for the amount of money to be spent in the coming financial year.
He promised that the Assembly would continue to work in synergy with the executive for the good of the people and the development of the state.
The News Agency of Nigeria (NAN) reports that Obiano presented a budget estimate of N101.4 billion for 2016, N115.5 billion for 2017, N166.9bn for 2018, N157.1bn for the 2019 and N137.1 billion for 2020 fiscal year, but which was later revised to N114.9 billion.
The budget revision became necessary following the COVID-19 pandemic which brought about a fall in revenue and the national and state-wide lockdown of businesses.
2023: Vote Candidates Who'll Protect Your Interest, CAC Advises Christians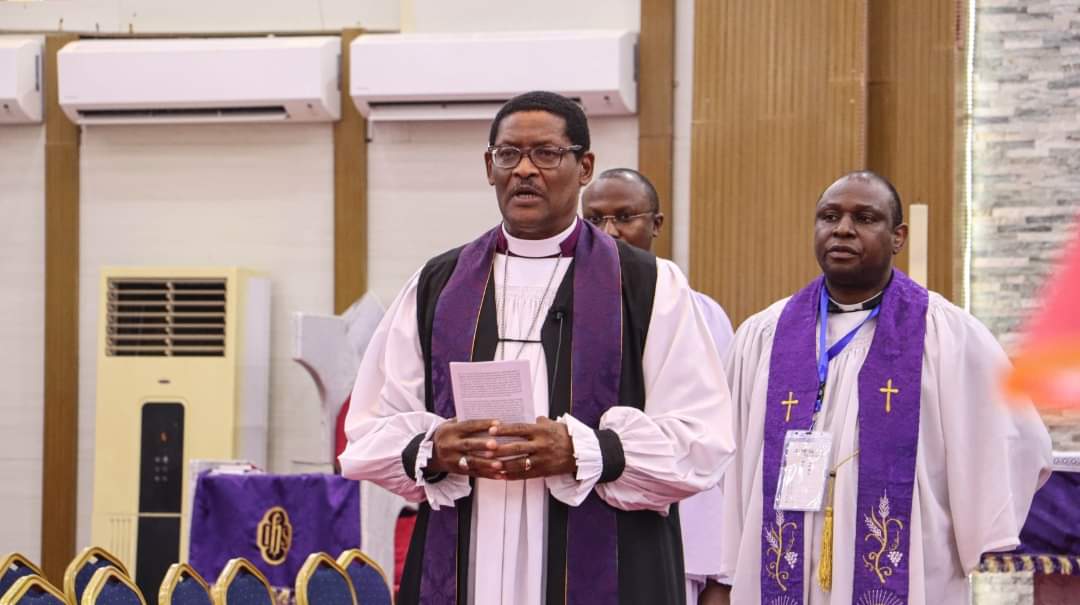 The President of the Christ Apostolic Church, Pastor Samuel Oladele, has charged Christians in the country to vote for a presidential candidate that would protect their interests.
The cleric who condemned the same faith presidential ticket said it was improper in a pluralistic country like Nigeria.
Oladele gave this advice in his address at the annual 2022 Pastors Conference of the CAC, held at the camp of the church in Ikeji Arakeji, Osun State on Wednesday.
He said, "Throughout the course of human history, God has always sought men and women to stand for Him in the place of leadership – like Joseph in Egypt, David before Goliath the Philistine, Esther in Shushan and Daniel in Babylon.
"The forthcoming general election is one that we must be interested in, as we cannot afford to remain complacent while decisions that affect our faith are being made. We shall be guided by the criteria provided by the Christian Association of Nigeria for the election of our next set of political leaders in Nigeria.
" I urge you to vote for candidates who will protect the cause and interest of Christianity in Nigeria. I make bold to declare loud and clear that the interest of the kingdom of God and of His Christ is more important than all other interests. Hence, the interest of God's kingdom must guide our consideration of who to vote for in the forthcoming general election in Nigeria."
Expressing concern about the present situation of the country, the cleric admonished Nigerians not to despair but to be more prayerful for better days to come and also to walk on the way of righteousness.
He said, "It is an undeniable fact that we are in dire strait as a nation. The continued decline of socio-economic infrastructures as well as the nonchalance of those who are entrusted to provide the desired solution to these problems, calls for concern.
"However, we are not without hope because we have a God who rules in the affairs of men. Let us continue to call upon Him while we play our roles as responsible citizens of Nigeria. Righteousness remains the panacea to the reproach of our nation, Nigeria. Let us not only preach it, but practice righteousness."
2023: NSCDC Tasks Politicians On Peaceful Campaigns
The Nigeria Security and Civil Defence Corps  , (NSCDC), has stressed the need for politicians to eschew all forms of hate speech and violence ahead of the 2023 general elections.
Commandant of the Corps in Cross River State Mr Samuel Fadeyi, stated   this in Calabar on Wednesday  during the commemoration of the 2022 International Day of Peace.
Mr Fadeyi who led personnel of the command in the state  on a peace walk along major routes in Calabar metropolis to create awareness  on the benefits of peace building for nation's growth emphasised that  peaceful co-existence is a sine-qua-none for development.
He noted that as the campaigns for the 2023 general elections commence on September. 28, it was important for politicians to eschew all forms of hate speech and promote unity.
"All campaigns should be issue based, it shouldn't be based on discrimination, racism or gender. People should shun hate speeches and embrace peace because we need unity to grow as a nation.
"Today has been designated by the United Nations as International Peace Day. It was established in 1981.
"By 2001, because of the conflicts all over the world, the day was designated as non violence and cease fire day as an addition to it been an International Peace Day.
"As we go out for this peace walk today, we are creating the awareness that peace must continue to reign in the country," he said.
The theme for the 2022 International Peace Day is "End Racism, Build Peace".
He said the command has commenced sensitisation of the public to imbibe the need for unity and peace.
Ayu Must Resign, S'West PDP Group Insists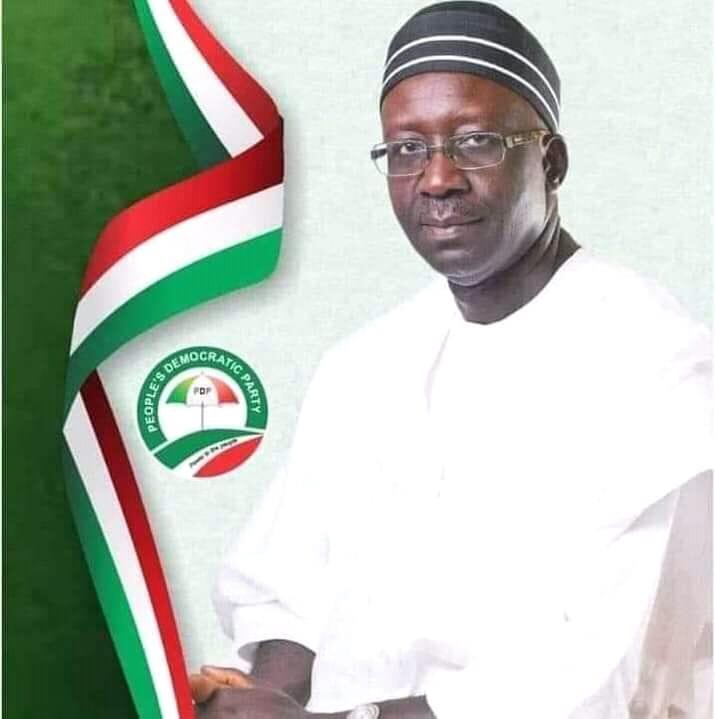 A group, South-West Forum of PDP Stakeholders for Justice, on Wednesday, reiterated its support for Governor Nyesom Wike of Rivers State and others sympathetic to his cause, that the National Chairman of the Peoples Democratic Party, PDP, Senator Iyorchia Ayu should resign.
In a statement by former Publicity Secretaries of Ondo and Lagos states, Messrs Banji Okunomo and Taofik Gani, the forum said Ayu's resignation will bring about confidence, inclusiveness and oneness in the party.
The statement reads: "We, the above-named Forum of the Party, wish to affirm our support for the position being canvassed by Governor Seyi Makinde, corroborated by the doggedness of the 'Wikes' and the wisdom of the 'Bode Georges', as a lasting panacea for peace and eventual victory of our party at the 2023 Presidential election.
"We wish to justify our position on the following premise: "Assuming Dr. Ayu, in his wisdom, genuinely chose and believed in the emergence of a Northern Presidential Candidate for the PDP and went further to acknowledge Governor Aminu Tambuwal as the hero of democracy following his withdrawal from the Presidential race to pave way for Atiku Abubakar at the Party's national convention, it is our take, that Dr Ayu should indeed go further to logically and wisely conclude the process that would guarantee the emergence of Atiku Abubakar as the next president of Nigeria by making other possible sacrifices necessary to achieve that goal.
"Indeed, this is why and when Dr. Ayu himself will be more celebrated as PDP's Hero of Democracy rather than clogging the Party's wheel of Progress and creating avoidable crisis for the Party.
"We will not forget to admonish our candidate, the next president of Nigeria, Alhaji Atiku Abubakar to be wary of the ill and reactionary advice of some traditional moles, who are insistent on offering opinions capable of jeopardizing the chance God has opened for the PDP in the emerging dispensation.
"Nigerians are indeed awaiting the PDP as the actual potent alternative government, and God forbids, if this opportunity skips us, Nigerians may never again associate with the PDP.
"We call for immediate restoration of sanity, confidence, inclusiveness and oneness in the Party as a stitch in time saves nine."