Bonfrere Yet To Receive Atlanta'96 Gold Medal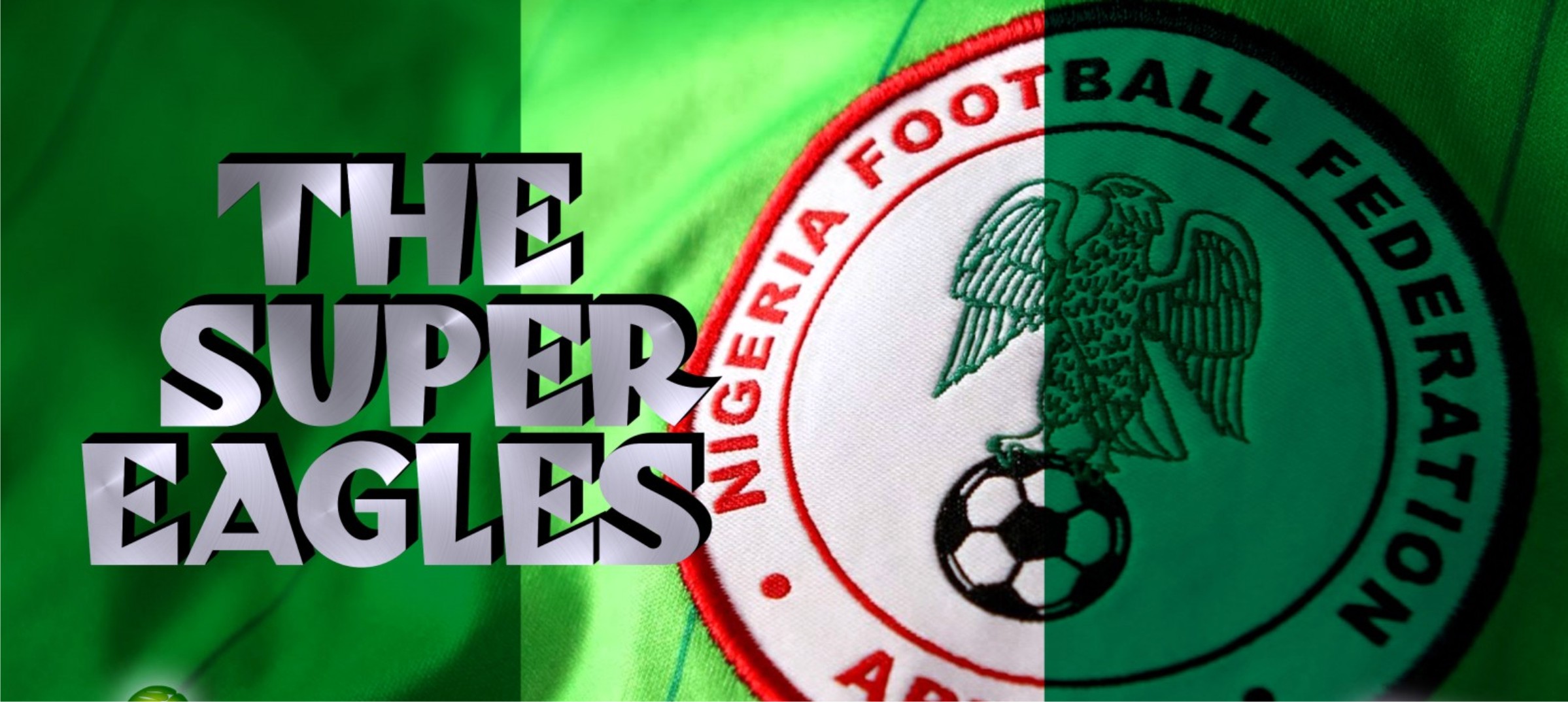 Former Super Eagles boss Johannes-Franciscus Bonfrere has admitted he is yet to receive his Olympic medal 24 years after leading the Dream Team to gold in Atalanta.
Far from being considered favourites, the Nigeria squad made up of a talented group that included Celestine Babayaro, Taribo West, Nwankwo Kanu, Emmanuel Amuneke, Jay-Jay Okocha, Victor Ikpeba, Garba Lawal, Daniel Amokachi and Sunday Oliseh all punched above their weight to beat a strong Argentina side in the final 3-2.
They are however, famously remembered for their epic 4-3 semi-final win against Brazil, where they rallied back from 3-1 to score in the closing 12 minutes through Ikpeba and Kanu, the latter netting twice in injury time.
It is regarded as one of the finest moments not only in Nigerian sports history but in the Olympic Games as well.
Bonfrere says he was not given a medal because the provision was not made for him which he did not take likely.
"I have not been given the Olympic gold medal we won in 1996. After we celebrated our victory over Argentina at the final, I was prevented from climbing the podium to receive my medal," he told Tidesports source
"They said mine was not available. I was annoyed and refused to return with the team to Nigeria. I went to Holland instead."
Bonfrere also revealed he was promised property by the Federal Government of Nigeria as part of his rewards for his achievements with the national team.
Iheanacho Disappointed Over Leicester Relegation
Kelechi Iheanacho has said he is disappointed after Leicester City failed to survive the drop to the Championship.
Going into the ultimate day of the league, Southampton were already relegated, leaving Leeds United, Leicester and Everton the remaining teams to battle it out for survival.
Though the Foxes claimed a 2-1 win over West Ham United in the final game of the 2022/23 season, it was not enough to keep them in the topflight as fellow strugglers Everton also managed a 1-0 win over Bournemouth, a vital victory enough to keep the Toffees in the Premier League ahead of the Foxes.
Reacting to their drop, Ihenacho said it was a hard one to take but expressed conviction they will get back up.
"I don't even know how I feel right now. I'm so disappointed. I don't know what to say. I just need to thank the football club, the fans, everyone who has supported us from the start to now." he told LCFC "I know it's a hard one to take but if life kicks you, you just need to stand up and keep going. Whatever it is, we just keep going, stay strong, and hopefully we get back up.
"Nobody's really happy at this time. It's a bad time for the club and everyone. We need to take it on the chin and move on. It's really not what we want but we can't go back now. We have to move forward."
Iheanacho also noted the unflagging support of the fans, recalling how they stood by them even at the end when all hopes were bleak.
He said: "The fans were really amazing, even at the end, they were clapping us and showing us support.
Super Eagles Lack Fighting Spirit-Aghahowa 
Former Super Eagles goal king, Julius Aghahowa, has said that the return of the fighting spirit to the Super Eagles' attack is imperative if the senior national male football team must return to winning ways.
Speaking with news men in Lagos, at the unveiling of the 12 teams for the maiden Naija Super Eight, Aghahowa stated that the team as presently constituted lacked the fighting spirit that it was known for in the 1990s and 2000s.
"The Super Eagles of today have great players, but something is missing. That fighting spirit in the attack is no longer there, and there is an urgent need for the team to have it back again to return to winning ways," he said.
Asked if Coach Jose Peseiro has what it takes to return the team to its glory days Aghahowa said: That question should be directed to the Nigeria Football Federation. But for me, I think the Super Eagles need a coach, who will be on the ground in Nigeria. Move around league venues to scout for talented players, who are hungry to win, and who will sharpen the team's attack."
Other former internationals at the occasion were Ike Shorunmi, Tijani Babangida, Jonathan Akpoborie, Victor Ezeji, and Mutiu Adepoju.
National Honour Delights Osimhen
Napoli and Super Eagles striker, Victor Osimhen, has expressed delight at the national honour conferred on him at the weekend by the government of former President Muhammadu Buhari.
Buhari approved the conferment of the 2023 special national awards on 340 Nigerians and friends of the country in various categories.
Osimhen, who was one of the recipients of the Member of the Federal Republic (MFR) honour thanked the government and Nigerians in general for identifying with his successes.
"Today, I feel so blessed and grateful as I announce that I have been awarded the prestigious Member of the Order of the Federal Republic (MFR) award by the Federal Republic of Nigeria," Osimhen wrote in a lengthy post on his Twitter Page.
Incidentally, the National honour conferred on Osimhen coincided with his 100th appearance for Napoli and the 24-year-old also marked the auspicious moment with two goals for the already-crowned Serie A champions.
Osimhen, with 25 league goals, is on course to be crowned the Serie A top scorer this season; a feat never achieved by an African player.
"Today also marked my 100th game for Napoli and I was fortunate to score 2 goals for my club, it is an amazing moment and feeling for me to be able to achieve this feat for this great club," Osimhen continued.
He added: "This MFR recognition also means a lot to me, as it symbolizes the appreciation and support of the great Nigerian people for the dedication and hard work they have always put into their careers to make Nigeria Proud.
"My deepest gratitude goes to the Federal Republic of Nigeria for recognising me at such a national level, and I am so humbled and grateful. I am proud to be a Nigerian and represent Her.
"I would like to extend my sincere appreciation to the Ministry of Youth and Sports Development for their continuous efforts in promoting and developing sports in our country. Their support has contributed to the growth of myself and every other athlete in the country."
Osimhen also reserved special praise for his family members whom he described as a pillar of support for his career while also thanking his fans for believing in him and propelling him to great heights.
"To my amazing family, who have been my rock and source of inspiration throughout my journey, I am forever indebted to your love and support. I love you all and this award is as much yours as it is mine.
"And to my fans and supporters, both in Nigeria and around the world, you all are super amazing and I am so grateful for all you do for me. Your constant support, well wishes and cheers have uplifted me in moments of triumph and provided solace during challenging times.
"I am immensely honoured to achieve this feat for Napoli and I'm also honoured to receive this MFR award, and I consider it a responsibility to continue striving for excellence, more records and making meaningful contributions to people's lives with the sport I love.
Thank you, everyone" he concluded.
Apart from Osimhen, a couple of other individuals that are in the sports circles also received various national awards.
They include the immediate past president of the Nigeria Football Federation, Amaju Pinnick, conferred with the Officer of the Order of the Federal Republic, OFR.
Football legend, Austin Okocha, was conferred with the honour of Officer of the Order of Niger (OON) while basketballer Ejike Ugboaja like Osimhen was also conferred with the Member of the Federal Republic (MFR).