Abua/Odual Assembly Rep Prepares For Post COVID-19 Era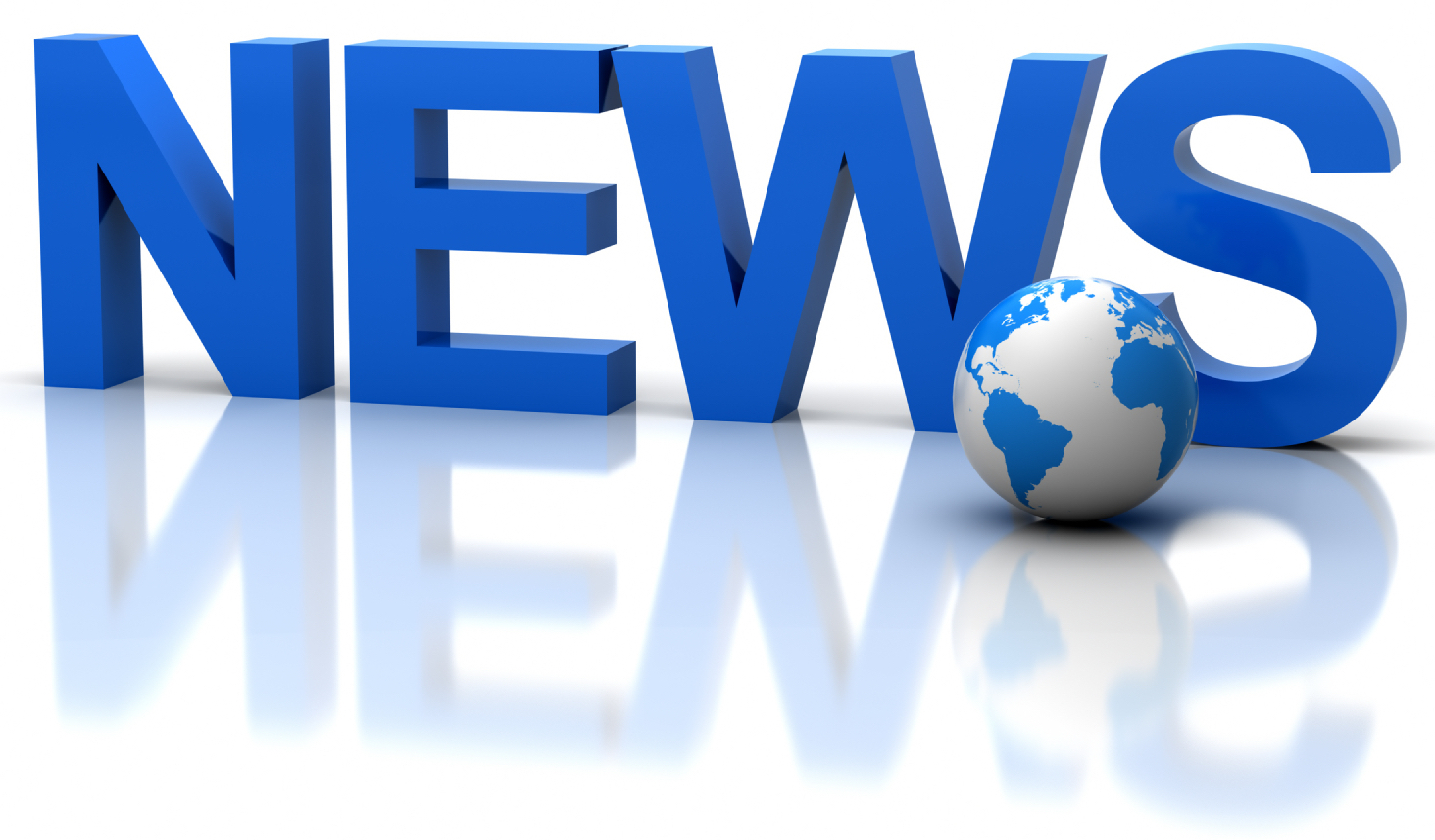 After coming to the aid of his constituency through the provision of food and monetary palliatives to the vulnerable and needy in his Constituency, the member representing Abua/Odual in the Rivers State House of Assembly, Honourable Sokolo Solomon, says his target is to empower members of his Constituency with skills that would see them through the post COVID-19 hardship and beyond.
Honourable, Solomon, who made this known in an interview with the newsmen in his office, said the reason of his focus beyond the period of the COVID-19 pandemic, to after the virus is based on the realisation that society is more likely to experience one of the worst economic hardships after the pandemic.
Consequently, he has two key empowerment projects for members of his constituency, particularly for the less privileged and vulnerable.
The first is the setting up of cooperative societies in the Local Government "with a Board of Trustee that will supervise" them.
Towards this, he said, modalities are being put in place to introduce the people, who are mostly farmers, into mechanised farming.
"I, as part of my constituency projects, am in charge of tractors, which we will give to them (farmers) to manage, so that they can be introduced to mechanised farming. I've even started negotiations with the producers of the machinery", he said.
The second is the establishment of a general skills acquisition project, saying that, "Immediately the lockdown eases off, I'll travel and meet them for the skills acquisition. I have already gotten a place.
"I have already started thinking ahead, and part of what I submitted as my constituency projects are all geared towards empowerment", he said, noting that he has secured a location where to site an all round skills acquisition establishment.
"The nature of my skills acquisition is that I want to see how Abua/Odual LGA will be the hub of tailoring in Rivers State, and I'm seeing my catchment areas as Bayelsa, Emohua, Ahoada, Degema, Abonnema, etc.", he explained.
To achieve this, he stated that, "I intend getting machines and very good tailors. They'll come in, I'll give them everything: space etc. They will come and train people innAbua/Odual on tailoring.
"We already have somebody who's willing to teach our people plumbing for free, and be part of the skill acquisition centre.
"The idea is that the people will learn such basics skills of plumbing, welding, electricals, etc in the centre, which will be self-financing. The only thing is that I'll provide the structure and equipment. The resource persons will be resident in the centre", he said.
Ibom Developers Provides Healthcare Support To 1,200 Residents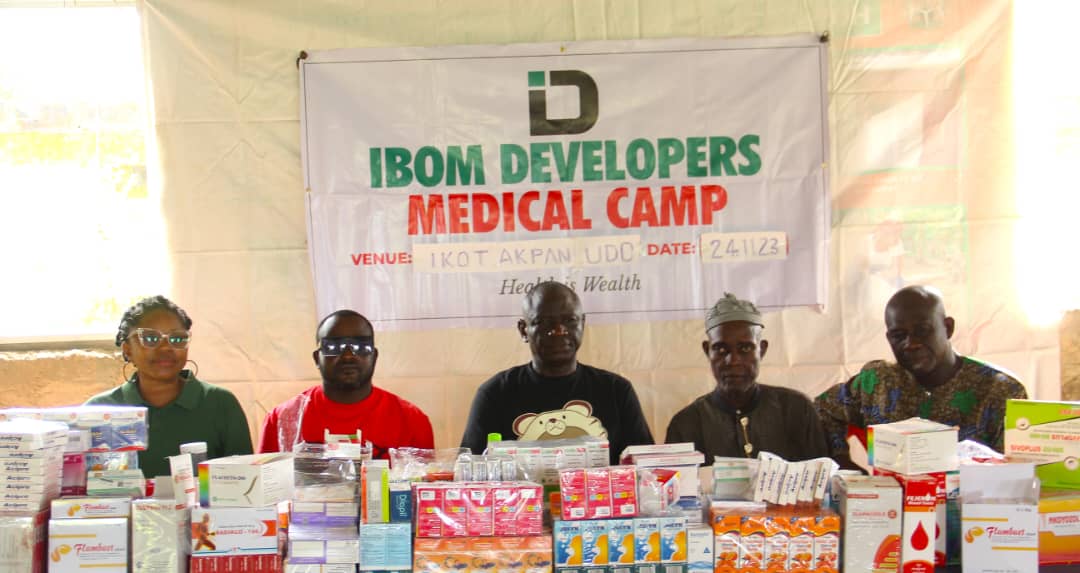 Discovering happiness in life is closely connected to our health. Hence, prioritising health becomes essential for attaining a well-balanced life. Providing accessible, high-quality healthcare to communities not only enhances their quality of life but also encourages them to thrive.
Recognising this, Ibom Developers has proactively taken steps to promote access to quality health in Akwa Ibom State through its medical outreach programmes. Building upon their ongoing efforts, they organised a two-day medical drive on November 24 and 25, 2023, offering free treatment and medical supplies to 1200 residents, including women, children, and men, at Amazaba and Isiotoyo Community in Eastern Obolo Local Government Area and Ikot Akpan Udo Community in Ikot Abasi Local Government Area, Akwa Ibom State.
At the event, His Royal Highness Chief Gogonte Luke Nglass – Village Head of Amazaba and Isiotoyo Community; Chief Oscar Abel Paul – Village Head of Ikot Akpan Udo Community; Elder John Obotowo – Spokesperson of Ikot Apkan Udo Community; Comrade Godwin Benson – Chief Liaison Officer of Ikot Akpan Udo Community; Mr. Etong Awaji Christopher John – Chief Liaison Officer of Amazaba and Isiotoyo Community; and Mr. Aja Francis – National Base Manager, SPFL Okopedi, Akwa Ibom State were present.
Chief Oscar Abel Paul, Village Head of Ikot Akpan Udo Community, said, 'The foundation of a good life is health. A healthy life brings joy and enhances the productivity of an individual that consequently promotes the overall well-being of the communities.'
A healthy society is a prosperous society and to bring progress and harmony to the communities, people should maintain a good health regime.
Speaking at the event, Mr. Etong Awaji Christopher John, Chief Liaison Officer of Amazaba and Isiotoyo Community said, 'We are immensely thankful to Ibom Developers for this impactful outreach. It has empowered us to offer mutual support to one another and to improve our collective health.'Medical outreach programmes greatly help transform societies by reaching out to individuals and providing them with personalised healthcare solutions. Ibom Developers acknowledges the inherent value of every individual and strive to improve healthcare accessibility in the host communities.
Bolt Driver, Female Passenger Abducted In Calabar
A driver with a company, Bolt, was yesterday reported to have been abducted alongside a female passenger in Calabar, Cross River State.
The incident was said to have occurred at the staff quarters of the University of Calabar (UNICAL), the destination of the  driver.
The driver identified to be Jeremiah Enya, was said to be with three  passengers when the incident occurred.
While he was abducted with a female passenger, the two other occupants in the vehicle were reported to be a male and female passengers.
It was gathered that the kidnappers whisked their two victims away in the car they came with while they abandoned the Bolt drivers car.
Staff of the university have of recent become targets for kidnappers in Calabar.
The university's Director of Servicom, Prof. Patrick Egaga, was only a fourth night ago, abducted at his residence in the staff quarters.
His abductors reduced their ransom from the earlier N50 million demanded to N15 million, a demand yet to be met by his family.
Meanwhile, spokesperson of the state Police Command, SP Irene Ugbo, declined comment on the matter as she had not been briefed on the incident.
Ex-Militant Emerges Best Graduating Student At WDU
A student under the Presidential Amnesty Scholarship Programme (PASP), Mr. Ebiwari Shadrach, on Saturday emerged the best graduating student of the Western Delta University (WDU), Oghara, Delta State, at its convocation ceremony.
Reports indicate that the environment turned into a field of dreams as Shadrach also bagged a First Class degree in Computer Science.
According to reports, many people in the WDU main Auditorium shed tears of joy when Shadrach, in his speech, thanked the late President Umaru Yar'Adua and his successors, including President Bola Ahmed Tinubu, for continuing with the Amnesty programme.
Thanking God for the Amnesty scholarship, Shadrach said his sojourn in the University has opened many doors which could enable him achieve his academic and career goals.
Shadrach, a member of the 2022/2023 graduating class, challenged his fellow graduates to "work on their weaknesses and proffer solutions to societal problems as they embark on a new journey".
Eighteen graduating students from the 2020/2021, 2021/2022, 2022/2023 sessions also bagged First Class degrees of the 426 graduating students.At the ceremony, two persons received honorary Doctorate degrees. They are Mr. Oritsedere Otubu, Chairman, Eko Disco (Business Administration), and Mr. Igho Okotete, Chairman of Pioneer Global Resource and Integrated Energy Ltd, (International Affairs and Diplomacy).
Elated by the honour bestowed on them, the two honourary awardees made consequential bequests to WDU, pledging to construct an auditorium and a science laboratory respectively.
Also, the Emir of Zazzau, Mallam Ahmed Nuhu Bamballi, Dr Ajoritsedere Awosika, and the South Korean Ambassador to Nigeria, Kim Young Chae, were conferred with Honorary Degrees of Doctor of Public Affairs, Science, International Affairs and Diplomacy and Business Administration, respectively.
In her convocation lecture, Prof. Antonia Okoosi-Simbine, Director-General, Nigerian Institute of Social and Economic Research (NISER), called on the graduands to make good choices that will shape their lives.
In the lecture, titled "A People-Centred Governance Process in Nigeria: The Role of the Youth", Okoosi-Simbine said "the challenges facing Nigerian youths are multifaceted but interrelated.
"They include limited access to quality education, unemployment, underemployment, poverty, corruption, insecurity, a poor health system, culture, cultism, and drug abuse".
She noted that the average youth had sought refuge in drugs to "weather the challenge", saying that while the Nigerian population is predominantly young, the young people have not been adequately catered for over the years.
She, therefore, urged governments at all levels to engage youths in socio-political activities to foster a people-centered, inclusive, accountable, and responsive system.
"Over two-thirds of Nigeria's population is under 30 years old, so youth involvement would ensure an appreciable degree of representation in political and policy decision-making", sh said.
Urging the graduands to engage themselves with important things because "the onus lies with you to take the bull by the horns", Okoosi-Simbine said "the key is responsibility and initiative, deciding what your life is about and prioritizing your life around the most important things.
"The choices you make are pivotal in shaping your future self", she emphasized.
The University Visitor, Chief James Onanefe Ibori, appreciated the Emir of Zazzau for physically attending the convocation ceremony despite his busy schedule, noting; "your humility is worth emulating".
Ibori urged the graduates to improve themselves in the face of adversity and called on the University's management to stick to its academic and educational plan to be a model for other institutions.
In his address, the Chancellor of Western Delta University, Obong Victor Attah, lauded Ibori for his vision and hard work in nurturing the institution.
Attah commended the graduates for their hard work in completing their various courses of study, but warned that the future of Nigeria depends on them and that "Nigeria needs people who can learn, adapt to change, and persuade others to do the same".
Meanwhile, the Pro-Chancellor and Chairman of the Governing Council, Prof. Emmanuel Eghosa Osaghae, reiterated that the giant strides and accomplishments of the University would not have been achieved without Chief Ibori, saying "we remain grateful for your unwavering support over the years and we pledge to never let you down".
He also appreciated the host community, Oghara Town, for making the university environment hospitable for the institution to grow since inception.
In his address, Vice Chancellor, Prof. Augustine Ikelegbe, stated that the institution is proud to be a player in the private university system which is leading the way in quality education.
He revealed that the university has significantly expanded its academic colleges from three to six.
He charged the graduates to remember the mission of their alma mater – to produce men and women with capability and a deep sense of responsibility for contribution to development – saying "you have to prove your mettle in the real world where you have to demonstrate the virtues, knowledge, and competence acquired in Western Delta University".
Also, the Governor of Edo State, Godwin Obaseki, who was represented by his Deputy, Phillip Shaibu, congratulated Ibori and the management of the institution for their immense contribution to the educational sector of Nigeria.
He urged the graduates to be the catalyst that will boost the economy of the country, saying "let us focus on production for local consumption".
He called on the State Government to create an enabling environment for businesses to thrive.
In her remarks, the Member of the House of Representatives, representing Ethiope-West Federal Constituency, Mrs Erhitake Ibori-Suenu, urged the graduates to be good products of the institution by contributing to the growth of the society.