Multi Choice Rewards Customers With Package Upgrade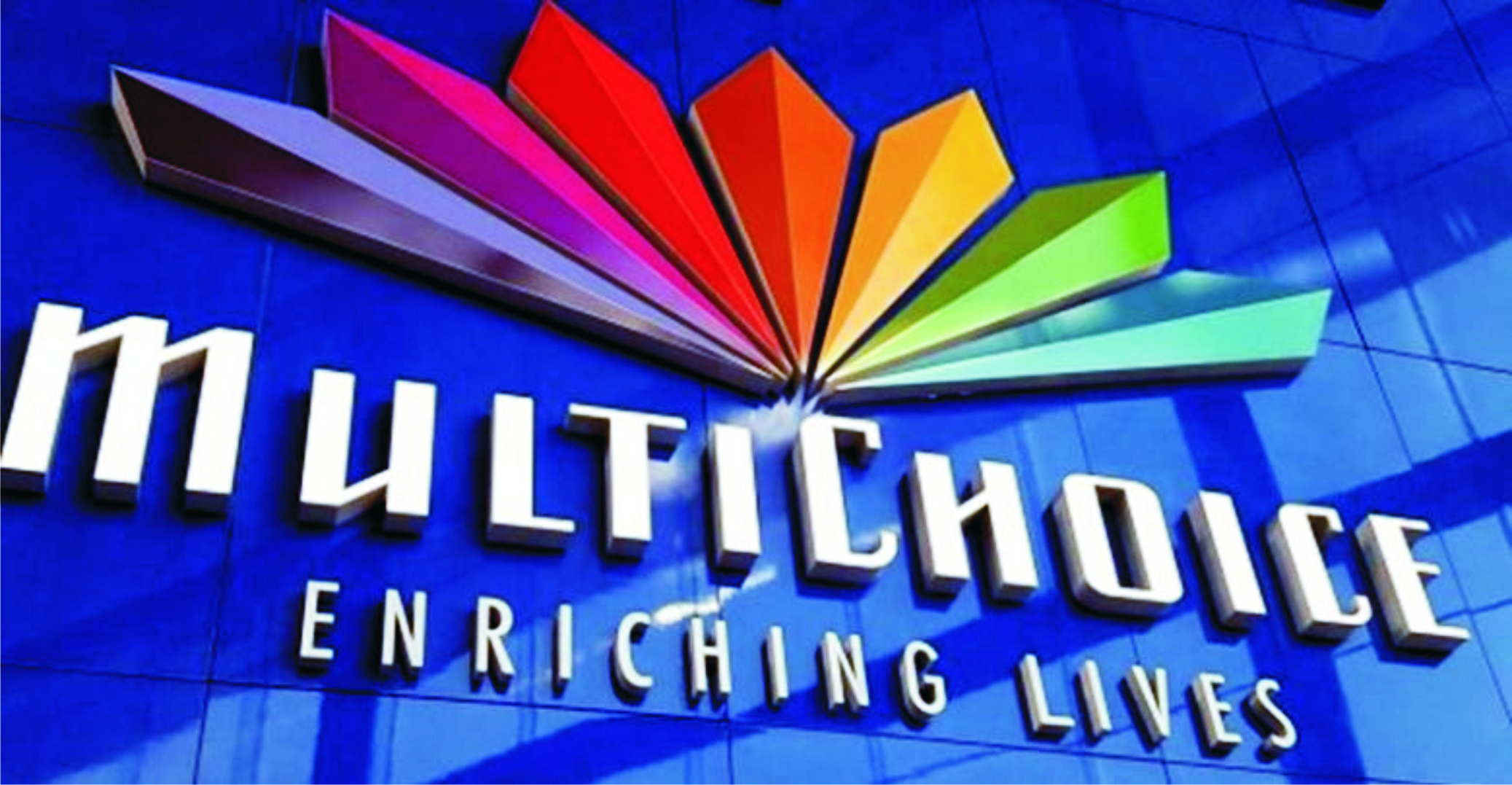 DSTV and GOTV subscribers who have fully paid their subscriptions will enjoy an upgrade at no cost. The leading video entertainment company, multi choice Nigeria which made the announcement, Monday said it is part of its commitment to lessen the impact of the ongoing social economic crisis due to COVID-19.
"It is our priority to put customers at the heart of everything we do", said the company's chief customer service officer, Martin Mabutho.
"And in line with our mission to make great entertainment available even during the most trying of times. We are giving our loyal and valued customers base a chance to experience a wider range of the quality content we carry on our other packages. This is our token of appreciation for their continued support", Mabutho said.
According to him, starting on Monday, April 20, DSTV customers on DSTV Compact Plus, Compact, Confarm, Family, Yanga and Access who pay for their current package or reconnect will be up graded to a higher package.
He added that this would afford them the opportunity of experiencing a wider viewing experience. DSTV Access Customers will have access to international shows on real time, Nollywood on Africa Magic Epic and Rok 2.
Mabutho stated that subscribers on the family bouquet will have access to movies and TV on TNT Africa and BET Customers on the compact package will have access to international and local entertainment on I Magic, Africa Magic Showcase and M-net movies Premiere and Comedy Central.
For GOTV customers, he said the offer will be available to GOTV Jollc, GOTV Plus GOTV Jinga, Value and Life Packages.
This provides GOTV lite and value customers access to E! Entertainment, FOX life and PBS, adding that GOTV Plus Customers will have more programmes on the GOTV Jollc Package such as CBS Reality and TNT Africa.
While GOTV Jollc customers will enjoy 75 channels options available on GOTV Max like BET, Starlife, Discovery ID and Cartoon Network.
Big Brother Naija 2022 Kicks Off, July 23, 24
On Saturday, July 23 and Sunday, July 24, the most watched Nigerian reality TV show, Big Brother Naija will kick off for a seventh edition. The show would get fascinated Nigerians talking again and produce the next coterie of superstars before they are put aside for another set of reality stars, then the cycle continues.
While the reality show has given former contestants the opportunity of a lifetime to see beautiful cities across the globe and travel beyond the shore of Nigeria, more-often-than-not, once the buzz dies, they are left to fend for themselves and rediscover their steps.
Should a prospective reality star go into the house without a proper plan for himself or herself once the show comes to a conclusion, they would be back to square one.
The pampering and fending in Big Brother's House is only for two-three months, then the media team of the reality show takes care of their image and publicity for the next calendar year before they are allowed to dip their feet into the sea immediately after the reunion show of that season comes to a conclusion.
Once they are back to reality, they have to begin to struggle for endorsement deals, creating a more resourceful career path and becoming a person of value which was their initial aim and objective prior to heading into Big Brother's House. However, they get lost in the excitement of being talked about for several weeks then fade away into obscurity.
It's barely a year since WhiteMoney emerged winner of the 2021 Big Brother Naija Shine Ya Eyes edition, albeit, his music career is yet to take off. Life outside the 'kitchen' is a different reality, when the fans are no longer watching, it is onerous to carve a career for oneself.
Also, she has continued to remain relevant on social media due to her value. Should she be able to evolve, she would attain her utmost potential.
Meanwhile, housemates such as JayPaul, Arin, Tega Dominic, Beatrice, Adeniyi Lawai, to name a few have been unable to carve a niche for themselves. As a matter of fact, they fizzled out prior to the conclusion of the show. Moreover, they had no storylines during the recently concluded BBNaija Shine Ya Eyes show; collectively, the show was weak.
This is why you do not enter the Big Brother competition with a 'dream', most times, it ends up being a 'pipe dream'. The winner of the 2020 BBNaija Lockdown edition, Laycon showed the world what he was made of with his content and strategy.
Nobody saw him coming, he delivered a gauntlet attack on Nigerians. Gave Nigerians and viewers across the globe a fascinating show on television, then his music projects did the magic outside of the house.
In 2020, you could not escape Laycon. He was everywhere and won the show by a fine margin. The prospective housemates should learn from him, going into the competition means you are building on a foundation you already designed for yourself, your team and most importantly, the brand
Alot of reality stars go into the competition with a 'vague dream', abstract to say the least, then they are surprised when nobody buys into their agenda or ploy.
What prospective housemates need to know?
On Saturday, July 23, Nigerians will be introduced to a new set of reality stars. The number of housemates is yet to be confirmed, however, by Sunday night viewers would become more familiar with the direction of the new sea
Sensational Bamidele, Others Perform At Rivers United FC's Reception In PH
It was an exciting moment for players of Rivers United FC, as  the Rivers State Governor  Chief Nyesom Wike  announced $20, 000  largesse  and  two weeks trip to  Madrid to members of the team  at the , Government House, Port Harcourt yesterday.
This follows their(team's)  victory as they emerged Champions of the 2022 Nigeria Premier League (NPL) Champions and winning the Continental ticket for the  Confederation of Africa Football (CAF) competition.
The occasion witnessed  entertainment  by   Sensational   Bamidele and  the  Abara Cultural Group  of Bonny with their colourful performance.
Wike  who rewarded the players  during a grand  reception commended the team for their outstanding performance and commitment to  their chosen career.
According to him,  the trp to Madrid would further prepare the players for the task ahead, saying that winning the league is good but there is a bigger challenge ahead of them which they must double their efforts to achieve.
" The  government is ready to give its full Support  and the necessary motivation to  enable them achieve  the  desired results when the chips are down," he added.
Earlier, the state Commissioner for Sports, Barr. Christopher Green had said that Rivers United has broken  records by winning the highest goal scorer award and best Coach of the season, saying that the victory is possible due to the support and motivation given to the team by  the State Governor, Chief Nyesom Wike.
By: Nancy Briggs
Kizz Daniel Makes History On Boomplay
Nigerian Afrobeats maestro Kizz Daniel has made history on Boomplay by becoming the first artist to reach 300 million streams on the platform.
Kizz Daniel
This feat makes Kizz Daniel the most streamed artist on Africa's leading music streaming platform. The announcement was made on Wednesday 13th July 2022 on Boomplay's social media accounts.
This sensational feat is a testament to Kizz Daniel's fame and acceptance across different demographics. It also captures the impressive increase in streaming culture in Nigeria which is a positive for stakeholders in the Nigerian music industry.
Kizz Daniel is enjoying a stellar 2022 with his collaboration with Tekno 'Buga' enjoying huge domestic and international success. The sensational singer is currently on a 10-city tour of the United States and fans have turned out impressively for his shows. And with talks of an album on the way, Kizz Daniel is likely to retain his crown as the king of Boomplay.