Lockdown: Expert Cautions Security Personnel Over Alleged Citizens' Assault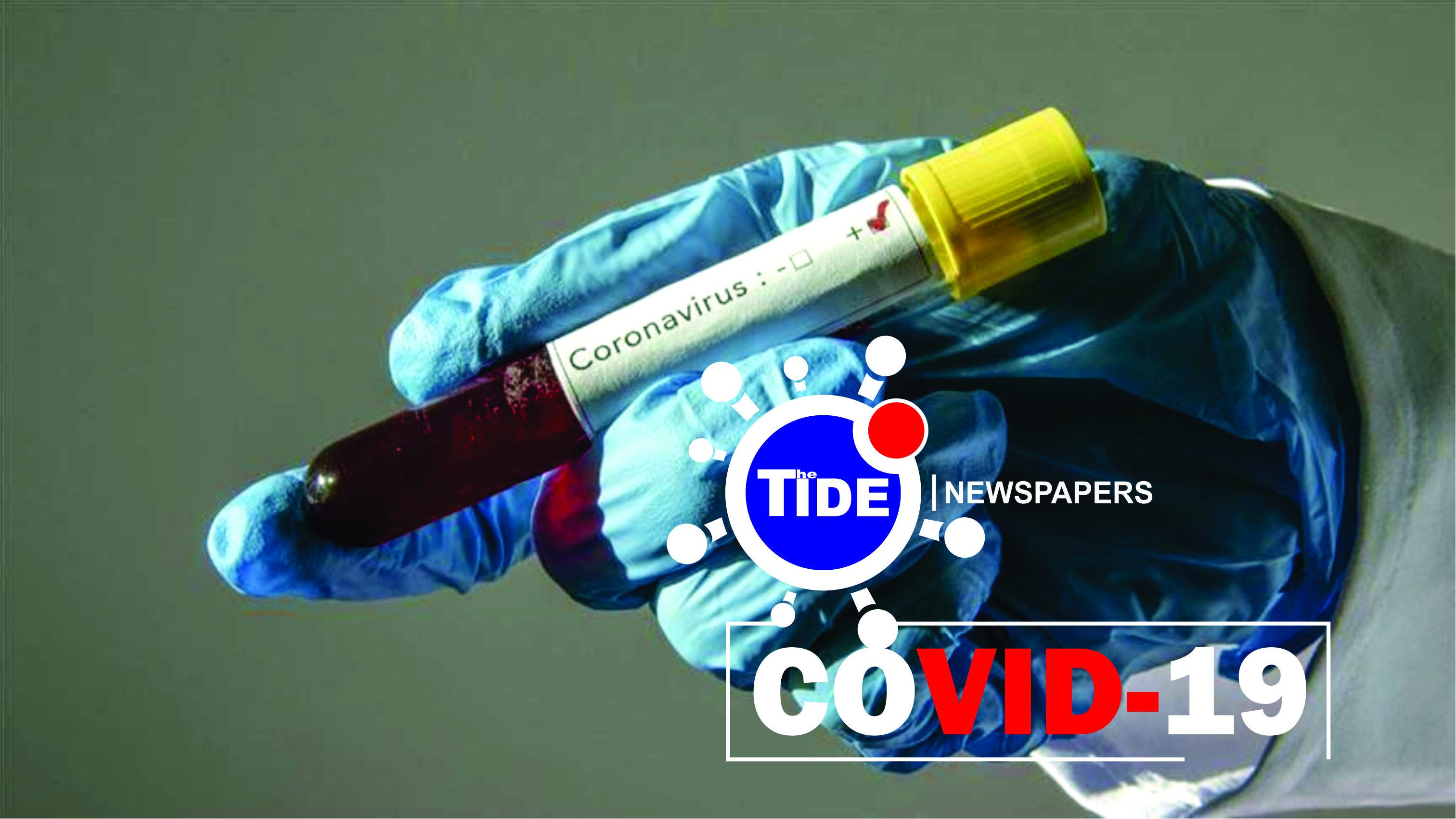 A security expert, Col. Chinedu Ohunda, rtd, has flayed the alleged highhandedness of security personnel deployed to enforce the lockdown ordered by the Federal Government to curb the spread of the Coronavirus pandemic.
Ohunda who made the call during a chat with newsmen in Port Harcourt, Rivers State capital, was reacting to a recent report by the National Human Rights Commission (NHRC) which alleged that 18 persons had been killed so far as security agencies were enforcing the lockdown as a result of the COVID-19.
He warned security agencies against the use of physical assault on people while enforcing the directives of the Federal and State governments especially at the borders, noting that they should discharge their duties with a human face.
"Our security personnel especially those that have been deployed to the borders should have a human face. Human face in the sense that they should know that the Coronavirus itself is not a death sentence, and it is not for them to put more sufferings on Nigerians.
"All the security agencies need to do is to carry out reorientation on those deployed to the border. They should be orientated on how to deal with human beings and not by using physical assault on them or killing people with the gun," he advised.
Ohunda also advised the Rivers State Government to allow food items to continue to come into the State so as to reduce food crisis which he said, was capable of igniting crime, like it was being experienced in some states.
"Let what is happening in other states don't happen here (in Rivers) whereby youths, hoodlums have taken over the whole place. There should be a system whereby the government should give four days and some hours, for example 7am to 3pm to relax the lockdown so that people can buy things.
"Again, the government should also alert the financial institutions to open because we find out that some banks have closed, making it impossible for those who want to get money to buy food to not have access to their money.
"The government should also open up the borders so that food items can come in.
By: Dennis Naku
Edo Rejuvenates Forestry Laws After 50 Years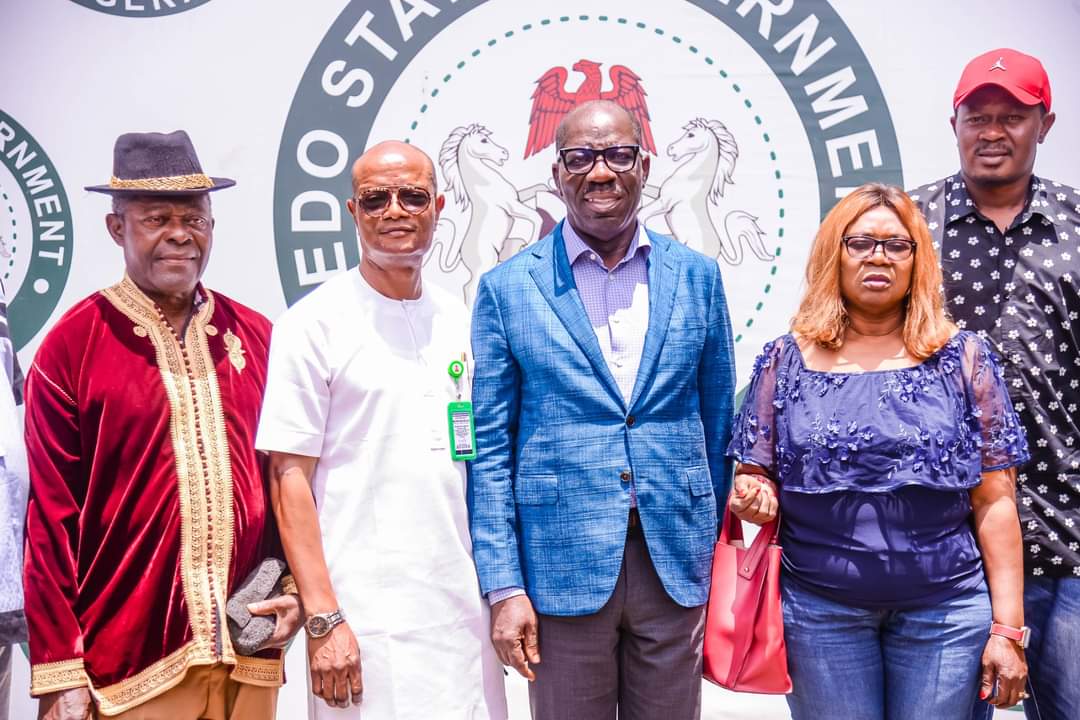 Increasing insecurity has made Edo State to rejuvenate its forestry laws, which was last updated 50 years ago, Governor of the State, Godwin Obaseki has said.
"Our forestry laws that have not been updated in more than 50 years now have been updated.
"Part of the provisions of the law is that we will now re-energise the institution of forest guards,'' he said.
Obaseki, who was addressing a special Security Council meeting with stakeholders in Edo South senatorial district, in Benin, said, "we are currently in discussion with the Federal Ministry of Environment and some other stakeholders to begin the recruitment of the first set of forest police.
"They will support the activities of all the other security agencies.
"We have completed documentation and audit of all our forests in Edo, particularly in Edo South.
"We have done a flyover of all our forests and as we speak, we have set up a new forestry commission", he said.
The Governor continued that, "we shall enforce local government laws on market places which stipulate that it is only the local government that is entitled to register markets and shut illegal markets.
"Any place where trading is currently taking place and such place has not been registered will be shut immediately as part of new security measures".
Governor Obaseki had held similar meetings with stakeholders in Edo North and Edo Central Senatorial Districts earlier to review security strategies and tackle insecurity.
He said the government in partnership with relevant stakeholders was strengthening the security architecture and adopting various measures to sustain security in the State.
Some of the measures, according to him, are bush combing, registration of motorbikes and marketplaces, signing of the anti-grazing laws, and residents' registration.
"The responsibility of any government in any society is to guarantee the security and safety of the people.
"That is why for us in Edo, given what is going on in the country today, we have decided that security is now our number one priority,'' Obaseki stressed.
VC Blames Union Leaders For Varsity's Strikes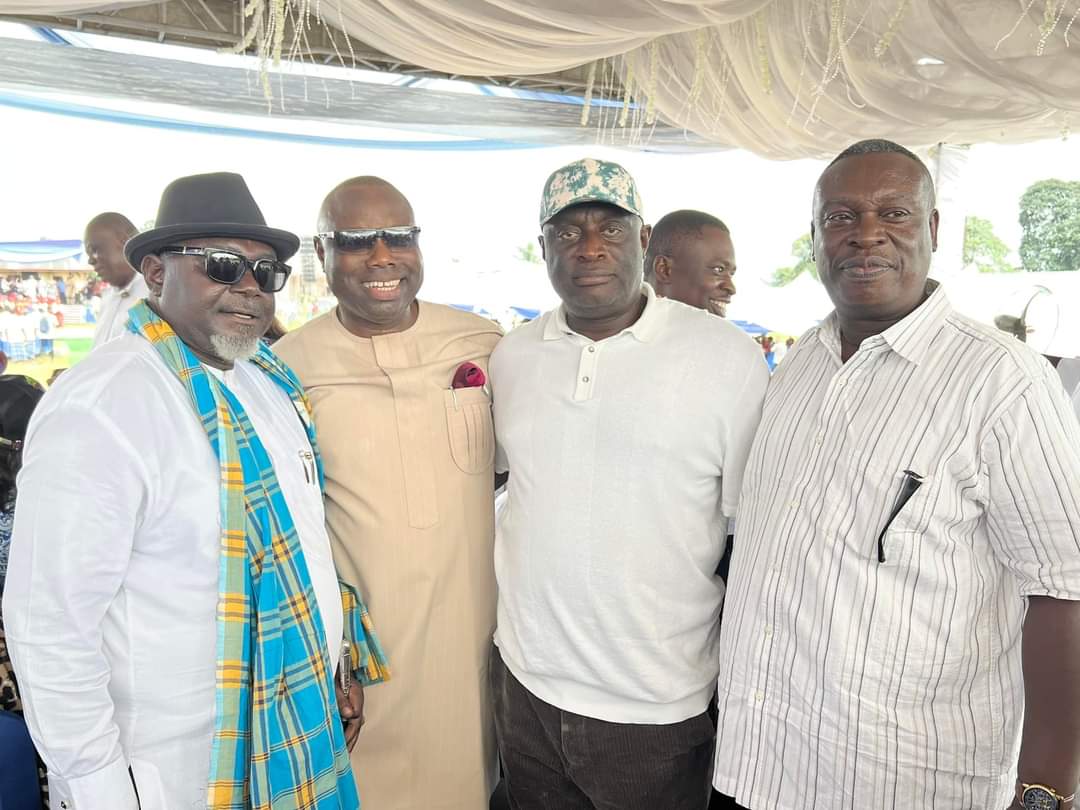 Vice Chancellor of Edo State-owned Ambrose Alli University (AAU), Ekpoma, Prof. Sonnie Adagbonyin, has blamed the incessant strikes in the institution on union leaders' refusal to understand the peculiarities of the university's operational system.
The VC, who said this in an interview with The Tide's source in Ekpoma, stated that the state government had never reneged on its financial obligations to the institution.
The source reports that staff unions of the institution embarked on strikes over claim of unpaid salary arrears, among other demands, before the State Government suspended their activities on campus in May.
Adagbonyin explained that the State Government had never failed to release the monthly subvention to the institution.
"We must understand that like all universities, AAU has its own peculiar system of operations. It relies on subvention from the State Government, while the university's Management augments from fees paid by students.
"And we must emphasise that government has never failed in bringing its own component of the subvention. There is no month that government has reneged in paying subvention to the university.
"The union's quarrel is that it is not as much as it used to be. But they have also failed to realise that within the university system, our capacity to discipline the resources and all the things that we do also have a role to play in sustaining us as a university.
"That has been the missing link. People just look at the amount government brings and begin to complain. How can this be enough to pay this or salary and can this settle the whole issues on ground.
"I want to say that what has always created a backlog of unpaid salaries is not what government brings. It is not the IGR the university generates. It is the consistency in the fragmentation of academic calendar.
"And I think that it is what offended government to the extent suspending activities of unions in the institution.
"For me, I like the spirit of unionism because of its principle of fundamental rights to take care of members' welfare.
"But here in AAU, strikes were no longer ideologically centered. Strikes became politicised, which began to negatively affect both academic and social space.
"I hope that unions will begin to see that it is not the number of strikes that make a university grow, but the capacity to recognise that developmental strides can be made when we allow the system work the way it should work", the VC said.
He VC urged the students to be the ombudsman, challenge and criticise but should know that it couln't be an alternative to management.
"You can't begin to take the roles of management. Management is management and unions are unions; Unions should unionise and should allow management to manage affairs of the institution.
"The roles will obviously become conflicting when every decision management takes is challenged by unions.
"He said unions were more important in fighting for members' welfare, ensuring that there is due diligence in the system.''
According to the VC, "no responsible management worth its salt should be afraid of that role. But you must know your limitations as unions because you must first subject yourself to constituted authority.
"But when you now begin to think you are the authority because you belong to a union, of course, there will be conflict which will generate to a situation of reckless irresponsibility".
Meanwhile, the school's management said it had lifted the suspension on two of its principal staff facing allegations of abuse of office and financial impropriety.
This is contained in a statement by its institution's Public Relations Officer, Mr Larry Isiraoje, and made available to The source in Ekpoma.
It said the School's Special Intervention Team had directed management to lift the suspension on the Provost, College of Medicine and the Acting Dean, faculty of Basic Medical Sciences.
It, however, added that "the investigation of the allegations of abuse of office and financial impropriety made against them is ongoing."
TUC Assures On Members' Welfare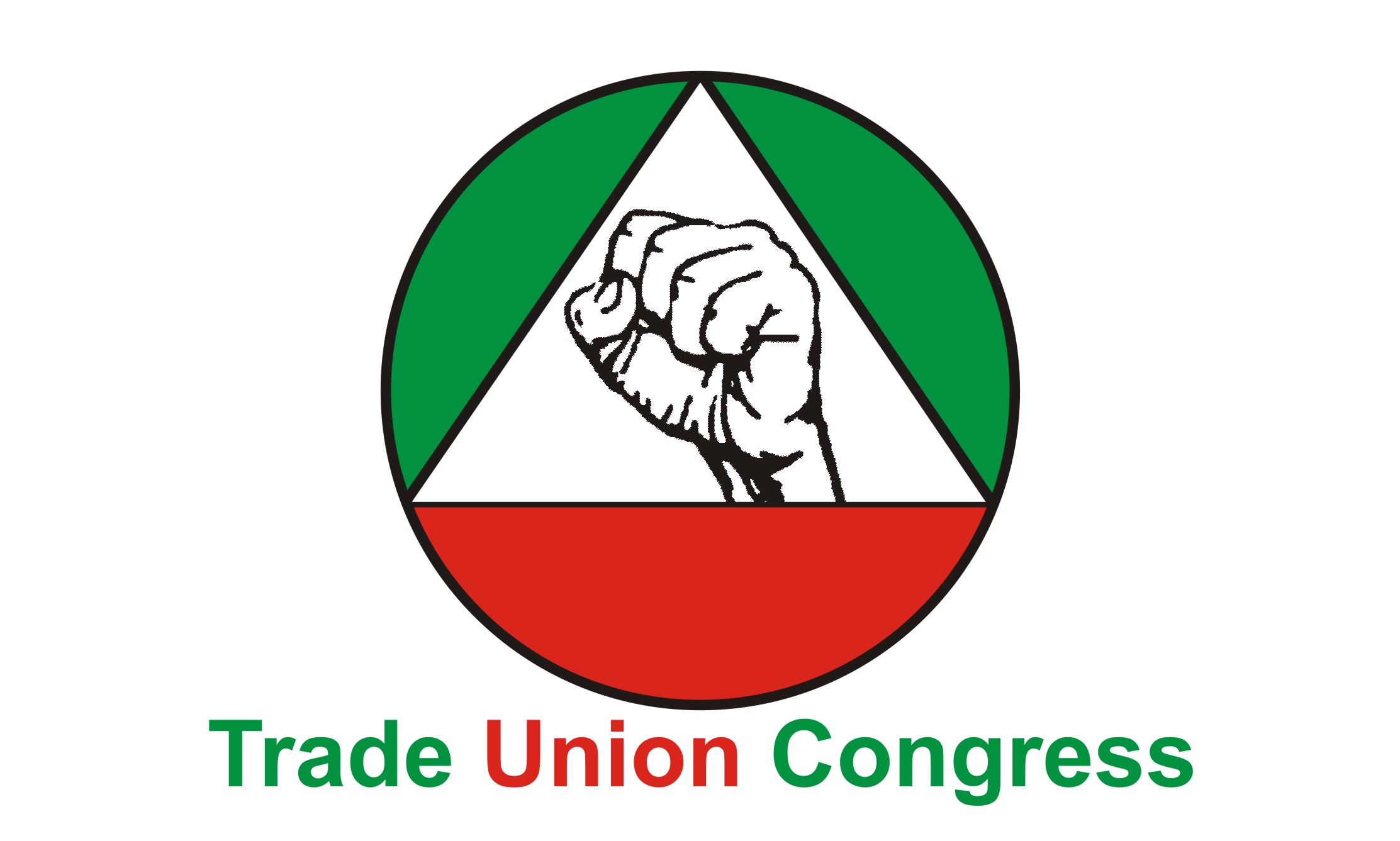 The Trade Union Congress (TUC), Akwa Ibom State Council, has assured members that their welfare will be taken care of, especially the pension and gratuity of retired members.
The newly sworn-in Chairman, Comrade Dominic Abang, gave the assurance recently while speaking with newsmen shortly after the Fifth Triennial Delegates Conference/Swearing in of TUC Executive in Uyo, State Capital.
Abang said his new executive has come to serve, urging members to have confidence in the new executive, and also contribute their quota, knowing that 'injury to one is injury to all'.
Assuring that his administration will operate an open door policy without discrimination, and also carry everybody along, he said the issure of payment of the minimum wage will be tackled, because it "borders on the welfare of members".
"In January 2020, we participated in the negotiation and implementation of the 2020 new minimum wage in Akwa Ibom State. Our contribution was immeasurable to the achievement of the overall minimum wage outcome.
"Subsequently, we engaged government to achieve a reasonable satisfactory CONHESS for the health sector workers", he recalled.
He said his work would continue to speak for itself from the onset, saying that his administration will establish a vibrant TUC Women Commission which will boost participation in labour activities.
Abang commended members for what he described as their massive turnout during the 5th Triennial Delegates Conference in the State, saying that it showcases their commitment to the union.
He, therefore, urged them to continue to keep the spirit high for others to emulate their gesture.