US Oil Price Drops To $10 As Coronavirus Hits Demand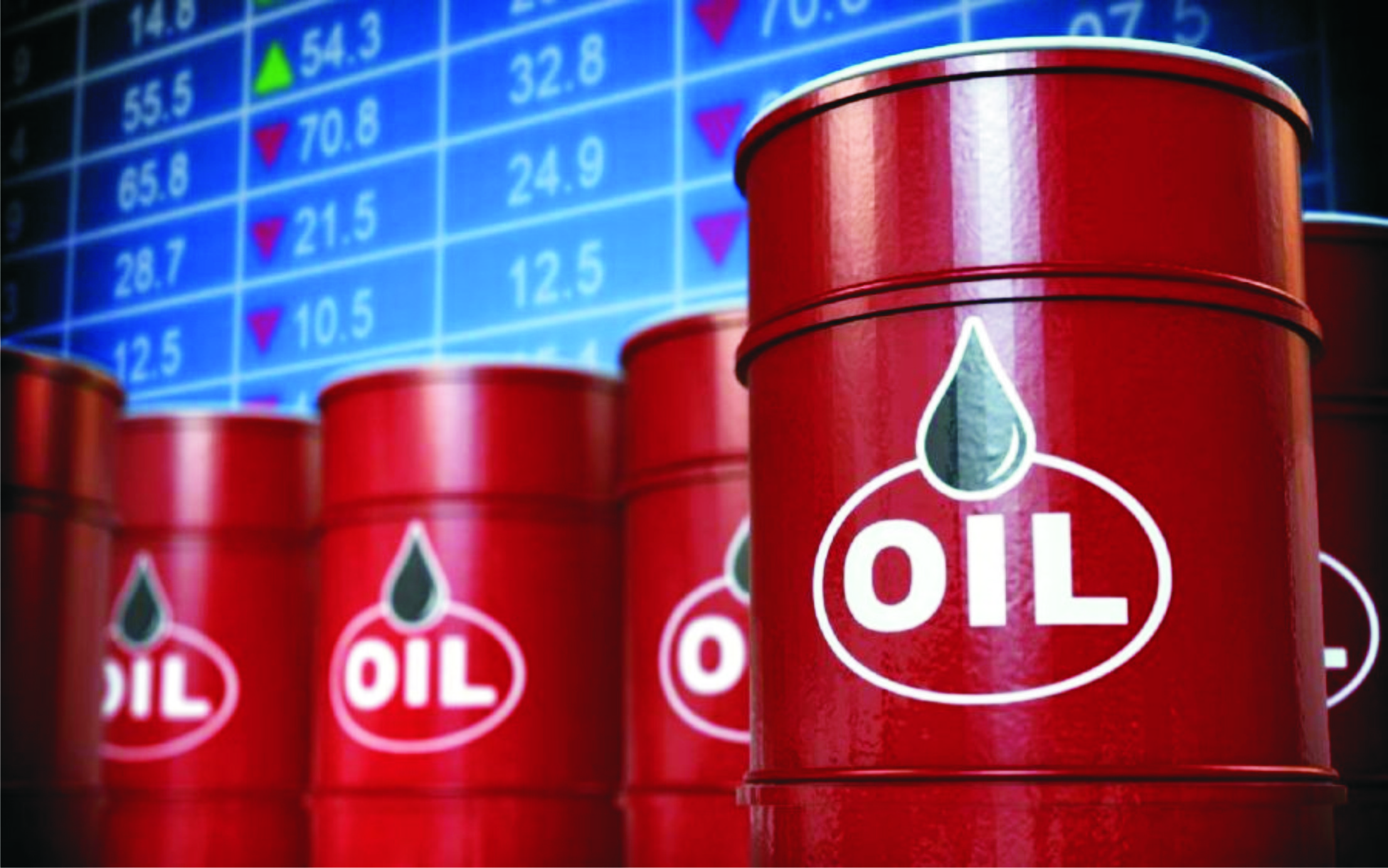 United States oil prices dived to 22-year lows under $11 yesterday after crashing 40 per cent in a market flooded with crude as demand evaporates in the face of the coronavirus pandemic.
Ahead of Wall Street opening, the US benchmark West Texas Intermediate (WTI) crude for May delivery sank to $10.77 — the lowest level since 1998.
Trade, however, was also technically driven as investors closed out their positions ahead of the May contract expiry yesterday. The June contract was down 9.7 per cent at $22.60.
"The real problem of the global supply-demand imbalance has started to really manifest itself in prices," said Rystad Energy analyst Bjornar Tonhaugen.
"As production continues relatively unscathed, storage is filling up by the day. The world is using less and less oil and producers now feel how this translates in prices."
The European benchmark contract, London Brent North Sea oil for June delivery, was down 6.5 per cent at $26.27 per barrel.
Signs that the coronavirus may have peaked in Europe and the United States failed to lift Asian and European financial markets generally.
Traders are instead becoming more and more concerned that oil storage facilities are reaching their limits, as stockpiles continue to build owing to the crash in demand caused by the COVID-19 pandemic.
Analysts said this month's agreement between OPEC and its peers to slash output by 10 million barrels a day was having little impact because of the virus lockdowns and travel restrictions that are keeping billions of people at home.
WTI was hit particularly hard as its main US storage facilities in Cushing, Oklahoma, were filling up, with Trifecta Consultants analyst Sukrit Vijayakar saying refineries were not processing crude fast enough.
There are also plenty of supplies from the Middle East with no buyers as "freight costs are high", he told AFP.
AxiCorp's Stephen Innes added: "It's a dump at all cost as no one… wants delivery of oil, with Cushing storage facilities filling by the minute.
"It hasn't taken long for the market to recognise that the OPEC+ deal will not, in its present form, be enough to balance oil markets."
But market analyst Patrick J. O'Hare noted that the collapse in oil prices is not just a problem for the energy sector.
"It's also a problem for the financial sector and investor sentiment in general, as weakening oil prices increase angst about solvency risk, geopolitical risk, and social unrest in countries that are heavily reliant on oil revenue," he said in a note to clients.
Stock markets were mostly lower despite governments starting to consider how and when to ease the lockdowns that have crippled the global economy.
Italy, Spain, France and Britain reported drops in daily death tolls and slowing infection rates, while Germany began allowing some shops to reopen and Norway restarted nurseries.
Mounting evidence suggests that the lockdowns and social distancing are slowing the spread of the virus.
That has intensified planning in many countries to begin loosening curbs on movement and easing the crushing pressure on national economies.
Shettima Assures Fraternal Bond Between Executive, Legislature
Vice President Kashim Shettima has assured Nigerians of continued fraternal bond between the executive and the legislative arms of government.
Shettima gave the assurance when he declared open a two-day retreat for the leadership of the 10th National Assembly (NASS) in Ikot Ekpene, Akwa Ibom last Friday.
The vice president said that President Bola Tinubu remains committed to safeguarding Nigeria's democracy.
Shettima also assured the leadership of the National Assembly of Tinubu's avowed commitment to entrenching democratic ideals and values through collaborative partnership with all arms of government.
He said the unrivalled democratic credentials of Tinubu, which include legislative experience, would continue to rub off on his governance style.
This, he said especially as it borders on respect of the rule of law, adherence to separation of powers as well as deference for constitutional rights.
Shettima described the composition of the Federal Government as well as the leadership of the National Assembly as historical, unique and a major pathway to Nigeria's unprecedented development.
This, he said, was more so that the expectations of Nigerians would be met regardless of the present challenges.
"For the first time in our history, all the elected heads of our branches of government are produced by the hallowed halls of the National Assembly.
"For the first time in our history, the heart of the executive branch of our government is serviced by the alumni of the National Assembly.
"Both the Chief of Staff and the Deputy Chief of Staff to the President are proud alumni of the National Assembly. The Secretary to the Federal Government is one of us.
"We cannot, therefore, afford to go to war. Not because we are going to overlook each other's transgressions, but because you are going to engage with those who know the gravity of your work and would never take you for granted."
He said given the composition of the National Assembly, it has become emphatic that ranks are closed in the bid to give unprecedented service delivery and democratic pact to the Nigerian people.
"There's no place in this country where you can find a fraternal bond as enduring as the ones that bind the members of the National Assembly.
"From converging on Abuja to water the dreams, debate the needs, and mitigate the fears of this diverse nation, we have forged friendships that defy the stereotypes of our differences.
"Term after term, election after election, old and new members return and exit, but the burden of managing a diverse nation has ensured that we cannot afford to tread the path of divisions."
He further reiterated the need for national cohesion, saying it has become non-negotiable if the country's potential must be fully harnessed and tapped for prosperity and generality of all Nigerians.
"You have a President and a Vice President who are one of you and recognise the sacrifices you make.
"President Tinubu has, with utter certainty, reassured us that we are not in government to go to war with the National Assembly. We are here to collaborate and march towards shared values.
"Governance is a collective responsibility, not a personal endeavour. Our most significant achievements were attained through cooperation and harmony.
"This is what we seek from you because we are brothers and sisters in pursuit of a country that serves all of us.
Shettima described the NASS as a complete spectrum of human experience.
"This is where you will witness eloquent testimonies of your colleagues in defence of reason.
"This is where you will witness profound debates that will dismantle your age-long assumptions. But, in the end, you will realise we are all bound by our fidelity to the ideals of democracy."
Earlier, President of the Senate, Sen. Godswill Akpabio, said that the retreat was the beginning of the rejuvenation and a time of reflection and deliberate planning that would determine the direction of legislative efforts.
"We have a huge responsibility as the National Assembly leaders, as the guardians of democracy, it is our responsibility to set the legislative agenda, make sure that our venerable institution runs smoothly.
"Our neighbours are watching us, and they turn to us for leadership and action. We therefore have a chance to establish a strong future direction during this retreat, which is more than just a gathering of leaders."
Also, the Director-General of the National Institute for Legislative and Democratic Studies, Prof. Abubakar Sulaiman, thanked Tinubu for his continued support and deepened respect for legislative independence and harmony.
He said the institute remained committed to working with the 10th NASS in improving legislative governance.
Notable guests at the event include Gov. Umo Eno of Akwa Ibom, former Senate Presidents Ayim Pius Ayim, David Mark, Ken Nnamani and Ahmed Lawan.
Others were the Head of Mission, Embassy of the Republic of Germany, Mr Johnnes Lehne and all Principal leaders of the National Assembly.
Consumers Decry Grid Collapse, Allege Sabotage
The Nigerian Power Consumers Forum (NPCF) has condemned the spate of disturbances on the national electricity grid and the recent fire incidents around power transmission infrastructure.
NPCF's convener, Michael Okoh, raised the concern in a statement issued in Abuja, recently.
This came few days after the Transmission Company of Nigeria (TCN) announced that for over 400 days, the grid had been relatively stable.
"From independent assessment, which started last year and up to this year, the forum was able to confirm the various initiatives TCN deployed to stabilise the grid, including the use of Internet of Things and the deployment of the stop gap system as a placeholder for a smart grid system", Okoh stated.
He added, "but unfortunately, just after the pronouncement on the efforts of TCN on grid stability, the power sector has recorded at least two system collapses in succession, all caused by a fire incident in the BirninKebbi transmission substation and line snap along the 330kV Jebba – Kainji transmission line.
"These have caused nationwide outages which the NPCF believes is to bring the management of TCN into disrepute".
He said the forum confirmed that the TCN had been maintaining its grid efficiently for 421 days and the grid was looped in some places.
"This rules out the lack of capacity on the part of the company. We are therefore pointing to cases of sabotage by hoodlums who may not mean well for the country", Okoh stated.
He said this was not the first time critical national infrastructures had been sabotaged as every day cases abound of oil theft, rupturing of pipelines or hacking of power transmission towers, of which he said more than 20 of such cases were reported by TCN in the last 12 months.
Okoh continued that "the fire incident at the BirninKebbi transmission substation switchyard is more of a sabotage on the national grid systems.
"According to power engineers who have over three decades of experience, they believe that technically, there is no way two power transformers separated by a reasonable distance from each other will be engulfed by fire simultaneously".
Nipco Gas Commissions CNG Facility In A'Ibom
Nipco Gas Limited has announced its commissioning of a Compressed Natural Gas (CNG) facility in Oron, AkwaIbom State.
According to the company, the facility would support auto CNG requirements for Daughter-Booster Stations in the South-South part of Nigeria.
NIPCO Gas also said it was expanding its CNG Stations footprint across Nigeria in partnership with NNPC Limited.
At present, NIPCO Gas Limited adeptly oversees a network of 14 operational Compressed Natural Gas (CNG) stations strategically located across Nigeria.
It has accomplished the seamless conversion of over 7,000 vehicles to operate on CNG.
The Nigerian National Petroleum Company Limited (NNPCL) had announced on August 3, 2023, that it had signed a strategic partnership with NIPCO Gas Limited to facilitate the establishment of Compressed Natural Gas (CNG) stations nationwide.
According to NNPCL, the primary objective of the collaboration was to expand the existing CNG infrastructure, ensuring greater accessibility to CNG and accelerating the adoption of this cost-effective and environmentally friendly fuel for buses, cars, and KekeNapeps.
The shift from petrol would bring about a substantial reduction in transportation costs, thereby fostering sustainable growth within the national economy, according to NNPCL.
Shortly after signing a CNG agreement with the NNPCL, Nipco Gas Limited said it would remain fully committed to fulfilling the responsibilities entrusted to the partnership insisting that the fuel subsidy removal and the decision to use CNG as an alternative fuel would strengthen the country's economy.
The partnership was expected to facilitate the following 35 cutting-edge CNG stations: establishment of three flagship Mother stations, which would have the capacity to cater for the needs of over 200,000 vehicles daily, making a significant dent in automobile fuel expenses and transportation costs for the Nigerian populace.
Note that the initial phase would facilitate 21 CNG stations to support intra-city transportation, to be operational by Q1/2024.
With the second phase to facilitate 35 CNG stations to boost inter-city transportation and to be operational by late 2024, an additional 56 CNG stations would be deployed by NNPC Retail nationwide.
It would be recalled that in August 2023, Tinubu inaugurated the Presidential Compressed Natural Gas Initiative (PCNGI). This visionary initiative sets its sights on a comprehensive transformation of the country's transportation sector.
Its primary objectives include the introduction of over 11,500 new vehicles equipped to run on Compressed Natural Gas (CNG) and the facilitation of the conversion of a remarkable 55,000 existing petrol-dependent vehicles to CNG.