NDDC 'll Fail Except Restructured -Monarch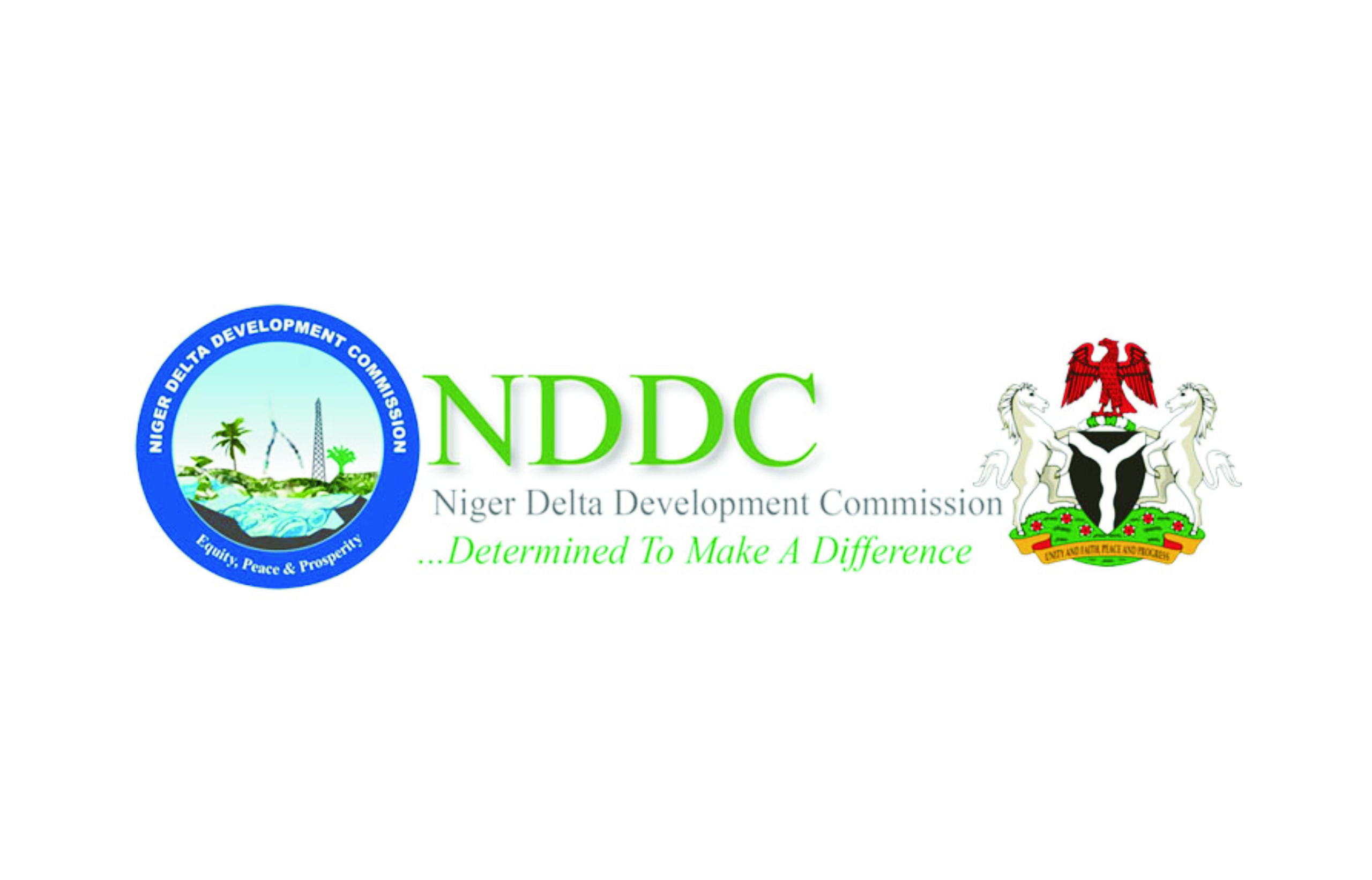 Paramount Ruler of Betem Community in Khana Local Government Area of Rivers State, Mene Peter Alobari, has said that the dissolution of the Niger Delta Development Commission (NDDC) Board without dealing with its over-bearing bureaucratic structure would certainly replicate the same problems facing the commission currently.
Speaking with The Tide Alobari said getting experts from Japan or wherever to run the commission would only compound the problems if it remained saturated with politicians.
According to him, "What I am saying is that there are structured problems in NDDC. You have the management, the board, you have the Governors' Forum, you have the Senate Committee on NDDC.
"All these are avenues for some sort of patronage, and it is over-bearing''.
"He explained that the whole idea of NDDC was supposed to be interventionist, so there was no need of going through the bureaucracy of state to get things done, pointing out that '' this is why some of us who articulated the issue of Oil Mineral Producing Area Development Commission came up with a commission that will directly be under the presidency, which can deal directly with the people in the oil producing rural communities without the bureaucracy of the state and its attendant politics".
Mene Alobari suggested that the NDDC should be restructured to reflect a clearly independent body and appoint persons of proven integrity into its board.
He urged President Muhammadu Buhari to come up with a clear mandate for the new board and not saturate it with politicians, but those who have the capacity to make the NDDC work in the overall interest of the people of the Niger Delta.
Bethel Toby
Okrika PDP Dedicates Campaign Council To God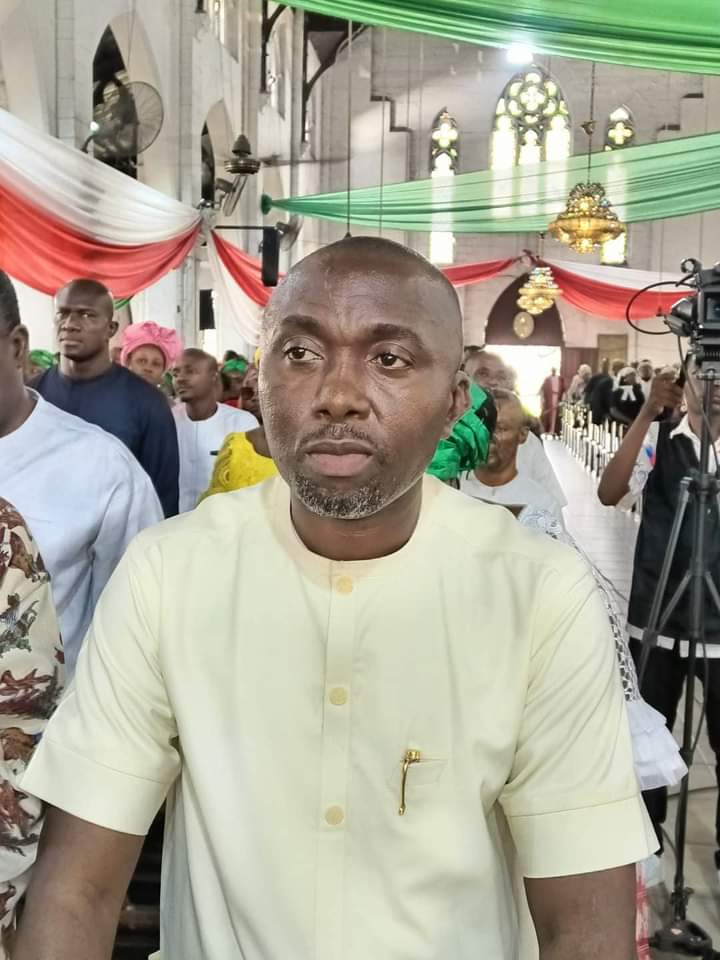 By: Wokoma Emmanuel & Michael Abraham 
The Peoples Democratic Party (PDP) in Okrika Local Government Area, yesterday, dedicated its Campaign Council to God at St. Peter's Cathedral, Okrika.
The Chairman, Okrika LGA, Hon. Akuro Tobin JP, who is the Campaign Coordinator, said the rationale behind putting God first in the affairs of the Campaign Council was to ensure victory at the polls.
"When God takes over your battle as in the case of King Jehoshaphat of Judah (2 Chronicles 20:1-24), victory is guaranteed, and so the Campaign Council's dedication to God today is to surrender the campaign team and its itinerary to God for victory in all the forthcoming elections".
Hon. Tobin admonishing the Campaign Council to use the opportunity given to them to serve with enthusiasm, vigour, commitment and the fear of God.
He further reiterated that the campaign will be issues-based, as the Governor of Rivers State, Barr. Nyesom Ezenwo Wike, CON, GSSRS, Life Bender has set a precedence that is unmatched and at the LGA level, his administration has also set the ball rolling, making it very difficult for other parties and their candidates that have nothing to offer, to campaign in Okrika.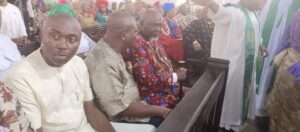 The dedication service was attended by the entire Campaign Council members and a large number of party supporters and stalwarts in the persons of Chief Ibibia Pelebo Walter, Leader of PDP, Okrika LGA and Managing Director, Port Harcourt Water Corporation; Amaopuerembo Linda Somiari-Stewart, member/candidate, Rivers State House of Assembly, Okrika Constituency; Hon. Victor Alabo, Candidate, House of Representatives, Okrika/Ogu/Bolo Federal Constituency; Hon. Mrs Charity Ibulubo, Vice Chairman, Okrika LGA and Dr Sampson Parker, Former Commissioner of Health.
Other attendees included Hon. Williams Fialaosika, Vice Chairman PDP, Rivers East Senatorial District; Hon. Oforiokuma Kwani JP, Secretary, Okrika LGA; Hon. Okpara Daka JP, Chief of Staff; Rt. Hon. Paul G. Abam, Leader, Okrika Legislative Assembly; Hon. Engr. Fred Oba Ajubolaka, Chairman PDP, Okrika LGA; Prof. Atuboyedia Obianime; Hon. Vincent Ferguson, Secretary, Campaign Council; Hon. Mrs Florence Kalio, PDP Women Leader, Okrika LGA.
No Miracle, If Next Governor Emerges From Same Party – Traditional rulers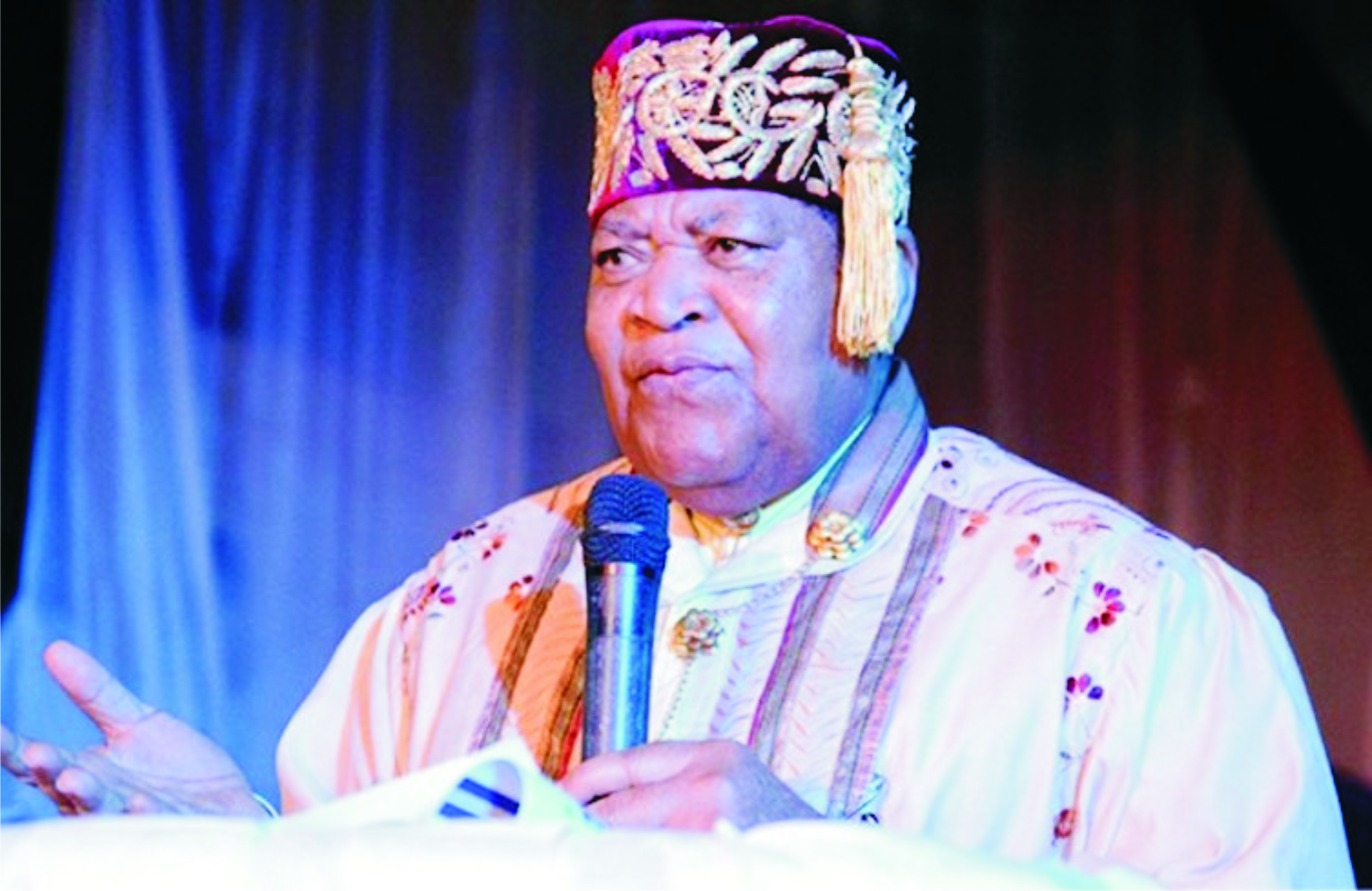 Traditional rulers in Calabar Municipality said they expected no miracle if a successor of the current administration of Cross River State emerge from the same party.
The Paramount ruler of the Municipality, HRM Eta Eteta, stated this when the Peoples Democratic Party (PDP) candidate visited the traditional rulers as part of his campaign tour of the 18 Local Government Areas (LGAs) of the state.
Eteta said the present situation of things in the state did not portray it as one where people from both within and outside the country prided as a place to visit before now.
He, however, said if the plans of the PDP candidate, Sen. Sandy Onor, were implemented to the later, the state could reclaim its lost glory.
"We have heard all the good things you have planned for the state and we acknowledged your contribution to the development of the state.
"Calabar is now a shadow of its former self. People no longer want to visit Calabar again like in times past. Calabar used to be a place known as come and rest, but it's no longer like that. Dirts have taken over the city and we pray for it to end.
"If the man on seat is not doing well, how do you expect the carbon copy of him to do well?".
Eteta noted that the locking up of the traditional rulers Secretariat by the Calabar Municipal council was an affront on traditional institution.
He said they had to relocate venue of the meeting as a result of what he described as "unmitigated embarrassment."
"This meeting ought to have taken place at our Secretariat but all the traditional rulers were locked out and we don't know the reason.
"Thank God for those who gave us chair to seat. Is that how we would have received our visitors?
"Please, let it not happen again, this is very unfair to traditional rulers. Whoever has the keys should release it to the secretary of the traditional rulers", he stated.
Earlier, Onor had told the traditional rulers of how he planned to enthrone good governance in the state.
He also promised to restore the traditional institution to its pride of place.
UNICEF Wants End To Violence Against Women, Children In Bayelsa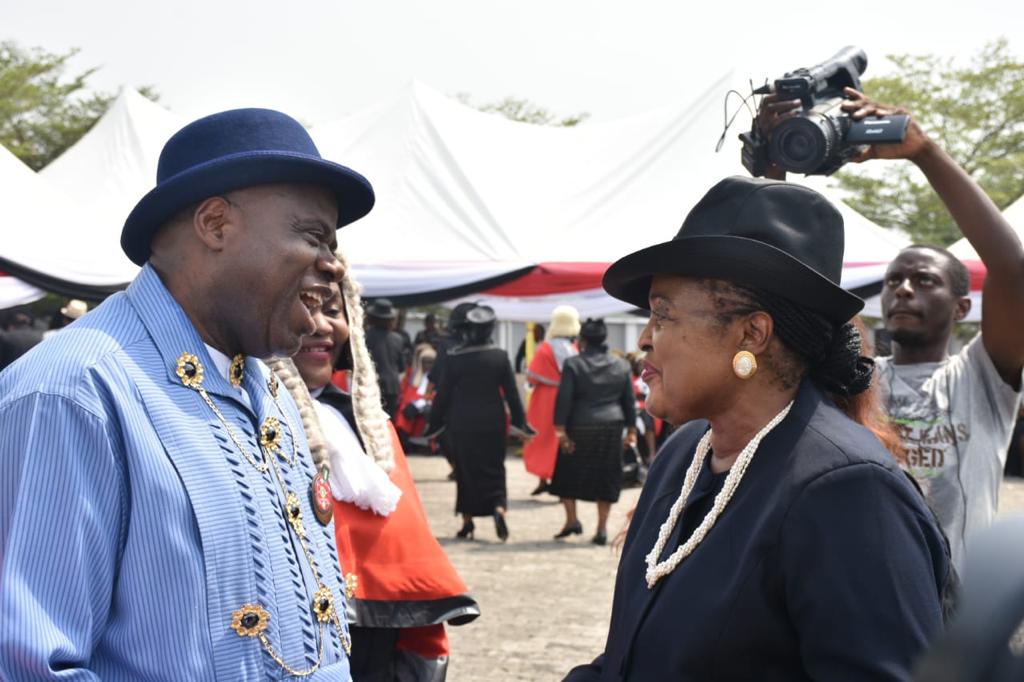 United Nations Children Education Fund (UNICEF), in partnership with the Swedish International Development Cooperation Agency (SIDA), and the Bayelsa State Government has recently concluded a two-day programme on violence against women and children in Bayelsa State.
The event tagged, "Engagement with key stakeholders for child protection, intervention in emergency in seven affected LGAs of Bayelsa", had participants drawn from various child rights, child specialists and women groups who brainstormed on causes and measures to avert violence against women and children in the state.
Stating the rationale behind the programme, a child protection specialist from Unicef's Enugu field office, Mr Victor Atuchukwu, noted that the Programme became imperative following the 2022 ravaging floods which displaced and exposed several women and children in the seven flood worst hit Local Government Areas of the state.
He described child protection risks in emergencies such as those occasioned by the 2022 floods as unintended injuries and death, displacement, sexual violence and abuse, family separation, child labour, emotional and psychological distress as well as physical and gender-based violence.
The Unicef child protection specialist charged stakeholders, especially community leadership to act as agents through which rights of children could be guaranteed and children protected from violence and exploitation, adding that children are future leaders who ought to be given immunity against vulnerability.
He said Children needed to be safe and their future secured even in emergencies.
Atuchukwu, who also enumerated some Unicef's child protection responses in emergencies stated that the UN's children fund would partner the state in the provision of mental health and psychosocial support, emergency case management for unaccompanied and separated children during emergencies in IDPs camps, provision of preventive and responsive child protection services and ensuring registration of births, as well as strengthen community-based child protection mechanisms, amongst others.
"Unicef would intervene in the rapid assessment of the impact of flooding on children across seven LGAs of Bayelsa state. We'd carry out capacity building training for seven LGAs/community social workers and service providers.
"Unicef would also carry out the identification and capacity strengthening for 231 child protection structures and services at community level family tracing and reunification of 200 children.
"We'd also identify and provide child protection services for 800 children, including girls. Unicef would provide a comprehensive psychosocial support services, including life skills education and positive parenting to 35, 000 children, adolescents and caregivers.
"We'd provide risk mitigation, prevention and response messaging and intervention to address gender-based violence (GBV) and sexual exploitation and abuse(PSEA) to 35,000 children, adolescents and caregivers", Unicef said.
Meanwhile, intimating participants on expectations and rules of the programme, Director of Children Development Department, Bayelsa State Ministry of Women, Children Affairs, Empowerment and Social Development, Mr Panebi Jacob relived the ravaging impacts the 2022 floods had on the state.
He commended Unicef for the initiative, describing the state as having really been dealt with by the floods.
Jacob also noted that at the end of the Programme and other subsequent interventions in terms of handling emergency situations by Unicef in collaboration with the state, the issues raised, regarding exploitation, violence and gender-based inequalities against women and children would be checkmated to the barest minimum.
Highpoints of the event were goodwill messages by select Traditional rulers from the seven flood impacted LGAs of the state, including, Yenagoa, Ogbia, Nembe, Sagbama, Ekeremor, Southern Ijaw and Kolokuma/Opokuma local Government Areas, as well as other participants.
By: Ariwera Ibibo-Howells, Yenagoa