Prof Edis Set For Album Launch, Fund Raising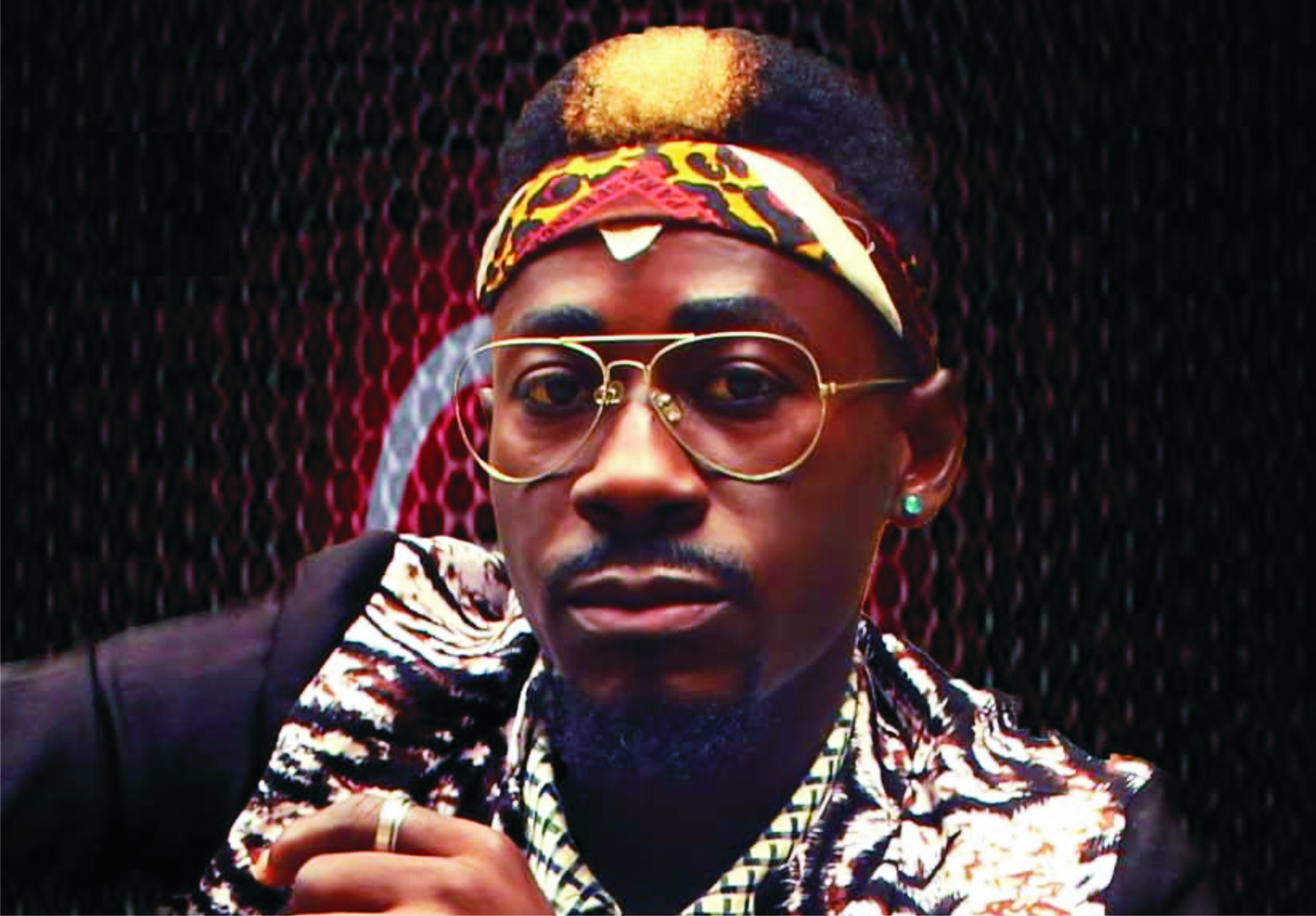 Uprising music star and Nollywood actor, Soberekon Datubo Ekine, popularly known as Prof Edis, has left no stone unturned as he prepares to take Buguma City by storm to celebrate the launch of his debut promo album titled, Living God and the fund raising of N13 million for the procurement of musical instruments and video equipment in Buguma City, Asari-Toru Local Government Area of Rivers State.
The wave making entertainer who  spoke with The Tide Entertainment in Port Harcourt said: The launch of his track album scheduled to hold on Saturday, March 20th at the Asalga Council Hall, Buguma City is expected to feature seasoned musicians like Oba Omega, Daibs, Buguma City Entertainment, guest artistes and comedians as well as side attractions.
According to the singer, "The album consists of six hit tracks namely: Living God, Inye Asati, I don tey, Professional and Ebelebe which are all hit songs with life saving philosophical lyrics and quality production.
Prof. Edis disclosed that he started his music career at a tender age as a chorister in one of the churches in his community and later developed his inborn talent in his secondary school days at Kalabari National College (KNC) Buguma where he participated in singing, dancing and stage acting.
According to the singer and actor, his first song was released in 2010,he also made his Nollywood debut that same year in a movie titled "Stingy Friends", later joined the Association of Movie Practioners(AMP). Rivers State chapter.
He is currently the Chief Executive Officer (CEO) of Prof Edis Entertainment Association (PEEA.com.ng) and Chairman, Buguma City Entertainment.
The Kalabari-born singer from Telema in Minima Community, appealed to well meaning sons and daughters of Kalabari Kingdom, government and organisations to assist in the fund raising programme to assist the band to move to the next level of growth.
Jacob Obinna
Monarch Calls For Peaceful Yuletide Celebration,  As Community Buries Traditional Ruler
The Paramount ruler of Emohua kingdom in Rivers State,  Ohna (Sir) Sergent Awuse, has called for peaceful celebrations of christmas and new year, as he enjoined the youths to be law abiding and shun violence during the festive period.
The first class traditional ruler made the call last Saturday, while preforming the Ohna Emohua burial rights in respect of late Ohna (Hon) Emmanuel A. Obinna at Mgbuitanwo in Emohua community,  amidst jubilation for a life well lived.
Ohna Awuse, the Olo IV, Nneweli Emohua XIII urged the people of the community to always uphold and showcase the age long culture and tradition of Emohua Clan. He stressed that their culture is their identity and way of life and a community without culture and tradition is like a sheep without Shepherd.
The monarch noted that late Ohna Emmanuel Obinna would be remembered for his role in promoting the ancient culture and tradition of Emohua. He stated that his demise had left a big vaccum in Emohua kingdom, but the legacies he left behind would live after him.
In his vote of thanks,  his successor and acting head of Mgbu Owhor community in Emohua, Chief V.C. Obinna, thanked the Ohna supreme council for the honour they gave to their departed colleague by giving him a befeating burial in line with the culture and tradition of Ohna Emohua, the highest traditional institution in Emohua kingdom. Which the late traditional ruler championed in his life time on earth.
Chief V.C Obinna maintained that apart from being a foremost traditionalist, he was also a devout Christian who contributed immensely to the growth of the Christian faith in Emohua community and beyond.
Also speaking at the well attended event,  the chief mourner, Dr Weli Obinna reiterated that his late father lived an upright life, those he left behind would take solace in God because their father and mentor lived a fulfilled life he came, he saw and he conquered to the glory of God and left the scene at the ripe age of 92.
By: Jacob Obinna
Rivers Set For Yuletide Celebration Despite Odds
As this year's Christmas and New year celebrations beckon, The Tide investigations have revealed that most of the residents of Port Harcourt, the Rivers State capital and its environs are not enthusiastic about the Christmas and new year celebrations. Most of the people interviewed expressed the feelings of solemn and gloomy festive period due to the prevailing economic hardship in the country.
One of the respondents, Mr. Solomon Duru,  a civil servant resident at the D-Line axis of the city, complained of the rising cost of staple foods in the market, such as rice, beans, tomato, yam etc. which were sold at exubitant prices and  had made it extremely difficult to provide two square meals for his family of five, "It is life first before celebration," he said.
Another respondent who sells garri at Mile One Market, Diobu , Port Harcourt,  Madam Dorathy Duke maintained that garri which used to be the poor man's food has become the rich man's food. According to her, a basin of garri that was sold for #3000.00 is now sold for between #7000.00 and #8000.00, while five cups of garri that used to be sold for #200.00 now cost #500.00.
"Even at the prevailing price today, garri has become a scarce commodity even when you succeed in getting it, there are no buyers , there is trouble in the country,  Nigeria has now become Ghana of those days when they ran to Nigeria to take refuge due to their poor economy , but today the reverse is the case, may God help us",  she said.
A transporter in Abali Park, Mile1, Mr. Sunday Udo, lamented the lack of patronage due to the hike  in transport fares as a result of the unprecendented rise in petrol and other petrolum products. He stressed that even vulcanizers and mechanics are in trouble as patronage from car owners decrease every day due to poor economy.
It was the same woefull story when The Tide visited a supermarket attendant along Aba/ Port Harcourt Express Road who pleaded anonymity. He disclosed that it was no longer business as usuall as most of their customers had disappeared due to the increase in the price of goods. "We record poor sales daily to the extent that the management has decided to reduce the workforce, my brother, it is double wahala for dead body" according to Fela",  he said.
However,  a mass communication student of the Rivers State University Port Harcourt,  Mr. Abel Dike, noted that Nigerians were used to suffering and smiling, so this year's Christmas and New Year celebrations would come and go,  this year would not be different despite the sufferings. People would still enjoy themselves even with their last kobo.
"People will still go to catch fun with their loved ones at their favourite relaxation joints,  hangouts, cinemas, amusement parks and night clubs. Residential houses, churches and public places will also wear new looks with Christmas trees, lights and other decorations,  even communities are ready to mark their annual carnivals,  beach parties, cultural and masquerade dances as well as wrestling competitions   and other social activities to mark the festive period,  so I believe all is not lost despite the bad economy," he said.
Meanwhile,  Pastor Silas Wosa of St. Pauls Anglican Church Diobu noted that Christian faithfulls all over the world would celebrate the Christmas. "Christmas is the biggest celebration and holiday every year,  because it celebrates the birth of Jesus Christ of Nazareth, Son of God who came to the world to redeem mankind" he stressed.
By: Jacob Obinna
2022 Christmas: Festival Galore In Port Harcourt, Bayelsa
As the 2022 Christmas season draws closer, events have continued to fly in the air, festivities have become the centre of attraction in the Garden City of Port Harcourt, Rivers State.
The common fact that the hike in the prices of goods and food stuff are now triple the usual costs in the market is yet to put a halt on turns of event going on, in and around the state to celebrate the Christmas season
However, Shabach Dance Academy, Port Harcourt held her All White Carol, Awards and Dinner event on Wednesday, which also, witnessed the presence of Itohan Agbator, Nigerian Idol Top 5 Finalist and Founder of Itohan Teens Talent Initiative as a Special Guest at the occasion, where she sang Oh Holy Night to give the occasion that flavour of Christmas.
She congratulated the award winners and encouraged all the dancers to keep working hard in following their dreams for future feats.
Meanwhile,the Organiser of the event, Mr Oliver Emmanuel, thanked all Shabach Dance Members and parents for gracing the event. He also appreciated Itohan (Baby Dragon) for gracing the event and showing support to young talents always.
Also, today, in Bayelsa State, the Government House will be entertained with the performance of the Garden City Choir for her Carol event tagged Bayelsa State Christmas Carol of Nine Lessons.
The Director, Garden City Choir, Isaac Iwuoha, who is also the Assistant Choir Master, St. Cyprian Anglican Church, Port Harcourt disclosed this to The Tide Entertainment, yesterday.
He explained that logistics have already been put in place for his group to perform at the event.
Meanwhile, organiser of the Abuloma Beach Party at Sand City, Abuloma, Iweriso Godbless, has confirmed that the second edition of the fiesta will hold on Monday.
According to him, the event which was a one-day event last year, would now hold for two days, on 26th and 27th December respectively, as it promises to feature Artistes such as M. I.C, Gbenga Owolo, Splendid and up coming artiste, Teekay to perform at the beach party.
By: Nancy Briggs