AMAC Chairman Sues For Implementation Of 2015 VAPP Act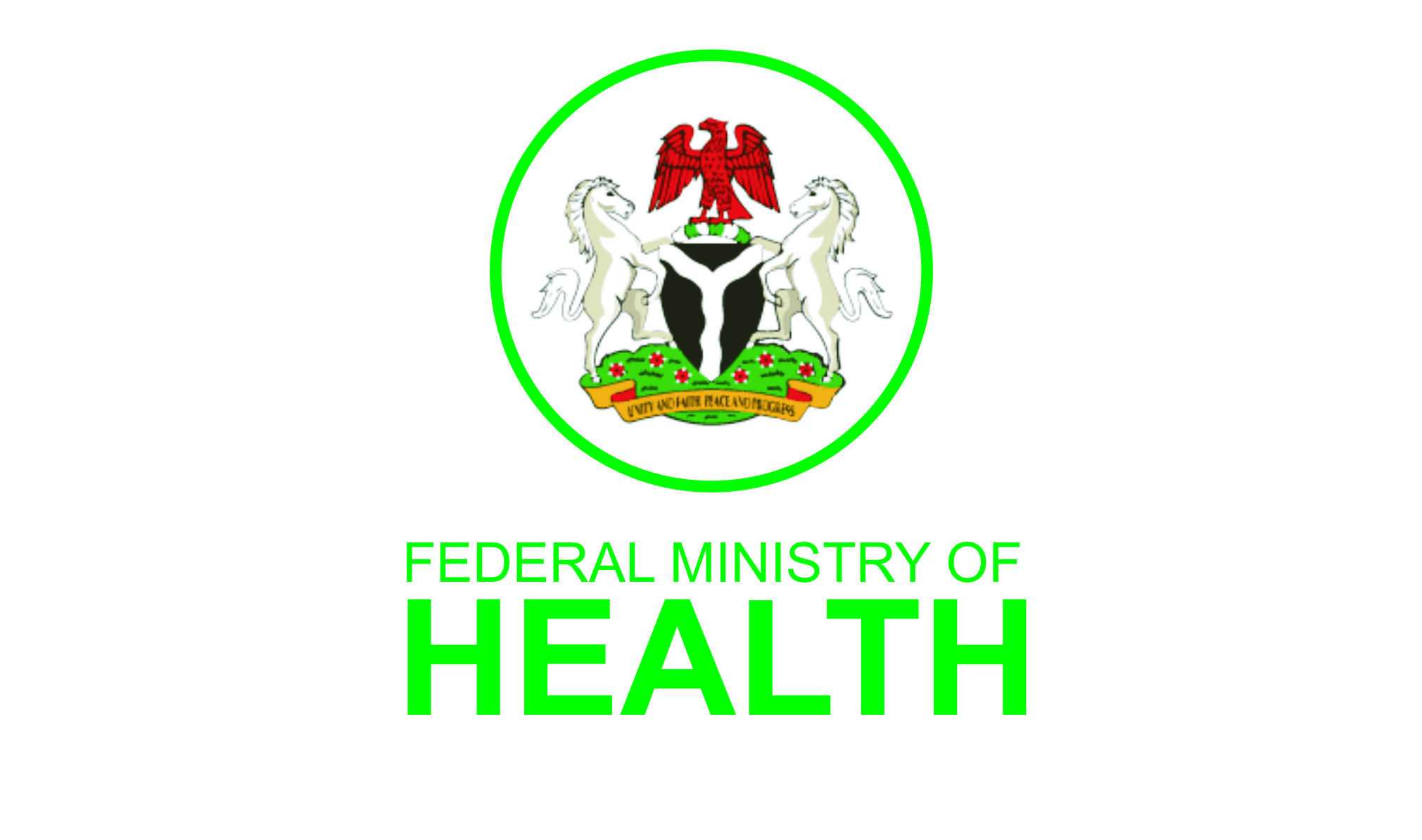 Chairman, Abuja Municipal Area Council (AMAC), Mr Abdullahi Candido, has called for proper implementation of the 2015 Violence Against Persons Prohibition (VAPP) Act, to help tackle all forms of gender violence in the country.
The Chairman who made the call at the opening ceremony of a two-day town hall meeting on sexual and gender based violence on Tuesday in Abuja, said the Act had not been given necessary attention it deserved.
The Tide source reports that the two-day town hall meeting for Abuja Municipal Area Council (AMAC) was organised by a coalition of 60 NGOs under the auspices of Legislative Advocacy Coalition on Violence Against Women (LACVAW).
The event is also on data sensitisation under the intervention strategy for the effective implementation of the VAPP Act (2015) project in Abuja.
According to the Chairman, there is no time better than now to speak out with one voice for the helpless who are being abused on a daily basis in our society.
He added that it was important for other civil society organisations to champion the fight against such act so as to curb the menace.
"I wish to congratulate you for the courage and tenaciousness with which you have been carrying out this advocacy and the success stories being recorded in this regard.
"As you deploy more of your resources in fighting for this cause, we employ you to count on our unflinching support in anyway possible.
"And we will use every machinery at our disposal to help actualise your goal at least within our domain," he said.
The Coordinator, LACVAW, Ms Eqy Anazonwu, said the sensitisation campaign was aimed at curbing the trend of sexual, psychological and physical violation meted on women and children in the country.
She explained that the meeting was in collaboration with the Rule of Law and Anti-Corruption (RoLAC) programme to emphasise on the significance of VAPP Act for Women and Girls in Nigeria.
NGO Trains Healthcare Workers On Effective Handling Of SGBV Cases
The Abiodun Essiet Initiative for Girls (AEIG), an NGO, trained no fewer than 40 healthcare workers and members of Community Development Committee (CDC) on effective handling of Sexual and Gender-Based Violence (SGBV) cases in their communities.
The Tide source reports that the participants were drawn from various primary health care centres in Abuja Municipal Area Council (AMAC) and Bwari Area Council of the FCT.
The theme of the training is; "Strengthening the Capacity of PHCs and Ward Development Committees on SGBV Case Management and Access to Efficient Healthcare Service Delivery."
Mrs Abiodun Essiet, the Executive Director of AEIG, said the training was aimed at improving the knowledge of  healthcare workers on how to effectively manage cases of SGBV in their centres.
She added that "the training focuses on proper documentation, management and non-tampering of evidences, which will assist in the prosecution of perpetrators.
"Healthcare workers are frontliners that manage SGBV cases and other people interact with them to share ideas with them, so, it is important that we re-orient them about their position and how they can handle these cases.
"Our project goal is to strengthen traditional justice system to effectively combat SGBV, and so far, we have done that across the area councils last year.
"What we are doing now is to train healthcare workers who will be interfacing with community development committee members in the various communities.
"These are issues of paramount concern to communities where most of the original inhabitants of the FCT are, as it is only the primary health centres that they can access care.
"So we want to work together with the healthcare facilities and ensure that the original inhabitants of the FCT are better served."
Dr Laz Eze, the Founder, Make Our Hospital Work Campaign, stressed the need for primary healthcare facilities to be accessible and affordable to the people.
Eze, who spoke on; "Promoting Health Care Delivery: The Role of Primary Health Care", added that PHCs were important in the areas of education, prevention, as well as physical and psycho-social response to SGBV survivors.
He added that drastic measures must also be taken by communities to ensure that SGBV cases were reported to the right authorities.
WHO To Establish TB Vaccine Accelerator Council
The World Health Organisation has announced plans to establish a Tuberculosis Accelerator Council (TB) with the urgency of vaccine development efforts to curb the disease.
A recent WHO commissioned study estimates that, over 25 years, a vaccine that is 50% effective in preventing disease among adolescents and adults could avert up to 76 million new TB cases, 8.5 million deaths, 42 million courses of antibiotic treatment and US$ 6.5 billion in costs faced by TB affected households, especially for the poorest and most vulnerable.
Speaking Tuesday at a high-level panel on TB at the World Economic Forum, Dr Tedros Adhanom Ghebreyesus, Director-General of the World Health Organisation, announced plans to establish a new TB Vaccine Accelerator Council will facilitate the licensing and use of effective novel TB vaccines catalysing high-level alignment between funders, global agencies, governments and end users in identifying and overcoming barriers to TB vaccine development.
"One of the most important lessons from the response to the COVID-19 pandemic is that innovative health interventions can be delivered fast if they are prioritized politically and financed adequately", said Dr Tedros Adhanom Ghebreyesus. "The challenges presented by TB and COVID-19 are different, but the ingredients that accelerate science, research and innovation are the same: urgent, up-front public investment; support from philanthropy; and engagement of the private sector and communities. We believe the TB field will benefit from similar high-level coordination," he said.
Despite countries making bold commitments to end TB by 2030, in the Sustainable Development Goals, the WHO End TB Strategy and the 2018 political declaration on the fight against TB, the epidemic shows no sign of slowing down. In 2021, approximately 10.6 million people fell sick with TB, and 1.6 million died. Drug-resistance continues to be a major problem with close to half a million people developing drug-resistant TB every year.
BCG is currently the only licensed TB vaccine. While it provides moderate efficacy in preventing severe forms of TB in infants and young children, it does not adequately protect adolescents and adults, who account for close to 90% of TB transmissions globally.
A vaccine that is 75% effective could avert up to 110 million new TB cases and 12.3 million deaths. The study further suggests that every US$ 1 invested in a 50% effective vaccine could generate an economic return of US$ 7 in terms of averted health costs and increased productivity.
Later this year, Heads of States and Governments will meet for a second United Nations High-Level Meeting on TB to review progress against commitments made in the 2018 political declaration. This presents an important opportunity to correct setbacks in the TB response, which includes the urgent development and delivery of new TB vaccines.
Natural Treatments For Arthritis and Joint Pain
Arthritis is usually due to inflammation – most often prolonged inflammation. The word arthritis literally means joint inflammation (arth=joint, ritis=inflammation), and refers to more than 100 different diseases. Arthritis is a degenerative disease affecting the joints that causes pain and limits mobility.
Arthritis is not a necessary part of aging. In fact, you can get relief from pain and even reverse much of the damage Arthritis has caused you.
Conventional medicine typically offers cover-up treatments for these naturally occurring changes. But these treatments do nothing to restore lost function. They may relieve symptoms—and just as likely, they may not. But they don't get at the root causes of the problems. And people still suffer. The purpose of this article is so that you don't have to suffer. Below are our Top 5 Natural Treatments for Arthritis and Joint Pain:
Eliminate Inflammatory foods from Your Diet
Most people do not know that certain everyday foods that you are probably eating, are actually making your pain worse. Some inflammatory foods like bread and pasta may be obvious, where as foods like eggplant and other nightshade vegetables also contain inflammatory properties.
*Many common cooking oils contain excess Omega6 which can be highly inflammable…
*Foods high in trans fats are also linked to chronic and systemic inflammation. You may be consuming far too many of these foods.
Rebuild Your Cartilage
Erosion of cartilage is one of the most common reasons for pain associated with Arthritis. Imagine a cushion where two bones meet. Without that cushion, bones rub together causing severe pain. Doctors typically prescribe pain masking drugs that will never address the true cause of the pain. A more effective approach would be to only use pain pills for temporary relief while you rebuild your cartilage. There are natural supplements that you can use like Devil's Claw, Cod Liver Oil, Glucosamine Sulfate. These supplements have to be taken in the proper quantities in order for them to be effective.
Incorporate More Anti-Inflammatory Foods into Your Diet
In addition to eliminating the pain causing foods we mentioned above, you can also take advantage of the natural pain fighting foods mother nature provides. Many juices have been used effectively against arthritis, especially pure black cherry juice – which is also a very successful natural remedy for gout. Beet juice is another good one and is wonderfully healthy in many ways. People with rheumatoid arthritis should include juices high in anti-inflammatory nutrients such as beta-carotene (found in parsley, broccoli and spinach) and copper (found in carrots, apples and ginger).
Herbs such as boswellia, cayenne, devil's claw, horsetail, licorice root, turmeric, ginger , white willow and yucca are also effective in relieving arthritis symptoms. Many of these ingredients can be effective.
There is also a very common beverage that contains more antioxidants than Vitamin C and Vitamin E. Sipping a few cups of day of this beverage can help halt further damage from Arthritis.
Address Magnesium Deficiency
In particular, deficiency in magnesium has been strongly associated with arthritis. Magnesium has been called the master mineral for good reason. As Dr. Carolyn Dean, who literally wrote the book on magnesium, reports magnesium plays an important role in more than 1,300 body processes. Alarmingly, it is estimated that 75% to 95% of us are deficient in magnesium. There are tests available that can help you determine if you indeed have a magnesium deficiency.