NCWS Urges Women To Change Narrative On Gender Inclusiveness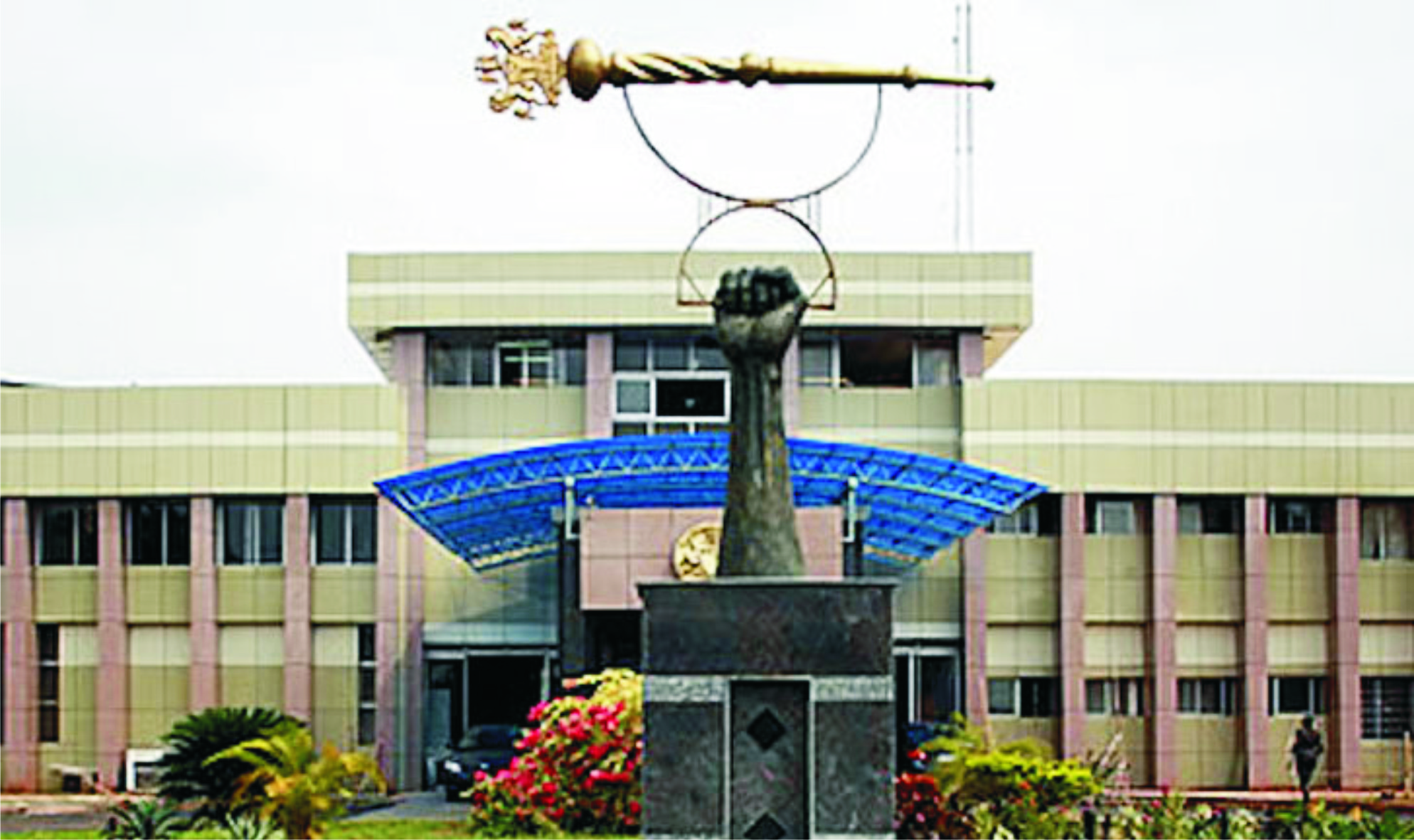 The president of the National Council for Women Societies (NCWS), Mrs Gloria Laraba Shoda has said that women have the power to change the gender inclusiveness narrative in Nigeria, adding that the impression that women can easily be replaced must be discarded.
Shoda stated this in Abuja at the opening ceremony of the annual Gender Advocacy and Sustainable Development Goals (SDGs) Summit.
She said that women must contribute to the fight for equity in allocation of opportunities and make themselves irreplaceable noting that women and girls represent the power of possibility.
"It is important for women to be part of the planning implementation and monitoring of the schemes and strategies of the sustainable development goals for the desired results in terms of gender balancing and others", she noted.
In her address, the Senior Special Assistant to the President on SDGs, Princess Adejoke Adefulire, said for SDGs to advance gender transformation, deliberate efforts must be made to institutionalise a gender-responsive approach to facing and ensuring that adequate investments are made to implement national plans and politics for gender equality.
On her part, Honourable member representing Ogbomosho North State Constituency in Oyo State House of Assembly, Hon Bimbo Olawunmi Oladeji said women must change the idea of gender equality to gender equity to achieve their desired goals in politics and the fight for gender inclusiveness in governance.
Council Boss Vows To Deliver Fubara, Other PDP Candidates In Rivers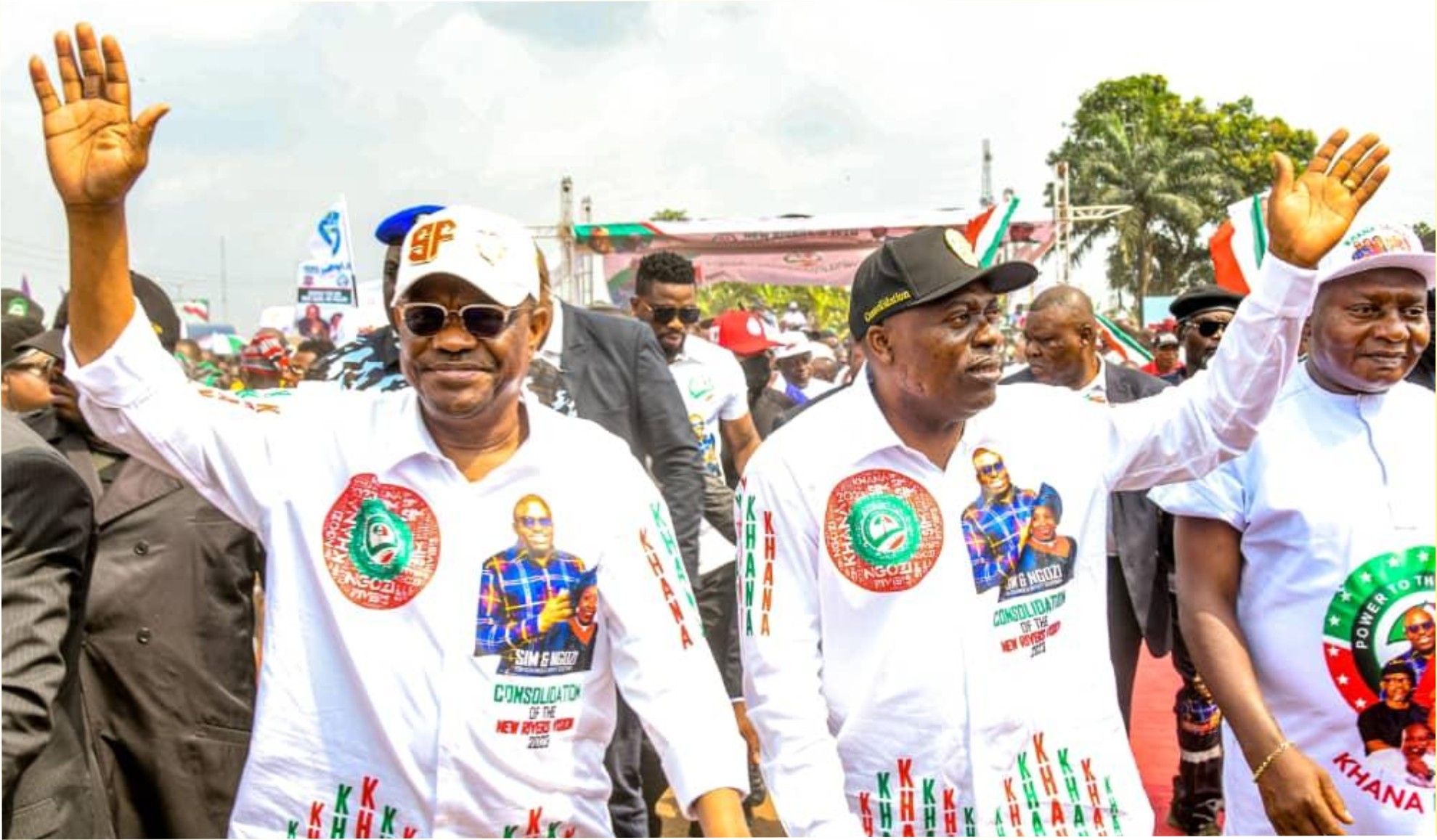 The Chairman of Oyigbo Local Government Area in Rivers State, Hon. Akara Okechukwu, has expressed confidence that the Peoples Democratic Party (PDP) will win the forthcoming Governorship election in the area, not leaving out other positions down to the last councillor.
He stated that the foundation of victory has been laid by the Governor of the State, Chief Nyesom Wike, following his infrastructural development in the State.
Hon. Okechukwu said this while reacting after the State PDP campaign team visited his area on Saturday, saying that the people of Oyigbo were ready to reciprocate what the present administration had done for the LGA in every aspect.
" I have no fear and I am convinced that the Governorship candidate of PDP Siminialayi Fubara, and other State candidates of the PDP, will win.
"The people of Oyigbo have vowed to vote massively for PDP because that is the only way to pay back Governor Wike for his good works, mostly in Oyigbo.
"As I speak, 95 percent of people living in the area  have their Permanent Voters Cards (PVCs) and this indicates sure victory for our great party. I thank the people for coming out en masse for the campaign. I am really happy," Hon. Okechukwu said.
Also speaking, Chairman Revenue Committee of the LGA, Senibo Daniel Chijindu, described the massive turn out as historic, saying that it was an indication of total victory.
" I will say that the massive turn out of people is historic because this is the first time people came out en masse for campaign. Honestly, this is an indication that Oyigbo is Simplified and totally PDP.
"Governor Wike has given Rivers State a facelift in all ramifications. That is why Oyigbo people said they are for PDP in totality," he said.
The revenue boss advised those who registered for PVCs to go and  collect their cards because that is only way to sustain the good governance of PDP.
In his own remarks, former Commissioner for Commerce and Industry in the state and a stakeholder of PDP in Oyigbo, Hon. Nancy Nwankwo,  said adequate sensitisation had been done.
According to  her , women in Oyigbo were already prepared to celebrate the victory of Siminialayi Fubara come May this year, saying they will come in their numbers to vote for PDP.
" I am convinced that Sim Fubara will do better hence he was a civil servant. He has proven his intellectual capacity faithful and truthful to replace Governor Wike," she said.
By: Tonye Orabere
Ebonyi APC Chair, Reps Candidate, Others Arrested Over Alleged Killings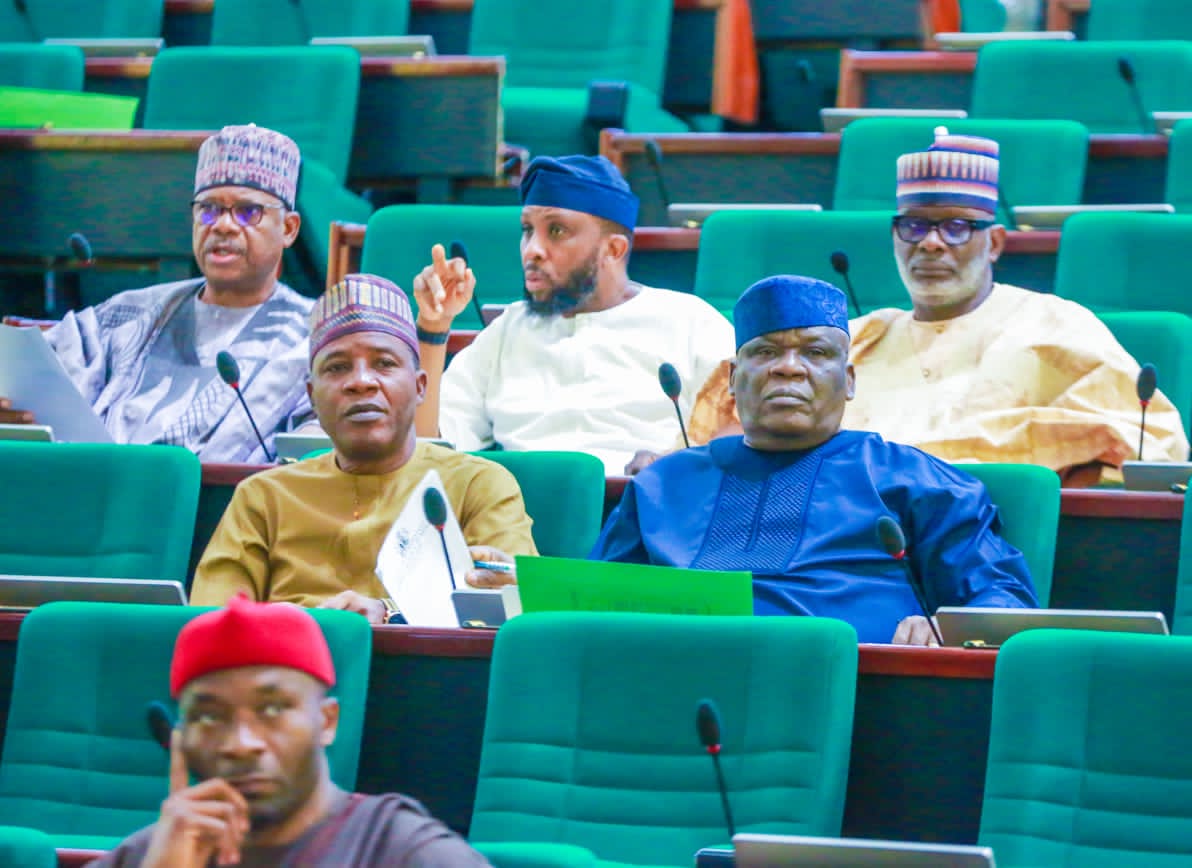 No fewer than 26 suspects have been arrested over the recent killings and arsons that took place in Ekoli Edda Community, in the Afikpo South Local Government Area of Ebonyi State.
Among those arrested were the state Chairman of the All Progressives Congress, Stanley Okoro-Emegha, and a former chairman of the Afikpo South LGA and Federal House of Representatives candidate for Afikpo North/South Constituency in the 2023 general election, Eni Chima.
The police claimed they (the suspects) were responsible for the killings and arson that pervaded the area on December 26, 2022. In the incident, two persons including a Police Inspector, were killed, while two houses were torched.
The Ebonyi State Police Command, during a press conference, stated this in Abakaliki on Monday.
The command, which spoke through its spokesperson, SP Chris Anyanwu, accused the suspects of being behind the dastardly acts, vowing to arraign them in court soonest.
Aside from murder, the command also accused the suspects of arson, conspiracy, armed robbery and illegal possession of firearms.
According to the police, the suspects must face the wrath of the law, in spite of the recommendations of the Commission of Inquiry set up by Governor David Umahi.
SP Anyanwu said, "The key actors among the suspects arrested, volunteered useful 'confessional statements' that exposed the aggregate of overwhelming findings hereunder outlined:
"The fracas that engulfed Ekoli-Edda on 26/12/2022 ignited at about 1600 hours during a face-off between the security aides of Hon Stanley Okoro Emegha versus a faction of Ekoli-Edda youth believed to be loyalists of Hon Eni Uduma Chima.
"The protracted political rivalry/supremacy struggle between the duo, is the cause of the showdown that took place. Interestingly, the two political stalwarts hail from same community, belong to same political party and even live in close proximity.
"The visit of the APC chairman to his village on the fateful day, with his aides, infuriated the fragment of the youths in the area who are purportedly adherents of Eni Uduma Chima, hence the showdown that ensued.
"The war songs chanted by Egwu Famous Chinedu, the town crier, amidst hitting/blowing of his gong/trumpet, respectively, galvanised the youth into further action, hence, the rampage and escalation of the brouhaha."
He added, "The investigation further revealed that an attempt to arrest one Aruah said to be the leader of the Ekoli-Edda youth warriors, brought in the warriors who were reserved for the purpose of fighting in the boundary dispute between them and a neighbouring community in Cross River State. The said warriors wielded sophisticated prohibited firearms and their actions further degenerated the situation."
Release PVCs In Opposition Strongholds, ADC Urges INEC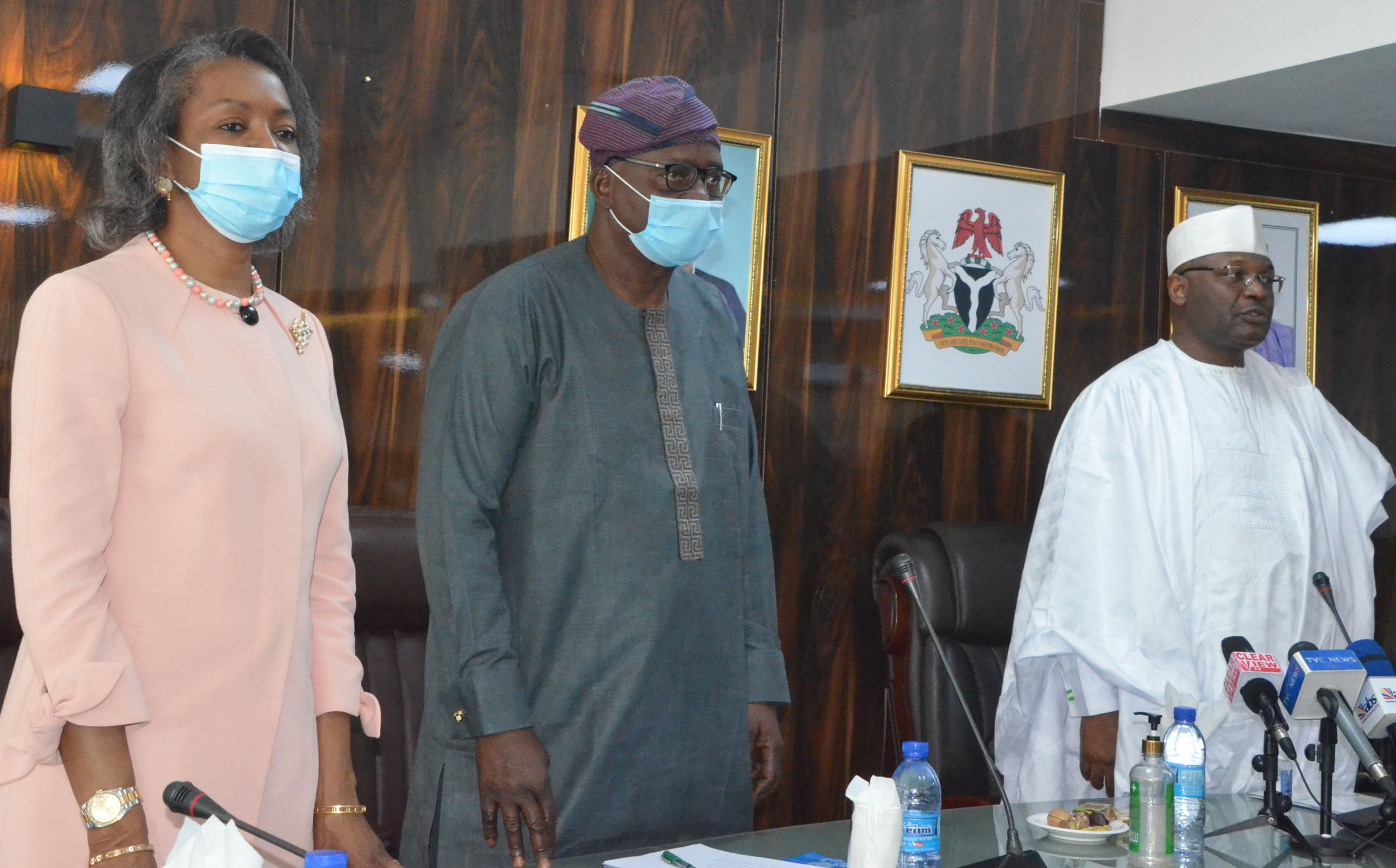 The African Democratic Congress, ADC, has accused the Independent National Electoral Commission, INEC, of hoarding permanent voter's cards, PVCs, with the intent to favour a particular political party at the polls.
ADC alleged that the only explanation for the inability of some persons to get their PVCs despite the Commission's promises and show of force was its deliberate strategy to disenfranchise some voters.
The party made its position on the PVC collection known in a statement by Mabel Oboh, the National Diversity and Inclusion Director, and the National Representative of the party in Lagos Campaign Council.
According to the party, "in Lagos for instance, non-indigenes are greatly affected by this deliberate act of disenfranchisement, based on feedback from our supporters."
ADC noted that, "It is becoming more evident that INEC is not prepared to conduct a free and fair election come February, as a good number of registered voters have not been able to collect their PVCs.
"This is a deliberate attempt to disenfranchise willing, but already fed up Nigerians from voting across the country.
"INEC had enough time to prepare for elections but it has shown itself to be partisan by denying people in the stronghold of the opposition their PVCs.
"We consider this action as rigging before elections. This perpetual act should not be condoned by Nigerians
"ADC also urged the Independent National Electoral Commission, INEC, to ensure all eligible voters collect their Permanent Voter Cards, PVCs.
"Our democratic systems and processes must be respected for the betterment of all, especially now that the country needs good leadership.
"As a third-force political party, ADC has worked very hard to ensure that we win a lot of seats and we are not going to fold our arms and watch our hard work go up in flames.
"We are also advising all those that have not got their voter's card to continue to raise alarm.
"This time around, the people should not allow their mandate to be stolen from them."