Seven Most Anticipated Nigeria's Hip-Hop Projects 2020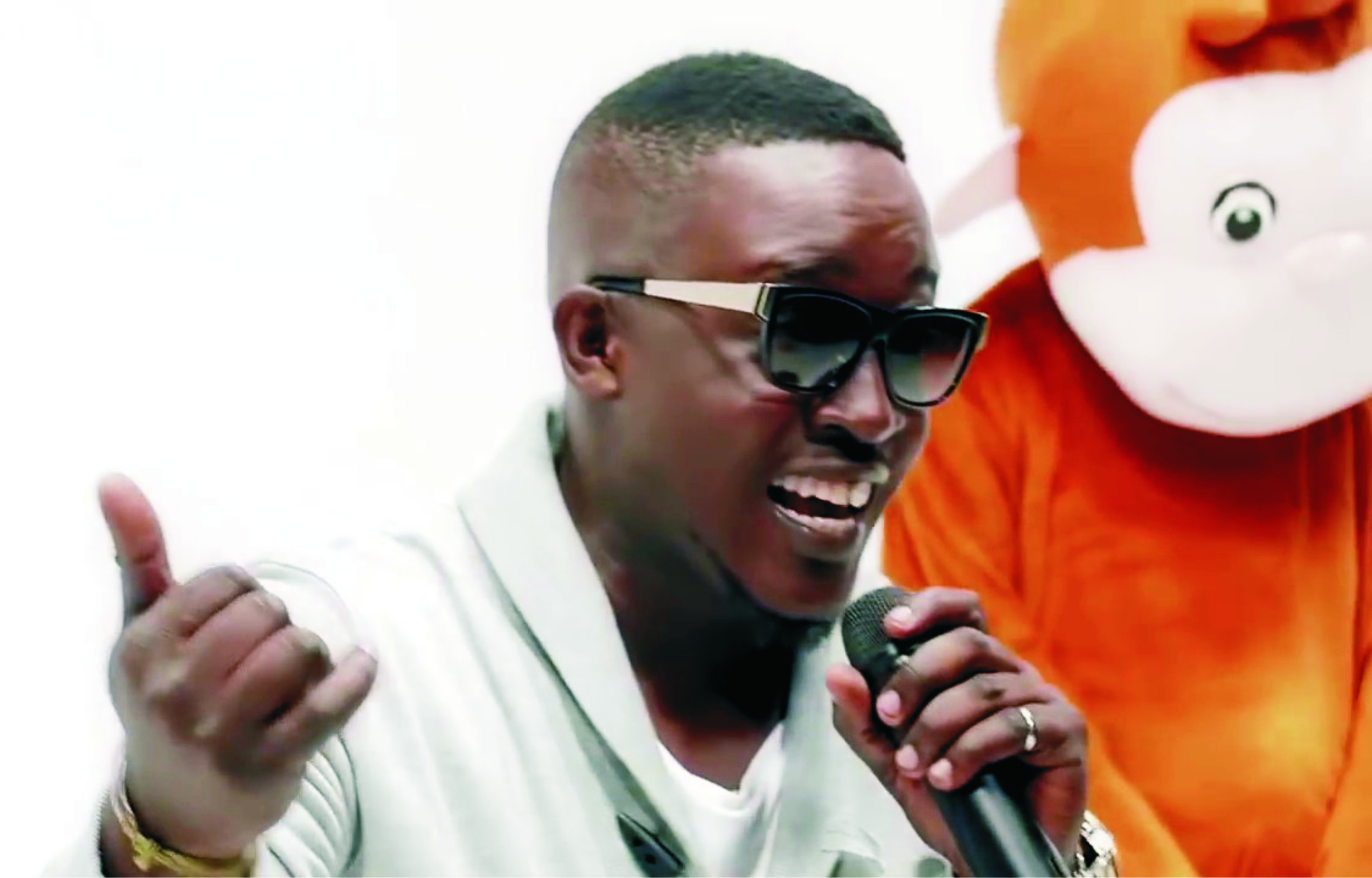 In 2017, Nigerian Hip-Hop suffered its worst year in terms of quality and quantity. Thus, Nigerian legend took to the studio and recorded one of the most impactful rap records in modern Nigerian Hip-Hop history. The song was titled, 'You Rappers Should Fix Up Your Lives.'
Rappers huffed and puffed, but time is a funny thing. Three years down the line, we realize that MI Abaga actually did Nigerian Hip-Hop a huge favour. Over the past three years, Nigerian Hip-Hop has improved in quality and quantity. 2019 was incredible and filled with life – it also birthed an interesting beef.
2019 ended with a release of Palmwine Express by Show Dem Camp. 2020 has already seen seen an Olamide project, but there seems more to come in Hip-Hop. Thus, here are the top five most anticipated rap projects of 2020;
In 2019, MI Abaga and Vector were embroiled in an epic beef when MI Abaga debuted a new jingle on his Vector diss, 'The Viper.' The jingle was simple, 'Judah.' It was like the voice of a commanding Nigerian father nudging his son to do something with little words. A few weeks after, Blaqbonez released a tweet where promoted an EP titled, Tribe of Judah.
Earlier in 2020, MI Abaga leaked a number of songs in 'wav.' format. Some weeks later, certain things associated with him started trending. The release date for this project that looks to be titled Tribe of Judah is uncertain,
A few weeks after Blagbonez released a tweet which promoted an EP. Titled Tribe of Judah. Earlier in 2020,MI Abaga leaked a number of songs in a "Wav" format. Some weeks later, certain things associated with him started trending.
Olamide: In the last decade, Olamide barely went a full year with out a body of work. In January 2020 he released his 10th Body of work, a project titled "999",while the project was lukewarm, Olamide announced that we should expect new album from him and Fire Boy,his artist.
We don't know the truth behind that picture but if anybody can drop two projects in one year, its Olamide.
3. Show Dem Camp: Over the past three years, Show Dem Camp has released at least one project per year even if we don't the state of any project. The iconic duo of Ghost and Tec always work together on music. In 2019 they released two length bodies of work and they were beautiful.
Again, we are not sure about the state of our impending project, but Clone Wars is on its fourth installment, Palm Music is only on its second installment.
4) Falz: Falz the Bhad Guy won three awards at the 14th edition of Headies Awards in October 19th 2019.The same year he took home the Gong for Album of the Year at the event. The wine was for his polarising album" moral Instruction".That same year, three of his sub segment singles failed to make any meaningful impact.
However, he did a good job on "make e no cause fight2 with. Ajebutta and BOJ.With how Falz moves,chances are his next project will be a surprise and the certainty of that project is almost written in the stars.
5) AQ : After Crown, the impressive collaborative album with Loose Kaynon,AQ had a fairly quite 2019.But even in that year, he had two impressive performances on the Martell cyphers, released two loosies and won lyrics on the Roll at the Headies.
6). Pay Back: In the past three years, pay back has released three memorable projects, two albums and one EP.Pay Back is one of the best rappers in Nigeria. Very soon his new album will be released and it looks set to be impressive.
Nigeria's Box Office Generates N278m  In February
The Cinema Exhibitors Association of Nigeria (CEAN) on Tuesday said it realised N278 million  as ticket sales across cinemas in the month of February, nationwide.
CEAN's National Chairman, Mr Ope Ajayi, who, disclosed this in an interview with newsmen in Lagos, added that the cinemas also had 122,295 gross admission within the period under review.
Cinemas experienced a drastic decline in sales in February when compared with  N819 million sales made in January.
Ajayi blamed the cash crunch and poor network service delivery being experienced by POS operators nationwide for the decline in sales.
He similarly noted that cinemas experienced an all time lull in the week of the Presidential and National Assembly elections.
He explained further that cinemas had limited content to exhibit in the month of February, as movie producers avoided releasing movies during the election period.
"A couple of reasons are responsible for the drop in sales. We lost a weekend of sales during the Presidential and National Assembly elections, Nigerians' attention was focused on voting across the country.
"Cash crunch and POS failures, affecting trading generally is also affecting the cinemas.
"Many movie producers and distributors avoided releasing movies during the election period. So, content was also somewhat limited," he said.
Ajayi said the top films exhibited in cinemas across the country in February were "Antman" and "Love in a Pandemic".
He listed films to watch out for in the month of March as : "Creed III", "What Love Got To Do With It", "Shazam Fury of the gods", "John Wick iv", "Different Strokes" and "Dungeons and Dragons83".
Nollywood Actress Urges Ladies To Desist From Dating Married Men
Nollywood actress, Halima Abubakar, has urged ladies to desist from dating married men, saying leaving a quality life of being responsible with good moral virtues is the best life.
The renowned movie star, who took to her Instagram page to give the advice, said that ladies should not make the same mistake she made by dating someone else's husband.
According to her, being a side chick to married men is morally wrong, but staying away from people's husband's is a moral upright living.
She stressed that she did not want them to experience what she went through, therefore, relationship with married men should be avoided.
She expressed gratitude to fans and well wishers, for their constant prayers, love and encouragement, adding that they should live a life they would be proud of.
The actress added that having a side business was far better than being a side chick, and urged them to leave people's husbands alone.
"Live a life you would be proud of.
"Thank you all for all the prayers and encouragement and love .
"I am on a new parth to a new life; strive to be new and stay safe and morally upright.
"No do side chick o…see u soon. Find a side business and leave people's husband.
" Don't make the mistake I made…The idea is to be morally right, " she wrote.
Abubakar is a model, actress, television personality, philanthropist and multiple award-winning member of the Nollywood industry.
She rose to fame after the release of her debut film 'Sabotage' In 2011. She won the Afro Hollywood Best Actress prize.
The actress started auditioning for movie roles in 2001. After some time, she was given her first acting gig, a small part in the movie 'Rejected'
It was, however, a small role that enabled her to land her first important role and ultimately her breakthrough in the movie 'Gangster Paradise.'
The movie star has acted in more than a 100 movies. some of which are: 'Slip of Fate', 'Tears of a Child', 'Secret Shadows', 'Gangster Paradise', 'Area Mama', 'Men in Love', 'Love Castle', 'Okafor's Law', among others.
She is also a movie producer and runs Morehouse Entertainment, a label and talent management business in the music industry.
The Kano-born actress established the Halima Abubakar Foundation, an NGO that aids the poor.
The actress has contributed immensely to the growth and development of the entertainment industry, thereby making her outstanding.
UEFA Champions League Final : Burna Boy Set To Perform
Nigerian megastar, Burna Boy, has been announced as one of the headliners who will be performing at the 2023 UEFA Champions League final.
UEFA has revealed Burna Boy as one of the performers at the 2023 Champions League Final. The announcement was made via the Champions League official Twitter handle on Thursday, 16th March 2023.
Music Burna Boy, Tems, Patoranking, Shatta Wale nominated for International Reggae & World Music Awards 2023
In the video posted on Twitter, a delighted Burna Boy revealed that he will be performing at the Champions League final billed for Istanbul, Turkey.
In what is a remarkable feat, Burna Boy will become the first Nigerian artiste to perform on the biggest stage of European Club football.
Since gaining international success in 2018 through his hit single 'YE,' Burna Boy has become one of the biggest artistes in the world. He has earned a Grammy award for his album 'Twice As Tall' while becoming one of the most awarded artistes on the continent.
The Tide Entertainment reports that Burna Boy has sold out choice arenas around the world as his music continues to attract international listeners.
American DJ, artiste, and Producer, Marshmallow, performed at the 2021 Champions League final in Portugal while Cuban Pop star, Camila Cabello, performed at the 2022 edition in Paris.
The 2023 Champions League Final will take place on 10th June 2023 in Istanbul, Turkey and Afrobeats will share the stage as two of the finest clubs in Europe compete for the biggest price.