Can Spouses Cheat And Still Love The Cheater?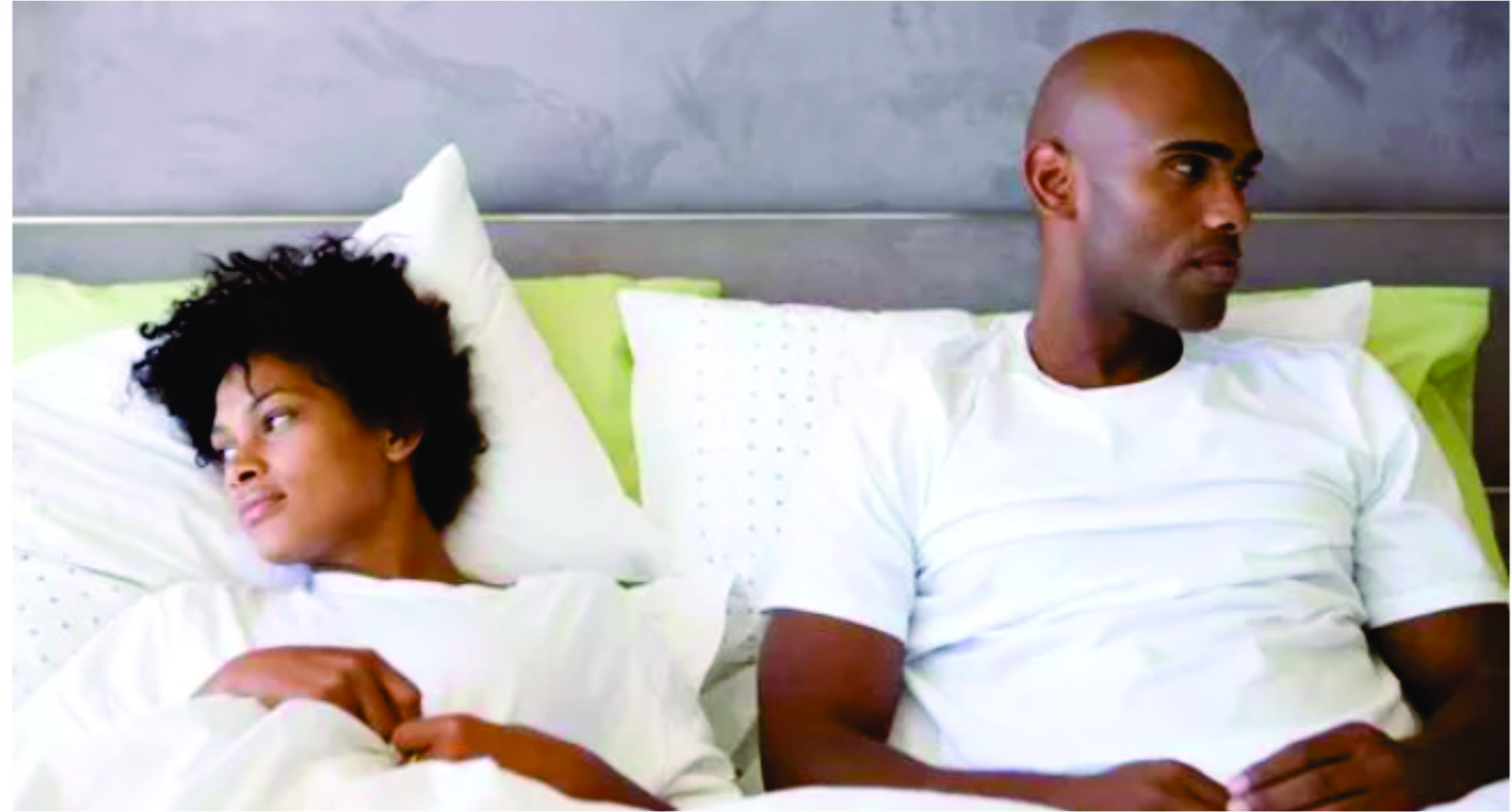 It is impossible to love someone and cheat on them. People who cheat on others are not necessarily bad people (most likely they are), but they definitely know nothing about love. Cheaters are almost always very insecure. They are insecure because they did not experience love, being wanted, in their formative years. They don't know love, don't recognize love, cannot recognize it when someone loves them. They really don't know what it is, and have insanely unrealistic ideas about it, usually acquired from storybooks and movies. Or from desperate fantasies resulting from extreme emotional deprivation in the past (as the fasting person dreams beautiful dreams about steak and ice cream). They wring others dry trying to get their fantasy to come true. And have little use for people who cannot make those fantasies real. And no one can. We all know that cheaters cheat, and never just once, and never just on one person. No one can satisfy them.
So they distrust others who claim to love them, because it never looks beautiful and true enough. They feel that the other person is lying to them, doesn't love them, is perhaps playing them for a fool, and probably cheating on them. They don't feel respected or valuable, are so self-absorbed and hurting, and are always distrustful, suspicious.
They are always busy protecting themselves from all the bad people in the world, including you. If you tell them that you love them, you are a liar. You are really out to use them and cheat on them.
They have very little energy to care about anyone else. Their energy is all used up fighting against ghosts.
Cheating is natural for such a person. For them, it's not even really cheating. It's protection, revenge. It's the name of the game. ("She's probably thinking about cheating on me anyway. I'll cheat on her first. Payback in advance.") Love and trust are not even on the radar. They are constantly looking for validation, for soothing, looking to be convinced that they mean something. They "love" someone to the extent that they get what they seek: a taste of the love that they dream about. But very soon, they see flaws in the other person. The other person does not meet up to their dreams. The other person "clearly" does not really love them. The other person is dishonest. Or manipulative. Or dysfunctional. Or a cad. Or a slut.
At this point, cheating becomes natural, not a big deal at all, because the other person (the cheatee) has ceased to have any real value, and has "proven" that they are unable to meet the needs of the cheater.
(In fact, for the cheater, his ability to hurt his partner is proof (to him) that he has value, that he means something, and is a demonstration of the love that he looks for. Cheaters feel worthless, unseen, insecure, unsure, unacknowledged. The power to hurt someone, to make someone cry because of them, is near ecstasy. "My God! Look at those tears. She must really love me!" But that euphoria lasts for maybe a few hours. The cheater is insatiable.)
It makes no sense to say that you can cheat on someone you love. It makes more sense to hold that if you cheat on a person, you don't give a darn about him or her.
Compare the cheater to the person who would no sooner cheat on his or her partner than punch a baby or kill a puppy. There are people who think that cheating on their partner is an abomination, as bad as anything you can do, and would find it impossible to do.
There are some people who find a love, never cheat, never think about it. They are in love, never stop being in love. And even if they stop being in love, they gave their word and intend on keeping it. They are much different from the person who finds someone, and proceeds to lie to, hurt, and cheat on that person.
There is such a thing as love. And it does not involve cheating. If someone cheats on you, don't ever make the mistake of thinking that that person loves you. They do not.
If someone cheats on you, you have been cheated. You have been duped, tricked. You have been slapped in the face. You have been lied to, disrespected, devalued, shat upon. Even people who Hate you don't treat you that badly! If you go on to trust or depend on that person, be sure that you will one day be very sorry you did. And then it will be your fault.
In fact, what better proof could there be that your partner does not love you, than if he or she cheats on you? What more do you need?
Culled from Question-Quora https://www.quora.com.
Compiled By Sylvia ThankGod-Amadi
Re: Tips To Make Your Husband Happy And Keep Him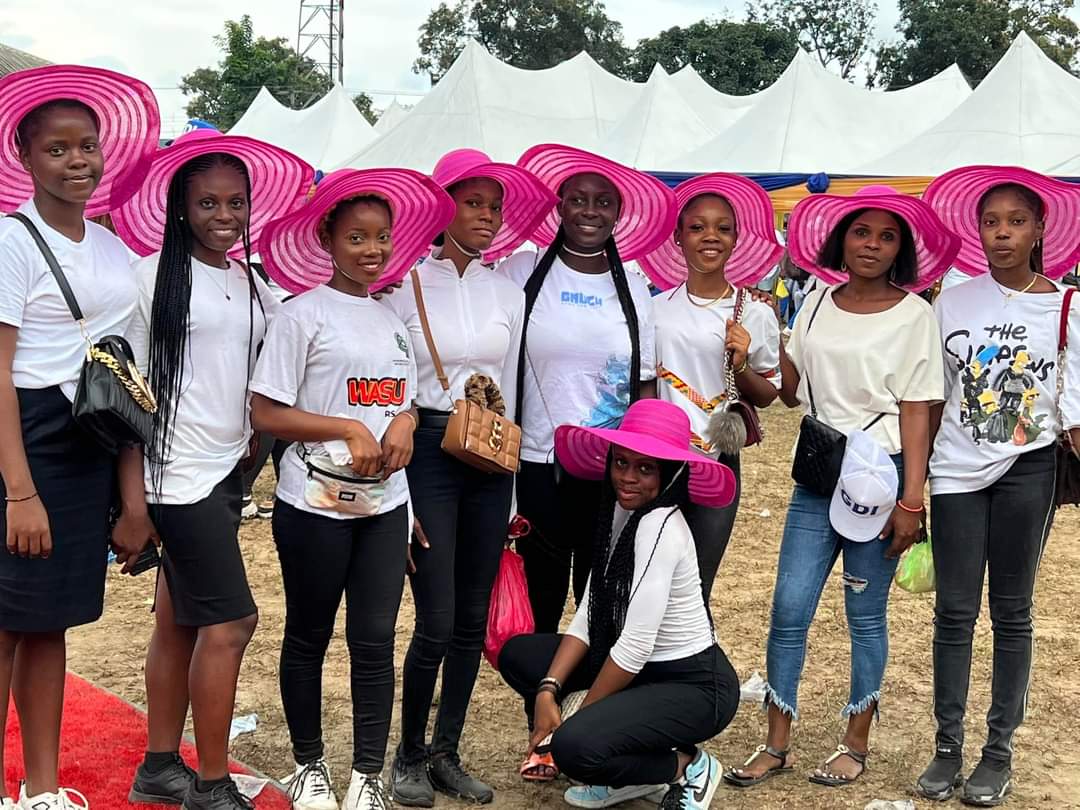 Your correspondent (Ibinabo Ogolo) deserves to be congratulated for providing women Tips To Make Your Husband Happy And How To Keep Him ; ref.The Tide :Friday 26/8/22, (p.17). Attention of a group working on Women Education Project was drawn to the material which provided 48 items of what roles women play towards a happy relationship.
The tips listed did not require any institutional setting to be able to implement them, rather the tips constitute a teach – yourself model of learning. A major problem therein is that Nigerians have not developed an ideal reading habit. How many women would read Ogolo's 48 tips?
Truly, women naturally have in themselves what it takes to realise all that is noble and necessary to build up a happy environment. Perhaps, what is lacking to achieve this purpose may include the personal impetus and institutional setting to provide leadership.
To begin with, women must appreciate the truth that nice dresses do not make nice women. Secondly, body form does not translate into genuine womanhood, because, there are 'defeminised' or 'unwomanly' women. That phenomenon is spreading fast in Nigeria, arising from women participating in malelines of activities and behavioural patterns and distorted sex status!
It is also true that the quality of souls atttracted into families as babies is determined by mothers who serve as the attracting pole or bridge. If a woman trades off her gender specification by adopting masculine lifestyle, she also forefeits the advantage attached to genuine womanhood.
Inward refinement and purity, rather than cosmetics and trinkets account for genuine feminism,wherein lies grace.
Purity as it relates to genuine womanhood means that the original gender specification or identity has not been abused or distorted through the acquisition of masculine characteristics. How such abuses and distortions come about are rarely regarded as having serious consequences. Should a woman engage in macho sports, smoke cigarette, behave and talk like a regimental sergeant major?
It is natural for women to have a stronger feeling of shame than men, which is a provision against possible abuses and distortions of the status of womanhood .
Genuine womanhood has such constancy and ruggedness in the enforcement of ideal standards that such noble gift can often turn into a nagging habit.
Ideal women usually stoop to conquer, rather than to seek to bend their partners, which brings frictions. It is in the home circle that women can exert their strongest and most incisive influence, if they apply Ibinabo Ogolo's 48 tips. But these would be effective if a woman is genuine, natural and simple, rather than cultivate artificial sophistication.
When a woman is timely she does not repel anyone approaching her with purity, neither would she give in to anything that would compromise her purity.
No man or woman is perfect; rather, there is a taming element in womanhood which is another gift intended to draw men closer to an ideal standard, if such gift does not degenerate to tyranny. Every man would wait to behave himself and be found acceptable to a woman and thus, feminine charm works under definite conditions. These conditions go beyond beautiful faces and beautiful dresses, which can be meretricious.
Ibinabo Ogolo should pass on the following tips to women. It is a great mistake to imagine that men can waste any great or vehement affection on a pretty face, unless there be either a beautiful soul or a beautiful mind with it. A pretty face can charm for a short time, but the charm is soon ended ; then unless there are other higher and noble qualities to take its place, the love dies with the glamour.
A wrong perception often associated with love is the tendency to separate it from purity, justice and loyalty. Thus geninue love would not accommodate impurity and pander to injustice for too long, because, loyalty would be betrayed thereby. What we find common under the guise of love is indulgent self – interest which seeks to exploit by yielding to base appetites. Especially when there are economic gains and advantages, love can become a cover for various weaknesses. It took true love of a woman to take and turn a former vicious criminal into an agent of light now.
Apart from being agents of change and radical transformation, women also serve as contact points to absorb and transmit what is noble and glorious . It is true that women are richly endowed with a higher degree of institution than men. Through such gift women's perceptive capacity reach out to exalted realms of values, or receive impulses from there. We do not need to know how this mechanism works,but this is a gift which has some conditionalities if it must be exploited for the right purposes. Surely, there are laws regulating existence. Women hear and express true love in its pure state despite the fact that men often make fools of them, thus causing distortions in that activity. This principal goal of love as an instrument of human salvation has been distorted largely through the abuse of sex.
Human generative power, manifestating as the force of libido, can be diverted into wrong channels and grossly abused via amateur activities. Often men profess love while their goal is sex, and once a woman gets bitter in her longing for love, she becomes hardened, which can reduce her contacts .
Teach – yourself model of learning and do – it – yourself model of self – exertion are gifts peculiar to women, because they recieve guidance from luminous realms. A woman can be made bold by a power beyond her, to plead her thoughts, such that what message transmitted through her can achieve miraculous results. But obtuse men often dismiss women's premonition as rantings arising from hysteria. The result of men's attitude towards women is the undermining of the gift of premonition and intuitive perception. Doubts arise!
Feminine faithfulness has little to do with sexual behaviour but rather in the ability to uphold and fulfil the principal role assigned to women, many factors account for failure to fulfil that role. When a woman grows beards, please ask why! Distortion in feminine hormones!
-Women Education Project
Heart Disease Killing More Women Globally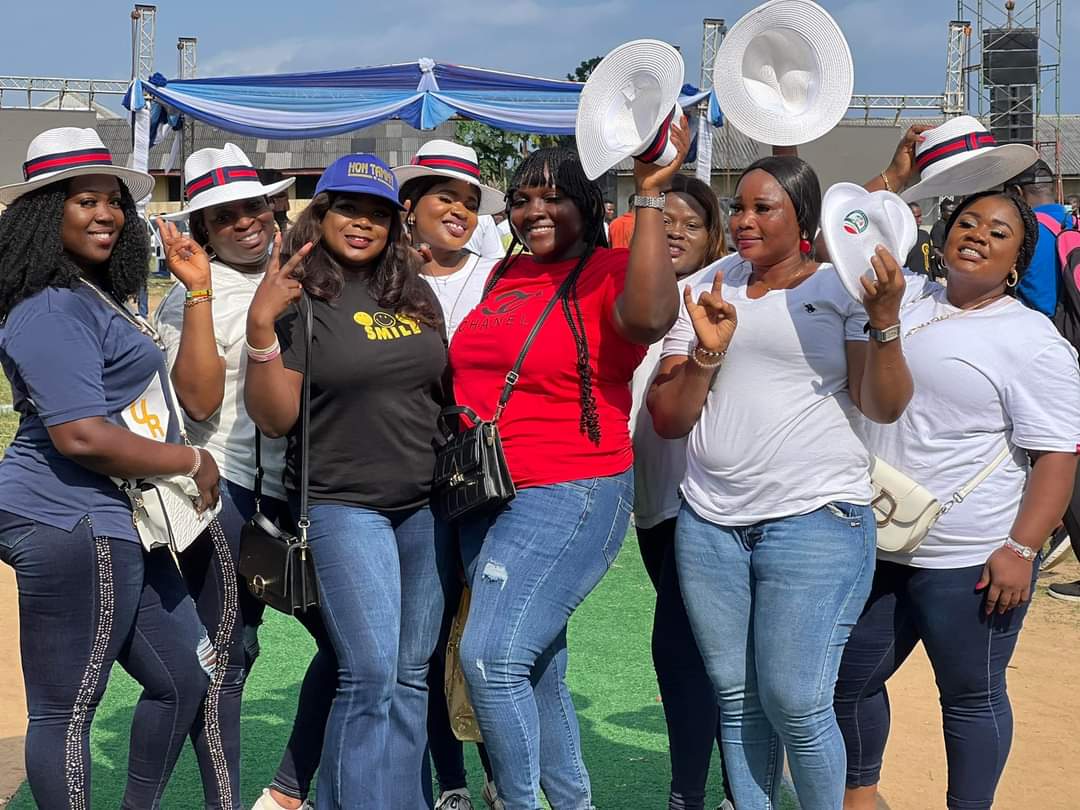 Heart  disease is the prevalent health threat to women across the globe now. This is an important information which women should know and guard against.
According to Internat-ional studies, heart disease used to be a men's issue, but in the last few decades, women had closed up and over taken men in deaths from heart disease.
Cleveland clinic report states that heart disease affects women of all ages and ethnicities, making it the leading global cause of death in women. It further notes that, many women don't know that heart disease is seven times deadlier than breast cancer.
Meanwhile, researchers have found many sex related differences in the cardiovascular system.
Studies revealed that women have smaller blood vessels and heart chambers, and the walls of their ventricles are thinner.
Also, women have fewer blood cells, as a result, women can not take in or carry as much oxygen at any given time and are prone to heart failure. More so, body position, like quickly standing up or lying down affect women more than men thereby making women more likely to have sudden drops in blood pressure or faint.
The hormones, Estrogen and Progesterone are dominant in women while Testosterone dominates in men. These hormones can impact many aspects of overall health.
Studies also have it that,in women, as Estrogen drops, they face a higher risk of blood clot, plaque in the arteries and high cholestrol which can lead to stroke.
Also,though sleep apnea (a potentially serious sleep disorder in which breathing repeatedly stops and starts) is common in both men and women, research has shown that a woman with sleep apnea without treatment have a higher risk of hypertension, coronary artery disease, stroke and a trial fibrillation. Therefore, treatment for sleep apnea is highly effective at reducing the risk.
An obstetrist and gynaecologist, Dr Kirtly Jones in a review stated that, the risk of coronary artery disease in preme-nopausal  women is much lower than the same aged men, but after menopause, women start to catch up from 60 years, they had passed men in the incidents of heart disease.
Dr Jones said that some changes in midlife that increase the risk have to do with the ovary, menopause and ageing.
According to him, "Estrogens keep arteries elastic, after menopause women  are at higher risk of high blood pressure. Estrogens also help keep good cholesterol a little higher for reasons we don't understand, also diabetes is a little less likely before menopause and diabetes is a risk factor for heart disease".
He also said that women as they get older gain weight in the middle and they exercise less, All these add to the risk of hypertension, diabetes and heart disease which combine with things that are related to the ovary. The risk factors include diabetes, overweight, obesity, poor diet, physical inactivity, excessive alcohol intake and smoking".
According to reports published by the Harvard Health Publishing (Harvard Medical School) before menopause, a woman's own Estrogen helps protect her from heart disease by increasing HDL (good) cholesterol  and decreasing LDL (bad) cholesterol. But after menopause, women have higher concentrations of total cholesterol than men do.
The report states that elevated triglycerides are important contributor to cardiovascular risk in women. Also, Low HDL and high triglycerides appear to be the only factors that increase the risk of death from heart disease in women over age 65.
Harvard Medical School research therefore, suggests that, for women, metabolic syndrome is the most important risk factor for having heart attacks at an usually early age.
These include large waist size, elevated blood pressure and glucose intolerance.
"Women who smoke are more likely to have heart attack as male smokers. For diagnosis and treatment, women have smaller and lighter coronary arteries than men do. This makes angiography, angioplasty and coronary bypass surgery more difficult to do thereby reducing a woman's chance of recieving proper diagnosis and having a good outcome", the report stated.
However, in another view, a senior researcher and an Associate Professor of Medicine at Johns Hopkins University School of Medicine, Dr Erin Michos revealed that cardiovascular disease mortality is going up in younger women.
She noted that younger women have to advocate for their own health. That they need to know their blood pressure, chole-sterol and blood sugar levels and they need to make sure that they are getting treatment for these and other risk factors for heart disease.
"We know that women who have had history of preclampsia or gestational diabetes or preterm delivery are at increased risk for cardiovascular disease. Also, women who go through menopause early before age 45 are at increased risk of heart disease. There is still this misconception that women are at lower risk especially if they are before menopause. But this is not necessarily true", she added.
She also said that stress is leading to an increase in risk factors, "Women are not able to take care of themselves, they are last on the list which is the problem", she added.
Other studies explain that women now lead stressful lives than men by balancing corporate jobs with household responsibilities, noting that also more women now smoke and drink all sorts of alcohol making them more vunerable.
More researches show that stress may impact health negatively, making it important for women to understand their mind-body connection and how to focus on improving both their physical health and mental well being. However, the risk factors include high blood pressure, high LDL (Low density Lipoprotein), cholesterol and smoking.
According to Center for Disease Control and Prevention in the United States of America, symptoms of heart disease include full and heavy or sharp chest pain or discomfort, pain in the neck, jaw or throat or pain in the upper abdomen or back. These symptoms may happen while resting or doing regular daily activities. Other symptoms may include nausea, vomiting, fatigue, indigestion, heart burn, upper body discomfort, dizziness and shortness of breath, palpitations, swelling of the feet, ankles, legs, abdomen or neck veins.
To reduce heart disease, women should regularly test for high blood pressure, diabetes, quit smoking, check blood cholesterol and trigly-cerides, be more active, get at least 30 minutes walk, limit alcohol intake, manage stress levels by finding healthy ways to cope
By: Ibinabo Ogolo
Fashion Trends Remain Unchanged As 2022 Winds Down
Going into 2022, was an interesting and big moment in fashion. Round the globe and collectively, the fashion industry expected better and gusty expressions.
Now, in the other half of the year, the biggest fashion trends to style up in 2022 include top- to- toe colours, fringing details, sequines and shimmer, maxi vs mini ànd bold stripes according to Woman and home, a fashion and lifestyle organisation.
Trending fashion colours are from bright to cool pastels. After months of lockdown outfits, the  fashion colour trends of 2022 have exploded into big, bright and bold colour confidence to bring the fun into style.
According to Pantone, a global leader in colour standards, for the fashion industry in 2022, Iilac has made its way to the fashion ladder, making waves on the runways.
However, hot orange is bolder than ever in 2022, it is not easy to wear orange colour but it is guaranteed to get you noticed for all the right reasons.  Orange is cosy, warm, frivolous and joyful, says ,managing Director  of Colour Me Beautiful, Cliff Bash forth.
On hand are trendy high neck dresses from long fitted to turtle neck mini and maxi dresses.
Meanwhile, micro blazers (jackets) are still in because of the endless pandemic. Now, we have shinny colours of sequined skirts, jackets to dresses.  Maxi dresses reached its peak of popularity in 2021 and continues to grow in 2022. Mini skirts are back in fashion with over sized shirts, light with carefree look. Also, women's over sized Bombar jackets that rest loosely on the hips with clingy cuffs that should not go past the wrists, is still in vogue.
Also, floral dresses are represented in 2022 ,especially "sunny yellows and fresh greens, raging lines of red and gothic black ",according to fashion experts. This represents renewal beauty and the feminine side of nature.
Puff sleeves style have a staying power in 2022. The larger than life sleeve has been showcased in many variations like, the balloon, the Juliet and the leg of mutton.
However, the puff sleeve trend cracked the fashion stage in 2018. Fast forward to 2022,the supersize sleeve is still more popular than ever.
Still, one of the most popular styles rocking the current fashion trends is the ever – so cozy hoodie.  Wearing a blazer with a hoodie is no longer just another street style but a mainstream look that transcends generations.
Fashion accessories on stage now is the chain belts like in the 90's. Worn around a dress or blouse directly above the navel is in.
Bright coloured handbags have taken over black,brown or tan bags.
2022 trends have embraced the rainbow like Bottega Veneta green and bolder  colours like red and purple.
Also, back in 2022 are the denim bucket hats which really never went away.
Here,in Nigeria, ready made trendy luxury gowns are in vogue.  Below the knee,long gown but fitted and occasionally free are used for any occasion. Floating gowns, also mini gowns are trending. These come in bright bold colours of lilac,purple, green and orange. Speaking in a telephone interview with the Chief Executive Officer of an online business based in Abuja, Belgrace Fashion House, Mrs Belema Tamunoibelema stated that, "well fitted gowns are trending. Fast selling colours are purple, green, pink and royal blue. Also, shoes and bags with black, red and gold colours are in now.
Mrs Tamunoibelema, who started her business few years back is a distributor of Turkey made clothings,shoes and bags in Nigeria, said, sales in the first half of 2022 were very good until recently when they experienced low patronage owing to high foreign exchange rate .
Also speaking with The Tide ,the Managing Director of Exclusive Turkey and Dubai Wears based in Port Harcourt, Dr Queen Phillips stated that 'slay', sharp gowns are trending now. These come as floating full length gowns or mini gowns (above the knee ). Asking colours are pink,purple bold, green and lilac. Nobody is asking for corporate wears now. Also, trending are brown and black bags and sequined slippers.
Dr Philips,who started her online business four years ago as a distributor and retailer of clothings for women, men and children, with shoes and bags ,also said that business in the first half of 2022 was booming but is a bit slow now due to the economic situation in the country and the low power of the Naira.
According to her,"we in the business are losing, so we don't give prices again,we are praying that the economic situation would improve soon".
By: Ibinabo Ogolo