Unemployment: Ngige Got It Wrong!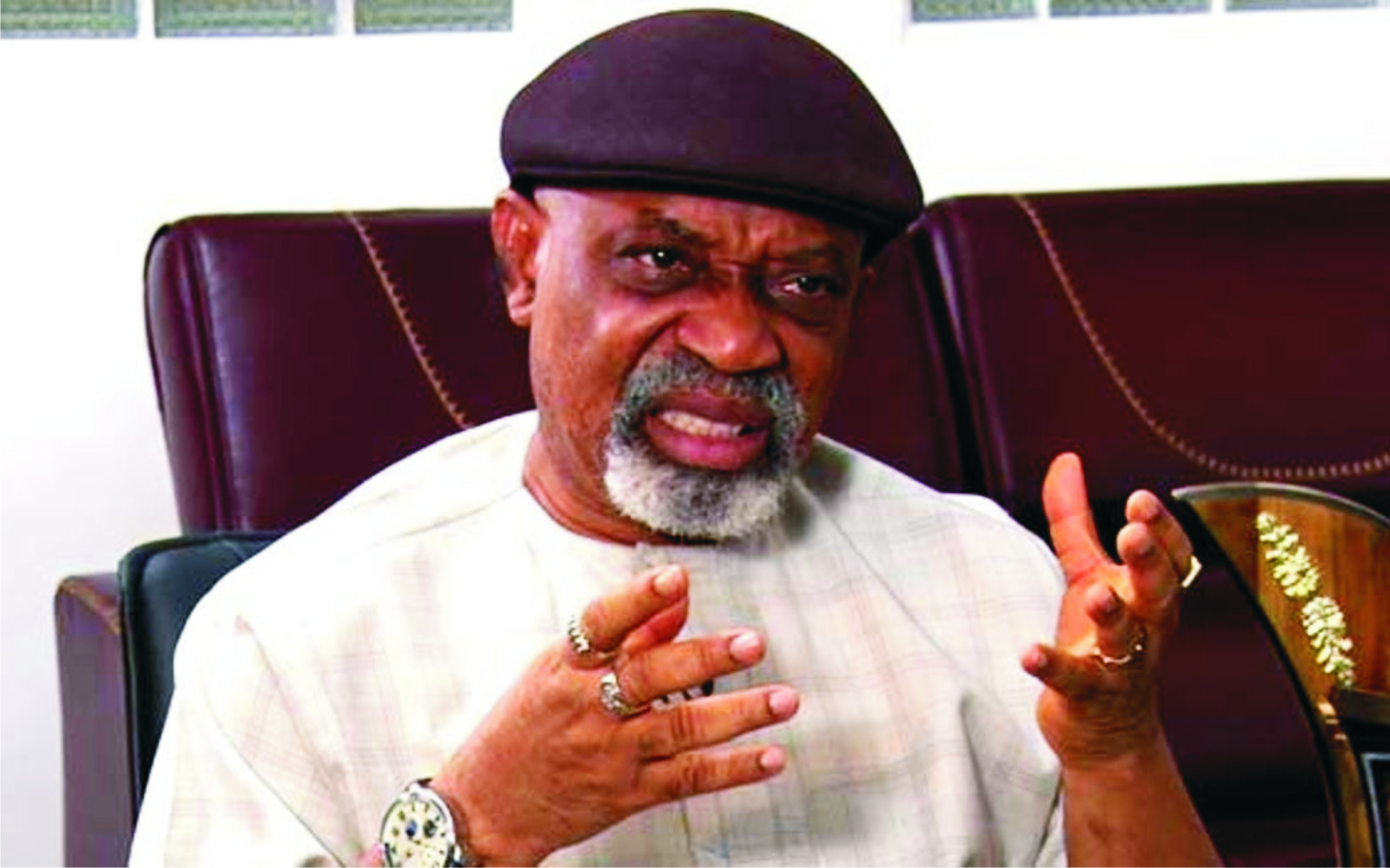 Early this month, precisely on February 10, the Federal Government, in what looked like a conscious admission of failure to create pathways the Nigerian youths can tap into and carve a better future for themselves, advised unemployed graduates, who are seeking government jobs in the white collar sector, to look elsewhere, insisting that there are more sustainable and lucrative ventures outside their focus.
Speaking in Benin City, the Edo State capital, at a Town Hall Meeting on "Popularisation of Blue/Green Collar Jobs among Graduates of Tertiary Institutions in Nigeria", the Minister of Labour and Employment, Dr Chris Ngige, stunned many when he "urged Nigerian youths to invest their talents in other job sectors, as the richest youth of the world aged between 21 and 31 years, are not employees of government but smart entrepreneurs who distinguished themselves in creative skills in various areas".
We agree with the concept of Graduate Employability Enhancement Scheme designed by government "to break the resilience of high unemployment rate in the country" by "urging unemployed graduates, parents, career counselors, and students of tertiary institutions to embrace the profitable opportunities offered by jobs outside government offices".
This is where Ngige and his team in the Ministry of Labour and Employment, and indeed, the Federal Government, got it all wrong! Government cannot shirk its responsibilities to the youth now, not after creating a difficult climate for them to benefit from the system that has made most public sector officials demigods. How can governments explain that for more than two decades, they have refused to lift embargo on employment into the civil service, when every year, tens of thousands of ghost workers are discovered and weeded out of the system, tens of thousands more retire, thousands die and many voluntarily resign without any corresponding reduction in the cost of governance and workers personnel and payroll systems? How can they explain that corruption has made it impossible for young graduates to secure new jobs in public service when government policies have squeezed the private sector such that they can no longer create robust jobs for the youths?
The Federal Government cannot, therefore, organise a town hall meeting just to tell graduates not to waste their energy looking for white collar jobs in government offices, when it has failed to provide the enabling environment, consistent policy direction and friendly legislation to attract private capital and Foreign Direct Investment (FDI) into critical sectors to absorb the army of graduates from the legion of higher institutions in the country. It cannot be mobilising people to think of jobs outside white collar sector when it has not done anything to revive any of its moribund manufacturing industries, agric farms and mills, or has it put any policy in place to ensure that investors who closed shop and left the country due to hostile operating environment or inconsistent policy, return to pull more graduates out of unemployment.
In fact, if the paper rolling mill at Oku Iboku and aluminium smelting company at Ikot Abasi, Ajaokuta and Aladja steel companies, and a host of others in various sectors in Lagos, Ibadan, Enugu, Port Harcourt, Kano, Kaduna, had been revamped and made effectively operational, government would have fulfilled its promise to create 10 million to 25 million new jobs by now. Its desire to pull 100 million out of poverty would have also been realised and economic boom would have set in. And, of course, the spate of insecurity occasioned by reckless killings, kidnappings, cult-related violence, and other criminal activities that undermine peace, security and sustainable development would have abated.
We are aware that white collar workers have shaped the dynamics of Nigerian society over the years. We are also aware that blue collar workers, such as machinists, welders, electricians and construction workers practising their trade in factories and on building sites have found it nearly impossible to operate due to lack of power supply and other harsh conditions that impede economic growth. And, yes, we are aware that both white and blue collar workers are turning to green jobs in developed countries in North America, Europe, Asia and the Pacific, where stable government policies have created the enabling environment for a thriving green sector.
But we are disappointed that government has not made any effort to make green jobs thrive in Nigeria. We say so because for that to happen, government must create the climate for the sector to function effectively by ensuring that academic curricula provide for schools at all levels to teach students courses that produce green collar professionals to drive development. Besides, government must enable legislation to encourage investors to invest in the green sector to open it up for employment of graduates to populate the various job opportunities for sustainable growth.
We reckon that in an era of increasing concerns for the environment, following hostile habits that threaten climate change through greenhouse gas emissions, abuse and degradation, the need for green collar workers, ranging from manual to managerial, dedicated to improving the quality of our environment by reducing waste and pollution, is urgently germane. Indeed, we need professionals and consultants in conservation, environmental services and waste management to provide these services and products. We also need green electricians who install solar panels, plumbers who install solar water heaters, recycling centre/MRF attendants, process managers and collectors, construction workers who build energy-efficient green buildings and wind power farms, construction workers who weatherize buildings to make them more energy efficient, or other workers involved in clean, renewable and sustainable future energy development to grow the economy. It's not likely that participants in the town hall meetings qualify as any of the above.
The Tide agrees that we need qualified graduates to man these jobs that provide better opportunities than jobs in the traditional manufacturing sector as they pay higher wages and offer better career mobility, but Nigerian education system has to incubate this cadre of people to make the future sustainable for the next generation. Green collar workers do not fall from heaven, a well-cultured system produces them. And the Nigerian system today has yet to identify its course of direction. This is our take!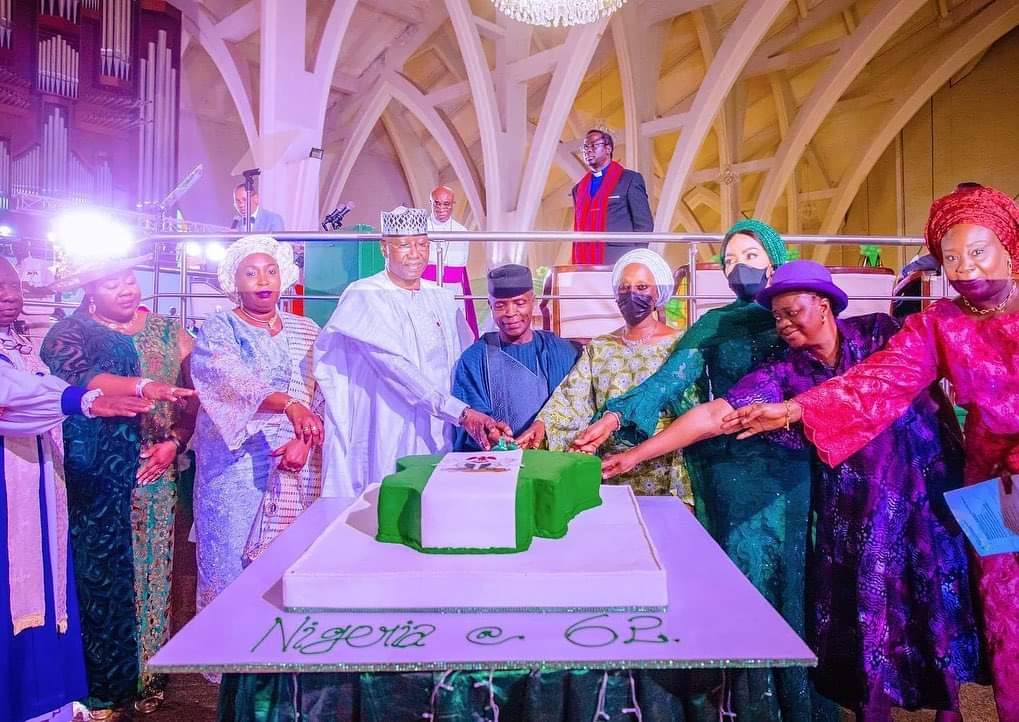 Instead of grappling with the elevating issues of development, the country's over 200 million population and more than 250 ethnic nationalities are smouldering with dissatisfaction about the present, and anxious about a precarious future. Now, the grand promise and hope of "unity in diversity" lie in bloody ruins, and separatist agitations have again taken a centre stage in national politics. If the years of military dictatorship are seen as "years eaten by locusts," then the inhumane descent of Nigeria today can be said to be "more years eaten by the locusts."
Every sector of our national life has been affected, from governance to the economy, security and national cohesion. Setbacks and deficits in each area of development define the country. Traumatised, abused and oppressed, young people have lost hope in the country. Just like in 1966, Nigeria is once again on the fast track to the point of no return. All Nigerians should be well-meaning enough to embark on conscientious sober reflection on the state of the nation.
Successive leaders have abandoned our founding fathers' dream of Nigeria and replaced it with a motive for self-aggrandizement. The country is torn apart, the people are poor, life and property are insecure, and life is worthless. Now and then, we witness Nigerians loathe their country and spit out the worst abuse on their homeland. While the wealthy have acquired foreign citizenship for themselves and their families, others are working frantically to do so or emigrate from Nigeria.
This is Nigeria for the next generation of leaders: a disillusioned, morally weak, socially divided, religiously lost and economically stupefied country. This is not the way of a truly independent nation. To chart a path to progress, however, Nigeria needs people with big dreams, especially those who do not want to do things the usual way. To justify any independence claim, Nigerians must first determine the basis for their assertion to independence.
Nigeria's problems are foundational. What we have is a corporate catastrophe. The country is a complicated, intricate, and flummoxing organism where wrongs rule and doing right is impossible. Do the different people who make up the nation see themselves as Nigerians in the first place? Or do they profess allegiance to their clan or tribe as their most basic identity? Nigerians require a sense of national pride and ethos that draws on all the values, spirits, and cultures of different peoples.
To this end, the political class and ruling elite must not place one part of the country above other parts or treat other parts as second-class citizens. Leadership is not racial domination or selfish power imbalances; rather, it is a tendency to truly carry out a mission for the common good. President Muhammadu Buhari should accept that under his leadership, Nigeria has witnessed its worst reversal ever. Leaders and followers must do their best to ensure that they aspire to a new and better Nigeria.
As she commemorates the 62nd anniversary of independence, Nigeria's top priority should be leadership in Africa and the black world. The country is naturally given this leadership role, and she has indeed played a convincing role in her past activities on the African continent and abroad. Leaders should look to the exemplary and inspiring role this country can play 50 years from now. However, this will only happen if Nigeria shakes off the incompetence, and greed ingrained in its leadership.
What is there to celebrate is the tenacity of Nigerians in their decision to have their country despite a repeated siege by various outlaws. These Nigerians include farmers and locals trapped in terrorist and bandit enclaves, schoolchildren being hunted back and forth, disillusioned women and children in IDP camps, soldiers in trenches and police officers who sacrifice their lives, and lonely Nigerians who every day hope in God that this too will pass. It is these Nigerians who hold this country together and deserve the greatest courtesy.
Economically, Nigeria has fallen behind its peers. Diversification gave way to a single product model. Agriculture was once the backbone of the country and its defunct regions, contributing more than 60 per cent of Gross Domestic Product (GDP) in 1960. Today, it is a paltry 22.13 per cent of nominal GDP by June 2021. The Central Bank of Nigeria says oil and gas contributed less than 1.0 per cent of GDP and 6.65 per cent of export earnings in 1961, but contributed 47.72 per cent of GDP and 98.72 per cent of export earnings in 2000.
Despite successive governments' efforts to industrialise the country and achieve sustainable economic growth, stakeholders in the real sector believe that the economy is gradually declining. Industrialisation, seen as the only means to achieve economic growth and development, remains unfulfilled 62 years after the founding of the nation. The scarcity of industry, stunted growth in manufacturing, rising unemployment, and lack of food and investment, among others, remain a great challenge.
Infrastructure has failed to pace with the tremendous population growth assessed at 45.14 million by the United States Census Bureau in 1960, to the estimated 211 million in 2021. Roads, airports, ports, and power are inadequate, requiring $3 trillion to fix, says the African Development Bank. In human development, failure is writ large. Whereas the poverty level was 15 per cent at independence, it averaged 27.2 per cent from 1980 to 2010 and reached 69 per cent by 2011.
Nigerians must vote wisely in the next year's general elections by choosing a good leader. They have to be astute in their voting and avoid elevating needless issues. Nigerians should never again elect nepotistic, tribalistic and religious fundamentalists into governance. We need to salvage and retrieve our country from imminent collapse and looming disaster. The election next year is yet another opportunity to vote candidates that can transform the country and eliminate the pains the citizens are currently going through.
The duty to save our nation is a moral responsibility. A great nation is built based on the character of its people. If Nigeria has to be great, everyone has to take responsibility; everyone has to commit to doing what is fitting. This is a fundamental moral obligation to the state. That is what true independence means.
Ridding The World Of Nuclear Weapons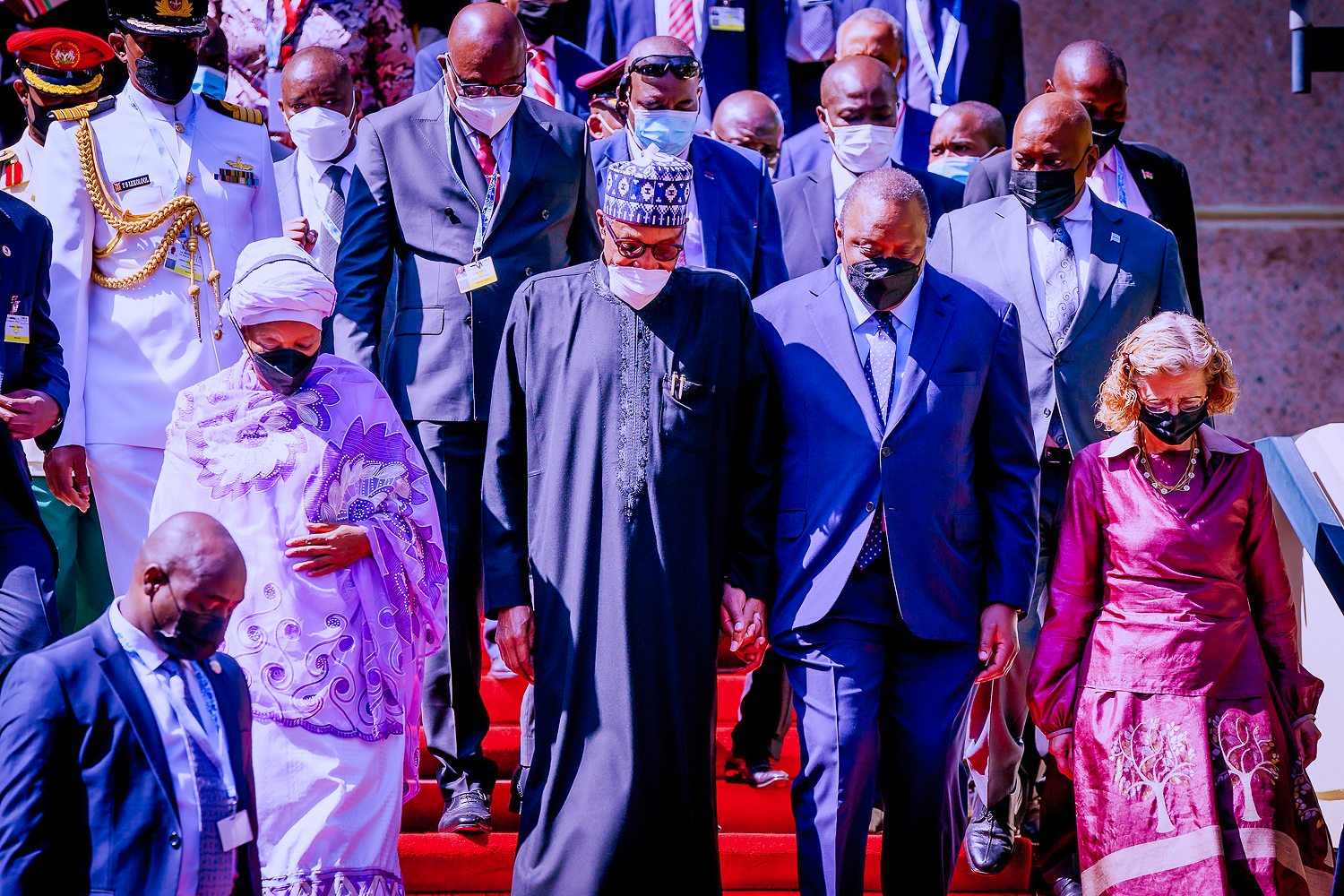 After a high-level meeting on nuclear disarmament on September 26, 2013, the United Nations General
Assembly (UNGA) designated September 26 as the International Day for the Total Elimination of Nuclear Weapons. This Day provides an opportunity to highlight the need to eliminate nuclear weapons and the social and economic costs of perpetuating them.
The United Nations has commemorated the Day each year since 2014, providing an opportunity for governments and some civil society groups to discuss progress and priorities for nuclear disarmament. One of the oldest goals of the United Nations is achieving global nuclear disarmament. But today, around 13,080 nuclear weapons remain. Countries possessing such weapons have well-funded, long-term plans to modernise their nuclear arsenals.
In 1946, the General Assembly's first resolution established that the Atomic Energy Commission had the mandate to make specific proposals for the control of nuclear energy and the elimination of not only atomic weapons but also all other major weapons adaptable to mass destruction. UNGA endorsed the objective of general and complete disarmament in 1959. The first Special Session of the General Assembly Devoted to Disarmament, held in 1978, further recognised that nuclear disarmament should be the priority objective.
The United States, the former Soviet Union and the United Kingdom signed the Nuclear Non-Proliferation Treaty (NPT), which limits the spread of military nuclear technology by the recognised nuclear-weapon States to non-nuclear nations wishing to build or acquire atomic weapons. The NPT is uniquely unequal and ineffective, as it obliges non-nuclear States to forgo the development of nuclear weapons while allowing the established nuclear States to keep theirs.
On July 7, 2017, the Treaty on the Prohibition of Nuclear Weapons (TPNW) was adopted. This Treaty is significant because it is the first multilateral legally-binding instrument for nuclear disarmament and elimination to have been negotiated in 20 years. The treaty was subsequently adopted by a vote with 122 States in favour. While this is commendable on its own, the efficacy of the treaty is questionable because none of the current nuclear-armed States supports the treaty or has signed it.
As the world grapples with new security challenges, it is pertinent now more than ever for global leaders to uphold the rules and principles of international humanitarian law in ensuring that weapons with catastrophic humanitarian outcomes, such as nuclear weapons, are eliminated from the earth. The 2017 TPNW presents an opportunity to achieve that goal. Accordingly, we call on all States to fulfil their commitment to nuclear disarmament by becoming parties to the treaty.
The beginning point in any discussion about nuclear weapons should be their terrifying explosive yield. Historical records of the disastrous impacts of the detonation of atomic bombs on the Japanese cities of Hiroshima and Nagasaki in August and September 1945 reveal horrid facts about the devastation caused by weapons of much lesser effects than the ones harboured in the military arsenals of some nuclear weapons' possessors today.
The devastation of Hiroshima and Nagasaki raised the consciousness of the international community about the dangers of nuclear weapons. The ensuing clamour to regulate nuclear weapons jump-started the development of an international legal framework to prevent the proliferation of deadly weapons. Regrettably, the nuclear weapons question is embroiled in the politics of power and dominance, causing nuclear-possessing States to drive deliberations on nuclear weapons with a focus on the control of proliferation rather than on total elimination.
The real focus of the major treaties on nuclear weapons is either to prevent proliferation or elimination of nuclear ammunition. However, it is sad that the nuclear-possessing States have wavered in their commitment to complete disarmament. The International Campaign for the Abolition of Nuclear Weapons (ICAN) has engaged to name and shame States that are not a party to TPNW, but how effective that effort will be remains to be seen. Their refusal to adhere to the treaty undermines its effectiveness, and there has been little pressure on these States to change their minds.
It seems superfluous to point out that for the treaty to be successfully and comprehensively implemented, Nuclear Weapons States have to cooperate, be parties to it and proactively implement it, as a large part of it addresses them. The treaty has an embedded acknowledgement that it would have opposition, hence Article 12 enjoins each State party to encourage others to sign, ratify, approve or accede to it, with the motive of universal adherence of all nations, eventually.
Undoubtedly, any use of nuclear weapons in the war between States or indiscriminate attacks by non-State actors would create catastrophic situations for humankind and the natural environment. The possibilities of nuclear accidents also remain, and every day that nuclear weapons remain on earth, someone is suffering from health degradation as a result. As long as some countries continue to have nuclear weapons, others will feel entitled to them as well.
The Russia–Ukraine war has raised the spectre of a nuclear disaster. The recent Russia's missile attack on Ukraine's Zaporizhzhia atomic plant points to that. This should attract more severe global sanctions on Russia, as the act represents a dire threat to the world. It was the first time that a nation has attacked a fuelled and functioning nuclear power plant. The unprovoked attack could endanger the safety of entire Europe. Russia must be stopped from carrying out military activities around the site.
Every drop of energy exerted in fighting for a world free of nuclear weapons is crucial. World leaders and policy-makers, non-governmental activists; all have a role to play in their circle of influence, from the diligent ratification of the relevant treaties to a march to raise awareness and spread the word. The Chernobyl disaster in former Soviet Ukraine in 1986 stands as a lasting example of why it is vital to ensure all nuclear power plants are dismantled or at worst have the highest standards of safety and security.
With the looming threat of a new Cold War, it is expedient for all nations, particularly countries in possession of nuclear weapons, to consider the tragic humanitarian consequences of the use of these weapons on human health, the environment, and vital economic resources, among others. Everyone has a role to play in building a future without nuclear weapons. There is no alternative to eliminating these horrible projectiles and creating a sustainable global peace based on common security.
Enough Of Killings In Anambra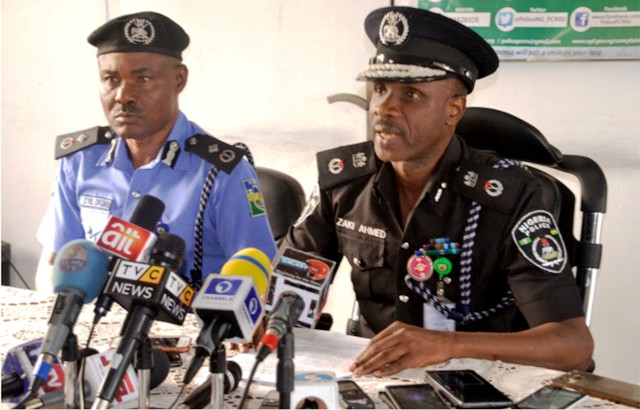 Tragedy struck again in Anambra State just at a time the people of the state were hilariously heaving a sigh of relief that normalcy was gradually returning after over one year of living in deep-seated fear, following the activities of "unknown gunmen" that killed and maimed several people.
This time around, the victims were Senator Ifeanyi Ubah representing Anambra South Senatorial Zone in the country's upper legislative chambers and his aides, who were returning to the Senator's hometown, Nnewi, from a function. The September 11 assault on the convoy of Senator Ubah in Enugu-Ukwu, Anambra State, draws attention to the dire security situation in the South East.
Two police officers, two Ubah's aides and a Department of State Services (DSS) operative were among the dead. Also among the dead was a businessman from Nri, Anaocha Local Government Area. It was reported that the businessman was based in Lagos but relocated to his hometown, following alleged attempts on his life after a failed business deal. The attackers were after him, only for the Senator's convoy to arrive at the scene when the gunmen had ambushed their target.
Another version indicated that it was a targeted assassination attempt on Ubah. According to reports, the foray on the Senator had a link with the sacked Chairman of Nnewi North Local Government Council, whose wife died mysteriously. It was gathered that the man was Ubah's boy, whom the Senator brought to political limelight. The source added that another businessman allegedly having issues with Ubah influenced the man's political predicament.
Recall that some parts of the South-East, especially Imo State and Anambra State, have been reeling from incessant attacks by "unknown gunmen". The situation worsened following the April 5, 2021 blitzkrieg on the Imo police headquarters and the correctional centre. About 1,844 inmates were freed, some of them hardened criminals. Since then, police stations have been assailed and arms carted away.
Ahead of the attack on Ubah and his convoy, prominent South Easterners had been gruesomely murdered in the region. Dr Chike Akunyili, husband of the late Minister of Information, Prof Dora Akunyili, was killed along with eight others at Nkpor in the Idemili North Local Government Area of Anambra. Director-General, Scientific Equipment Development Institute (SEDI), Enugu, Prof Samuel Ndubuisi, and a police officer attached to him were shot dead in Enugu.
Also, the member representing Aguata State Constituency in the Anambra State House of Assembly, Okechukwu Okoye, and a former member of the State House of Assembly, Nelson Achukwu, were beheaded by unknown persons. Traditional rulers and religious leaders were equally not left out. Some were kidnapped and never seen again. Many security operatives, remarkably policemen at checkpoints, have been brutally murdered in the region.
Most villagers have fled their homes, while those living in cities have ceased from travelling home. Many who journey home hardly use their vehicles for fear of being identified, abducted or even killed. Although security agents may be doing their best to bring the violence to a halt, they have also been accused of engaging in extrajudicial activities. Some, especially young men, have had to flee for fear of arrest and detention.
The recent bloody incident in Anambra is deeply regrettable. It is wicked, barbaric, senseless and knavish. We condemn the savage attacks on Ubah and his aides and call for the strengthening and overhauling of the security architecture of the state in particular and the nation at large. Law enforcement agents should work harder to fish out the perpetrators and prosecute them. It should matter less what organisation such criminals are representing.
One worrisome development for us is the continuous attacks despite repeated government assurances to address the ubiquitous security crisis. But even more discommoding is the fact that the perpetrators remain unknown, while their grouse and motive are unspecified. The Federal Government should intervene urgently, failure of which the heinous and barbaric killings may continue unabated, subjecting Anambra people to untold apprehension and suffering.
We think that the failed assassination attempt on Ubah and the killing of others, just like many other attacks across the South-East geopolitical zone, are perpetrated by implacable enemies of Ndigbo. We maintain that the provocative action signposts the collapse of the country's security architecture, which, in turn, has rubbed off on the capacity of security operatives to tackle crime and criminality frontally.
The apparent dilemma in the South-East is an obvious pointer that the elite and political leaders have completely lost touch with the people. The widening gap between the rich and the aggrieved poor in the country is rearing its ugly head in the type of violence that society is exposed to in recent times. Therefore, political leaders have to rise above mischief and find a way to calm down the youths.
Leadership in the embattled zone has taken a nosedive and the people are more divided than ever. The governors, including Soludo, need immediate assistance and full support from traditional rulers and other stakeholders to stop the violence in the region. It is not enough for both the state and central governments to express alarms about the killings or offer a huge amount of money to unravel the killers. They must find a lasting solution and end the appalling massacres.
The Anambra people want to see what the government is doing to arrest the lingering insecurity before the situation gets out of hand. It is all about the safety and welfare of the people, which is the primary purpose of government. The "unknown gunmen" should not be more powerful than the state apparatus.