PH Pleasure Park: Nigeria's Excellent Tourist Destination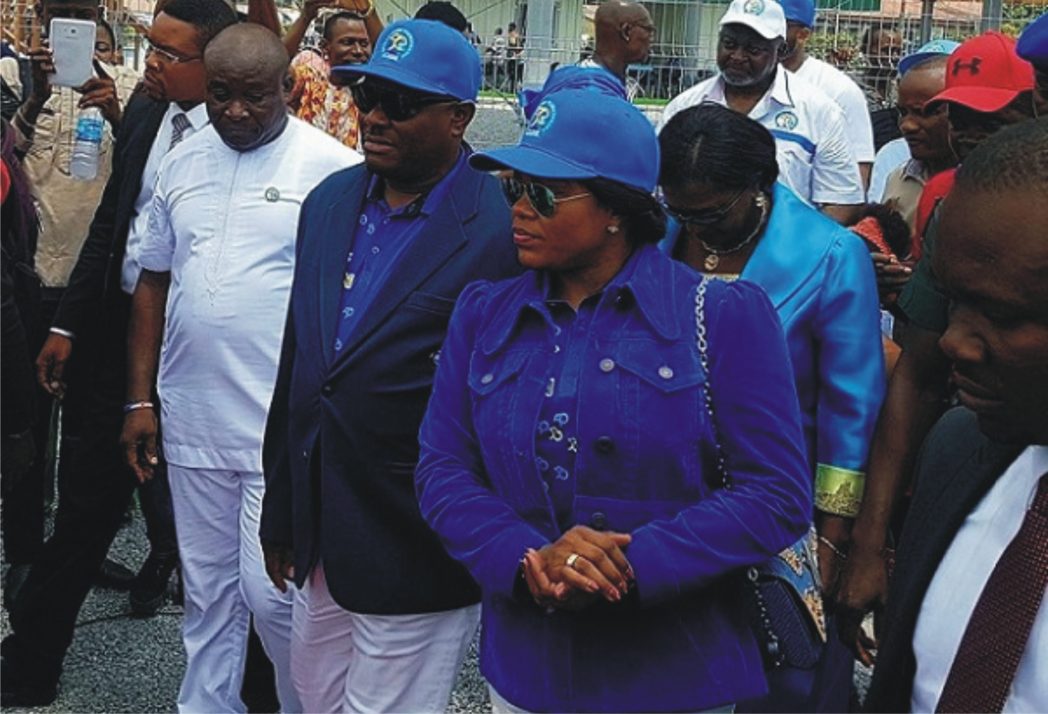 The Port Harcourt Pleasure Park is the gift of Rivers State Governor, Chief Nyesom Ezenwo Wike, to the nation's tourism sector. Its popularity is growing by the day.
Daily, tourists from across Nigeria especially the Niger Delta troop to the Port Harcourt Pleasure Park to enjoy the serene environment and first-class security network.
This is Nigeria's undisputed international tourism destination. This is Governor Wike's initiative to conserve foreign exchange for the country and attract visitors from across the world to Rivers State.
The project was flagged off as part of the first year anniversary of the Wike administration. Since then, the project site has transformed from the neglected "construction site borrow pit" to an international leisure centre.
Built by Julius Berger, the Port Harcourt Pleasure Park exudes beauty and serenity. It has a climbing tower, beautifully designed natural lake, sporting facilities, two five-aside football fields, Mini Golf Course, intercontinental restaurants, kids play centres and mobile gyms.
Commissioning the project, former Rivers State Governor, Dr Peter Odili said that the people of Rivers State are proud of the accomplishments of Governor Wike.
He praised the governor for delivering a world class international park which will make the state a prime destination.
The former Governor prayed God to grant all the aspirations of Governor Wike for living up to the expectations of the people.
"I have travelled to at least 26 countries, I have never seen anything like this. God will ensure that all your aspirations are realised ", Dr Peter Odili said.
Speaking at the commissioning ceremony, Rivers State Governor, Nyesom Ezenwo Wike announced that his administration will continue to expand facilities at the Port Harcourt Pleasure Park.
He said that the park will attract tourists to the state and also generate revenue for its maintenance.
PORT HARCOURT PLEASURE PARK CINEMA
To make the Port Harcourt Pleasure Park more attractive, the Rivers State Governor developed a modern world-class cinema within the facility.
The 250-person capacity cinema is divided into three sections. The cinema has standard walls, lighting effects and sound proof .
The project was designed to give the people maximum comfort . The Port Harcourt Pleasure Park Cinema has come on stream following the commissioning of the project as part of the first 100 days of the second term of Governor Wike.
Speaking during the commissioning of the Port Harcourt Pleasure Park Cinema, Governor Wike urged Rivers people to patronise the entertainment industry in the state for the growth of Rivers economy.
He said that Rivers people should expand their funds on relaxation and entertainment facilities in the state capital.
Governor Wike said: "This time, there is no need to travel to Dubai, United States or United Kingdom to relax or be entertained.
"We now have such facilities here in Port Harcourt. We have provided entertainment facilities to stop our people from travelling out for that purpose. Spend your money in our State. There is no need for you to go to Abuja ".
The Governor said that the new Cinema though built by the Rivers State Government, would be administered by a private investor for sustenance.
He added that high level security have been provided in and around the Port Harcourt Pleasure Park to protect the serene and beautiful facility.
He assured that the Rivers State Government will continue to work to satisfy Rivers people and create the right environment for them to live comfortably.
Governor Wike reiterated that the leadership of the State will not succumb to blackmail and negative propaganda.
Chairman of Obio/Akpor Local Government Area, Mr Solomon Eke, commended Governor Wike for executing key projects in the area.
He said the people of Obio/Akpor Local Government Area will continue to support Governor Wike. He said they exhibited their love for the Governor by the way they defended their votes during the 2019 elections.
THE KING OF CASTLES AND RANGE PAINTBALL AND AMUSEMENT INC
The 170 meters long inflatable bouncing castle is a multi-columned obstacle course that has found a home at the Port Harcourt Pleasure Park.
With this addition to the growing features of the Port Harcourt Pleasure Park, children now have much more fun and excitement when they visit the Park. The King of Castles is noted for, among others, building the physical and intellectual ability of children. Plus the fact that it is engaging and offers super fun.
There is also the Alpha Range Paintball & Amusement Inc at the Port Harcourt Pleasure Park. This is also handled by the managers of the King of Castles.
Since 2017 when the Port Harcourt Pleasure Park was commissioned, it has become a major point of relaxation and fun, especially during festivities such as Christmas, Easter and New Year celebrations.
Nwakaudu is the Special Assistant to the Rivers State Governor on Electronic Media.
Simeon Nwakaudu
Abati And His Unwarranted Tirade At Wike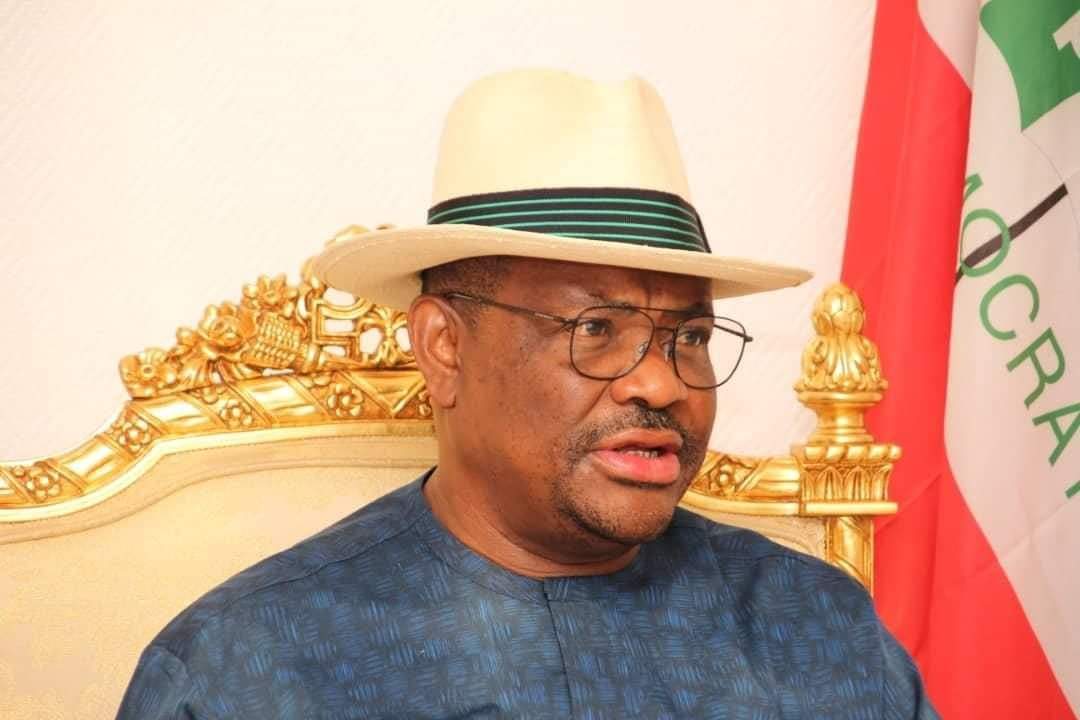 On July 29, 2022, the Governor of Rivers State, Nyesom Ezenwo Wike, on his arrival from Spain had addressed journalists at the Port Harcourt International Airport on recent happenings in the Peoples Democratic Party (PDP).
The governor, observed and regretted that some journalists like Dr. Reuben Abati, had made some uninformed assertions on happenings in the PDP and did not bother to check the facts. His remarks were innocuous. Excerpt of the interaction of Governor Wike is captured thus; "People like Reuben Abati, former Press Secretary to the President, sometimes, when you read or hear what he said, you begin to wonder where are we heading to. No more investigative journalism – people just stay somewhere, concoct stories, all kind of things they want to say."
That observation was made to reference comments on a recent interview that was conducted by Abati and Tundun Abiola, who co-hosted Alhaji Atiku Abubakar, the presidential candidate of the Peoples Democratic Party, PDP. Governor Wike pointed to some of those comments on that programme and said, " See the statements he made. So many lies were told and then you say I should not react to some of those issues? That will not be fair."
At best, such is the unarguable position of Governor Wike, unapologetically, and we would have left it at that without dignifying Abati, a mystified self-satisfied public commentator with any response about his public outburst on the 1st August,2022 while on Arise Television, Arise News.
Abati, buoyed by self-importance and in his characteristic penchant for bellicosity, recklessly jettisoned journalism ethics which demanded that he comports himself in public or while performing his duties as journalist in such manner as to maintain the dignity of the profession. Rather, he delighted in maligning Governor Wike.
Any discerning mind will agree that Abati's outburst and unbridled derogatory commentary on Governor Wike can best be described as irresponsible, scurrilous and infantile. And we do have moral obligation to put things right by setting the records straight. We do so with the same conviction that Governor Wike spoke of, which he made clear at his interaction with journalists and stated that, "I can't continue to remain silent. Nigerians must know what happened, Nigerians must know who are those that love them. Nigerians must know whether we are serious about leadership of this country."
It does appear that Abati seemed to be so self involved, and driven by 'a-should-be-known' vested interest about the inner happenings in PDP, otherwise, why fume about the resolve of Governor Wike on what he would be unveiling in the coming days? There are often two sides to a story and if Abati is not interested about the other and balancing side to what he believes to have known already, it shall be construed that truth does not matter to him.
Every journalist worth his salt is pushed to secure it, as demanded professionally, to access it and to balance the view points. If Abati is averse to such, then on what truth does he practise his journalism?
The sacredness of facts is embedded in the truth that is adjudged as absolute, eternal and eschatological. It is a conscience path that the media must continue to tread and be guided while playing out their roles, a duty that places on journalists a moral duty to steer clear from imputing their sentiments into information in order not to broaden the harm done by misinformation.
Abati had claimed to have been a journalist since 1985. Such boasting of the sojourn of his professional practice, he thinks, puts him on such pedestal to say Governor does not have the capacity and intellect to teach him journalism. The best of journalism, he knows, was not taught to him in the classroom. He garnered it from daily experiences as he discharges his duties. Events and persons he had met and encountered had impacted more on such knowledge base he prides in. No matter how one despises the teacher, the lessons taught, inculcated by the teacher are often eternal.
Does length of service make one hard to err? So, is it Abati infallible? Can he be wrong? Of course, he can and has been so observed. But does he know it when he is wrong professionally and be humbled enough to accept correction? That is where the cloud keeps thick darkness. His rantings on Monday 1st August 2022 on his Arise TV morning programme show him to have displayed how intolerable he could be when his errors are pointed at, and to him.
It is this bitterness that has manifested because he failed to have realised that decency should be his watch word, particularly, when he is on live television. The privilege to anchor a television programme cannot be a licence to malign a person of the governor's status.
In his zest to impress some extraneous influences, Abati merely discredited journalism ethics which prohibits him, in any manner, to ridicule, cast aspersions on, or degrade any person by reason of his political conviction, not even the office of a state governor. Rather than puffing in arrogance and indulging in unwarranted combativeness, Abati, ought to have realised that journalists engaged in television and radio media practice ought to show higher adherence to ethical practices and tolerance.
Indeed, what investigative journalism does is to search out the truth from the subtext of falsehood to achieve the needed correction. It is for this that Governor Wike wondered about the absence of factual substance sieved from investigative journalism efforts in some, if not all of the comments made by Abati. His commentaries there from, arising from that Arise TV interaction, were obviously tilted, showed of him, who is a distant fellow to the inner happenings among politicians within the PDP, as if he were an active participator. It suggested a taking of sides. His comments were short of a well searched out positions.
Abati might want to claim he merely expressed his freedom of speech as enshrined in the country's Constitution, but he must bear in mind, as a journalist, that he has responsibility to refrain from using stinging and pungent language that cast cloud on a person's credibility. Freedom of expression does not license a journalist, no matter how highly placed, even inadvertently, to insult the Governor of Rivers State.
Perhaps, one needs to inform Abati to learn to value positions and opinions of other people according to their merits. To this end, it may interest him to know that before joining active politics, Governor Wike, already had two degrees in Political Administration and Law, respectively. Hence, the governor's intellectual acumen cannot be questioned by him.
Governor Wike was Chairman of Obio/Akpor Local Government Area of Rivers State between 1999 and 2007. During this period, he served as Deputy President, Association of Local Governments of Nigeria, ALGON, in 2004 and was later elected the President of ALGON. He was also an African representative in the Commonwealth Local Governments Forum.
In 2007, he was appointed the Chief of Staff to Governor Rotimi Chibuike Amaechi between 2007 and 2011. And on July 14, 2011, he was appointed Minister of State for Education, and later as Supervising Minister of Education. By this time, Abati was the spokesperson of President Goodluck Jonathan.
Abati, will acknowledge that during Wike's tenure as the Minister of State for Education, he made a remarkable impact in the sub-sector of basic education.
It is on record that as Minister, he spearheaded a nationwide reform of the nation's education system. Some of the notable programmes he championed for include: Enabling access to quality education for about nine million Almajiri children in Northern Nigeria.
In 2014, he resigned voluntarily to vie for Governorship of Rivers State on the Peoples Democratic Party's ticket, won the general elections in April the following year. On April 3, 2019, he was re-elected as the Governor of Rivers State in the 2019 general elections.
In his stint in office as Governor of Rivers State, Wike has achieved a lot. Every sincere Rivers citizen and residents will attest to the fact that fulfilling promises and delivering quality projects is the mind, body and soul of the Governor Wike's administration.
The constant, consistent and recurrent narratives of the last over seven years of the Wike's administration have been an unprecedented delivery of projects, transformation and progress. In recent times, the governor and eminent Nigerians have traversed the length and breadth of the State to commission or flag off various development projects in the education, healthcare, housing, social welfare and sports sectors, among others.
May be, Abati needs to be reminded of his own writing in Premium Times, January 24, 2016, in the article entitled, "Where are the public intellectuals." In that article, Abati discussed who intellectuals are and would have expected him to be excited when such traits are manifested by well-meaning Nigerians. Abati just refused to accept the richness of intelligence possessed by Governor Wike, who in public life, has impacted enormously on national life, and pushed ideas forth to feed public discourse. In fact, in that article, Abati noted that intellectuals have ideas that they push within and beyond "boundaries, destroyed illusions, questioned orthodoxies and enabled societal progress… intellectuals exerted great influence on public policy, and their input into the governance process could not be ignored."
So, does Abati fear to learn and relearn some of his professional trappings for saner practice patten, howbeit, also unlearn his egocentric attitude that obfuscate his professional judgment and capacity to tolerate an opposing view without being personal or sorely emotional.
By: Kelvin Ebiri
NEW Rivers Vision And Strategic Infrastructure Revolution
On Friday, May 29, 2015 at the Liberation Stadium, Port Harcourt, while delivering his Inaugural Address, Rivers State Governor, Chief Nyesom Wike, raised hopes, made promises of a better future;and gave specific commitments, timelines and landmark pledges to a crowd of thousands of Rivers people and residents. He said "Rivers State has been rescued and reclaimed. It is a new day in our history, a new dawn to repair and restore our dear state to the path of sanity. I invite you all to the table of brotherhood for the new beginning. I reiterate my declaration that in the election, there were no losers and winners. Rather, Rivers State was the winner, and so, we are all winners.
"During the campaigns, we visited several communities in all the local government areas. We met with thousands of people, including civil servants, teachers, students, doctors, lawyers, traders, market women, the business community, pensioners and the unemployed. We were shocked by the level of despair, anguish, frustration, pains and worries on the faces of all those we met…
"As you know, every democratic government rests on a tripod. Good governance principles always dictate the supremacy of the rule of law as well as the equality, autonomy and interdependence of the Executive, the Legislature and the Judiciary. Never is any one arm of government permitted to dominate, castrate or undermine the dignity, powers and relevance of the other arms…Let the freedom bells ring! Let the people shout for joy. Let them leap and sing to God…The vicissitudes of the old ignoble order have come to pass. Only the remnants remain…
"But this we promise. Never again, shall our people and our land be subjected to destruction and waste by those we mistook, perhaps, for builders…Thank God and providence. With the resilience of our people, we have recovered our land for the good of all…As we reiterated at several fora during the campaigns, our blueprint is an agenda of hope. We pledged to offer a New Rivers Vision based on a new thinking. Our goal is to make Rivers State a land of peace and prosperity with boundless opportunities and possibilities – a place where no one is left behind because of his or her station and everyone who works hard can achieve his or her life's dreams. Please, be assured that we are committed to actualising our vision and mission already in the public domain".
Over the last seven years, the hopes raised on that compelling stage have been sustained and promises fulfilled. Millions of Rivers people and residents who live and do business in the state, today, attest to this claim. A few testimonials may suffice!
For example, Wike said, "As a government, we humbly request and oblige you to hold us accountable for the following: We shall return power to the people as we conduct our common affairs with the fear of God and ensure that everyone is equal and accountable before the law. Our government will certainly be that of the people, for the people and by the people. Under our watch, the principle of separation of powers shall be operative. Equality and mutual respect for the constitutional status, powers and functions shall prevail among the three arms of government". While at that podium, he announced the appointments of an Acting Chief Judge and President, Customary Court of Appeal, and swore both into office three days after on June 1. He followed due process of law in doing so! He also ordered the immediate reopening of the courts shut down for almost two years by the previous adimstration due to politically-motivated violence and strikes.
He began upgrade of infrastructure to boost the Judiciary's efficiency and effectiveness. He built the Magistrate Court complex. He further built befitting quarters on owner-occupier basis for judges of the state origin to address accommodation crisis they usually face after retirement. He gave judges and magistrates Sports Utility Vehicles (SUVs) as official cars to ease transportation challenges. He built new edifice for the Federal High Court, rebuilt the Court of Appeal complex, and also built quarters for judges and staff of the Federal Judiciary. He further built an imposing structure for Federal Government-owned National Industrial Court. He also relocated the NBA House from the court complex to opposite Port Harcourt City Council Secretariat, and gave lawyers a befitting edifice there. Today, he is building the best campus of the Nigerian Law School, and another structure for the Nigerian Judicial Institute, with student hostels, staff quarters, recreational lounges and sports complexes.
He also inaugurated the eighth session of the state House of Assembly, and vowed to ensure the independence of both arms of government to guarantee checks and balances, a basic hallmark of a thriving democracy. He has built new quarters for the state lawmakers and a befitting residential accommodation for the Speaker.
After assuming office, Wike began delivering on his promises when he said, "Rivers State is a haven for tourism…Consequently, our tourism policy thrust is to provide a clear plan for the development of tourism, especially eco-tourism in Rivers State in partnership with the private sector." He launched the development of Port Harcourt Pleasure Park. He built the facility, adding restaurant and bar, cinema, event centre, artificial lake, fountain, and many other amusement stuffs for children.
The governor also said,"Now that we have become victorious and have arrived at the home ward end of our beautiful water-side, it is time to work, to erect landmarks of progress and prosperity. Yes, it is time to deconstruct, reconstruct, rehabilitate and restore…our common wealth. Now is the time for us to rebuild: To rebuild our state; to rebuild our educational and health institutions; to rebuild our occupations, and to rebuild our infrastructure. It is time to provide new opportunities to maximally touch the lives of our people. It is time to restore hope."
In all sectors, the deconstruction, reconstruction, rehabilitation, restoration and rebuilding agenda of the Wike administration has been manifest. He built a new Ecumenical Centre for Christians of all denominations to worship God under one roof. He also completed the last phase of the Rumuwoji (Mile 1) Market, reconstructed burnt Fruit Garden Market, constructed new Rumuokoro Market and Motor Park, and began building a new abattoir at Mgbuoshimini. He built more than 50 housing units for civil servants, and also built jetties to boost marine transport. He procured buses to increase the state's fleet in road transport. He rebuilt the Produce House on Moscow Road, constructed new secretariats for Nigeria Labour Congress (NLC) and Trade Union Congress (TUC). He completed the reconstruction, remodelling and equipped the world-class Port Harcourt Cultural Centre. He renovated two state-owned property, and completed the building of decades' old RivBank building, which is being sold to earn revenue for the state. He recovered and placed for sale the Harold Dappa-Biriye House (former NDDC Headquarters). He also recovered and sold the 17-storey former Nigerian Stock Exchange building.
Wike said, "On healthcare delivery, we are determined to ensure that our people have access to affordable and quality healthcare. To achieve this objective, we will adequately rehabilitate, equip and staff all existing general hospitals and health centres across the state. As a permanent solution to the challenge of inadequate manpower, especially medical doctors, in the health sector, we shall establish and ensure the immediate take-off of a Medical School in the Rivers State University of Science and Technology".
Today, the governor has strived to revitalise the primary healthcare system; improve the secondary health infrastructure and fortified the tertiary health sub-sector, including the establishment of a medical school in the state's university to enhance training of health personnel for the state. He has upgraded the School of Health Science and Technology, and is partnering with the private sector to manage secondary health facilities and ensure efficient healthcare delivery in the state.
He renovated more than 17 existing primary healthcare centres and built three new primary healthcare centres at Bille, Mgbuosimini and Ogbakiri communities. He strengthened secondary healthcare sub-sector with the reconstruction of 12 existing but abandoned general hospitals. These include Abua General Hospital in Abua/Odual; Nchia General Hospital in Eleme; Isiokpo General Hospital in Ikwerre; Neuro-Psychiatric Hospital, Rumuigbo in Obio/Akpor; Abonnema General Hospital in Akuku-Toru; Bodo General Hospital in Gokana; Opobo General Hospital in Opobo/Nkoro; Ngo General Hospital in Andoni; Emohua General Hospital in Emohua; Buguma General Hospital in Asari-Toru; Eberi General Hospital in Omuma; and Okrika General Hospital in Okrika.
Wike embarked on completion of four zonal hospitals inherited from the previous administration while initiating the construction of additional zonal hospital at Omoku. He also completed the zonal hospitals in Bori and Degema. Besides, he completed the Mother and Child Hospital in Port Harcourt; constructed 22 row. 3-bedroom Doctors' Residential Quarters at Braithwaite Memorial Specialist Hospital; introduced N500million interest-free Private Hospitals Support Loan Fund.
In the tertiary healthcare sub-sector, Wike embarked on the upgrade of Braithwaite Memorial Specialist Hospital to Teaching Hospital for the Rivers State University. To make it functional and compete favourably with others across the country, he procured and installed new equipment and facilities for the hospital. The hospital is now training medical personnel for the state, in addition to the novel financial support given to PAMO University of Medical Science to train Rivers youths in medical and related fields. Wike's exceptional performance in the health sector is also evidenced by improved quality of healthcare in the state and deliberate approval of counterpart funds for other health-improvement and related policies and programmes by donor agencies, international support organisations and the Federal Government, designed to touch the lives of Rivers people. Today, the Maxilo-Facial and Dental Hospital at Garrison, and the Kelsey Harrison Specialist Hospital at Rumuwoji, Mile 1 are undergoing complete renovation and upgrade.
Wike also said, "As your governor, I will ensure that we build the infrastructure, including first-class all season roads, bridges, canals, jetties and other mass transit infrastructure that the state needs to drive socio-economic development. Specifically, we intend, subject to available funds, prioritise the completion of all on-going road projects; construct the Trans-Kalabari costal road network, dualise the Ahoada-Omoku road; Saakpenwa-Bori road; and Oyigbo-Afam road, among others. We shall also tackle the challenges of urban renewal, road congestion and traffic gridlock in PortHarcourt City, Obio/Akpor and other major population centres in Rivers State".
To address these commitments, Wike completed almost all road projects started by the previous government. He constructed no fewer than 150 roads, some inherited from his predecessor while many were initiated by his government. All road projects inherited from predecessor have been completed and commissioned. Some started by Wike have been commissioned while some are still ongoing. By investing about 70percent of the State Capital Expenditure on road development, Wike has connected the entire state by completing all major roads inherited from past administrations with a view to improve the road network in urban/residential neighbourhoods and expand existing ones in the highly urbanised Port Harcourt and Obio/Akpor Local Government Aresas.
Cont'd from p.11
Indeed, Wike constructed many internal roads in communities across the 23 LGAs. These include Abonnema Town, Amadi-Ama, Elele-Alimini, Isiokpo, Elele, Ubima, Omoku, Okochiri, Ozuboko, Atali, Eneka, Odiokwu, Omagwa, Bori, Okrika, Eleme, Emohua, Ahoada, and a litany of urban neighbourhood roads designed to give facelift to Port Harcourt and Obio/Akpor. The neighbourhood roads include those in Ogbu-nu-Abali, Diobu, Port Harcourt Township and Borokiri, Old and New Government Reservation Areas (GRAs), Trans Amadi Industrial Layout and adjoining communities, Rumuepirikom, Woji, and Abuloma. Others are Eliogbolo, Rukpakurusi, Eliohani, Oroigwe, Elimgbu, Elekahia, Rumuodara, Rumuomasi, Rumukalagbor, Rumuodaolu, Rumugholu, Ogbogoro, Ozuoba, Rumuosi, Alakahia, Mgbodo-Aluu, Oyigbo, Igwuruta, and Rukpokwu, among others.
Wike also dualised a number of roads in the state, some inherited from previous governments while some were initiated by his government. Such roads include the Saakpenwa-Bori Road which connects Tai, Gokana, Khana, Opobo-Nkoro and Andoni LGAs to the heart of the state capital (mentioned in his inaugural speech); and the Ogoni-Andoni-Opobo-Nkoro Unity Road started by the Odili administration. He has since completed both roads, and is working on the second phase of the Saakpenwa-Bori road, which takes the road to Kono. He has also completed the Woji-Elelenwo-Akpajo Dual Carriageway, connecting Port Harcourt from Peter Odili Road to Obio/Akpor and Eleme LGAs with two major bridges, an under-pass and a flyover. It was awarded by the previous administration in 2009 but abandoned in 2012. The road is an alternative route to Trans-Amadi-Slaughter Road. Besides that, Wike further completed the all-important Garrison-Trans-Amadi-Slaughter-Woji-Elelenwo Road, also awarded in 2009 by the previous administration but abandoned in 2013. Fitted with 16 telecommunication ducts on two sides of the dual-carriageway, the road has six bridges and seven exquisitely designed roundabouts with delicately placed walkways and gardens.
In addition, he completed the Obiri-Ikwerre-Airport Dual Carriageway, linking Obio/Akpor with Ikwerre LGA and the critical International Airport as an alternative route. It was designed by Governor Rufus Ada-George, awardedand began but abandoned by the previous government. He also completed the Chokocho-Umuechem-Ozuzu Road and Chokocho-Igbo-Etche-Rumuokurushi Road, both linking many agrarian communities. He completed Igwuruta-Eneka-Rumuokurusi dual carriageway, started but abandoned by the previous administration. Wike further completed the Federal Government-owned Igwurura-Chokocho Road, also linking many agrarian communities and abandoned for 20 years. He completed Iwofe-Rumuolumeni dual carriageway, awarded by the previous administration but also abandoned due to poor funding. He completed the reconstruction and dualisation of Creek Road, which was awarded by the previous administration but abandoned due to funding constraints.
Wike initiated and completed the Airport-Ipo-Omademe-Ozuoha Road in Ikwerre LGA that links many agrarian communities as well as two Nkpogu bridges abandoned by the previous administration in 2014. He completed the critical Eagle Island Road/bridge, which links Port Harcourt to Obio/Akpor, and takes traffic off the major Ikwerre Road but abandoned by the previous government, andcompleted the dualisation of Elelenwo Road. He commenced the construction of the phase one of Trans-Kalabari Road while construction work is ongoing on both Ahoada-Omoku and Oyigbo-Afam dualisation projects (all mentioned in his inaugural address).
When Wike made the first inaugural speech in 2015, there were only nine flyovers built over a space of about four decades. These include those at Isaac Boro Park, Kaduna Street, Rumuola, Air Force, Eliozu, Obiri-Ikwerre, Sani Abacha/Agip, Oil Mill/Eleme Junction, and Woji/Akpajo link road. Of all, the two single-lane flyovers at Kaduna Street and Rumuola Junctions were the worst engineering designs in recent memory. The flyovers created more traffic challenges for residents than there solved. Even so, successive governments since the military junta vacated governance in 1999 had proposed to construct flyovers, especially at Garrison, Artillery, and Rumuokoro, but none fulfilled their promises to the people.
But today, Wike has constructed the Garrison, Artillery and Rumuokoro flyovers and named them: Rebisi, Rumuogba, and Okoro-Nu-Odo flyovers. He also reconstructed and expanded the Rumuola and Kaduna Street Junction flyovers, and renamed them: Oro-Abali and Rumuola flyovers. He, therefore, wiped away the pains of four decades of pandering. In addition, he built a sixth flyover at GRA Junction on Port Harcourt-Aba road; and dualised Ezimgbu and Tombia Extension roads. The 7th flyover named Nkpolu-Oroworukwo; the 8th flyover christened Orochiri-Wurukwo bridge at Waterlines Junction;the ninth flyover at Rumuepirikom by Ada-George-Rumuolumeni roads' intersection;and the 10th flyover named Elimgbu-Rumuokurusi flyover are at different stages of completion. Now, Wike is working on the commencement of construction on Location-Ada-George-Mgbuoba as well as Rumuokwuta flyovers, which would bring the number to 12. These would bring to the capital city a sustained aura of beauty, elegance, gigantic masterpieces, harmony, symmetry, order, inspiration and peace. Why? Flyover bridges help streamline traffic control system by helping reduce congestion, curb exorbitant vehicle operating costs and unquantifiable travel times. Less horizontal curvature reduces risk of off-road crashes. Besides, flyovers also help reduce the negative impact of stress, traumatic disorders; cardiovascular and neuro-psychotic challenges created by disorderly motorists and road users, as well as bad roads.
Wike also pledged to tap the benefits of the business sector. He said, "We appreciate that these are difficult times. But we are confident about the brightness of our future which begins today. The enormous natural and human resources, including oil and gas deposits, vast arable land, rich biodiversity and water resources, two sea ports, an international airport, two refineries, a petrochemical plant, a Liquefied Natural Gas (LNG) company, a fertiliser company, numerous oil and gas companies and activities, a dynamic population and vibrant labour force, remain solid development sign posts on which to hinge our march of progress. Our collective quest for a prosperous future depends on making Rivers State economically strong and self-reliant. To realise this basic objective, we shall develop and implement an economic development blueprint that leverages on our strengths to make Rivers State the industrial hub of Nigeria in oil and gas, agriculture, maritime and tourism businesses."
In his quest to fulfil this pledge, Wike encouraged and secured the relocation of headquarters of Nigerian Liquefied Natural Gas (NLNG) from Lagos to Port Harcourt. The Rivers State Government acquired Shell Petroleum Development Company (SPDC) 45pecent stakes in Oil Mining Lease (OML) 11 in Eleme for Rivers people. NLNG Train 7 is up and running and promises greater opportunities for Rivers people. The government is maintaining its interest in INDORAMA Petrochemical and Fertiliser Company Limited, and working to boost its participation in the oil and gas sector through encouragement of more companies to invest in the state.
He also said, "Additionally, we shall promote investment in partnership with private investors for the utilisation of our large reserves of kaolin, silica-sand for the ceramic industry; explore opportunities in wood processing and energise participation in large scale commercial farming, agro-allied business ventures and the promotion of a green economy". In this regard, Wike revitalised the DATCO Integrated Cassava Processing Factory in Afam, and has promoted agriculture and farming in many ways.
On May 29, 2015, Wike said, "This administration envisages a state that should be the knowledge-base of the nation. To this end, we will give serious attention to the provision of quality education to all at all levels by improving budgetary allocation to the education sector. We shall also effectively implement the Universal Basic Education Scheme and demand total devotion and accountability from our teachers through effective monitoring and supervision. The era of throwing money at public education without the desired results is over. We intend to reintroduce a functional boarding system in public secondary schools and increase funding for research and innovation in our tertiary institutions. We will also fund a competitive local and foreign scholarship scheme for brilliant students of Rivers origin to enhance manpower development in critical areas of local and national needs".
To achieve this, Wike embarked on the revival of the education sector. This has expanded access to quality education. In doing this, the administration increased budgetary allocation to the education sector, strengthened the implementation of Universal Basic Education, rehabilitated and equipped schools and improved infrastructure in tertiary institutions.
In the basic education sub-sector, the administration reconstructed over 175 primary schools, including classroom blocks, landscaping and the provision of water, toilet facilities and power generators; supplied furniture and equipment to over 100 primary and junior secondary schools; supplied sports and Information and Communication Technology (ICT) equipment to a record number of primary and junior secondary schools; provided training to basic education teachers across the state; and completed the construction of the headquarters building of the State Universal Basic Education Board.
In the senior secondary education sub-sector, the Wike administration upgraded more than 11 junior and senior secondary schools; cleared all salaries owed teachers and security contractors in the state's secondary schools; and ensured the regular payment of salaries to secondary school teachers, pensioners and other staff.
The administration also subsidised the registration fees for Rivers State students undertaking the West African School Certificate Examination (WAEC) and the National Examination Council Examination (NECO) and sustained provision of science equipment, chemicals, materials and consumables to all secondary schools in the state for WASSCE and NECO examinations. He also embarked on the reconstruction of over 13 secondary schools, furnished and equipped them. The reconstruction involved classrooms and teachers' science and arts laboratories, sports and recreational facilities; dedicated water sources and power generator for regular electricity; perimeter fencing and gate for improved security; new hostel blocks and assembly halls.
The schools include: Government Girls Secondary School, Rumuokwuta; Birabi Memorial Grammar School, Bori; Nyemoni Grammar School, Abonnema; Government Secondary School, Ogu; Government Secondary School, Onne; Bonny National Grammar School, Bonny; Community Secondary School, Bille; Government Secondary School, Okarki; Western Ahoada County High School, Ahoada; Government Secondary School, Abua; Community Secondary School, Ubima; Model Primary School, Mgbuosimini, Rumueme; and construction of Model Primary School, Abara-Etche.
In the tertiary education sub-sector, Wike started improving the infrastructure at the Rivers State University. The administration improved the funding of the university which led to the accreditation of all programmes earlier denied accreditation. He gave approval for the recruitment of new staff at the Rivers State University. He also delivered key infrastructure projects at the institution, including Faculty of Law Building; Faculty of Management Sciences Building; Faculty of Science and Technical Education Building; and College of Medical Sciences Building. He also established and built three more campuses of the institution at Ahoada, Emohua, and Etche.
Cont'd from p.13
Other tertiary institutions have received key funding interventions. These include Captain Elechi Amadi Polytechnic, Rumuola; Kenule Beeson Saro-Wiwa Polytechnic, Bori; and Ignatius Ajuru University of Education, Rumuolumeni. These efforts have led to improved infrastructure in the schools, with sustained funding from the state government.The Rivers State Government is upgrading Rivers State School of Nursing and Midwifery while a scholarship programme with the PAMO University of Medical Sciences to train 100 students of Rivers State origin each year for the next five years is on course.
Within the period under review, the Rivers State governor revived education at all levels, setting it on the path of growth. It has formed the foundation of the empowerment of Rivers people with the required resources to make profound progress.
Wike also said, "Besides, our new vision acknowledges the importance of sports and recreation to the socio-economic mobility of youths both within and outside the country. The global economy today has sports, recreation and tourism as the key pillars of development. For instance, football, basketball, boxing, athletics, generate huge revenue and resources for active participants. These activities are youth-based and they would attract the attention of our government to systematically promote them."
To fulfil this commitment, the governor collapsed the wobbling Dolphin and Sharks football clubs into Rivers United, and funded the club to win laurels at the national and continental levels. He has hosted many international football competitions at the Adokiye Amasiemaka Stadium to promote interest in football, boost tourism and revenue for the state, and has supported the Super Eagles to travel for international competitions and win trophies. Wike has also supported other national sports associations and teams to enable them excel. He remodelled and rehabilitated Alfred Diete-Spiff Civic Centre, Sports Complex and Sharks Stadium. He initiated andcompleted construction of the Real Madrid Football Academy near the Yakubu Gowon Stadium at Elekahia to boost youth involvement in sports and enhance employment generation.
Wike also said, "On environmental protection, our mission is to create a responsible management strategy for the sustainable benefit of the present and succeeding generations. For us, environmental protection is a task that must be pursued with greater intensity, direction and clarity of vision because the environment is our common heritage and the foundation of our existence. In consequence, we will ensure that all relevant legislations and policies on the environment are enforced as well as ensure efficient and sustainable management of wastes through the collaborative efforts of stakeholders.We will further enter into strategic partnership with the Federal Government, oil companies and communities to clean-up polluted communities and adversely impacted sites as well as ensure the protection of vulnerable shorelines through land reclamation and embankment…"
Under Wike's watch, the Federal Government ticked-off the clean-up and remediation of polluted sites in Ogoniland in line with the 2011 United Nations Environment Programme (UNEP) report recommendations through the Hydrocarbon Pollution Remediation Project (HYPREP). The governing structures have been set up, the funding template instituted, and an environmental university is already approved by the Senate for Ogoni. SPDC has also withdrawn its operation from the area, and its facilities decommissioned. Clean water projects are ongoing. The soot pandemic has been addressed with deliberate effort to fight illegal oil bunkering and artisanal refineries in the state as strategic weapon to restore polluted environment due to crude oil theft and pipeline vandalism. Identifies operators of illegal refineries are being neutralised, arrested and prosecuted, including some of those declared wanted by the governor. Three new modular refineries are in the works for the state, which will create jobs and wealth for the people.
On May 29, 2015, Wike stressed, "Fundamentally, during the campaigns, we also promised to secure our state. No government is worth any value if it cannot guarantee the security of lives and property. I assure you that never for a moment will our administration be a captive of politics, when it comes to public security. We have the political will to fight, defeat crimes and criminality in Rivers State. There will be effective coordination, collaboration and synergy with the Federal Government, the law enforcement agencies and our community leaders in the prosecution of the war against cultism, kidnapping and armed robbery. We urge our people to fully co-operate with us in this direction".
To achieve this, Wike has invested heavily in efforts to fortify the security architecture of the state and support security agencies, including military and para-military institutions to perform their assigned, legitimate roles, seamlessly. He procured no fewer than 250 patrol vans, communication gadgets, protective vests, more than 40 gun and patrol boats, among others, for the federal security agencies to guarantee law and order, peace and security in the state. The police are better equipped now, and crime rate is at its lowest ebb. More infrastructures have been built for them, including in partnership with NDDC.
In addition, he set up the Rivers State Neighbourhood Safety Corps Agency in 2018 to complement the efforts of the police, and prepare the state for the implementation of impending policy on state police while boosting community policing. But his desire to address the security lapses in some parts of the state through the agency has met with stiff resistance from the police and military high commands. Despite this, the government has continued to maintain law and order, and secure lives and property of residents.
Wike also said, "At this point, let me also assure our people that our government, and indeed Rivers State, will not be on a war path with the Federal Government. We will cooperate and meaningfully engage the Federal Government to develop the PortHarcourt International Airport to accommodate additional international routes and flight frequencies. We also commit to working with the Federal Government to complete the Bodo-Bonny and other federal roads, as well as ensure the optimal utilisation of the seaports in PortHarcourt and Onne for greater commercial and economic progress. We assure you that Rivers State will not only continue to serve as the Treasure Base of the Nation, but we will also ensure her beautiful people, will be equal partakers of the resources of the land".
This pledge has resulted in the commissioning of the departure wing of the domestic terminal of the Port Harcourt Airport and completion of the arrival wing of the airport. It also led to the completion of the departure and arrival wings of the international terminal of the airport at Omagwa. All are operational today, with reasonable international and local routes and flight frequencies. Similarly, the seaports at Onne and Port Harcourt are now busy with cargo freights, boosting economic activities in the state. The Oyigbo-Eleme Junction section of the eight-lane Port Harcourt-Aba Road has been completed while work is ongoing on the Bodo-Bonny road. NDDC has completed and relocated to its corporate headquarters in Port Harcourt, 20 years after the interventionist agency's establishment.
Wike further sought the partnership of Rivers people and residents of the state to succeed when he said, "We told you when we were seeking your mandate, that our promises are our bond. Once again, our promise to you is that, we shall work tirelessly to actualise these goals, objectives and targets. But as human beings, we are not perfect and cannot lay claim to having all the answers to the problems and challenges confronting us as a state and as a people. This is why we shall need your wisdom, prayers and support in diverse ways because working together, we can do and achieve much more. We shall also call on you to make necessary sacrifices so that collectively, we can make Rivers State the place that we can all be proud of with confidence in the great possibilities ahead".
As a lawyer, Wike knows that one of the ways to douse tension, heal the wounds and bring people together is by guaranteeing justice, equity, inclusion and fair-play for all stakeholders in the Rivers Project. For this reason, he has worked with all stakeholders to promote peace and security, justice and equity, inclusion and progress of all people living and doing business in the state. Even the opposition politicians have benefitted from this policy.
For instance, the governor offered Olive Branch in 2019 to opposition leaders to join the government as a precursor to restore security and secure peace in communities. Leveraging this window, Wike withdrew the murder charges against former factional chairman of All Progressives Congress (APC) in the state, Hon Ojukaye Flag-Amachree. Just last week, Ojukaye emerged first runner-up in the governorship primary of opposition APC in the state. Wike also withdrew attempted murder/criminal charges against former majority leader of Rivers State House of Assembly, and director-general of the botched Tonye Cole Campaign Organisation for the 2019 governorship election, Dr Chidi Lloyd, who has since returned to the PDP, and is today, chairman, Emohua Local Government Council. More opposition politicians have also returned to the PDP and are equal participants in the political theatre, thanks to Wike's politics of accommodation.
By taking the lead towards showing genuine interest in reconciliation, peace and unity, Wike has exhibited exemplary qualities that if appreciated by the opposition, may address the difficult questions which successive administrations before now, had failed to provide answers to in the last seven years. Therefore, the NEW Rivers Vision project has delivered love, peace and unity in the state.Of course, Wike's unity, peace and reconciliation policy will move the state forward in the race to increase jobs creation, economic boom and infrastructure development. This will translate to the realisation of the win-win policy for all Rivers people and residents, which Wike promised on May 29, 2015. Rivers State remains the winner!
By: Nelson Chukwudi
The Right Political Choice And Trajectory For Ijaw Nation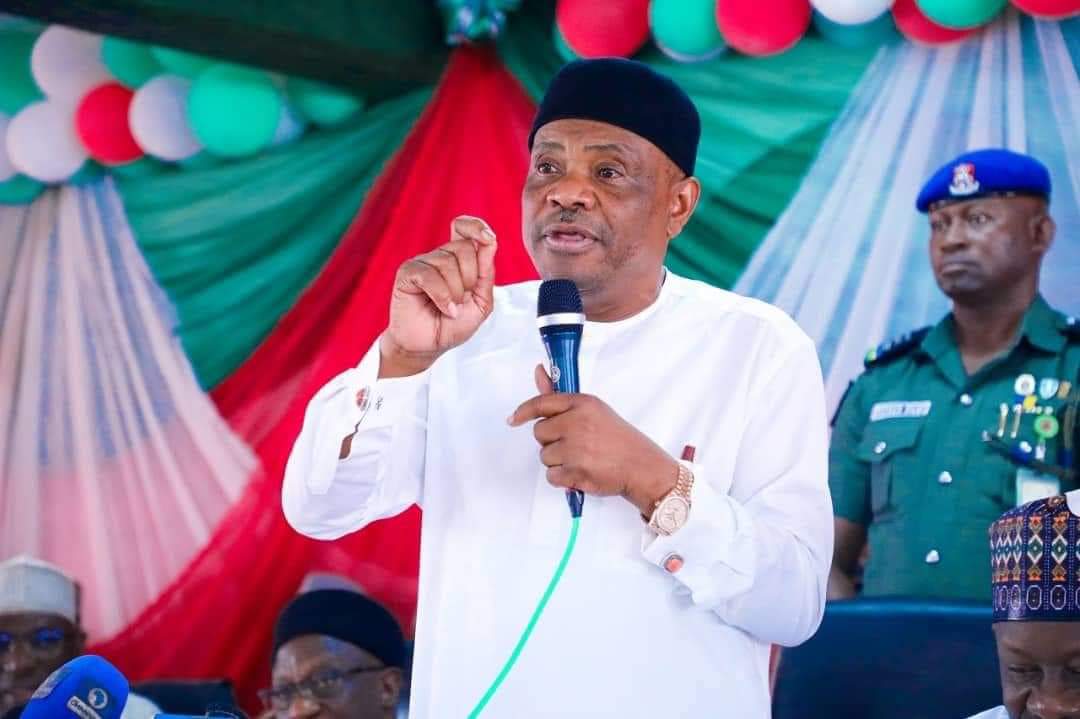 Recent political developments in Rivers State particularly that concerning the arrest and trial of Hon. Farah Dagogo (a member of the House of Representatives) followed by the issuance of a 48-hour ultimatum for his release made to Governor Nyesom Wike by the Ijaw National Congress (INC) and subsequent reaction by the governor, has once again drawn the attention of Ijaws and non-Ijaws to whether it is expedient and appropriate for those at the helm of leadership of Ijaw nation, to politicise every issue that develops in the region.
Current demographics rank the Ijaws as the 4th largest tribe in Nigeria after Hausa/Fulani, Yoruba and Igbo. Apart from Bayelsa State which is inhabited by only the Ijaws, in Rivers, Delta, Ondo and Akwa Ibom, the Ijaws are in minority compared to other ethnic groups that dominate those states. These demographics suggest that the Ijaws should exhibit the highest level of sophistication in political engagement to jealously project and protect the Ijaw national heritage and interest rather than by kneejerk and pedestrian saber-rattling, rabble rousing and needless posturing.
It is saddening that despite the sensible path beaten by forefathers of the Ijaw nation in navigating through the difficult labyrinth of political web that led to the modest achievement the Ijaw nation and its people have recorded so far, the present generation seems to have jettisoned reason and careful calculation and instead resort, every now and then, to incoherent, tactically and strategically deficient approach to statecraft.
A lofty example of how past leaders of Ijaw nation responsibly engaged with other ethnic groups in Rivers State is at the advent of the 4th Republic in 1999. The Peoples Democratic Party (PDP) was undeniably the foremost political party then and closely followed by the All Peoples Party (APP). The PDP leadership in Rivers State was in the firm hands of leading politicians of Ijaw extraction such as late Chief Marshall Harry, late Chief A.K. Dikibo, late Alabo Tonye Graham-Douglas, Chief Albert Horsfall, amongst others. Despite that another Ijaw son, Chief Ebenezer Isokariari, was seeking to rule the State on the platform of APP, these Ijaw leaders voluntarily ceded power to the upland by supporting Dr. Peter Odili to become the governor of Rivers State in 1999. They did so because, with the earlier creation of Bayelsa State out of the old Rivers State, the old dominance by Ijaw riverine people on the politics of the State had been compromised or altered. They were faced with either willingly ceding power to the upland or losing it electorally. They chose the first option. It was smart and pragmatic political thinking.
Truth must be told that in the present power configuration of Nigeria, no ethnic group (including the Ijaw nation) can successfully go it alone politically. Without considerable presence in the South-South, South-West and South-East, the Hausa/Fulani dominated NPN would not have won and dominated political power from 1979 to December 31, 1983 when the government was overthrown by the military. After the debacle of June 12 and the ensuing interregnum that followed, it took the active involvement of leaders of Hausa Fulani extraction for a Yoruba, Olusegun Obasanjo, to climb the saddle as a democratically elected President on May 29, 1999.
Which way forward for the Ijaw nation?
It is time for the leaders of Ijaw nation to do a deep retrospection and reflection with a view to separating politics from other issues in order not to continue to mislead Ijaw people. For instance, the greatest tragedy that will befall Ijaw people will be to mix politics with issues that require legal resolution. Ijaw leaders must separate them and not see such through the prism of politics. That is the only way we can collectively isolate perpetrators of illegality and put them away from descent society to enable the inflow of investments which will subsequently lead to economic development and the ultimate upliftment of our people's standard of living.
A bit more reflection reveals that no President in Nigeria has done more for his people while in office. Many may blame the faulty political structure of the country for this trend but the truth remains that President Obasanjo ruled Nigeria as a civilian president for eight years with no significant benefit to Ogun State where he hails from; not even the Lagos-Ibadan Expressway got any significant attention. Same for when an Ijaw son, President Goodluck Jonathan called the shots for over six years as President. The East/West Road and the much-expected NLNG Train 7, for example, never got any boost. No one can completely dismiss the agitation for political leadership by Ijaw ethnic group or any other group for that matter. But what cannot be denied is that such leadership, even when achieved, only panders to the people's emotion and not in terms of concrete achievements.
Ijaw nation can only ask and get its fair share in the larger Nigerian nation when we cooperate and support other ethnic groups. We must discard the selfish mindset that everything must come to us at all times. If we fail, refuse or neglect to support others, whether in politics, economy and other spheres, we indirectly relinquish our moral right to demand for what should be ours when our time comes.
The youths of Ijaw nation must retrace their steps and adopt the moral high ground and sophistication in political engineering that saw our forefathers excel and triumph over adversaries and surmount intractable obstacles both as individuals and as a group. Ijaw youths must de-emphasise warmongering as a political tool but engage and work with others to achieve the short and long term objectives and aspirations of the Ijaw nation within the Nigerian political environment.
By: Davies Ibiamu Ikanya
Dr. Ikanya is a chieftain of the Peoples Democratic Party (PDP), Rivers State.