Court Sentences Metuh To 39 Years Imprisonment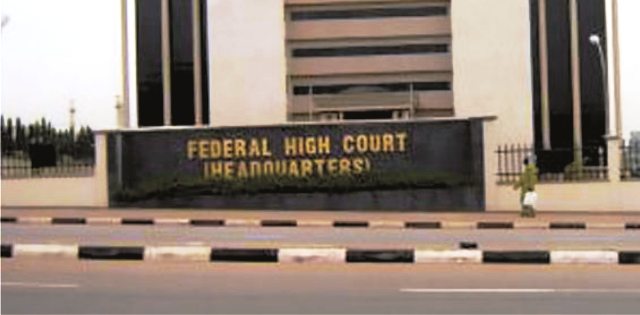 Justice Okon Abang of the Federal High Court, Abuja, yesterday, sentenced former Publicity Secretary of the Peoples Democratic Party (PDP), Chief Olisa Metuh, to a total of 39 years imprisonment.
Metuh's sentencing, which came after four years of trial, was sequel to his conviction in a money laundering charge against him by the Federal Government.
But Metuh, however, is to serve to seven years imprisonment on corruption charges regarding his activities preceding the 2015 presidential election which his party lost.
Justice Abang, delivering judgment at the proceedings which lasted over six hours, convicted Metuh on all the seven counts, including the fraudulent receipt of N400million from the Office of the National Security Adviser in November, 2014, and use of the money for political activities of the PDP and for his personal purposes.
The court also convicted Metuh for transacting with a cash sum of $2million without going through a financial institution.
The judge agreed that the Economic and Financial Crimes Commission (EFCC) successfully proved that the transaction violated the anti-money laundering law which pegs the maximum cash transaction an individual undertake outside a financial institution at N5million.
Metuh and his company, Destra Investment Limited were arraigned on a seven-count charge bordering on money laundering to the tune of N400million received from the former National Security Adviser, Col Sambo Dasuki (rtd).
They were also accused of laundering the sum of $2million and conversion of public funds into private usage.
EFCC had in a seven-count charge it entered before the court, alleged that the N400million was electronically wired from an account that ONSA operated with the Central Bank of Nigeria (CBN), to Metuh, via account no. 0040437573, which his firm operated with Diamond Bank Plc.
It told the court that the fund, which was released to Metuh and his firm by detained former NSA, Col. Sambo Dasuki (rtd), was part of about $2.1billion earmarked for the purchase of arms to fight insurgency in the North-East.
Besides, the prosecution alleged that Metuh was involved in an illicit transaction that involved the exchange of $2million, in violation of extant financial regulations.
But the former PDP spokesman claimed that the said funds were for a national assignment as directed by the then President, Dr Goodluck Jonathan.
However, delivering judgment in the case, Justice Abang held that the prosecution was able to establish the ingredients of guilt in all the seven-count charge against Metuh and his company.
Justice Abang, accordingly handed down the minimum years as prescribed by Section 15 of the Money Laundering Act.
For count one, the judge sentenced Metuh to seven years imprisonment; count two, seven years; count three, five years; count four, seven years; count five, three years with a fine of N25million; count six, three years with a fine of N25million; and count seven, seven years imprisonment.
The sentences, which are to run concurrently, according to the judge, comes into effect from the day the judgment was delivered, meaning that Metuh will serve all sentences simultaneously, thereby staying only seven years in jail, from yesterday.
While the court ordered the winding up of Destra Investment Limited and the balance in the firm's bank accounts to be forfeited to the Federal Government, Justice Abang, in addition, imposed a fine of N375million on Metuh.
The judge also directed Metuh to pay the fine of N375million to the Federal Government.
He also ordered Destra Investments to pay N25million to the Federal Government.
He ordered the accounts of Destra in Diamond Bank and Asset Resource Management to be closed and their proceeds forfeited to the Federal Government.
Meanwhile, a group of lawyers has charged the Federal Government to deploy the same energy used in the investigation and prosecution of a former Peoples Democratic Party (PDP) National Publicity Secretary, Olisa Metuh, to those in the present administration that have allegations of corruption and fraud on their heads.
Metuh was sentenced to seven years imprisonment, yesterday, by a Federal High Court in Abuja presided over by Justice Okon Abang after he was found guilty of money laundering charge brought against him by the Economic and Financial Crimes Commission (EFCC).
Reacting to the judgment of the court, lawyers under the aegis of Coalition of Public Interests Lawyers and Advocates (COPA) said the President Muhammadu Buhari-led administration could prove its doubters wrong if and when individuals in the administration that have cases hanging over their heads were given a similar treatment like Metuh's.
Speaking on behalf of the coalition, Barrister Pelumi Olajengbesi, said: "There is a kind of blood flow that moves in the Federal Government whenever an opposition is being prosecuted.
"What we are saying is that this same energy should be transferred to people who are within the government.
"We are saying that the energy used in prosecuting Olisa Metuh, that energy should be used to investigate all of these (alleged) corrupt elements in the government."
He stressed that: "We have (Godswill) Akpabio there, who has a lot of questions to answer with the EFCC. Federal Government has not done anything about it."
The EFCC, in 2018, said the case of alleged fraud involving Akpabio was not over after he (Akpabio) reportedly said that he was a man of peace that had no case to answer with the EFCC.
Olajengbesi also mentioned the current Minister of State for Mines and Steel, Mr. Uchechukwu Sampson Ogah, who he alleged was arrested outside the court premises in 2016 by the EFCC after the police withdrew a case of forgery against him.
Ogah had, however, faulted the reported arrest, saying he was never arrested and the report of his so-called arrest was "false, wicked and fabricated".
CJN Advocates Training Of Judicial Officers On Road Safety Cases
Worried by the rising rate of road traffic deaths and injuries in the country, the Chief Justice of Nigeria (CJN), Justice Olukayode Ariwoola, has advocated for the training of judicial officers on how to handle road safety cases.
Justice Ariwoola disclosed that the proposed training would be organized in collaboration with the Federal Road Safety Corps (FRSC) and the Nigeria Judicial Institute (NJI) for judicial officers at all levels.
The CJN made the disclosure in Abuja at the 11th edition of the Kwapda'as Samson Rangna'an Dongban (KRSD) Foundation, annual conference.
KRSD is a non-profit organisation founded by the President of the Court of Appeal (PCA), Justice Monica Dongban-Mensem, committed to creating healthy, safety and secure road conditions and practices for road users.
It was founded in memory of her son, Samson, who lost his life in a road crash 11 years ago.
Justice Ariwoola explained that the training would not only aimed at reducing road traffic fatalities in the country, but will help report more cases on the support of victims of road traffic crashes.
He said, "My concern primarily will be the training of judicial officers on the issues pertaining to road safety cases, particularly from the lowest level of the judiciary, magistrates, and the high court.
"The training will help judicial officers bear in mind the effect of road safety cases on victims and of course, families, and dependants.
"With the Road Safety Corps, KRSD foundation, and in synergy with the National Judicial Institute, the training will be organized and judicial officers at various levels will be properly trained."
Meanwhile, the CJN has pleaded with the general public to always assist victims of road traffic crashes by being their brother's keepers.
"I will plead with the general public to be up and doing in providing assistance to victims of road traffic crashes. Many at times, if immediate attention is provided, the victims might not die. I plead with us all to be our brother's keepers," he said.
Statistics from the Federal Road Safety Corps and the National Bureau of Statistics show that between 2013 and 2020, no fewer than 41,709 persons have lost their lives to road crashes.
In her speech at the event, the Founder of the foundation, Justice Monica Dongban-Mensem, called for the establishment of a non-medical trauma management centre for victims and relatives of the victims.
The President of the Court of Appeal disclosed that an estimated number of 6,000 people die in the country from road traffic crashes and many sustain serious injuries.
While advocating for an urgent victims' support programme, Justice Dongban-Mensem stated: "We aspire to set up a victim's Trauma Centre to counsel the victims to restore their emotional equilibrium in addition to medical care.
"We advocate that the victims of road crashes who are in non-governmental organisations should be engaged in the management of support measures in road crashes issues," she said.
The jurist further expressed the need for more emphasis on capacity building and public enlightenment, noting, "One of the major contributing factors to the high rate of crashes on our roads is the attitude of drivers to road safety generally and which again touches very significantly on the issue of driver-attitude, poor education and a dearth of information."
She equally emphasised the need for an urgent review of the National Road Safety Policy and safety development plan to reduce traffic fatalities in the country.
While disclosing that the foundation was set to prevent at least 50percent of road traffic deaths and injuries, she noted that road safety is a demanding business not only for the government agencies but requires extensive private corporate participation.
"Sustained investment/ support from authorities, private organizations, and international financing for the activities of indigenous non-governmental organisations should be purposefully pursued.
"More direct investments for road safety development in low and middle-income countries should be the top priority in the Global Plan Decade of Action for Road Safety 2021-2030," she pleaded.
At the sober event occasioned by the demise of her late son, Prince PaekeShepnaan, were the Chief Justice of Nigeria, Justice OlukayodeAriwoola, President Court of Appeal, Justice Monica Dongban-Mensem, former Aviation Minister and Corp Marshal, Chief OsitaChidoka, representative of the Acting Corp Marshal of the Federal Road Safety Commission (FRSC), Mr.DaudaBiu, the National Orientation Agency (NOA) and other road safety stakeholders.
'4,130 Cancer Cases Diagnosed In Rivers'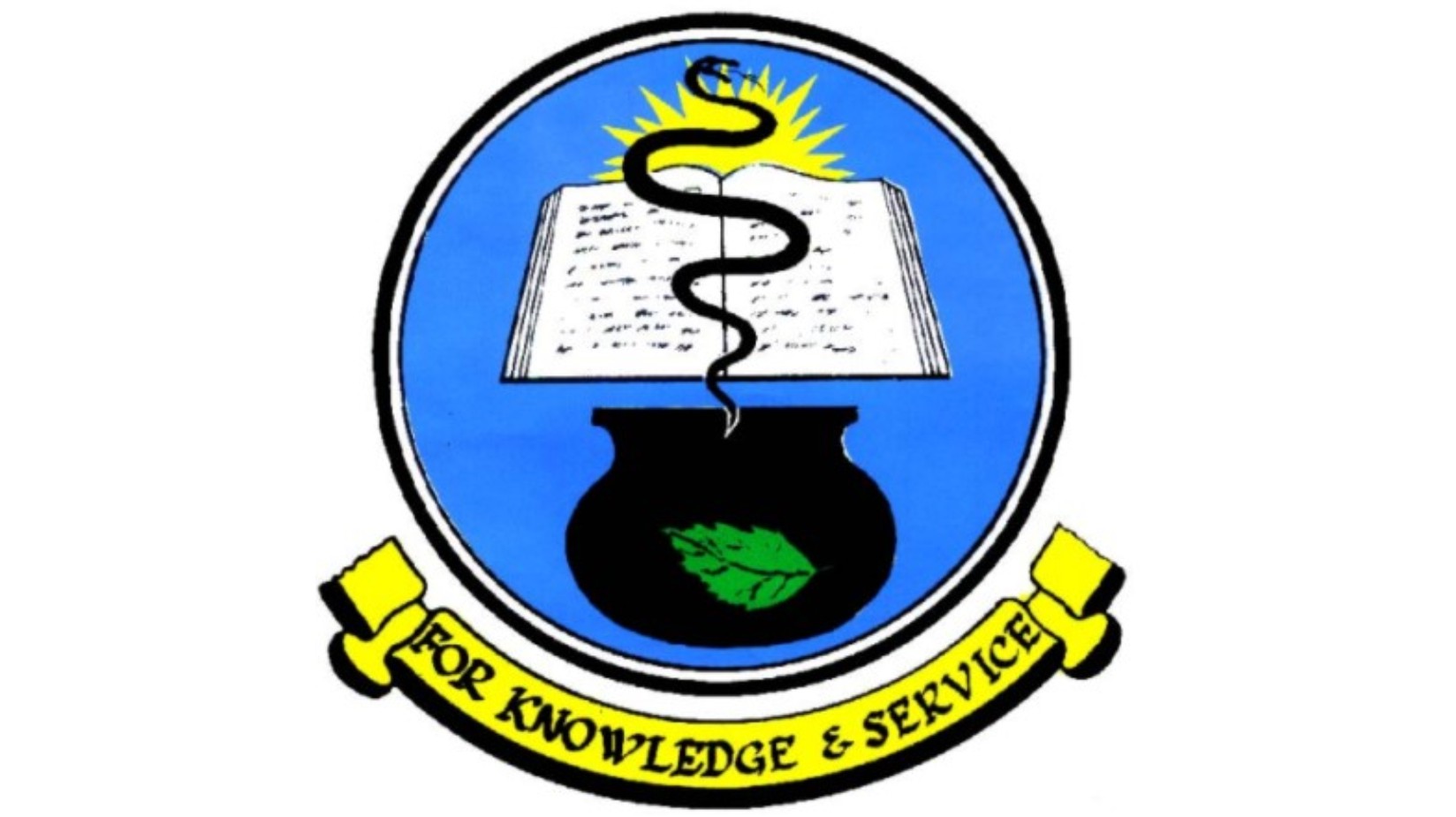 A renowned Haematologist with the University of Port Harcourt Teaching Hospital (UPTH), Dr. Wobo Emmanuel, said over 4,130 cancer cases have been diagnosed in Rivers State.
Wobo said out of the figure diagnosed, over 313 cases are blood diseases in patients.
He said the total figure of the cancer cases represents about 7.7percent of blood cancer disease in the state.
Wobo stated this while presenting a paper on Epidemiology and Pathogenesis of Acute Leukaemia during University of Port Harcourt Teaching Hospital (UPTH) monthly Grand Rounds.
The hospital Grand Round is aimed at highlighting the challenges, breakthroughs and ways forward in tackling the challenges in the UPTH.
Wobo, who doubles as a Senior Resident Doctor in the Department of Haematology and Blood Transfusion, UPTH and Lecturer 2, College of Health Science, UNIPORT, said the result was obtained through a 10-year studies carried out by experts both in Rivers State University of Teaching Hospital (RSUTH) and data collected.
"We run a cancer registry in the hospital and every cancer diagnosis made is registered in a period of 10 years".
He noted that 80percent of adults are prone to Acute Leukaemia, while 10-15percent are in children in the country.
He called on Nigerians to go for medical checks on their health statues as he called on government to assist the hospital with appropriate investigation materials, equipment to enhance the treatment of cancer diseases in the hospital.
"We need molecular testing materials to enhance cancer disease treatments in UPTH.
"Cancer diseases, the expert said, could be acquired through genetics factor or environmental in the life of patients".
Also speaking, Head of Department (HoD),Haematology, UPTH, Dr UchechukwuOkite, said cancer cases could come in a life of patients in different forms such as eyes problems, arthritis and swollen goitres (neck).
Okite said the aim of the department's Grand Rounds was to present the challenges in managing Acute Leukaemia to the hospital community.
The HoD listed gas flaring, radiation, genetic, smoking as possible risk factors to acquiring cancer diseases.
Earlier, Chief Medical Advisory Committee (CMAC), UPTH, Prof Lucky Onotai, said the management of the hospital had earmarked 40percent of its budgets to acquire equipment for Haematology Department to enable them treat cancer cases.
UPTH, Onotai said, had also provided a standard building for the treatment of cancer.
The hospital, he further said, was determined to train and re-train its doctors, nurses and non-medical staff in the department to enhance adequate medicare delivery in the hospital.
By: Chinedu Wosu
Ayu's Corrupt, Manipulated PDP Presidential Primary, Wike Alleges
Rivers State Governor, Chief Nyesom Wike, has accused the National Chairman of the Peoples Democratic Party (PDP), Senator Iyorchia Ayu, of obtaining the sum of N1billion in the guise of funding the party, but never remitted the money to the party's account.
He emphasised that the PDP boxed itself into its current quagmire, saying that to disentangle itself, the remedies would include making sacrifices that engender inclusivity.
Wike spoke in Port Harcourt during a live media chat, last Friday.
"Will he (Ayu) deny the fact that he collected N1billion from Lagos? Let him deny, I will tell him who gave him the money. The money was given to him in Lagos. He met one of the presidential aspirants and told him that he is not sure these governors may want to sponsor the party. Let Ayu say no. I will even call some of the business men and how the money was arranged in Lagos. That money did not enter into the account of PDP."
The governor, who accused Ayu of corruption, said he exerted pressure on some of the PDP presidential aspirants like Bauchi State Governor, Senator Bala Mohammed, and former Senate President, Dr Abubakar Bukola Saraki, to step down for Alhaji Atiku Abubakar on the day of the convention.
"There's nothing Ayu did not do for me not to emerge as the PDP candidate. Ayu did everything to manipulate the system to ensure that all the numbers did not add up."
He said the call for the resignation of Ayu within the party was bordered on justice, fairness and equity.
According to him, "Development alone is not the only problem Nigeria has. Insecurity alone is not the only problem Nigeria has. Part of our problem is non-inclusivity of people, certain section believing they are being marginalised. Whether you like it or not, you must show that you have the capacity to bring everybody together."
Wike disclosed that the PDP's presidential candidate, AlhajiAbubakarAtiku, had during the meeting they held in London, promised to work out, within a week, modalities for the resignation of Ayu as national chairman, but never did.
He explained that after the one week that was promised elapsed, instead of returning back to them to state the challenges encountered, the presidential candidate decided to use the PDP Constitution as defence.
"You are talking about Constitution now, but you forget that the Constitution says there should be zoning of elective and party offices. You did not remember that Constitution says so. Now, is there nothing called expediency? Is there nothing called doctrine of necessity? Now, look at where we have found ourselves!"
He further added: "ab initio, the presidency ought to have been zoned to the South, you knew it. What you've done is to show how clever or smart you are. Now, there is crisis, you're now falling back to that Constitution to say that there will be constitutional crisis. You cannot eat your cake and have it. You can't."
The governor noted that National Executive Committee (NEC) of PDP could take the decision now to accommodate the resignation of Ayu as the national chairman, and seek ratification at a convention later after the elections.
According to Wike, such decision would be for expediency purposes in order to allow for a southerner to become national chairman of the PDP.
"All we want is, now that you have given presidency to the North, let us (South) take our own chairman, because when they're meeting for decision making, the presidential candidate seats there, national chairman seats there, the DG of campaign seats there; they take decision and come out and tell you to execute.
"Now, I hear the Board of Trustees (BOT) chairman is gone. Why did they put pressure on the BOT chairman to resign, and then, now you cannot put pressure on national chairman to resign? When I was trying to run as governor, I had a lot of crisis. But I had to let go certain things for us to be able to win election. The problem is that we have not won election, we are arrogant."
Wike said those who were advising the PDP presidential candidate to ignore Rivers State votes don't wish him well in the forthcoming general election.
"Anybody advising Atiku: that is a wicked man. I know those who are doing it. They don't have electoral value in their own units. Some of them are from Edo. Look at their calculation. Buhari didn't win in Rivers State, but Buhari won Lagos and Kano. Does Atiku have Lagos now?Does he have Kano? The only one he has, always had is Rivers, and you say 'you don't want them'."
The governor specifically accused AlhajiAdamuMainaWaziri, who hails from Yobe State and lacks political relevance, as being one of those misleading the PDP presidential candidate.
"Has PDP won Yobe State? Now, what is his electoral value that he (Waziri) will bring to the table? Tell me; since 1999, we started this democracy, PDP has never won Yobe State, and then, you are going about, we will deal with him. We will sanction him."
The governor said it has become imperative for the PDP to prove to Nigerians that it can be trusted with their votes, which would return it to power in 2023.
He cautioned the PDP against taking Nigerians for granted, saying they were already disenchanted with the failure of the All Progressives Congress (APC)-led Federal Government.
Wike pointed out that the promise of hope by PDP to Nigerians must be seen from how it was able to resolve the current leadership imbalance and marginalisation among its members.
"You see, people take Nigerians for granted and that's what PDP is trying to do. Because Nigerians are not happy with APC, therefore, we don't want to do the right thing? You don't do that!
"Rather, since we believe that APC government has not done well, then, we, as a people, who want to take over, should show more seriousness to Nigerians.
"It is we as a party that must show to Nigerians that we have integrity, that we are trustworthy to do what we have promised Nigerians that when we come, all these issues of marginalisation will be a thing of the past,"Wike said.