Stakeholder Identifies Bane Of Public Education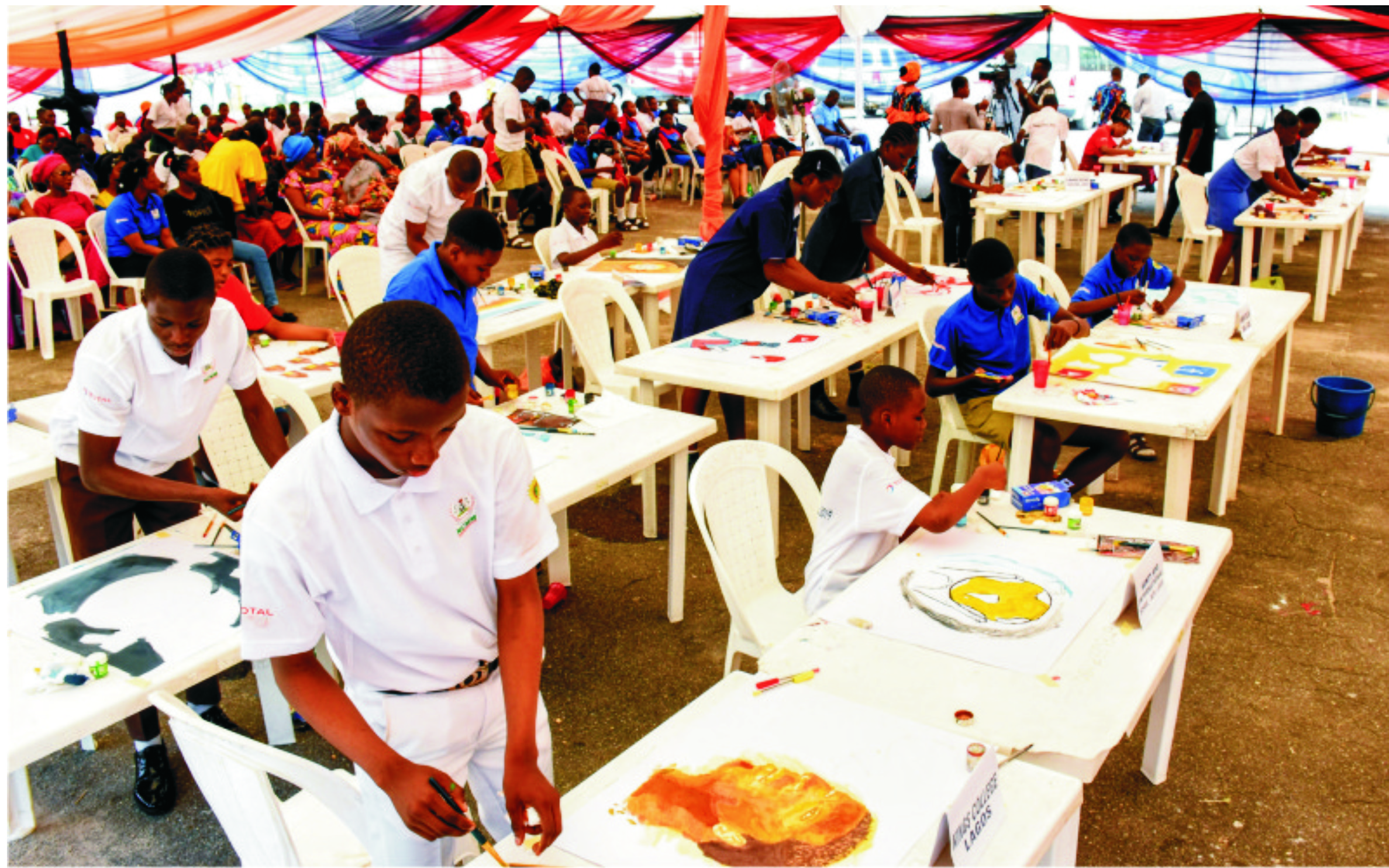 National President, Methodist High School Ibadan Old Boys' Association (MHSIOBA), Mr Lekan Abioye, has identified corruption as the bane of development of public education in Nigeria.
Abioye, who stated this in an interview with newsmen in Ibadan yesterday, said this was evident in the number of decayed infrastructure and deficiency in human capital development.
According to him, most public schools in the country were in shambles.
"Although various governments own these schools, however, because of the downturn in the economy and corruption, they can't do much; whereas education requires adequate funding for it to transform minds and shape the future of the country.
"There is a high level of corruption, whereby people are no longer accountable to the resources put in their care.
"This has affected how education is managed and its outcome in the country.
"Public schools are no longer being managed properly, because of high level of corruption; you don't even have people you can trust, especially when money is involved," he said.
Speaking on the Better Education Service Delivery for All (BESDA) initiative, the newly-elected president of the association, who is a marketing/branding consultant, said government should dialogue with stakeholders to make it a success.
"Government should dialogue, through a forum, with stakeholders who can then own and drive the initiative.
"Collaboration with relevant educational groups will make the initiative achieve its purpose and make it sustainable," he said.
Abioye, however, urged state governments with no capacity to run public schools to give such schools back to their original owners.
Many of these original owners, he said, had been waiting to reclaim their schools.
According to him, the owners, including old students' associations, are readily available to provide the needed infrastructure and qualitative education for the nation's teeming youth, including training and retraining of teachers, for better outputs.
The president of the association who is also the Chairman/Chief Executive Officer (CEO), Richbrands Group, Lagos, did not, however, rule out the role of old students' associations in revamping educational standards.
These associations, he said, should be willing to collaborate with government and the private sector to jointly resuscitate the ailing educational system.
"For instance, under my watch, the MHSIOBA is ready to harness the potentials of stakeholders to reposition the school.
Association Urges Inclusion Of Sign Language In Nigeria's Education Curriculum 
The Association of Sign Language Interpreters of Nigeria (ASLIN) has called for the adoption of sign language as part of languages to be incorporated into the country's education curriculum.
The Kwara chapter Chairman of the association, Mr Ibrahim Owolabi, made the call on Friday in Ilorin while marking the 2022 International Sign Language Day.
"It is a moment of joy to join International Colleagues and The Deaf Community on this special day of Sign Language.
"Sign Language is not just for the Deaf Community but for everyone as it is an internationally recognised language.
"It is worrisome that in some societies they feel unconcerned as regards the well being of the deaf, forgetting that there is Ability in Disability.
"In the Deaf Community we have Medical Doctors, Lawyers, PhD holders, Scientists, Teachers, Businessmen, Communicators, Interpreters, Linguists, the list goes on," Owolabi said.
He said that the greatest error any society could make is labeling this "learned gurus as disabled".
"Worthy to note, Sign Language has its own semantics, syntactic, morphological structure, it also has all derivatives or root words or words formation. This is a Language officially adopted and developed by the Deaf Community," he said.
Owolabi said the day is a day to show the World that Sign language usage is not limited to the deaf community, but all at large in all places the human uses; be it in the library, hospitals, police station, courtrooms, university, media stations or malls.
He therefore cautioned against stereotyping of the deaf community, saying "we are not second class citizens of any nation, we demand attention, love, care and officially adopt Sign Language as part of languages to be incorporated into education curriculum in Nigeria.
"This will allow the growth of sign language in Nigeria and its further adoption by the general populace."
He then appealed to parents who may have a deaf child at home that such special child should not be held at home, stating that deafness is not a disease and not even contagious rather its a challenge that can be surmounted.
14-Year-Old Harps On Impact Of Peer Pressure Influence Among Teenagers
Fourteen-year-old Adejolaoluwa Osunbade of Roemichs International School, Ilorin, on Friday convened a lecture on impact of peer pressure among teenagers.
Ms Osunbade said the initiative was borne out of her desire to make the society a better place as building a society was the work of all.
The News Agency of Nigeria (NAN) reports that the lecture was titled "The Impact of Pear Pressure Among Teenagers: The right circle, the right influence".
"The reason behind it is that I noticed that a lot of teenagers are not independent about their decisions, they do a lot of things because their friends are doing them.
"And our society does not need leaders or people that will be easily influenced by other people's decision.
"This programme will benefit students and other teenagers to know how to make decisions by themselves without being influenced by their friends or peers," the SS2 student said.
Dr Ayotunde Omotosho, a Consultant Psychiatrist at the University of Ilorin Teaching Hospital (UITH), while speaking on the topic, said the lecture organised would have tremendous benefits because peer pressure has mental effects as it relates to young people.
"Research shows that young people generally are heavvily influenced by what their peers do and say and it can be positive or negative.
"It is important to emphasise the effects of peer pressure because it can affect the mental health in a number of ways because young people can be influenced in terms of their perspectives, choices and the support hat is available to them.
"The lecture will have a ripple effect on the students present here because they will take what they have learnt here to their peers and step down the knowledge," Omotosho said.
Then Chief Counsellor, University of Ilorin, Mrs Annor Patricia, advised parents to make friends with their children to curb the influence of peer pressure.
Kwara Warns Schools Against Collection Of Illegal Fees
The Kwara State Government has warned school principals to desist from collection of illegal fees from students or their parents.
This is contained in a statement issued by the Press Secretary, Ministry of Education and Human Capital Development, Mr Peter Amogbonjaye.
According to the statement, the Permanent Secretary of the Ministry, Mrs Kemi Adeosun, gave the warning after a meeting held with all principals of secondary schools at Saint Anthony Secondary School, Ilorin.
"Your support as school heads is needed for the Administration of Governor AbdulRahman AbdulRazaq who is committed to the welfare of teachers while also making huge investments in the education sector.
"Also there should be sanity and discipline across the schools and I urge the Principals to tolerate one another to allow peace to reign in their respective schools."
Adeosun urged the principals to keep their students indoor, saying any school whose students are found roaming the street risks government sanctions.
"Also, no Principal should admit new students into SS1 without the BECE result, and where there is overpopulation in school, the students should move to neighbouring schools.
"Vice Principal Academics should take charge of all examinations in the school, and staff should not be used as exam officers. Any school found wanting will be sanctioned," she said.
The statement added that the state government has approved the following fees in schools:
PTA:
JSS – 1,450
SSS – 1,500
NEW INTAKE:
JSS – 3,930
SSS – 3,980
TEXTBOOKS:
JSS – 4,500
SSS – 5,600