Bayelsa Monarchs Applaud Dickson Over Stool Upgrade
Paramount rulers of Agbura and Ekeki communities of Atissa and Epie clans,Yenagoa Local Government Area of Bayelsa State, King, E.N Daufa and Bernerd Odoki have eulogised the outgone Governor of Bayelsa State, Seriake Dickson for keeping to his reelection campaigns promises of reclassifying traditional stools in the state.
The two Royal Fathers gave the commendations at the weekend in separate interviews with our correspondent in their palaces in Yenagoa.
King Daufa and Odoki who were openly elated over their new statuses expressed appreciation to the immediate past Governor on their upgrade from third to second and from an unclassified to third classes respectively.
According to the monarchs, with their new statues as 2nd and 3rd class royals, fathers, there morales are now boosted to render more sacrificial leaderships to their respective communities, saying the preceding administration have also commenced paying them according to their new statuses before handing over to his successor.
The paramount rulers described their upgrade as overdue, maintaining that for more than three decades and years they have been functioning in their former classification and unclassified stools.
The Agbura monarch, Daufa said,"for more than 30 years I've been on this throne.Initially unclassified, but as time went on I was later classified to third class. I thank God that former Governor Dickson kept to his campaign promises to us. Today I've been upgraded to second class, and who knows maybe someday I'll become a first class traditional ruler. I give God all the glory."
"Agbura plays host to some Government projects. There's a low cost housing estate being built here that has not been completed, there's a road linking here to Swali and other parts of Yenagoa that hasn't also been completed. With this new status I shall continue to press on the Government and other well meaning individuals to bring more projects to this community."
For his part, paramount ruler of Ekeki said the magnanimity of the out gone administration to the traditional institution in the state would not be forgotten in a hurry.
He emphasized that from time immemorial the monarchial stool of his community had remained unclassified, saying with this and every other privileges attached to his new nomenclature Ekeki community would be better off, just as he advised that successive administrations do upward review of chieftaincy stools in the state with a view to making the services of paramount rulers worthwhile.
In a related development, the Agbura monarch has commended the member representing Yenagoa Constituency 1 in the Bayelsa State House of Assembly, Oforgi Oboku for constructing the paved road through his palace to other parts of the community.
King Daufa reiterated his commitment towards ensuring peaceful coexistence in the community, stating that with the road completed and other projects ongoing in the community there would be rapid transformation in the landscape of the area and prayed that God uplift the lawmaker in achieving more for the Epie-Atissa clans and other communities of the constituency.
By: Ariwera Ibibo-Howells, Yenagoa.
Dep Speaker Cautions Supporters Against Hate Speech, Violence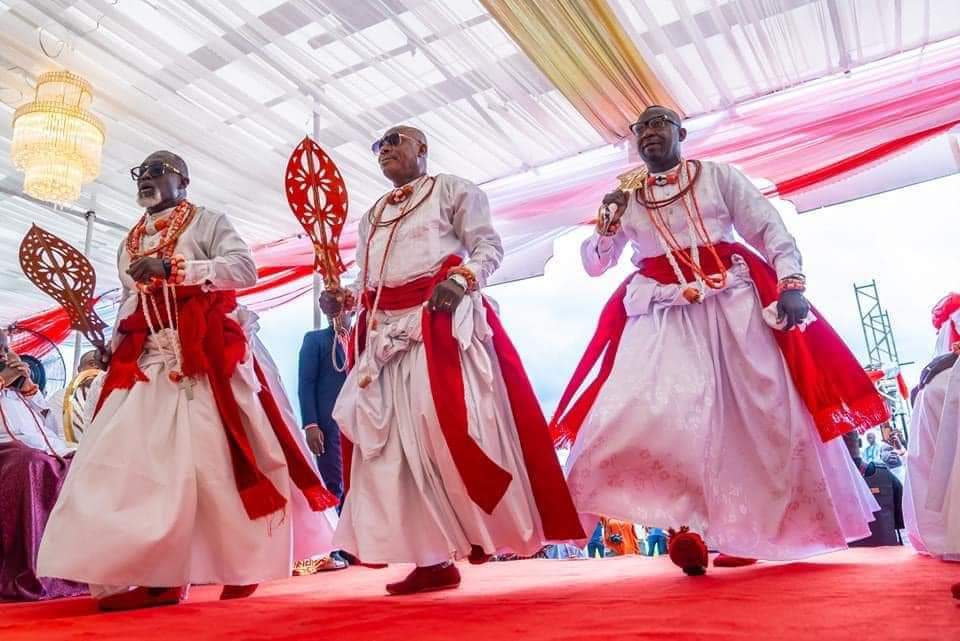 Deputy Speaker of Cross River State House of Assembly, Mr Joseph Bassey, has called on his supporters to shun all forms of hate speeches and violence as they prepare to get into campaign.
Bassey, who is also the All Progressives Congress (APC) candidate for Akpabuyo/Bakassi/Calabar South Federal Constituency, made the call in an interview with The Tide's source in Calabar.
He urged his supporters and well-wishers to focus their campaign for his election on issues that affects the people and not on personalities.
The Deputy Speaker, while reiterating his position on peaceful polls, said there was no need for any of his supporters to incite unnecessary comments towards any personality, especially on social media.
He urged them to be mindful of their choice of words, adding that the timetable for his campaign activities would be made public soon.
"As we prepare to get fully into the campaign, we don't need to abuse anyone or spread hate speech on personalities. Let us get into the campaign with issues that affect the people.
"The election is coming up in a few months, we must sustain the tempo of our advocacy, consultations and peaceful conduct because we are sure of victory during the polls.
"Avoid any language that may heat up the polity, be civil and courageous enough in selling me as a brand to even your opponents," he said.
He told his supporters that his aspiration to represent them in 2023 was to create a better opportunity to uplift the youths through job creation and empowerment.
He also promised to attract the needed development to the constituency, empower the women and men and also promote their socio-economic status.
2023: Retiring AIG Warns Officers Against Job Compromise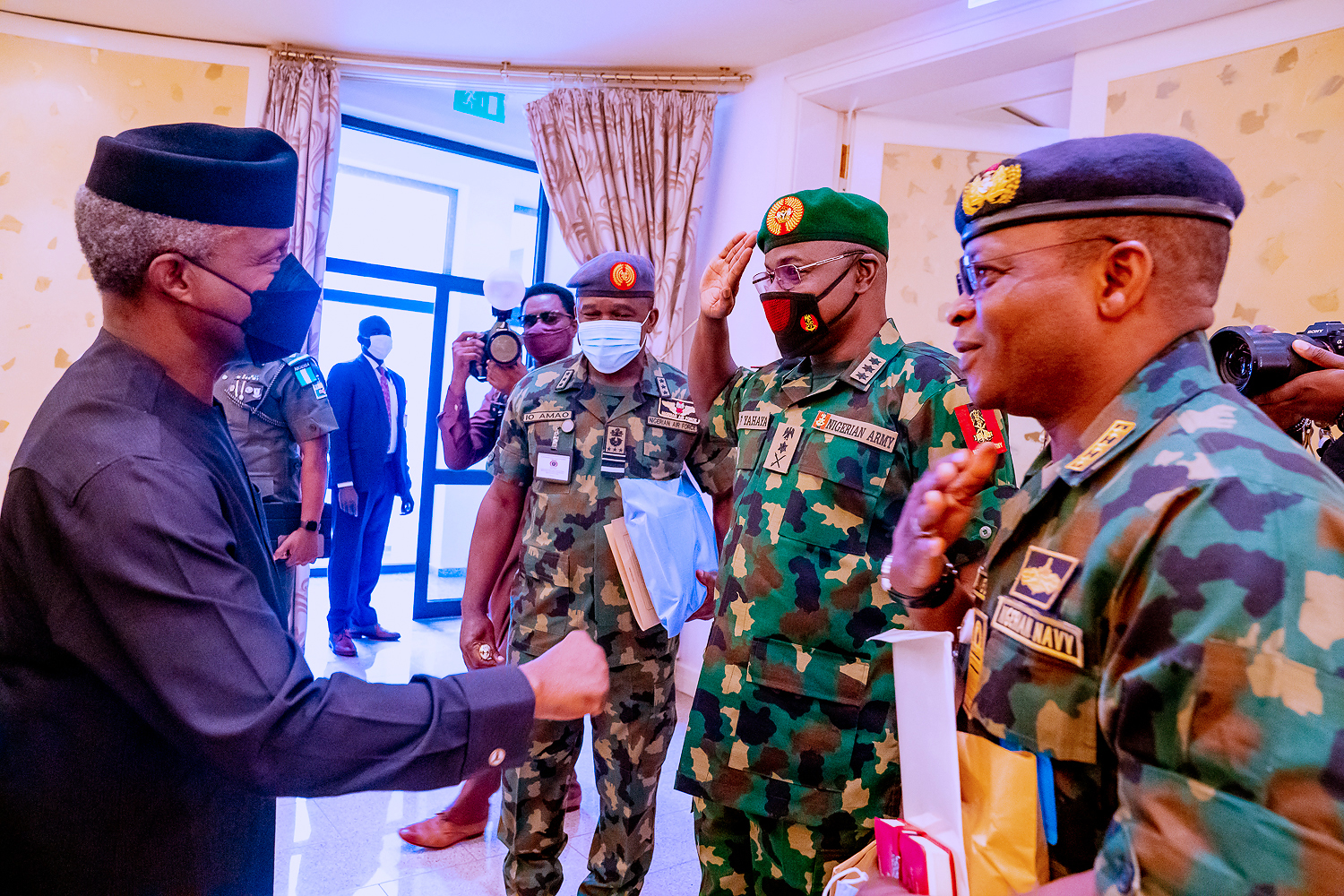 Retiring Assistant Inspector General (AIG) of Police, Zone 16, comprising Bayelsa and Rivers States, Mr. Ayim Abrahim Eyong, has cautioned officers and men of the zone against compromising professional policing in their relationship with politicians in the forthcoming 2023 polls.
He added that instead of working in consonance with the directives of politicians which may not be for the betterment of society, police officers should rather take directives and commands from the force's authorities.
The retiring AIG gave the charge in his farewell speech in Yenagoa during the celebrations of his 60th birthday, grand child's birth, and his meritorious sentforth party.
He said if he was given a second chance, he would rather still love to enlist into the Nigeria Police Force, adding that he has no reservations about being a police officer.
"God has always been with me after praying. He has protected and guided me aright. I know He can do it for you too. I advise police officers and men of the various police commands to hold unto God in all that you do as humans and officers.
"I thank the Governors of Rivers and Bayelsa States for their co-operation, immense assistance to the zone. I want to appeal that such hand of fellowship be extended to my successor", he said.
In her remarks, the Zonal Police Public Relations Officer (ZPPRO), CSP Ikwue Lafiaghe, described the celebrant as a man that is generous to a fault.
"One thing about our boss is that he's very generous. He can give his last to please people to be happy. He's generous to a fault, he's down to earth, he relates with everybody both junior and senior officers and civilians alike", she said.
Also speaking, the State Chairman of the Road Transport Employers Association of Nigeria (RTEAN), Chief Oyinkuro Ereboh described the retiring AIG as a trustworthy man, saying that the zonal police boss was an icon in the Nigeria Police force.
The RTEAN Chairman revealed that he has learnt a lot from the retiring AIG, noting also that he would want to emulate the police boss's legacies on peace and conflict resolution, stressing also that he would prefer the retiring police zonal AIG be succeeded by an officer with indisputable unique qualities, capable of handling challenges like the retiring AIG.
By: Ariwera Ibibo-Howells, Yenagoa
Coconut Refinery: A'Ibom Recommits To Planting 2m Seedlings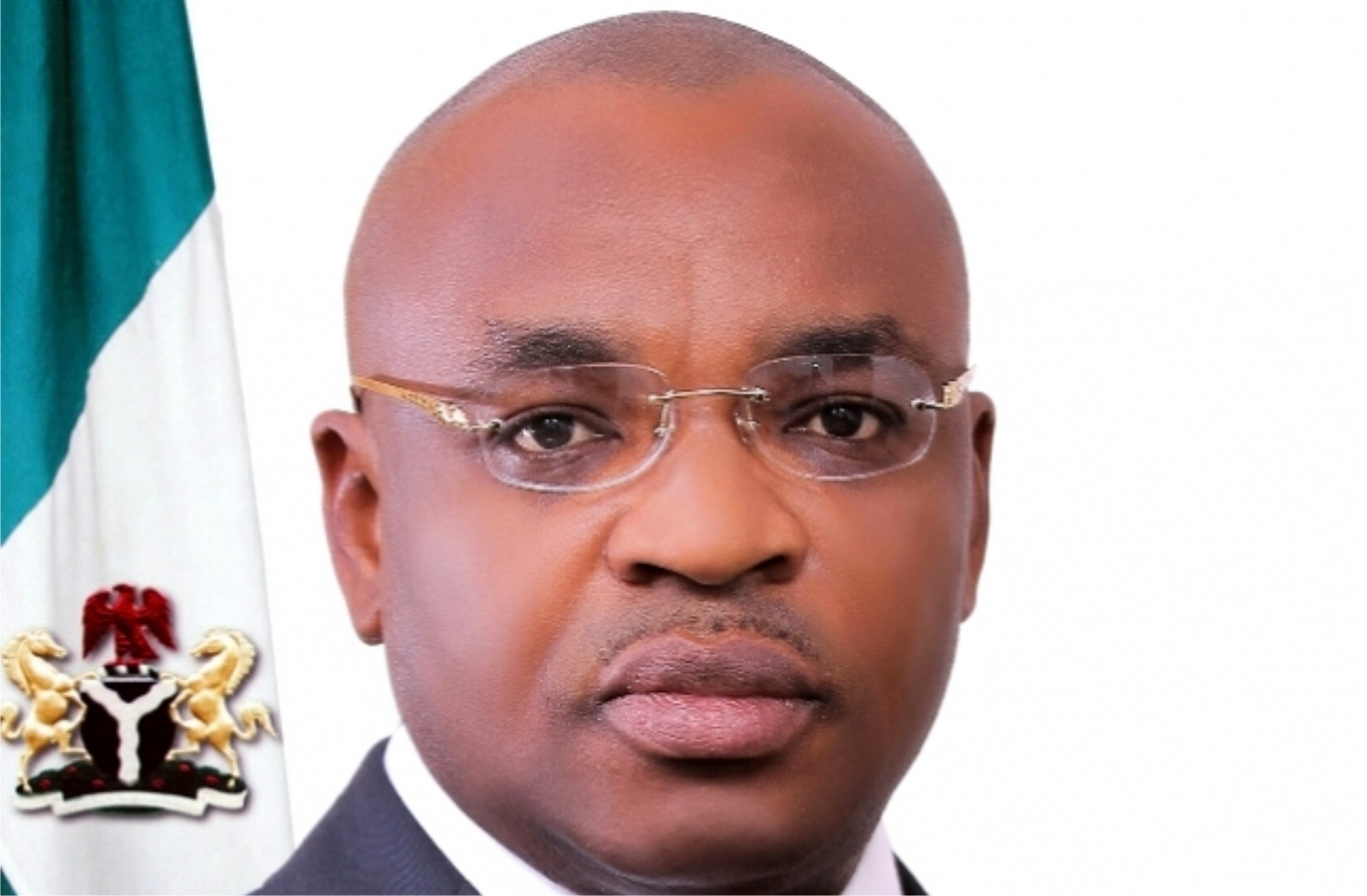 The Akwa Ibom State Government has restated its commitment to plant two million coconut seedlings to generate raw materials for the St. Gabriel's Coconut Oil Factory in the State.
The State Governor, Udom Emmanuel made this known at the inaugural planting of 300, 000 coconut seedlings in Mkpu, Itu Mbonuso in Ini Local Government Area of the state.
He said the coconut planting exercise was the hallmark of activities held to commemorate the 35th anniversary of the state.
Emmanuel said the state would become an economic hub with the availability of raw materials to boost production.
"In all the activities to mark the 35th State Anniversary, this is one of the most remarkable. Today, we want to commission the first phase in this Local Government Area.
"Based on the survey that we have carried out, Ini LGA will give us a very high yield with hybrid coconut.
"As announced all over the 31 Local Government Areas, we are planting 300, 000 coconut seedlings across the state.
"Our target is before I handover the baton to the incoming governor, we will plant two million coconut seedlings and before December, we will meet that target," Emmanuel said.
He urged the community to protect the project, saying that the coconut plantation will generate income to the state.
According to the governor, virgin coconut oil sells higher than crude oil at the international market.
Earlier in her remarks, the Commissioner for Agriculture, Dr Offiong Offor, thanked the Governor for facilitating the project to ensure raw materials for the coconut factory.
Offor said as the state marks coconut day with the planting of seedlings, many job opportunities would be created for the youths and income would be generated through the production of the coconut oil.
Also speaking, the Paramount Ruler of Ini, Edidem Etim Umoette, commended the Governor for the various development projects put in place across the state.
Umoette added that the huge investments in agriculture across the 31 local government areas remains a panacea for food sufficiency.