Of Baby Factories And Child Adoption Laws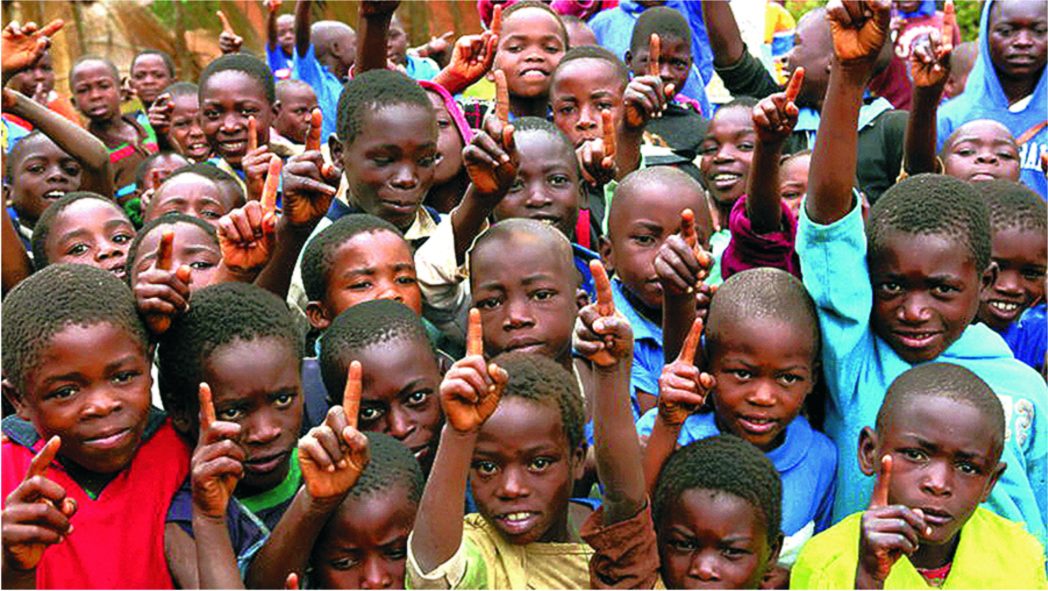 The issue of child adoption and the need to have a child that a couple can call their own has been a nightmare to many families in Nigeria.
This is because, for many reasons, some couples are unable to have their own biological children and resort to other options such as adoption or fostering so as to have children they can call theirs.
In Nigeria, adoption is governed by two laws, the Child's Right Act (2003) which incorporates the rights and responsibilities of children, and the Adoption Law of the state where one seeks to adopt the child from.
Adoption is a legal process pursuant to state statute in which a child's legal rights and duties toward his/her biological parents are terminated and similar rights and duties toward adoptive parents are substituted.
It is also an order vesting the parental rights and duties relating to a child in the adopters, made on application by an authourised court.
For adoption to take place, the court is vested with powers to grant an adoption order, depending on the type of adoption taking place. The court also has the right to cancel an adoption process if it thinks or gets reports that the adoptive parents applied undue duress.
In Nigeria, adoption procedures and rules differ from state to state, for example, adoptive parents must foster children for at least three months in Lagos, but must foster for at least one year in Akwa Ibom, while Abuja allows adoption only if one parent is a Nigerian.
The laws in most parts of the country provide that an application for an adoption must be made in the prescribed form and submitted to the registrar of a competent court.
Section 116 of the Child Rights Law of Lagos State 2015 makes provision for adoption application, made in prescribed form and accompanied with: the marriage certificate or a sworn declaration of marriage, the birth certificate or sworn declaration of age of each applicants and two passport photographs of each applicant, as well as a medical certificate of fitness of the applicants from a government hospital.
In practice, the adopter cannot make this application to the court on his or her own without the consent of the government welfare agency or department.
In Lagos State, the government department responsible for such a process is the Ministry for Youth and Social Development.
On receipt of the application, the court will give an order of investigation to be conducted by Social Welfare Officers, supervision officers, and any other persons as the court may determine to assess the suitability or otherwise of the applicant as an adopter.
Observers, however, note that the quest for children further compounds the pressure from family and friends, as well as high expectations from the society which force some couples to engage in acts contrary to the law.
Some observers say it is such pressure and the "somewhat unfriendly" adoption laws in some states that prompts "child harvesting", popularly called "baby factories,'' which is fast becoming a lucrative business for those offering to solve the eagerly will-be parents who desperately seek babies.
Mrs Ngozi David, a business woman living in Abuja who said she got married 25 years ago but never had even miscarriage, said "I am now used to the derogatory names referred to me by my friends, inlaws and some family members.
"I have been to many hospitals in search of the fruit of the womb but did not succeed, I also visited many Churches and even some Muslim clerics but yet to get an answer.
"I applied to adopt a child some years ago but when I didn't get after eight months, I decided not to pursue it and went for prayers to different worship centres. I don't even know what to do again: just waiting for God's time."
David's story is not far from Mrs Justina Agbo, a civil servant residing in Abuja, who said she got married 15 years ago and has no child yet.
Agbo said that even though her inlaws have been helping her in that regard, she is always moody, sad, and feels rejected.
She added that in 2019, she even contacted someone who said he would link her up with a "baby factory" to book for a baby boy at N300,000, but was later advised by a friend not to go ahead with the plan.
On why she didn't go for adoption, she said "I learnt that the process is cumbersome and takes years. I am just waiting for God's time."
Mrs Patience Gying, a Counselor, says people now see "baby factories" as a lucrative business where they can easily get paid to make some girls pregnant.
This, according to her, they do without thinking about the fate of the innocent child sold for a plate of pudding.
She said that the practice negates the Child Rights Law and the reasons for setting up homes to carter for the needs of prospective persons wishing to adopt or foster children legally.
Gying said some of those arrested in the past for engaging in "baby factory" business said they did that because of economic hardship, the desperation by couples to get babies and greed for money.
A lot of the girls rescued from such factories were school dropouts, young women who were  denied access to education or sent away from their homes for various reasons.
Abject poverty is the major reason young mothers give up their babies in exchange for money, while others do so due to societal shame and the lack of support or the lack of knowledge about what or where to get help after getting pregnant the wrong way.
Unfortunately, the baby trade business is also promoted by some medical practioners, proprietors of motherless babies' homes and even relations of girls who become pregnant out of wedlock due to societal shame.
Even though the nefarious activity continued unhindered in the past, the government, security agencies and community members have started to beam their searchlights on such acts.
In September 2019, the police command in Lagos State rescued 19 pregnant young women and four children during raids on four "baby factories" in the state.
It was reported that two suspects were arrested during the raid, but the principal suspect absconded after she got wind of the raids.
The state Police Public Relations Officer, Bala Elkana, said in a statement that a manhunt was launched for the suspect, explaining that the suspects were operating as nurses at the baby factories when they had no any formal medical training.
"Two suspects, Happiness Ukwuoma, 40; and Sherifat Ipeya, 54, were arrested in connection with the case, natives of Imo and Lagos states and did not receive any formal medical training, but operated as nurses.
"The Command has launched a manhunt for the principal suspect, Madam Oluchi, from Mbano, Imo State. She is a mother of five.
"The young women were tricked with employment as domestic workers in Lagos and abducted by the suspects for the purpose of getting them pregnant and selling their babies for between N300,000 and N500,000, depending on the sex."
Elkana stated that the state's Commissioner of Police, Zubairu Muazu, had visited the scene and ordered the State Criminal Investigation and Intelligence Department to take over the case, adding that the Command had been working with other agencies and stakeholders to rehabilitate and resettle the pregnant women and the babies.
He added that investigation was ongoing and the suspects would be charged to court.
This is one of such stories happening in some parts of the country.
When some couples and families are seeking for children to genuinely adopt and take care of just like every normal family, some greedy individuals are thinking of how to make money out of it.
While adoption is legal and couples are allowed to do so, the laws guiding it are stringent, just to make sure that such children are well catered for.
Mrs Agnes Utah-Hart, the Director, Gender Development Department, Federal Capital Territory, explained that the delay in adoption process is to ensure that the applicants are thoroughly accessed and scrutinised.
Utah-Hart says the measure is also to ensure that only those that are suitable and capable are given the opportunity to adopt.
She noted that the stages of adoption or fostering in the Federal Capital Territory (FCT) include a handwritten application letter, application form, birth certificate or declaration of age.
Others requirements are: recent passport photographs of the prospective adopter, evidence of income, medical fitness, letter of consent and other legal process.
"The application is submitted to the secretary, Social Development Secretariat, who in turn, minute it to the Director, who minutes it to the Deputy Director and there is a team that does home visitation as part of adoption process and it is very important.
"We visit the homes and access the readiness of the applicant that wants to pick the child. After that, there is an adoption committee — the FCT Adoption Committee  to look at the application based on merit and availability of children.''
According to her, at least 500 persons apply for adoption and fostering annually within the FCT.
She said some applicants fail to complete the adoption process to the legalisation stage, which is the final phase, while some complain about the waiting period of 12 months as stipulated in Section 121 of the Child Rights Law, "but it is normal."
A legal practioner and children activist, Ms Grace Auta, said Section 30 of the Child's Rights Act specifically deals with selling of children and anyone guilty of such is liable on conviction to a term of 10 years in prison.
Auta added that "any payment to facilitate adoption process is also against the law and anyone that contravenes this is liable on conviction to a fine of not more than N30,000 or imprisonment for a term not exceeding three years or both.''
She said that "no matter how long or complex child adoption process might be, the joy and fulfillment given to a child, abandoned by a biological mother, into a welcome and loving home erodes all questions
"The child, who knows only the warmth and care of his or her adoptive parents grows with the notion that they truly are his/her parents, hence the need for adopters to patiently pursue the process to its logical conclusion, since it is a worthy cause."
Auta writes from News Agency of Nigeria.
Justina Auta
What Do Nigerians Expect In 2022?
As the year 2021 was winding up with all its ups and downs, it was natural for people to state some of their expectations in the coming year, 2022. And what are some of these prospects?
Joseph Omeje, is an economist and lecturer with the Enugu State University of Technology (ESUT). He believes that human beings are usually very optimistic. Hear him: Yes, the economy of the country and globally is very bad but I expect that 2022 will be better than 2021 only that we have to plead with the political leaders to play the game of electioneering very gently. Let there be human face in whatever they are doing. We wouldn't like to hear that the youths are being used to kill or to commit all evil in a bid for some people to realise their political ambitions. Our leaders should do their best so that we do not incur much human losses anymore. We have suffered a lot in the hands of these religious extremists and those who are pursuing their personal goals.
Economically, Nigeria will do better once there is security. The insecurity problem in the country is something that government can tackle if they want. Once the security situation in the country is improved so as to allow farmers go back to their farms and Nigerians go about their businesses freely, then the nation wouldn't be as bad as it was in the last year. Government should dialogue with agitating groups. Whatever is the problem let them discuss it so that there will be peace in the country. When there is peace, the economy will improve. I believe that political solution is much better than judicial solution.
I also expect that government should take a second look at the idea of giving out money in the name of allowances. What is N5000.00 for a household or even an individual in a month? Instead of all these handouts, government should create an environment where people can get employment. When we were growing up I know that some states had stakes in businesses. In my own state, Enugu, we had cashew industry, aluminium roofing sheet industry and all that. All these are moribund now. If all these can be revived and new ones added, you will see that there will be a lot of jobs. And once you have job opportunities for the youth, you will see that even the problem of insecurity will reduce and per capita income will increase and the economy will improve.
It is also my expectation that the excessive borrowings will stop. We have borrowed enough. It's true that no country can do without borrowing but when we keep borrowing and we are not putting it into real investment portfolio or productive sector so that it helps the economy to grow, then there is a big problem. And how do we intend to pay back these loans? We heard what happened in Uganda recently. The Chinese government has taken over the only international airport they have because of their indebtedness to China. What if the same thing should happen to Nigeria?
For Mrs Dorathy Mayford, a civil servant, the experiences of the previous years have taught her not to have any expectations from the government, the society or individuals as doing so affects her health negatively. "I have learned that the best way to live is without having any expectations from life. Expecting good from our leaders in Nigeria will end up getting you disappointed. For some years now workers in the state and the nation have expected that their salaries will be increased to enable them cope with the prevailing harsh economic realities in the country. Civil servants in the state have expected that they will be promoted but these expectations were never met.  So, I have decided that in order to stay healthy and happy, I will not expect anything. I only put my trust and hope in God because only He will not disappoint or fail me."
A technician, Mr Malachy Amadi, expects that there will be plenty of money in circulation in the country in 2022. In his words, "2022 is a year preceding an election year. It will be a period of campaigns and the politicians will bring out all the money they have been stealing from government's coffers and saving. So, there will be a lot of money in circulation and that will make life better and easier for the masses."
Joel Ogwuche, a stock broker, projects that Nigeria will be a better society, a well-planned environment where people can begin to make plans for the future. "As it is, presently, nobody can plan for tomorrow in this country because of several policy summersaults. Those in authority change the existing policies at any time and introduce new ones without even notifying the citizens. Nobody can make a sustainable plan in this type of environment. So, I expect that in the coming year, our leaders will begin to do the right thing for the benefit of the entire citizens and not for a few individuals", he said.
Miss Grace Moses, a housekeeper, is of the hope that in 2022, security would be a major concern for those in the authority both at the federal and state levels. Grace, an indigene of Kaduna State, working in Port Harcourt, narrated that many people from her state have been forced out of their state and into other major cities around the country where they engage in all kinds of menial jobs to survive. According to her, the prices of food and other commodities are rising daily in the country because farmers have been driven away from villages by Boko Haram militants disguised as Fulani herdsmen and other criminals. She, therefore, expects that in 2022, the problem of insecurity will be given a sincere, adequate attention so that people can go back to their villages.
Jake Baridon, a legal practitioner expects the national and state assemblies to be on the side of the masses and make laws that will benefit the generality of the people instead of being "rubber stamps". He continued, "I personally will expect the National Assembly to override President Muhammadu Buhari's veto on electoral bill. The bill, as far as I know, represents the desire of the electorates in the country and it is wrong of Mr President with withhold his assent for the second time for some flimsy reasons. The year 2020 should be a period for us to start seeing vibrant law making, practical separation of power and checks and balances in our nation. These people have been dormant for a long time and it is high time they showed that they can not only bark but that they can also bite."
He also expects the executive, legislative and judicial arms of government, the police, the EFCC and others bodies to play their respective roles in fighting corruption in Nigeria, adding that the high rate of corruption in the country is disturbing and if nothing is done to check it, the future of the country will be very bleak.
Arinola Moyo, a youth corps member, says she wants to see true leadership in the country, especially at the federal level. In her words: it's been as if we don't have a true leader since the current government came on board. Every time you hear the Presidency said this, the Attorney General of the Federation said that, Lai Mohammed said that. You hardly hear from the President, making it seem as if these people are the ones ruling the nation. So, I want to see more effective leadership in the country.
"Government should also do something about the high unemployment rate in the country. Thousands of graduates come out from schools every year without jobs for them. That is why some of them join Internet fraudsters and other bad gangs.
"I also expect federal and state governments to implement the recommendations of the various judicial panels on #EndSARS. This issue is so delicate to be swept under the carpet." Moyo said.
Christian Chidi is a businessman. He expects that with the issue of COVID-19 being curtailed, life will come back to the business sector in the country. According to him, since the advent of the pandemic two years ago, business has been dull with many oil companies working from home and many private companies folding up.
A housewife, Lady Pep Iroh, is projecting that, come year 2022, adequate attention will be paid to the problem of soot in Port Harcourt which she alleges is causing serious health issues for the residents of the city.
Pastor Godswill Abalagha envisions that the grace of God will be abundant for the nation and the citizens in 2022 to help see them through all difficulties and challenges. He, however, advised Nigerians to turn away from their wicked ways, including stealing government's money, shedding of blood, kidnapping, corrupt practices and rather seek the face of God.
By: Calista Ezeaku
…Creates Two New Offices In Govt House
The Rivers State Governor, Chief Nyesom Wike has announced the creation of two new executive offices to guarantee efficiency and effectiveness of activities at the Government House, in Port Harcourt.
The governor's action was made known in a statement signed by the Special Assistant on Media to the Rivers State Governor, Kelvin Ebiri in Government House, Port Harcourt, last Monday.
The terse statement reads, "To ensure activities are functioning efficiently and effectively, the Rivers State Governor, Chief Nyesom Wike has announced the creation of the Office of the Deputy Chief of Staff, Government House, Port Harcourt.
"The Deputy Chief of Staff will be in charge of the Logistics, Correspondence of the Governor and Legal Matters.
"Similarly, he has also announced the creation of the Office of the Special Adviser on Aviation".
Accelerating Gender Parity In Nigeria
In virtually all societies, women are in an inferior position to men. Sex or gender determines  more rights and dignity for men in legal, social and cultural situations, These are reflected on unequal access to or enjoyment of rights in favour of men.
There are also the assumption of stereotype social and cultural roles.
In Nigeria, gender inequality has been for decades in spite of modernization and the fact that many females have done better than men in many spheres.
Analysts are convinced that gender inequality is largely influenced by religious and cultural beliefs, as some cultures and religions still hold strongly that women are the weaker vessels created mainly to be home keepers and child bearers.
Analysts are also worried that gender inequality negatively affects status in all areas of life in society, whether public or private, in the family or labour market.
Although the Global Gender Gap Report 2018 by the World Economic Forum (WEF) shows some progress amongst the 149 countries that were indexed, the progress toward closing the gender gap is slow, because it will take 108 years to close the gender gap and another 202 years to achieve parity in the workforce, according to the report.
The report benchmarks the 149 countries on their progress toward gender parity across four dimensions – economic participation and opportunity, educational attainment, health and survival, and political empowerment.
A number of initiatives have been made by corporate organisations and governmental and non-governmental organisations  to address gender imbalance in Nigeria.
One of the latest is the launch of First Women Network  (FWN) by the First Bank of Nigeria Ltd., in commemoration of the 2019 International Women's Day (IWD).
IWD is celebrated globally every March 8 to recognise social, economic, cultural and political achievements of women.
The celebration is also a call to action for accelerating gender parity.
The global theme for the 2019 celebration is "Think Equal, Build Smart, Innovate for Change" while the theme for the social media campaign is "#BalanceforBetter".
According to the bank, the FWN initiative is an avenue for career management and mentoring for women to enable them to balance their career with private endeavours.
The aim,  according to the bank, is to address gender gap and increase women representation in its senior and executive levels, as well as encourage women to tap into opportunities and contribute to nation-building.
The bank's Chief Executive Officer (CEO), Dr Adesola Adeduntan,  explains that First Women Network is targeted at the banks' staff and customers, among others.
He believes that women can achieve more if given the necessary strategic support, hoping that the initiative
will increase the bank's productivity and profitability.
Adeduntan notes that the initiative is  also a demonstration of First Bank's adherence to the Central Bank of Nigeria's Sustainable Development Goals which mandate increased women representation in all banks.
The sustainable goals require that the financial services sector should adopt a quota system to increase women representation on boards to 30 per cent and that of senior management level to 40 per cent by 2014.
Adeduntan is optimistic that the FWN will address six key area –  career management, personal branding, mentoring, welfare, financial planning and empowerment.
He is convinced that the initiative will address gender disparity at the workplace.
"It is commonly agreed that gender parity is an essential factor influencing the advancement of institutions, economies and societies.
"Studies have shown that gender parity in corporations promotes increased performance and returns on investment.
"The need to invest in composite women empowerment and enhance their contributions at senior management levels to achieve organisational goals cannot be over-emphasised," the CEO says.
For him,  it is paradoxical that the presence of women in paid employments continues to increase, yet the progression of professional women to positions of leadership and management remains slow.
"Gender gaps persist in economic opportunities and political participation in many countries.
"This is part of the reasons for this women network initiative," he notes.
The chief executive officer wants employers of labour and the entire society to encourage women to advance, excel and contribute optimally in  workplaces and communities.
Mr Abiodun  Famuyiwa, group head, Products and Marketing Support, promises that First Bank  will continue to promote female entrepreneurship for national growth and development.
"We recognise that promoting female entrepreneurship and independence is key to economic viability of every home in the country," he says.
 According to him, FWN is a further demonstration of the bank's commitment to women empowerment after the launch  of FirstGem in 2016.
He is satisfied that FirstGem is providing opportunities for women to achieve their financial goals and aspirations through with access to support funds, free business advice, specialised trainings on business development and insight on business development.
For Mr Lampe Omoyele, managing director, Nitro 121, an integrated marketing communications agency,  points out that courage is important in addressing gender imbalance.
"For gender imbalance to be resolved, there has to be courage, vision, values and character," he says.
He is convinced that women should  have courage and confidence in taking risks within  organisations.
Omoyele advises that women must not play the victims.
"Ultimately, whether you are a female or male, what is going to sustain you is your character and values.
"You need to have values; character is important in the balance that we live to, and it sustains you as you move into the future," he adds.
The Chief Executive Officer,  Standard  Chartered Bank, Mrs Bola Adesola, wants women to take advantage of FWN to make their lives better.
 She urges women to aspire to grow in their endeavours and refuse be limited because of their gender, stressing that they should use all resources at their disposal to grow.
 For the bank chief, FWN is not a silver bullet to creating the first female chief executive officer of First Bank, but  about opportunity.
"So, it is important that as women, we take advantage of it," she urges.
 Ms Cecilia Akintomide, independent non-executive director, FBN Holdings Plc, is dissatisfied that Nigeria is still far in gender balancing.
Akintomide says Nigerian  women are still being restricted from working in some places and owning some property.
According to her, restrictions are rendering 50 per cent of Nigeria's population –  mainly women –  economically unviable.
 A First Bank customer,  Mrs Ifeyinwa Okoye, lauds the FWN, and urges the bank to ensure that its customers – the secondary target of FWN –  benefit from it.
Okoye describes women as critical to economic growth and development but regrets that many women were lagging behind in their endeavours because of gender inequality.
She wants the banks to enlighten its customers on FWN for maximum results.
 "If you empower a woman, you empower a nation.
"Empowering women is especially effective because the benefits are felt throughout the whole community," she argues.
Analysts call for more strategic support for Nigerian women to  enhance gender parity.

By: Chinyere Joel-Nwokeoma
Joel-Nwokeoma is of the News Agency of Nigeria.