ASUU, NANS, Rights Groups Clash At Senate Over Sexual Harassment Bill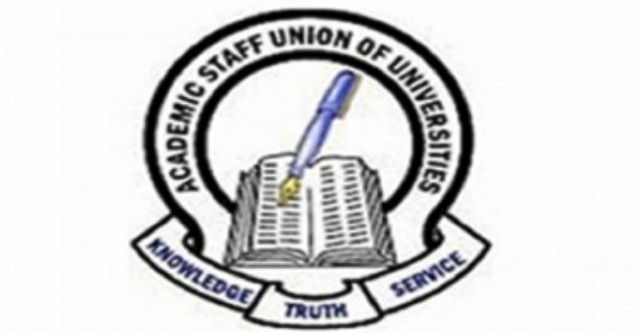 There was a sharp disagreement, yesterday, between the Academic Staff Union of Universities (ASUU), National Association of Nigerian Students (NANS) and other women rights advocacy groups at a one-day public hearing on a bill seeking to stop sexual abuse of female students in the nation's tertiary Institutions.
The bill, christened: The proposed legislation titled, "A Bill for an Act to Prevent, Prohibit and Redress Sexual Harassment of Students in Tertiary Educational Institutions and for other matters connected therewith 2019", sponsored by Deputy President of the Senate, Senator Ovie Omo-Agege, APC, Delta Central, was co-sponsored by 105 other senators.
The bill which scaled second reading 6th November, 2019, with 27 clauses, proposes up to 14 years jail term, with a minimum of five years, without an option of fine for any educator who commits sexual offences in tertiary institutions.
The bill defines sexual offences as including: sexual intercourse with a student or demands for sex from a student or a prospective student or intimidating or creating a hostile or offensive environment for the student by soliciting for sex or making sexual advances.
Other forms of sexual harassment identified in the bill are grabbing, hugging, kissing, rubbing, stroking, touching, pinching the breasts or hair or lips or hips or buttocks or any other sensual part of the body of a student; or sending by hand or courier or electronic or any other means naked or sexually explicit pictures or videos or sex related objects to a student, and whistling or winking at a student or screaming, exclaiming, joking or making sexually complimentary or uncomplimentary remarks about a student's physique or stalking a student.
It would be recalled that the bill was sponsored during the 8th Senate by Senator Ovie Omo- Agege.
Also, recall that six months after it was introduced on the floor of the Senate, the bill that sought to, among others, stop sexual abuse of female students in the nation's tertiary institutions was passed Thursday, October 27, 2016 by the Red Chamber.
At the public hearing organised by the Senator Michael Opeyemi Bamidele, All Progressives Congress, APC, Ekiti Central led Senate Committee on Judiciary, Human Rights and Legal Matters, ASUU vehemently rejected the bill, saying that when passed, it would amount to "proliferation" and "repetition" of legislation to make a separate law to check sexual harassment in tertiary institutions.
On the other hand, National Association of Nigerian Students (NANS) and other women rights advocacy groups supported the bill, stressing that the bill would help curb the incidence of sexual harassment in the nation's Ivory Tower and other higher institutions of learning.
The National President of ASUU, Prof Abiodun Ogunyemi, in his presentation before the committee at the public hearing said that there were already existing laws that can be inadequately amended and strengthened and at the end of the say, nip in the bud, the alarming cases of sexual harassment in tertiary institutions.
Ogunyemi, who told the committee that though the university lecturers were not in support of sexual harassment of students by the same lecturers whom the students are under their tutelage, but was buttressing his position with the fact that universities already have mechanisms put in place to handle such cases when the occur.
The ASUU president, who warned against what he described as demonizing or stigmatizing lecturers, said that it would lead to a complete loss of faith in the nation's institutions, and therefore, promote ignorance in the country, adding that the government never waited for the Sexual Harassment Bill to be passed into law before Prof Richard Akindele of the Obafemi Awolowo University (OAU) accused of the offence was prosecuted and sentenced to jail.
Ogunyemi said: "I am not sure this is not the best of times for academics. If we go the way we are going, very soon nobody would be proud of his or her former teacher. We shall all discredit our teachers and by so doing, we shall also degrade the value and integrity of our certificates.
"Does ASUU support sexual harassment? No, ASUU does not support sexual harassment in any form.
"Are there other problems in the universities that warrant being given immediate attention, I am sure many of us will mention corruption.
"Maybe very soon we will come back to say let's have a law that focuses on corruption in the universities. Are there laws that address this problem we are concerned with? I think the answer is yes.
"Are there no laws that would address this same problem we are concerned. I think the answer is yes. We have the Violence Against Persons (Prohibition) Act of 2015.
"What does it take to review that Act to ensure that it covers our news areas of concern? That is the poser that we are placing before this Distinguished Senate.
"If we have a law that addresses issues related to this problem of sexual harassment, why are we wasting time talking about another law?
"Are we also going to formulate another law to address corruption in the universities?
"Are we going to formulate another law to address sexual harassment in the policemen in the National Assembly?
"We have a law, the universities autonomy law of 2007, legislated by the National Assembly already made provisions for us to address all of these. We talk of the institutional procedures; these procedures are irreconcilable with prosecution.
"There are aspects that are criminal; immediately such instance happens, we know where to go. Universities are currently handling problems like this and we should not agree with you, we should not discredit our custodians of knowledge."
On his part, the National President of NANS, who was represented by the Director Research, Strategy, Planning and Documentation, Victor Essien, explained that the power dynamics between students and lecturers predisposes female students to incessant sexual harassment.
According to NANS, a committee set up by the present national executive of the students' body on assumption of office has so far received over 2,000 complaints of sexual harassment of female students by lecturers, just as he described sexual harassment in tertiary institutions as an epidemic in the form of the Corona Virus Disease (Covid 19) in China.
On their parts, the Women's Rights Advancement and Protection Alternative (WRAPA), International Federation of Women Lawyers (FIDA), Deputy Speaker of the Akwa Ibom State House of Assembly, Rt. Hon. Felicia Bassey, Chairman, Nsit Atai Local Government Area of Akwa Ibom State, Hon. Emem Ibanga, among others, supported the bill.
In his remarks while declaring open the public hearing, President of the Senate, Dr Ahmad Lawan, who noted that sexual harassment and intimidation was not just a sexual offence but a criminal offence, said that there was need for stakeholders to fashion new resolutions and sanctions to check the menace if the extant laws were not tight enough, adding, "As citizens we must have a common responsibility to fight the menace."
On his part, Chairman of the committee, Senator Opeyemi Bamidele, explained that parliament exist in the world to continuously make new laws and amend existing ones.
Nigeria @62: More Knocks; Few Kudos
As Nigeria clocks 62 today, The Tide takes a look at how the country has fared since attaining independence in 1960, using people's opinions as basis. Expectedly, people differed in their assessment. While many Nigerians said the country has failed to realise the dreams of its founding fathers, others described the present situation in the country as a process of nation building, expressing the hope that the country will soon overcome its present challenges.
Below are some of the views got by our correspondents.
Speaking with The Tide at his palace at Woji, the Paramount Ruler of Woji community, Eze Emeka Ihunwo, said the country was at a zero level at the moment.
Ihunwo said it was regrettable that the country at 62 was still grappling with the challenges of insecurity and bad governance.
"Nigeria at 62; we are at zero point: Insecurity in this country has rubbished Nigeria.
"I wouldn't know if insecurity has added to make our money look like rag. I can't understand! Today, there is inflation; at the same time, people are being killed at will", he said.
The Woji monarch said for Nigeria to get it right, people must do away with tribalism, and wondered why people in their 80s still want to govern the country when they are quality, competent young men everywhere.
He commented the Rivers State Governor, Chief Nyesom Wike, for his purposeful leadership in the state.
Also speaking, the Okan-Ama of Ataba Kingdom in Andoni Local Government Area, King Benson Mgbowaji Egwenre Oruk, said the country has disappointed its founding fathers.
He said that at 62, the country has not met the expectations of her people, nothing that Nigeria has continued to slide into a pariah state.
He also said that gone were the days when Nigerian currency was at per with the American Dollar and the British Pounds, adding that at the moment, the Naira had been reduced to nothing.
Egwenre said what was needed at the moment was a committed and God-fearing leader to pilot the affairs of the state.
The royal father also commended Governor Nyesom Wike for providing quality leadership in the state.
He used the occasion to call on politicians in Ataba Kingdom and the rest of Andoni to embark on issue-based campaigns while urging the people to remain peaceful.
However, in his opinion, the EzeIgbu Ubie 111 in Ahoada West Local Government Area, Eze Okpokiri Maxwell, said Nigeria was passing through its period of growth and development.
He said the dreams of the founding fathers had not been misplaced as every nation has her challenges.
The royal father said political independence has brought freedom to Nigerians, stressing that all challenges presently confronting the country would be surmounted one day.
Speaking further, an activist, Prince Williams Chinwo, also decried the dwindling fortunes of Nigeria, and expressed the hope that the country would come out of the conundrum one day.
For a university lecturer with the Rivers State University, Dr Monday Didia, Nigeria at 62 ought not to be celebrated given the rate of killings and economic downturn in recent times.
Didia said that no parent would be happy to birth a child like Nigeria who has chosen to be a toddler at 62.
"I don't think Nigeria at 62 is worth celebrating unless for the fun of it. How can we celebrate nothing? Ranging from the economy to the least, no remarkable impact has been made", he said.
The university don frowned at the over seven months industrial strike embarked by the Academic Staff Union of Universities (ASUU), which he said has caused setback in the education sector.
Another respondent, Mr Bobby Amadi, an agriculturalist, described Nigeria as a near failure at 62.
Amadi recalled the oil boom era in the early1970s and how farmers were seen as lords, regretting that Nigeria squandered the oil money on frivolities and became poor.
He narrated how the Malaysians took palm seedlings from Nigeria and has become the highest producer of palm oil in the world while the natural owner of the product [Nigeria] trails far behind.
"Well, we are Nigerians, what we are celebrating is Independence Day and nothing more. The reason is that we cannot sincerely point out one thing that we have independently achieved", he said.
Meanwhile, a top Immigration Officer, who pleaded anonymity, noted that Nigerians were leaving the country in droves for other parts of the world due to bad governance..
According to him, passport offices throughout the country are busy everyday attending to applicants who want to leave the country with their families in search of greener pasture.
A political scientist and lecturer at the Ignatius Ajuru University of Education (IAUE), Port Harcourt, Dr Oboada Alafonye Uriah, said Nigerians are wallowing in a vicious cycle of development.
''You prove to be developing, but you improve by six steps forward and then you move seven steps backwards. So, are we really making progress? No, we are not''.
He lamented the high level of insecurity, economic hardship and poor standard of education in the country.
''Nigeria has depreciated to the level that every right thinking Nigerian should be worried about whether we have the country Nigeria or not. In fact, Nigeria has failed. By all standards, we have failed'', he lamented.
As a way forward, Uriah advocated transparency and accountability in governance, saying once there is sanity at the top, it will permeate every sector,
Another respondent, Barrister Sunny Igwe, who is a legal practitioner, said Nigeria at 62 is painful ''because we appear visionless''.
He said that in spite of Nigeria's abundant human and natural resources, the country is wallowing in misery and penury due to what he called ''visionless leadership''.
He wondered why the country keeps on spending trillions of Naira on fuel subsidy when we should have used the money to fix the nation's four refineries.
He, therefore, urged Nigerians to elect good leaders who have the potentials to move the nation forward.
Speaking in the same vein, a banker, Erasmus Amakiri, described Nigeria at 62 as a complete failure.
He said Nigeria is going backwards in the area of economy, power supply and job creation.
''Beside this, Nigeria is owing a debt that even our great-grand children can not pay off. Over N4trillion. That's crazy. We are not making progress, for me, Nigeria is a complete failure.
''It's my country. I love it, but then, the leaders are not helping us. At 62, we are supposed to be grown-ups but we are still like babies'', he said.
A Medical Doctor and Head of Department, Pharmacology, Rivers State University (RSU), Dr Ekene Woke, also hit Nigeria below the belt.
According to him,''there is nothing to celebrate or remember about it. A 62 year-old is a full grown man and should be able to correct his mistakes but to Nigeria, the reverse is the case. We have learnt nothing from our past mistakes. The country is at war at itself. Citizens are being killed every day and government can only give excuses at every time.
''Nigeria at 62 is a complete failure. Which area is left out? Is it water? Water is a basic necessity of government but people are using borehole for their water supply. Is it security? People are building up vigilantee. The state police has been shut down by people who are benefiting from the system. It's only Nigeria that copied the federal system from the USA but only removed the part of state police for reasons that people don't understand.
''However, the only thing we can celebrate in Nigeria is that the country has not divided. But the unity must have reasons to make the citizens happy. If we have been divided, things would have been much worse than this. So, we only have celebration of unity.
In his own view, President, National Association of Surface Tank Oil and Gas Retailers of Nigeria and Professor of Engineering, King Onyeche Promise Obinna, said that Nigeria has not got it right with leadership.
He said Nigeria needs a purposeful and creative leadership that could turn things around for the better, noting that the ability to provide policies of governance that will generate and recreate wealth and make it envy for all nations is lacking.
However, Prof Isaac Zeb-Bipi of the Rivers State University, said Nigeria has experienced some positive changes in the area of education.
''At least, now we can talk about having more institutions both at the primary, secondary and tertiary levels. We can talk about the introduction of private institutions to complement public schools. We can talk about producing a good number of our citizens through these institutions for them to be able to read and write'', he said.
He, however, said that the nation's education could have done better in the area of infrastructure and manpower if right policies were put in place.
''Yes, we could have done better in terms of having schools that are well equipped, we could have done better in terms of having products of these schools that are properly and thoroughly educated, we could have done better by having education providers properly catered for, we could have done better by having our institutions meet the demands of industries'', he said.
Zeb-Bipi hailed the state of infrastructure at the Rivers State University, attributing it to the visionary leadership of Governor Nyesom Wike and the pragmatic leadership of the Vice Chancellor, Prof Nlerum Sunday Okogbule.
BY: Tonye Nria-Dappa, Lady Godknows Ogbulu, John Bibor,
King Onunwor, Susan Serekara-Nwikhana & Oreoluwa Adigun
Nigeria@62: Seek Knowledge On Nigeria's History, IBB Tells Youths …As Buhari, Banigo Preach Unity, Equity
Former military president, Gen. Ibrahim Babangida (rtd) has called on youths to make efforts to be more knowledgeable about the nation's history as Nigeria marks its 62nd Independence anniversary.
Babangida told newsmen, yesterday, in Minna, that a good knowledge of the nation's history would guide the youths in their search for a better Nigeria.
According to him, it was necessary for the youths to know what Nigeria's founding fathers went through to keep it strong and united.
"Seven years after independence, we went through a civil war and came out of it. The main goal was to keep Nigeria united. We succeeded in achieving that.
"Since then, successive governments, both civilian and military, have strived to keep us united as one entity," Babangida said.
He lauded President Muhammadu Buhari's efforts toward tackling security challenges bedevilling some parts of the country, urging all to support efforts by the government and security agencies.
"Nigerians must support security agencies with the information required to track down criminals. Government needs everyone's support to fight this deadly insurgency," he said.
He called for peaceful coexistence among Nigerians toward smooth conduct of a free, fair, and credible election in 2023.
Also speaking, the President Muhammadu Buhari, and his Chinese counterpart, Xi Jinping have exchanged felicitations on the occasion of the two nations' independence anniversary on October 1.
According to a statement by Special Adviser to the President on Media and Publicity, Femi Adesina, while Nigeria marks its 62nd anniversary, China is celebratingit's 73rd.
In his letter congratulating the Chinese President on the anniversary, Nigeria's president stated that relations between the two countries have "achieved far-reaching and fruitful results on the basis of equity, mutual trust and mutual benefits," adding that Nigeria seeks to elevate the strategic partnership to a new level.
Buhari commended China's accomplishments under the leadership of the Communist Party of China (CPC), to which President Jinping doubles as General Secretary.
"As the 20th National Congress of CPC will be held in October, I wish this historical Congress a great success, and also hope it will draw up blueprint for China's future development."
On his part, the Chinese President, Xi Jinping, said the Sino-Nigerian relations enjoy "sound momentum, with political mutual trust being enhanced, cooperation in various fields yielding fruitful results and coordination on international and regional affairs being closer."
He added, "On the occasion of the 62nd anniversary of the Independence of the Federal Republic of Nigeria, I would like to, on behalf of the government and the people of China, and in my own name, extend to you and through you to the Nigerian government and people, the warmest congratulations and best wishes.
"I wish the Federal Republic of Nigeria prosperity and its people happiness."
Similarly, as the nation celebrates the 62nd Anniversary of its Independence, Rivers State Deputy Governor,Dr.Ipalibo Harry Banigo, has urged Nigerians to continue to keep hope alive that the country will be great again.
Banigo stated this in her goodwill message in Government House, Port Harcourt, yesterday, to felicitate with Nigerians at 62nd Independence anniversary.
She reminded them that the 2023 General Election presents the nation an opportunity to elect credible leaders that would turn around the fortunes of the country, stressing that the power of fast tracking the growth of the nation lies in the choices they make at the polls.
The deputy governor, who reiterated the commitment of the Wike-led administration's determination to continue to give the Rivers people a good lease of life, urged them to continue to support and vote all candidates of the Peoples Democratic Party in the upcoming elections to continue to enjoy the dividends of democracy.
Also reacting, the Rivers State gubernatorial candidate of the Peoples Democratic Party (PDP), Sir SiminalayiFubara, felicitated with Nigerians, and expressed hope for a new dawn as the nation marks her 62nd independence anniversary, today.
Fubara, in a statement signed by his Deputy Media Assistant, Bon Onyedi, in Port Harcourt, last Thursday, said that the coming days would usher in a fresh start and would be the threshold to the attainment of the people's aspirations by galvanising their potentials for prosperity and development.
He noted that although the nation, as an entity, had faced monumental challenges since gaining independence, with the most painful experience occurring in the past seven years, there was great hope lying ahead as seen in its sub units like Rivers State that have maintained development momentum due to quality leadership.
The governorship candidate urged the people to pray for the peace and progress of the nation in general and Rivers State in particular as the anniversary occasion ushers the country into the electioneering season.
He further congratulated the state Governor, Chief Nyesom Wike, for his commitment that led to the recovery of Rivers State assets, especially the Legacy 600 Bombardier Aircraft that had been carelessly abandoned in Germany by the previous administration.
Be Attentive To Dev Needs Of Host Communities, Wike Tells IOCs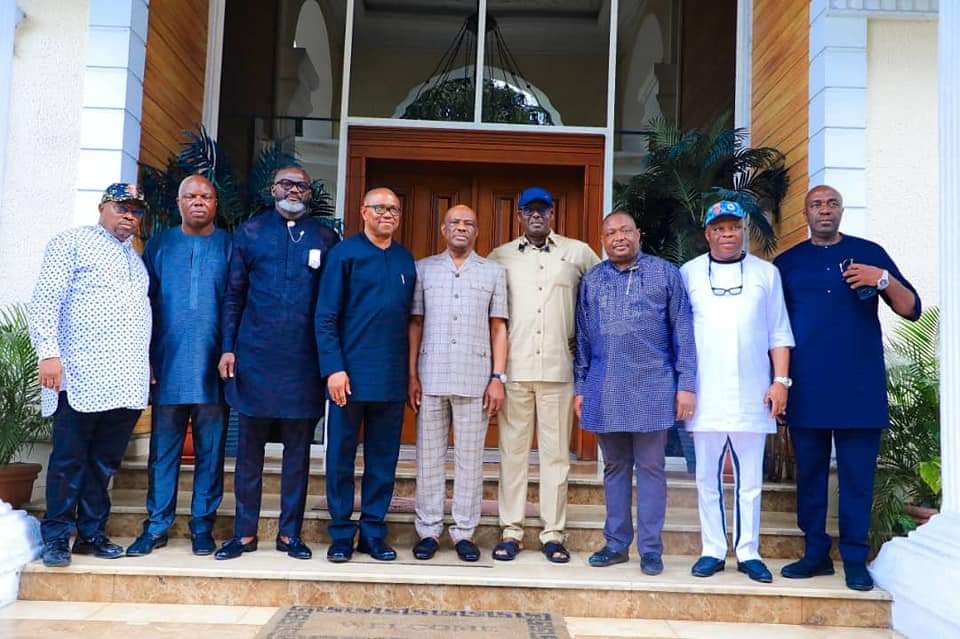 The Rivers State Government has encouraged international oil companies (IOCs) to be particularly attentive to the socio-economic development needs of host communities.
The State Chief Executive, Chief Nyesom Wike, stated this during the Ikike First Oil ceremony organised by TotalEnergies EP at TotalEnergies Office in Port Harcourt, last Thursday.
Represented by his Deputy, Dr. Ipalibo Harry Banigo, Wike said, "As a state government, we will always ensure a secure working environment for the operators in the state such as TotalEnergies. In cognisance of the major role oil plays in the GDP of the country, we commit to the safeguard of oil installations and its workers across the state".
According to the governor, Rivers State would continue to remain safe for investors, stressing that the success story of Ikike First Oil proves the fact that it was worth the while inviting investors to come to the state, which he described as a safe haven for businesses to thrive.
He commended the management and staff of the company for achieving the first oil from the Ikike Offshore Project, thereby recording a milestone with start-up of the Ikike field development project.
In his remarks, the Managing Director, Total Upstream Companies in Nigeria, Mr. Mike Sangster, said the Ikeki field, which was launched before the COVID-19 pandemic, produces 50,000 barrels of crude oil daily, noting that the project would serve as a template for future projects, as it offers them an opportunity to develop Nigeria.
He said the construction, which was done in the Nigerian yard, generated 3,000 direct and indirect jobs during the period.