Wike Seeks Oshiomhole's Sack Over Diri's Swearing-In As Bayelsa Gov
The Rivers State Governor, Chief Nyesom Wike has explained that the embattled National Chairman of the All Progressives Congress (APC), Comrade Adams Oshiomhole and his associates came from a background of armed robbery to steal the mandate of Rivers people, but were strongly resisted, hence Oshiomhole's bitterness towards Rivers State.
Wike, who stated that he was not a violent politician, emphasised that under no circumstances would Rivers people allow Oshiomhole and his associates to temper with Rivers mandate.
The Rivers State governor called for the resignation of Adams Oshiomhole in view of his failure to stop the inauguration of Bayelsa State Governor, Senator Douye Diri, as he boasted.
He spoke in an interview at the Government House, Port Harcourt, last Saturday.
Wike said: "This is a country where you see people who do not have character, today, they sing a song, tomorrow, they sing another song. I think Oshiomhole as the national chairman of the All Progressives Congress (APC) is not a character that anybody should associate with.
"First of all, I have never been violent and I will never be violent. However, when you see an armed robber come to your house, will you plead with the armed robber, and say, please, I beg you, leave my house. People think that armed robbers are only those who cart away people's money. The worst form of armed robbery is when you steal people's mandate, just like what Oshiomhole is noted for.
"He thinks because he's in the ruling party, he can use security to steal the mandate of the people. He was taught a lesson, a bitter lesson, and I want to repeat, if you come to steal our mandate, the people will respond accordingly. They will oppose your stealing of their mandate, and so, Oshiomhole thinks that because he is in the ruling party, nobody should say anything or do anything. Stealing is not only when you go to rob a bank. The worse form of armed robbery is when you steal the mandate of the people."
Wike described Oshiomhole as a politician without character, noting that the APC national chairman was always driven by survival instincts.
He stated that Oshiomhole cannot lay claim to having canvassed for one man, one vote because he was not practising the philosophy.
The governor noted that he stopped attending the National Economic Council (NEC) meeting because Oshiomhole turned it into a forum to bash former President, Dr Goodluck Jonathan, when he had gone to praise Jonathan at Aso Villa for ensuring credible elections.
"When Jonathan made sure the election was free and fair, Oshiomhole came to the Villa and thanked Jonathan. When Jonathan left office, one of the reasons why I don't go to NEC meeting is because of Oshiomhole. When he was a member, when Jonathan left, there was no day at the NEC meeting Oshiomhole will not bring Jonathan down. Meanwhile, that was the same man Oshiomhole went to praise for allowing one-man, one-vote. But when the man left, Oshiomhole changed. That is his character," he added.
Wike said that Oshiomhole became governor through questionable means, emphasising that the questionable emergence of Oshiomhole led to constitutional amendment for governorship matters to terminate at the Supreme Court.
He said: "Nigerians know one matter that led to the amendment of the Electoral Act, where governorship election has to go to the Supreme Court is because of the Oshiomhole matter. So, he cannot come out and say he was clean in terms of electoral process. That will be very bad.
"Oshiomhole said he fought godfatherism and the same time he wants to install himself as a godfather in Edo State. Why is he fighting Obaseki? It is because the man doesn't take instruction from him. He preaches what he doesn't practice."
The Rivers State governor maintained that Oshiomhole lacks the powers to challenge the pronouncement of the Supreme Court.
Wike said that Oshiomhole's comments questioning his membership of the Peoples Democratic Party (PDP) were the unintelligent talk of an illiterate, and declared that he was a strong and unrepentant member of the PDP.
He said the fact that he speaks out his mind at all times does not mean that his membership of PDP was in doubt.
The governor said that he was not at the same level with Oshiomhole, noting that what Oshiomhole was doing was to regain the confidence of APC governors and leaders.
He said: "I will not be a member of their party, I have always been a member of PDP, and they know that. Oshiomhole knows that his party did not even score up to 25 per cent in my state. He cannot tell me that. There is a saying in my place: 'Somebody who has nothing to say, he says see how you are'. So, Oshiomhole has nothing to say about me. And I want to tell him that his party is probing him about the so-called hospital he says he built. I am not the one.
"So, he should face his problems but shame should be on him that at the end of the day, the PDP candidate has been sworn-in as the governor of Bayelsa State. You can't come out and open your mouth, and say 'it will never happen'. Now, it has happened.
"If I were him, I will resign, I will leave. I am not his friend, so, he cannot say 'my friend'. How can I be a friend to somebody who will say one thing today, tomorrow, he says another thing. In the night, he visits same person, that's not me. When I want to see you, I see you in the day time. Oshiomhole visits people at night. It is very unfortunate for him, and I pity him. All his efforts to regain his chairmanship have failed.
"All he is doing today is because the governors and some leaders of the party are saying that this man cannot lead our party. Oshiomhole has failed. He is a man who opens his mouth anyhow. And this should be his last time, the moment he goes further; then, he will know that Rivers State is not what he thinks it is.
"We will tell him where he belongs. I will tell him where he goes in the night, and where he goes in the day time."
Wike said the former unionist was very corrupt, as he used proceeds from workers to build his political career.
He said: "Oshiomhole claimed he was a unionist. He said he worked in the textile industry. Mention one man who works in the textile industry and is as rich as Oshiomhole today. He used to wear ordinary Khaki, today; he wears Safari with diamond buttons. Simply because I said Oshiomhole cannot destabilize this country, who the hell is Oshiomhole to say that nobody can be sworn-in when the Supreme Court has made a pronouncement whether good or bad."
On Oshiomhole's parable that he (Oshiomhole) was an antelope, while Wike was a tortoise, the Rivers State governor stated that his pedigree and education were beyond the embattled APC national chairman.
He said: "It's unfortunate that Oshiomhole will use that word to say 'a tortoise' challenging 'an antelope'. It's like saying in a country where Chimpanzee can be anything. How can Oshiomhole compare himself to me? I'm well read. I am a lawyer. I am a life bencher. I have my first degree in Political Science, and my second degree in Law. I went to the Nigerian Law School, and I passed very well.
"Let Oshiomhole tell me which university he attended. As a unionist, he enriched himself. How did he become the governor of Edo State, who doesn't know? It's just the country that we are in; people who cannot boast of any certificate can be national chairman. Let Oshiomhole tell me one university he attended. I attended the University of Port Harcourt, Rivers State University and served in old Gongola State.
"How dare he open his mouth and call himself an antelope. Oshiomhole has become an antelope because he is the national chairman of a ruling party. It's now a ruling party because they told Nigerian lies. Let Oshiomhole come out and tell us his background except that he became a governor through a dubious way and that was what led to the amendment of the Electoral Act that says governorship matter in terms of the election will not end at the Court of Appeal but will get to the Supreme Court. I have become a local government chairman, chief of staff, minister and governor, and by the grace of God, a second-term serving governor.
"Oshiomhole has the audacity to say nobody will be sworn-in in Bayelsa State; causing crisis in the country and nobody wants to call him to order but for people like us in Rivers State. Because of people like Oshiomhole and his style of leadership, his party lost so many areas they ought not to have lost. What made them not to have candidates in Rivers State and Zamfara? It's because of Oshiomhole. Oshiomhole led to the problem they have in Bayelsa. Oshiomhole takes from two sides. He is not a man of integrity, and nobody should take him seriously."
Wike added: "It is not my position to say it is right or wrong but Oshiomhole cannot open his wide mouth to say it can never happen, and now, it has happened. What will he do? Don't destabilize the country. Don't cause crisis for this country. You may be closer to the President and that is not the way to retain your position as chairman of the party because Oshiomhole doesn't have the support of most of the governors because of his style of leadership. It is very clear, so, Oshiomhole doesn't have the right to tell me that I am a man of violence.
"Oshiomhole came from the background of an armed robber to steal the vote of Rivers people and we defended our vote. Oshiomhole is ashamed that we defended our votes, and we still defend our votes till tomorrow. Rivers State is not like his Edo State where he can talk to anybody the way he likes.
"This should be the last time Oshiomhole should open his mouth and talk to anybody in Rivers State. We are not at the same level in terms of education. Rivers State is not like Edo State where you bring down a sitting governor because he wants to install another governor. It depends on the people of Edo State to allow that, but for Rivers State; we won't allow anybody who wants to be a godfather", he emphasised.
FCFMT Resumes Academic Activities, Next Year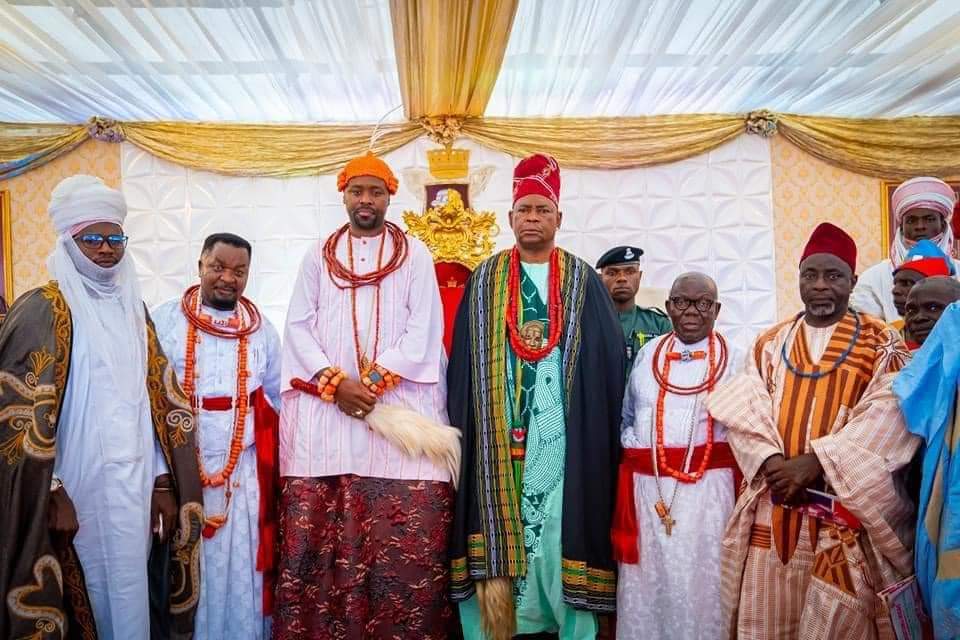 Academic activities will resume next session at the Ngo campus of the Federal College of Fisheries and Marine Technology.
It would be recalled that the Federal Government, through the Agricultural Research Council of Nigeria, had recently granted provisional approval for the establishment of a campus of the college at Ngo, headquarters of Andoni Local Government Area of Rivers State.
The approval was contained in a letter titled: "Provisional approval for the establishment of a campus of the Federal College of Fisheries and Marine Technology, Ngo, at Andoni Local Government Area Rivers State".
Speaking at a stakeholders' meeting on Wednesday at Ngo, the Executive Secretary, Agricultural Research Council of Nigeria, Professor Garba Hamidu Sharubutu, said the council was satisfied with facilities at the Ngo campus of the college.
He said normal academic activities would resume in the campus from the next academic session.
Sharubutu commended the member representing Andoni/Opobo/Nkoro Federal Constituency, Hon. Awajinombek Abiante, for his effort towards the establishment of the college campus at Ngo.
He said the institution would bring development to the community as well as improve its economic conditions.
The Executive Secretary also urged the people to protect facilities at the new campus.
Also speaking, the Provost of the college, Dr. Chuks Onuoha, said the campus which is the only one in the South South part of the country would assist the college in the training of the huge manpower required in the fishery and marine technology.
Dr. Onuoha said the campus would also assist management to save the cost of moving ex-militants to the Lagos campus for training, as well as improving the skills of local fishermen in the area.
Onuoha also described the college as the foremost fishery institute in the country, noting that since its establishment in 1969, it has graduated people that dominate the fishery and maritime industry.
He said the college awards both OND and HND certificates.
Chairman of Andoni Local Government Area, Barrister Erastus Awortu, said the campus would place Andoni on the map as far as educational institutions are concerned.
"It will bring manpower and oil companies will not have any excuses of lack of manpower, "he said.
Meanwhile, the member representing Andoni/Opobo/Nkoro Federal Constituency, Hon. Awajinombek Abiante, has promised to pay the tuition fees of the first one hundred students who will enroll into the college.
He said the campus being the first of such in the entire South South would be beneficial not only to Andonis but the entire South South region.
He said he had donated parts of his property to facilitate the take-off of the college at Ngo.
Meanwhile some groups in the local government area have commended the Federal Government for the approval.
The groups, which include the Ngo Professionals Forum and the Amango Youths Assembly, said the establishment of the new institute in Ngo would help in the development of the community and the entry Andoni Local Government Area.
President of Ngo Professionals Forum, Monday Oboada, said the campus was long overdue, stressing that it was in line with the yearnings of the people.
According to him, "without much words, all of us know the importance of education in the development of every society.
"The approval of this divine institute to be sited at Ngo is a much welcome and strategic development", he said.
Monday said the campus would create educational opportunities for sons and daughters of Ngo and Andoni.
He praised Hon. Abiante, for championing the siting of the institution at Ngo.
Also speaking, Vice President of Amango Youths Assembly, Mr Arong Brown, said the campus would attract investors into the community.
He said, "The siting of the Federal College of Fisheries Research and Marine Technology in Ngo Town is a great feat and it's unprecedented as its presence would beckon investors within and beyond Nigeria for business purposes.
"It will attract road construction and other social amenities in the area including lodges, hotels and hostels for students and business owners, especially those outside Ngo and Andoni and Rivers State, and perhaps, Nigeria.
"Furthermore, not only will it thrive economic activities in Ngo Town but those of its environs by over 500% comparatively thereby, bringing Ngo and Andoni into the economic world".
By: John Bibor
Court Hastens Suit Against Edo PDP Factional Leaders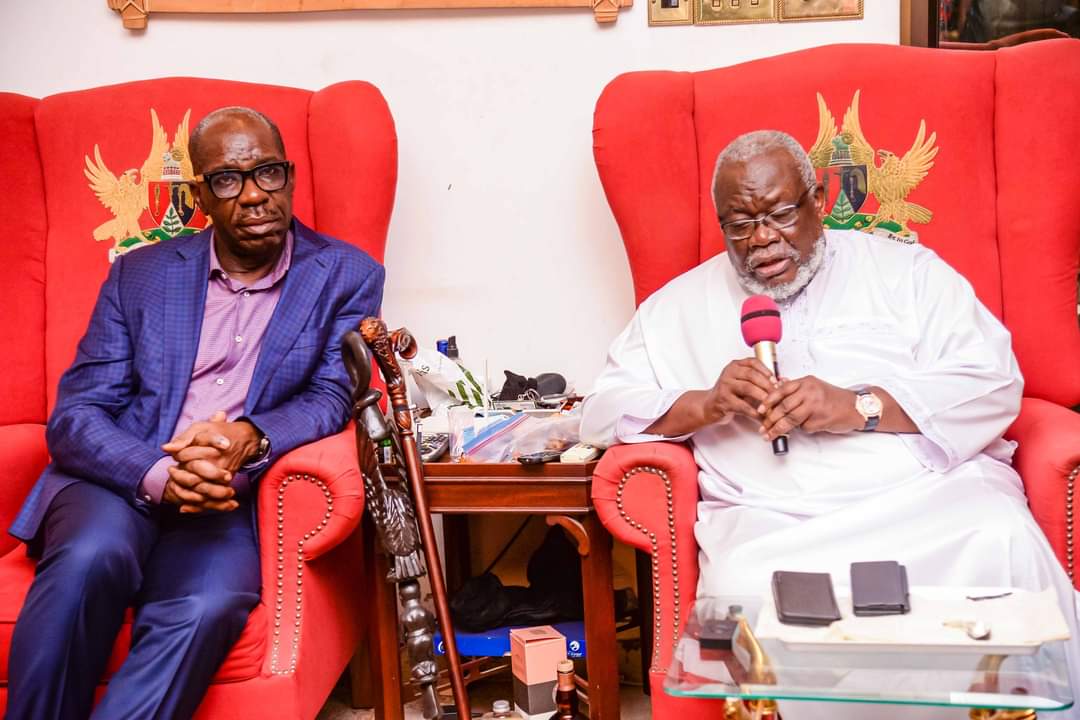 A High Court of the Federal Capital Territory, Abuja, has ordered an accelerated hearing in a N5 billion libel suit filed against three factional members of the Edo State Chapter of the Peoples Democratic Party (PDP).
Justice Idris Kutigi gave the order following an application by counsel for the claimant, Musa Isiaka.
The Tide's source reports that Senator Yisa Braimoh, in the suit marked: FCT/HC/CV/1025/2022, is suing Omobumhe Bobmanuel Umaru (aka Jesus Army), Osilame Okuofu, and Boniface Pascal Ugbome as 1st to 3rd defendants respectively.
When the case came up for mention, the 1st and 3rd defendants were represented by Johnson Bolade while the 2nd defendant (Okuofu) was neither in court nor represented by counsel.
Justice Kutigi then adjourned proceedings until October 27 for the claimant (Braimoh) to effect service of court documents on Okuofu.
In the originating summons dated March 29 and filed by Isiaka Braimoh, who represented Edo North Senatorial District at the 6th Senate, is seeking a perpetual restraining order against the defendants from further publishing defamatory words against him and members of his family.
He also prayed the court for an order mandating the defendants to publish a public apology on the full pages of two widely read national dailies and on all the political platforms to which he and the defendants jointly belong.
Besides the sum of N5 billion damages, the former lawmaker is pressing for N5 million compensation against the defendants as cost of prosecuting the suit.
In his statement of claim, he stated that he and the defendants jointly belonged to several PDP social media political platforms, including PDP Unity League Platform, a group with a membership strength of 200 people.
He said notable members of the PDP Unity League Platform include Governor Godwin Obaseki; his deputy, Philip Shaibu; the Secretary to the State Government, Barr. Osarodum Ozie; Sen. Ehegieuzamere, Sen. Victor Oyofo and Chief Lucky Igbenodion.
He alleged that the 1st defendant, on January 15 posted defamatory messages on the platform against his person and members of his family.
Braimoh alleged that while the 1st defendant commited the act, the 2nd defendant is the chief administrative officer of the platform and the 3rd defendant is the forum chairman.
According to him, the 2nd and 3rd defendants possess the powers to determine who is added and removed from the platform, including carrying out disciplinary powers against erring members.
Delta Investment In Health Will Reduce Medical Tourism -Okowa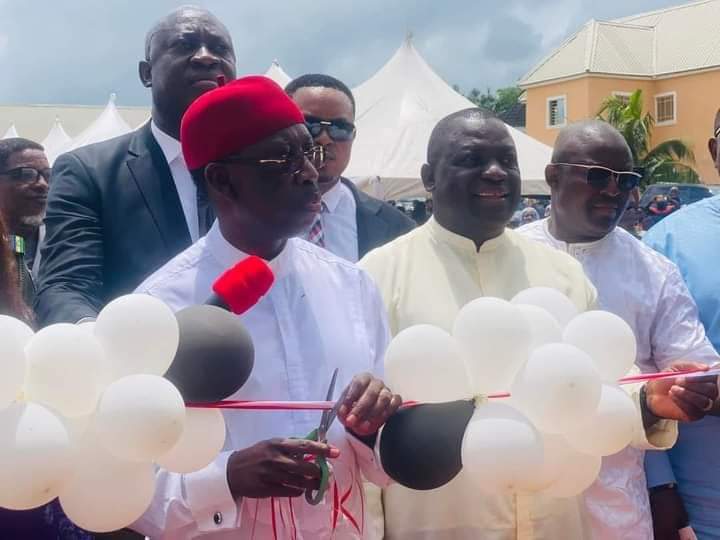 Governor Ifeanyi Okowa of Delta State has said his administration's investment in the health sector would reduce medical tourism abroad by Nigerians.
The Governor stated this while speaking with newsmen after inspecting facilities at the Advanced Diagnostic Medical Centre and Mother and Child Hospital, Owa-Alero in Ika North-East Local Government Area of the State.
According to Okowa, the huge investment being made by his administration in the health sector was to improve healthcare delivery in the country.
He said the twin medical facilities would, on completion, reduce medical tourism as it would provide first-class medical services to people who would have sought medical treatment abroad.
He said the Mother and Child Hospital would take care of every illness concerning women and children.
He added that the Advanced Diagnostic Medical Centre would take care of all manner of investigative procedures in radiology and other laboratory analyses.
"I am glad that we have gotten to this place. I had high hopes that by today, we would have inaugurated these projects.
"We are working behind time, there is no doubt about that but I have just been reassured that in the next one month, the projects would be ready.
"The equipment are fully on site and we are trying to get things fully sorted out and I am sure that in the next one month, it should be ready and open to the public for use.
"The two projects are obviously very important. The Mother and Child is supposed to take care of every illness concerning our women and children.
"While the Advanced Diagnostic Centre is going to take care of all manner of investigative procedures both in radiology and other laboratory analysis that they have to do.
"The Advanced Diagnostic Medical Centre is also going to be a centre that would be involved in treatments. There are so many equipment in here. But until they finish with this construction, they would not be fully installed", he said.
Okowa also disclosed that key infrastructural projects being executed by his administration would be inaugurated between November and December.