Stakeholders Hail Akwa Ibom For Agric Transformation
Stakeholders in the nation's agricultural sector have commended the various transformation efforts of the Akwa Ibom State government to re-position the sector in the state.
An agriculturist, Timothy Inyang, said that although Akwa Ibom receives the highest revenue allocation in derivation, agriculture has remained the main source of livelihood for the people.
He said: ''Notable cash crops for which the state is well known include cassava, yam, cocoyam, maize and plantain.
He recalled that the state governor, upon assumption of office for his second term, launched the 'Completion Agenda' with objectives to unite the people after rancorous election and to signpost the direction he is taking the state in his last term in office, noting that agriculture is a critical component of his 'Completion Agenda'.
"There couldn't be a better avenue through which to bring together people whose main occupation has been farming from days of yore. It is one area that does not recognise dialect, ethnicity or political affiliations."
"Agriculture is an area for which the state is well known and in which it has both comparative and competitive advantages over many states in the country,'' he said.
He also said that in pre and post-independence Nigeria when agriculture was the nation's economic mainstay, what is today Akwa Ibom State was one of the areas that gave the then Eastern Region the edge over other regions in palm produce, one of the country's major exports then.
Another stakeholder, Henry Essien, said fishing is basically the economic mainstay of people in the riverine areas, while Oron and Eket serve as major fish markets for traders from neighbouring states like Abia and Imo.
"Governor Emmanuel tried in his first term to take agriculture from the subsistence level it has been to a level at which it can be a source of livelihood for farmers, feed the people of the state and also be a foreign exchange earner," he said.
"He has a string of achievements to show for his effort. Those that stand out as testimonies are cultivation of 2, 100 hectares of cassava plantation in 15 local government areas under the FADAMA project; cultivation of 1, 200 hectares of rice; registration of 40, 000 rice farmers for the Central Bank of Nigeria Anchor Borrowers Programme; training of 450 youths on cocoa maintenance and distribution of 500, 000 improved cocoa seedlings to farmers across 28 cocoa producing local government areas at highly subsidised rates.
''The government set up the Akwa Prime Hatchery that produces 10, 000 birds weekly; constructed the Vegetable Greenhouse and constructed cassava micro-processing mills across the state. It also planted 500 citrus seedlings, 600 hybrid plantain suckers and 1, 000 pineapple suckers, among many others," Essien said.
Governor Emmanuel has promised that in the Completion Agenda of his second term, he would boost the agricultural sector with a new policy framework that would make the state self-sufficient in food production, generate employment in the sector and also create wealth in the entire agricultural value chain.
FG Makes N10tn VAT Under Buhari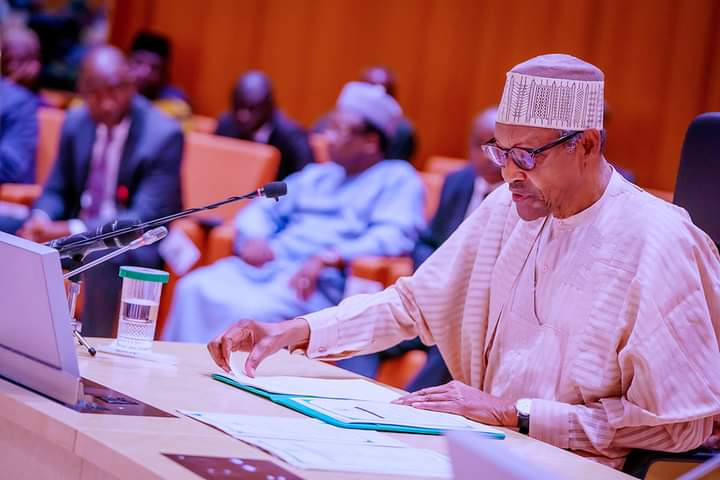 The Federal Government has raked in N10.1tn from the collection of Value Added Tax under the regime of the President Muhammadu Buhari.
Consequently, the Minister of Finance, Zainab Ahmed, had adviced the in-coming government to increase the VAT from the current 7.5 per cent to 10 per cent.
VAT is a 7.5 per cent consumption tax administered by the Federal Inland Revenue Service when goods are purchased and services are rendered, and it is borne by the final consumer.
Revenue generated from VAT is usually disbursed to the three tiers of government through the Federation Accounts Allocation Committee.
An analysis of reports obtained from the National Bureau of Statistics showed that the VAT earnings continued to rise annually throughout the eight-year period.
The country earned N759.4 billion in 2015, N777.5 billion in 2016, N972.4 billion in 2017 and N1.1 trillion in 2018.
VAT collections in 2019 amounted to N1.2tn, N1.5 trillion in 2020, N2.1tn in 2021 while N2.5 trillion was paid in 2022.
The Tide source reports that the significant increase in VAT collection in the past two years is not unconnected with the decision by the Federal Government in 2020 to increase the VAT rate from five per cent to 7.5 per cent. This was part of the tax reforms included in the 2019 Finance Act meant to help the government achieve its revenue projections.
Meanwhile, economists have cautioned against raising the VAT from 7.5 per cent to 10 per cent by the incoming administration, as they argued that it would stifle the country's economic growth.
The Finance Minister, who made the call during a courtesy visit to the headquarters of Voice of Nigeria in Abuja recently, said, "VAT is one of the ways to increase revenue and we still have to increase VAT because, at 7.5 per cent, Nigeria has the lowest VAT rate in the world, not in Africa, in the world.
"In Sub-Saharan Africa, the African average is 18 per cent, when you increase your VAT, your Gross Domestic Product will grow.
"So, tax compliance has increased. As a result, we have also adjusted our VAT rate from five per cent to 7.5, even though our target was 10 per cent. But you know how it is in Nigeria, we are targeting 10 per cent by the second year, we did so to increase revenue".
Reacting to the development, the Director, Centre for the Promotion of Private Enterprise, Muda Yusuf, said the advice was coming too early considering the previous increase in 2020.
He said it was better to bring more people into the tax net than to impose more burden on those in the tax net.
"The revenue performance from VAT has generally been excellent in recent years. My view is that it is perhaps too early to review it again, especially in light of all the challenges that businesses are facing.
"Businesses are the main contributors of VAT and there are some other taxes that have already been proposed under the finance bill like excise and telecom tax. So, we have to be careful so as not to increase the burden on businesses.
"The better thing is to bring more people into the tax net than to impose more burden on those in the tax net", he stated.
Experts Query Expatriate Heading NNPCL Subsidiary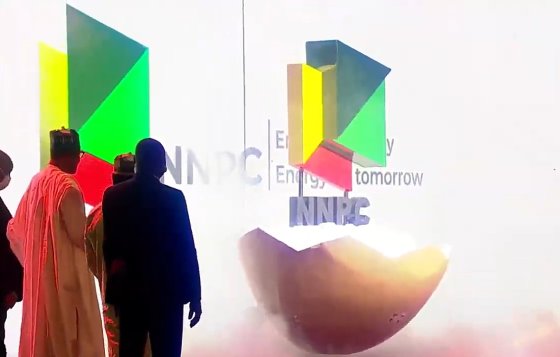 Some industry experts have raised concerns over the announcement of Jean-Marc Codier as the head of the oil trading arm of the Nigerian National Petroleum Company Limited (NNPCL).
A statement issued in Abuja by the Chief Corperate Communications Officer, Garba-Deen Muhammad, said he is to head NNPC Trading Ltd, a subsidiary of NNPCL, a situation which did not go down well with some industry experts.
The announcement attracted resentments among some analysts and operators on Monday, while other experts see it as normal.
Commenting on the issue, energy expert and Chief Executive Officer of Sage Consulting, Bode Fadipe, said, "It is of concern to most Nigerians that at this time of our life we are still having a foreigner in such a strategic business enterprise in this country.
"The question many people will ask is that, don't we have Nigerians who can manage that office? Are the expatriates now investors in the business or is it a joint venture that allows a foreigner to hold that kind of position?
"Has NNPC Ltd sold its shares to the public? To the best of my knowledge, it is still the Nigerian government that owns the shares in NNPCL. It is still owned by the government, so when did it start appointing foreigners to such a level?"
According to Fadipe, this was the first time he would see such an appointment in the national oil company, adding that it is abnormal.
"I think it is an anomaly. I don't know what would have informed that kind of position, but I think it is a situation that calls for further interrogation", he stated.
On his part, a legal consultant and energy law advisor, Prof. Yemi Oke, argued that under the Petroleum Industry Act 2021, NNPCL should be a going concern, as there were requirements under the law for appointments.
"There are other Nigerian companies that have expatriates as employees, all they need is to comply with the expatriate quota and show that there's no local manpower skilled enough to man that particular office, due to the technical nature of the position," he said.
A reliable source in NNPCL, however, disclosed to The Tide's source that henceforth, most commercially viable subsidiaries of NNPCL will be managed by expatriates.
"I was reliably told that most subsidiaries or units that are commercially viable, the operations would be managed by expatriates, with those in M3 category now limited to administrative schedules.
"This is same with NNPC Retails (the filling stations arm), NETCO (National Engineering and Technical Company), NPDC (Nigeria Upstream Development Company), etc," the source stated.
According to the source, "If the expatriates are on M3 NNPC grade (Executive Vice President is M2, Group Chief Executive Officer is M1), would that not lead to rivalry and conflict, at the expense of the company's man-hours?"
The source explained that the decision to use expatriates as heads of viable subsidiaries could be "to instill higher productivity, improved net profit, better efficiency and operational effectiveness".
Explaining the situation, NNPCL said in its statement that Cordier, served as a former Vice President of the Abu Dhabi National Oil Company, and that his appointment was in furtherance of the ongoing repositioning in the company for improved growth, better performance and service delivery.
"A renowned international oil trader, Cordier, a French/Swiss national, holds a Masters degree in Corporate Finance with Distinction from Paris 9 University.
"He comes into the role with a rich background spanning over 30 years in physical oil, oil derivatives, and risk management, with significant experience in reorganising and creating a trading business".
Also, the President, Nigeria Consumer Protection Network, Kunle Olubiyo, urgwd NNPCL to promote the local content drive of the Federal Government.
"Does it mean that there are no competent Nigerians who could do the same job, with respect to the promotion of local content? NNCPL has a mandate of refining petroleum products and it is a national company.
CBN's Lending Facility Falls By 14% To N453.7bn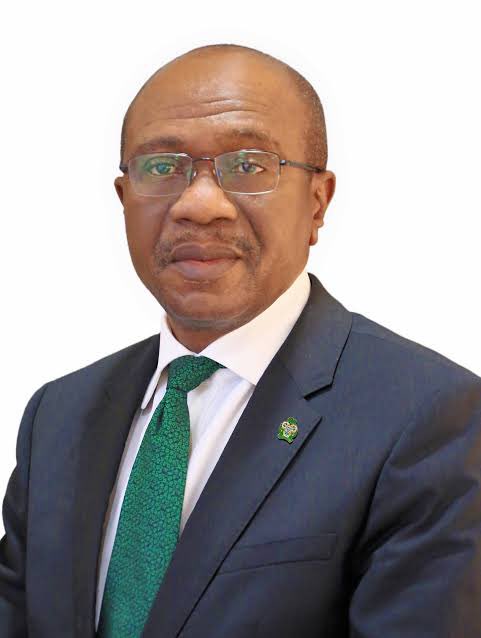 Borrowings from the Central Bank of Nigeria (CBN) Standing Lending Facility(SLF) has fallen by 14 percent from N528.15 billion in January 2023, to N453.7billion in February 2023.
Findings from the CBN's Financial Data for January and February 2023 showed that other banks' deposits in the apex bank's Standing Deposit Facility(SDF), rose by same margin of 14 percent to N668.86 billion in February 2023 from N584.79 billion in January 2023.
The Financial data revealed that decline in banks' borrowings from the SLF reflects the current decline in money supply in the economy due to the various economic policies that was implemented since November 2022 to curb inflation and mop up cash in the economy.
Money and Credit data of the apex bank for January showed that Nigerians in response to the initial deadline to the CBN's redesigned Naira policy deposited N1.81 trillion into the banking system in January.
Consequently, Currency Outside Banks fell by 70 per cent to N788.9 billion in January 2023 from N2.6 trillion in December 2022.
National Bureau of Statistics (NBS) consumer price inflation report for February showed that headline inflation rate, which rose by 0.09 percentage, points to 21.91 percent in February 2023 from 21.82 percent in January, showing an acceleration of the headline index for the second month to a near seventeen and half-year high.
The witnessed acceleration according to some economic analysts, was partly a result of the persistent food shortages and the unprecedented naira scarcity witnessed during the month as an upshot of the central bank's redesigned Naira policy.
With the CBN's Monetary Policy Committee meeting this week to decide on various monetary and economic indicators in the face of unabating trend in inflation, they predicted further rise in inflation rate to 22.1 percent this month.
They stated that rising inflation has continued to be a front burner in most economies, including Nigeria, and escalating the price stability plans far from the hands of the monetary authority, pointing that this is an economic growth trade-off that may further drive the central bank's position for an extended contractionary stance.
The Central Bank's committee however, projects the headline inflation to be 22.1 percent at the end of March 2023.
By: Corlins Walter