Remembering Our Fallen Heroes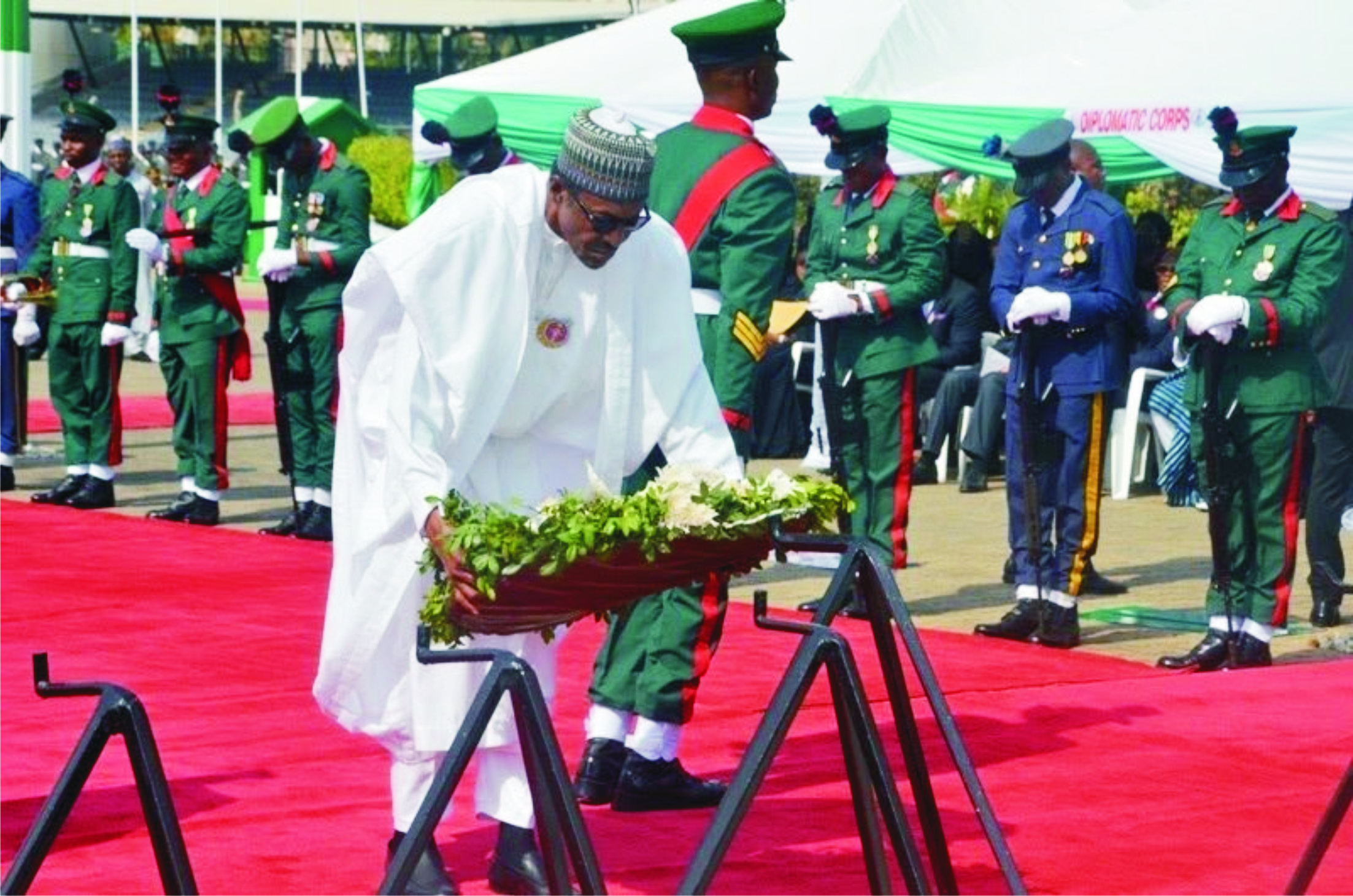 The 2020 Armed Forces Remembrance Day celebration activities which began on Wednesday, October 16, 2019 with the Emblem Appeal Launch by President Muhammadu Buhari at the Federal Executive Council Chambers, Abuja, climaxes today with the President, state governors and chairmen of local government areas expected to hold ceremonies in the Federal Capital Territory, state capitals and local government headquarters.
Formerly held on November 11 (also known as Popy Day) across countries of the British Commonwealth in honour of fallen heroes and veterans of World Wars I and II, the date of the annual ritual was changed to January 15 to commemorate the day the Biafran troops surrendered to the Federal forces, an event that effectively ended the 30-month Nigerian Civil War in 1970 and brought Nigeria back to a united country from the brink of division.
Speaking at the 2020 Armed Forces Remembrance Day church service in Abuja, last Sunday, Vice President Yemi Osinbajo, on behalf of the Federal Government, hailed the military for not only keeping the country safe but also preserving it for posterity while expressing the central government's commitment to improving the lives of officers and men of the armed forces through enhanced budgetary provision.
According to the Vice President, "The government is determined to better the lives of the military men and officers by improving the budget of the armed forces. We thank you for your faithfulness and pray God to bless and protect you", adding that their labour would never be allowed to go in vain.
In the same vein, the Rivers State Governor, Chief Nyesom Wike, paid glowing tribute to the roles played by the Nigerian Armed Forces in keeping the country united and safe from external aggression and ensuring internal security and socio-political stability.
The governor vowed to continue to honour, applaud, appreciate and reward heroic accomplishments of the men and officers of the Nigerian Armed Forces and charged them to uphold highest professional standards in all their engagements in order to maintain their integrity and enjoy the desired respect and regard from the populace.
For Governor Dapo Abiodun of Ogun State, "the military martyrs paid the supreme sacrifice for Nigeria to remain one and for us to sleep with our too eyes closed. Let us look around us; let's find a widow; let's find a widower; let's find an orphan of a fallen soldier; let us reach out to them".
He added that "As an administration, we shall continue to support the Nigerian Legion. We shall continue to appreciate all our fallen heroes".
The Tide joins these and millions of well-meaning Nigerians in raising the banner of encouragement, commendation and appreciation to the men and women whose sacrifices of personal and collective comfort, convenience and blood have kept our nation together, still striving and thriving.
Indeed, we recognise that the very existence of any nation (chief of all, Nigeria) is fundamentally predicated on the courage, bravery, gallantry, selflessness and sacrifice, including the supreme sacrifice of the crop of individuals who dedicate their lives to ensuring that the lives of the rest of their compatriots run safely, securely and smoothly.
This is why we urge government at all levels, corporate bodies and all Nigerians not only to celebrate and pay homage to our fallen, falling, surviving and fighting heroes just today but to mainstream it in our national, collective and individual activities and consciousness.
To this end, we strongly appeal to the Federal Government to endeavour to do more in the provision of modern and state-of-the-art arms and ammunition to the armed forces in order to give them a strong advantage over the Boko Haram and ISWAP forces threatening the territorial integrity of our country. In addition, government should continue to do all it takes to motivate, boost confidence and ensure the sustenance of very high spirits in the troops, including adequate medical care for the injured, befitting treatment for the fallen and prompt and adequate care for their surviving dependants.
Government needs to creatively evolve a system that guarantees a reasonably decent and dignifying living condition for all ex-service men in Nigeria. Gone and forgotten should be the days when retired military personnel go through dehumanising experiences to get their retirement benefits, die while trying to secure same or are consigned to a life of slow, painful death due to conditions foisted on them by material destitution.
We as well urge corporate bodies to not only support and assist the Nigerian Legion but to engage legionnaires in duties they are fit and qualified for. On the part of private citizens, we're convinced that according servicemen and their retired counterparts courtesies and privileges at public places especially, will boost their morale, make them feel appreciated and spur them to do more for the peace, safety and security of our country.
Finally, truth be told, the Nigerian military have a lot to do to regain the glory, esteem and awe of the service in the estimation of the Nigerians. This is why the admonition of Governor Wike to return to the path of professionalism and complete avoidance of involvement in strictly civilian activities like politics and sundry issues should be taken to heart.
The parlous security situation in the country calls for all hands to be on deck and the army of ex-servicemen who are still able and fit should respond to the need of fatherland by making themselves available for engagement in vigilante activities by state and local governments.
As the nation celebrates this year's Armed Forces Remembrance Day, The Tide wishes to remind our political leaders and security forces that the task to keep Nigeria one, undivided, peaceful, politically stable, cohesive and economically prosperous is still work-in-progress. All that is needed for victory in this regard is for everyone to do their bit with sincerity of purpose and commitment to the common good. It is the only way to make the labour of our heroes past count.
Promoting Zero-Waste Initiatives
In response to the worsening impacts of waste on human health, the economy, and the environment, the world yesterday (March 30) marked the inaugural International Day of Zero Waste, which encourages everyone to prevent and minimise waste and promotes a societal shift towards a circular economy.
Established through a United Nations General Assembly resolution that followed other resolutions on waste, including March 2, 2022, UN Environment Assembly's commitment to advance a global agreement to end plastic pollution, the International Day of Zero Waste is facilitated by the UN Environment Programme (UNEP) and the UN Human Settlements Programme (UN-Habitat).
The Day calls upon all stakeholders, including governments, civil society, businesses, academia, communities, women, and youth, to engage in activities that raise awareness of zero-waste initiatives. The International Day of Zero Waste aims to bring the multitudinous impacts of waste to the world's attention and encourage global action at all levels to reduce pollution and waste.
Humanity generates well over two billion tons of municipal solid waste annually, of which 45 per cent is mismanaged. Without urgent action, this will rise to almost four billion tons by 2050. Waste comes in all forms and sizes, including plastics, debris from mining and construction sites, electronics and food. It impacts the poor, with up to four billion people lacking access to controlled disposal facilities.
In its resolution to establish the Day, the UN General Assembly underlined the potential of zero-waste initiatives and called upon all stakeholders to engage in "activities aimed at raising awareness of national, subnational, regional and local zero-waste initiatives and their contribution to achieving sustainable development."
Promoting zero-waste initiatives can help advance all the goals and targets in the 2030 Agenda for Sustainable Development, including Sustainable Development Goal 11 on making cities and human settlements inclusive, safe, resilient and sustainable and Sustainable Development Goal 12 on ensuring endurable consumption and production patterns.
During International Day of Zero Waste, member states, organisations of the United Nations system, civil society, the private sector, academia, youth and other stakeholders were engaged in activities aimed at raising awareness of national, subnational, regional and local zero-waste resourcefulness and their contribution to achieving sufferable development.
In Nigeria, efforts to mitigate global warming are dragging because of a lack of recycling culture among its citizens, according to waste operators in the country who warned that the trajectory was hazardous to health outcomes in Africa's most populous nation. In line with a United Nations Industrial Development Organisation report, Nigeria generates over 32 million tonnes of waste annually, with plastic accounting for 2.5 million tonnes.
The country has to focus on climate education by teaching children in primary and secondary schools how to manage the waste they generate. Waste compensation management organisations should be leveraged to entice the adults whose habits are hard to change. Government policy is also a fundamental driver of curbing waste in the ecosystem. Our nation needs to be proactive.
Sadly, Nigeria is among the top 20 nations that contribute 83 per cent of the total volume of land-based plastic waste that ends up in the oceans. According to a World Bank report, each Nigerian generates about 0.51 kilogrammes of waste daily. It is forecasted to rise to 107 million tonnes by 2050.
We have to maintain awareness and sensitivity on how to salvage this situation. The focus should be on waste as heaps of electronic refuse are found in landfills in Nigeria. These are toxic to our health and the ecosystem. We need to open our minds for the survival of humanity and the entire planet.
With the first-ever International Day of Zero Waste launched, Nigeria must join other countries in stepping up its waste management efforts through proper waste collection, processing, and recycling. With a population of over 200 million people and despite having several waste management policies and regulations in place, Nigeria has a poor rating in terms of waste administration.
The country ranked 162 among 180 countries in the 2022 Environmental Performance Index (EPI), which compares the environmental performance of those countries. Hence, Nigeria must introduce initiatives which encourage community members to drop off used plastic bottles and containers at designated recycling points. The federal and state governments, as well as manufacturers and consumers, must show more commitment towards sustainable management of post-consumer recyclable waste in the country.
There is every need for the authorities to encourage public-private partnerships to help drive sustainable waste management practices through recycling and waste reduction programmes. Tenable waste management is crucial to Nigeria's future. International Zero Waste Day is a reminder to step up advocacy to promote viable waste management practices.
Ending TB Mortality Rate In Nigeria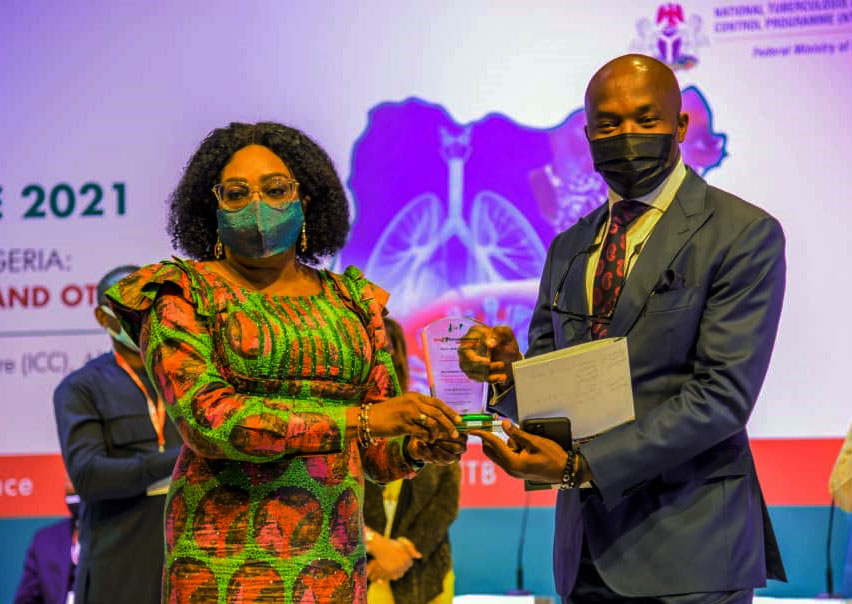 Last Friday, the 24th of March 2023, commemorated World Tuberculosis Day 2023 to raise awareness about the deadly infection. The World Tuberculosis Day, one of eight global health campaigns marked by the World Health Organisation (WHO), is observed to build public awareness about the global epidemic of tuberculosis and efforts towards the eradication of the disease.
WHO proclaimed the day World Tuberculosis Day in 1882, when Dr Robert Koch of the University of Berlin's Institute of Health announced to the scientific community that he had discovered the cause of tuberculosis. He explained the aetiology of the deadly disease and pioneered the diagnosis and avenues of treatment. Tuberculosis, also known as TB, is a contagious respiratory infection caused by the bacterium mycobacterium tuberculosis, which attacks a patient's lungs.
Before Koch's discovery, tuberculosis not only ravaged Europe and the Americas, killing one in seven people, but was wrongly thought to be hereditary.
Tuberculosis remains one of the world's deadliest infectious killers, spread by inhaling tiny droplets produced when an infected person coughs or sneezes. Although a serious infectious disease, with proper treatment, it is not only preventable but also curable.
This year is critical for all who are engaged in TB work and should be championed as the 'year of hope' to get full support, attention, and energy for a collective 'YES! We Can End TB'. There are several key areas to focus on, such as funding needs to scale up implementation and accelerate development of new tools, including new TB vaccines, access to new rapid molecular diagnostics and new shorter and more effective treatment regimens, TB prevention, childhood TB, strengthen and fund the community.
The world is grappling with this contagious and devastating disease. WHO's commemoration of it is the means by which it highlights its impact on national life and the need to work together to eradicate it. The annual themes in this global fight have reflected the various and cumulative aspects of the fight. For example, the theme in year 2000, "Forging New Partnerships to Stop TB," emphasized the need for a collaborative effort in the fight.
In 2001, it was DOTS: TB Cure For All, and while in 2010 it was "Innovate To Accelerate Action" and "It's Time To End TB" in 2020. The theme for this year, "Invest To End TB. Save Lives", conveys the urgent need to invest resources to ramp up the fight against TB and achieve the commitments to end TB made by global leaders.
This is especially critical in the COVID-19 pandemic that has put 'End TB' progress at risk, and to ensure fair access to prevention and care in line with WHO's drive towards achieving Universal Health Coverage. WHO estimates that each day, over 4,100 people lose their lives to TB and close to 28,000 people fall ill with this preventable and curable disease.
Unfortunately, WHO states that the COVID-19 pandemic has reversed years of progress made in the fight to end TB. According to the WHO Global TB Report 2021, which includes data from over 200 countries, approximately 1.5 million people died from TB in 2020, up from 1.4 million in 2019. Worldwide, the WHO estimates that 9.9 million people fell ill with TB in 2021, but 4.1 million of those infected were not diagnosed or reported to national authorities. That's up from 2.9 million in 2019.
It is instructive that this is the first increase in global TB deaths in more than a decade. Furthermore, WHO attributes the increase in deaths and decline in diagnoses and notifications to the COVID-19 pandemic and resulting lockdowns, which have reduced countries' capacity to provide TB services and interfered with people's ability to get diagnosed and treated.
This year's theme reiterates the understanding that more investment in the fight against the disease will save a million more lives, prevent its spread and speed up the eradication of the TB epidemic. Despite significant progress over the last decades in the fight against the disease, regrettably, TB continues to be the top infectious killer worldwide.
Unfortunately, Nigeria ranks fourth in the world and first in Africa among countries with high prevalence of this killer disease. The Acting Board Chair, Stop TB Partnership Nigeria, Dr Queen Ogbuji declared in Abuja at the Pre-World TB Conference that over 156,000 Nigerians die of tuberculosis annually. This, she said, translates to 18 Nigerians dying of tuberculosis–related disease every hour and 432 daily.
This high fatality from a disease that is not only treatable, curable but preventable also, should not be allowed to continue on this dangerous curve. As usual in our environment, plenty of factors ranging from ignorance, poor environment, inadequate medical facilities, late diagnosis, cultural biases to poor budgetary provision and actual fund release accounts for this high fatality rate of the disease.
All tiers of government must commit to investing more in the health sector and in the fight against TB. Sadly, most Primary Health Centres (PHC) that ought to be the first point of call for TB patients are in comatose. Since TB thrives in poor environments and enhanced by population congestion, most times, those affected resort to presumptuous self-medication, hence giving rise to drug resistance at a later stage.
More and sustained investments are necessary to strengthen the health system at all levels, upscale our pandemic preparedness and end preventable deaths. Governments must get more involved in the campaign against the disease, especially to screen, as this will provide avenues for early detection, treatment and curbing its spread.
Water, Most Precious Resource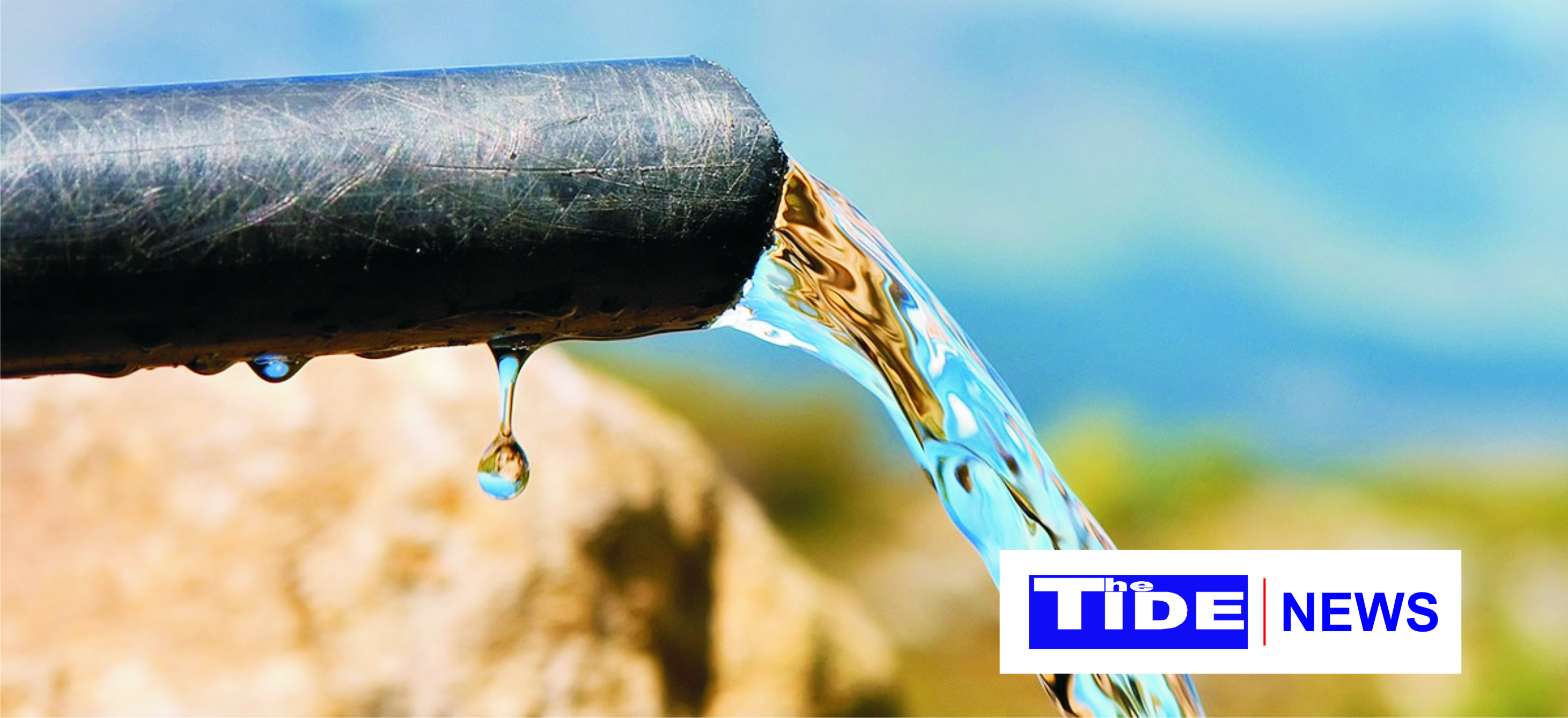 On the 21st of March, the world marked World Water Day. The day is an annual event that is celebrated to focus on the primacy of water and the need to preserve it. Water is significant for a healthy body. This is why the United Nations General Assembly designated this day in 1993, twenty-five years ago, to call attention to the water-related challenges we face.
This year, the theme for World Water Day is "Accelerating the Change to Solve the Water and Sanitation Crisis". The quantity and quality of water that is available for human consumption today have been affected by damaged ecosystems. Now, 2.1 billion people live without safe drinking water at home; it impacts their health, education, and general livelihood.
Following this knowledge, the UN member states and agencies and various other Non-Governmental Organisations (NGOs) have become involved in the promotion of clean water conservation and have helped focus the attention of people on all the critical issues of water. They also promote the supply of clean and purified water.
Global access to safe water, adequate sanitation, and hygiene resources reduce illness and death from disease and leads to improved health, poverty reduction, and socio-economic development. The COVID-19 pandemic has further demonstrated the urgent need for universal access to safe water, as frequent and proper handwashing with soap and water is one of the most effective actions to prevent the spread of COVID-19.
Unfortunately, even so, many people lack access to these necessities, leaving them at risk for diseases related to water, sanitation, and hygiene (WASH). Globally, 2.2 billion people do not have safe drinking water, 3.6 billion do not have safe sanitation services, and 2.3 billion do not have access to a handwashing facility.
Many diarrheal diseases, such as typhoid fever and cholera, spread through unsafe water and sanitation. Protecting water sources and developing and maintaining WASH systems to keep human waste out of the water, food, and environment are critical to preventing diarrheal diseases. In areas without a consistent source of safe water, people often resort to using untreated water that can make them sick.
Like many other countries, Nigeria also joined the rest of the world to commemorate 2023 World Water Day. Marking the occasion, the Federal Government, last Wednesday, lamented over worsening water-related disasters. The Permanent Secretary, Federal Ministry of Water Resources, Didi Walson-Jack, made the statement during a media briefing to mark the day.
The essence of commemorating World Water Day is basically to raise awareness of the poor and vulnerable populations living without access to safe and clean water, said Walson-Jack. And its objective is to galvanize action towards active response to the water crisis and seek innovative measures to improve access to potable water supply while achieving the targets set out in the Sustainable Development Goal 6 – Water and Sanitation for all by 2030.
However, the Federal Government's statement is uninspiring, as the United Nations Children's Emergency Fund declared that about two-thirds of the population of citizens in Nigeria lacked access to potable water. Nigeria has an estimated population of about 200 million or slightly more, and two-thirds of this figure represents over 133 million persons without access to potable water across the country.
Although the Federal Ministry of Water Resources and states are investing in water, the sustainability of these investments has remained a major challenge. Unfortunately, in Nigeria, the progress is static, which is why two-thirds of the Nigerian population do not have access to potable water and that is a lot of people when compared with the population.
There is an urgent need for adequate improvement in investments, particularly given that the lack of enough access to water has massive implications for the country. Shockingly, Nigeria's level of investment is one of the lowest in the region. The nation is less than three per cent in terms of investments, so there is still a lot more to be done.
This year's World Water Day should galvanise the federal and state governments to create synergies by joining hands and working together. We must value every drop of water and keep our planet blue and clean. We have to make every day World Water Day. Hence, the Federal Ministry of Water Resources should promote drip irrigation systems as a way of sustainable water management in selected irrigation schemes.
It is against this backdrop that the Rivers State Government recognises water and sanitation as essential for maintaining a healthy life and environment. Both are fundamental for the socio-economic development of the state. This conviction is responsible for the intervention in improving water and sanitation coverage in the state.
Consequently, the state government, through the Port Harcourt Water Corporation (PHWC), is implementing the Urban Water Sector Reform and Port Harcourt Water Supply and Sanitation Project (UWSR & PHWSSP), and the Third National Urban Water Sector Reform Project (NUWSRP3). The project is to provide improved water and sanitation services for the entire population of Port Harcourt and Obio/Akpor Local Government Areas.
And in a short time from now, water will begin to run in homes in Port Harcourt. Already, elevated water tanks in Rumuola, Diobu & Borikiri are seen including modern treatment/chlorination plants and extensive citywide reticulation. This project is part of Governor Nyesom Wike's programme in Rivers State and is expected to be delivered soon.
When completed, beneficiaries of the project will include over 1.5 million inhabitants of the Port Harcourt metropolitan city. The project is co-financed by the Rivers State Government (RVSG), African Development Bank (AfDB), and the World Bank (WB). Rivers' model is worthy of emulation. States should collaborate with development partners and donors to properly execute water policies in Nigeria.