Giving More Attention To Rural Economy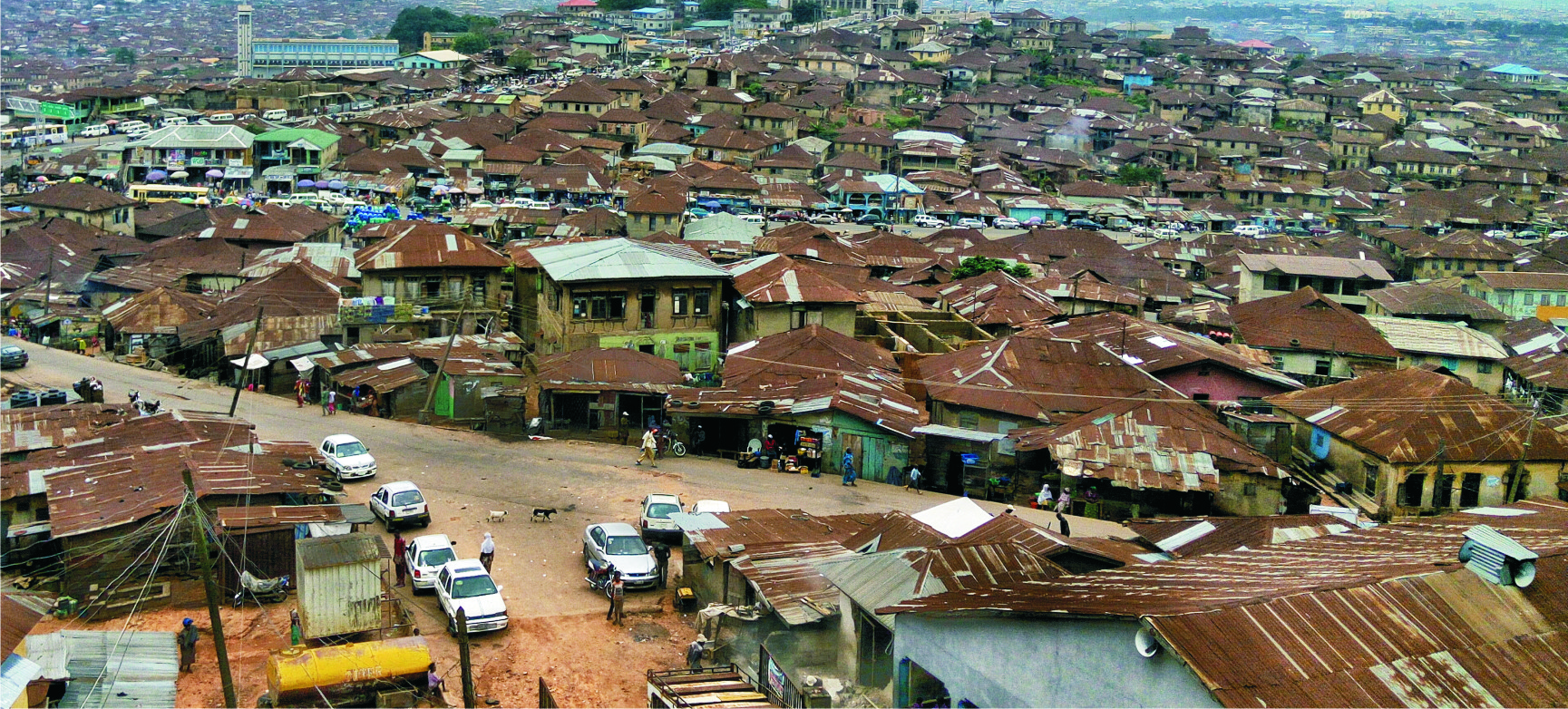 A foreigner who spent the last Christmas holiday visiting rural communities in southern parts of Nigeria expressed delightful surprises at the enormous potentials in rural Nigeria. From wide expanse of land, human resources, to diversity of culture, the visiting Professor could not hide his joy that "Nigeria is richly blessed." Before leaving for Australia, he made suggestion that Nigeria's intellectual elite should draw attention of the nation's leaders and lawmaakers to focus on rural economy. Obudu cattle Ranch and other tourist facilities in Cross River State gave him great joy.
It hardly makes any news to say that the Nigerian polity is urban-based; with little attention given to developing rural communities. It is needful that definite policies and programmes should be designed for purposes of ensuring that development is balanced rather than urban-base. In a broad sense, rural economy goes far beyond agricultural and other traditional activities for survival of the rural people. Neither should people living and working in rural communities be seen as inferior citizens.
It is true that the phenomenon of rural-urban migration has been with us in the past 60 years, arising from prospects of a "better life in the city." This also arose from the phenomenon of concentrating development project largely in urban centre.
Obviously, people like to move where the grass is greener.
A sociological study done some decades ago came up with some findings that "village mindset means attitudes and boredom" were contributing factors which drove youths to urban towns. People definitely long for opportunities to widen their scope of experiencing which wider rather than restricted environments can often provide. Therefore, there should be no blames for people waiting to explore wider human environments, away from villages.
Planned development programmes are meant to be comprehensive in nature even through the process would be taken in phases, according to available resources. Thus, there are long-scale infrastructural and other long-term development projects, as well as short-term micro-projects and emergency intervention programmes meant to address some immediate needs. But as the whole, since development is meant for the wellbeings of humans and their environments, attention should be given to urban as well as rural areas.
Similarly, attention cannot be focused solely on physical aspects of development, without taking along the total ennoblement of the human being. From formal education involving and including the acquisition of relevant skills, to the inculcation of moral and ethical values, development remains a vehicle for human wellbeing. For rural dwellers, economic needs for survival purposes, must also be balanced by recreational needs for health and emotional wellbeing, involving various diversions.
One of the issues which excited a visiting Professor of Rural Sociology was a traditional dance having to do with Nchaka Festival of Ogba people. The foreigner was so fascinated that he requested to have a video coverage of the whole proceedings.
It was natural that he emphasised the issue of giving more attention to recreational and traditional music, dances, festivals and other diversions of rural communities in Nigeria. Why would Nigerian politicians and successful businessmen not become sponsors and patrons of various rural activities which can be developed and showcase at international fora?
There are various traditional music, dances, clubs and masquerades-societies whose cultural and aesthetic values call for documentation and preservation. Some individuals and authorities should take interest in raising some cultural activities to high level of global recognition. Even though some cultural displays may be shrouded in secrecy and mystery; there is a need that they should feature in the development of rural economy.
If economy is understood as including careful use of money, time, good and cultural resources so that nothing is wasted, then, rural communities deserve close attention. Does a responsible government not have a duty towards rural dwellers with regards to how they get on and to ensure that no asset is wasted? There are human talents and abilities that can be identified and encouraged in humble rural communities. Development includes talent-hunt.
While we may not force people to stay and work in rural communities, a number of conditions can be put in place to encourage people to live and work in villages. With stable electricity supply and availability of water in villages, rural communities can be made conducive and attractive for young men and women to live in. The problem of road and transportation would be less stressful if electricity and water are available in villages.
Security was one problem which drove some people away from villages, particularly when some cult groups and kidnappers terrorized some villages.
State agencies and multi-national oil and gas companies which make their wealth from rural communities can help in various ways to make life in villages safer and comfortable. One way to do so is the siting or shifting of the venue of some conferences and short-term activities to rural communities. Arrangements for security and accommodation can be made for the period that such activities would last.
Sporting activities and other state functions can also be held in each of the local government headquarters, on rotational basis. These can be some interim ways of boosting rural economy and giving recognition to various rural communities. When some activities take place in local rather than state headquarters, learning and economic opportunities would expand. Local tourism can be encouraged.
Bright Amirize
Wike Mocks Amaechi, Abe, Debunks Allegations Of INEC Chairman Working Under Him …Urges Security Agencies To Invite Amaechi For Questioning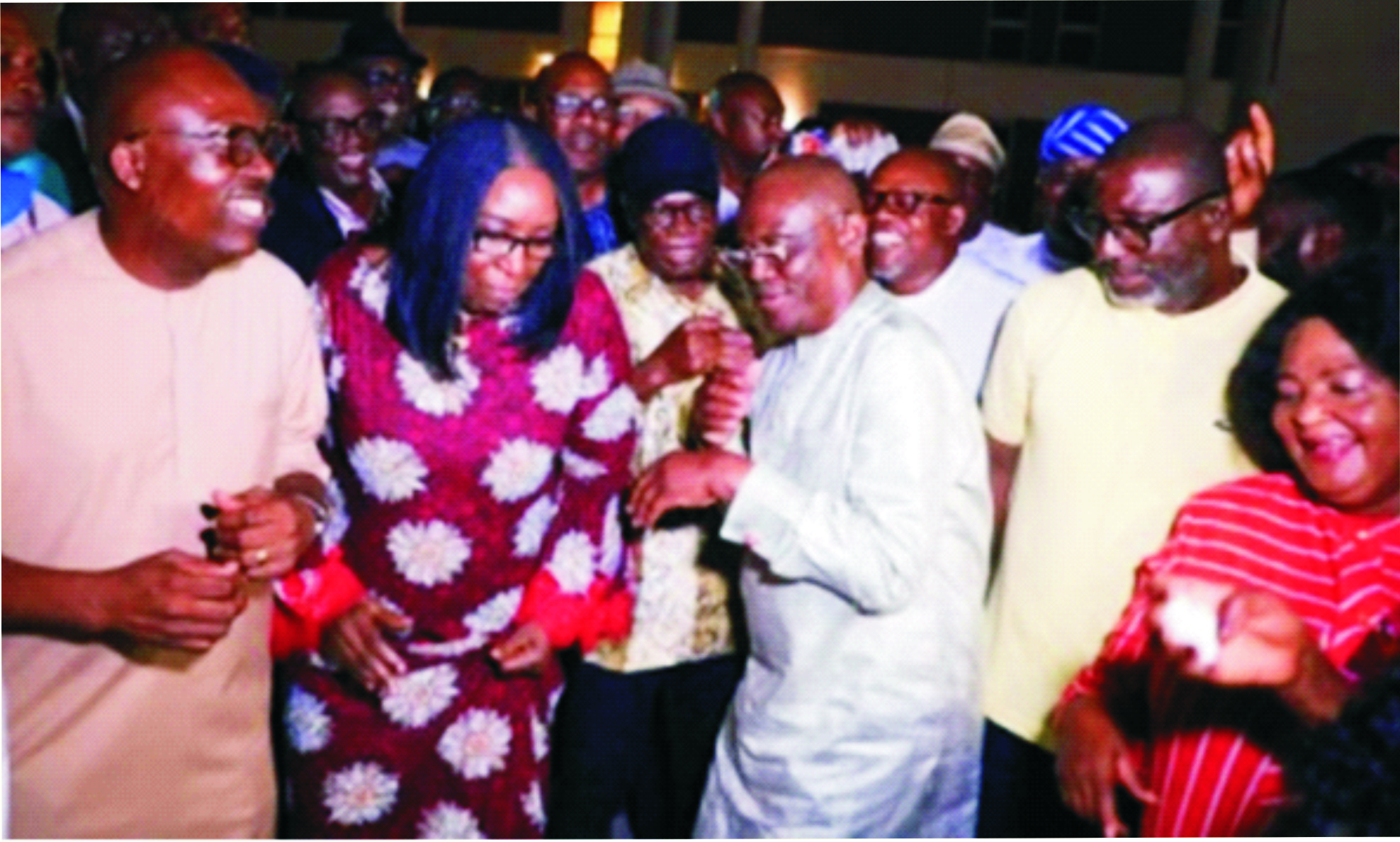 Rivers State Governor, Chief Nyesom Wike, has refuted allegation by former Minister of Transportation, Chibuike Amaechi that the Chairman of the Independent National Electoral Commission (INEC), Professor Mahmood Yakubu, once worked under him as a minister.
The governor noted that Amaechi's spurious claim that Yakubu was nominated by someone in the President-elect, Asiwaju Bola Tinubu's camp of the All Progressives Congress (APC) was tantamount to public incitement and a threat to national security.
Wike, in a state broadcast on the outcome of the March 18th, 2023, governorship/National Assembly elections in the State, yesterday, said Amaechi's outburst that the just conducted general elections by INEC was the worst in Nigeria's history, is ludicrous.
He said, "The truth was that Mahmood Yakubu never worked under me. Both of us worked in the Federal Ministry of Education. He was the Executive Secretary of the Tertiary Education Trust Fund, supervised by the Minister of Education, while I was the Minister of State for Education.
"At any rate, was Mahmood Yakubu INEC's chairman in the 2015 general elections in Rivers State when we defeated him and his political party as a sitting Governor and Director-General of Muhammadu Buhari's Presidential Campaign?
"Was it not the same Mahmood Yakubu that conducted the 2019 general election, which the APC and President Muhammadu Buhari won? Was he working for Atiku Abubakar of the PDP when, as a sitting super Minister of Transportation, he could not win 25% for President Buhari in Rivers State in the 2019 general election?"
Wike wondered why it took this long for Amaechi , who served as a minister for over seven years under President Buhari to speak out about his opposition to Mahmood Yakubu's reappointment.
He observed that in his frustration, Amaechi had publicly denounced and claimed to know so much bad things about the Federal Government that he served for seven year, but, regrettably, lacked the courage to tell Nigerians what he claimed to know about Buhari's government, which he alleged had totally failed.
"In saner climes, law enforcement agencies should have invited such a devious and malignant character for hate speech, public incitement and threat to national security, public safety and order. By his mischievous statements, Rotimi Amaechi attempted to attribute, locate and blame his infamous political failures and frustrations in Rivers State on the INEC's chairman.
"In the 2015 general elections, we defeated him as a sitting Governor and Director-General of the Buhari campaign in Rivers State. In the 2019 general elections, we beat him as President Buhari's super Minister and Director-General of the APC Presidential Campaign.
"He could not even influence 25% of the votes for his party, even after using the Army to cause mayhem and attempt to rig the election. In 2023, we defeated him as an ordinary person. This shows that Rotimi Amaechi cannot win any electoral contest with us in Rivers State", the governor said.
Wike stressed that the outcome of the 2023 general elections in Rivers State has again exposed Amaechi, the APC governorship candidate, Tonye Cole and his Social Democratic Party counterpart, Senator Magnus Abe, as political paperweights and rejects.
"The APC gubernatorial candidate, Tonye Cole, lost in his Ward and Local Government Area. He lost in almost all electoral units, wards and Local Government Areas of the State. Tonye Cole never ran any effective political campaigns. His party was fractured beyond redemption. He was literarily waiting for his godfather and business partner, Rt. Hon. Rotimi Amaechi to magically make him governor.
"Rotimi Amaechi also lost to the PDP in his community, Ubima, his Ward and the Local Government Area. Both forgot that Rivers people knew them as an evil partnership that diverted the State's $50,000,000.00 and declined overwhelmingly to vote for them", Wike alleged.
The governor further said that the electoral fate of the SDP candidate, Senator Abe, who lost woefully in 15 out of 17 wards in his native Gokana Local Government Area, was also not better.
"Magnus's vaunting ambition was to have a chance to be named on the ballot as a gubernatorial candidate of any party, having twice been denied the APC by his former friend, political leader and associate, Rotimi Amaechi. He achieved this limited and useless ambition when he hurriedly decamped from the APC to the SDP."
Wike challenged Abe to explain to the world his relationship with the INEC Director of Security, Lebara Nduh, who allegedly availed him and his supporters with fake INEC security tags.
The governor thanked Rivers people for voting Fubara as the next governor, adding that the results already announced by the INEC show that the PDP won 31 of the 32 State House of Assembly constituencies.
He, however, extended olive branch to the opposition to join in moving the State forward.
According to him, he has received assurance from the governor-elect of his willingness to work with the opposition to advance the interests of the State.
The governor also appreciated the security agencies' professionalism throughout the elections and promised that the State Government would defray the medical expenses of any security personnel injured during the elections.
Wike congratulated all PDP governors-elects nationwide for their electoral victories.
He said now that the elections are over, PDP members desperately need to close ranks and work together to reclaim, rebuild, and reposition the party based on equity, fairness and justice to serve and advance the country's unity, security and progress.
Petrol Price Increased By 54.76% Per Litre, NBS Confirms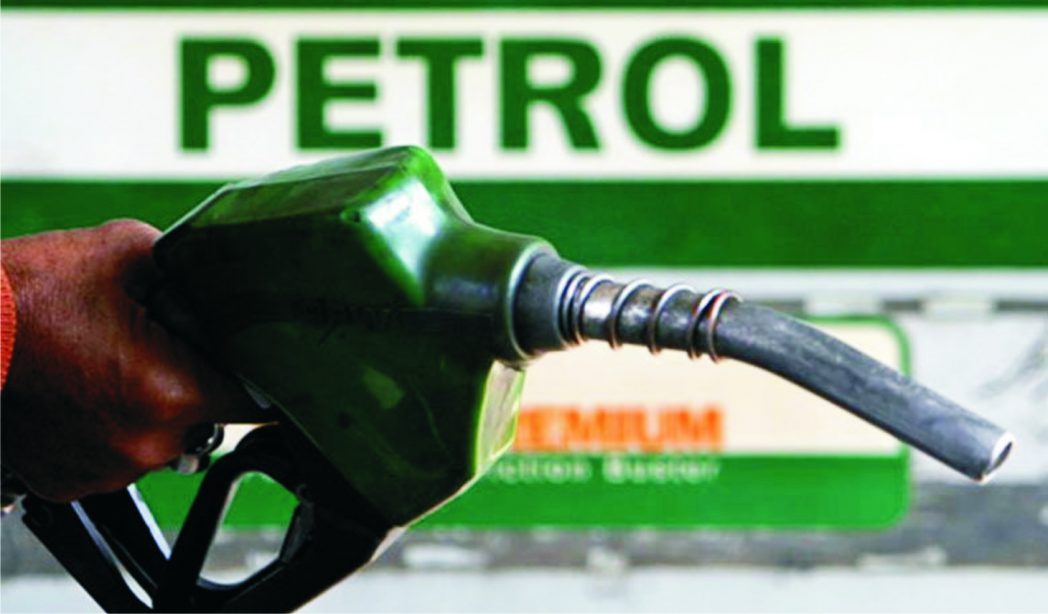 The National Bureau of Statistics (NBS), has said that the average retail price of a litre of Petrol increased from N170.42 in February 2022 to N263.76 in February 2023.
It made the declaration in its Petrol Price Watch for February 2023 released in Abuja, yesterday.
It stated that the February 2023 price of N263.76 represented a 54.76 per cent increase over the price of N170.42 recorded in February 2022.
"Comparing the average price value with the previous month of January 2023, the average retail price increased by 24.58 per cent from N257.12.
"On states profiles analysis, Jigawa paid the highest average retail price of N329.17 per litre, followed by Rivers and Ebonyi at N323.33 and N317.14, respectively.
"Conversely, Niger paid the lowest average retail prices of N198.50 per litre, followed by Plateau at N198.71 and Abuja at N200,'' it stated.
Analysis by zone showed that the South-East recorded the highest average retail price in February 2023 at N306.86 per litre, while the North Central recorded the lowest at N215.01 per litre.
The NBS also stated in its Diesel Price Watch Report for February 2023 that the average retail price was N836.91 per litre.
It explained that the February 2023 price of N836.91 per litre amounted to a 168.26 per cent increase over the N311.98 per litre paid in February 2022.
"On a month-on-month basis, the price increased by 0.98 per cent from the N828.82 per litre recorded in January 2023,'' it added.
On states profiles analysis, the report said the highest average price of diesel in February 2023 was recorded in Bauchi at N904.33 per litre, followed by Abuja at N885 per litre and Adamawa at N873.33 per litre.
On the other hand, the lowest price was recorded in Bayelsa at N767.14 per litre, followed by Katsina State at N778.75 per litre and Edo at N789.43 per litre.
In addition, the analysis by zone showed that the North Central had the highest price at N850.65 per litre, while the South-South recorded the lowest price at N814.63 per litre.
Buhari Rejects NASS Bill On Power To Summon President, Govs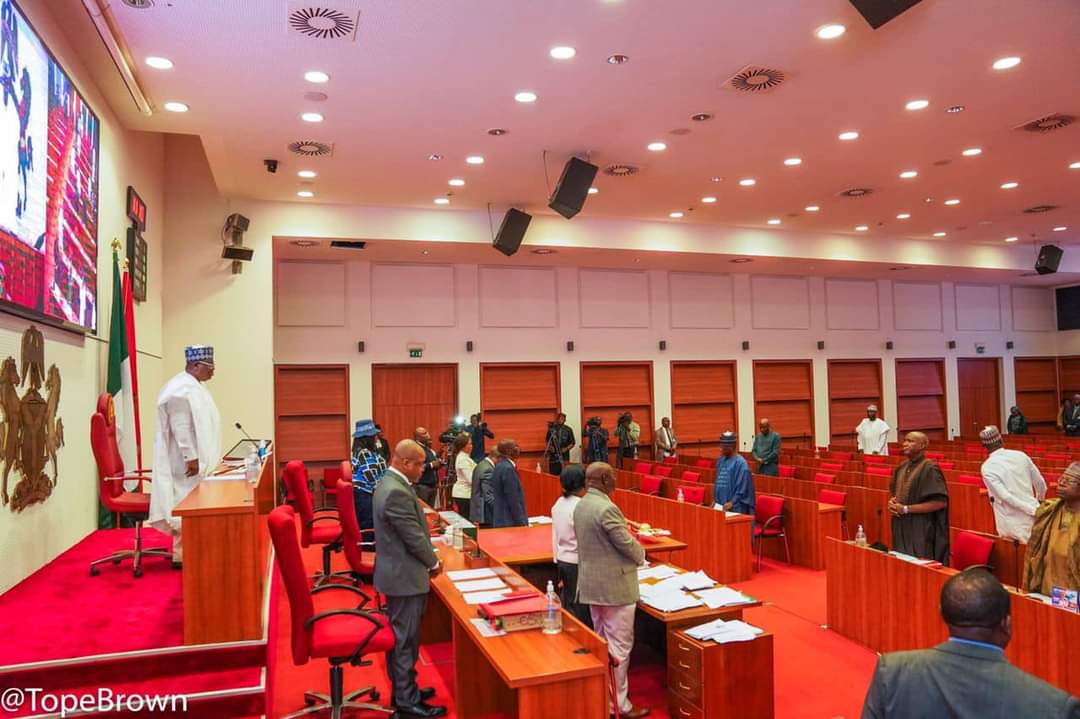 President Muhammadu Buhari has refused to assent to the Constitution Amendment Bill on power to summon the President and state governors.
The Senate President, Dr. Ahmad Lawan, who dropped the hint during yesterday's plenary, lamented the refusal of the President to assent to the constitution alteration bill and 18 others.
Buhari had, last Friday, assented to 16 out of the 35 constitution alteration bills transmitted to him for assent by the National Assembly.
Informing the Senate in plenary on the presidential action, Lawan said out of the 35 constitution alteration bills forwarded to the President in January, only 16 were assented to.
According to the Senate President, the most striking of the assented 16 bills was the Fifth Alteration Bill Number 6 which makes provisions for financial independence of State Houses of Assembly and Judiciary.
Lawan listed others to include those that dwell on power devolutions in the areas of moving railway services, correctional centres and power generation and distribution, from the exclusive list to concurrent list.
He, however, vowed that the 19 bills that were not assented to by the President would still be pursued vigorously by both chambers of the National Assembly for that purpose.
The first of such 19 bills not assented to by the President was the Fifth Alteration Bill Number 24 , which sought for an Act to Alter the Second Schedule to the Constitution of the Federal Republic of Nigeria, 1999 to Empower the National Assembly and State Houses of Assembly to Summon the President of the Federal Republic of Nigeria and Governors of States to Answer Questions on issues on which the National and State Houses of Assembly have the Powers to make.
Also. Fifth Alteration Bill Number 7 which sought for an Act to Alter the Provisions of the Constitution of the Federal Republic of Nigeria, 1999 to compel persons to obey or comply with Legislative Summons, was refused assent by the President.
Others important ones are: Fifth Alteration Bill Number 29 which sought for an Act to Alter the Provisions of the Constitution of the Federal Republic of Nigeria, 1999 to provide for a State of the Nation and State of the State Address by the President and Governor.
Fifth Alteration Bill Number 22 which sought for an Act to Alter the Provisions of the Constitution of the Federal Republic of Nigeria, 1999 to Specify the period within which the President or the Governor of State shall present the Appropriation Bill before the National Assembly or House of Assembly.
Fifth Alteration Bill Number 30 which sought for "an Act to Alter the Provisions of the Constitution of the Federal Republic of Nigeria, 1999 to Include Former Heads of the National Assembly in the Council of State.
Fifth Alteration Bill Number 14 which sought for an Act to Alter the Provisions of the Constitution of the Federal Republic of Nigeria, 1999 to move Fingerprints, Identification and Criminal Records from the Exclusive Legislative List to the Concurrent Legislative List.
Fifth Alteration Bill Number 18 which sought for "an Act to Alter the Provisions of the Constitution of the Federal Republic of Nigeria, 1999 to Empower the Revenue Mobilization Allocation and Fiscal Commission to Enforce Compliance with Remittance of Accruals into and Disbursement of Revenue from the Federation Account and Streamline the Procedure for Reviewing the Revenue Allocation Formula.
Fifth Alteration Bill Number 66 which sought for an Act to Alter the Provisions of the Constitution of the Federal Republic of Nigeria, 1999 to Reflect the Establishment and Core Functions of the Nigerian Security and Civil Defence Corps etc.