Rivers Police Dismiss Amnesty Claims On Rising Killing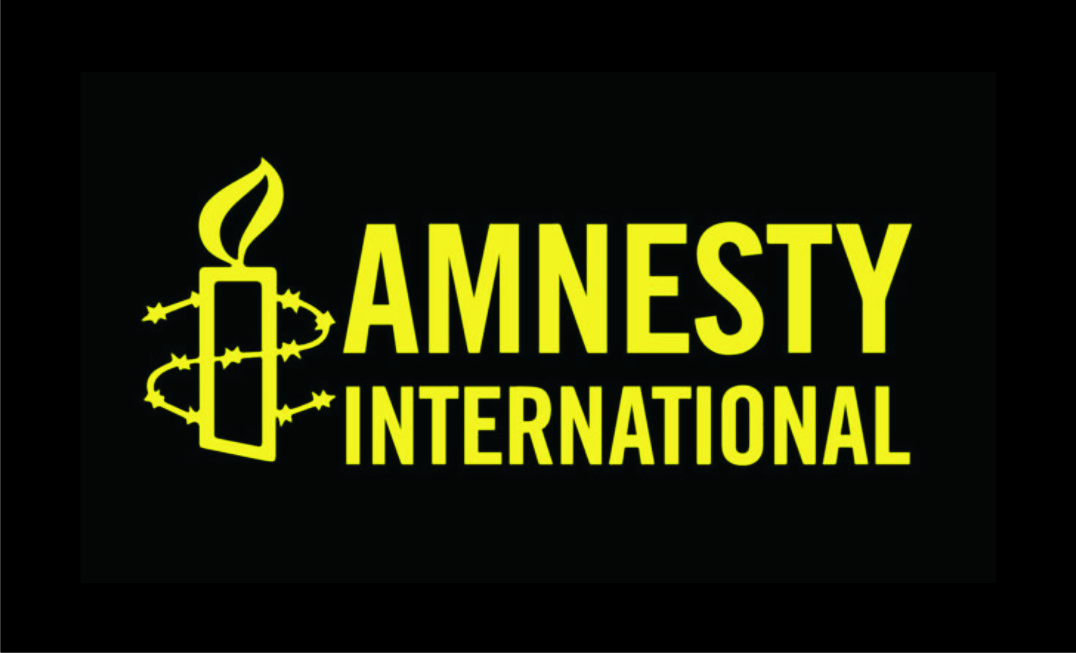 The Rivers State Police Command has dismissed claims by Amnesty International that there were rising cult-related killings in the state.
In a swift reaction to the global human rights NGO's report, made public, yesterday, the police said: "That report is not a true reflection of what is on ground in Rivers State".
The police state that on the contrary, there was a steep decline in cult-related violence and killings in the state, stressing that the security situation in the state was far better than what obtains in some other states in the country.
It would be recalled that Amnesty International had released a report, yesterday, detailing what it claimed to be incidences of killings in the state in the last 12 months.
The release read: "The failure of authorities to protect people from attacks and intimidation by violent gangs is leading to loss of lives and rising impunity that is making life precarious in some communities across Rivers State.
"At least, 60 people were killed in 2019 alone in various communities of Rivers State, especially; Khana and Gokana local government areas. It appears that the government is still not doing enough to protect people in these communities from attacks. The killers are literally getting away with murder, while no one is being arrested or punished for these crimes.
"The authorities have failed to bring those responsible for these horrific crimes to justice and have allowed a climate of impunity to fuel further violence. We call on the Nigerian authorities to take more robust action to stop these attacks by investigating every clash and bringing perpetrators to justice", said Country Director, Amnesty International Nigeria, Osai Ojigho.
"The government has an obligation to defend and protect its citizens; its failure to provide a safe environment for people in Rivers state especially in Emohua, Khana and Gokana local government areas and its failure to investigate and prosecute those responsible for these killings created an atmosphere of fear in the region.
"An investigation by Amnesty International reveals that the rise in cult related violence is as a result of government's failure to investigate, arrest and prosecute perpetrators, as the culture of impunity continues to embolden further attacks. Residents also alleged that influential politicians often provide arms and protections to violent youth groups.
"In few cases where the Nigerian security agencies did respond to the armed gang clashes, their response is slow and inadequate. Residents informed Amnesty International that gang clashes usually last for 2 – 3 hours while security forces always arrive hours after the clashes ended.
'Communities affected by these clashes said despite fatalities authorities have not taken any concrete actions.
"Whenever there is an attack by the armed gangs, we usually call the police and other security agencies to come to our rescue but they only arrive when the gangs have left. When they come, they will arrest innocent villagers, mount road blocks and send security men to the villages, but after two weeks they dismantle the road blocks and leave the community until another violent gang attack," said a resident of one of the affected communities.
"People have been linking the rise in violence to arming of youths by politicians for electoral purposes.
"A youth leader in Khana community blamed politicians for providing arms to the youths during elections.
"Different political parties use different criminal cult groups for their selfish interests. If they think their group is not strong enough to deliver, they empower them with more weapons. But they don't think about the aftermath of everything. They don't care what happens after elections".
"At least 49 people have been killed in different communities in Khana local government area in series of attacks between April and September 2019, according to villagers and community leaders.
RSHA: Amaewhule-Led Lawmakers Defy Court Order, Elect New Leaders
The crisis rocking the Rivers State House of Assembly took a new twist on Wednesday as lawmakers loyal to the former Speaker, Martin Amaewhule, sat under tight security in the complex.
This is contrary to the court order asking the two factions of the State House of Assembly to maintain the status quo pending the determination of a suit filed by the Edison Ehie faction.
Recall that Ehie faction had obtained a court order that parties should maintain the status quo pending the determination of a suit seeking to sack Amaewhule as the House Speaker.
The Rivers Assembly had become factionalised following an unsuccessful move to impeach Governor Siminialayi Fubara.
The Amaewhule-led lawmakers are believed to be loyal to Fubara's predecessor and political godfather, Nyesom Wike.
It was learnt that ahead of Wednesday's sitting, cleaners had on Tuesday been deployed to clean up the Assembly complex, which had been under locks, since October 29, following an explosion in the complex the night before.
One of the cleaners said they were instructed to tidy up the complex ahead of a sitting on Wednesday.
It was gathered that the Wednesday sitting was held for about two hours as a team of riot policemen and security vans were stationed in front of the House to prevent any breaches.
It was gathered that the lawmakers elected a former Chief Whip as the new Majority Leader of the Assembly.
The member, representing Ogba/Egbema/Ndoni Constituency 1, Frankline Nwabochi, was named the new Chief Whip.
An unsigned statement sent to the Assembly Press Corps obtained by The Tide said the two new principal officers accordingly took their oath of office.
Amaewhule congratulated them, charging them to be committed to their new responsibilities.
According to the statement, the lawmakers also passed the first reading of a Bill seeking to amend the Rivers State Local Government Law, No. 5 of 2018.
They also debated on the Rivers State House of Assembly Funds Management (Financial Autonomy) Bill, 2023, which passed second reading on Wednesday.
Amaewhule who described the Bill as important, expressed his conviction that Governor Fubara would assent to it after the lawmakers finally pass it.
He hinted that the governor had withheld funds meant for the Assembly for the month of November.
He said the lawmakers were determined to perform their constitutional duties despite the distractions.
He thereafter referred the Bill to the House Committee on Public Accounts for public hearing and further legislative scrutiny.
The other faction of the Assembly led by Ehie, and loyal to Fubara, had yet to react to the Wednesday development as of the time of filing this report.
Ogoni Group Mulls Recall Of Lawmakers Over Foiled Fubara's Impeachment
An Advocacy group in Rivers State, Ogoni Development Drive (ODD), says it has begun the process to recall four Ogoni lawmakers from the Rivers House of Assembly over their alleged roles in the botched impeachment of Governor Similanayi Fubara.
The lawmakers are Dumle Maol (PDP, Gokana constituency), Barile Nwakoh (PDP, Khana), Aforji Igwe (PDP, Eleme) and Bernard Ngba (PDP, Tai).
The group's Convener, Comrade Solomon Lenu, made this known at a news conference in Port Harcourt, yesterday.
Recall that Fubara survived an alleged impeachment plot on October 30.
ODD said it had on November 10 issued a seven-day ultimatum to the four Ogoni lawmakers who partook in the plot that attempted to serve an impeachment notice to Governor Fubara.
The four lawmakers, now suspended, were asked to apologise to the Ogoni people whom they represent and to Gov. Fubara for denigrating his exalted office or risk being recalled.
"Instead of heeding this advice and embracing the olive branch extended to them, they rather embarked on an egocentric escapade," the group said.
Lenu further said the lawmakers rather than heed to the advice by ODD, engaged in various meetings that purportedly plotted to unseat the governor.
"Governor Fubara was collectively voted for by the entire Rivers people, and as such, the action by the lawmakers has not gone well with all men and women of conscience.
"It is illogical for the erring assembly members to think it is right to impeach an innocent governor for no just cause but wrong to recall them for erring against their constituents.
"The suspended lawmakers called a bluff of ODD ultimatum, and so, we have decided to carry out this recall process in earnest, to put our democracy aright," he said.
Lenu said the group had already reached an advanced level in sensitising and mobilising the lawmaker's constituents to recall them.
He said that ODD had also obtained the comprehensive voters' register of all voters in the four local government areas and constituencies.
According to him, an electronic capture form has also been created to make the petition process easier for students at various tertiary school campuses and those on holiday to sign the petition.
"So far, the response from the aggrieved constituents has been very impressive, and we shall in a few weeks' time complete the compilation of the required signatures.
"The signatures are required for INEC to call for a referendum, which shall be carried out in branches with strict security guidance, to abort any sinister counterplot against democracy.
"We know this process is not going to be easy, but we are ready to go all the way, to create a sense of responsibility in our elected leaders," he said.
Lenu said instilling a sense of responsibility in politicians and elected leaders would further entrench democratic tenets in the country.
The ODD convener called on the people of Ogoni to come forward and sign the petition, to end political "jamboree and illicit godfatherism" in the state.
The Tide reports that 26 lawmakers on Oct. 30 proceeded to impeach Fubara but were stopped by four pro-Fubara lawmakers led by Ehie Edison (PDP-Ahoada East II).
Mr Martins Amaewhule (Obio Akpor constituency), a close ally of a former governor, was later ousted as Speaker and Ehie sworn in as the new Speaker.
However, Amaewhule insists that he is still the Speaker of the House of Assembly, resulting in some form of confusion over the office of the Speaker.
FRSC Commander Faces Sanction Over Unauthorised Comments
The Federal Road Safety Corps (FRSC), yesterday, disowned the Unit Commander, Central Business District Unit Command, Assistant Corps Commander IL Ibrahim, over his recent statement on Vehicle Inspection Officers, otherwise known as Directorate of Road Traffic Services.
Ibrahim was quoted to have said that VIO officials did not have the right to arrest road traffic violators, including overloaded vehicles and motorists caught using phones while driving.
But Deputy Corps Marshal, Bisi Kazeem, in a statement, yesterday, said Ibrahim's comment was not the position of the Corps.
Kazeem added that the concerned official had been recalled to the national headquarters for necessary disciplinary action.
The statement read, "The Federal Road Safety Corps wishes to make a pertinent clarification regarding the pronouncement by the Unit Commander, Central Business District Unit Command, Assistant Corps Commander IL Ibrahim, that Vehicle Inspection Officers, otherwise known as Directorate of Road Traffic Services, do not have the right to arrest road traffic violators, including overloaded vehicles and motorists caught using phones while driving.
"The general public is advised to disregard the statement as it had no approval of the Corps Marshal, Dauda Ali Biu, and does not in anyway reflect the corporate or general position of the Corps.
"It is important for the public know that the laws establishing VIOs/State Traffic Management Agencies give them the statutory mandate to make arrests on different offences depending on the state within which they operate. As such, the agencies should be given the maximum cooperation for the enhancement of safety on our roads.
"On this note and in line with sustaining the Corps' resolve that road safety is a collective responsibility, and in acknowledgement of the roles the State Traffic Management Agencies like the Vehicle Inspection Officers play in complementing the statutory responsibilities of the FRSC through enforcement of traffic laws, the Corps Marshal has ordered the immediate withdrawal of the Unit Commander to the national headquarters for necessary administrative and disciplinary actions.
"The public is admonished to always comply with all established traffic regulations and cooperate with security agencies deployed to maintain law and order on the highways, irrespective of their corporate mandate."