Engennis Call For Environmental Remediation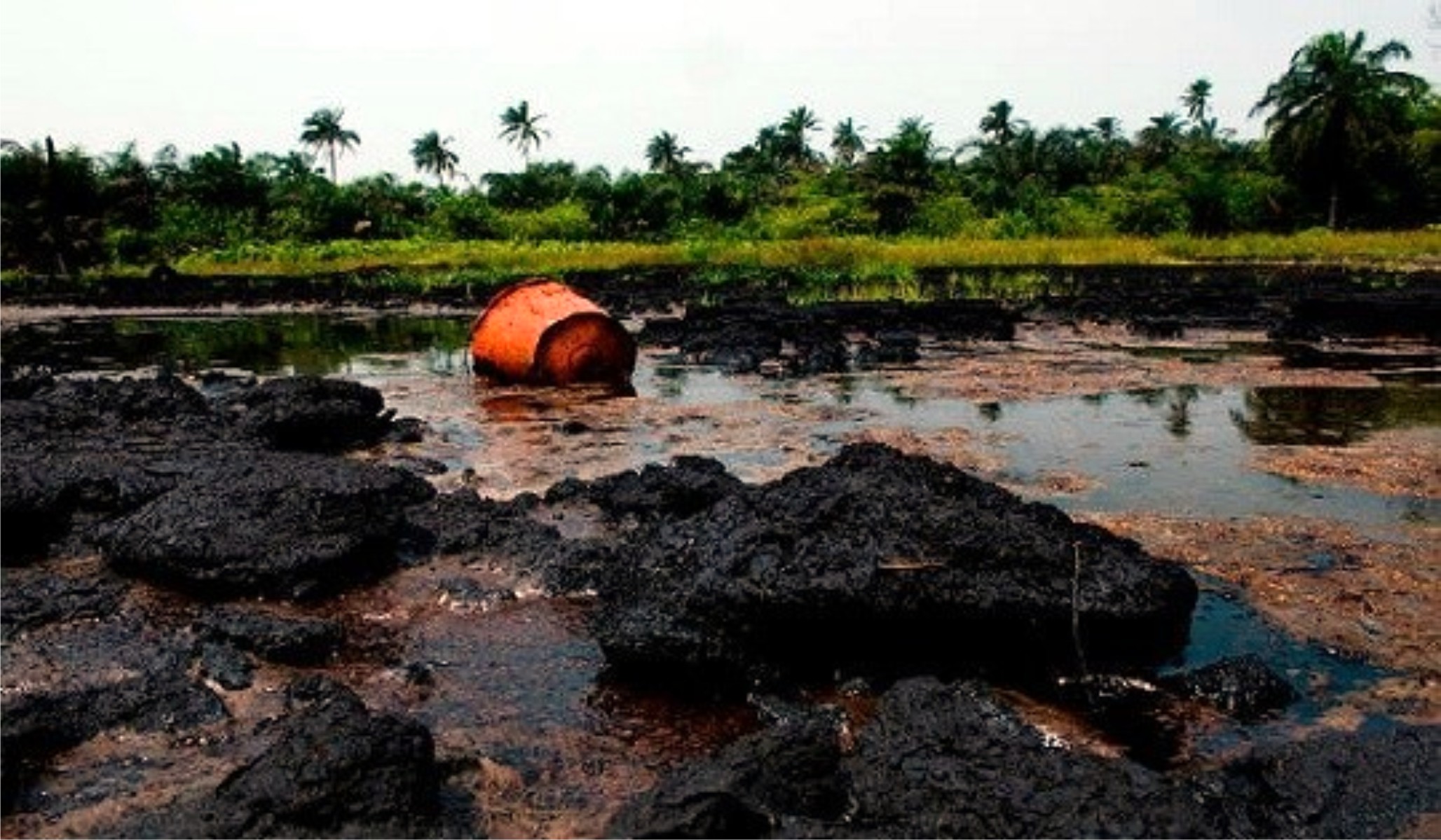 The people of Engenni kingdom in Ahoada West Local Government Area of Rivers State have called for an environmental remediation of the kingdom.
This was part of the resolutions at the end for a one day Engenni Economic Development Summit held recently at Akinimu, the Ahoada West Local Government council headquarters.
The summit also lamented the perennial flooding of the kingdom, which sometime last for over six months.
Chairman of Engenni Eminent Persons Group, Elder Harvey Warman said the area had continued to bear the negative indices of oil production.
According to him, the continuous pollution of the kingdom and the occasional acid rain is leading to a reduction in the lifespan of the people.
"Historically, the main stay of our people is farming, albeit subsistence in nature and fishing since the discovery of oil in the 1950's, we have continued to bear all the negative indices of oil production, viz pollution in a large scale acid rain, leading to reduction in the lifespan of our people."
He complained that the situation is affecting agricultural produce and fisheries without a commensurate growth in the living standard of the people.
Elder Warman said Engenni which is the Wetland zone of the Niger Delta has continued to experience a debilitating perennial flooding for nearly six months of every year.
"The effect of this flood in addition to the environmental hazards occasioned by the oil exploration activities in the area make the Ogoni crises a child's play.
"There is therefore need to develop a blue print at the end of the summit for the transformation of the five clans of the kingdom" he said.
The elder statesman said the summit will fashion out ways of redressing the gross insensitivity of the multinational companies operating in Engenni in responding to the peculiar developmental challenges of the people, especially the dire absence of the basic infrastructures as against the corporate social responsibilities in other climates, and the effects of the perennial flooding in the socio-economic life of our people.
"This summit is about investing in peoples, infrastructures and innovation in creative ways to prepare all sons and daughters to compete in the 21st century global economy," he said.
By: John Bibor, Chioma Peters & Amina Ngoma
MOSOP  Dissociates Self From Protest At HYPREP …Says Clean-Up On Course
The Movement for the Survival of Ogoni People  (MoSOP) has condemned the recent protest by Ogoni Youth Federation led by one Legborsi Yaamaabana at the Hydrocarbon Pollution Remediation Project (HYPREP) office in Port Harcourt.
It also denied involvement in the protest.
MOSOP  President,Letam Nkpoka who spoke to newsmen on the issue, said those protesting might be sponsored to tarnish the good works and reputation of the present management of HYPREP as well as the leadership of the organisation.
According to him, his attention was drawn to this protest by the leaders of HYPREP who according to them said they thought the protesters were MOSOP because they were dressed in MOSOP emblem.
"And as it was observed, that  as a result of the group wearing the face of Ken Saro-Wiwa printed on a T-shirt to cause trouble at HYPREP office.
"We want to state it clearly that our leader, Ken Saro- Wiwa was an advocate of non-violence struggle/protest and not the sort we are witnessing.
"We also want to use this medium to warn all the perpetrators of the crime to desist from doing so again".
He said HYPREP is a Mosop project designed for the benefit of the Ogoni people and is highly monitored by MOSOP international, adding that the movement will have nothing to do with those who want to tarnish the good name of MOSOP.
According to him,"Besides, the project coordinator is our son, whom we can approach but we should not be selfish in our demand.
"However, for Legborsi Yaamaabana to wear the face of Ken Saro-Wiwa and be carrying a pot in his hand filled up with fire in the heart of Port Harcourt in a phantom protest is highly condemnable.
"That incident is even an embarrassment to himself," he said.
He urged Ogoni people to be patient as the clean-up exercise is ongoing.
"We want to appeal to our people to be patient as the clean-up of our land is ongoing..
"We may not have gotten what we want yet, but in due time, we hope to get there".
Group Wants Climate Change Courses In Schools Curriculum
A non-governmental organisation, Light Hope Succour World Wide Initiative, has called for the inclusion of climate change courses in school curriculum.
Executive Director of Light Hope Succour World Wide Initiative Miss Evelyn Williams said this at a  climate justice training workshop  held for students of Quality Concept international Secondary school Rumuolumeni Obio /Akpor local Government Area of Rivers state.
Williams said inclusion of climate change courses in school curriculum will enable pupils and students become aware of those practices that contribute to climate change.
She said time has come for every segment of society to be educated on the effects of climate change, adding educating children at their early years will help them to  avoid practices contributing to Climate change.
Evelyn told journalists at the training that the workshop was aimed at educating the pupils about climate change, climate justice, and the role they can play in addressing these issues.
According to her climate change is affecting  the Earth, including agriculture leading to food shortages natural disasters including heat wave being experienced in some parts of the world.
She said time has come for humanity to consider some of its activities inorder to reduce the impact of climate change
Evelyn encouraged the students to educate their peers and community members on the impact of climate change.
According to her educating Communities on the impact of climate change and climate justice will enable them take action against every unfriendly environmental activities in their domain.
Recommendations
It is recommended that the school continue to provide climate justice education for its students.
This could include incorporating climate justice into the school curriculum, organizing guest speakers, and providing opportunities for students to participate in climate justice initiatives.
By: John Bibor
·
'Nigeria, 19 Others To Double Fossil Fuel Production By 2030'
Report has indicated that Nigeria and 19 other oil producing countries are planning to produce more fossil fuels by the year 2030 as against global demand to limit same as a way of checking global warming.
According to The Tide's source, this comes despite/ 151 national governments having pledged to achieve net-zero emissions and the latest forecasts, which suggest global coal, oil, and gas demand will peak this decade, even without new policies.
When combined, government's plans would lead to an increase in global coal production until 2030, and in global oil and gas production until at least 2050, creating an ever-widening fossil fuel production gap over time.
The report noted that given risks and uncertainties of carbon capture and storage and carbon dioxide removal, countries should aim for a near total phase-out of coal production and use by 2040, and a combined reduction in oil and gas production and use by three-quarters by 2050 from 2020 levels, at a minimum.
While 17 of the 20 countries featured have pledged to achieve net-zero emissions and many have launched initiatives to cut emissions from fossil fuel production activities  none have committed to reduce coal, oil, and gas production in line with limiting warming to 1.5°C.
Governments with greater capacity to transition away from fossil fuels should aim for more ambitious reductions and help support the transition processes in countries with limited resources.
The 2023 Production Gap Report: "Phasing down or phasing up? Top fossil fuel producers plan even more extraction despite climate promises" is produced by Stockholm Environment Institute (SEI), Climate Analytics, E3G, International Institute for Sustainable Development (IISD) and the UN Environment Programme (UNEP). It assesses/ governments' planned and projected production of coal, oil, and gas against global levels consistent with the Paris agreement's temperature/ goal.
July 2023 was the hottest month ever recorded, and most likely the hottest for the past 120,000 years, according to scientists. Across the globe, deadly heat waves, droughts, wildfires, storms, and floods are costing lives and livelihoods, making clear that human-induced climate change is here. Global carbon dioxide emissions — almost 90 per cent of which comes from fossil fuel — rose to record highs in 2021–2022.
The/ 2023 Production Gap Report provides newly expanded country profiles for 20 major fossil-fuel-producing countries: Australia, Brazil, Canada, China, Colombia, Germany, India, Indonesia, Kazakhstan, Kuwait, Mexico, Nigeria, Norway, Qatar, the Russian Federation, Saudi Arabia, South Africa, the United Arab Emirates, the United Kingdom of Great Britain and Northern Ireland, and the United States of America.
These profiles show that most of these governments continue to provide significant policy and financial support for fossil fuel production. "We find that many governments are promoting fossil gas as an essential 'transition' fuel but with no apparent plans to transition away from it later," says Ploy Achakulwisut, a lead author on the report and SEI scientist.
"But science says we must start reducing global coal, oil, and gas production and use now — along with scaling up clean energy, reducing methane emissions from all sources, and other climate actions — to keep the 1.5°C goal alive."
Despite being the root cause of the climate crisis, fossil fuels have remained largely absent from international climate negotiations until recent years. At COP28 in late 2021, governments committed to accelerate efforts towards "the phase down of unabated coal power and phase-out of inefficient fossil fuel subsidies", though they did not agree to address the production of all fossil fuels.
"COP28 could be the pivotal moment where governments finally commit to the phase-out of all fossil fuels and acknowledge the role producers have to play in facilitating a managed and equitable transition," says Michael Lazarus, a lead author on the report and SEI US Centre Director.
"Governments with the greatest capacities to transition away from fossil fuel production bear the greatest responsibility to do so while providing finance and support to help other countries do the same."
"Governments' plans to expand fossil fuel production are undermining the energy transition needed to achieve net-zero emissions, throwing humanity's future into question," said UNEP Executive Director, Inger Andersen. "Powering economies with clean and efficient energy is the only way to end energy poverty and bring down emissions at the same time."
"Starting at COP28, nations must unite behind a managed and equitable phase-out of coal, oil and gas — to ease the turbulence ahead and benefit every person on this planet," she added.
"Governments are literally doubling down on fossil fuel production; that spells double trouble for people and the planet," said UN Secretary-General António Guterres.