Rep Seeks Waivers For Imported Power Equipment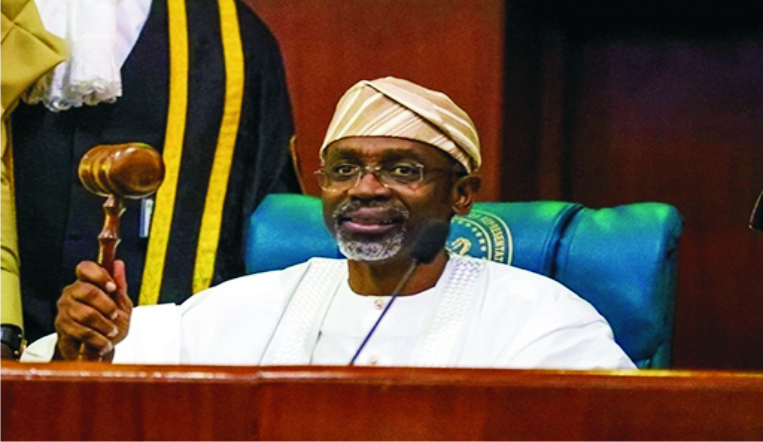 The House of Representatives Committee on Environment, has asked the Federal Government to consider granting duty waivers for imported power equipment such as solar panel, inverters, batteries, LED bulbs.
The Chairman of the committee, Johnson Oghuma, representing Etsako East/West Central in the Federal House of Representatives, stated this last Friday while speaking with journalists in Benin, Edo State.
He said the House had also mandated its committees on environment and climate Change to interface with the ministries of environment, finance, science and technology and the Energy Commission of Nigeria with a view to coming up with policies/programmes that would encourage alternative/renewable energy development to reduce global warming and report back within eight weeks for further legislative action.
He said creating the enabling environment for the adoption of Green Energy Technology through duty waivers would encourage wider access to solar energy in Nigeria, adding that it would lead to a reduction in the country's carbon footprints in line with the global drive for a cleaner and healthier environment.
"In 2015, the world adopted the Paris Agreement on Climate Change, which is aimed at reducing global carbon footprints by 20 per cent. With Nigeria being one of the signatories means it is committed to the reduction of its carbon footprints substantially in line with this global drive for a cleaner and healthier environment.
"A few years later, there have been remarkable improvements and positive developments in the area of renewable energy with global investments increasing by 17 per cent and a rise in global electricity generation by 9.1 per cent," he said.
The lawmaker also said "Providing the enabling environment will not only ensure increased access to more sources of the power supply but also encourage the transfer of renewable energy technology in Nigeria."
According to him, the cost of renewable energy technologies, particularly solar technology in Nigeria, is still very expensive and out of the reach of ordinary Nigerians.
"We will appreciate the need for Nigeria to join the group of progressive countries working towards mitigating global warming by adopting alternative and renewable energy technologies," Oghuma said.
Rivers Communities Lament Neglect By NNPC, Others
The indigenes of Umuapu, Ihie, Obitti, Awarra, Ochia, Assa and Obile communities of Ohaji/Egbema Local Government Area of Imo State, have appealed to the Nigerian National Petroleum Company (NNPC) Limited, the govenrment and Oil Companies operating at their area to quickly reconstruct the Oil Access Road that links these communities and others.
They said the prompt reconstruction of the road would ease traffic tension, reduce road accident to the minimal, encourage commercial activities as well as strengthen social comfort and security at the region.
The appeal followed a peaceful protest staged by the women of the area on the Oil Access Road, recently.
The protesters, who wore black clothes, carried placards which had different inscriptions, chanted songs as they demonstrated.
Speaking through one of their leaders, Nwada Ruth Amadi, the women urged the Nigerian National Petroleum Cooperation (NNPC), the present administration of Sen. Hope Uzodimma, and other Oil Companies operating in their region to quickly reconstruct the link road in order to reduce suffering, agony, avert danger and spur the locals to enhance productivity and comfort.
Amadi expressed regret that the road has been in a deplorable condition over the years with NNPC, Government and Oil Companies such as Waltersmith Petroleum, Seplat Petroleum, Sterling Global Petroleum among others, doing nothing to reconstruct the link road.
According to them, lives have been lost, just as many sustained severe degrees of injuries due to the bad state of the said road, insisting that authorities concerned liaise with the people including leadership of the church and the civil society for a way forward.
Amadi said "we regret the negligence and maltreatment we get from NNPC/Government and Oil Companies milling oil in our land.
"Despite the huge revenue being generated and carted away by these oil companies whose vehicles cause huge damage on the road, those concerned keep dead mute towards the reconstruction of the road, leaving us and other ordinary road users to suffer adversely.
"Hence, we deemed it right to stage a peaceful protest on the spoilt road, to appeal to authorities concerned to immediately reconstruct the road to save us from suffering, pains and imminent danger. We expect these authorities to be proactive, not reactive.
"We cannot continue to fold our hands and suffer. The NNPC, government and the Oil Companies have never hugely done things that benefit the entire Ohaji enclave. Rather they allow some leaders of the area to mislead them".
Hydrogen Set To Compete With Fossil Fuels
University of Houston energy researchers suggest hydrogen fuel can potentially be a cost-competitive and environmentally friendly alternative to gasoline and diesel, and that supplying hydrogen for transportation in the greater Houston area can be profitable today.
The research team is offering a white paper titled, "Competitive Pricing of Hydrogen as an Economic Alternative to Gasoline and Diesel for the Houston Transportation Sector", where they examine the promise for the potential of hydrogen-powered fuel cell electric vehicles (FCEVs) to significantly reduce greenhouse gas emissions in the transportation sector.
The white paper offers that traditional liquid transportation fuels like gasoline and diesel are preferred because of their higher energy density.
Unlike vehicles using gasoline, which releases carbon dioxide, and diesel, which contributes ground, level ozone, fuel cell electric vehicles refuel with hydrogen in five minutes and produce zero emissions.
The paper then pitches "According to the Texas Department of Transportation, Houston had approximately 5.5 million registered vehicles in the fiscal year 2022. Imagine if all these vehicles were using hydrogen for fuel".
Houston, home to many hydrogen plants for industrial use, offers several advantages, according to the researchers.
The study explains, "It (Houston) has more than sufficient water and commercial filtering systems to support hydrogen generation. Add to that the existing natural gas pipeline infrastructure, which makes hydrogen production and supply more cost effective and makes Houston ideal for transitioning from traditional vehicles to hydrogen-powered ones".
The study compares three hydrogen generation processes: steam methane reforming (SMR), SMR with carbon capture (SMRCC), and electrolysis using grid electricity and water.
"The researchers used the National Renewable Energy Laboratory (NREL)'s H2A tools to provide cost estimates for these pathways, and the Hydrogen Delivery Scenario Analysis Model (HDSAM) developed by Argonne National Laboratory to generate the delivery model and costs.
Additionally, it compares the cost of grid hydrogen with SMRCC hydrogen, showing that without tax credit incentive SMRCC hydrogen can be supplied at a lower cost of $6.10 per kg hydrogen at the pump, which makes it competitive.
Professor Christine Ehlig-Economides said, "This research underscores the transformative potential of hydrogen in the transportation sector. Our findings indicate that hydrogen can be a cost-competitive and environmentally responsible choice for consumers, businesses, and policymakers in the greater Houston area".
Your humble writer is full of suspicion. As regular readers know, hydrogen is gaseous at any sensible consumer operating temperature and pressure. Its the smallest atom and slithers through most everything.
Its not something one would want stored in an attached garage. The fuel cell tech isn't quite there yet. And the study relies on power numbers for steam that likely come from natural gas. Just where the electrical watts needed from the grid would come from is anybody's guess.
For all the contestable points the work does suggest that hydrogen fuel cells have economic potential. Maybe someday there will be a few models of hydrogen fueled automobiles to choose from.
But right now, the market forcing of electric battery energized cars isn't building any confidence. Add to that the government wants to force heat pumps and electric appliances as the only choices. This after wind and solar aren't looking like economically healthy ideas after all.
The reality forecast suggests a disaster. Government plus rule and regulation force? What will a community tolerate when forced to choose between air conditioning and charging the car tonight?
Hydrogen might be the energy / fuel nirvana someday. But know one knows how that system is going to look today. All this political pressure is looking to blow the system up.
By: Brian Westenhaus
Westenhaus writes for oilprice.com.
Seplat Plc Plans $250m Investment In Sapele Gas Plant
The Director, New Energy, Seplat Plc, Effiong Okon, has unveiled the company's plan to construct a new $250m gas plant in Sapele, Delta State.
Okon made the disclosure during the Nigeria Oil and Gas Outlook event with the theme "Investing in Nigeria's Energy Future", in Lagos.
Okon, who noted that the company was committed to its vision of contributing to the energy landscape, said investing in the Sapele gas plant would further prove Seplat's commitment.
Speaking during a panel discussion on "Secured Energy Transition Towards Gas", Effiong explained that with the investment, the Liquefied Petroleum Gas (LPG) would be made more available in the market.
He said, "we are also starting a brand-new plant in Sapele, the Sapele gas plant, another $250 million investment that will deliver a lot of LPGs to the market".
Giving insights into the company's timeline, Effiong announced that Seplat's Joint Venture gas processing facility in Imo State is set to be completed by December, with plans for commissioning in January 2024.
Okon, while addressing the broader investment climate, emphasized the pivotal role of the private sector in driving investments in the oil and gas sector.
He further stated that the government's support through policies and ensuring a secure environment was crucial for fostering sustainable growth and development in the industry.