Osimhen, Ziyech's Stocks Rise In Champions League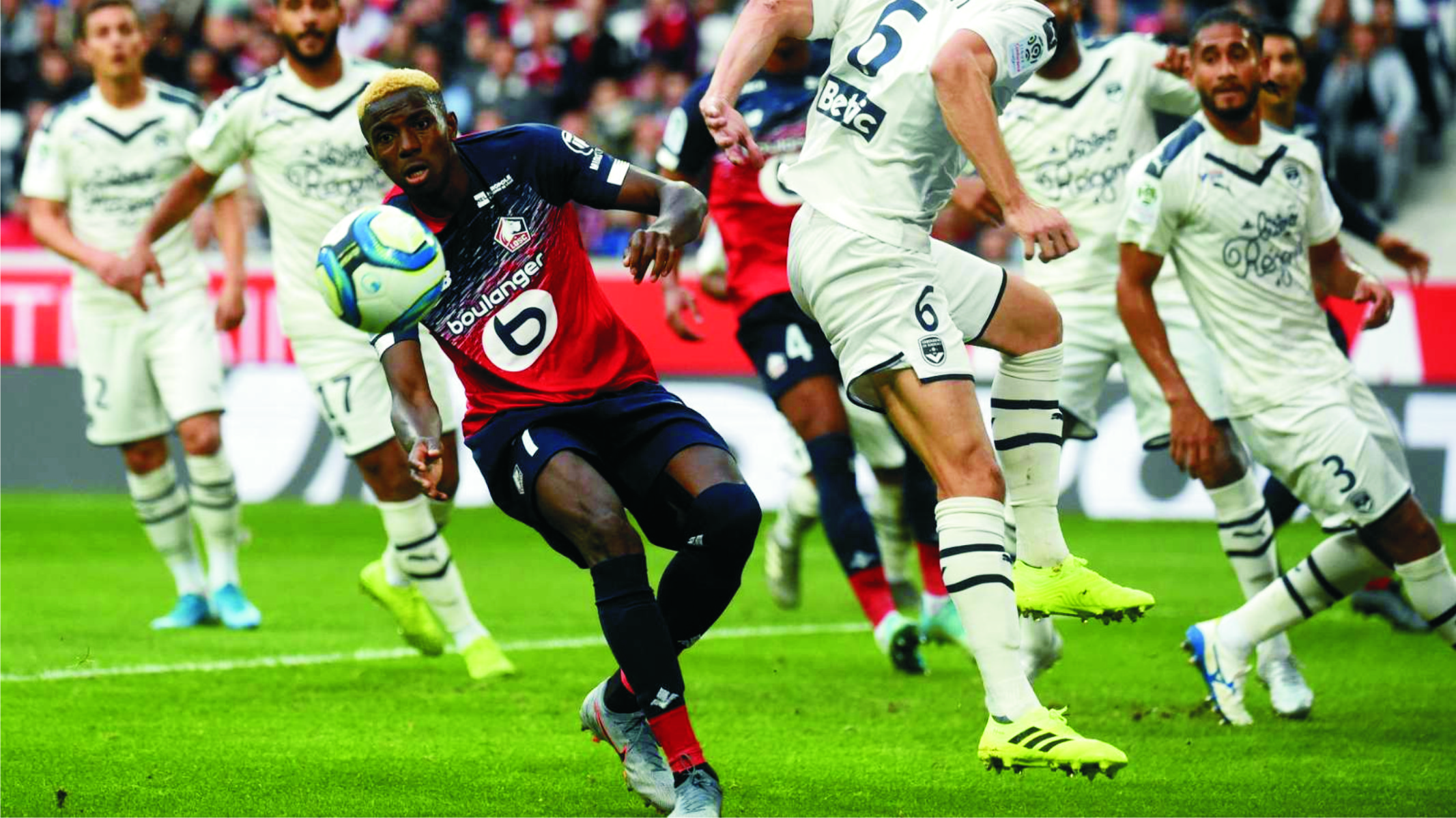 Their sides may both have failed to win in the process of conceding four goals on the road, but Hakim Ziyech and Victor Osimhen's stocks continued to rise after their Group H performances last Tuesday.
For Ajax Amsterdam, Ziyech was given a relatively rare opportunity to play centrally against Chelsea. After assisting Donny van de Beek's goal in a 1-0 win at Tottenham Hotspur last season, the Morocco star again delivered on the big stage with plenty of wealthy Premier League clubs watching.
In the first half, Ziyech's sublime in-swinging cross from the right was turned home by Quincy Promes. Having seen his deflected shot finished from an offside position against Chelsea in Amsterdam two weeks ago, the pair had combined for a lovely goal in London.
Whilst Opta did not give Ziyech an official assist for Ajax's third goal, it was undoubtedly again down to his superb delivery. Swinging in a freekick from the right touchline, the ball hit the post and deflected in off Kepa Arrizabalaga's head.
In the second half, he provided van de Beek with a second goal in the English capital, rifling a pass into his teammate, who controlled instantly and fired in the bottom corner.
Playing centrally is nothing new to Ziyech, but he is not often untrusted with that role in these big Champions League ties. Most often, he is used on the right flank with some freedom to move inside.
For Premier League clubs scouting him, they will no doubt have pored over dozens of his games in league and continental action, and such is his consistent excellence in the Eredivisie, there is now little to learn from watching him rack up the goal contributions in an obviously inferior league.
Therefore, it's only natural that most importance will be placed on his Champions League displays. Seeing him as a creative operator, but ultimately still from a wide role has seemingly not convinced any suitors of the highest calibre.
Bayern Munich seemed to sound out his agent for a move as something of Plan C after moves for Callum Hudson-Odoi and Leroy Sane fell through – owing partly to ill-timed injuries – but he could not be much more different than those wide players.
Ziyech is more in the mould of Mesut Ozil, James Rodriguez or Juan Mata, all previously pure, left-footed number tens who have had to play on the sides to be accommodated at times, but were ultimately pushed to the side of their clubs' plans for the biggest matches.
Not all of the big clubs want genuine wingers, but many do at least want a vertical player who can make runs in-behind defence exactly like Quincy Promes does for Ajax.
If Ziyech is to receive genuine transfer interest from a club which he doesn't consider to be a step-down, maybe he needs to play centrally again and look to reinvent himself as more of a Bernardo Silva or Angel Di Maria circa 2014. A player who could be awkwardly identified as a half-space number eight or ten.
He still has some way to go to change the perception of himself as a luxury player, though.
It is telling that when Ajax went down to nine men at Stamford Bridge, all of Promes, van de Beek and Dusan Tadic remained on the pitch (despite the latter's ineffectual display thoughout), but Ziyech was immediately withdrawn.
Pinnick Woos FIFA For Tenure Elongation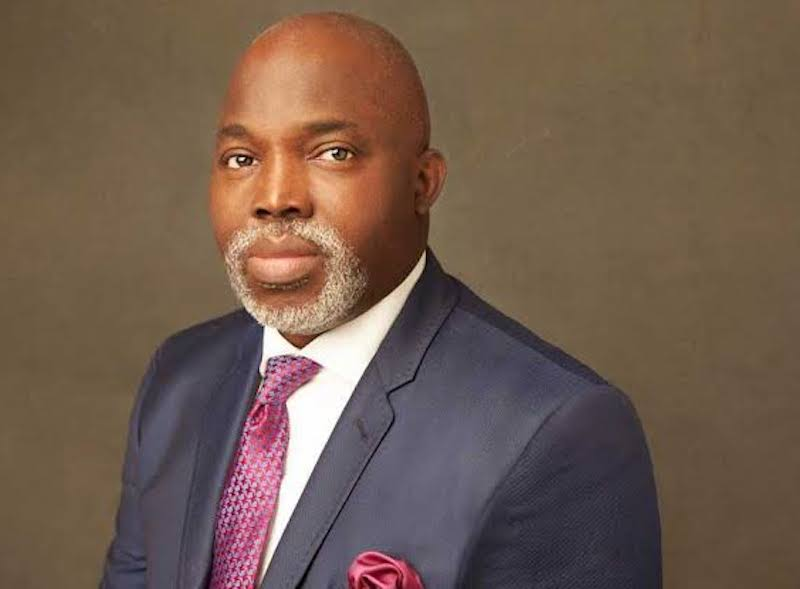 The drama, intrigues as well as clandestine moves that have characterised the September 2022 planned Nigeria Football Federation, NFF election took a new twist recently as incumbent president of the federation, Amaju Pinnick has written to FIFA seeking for tenure extension by shifting the election to 2023
According to Tidesports sources, in a letter sent to the world body last week  and signed by General Secretary, Muhhamed Sanusi, the outgoing board led by Amaju Pinnick appealed to the world body to allow it to hold the forthcoming election next year's January instead September.
Amaju Pinnick and his board were reelected for a second term in office on September 20, 2018 in Katsina and his tenure is meant to elapse next month.
However, sources revealed that the letter was already sent to FIFA before the NFF topshots informed the board members in an online platform of the federation.
The plan is to read the FIFA response at the AGA expected to take place this week in Bayelsa State.
The source added that the members were irked that a few people on the board took such a decision without informing others from the beginning and they are hoping to use the response to extend their tenure at the Annual General Assembly scheduled for Yenagoa, Bayelsa State.
"It is indeed a taboo. Rather than get the consent of the board members and the Congress before sending the letter to FIFA, the letter was sent.
"There is no doubt, a few people at the top echelon of the current board want to remain in office beyond the September date," our source revealed.
"There is a tentative date of August 16 for the AGA in Bayelsa and another date of September 21 for the elective Congress in a yet to be decided venue but it is clear the current board is reluctant to leave office.
"The majority of the board members are resolute to take out this current leadership for so many reasons especially because many of them were never informed about crucial decisive issues in the administration of the game," a source told Tidesports source
Although Amaju Pinnick had stated time without number that he would not seek a new term in office, the former Delta State FA Chairman recently said that "influential people" are pushing him to contest for a 3rd term.
Nigeria U-21 Volleyball Team Departs For Tunisia
As the team departed for Tunisia at the weekend for the African U-21 Volleyball Championship Nations Cup, President of the Nigeria Volleyball Federation (NVBF), Engineer Musa Nimrod, has said that the country is all out to gain from the outing to qualify for the World Championship.
He stated this while biding the team farewell at the Ahmadu Bello Stadium, Kaduna on Friday, adding that the target for the participation of Nigeria is to qualify for the world championship, stressing that, "We are also building them up for the All African Games next year and the next Olympics," he said.
Also Speaking with Sports Writers, Coach Sani Mohammed Musa of the male U-21 men, said that the team are African champions and have featured in World Championship twice.
He said that bearing in mind that the North Africans would be battle ready for Nigeria, they will leave no stone unturned to ensuring they achieved their objectives.
Female Footballers, Officials Abducted In Edo
Six people, which include players and officials of a grassroots female team, have been reportedly kidnapped by gunmen in Uronigbe, a border community between Edo and Delta states in Orhionmwon Local Government Area of Edo State.
Tidesports learnt that the six victims were kidnapped around 6pm on Friday, while returning from a game at Owa-Alero in Ika North-East Local Government Area of Delta State.
A source in the community said the kidnappers had contacted some families demanding a ransom of N5million each for the victims.
He said, "They (footballers) went to Owa-Alero to play a football match, but on their way back, they were kidnapped at Uronigbe area, the boundary between Delta and Edo States.
"The victims include Mrs Precious Agbajor, one Abraham, Nancy, Beatrice, the driver and one other person. They are six in number that are in the kidnapper's den.
Tidesports learned that the matter has been reported at the Uronigbe police station.
"The kidnappers have contacted the family of Agbajor and asked them to pay N5million for his wife."
When contacted, the Police Public Relations Officer in Delta State, DSP Bright Edafe, confirmed the kidnap, adding that the incident happened in Edo State.
His Edo State counterpart, Chidi Nwabuzor, said from the records available at the State Command, there was no information on the incident.
"You know we transmit our records to Force Headquarters everyday. There is no such record before us. From the Command's record, no such incident happened on Friday, so the police will not give account of anything unreported.
"It is only when an incident is reported that the police can act on it. In most cases, citizens are not aware of the powers to report incidents. So the record I have from the Command is that no such incident happened  on Friday, Saturday and even on Thursday."