Need For Women Centre In Rivers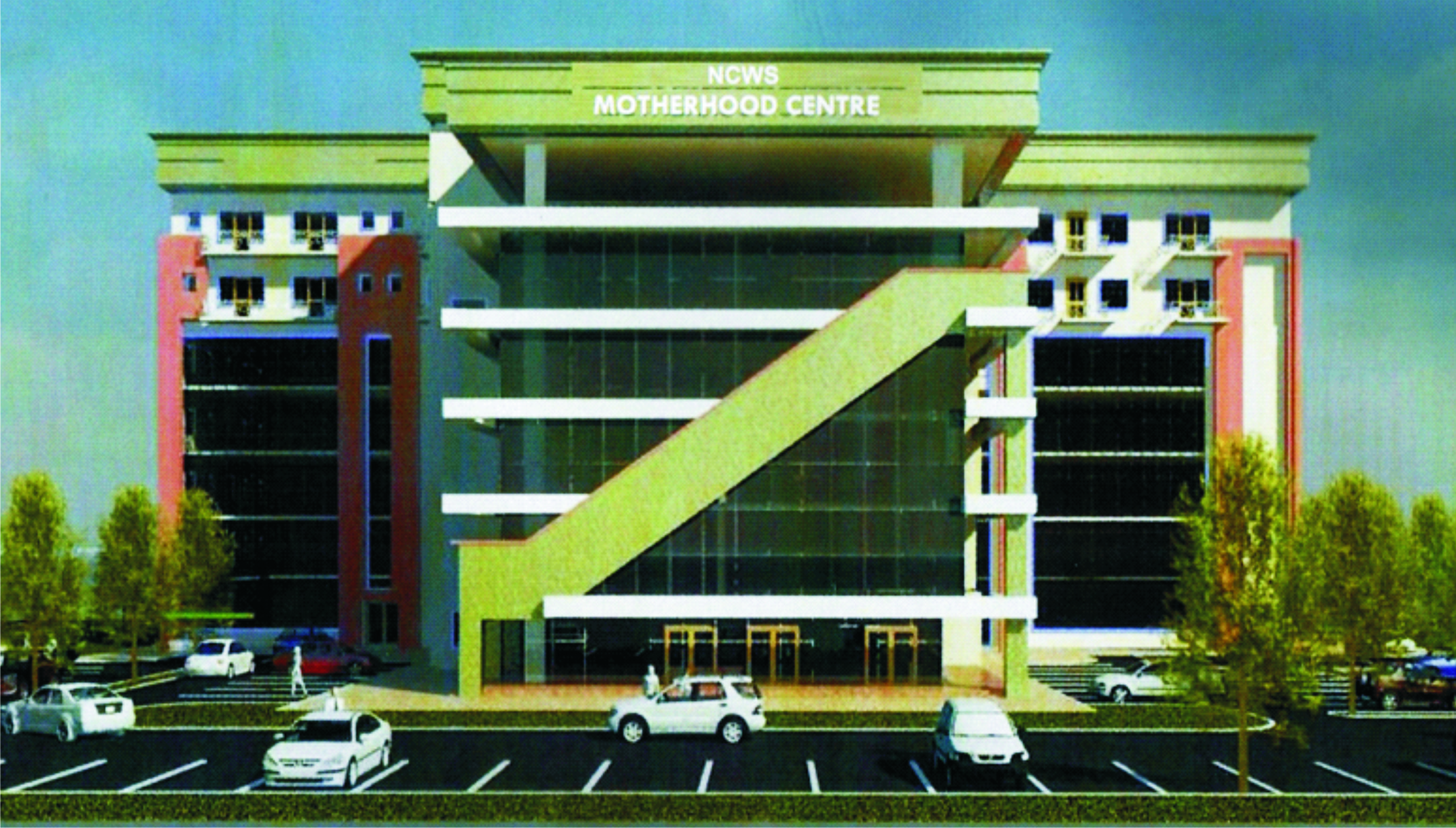 After many years of work by the United Nations, the International Women's Year (IWY) was declared in 1975. Further to this, 1976 to 1985 was established as United Nations Decade for Women.
Consistently and committedly, the United Nations kept faith by working towards the improvement of women's status throughout the world.
The Fourth World Conference on Women in 1995 held in Beijing had its theme, "Action for Equality Development and Peace". One of its sub-themes was "Looking at the world through the eyes of women". This theme directed all nations to consider the issues concerning women as very important. Not done with its focus on the persistent depravity of women in many spheres of life, the United Nations brought out the Millennium Development Goals (MDGs), in which the third of the eight millennium goals is about promoting gender equality and empowering women.
In 2015, the United Nations General Assembly again formulated another policy not only for the improvement of the status of women but also a host of other areas of human endeavour that are lacking attention. The Sustainable Development Goals (SDGs) was therefore, put in place. The SDGs has a collection of 17 global goals set by th.e UN for 2030. It is envisaged to transform our world by the year 2030. Keeping its essence "Goals 5" relates to Gender Equality. This goal specifically directs all nations to achieve gender equality and empower all women and girls.
In order for countries to be able to articulate women's issues to the benefit of the women and the countries at large, there is the need for WOMEN CENTRES to be built in strategic places in every country, every state and if possible at the local government centres – where the grassroots women could benefit from.
What are the reasons for building Women Centres for women, one may ask? First of all, the United Nations throughout recent times has identified the deprivation of social and economic amenities being witnessed by women all over the world which must be brought to a zero level so as to improve the life of women and children in their care who are the future of any nation. Furthermore, Women Centres afford the women a place they can go to discuss their problems collectively and seek solutions to them.
Women Centres must be all encompassing, integrated to serve myriads of purposes concerning women issues and should be multi-purpose centres – a one-stop-centre which would house skill acquisition centre, where crafts of all sorts will be taught by experts and exhibited for sale to the public at Trade Fairs. This no doubt will bring the needed economic empowerment of women.
Other services the Centre will provide will be care giving to vulnerable women. Therefore, Care-giver training institute," which will take care of the health issues concerning women such as mental health, fitness, maternal and child-care is advocated. Under this could come some creches where little tots could be cared for during the office hours of their mothers.
A legal unit will be most desired for the legal matters concerning women.
Some of our women lawyers will be handy to lend assistance to indigent women who cannot afford the regular legal fees.
Women have often been neglected in matters of security. Society need to appreciate the fact that since women are not involved in the nation's security architecture, the issue of security had not been tackled positively. Peace is eluding us daily. A Women Centre must incorporate a-Peace and Conflict Resolution Unit. Women have been known from our history to be good mediators. Our society is losing that half of humanity that could be gainfully employed for peace processes.
An office of Political Empowerment training is very essential. With the near neglect and sometimes tokism being given to women who constitute more than 50% of the electorates in Nigeria by way of their political participation needs a new direction of thought. The Political Empowerment of Women Unit will ease any government of the drudgery of choosing the best women for both appointive and elective positions in the governance of any country. Women are tired of government hand-picking women who more often than not do not align with the ideals of the modern women. Let women choose the women who will represent them in any sphere of endeavour.
The Unit will be responsible for counselling women and girls on their career choice. Accompanying this should be an Informal Adult Education Unit for women who did not have the first chance of having education at their early age – "The Second Chancers" as it is often called, the market women, are targeted for this programme.
Also, Digital Training for Women will be in this compartment.
It will not only be a place where meetings will be held but it will also generate revenue for the Centre, which could be hired for birthdays, marriage, etc.
Another area where revenue could be generated for the Centre is the "Sleep-over" apartments. These are one-room apartments – just like hostels for women and girls who could spend short periods of time when conferences are being held in Port Harcourt. Some parts of this hostel could be given to vulnerable women and girls.
Agricultural Unit also has its place in the Women Centre. Here women who are interested in agriculture could be counselled on which type of agricultural training they would wish to undertake from the process of acquisition of land to production.
A good number of women in Rivers State had made significant input into the development of Rivers State. They need to be celebrated in the various fields they had excelled. A Hall of Fame should be created for such women. This is aimed at inspiring other upcoming women and girls in the society for them to achieve more and be counted. In 1994 late Maryam Babangida commissioned the National Women Centre in Abuja. All States were expected to build same in their States and I know some States have done so but others have not.
The Women Centre which is indeed a multi-purpose one is not only to answer the call to order for the fifth goal of United Nations Sustainable
Development Goals (SDGs) to be instituted in every country, it is also to provide the right environment and resources that will cater for the specific needs of women and give succor to those experiencing different challenges.
Sometime last year the Chief Executive of this State, Chief Nyesom Wike promised to build a Women Centre in Port Harcourt. We hope and believe our amiable Governor will redeem this pledge and the women of Rivers State will eternally be grateful to him.
Thom-Manuel is a former Women Editor of The Tide.
Nimi Thom-Manuel
Exclusive Breastfeeding In The Midst Of Economic Downturn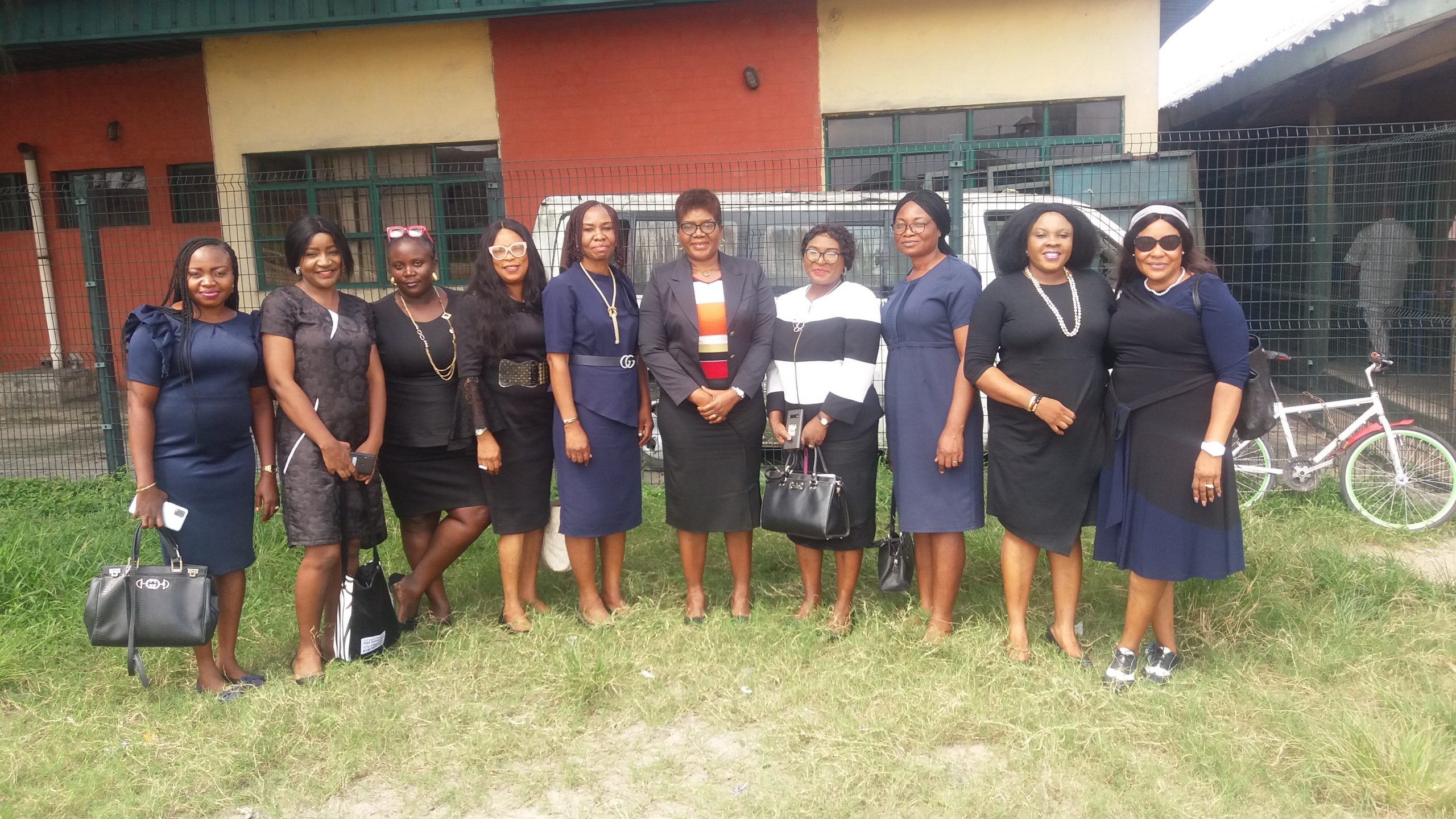 Last week the world celebrated World Breastfeeding Week with the theme;"Step Up for Breastfeeding: Educate and Support". It is an initiative to raise awareness on the benefits of exclusive breastfeeding.
In a joint statement by United Nations International Children Education Fund (UNICEF). Executive Director,Catherin Russell and World Health Organisation  (WHO) Director  –  General, Dr Tedros Adhanom Ghebreyesus on the occasion of the World Breastfeeding Week, the global bodies noted that, as "global crises continue to threaten the health and nutrition of million of babies and children, the vital importance of breastfeeding as the best possible start in life is more critical than ever".
The statement further notes that breastfeeding guarantees a safe, nutritious and accessible food source for babies and young children. However, only 44 percent of infants are exclusively breastfed in the first six months of life, short of the World Health Assembly  target of 50 percent by 2025.
Also, the Rivers State Government highlighted the need for nursing mothers to engage in exclusive breastfeeding to promote healthy baby growth. This was contained in a goodwill message delivered by the State Deputy Governor, Dr Ipalibo Banigo to mark the breastfeeding week.
The deputy governor noted that breast milk is nature's food and ensures a baby's health and qualify of life from childhood to adulthood.
Exclusive breast feeding of babies since birth, is known as feeding infants only from breast milk,be it directly or from breast or expressed, except drops or syrups consisting of vitamins,mineral supplements or medicine.
In a recent review reported in July, 2022 Dan Brennon, a paediatrician, lactation counsellor, who specialises in newborn care and professor of medicine, stated that exclusive breastfeeding contains anti bodies that help the baby fight off viruses and bacteria. This lowers the baby's  risk of having asthma or allergies. Babies who are breastfed exclusively for the first six months, without any formula, have fewer ear infections, respiratory illneses and bouts of diarrhoea.  They also have fewers hospitalisation and trips to the doctor.
The American Academy of Paediatrics (AAP) said exclusive breastfeeding also plays a role in the prevention of SIDs (Sudden Infant Death Sydrome), lowers the risk of diabetes, obesity, certain cancers and also linked to higher Intelligence Quotent (IQ).
After breastfeeding exclusively for six months, many experts recommend that breastfeeding should continue through the baby's first year of life.
To achieve quality breast milk for babies, recommended foods for nursing mother's include protein foods 2 –  3 times per day such as meat, poultry, fish (e.g salmon, tuna fish, since Docasa HexanenoicAcid (DHA) is an important omega 3 fatty acid needed by babies for brain development), eggs, dairy, beans, nuts and seeds, dark green and yellow vegetables per day. At least, two servings of fuits per day. Also,whole grains such  as whole wheat breads, pasta, cereal and oatmeal. Also, enough water.
The question now is, with the economic downturn in many countries and especially in Nigeria, can nursing mothers eat well to engage in exclusive breastfeeding?.
In an interview with The Tide, a Nutritionist of the University of Port Harcourt Teaching Hospital, who wants to remain anonymons, stated that the first thing to do as a nursing mother is to allow the baby suck all the time to help stimulate the breast produce milk. She added that mothers have to eat well for exclusive breastfeeding to be achieved but due to the economic situation, cheaper foods can be consumed. They include rice and fish peppersoup, pap, locally made guinea corn and millet; these are all good. Nursing mothers should drink lots of warm water, consume enough beverages. We do not advise nursing mothers to take palm wine", she noted.
In another interview with a nursing mother/midwife, Mrs Gloria Ugochukwu, who had her baby a week ago stated that, she started exclusive breastfeeding but may stop at three months due to the economic situation.
"According to her," I exclusively breastfed my first baby for six months, that was in 2020. Then we had enough money to play around. My husband brought all the necessary food items so I fed properly.  I had enough beverages, milk, pap. I ate rice with enough vegetables, meat, fish and lots of fruits like apples to help the baby. Also, palm wine for the first month which aided the breast milk to flow. Now, with this current baby, things are expensive, so we have to go for supplementary items that are less expensive like cowbell or milksy milk powder instead of peak, then cornflakes. For fruits, no way for apples, instead, I take cucumber, tigernuts, also palm wine. I also take routine medications like blood tablets and vitamins.
With this second baby, my husband and I agreed that I will breastfeed for three months and go back to work so that I can help the family by earning my full salary.
Exclusive breastfeeding was a bit scary and very difficult with my first baby but I am happy that I did it because my baby did not fall sick at all during those six months.
Also speaking with The Tide on telephone, Mrs Jennifer Peters, a nursing mother and civil servant, resident in Kaduna Metropolis said, she is strictly on exclusive breastfeeding and happy about it, though it is her first time.
According to her, "I eat very well, basically rice, vegetables, beans, enough fruits, instead of yam which is expensive. Beverages are also expensive now, I take Dano milk instead of peak milk. No matter the economic situation, I will continue exclusive breastfeeding for six months.
She added that, after four months of maternity leave, she would resume work but will take her baby to the office since there is crèche for babies.
She also added that for the three months she had exclusively breastfed her baby, apart from the routine vaccines administered to the baby at the hospital, they have not visited the hospital for any illness.
Speaking also with The Tide, the Medical Director, Laden Clinic, Rumuogba, Rivers State, Dr Onyii Ukegbu, maintained that, exclusive breastfeeding is far better than artificial milk, despite  the economic situation in the country.
Dr Ukegbu advised nursing mothers to stick to exclusive breastfeeding for six months to avoid diseases that may endanger the baby's health.
She added that nursing mothers can prepare soups with blended crayfish and "sogu" fish, which is cheap with vegetables and eba. Those in the villages are better off, she said. They can eat plantains with enough vegetables, snails and other protein foods instead of going for cowmilk.
By: Ibinabo Ogolo
CWG: Nigeria Wins Another Gold In Women's Relay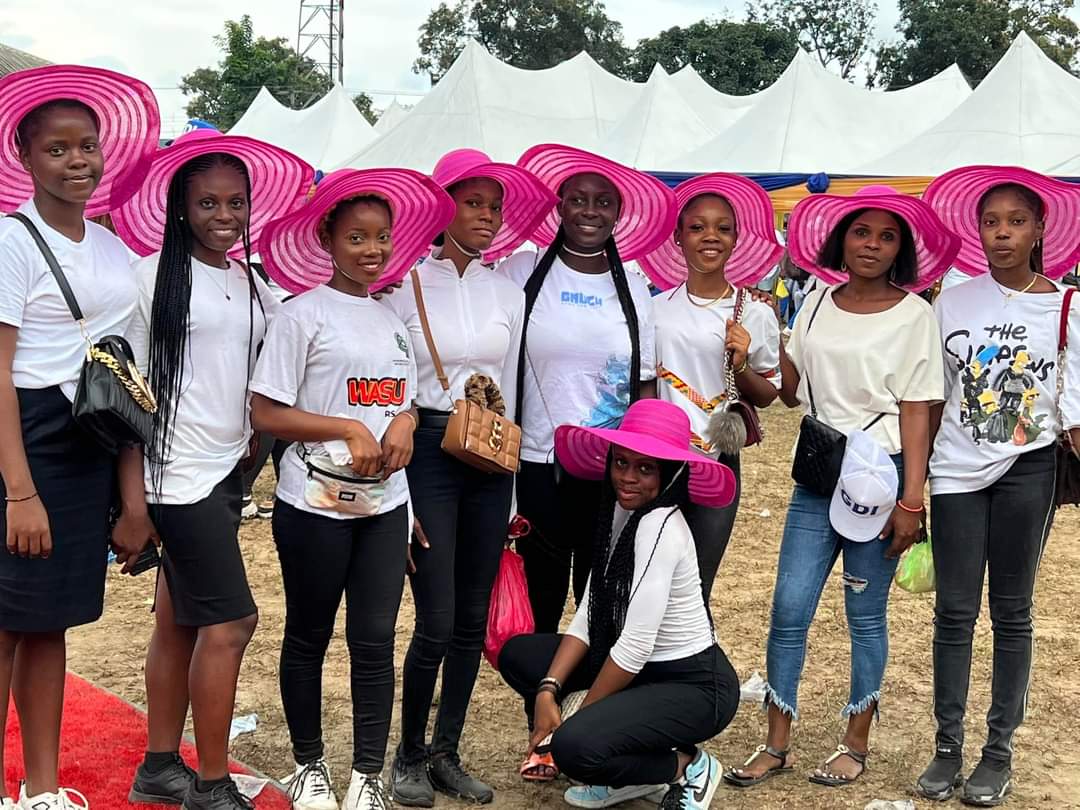 Nigeria's team, inspired by World Commonwealth Games champion, Tobi Amusan has won another gold in the women's 4 x 100 relay race.
The four of Tobi Amusan, Favour Ofili, Rosemary Chukwuma and Grace Nwokocha ran fervently to clinch another gold in the 4x100m women's relay event on Sunday with a time of 42.10s, thereby, setting another African record.
The men's team finished behind England to win silver in the final of the 4x100m relay.
The women's victory in the relay was coming just after Amusan successfully defended her title at the Alexander Stadium on Sunday in the women's 100m hurdles final.
Amusan was able to run a Games record of 12.30s, setting other records as well, and becoming the first world champion to win gold and the first Nigerian athlete to do the same.
Amusan was one of the favourites to get the gold at the tournament following her impressive showing at the World Athletics Championships in Oregon, the United States, which saw her break multiple records to win Nigeria's first gold at the World Championships.
Having done it on another continent, Amusan made sure to replicate that fine display in Europe, proving that it was no fluke and that it was indeed her time.
The 25-year-old ran a blistering 12.30secs to claim the gold and also set a new Games Record in Birmingham.
Speaking after her victory, Amusan said, ""Honestly, I believe in my abilities but I was not expecting a world record at these championships.
"The goal is always just to execute well and get the win. So the world record is a bonus. I knew I had it in me but I could not believe it when I saw it on the screen after the semis.
"Before the final, I just tried to stay calm and to do my best. I took a deep breath knowing that I have some goals to accomplish and it worked pretty well. I knew it was very fast but not this fast."
Nigeria's team, inspired by World Commonwealth Games champion, Tobi Amusan has won another gold in the women's 4 x 100 relay race.
The four of Tobi Amusan, Favour Ofili, Rosemary Chukwuma and Grace Nwokocha ran fervently to clinch another gold in the 4x100m women's relay event on Sunday with a time of 42.10s, thereby, setting another African record.
The men's team finished behind England to win silver in the final of the 4x100m relay.
Menopause : Coping With The Transition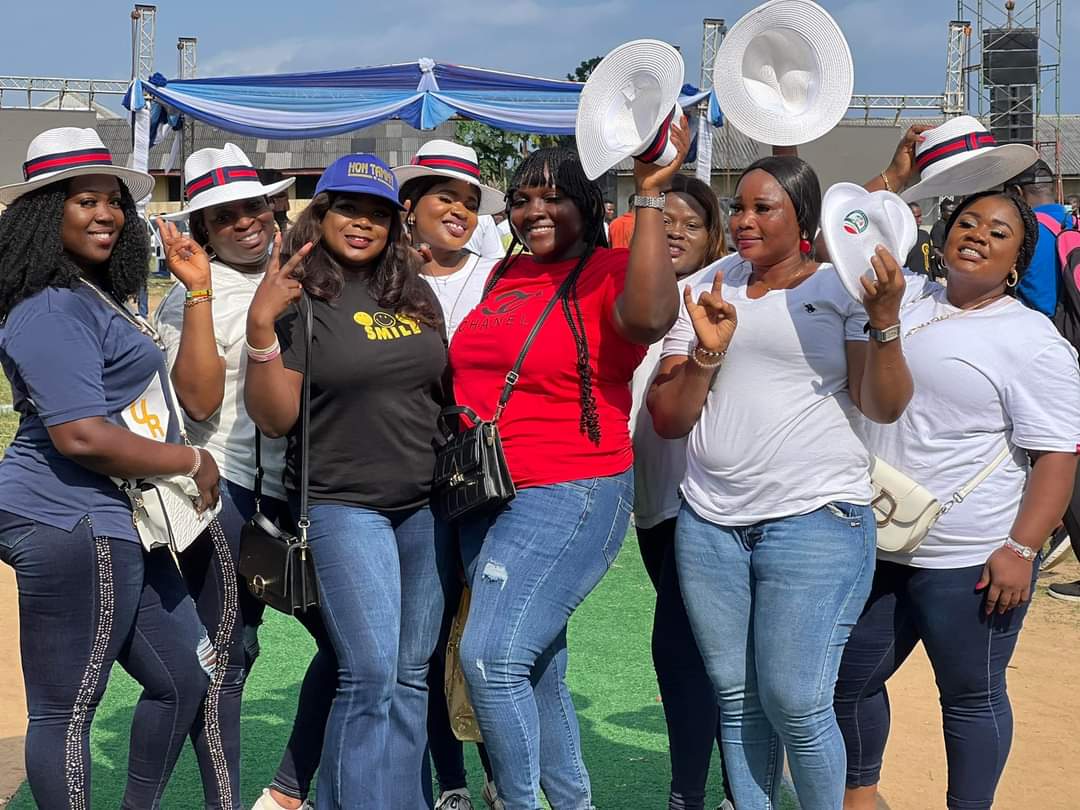 Menopause, a universal reproductive phenomenon is of great concern to many women as they advance in age. This is as a result of insufficient knowledge and understanding and lack of available information to assist them and their families during the period of transition.  Menopause is the natural and inevitable part of a woman's life. It is the end of a women's menstrual cycle which inevitably marks the end of her reproductive years.
Naturally, women are born with all their eggs, which are stored in their ovaries. Their ovaries also make the hormones estrogen and progesterone, which control their period (menstruation) and the release of eggs (ovulation). Menopause happens when the ovaries no longer release eggs every month, leading to the stoppage of menstruation. Menopause is a regular part of aging when it happens after the age of 40.
However,some women can go through menopause early. This could be as a result of surgery or damage of their ovaries during cancer treatments and is known as premature menopause.
According to studies natural menopause is different in each woman and comes in three stages.  Perimenopause is the first stage which usually begins several years before menopause, the ovaries slowly make less estrogen and at this point stop releasing eggs. Many women at this stage start experiencing menopause symptoms.  Menopause is the second stage. This is one year after the menstruation has stopped. The ovaries have stopped releasing eggs and making most of their estrogen.  Postmenopause, the third and final stage happens years after menopause.  Menopausal symptoms such as hot flashes usually ease. But health risks related to the loss of estrogen increase as women get older.
In a medically reviewed study by Dr Gabriela Pichardo in June, 2022,she revealed that, most women nearing menopause would begin experiencing some array of what are called Vasomotor symptoms (VMS). The most common is hot flashes, sudden feelings of warmth that spread over the upper body, often with blushing and sweating. These flashes can range from being  mild in most women to severe in others.
Dr Pichardo added that, women may also notice uneven or missed periods, vagina dryness,sore breasts, leading to more  frequent urination, lack of sleep, emotional changes, dry skin, eyes and mouth. Other symptoms which develop later include, fatigue, depression, crankiness, racing heart, headaches, joint and muscle aches  and pains, weight gain, hair loss and changes in sex drive.
Other symptoms according to other researchers include facial hair increase, being angry /agitated /impatient or abusive, being teary or crying for no reason, reduced or enlarged breasts size, burning feet on "fire", dizziness, increased appetite, leg cramps and restless legs, low self -esteem," going crazy", anxiety, poor memory, dyspareumia, post – menopausal bleeding and lack of energy.
Reports indicate that the most prospective mean age of menopause for women in the United States is 52 years. These ages stand in  contrast to the mean ages for menopause of 51 years for United Kingdom, 50 years for China,50 years for Japan,48 years for Nigeria, 47 years for Pakistan, 45 years for India and 44 years in the Philippines.
Reports also have it that there are particular cultural beliefs which impact on women's understanding and reactions to menopause.  Widespread  in a belief that sexual intercourse would no longer be possible after menopause. That menstrual periods are considered to cleanse the body of semen. If women have intercourse after menopause it is believed that semen will remain in the body and produce stomach bloating and then death.
Consequently, lack of knowledge about menopause made some women misinterpret symptoms as signs of serious illness .
In different interviews with The Tide in Port Harcourt, some women in their 50s expressed their experiences concerning menopausal symptoms.
"I am 53  years old and Iam just experiencing menopausal symptoms. My period is irregular.  I feel heat most times all over my body which makes me uncomfortable and at times extreme cold and then few minutes later heat again. I discussed it with some people, they said it was menopause, that it is a phase that will pass", said a civil servant resident in D/Line area of Port Harcourt.
Another respondent, a teacher in a government secondary  school in Iwofe area of Port Harcourt, Rivers State shared her experience.
"I know about menopause, so when I started experiencing the symptoms, I went to see a doctor to confirm. I was 45 years then and just had my last twin children. I experienced hot flashes from head to toe, hotness of body, restlessness, constant sweating like Iam pregnant, fever, body pains, irregular periods,low sex drive, eating different things like "esu" (nature chalk). Infact, I felt like I ate poison and needed cure. I went to the doctor and was diagnosed as adinomyosis and was given drugs.
Sharing similar experiences,another respondent, an estate surveyor based in Port Harcourt stated thus:
"I started experiencing menopause symptoms at 44 years.  I did not understand my body at first . I thought I was going crazy.  I experienced lack of concentration, restlessness, distractions, mild hot flashes, waist pain, increased stomach, weak teeth and bones, weaker eye sight, lack of interest in sex. Infact, I did not believe what was happening to me. I had to discuss the situation with an older woman who told me that it was menopause".
Also, a staff in one of the media organisations in Rivers State told The Tide that:
"I noticed the symptoms at 47 years old, with hot flashes, especially in my breast area, hotness of body sometimes and cold shivers often times, low energy, infact holding a bottle of water was a problem, body pains, irregular periods, large appetite, fainting experiences, dizziness  and vaginal dryness.  I did not understand that it was menopause".
The management and treatment of menopausal symptoms depend on each individual woman's experiences. Studies have it that healthy living, herbal and complementary therapies are the solutions.
However, many women can cope with mild menopausal symptoms and do not need to take any medications or use therapies.  Some women may manage their symptoms well with lifestyle measures such as eating well and getting regular physical activity. Other women with symptoms that are affecting their quality of life will need to seek treatment to help them manage their symptoms.
Menopause is  a unique experience for all women, and a range of management options are available for the different symptoms including healthy living, menopausal hormone therapy or MHT, treatments to manage vaginal dryness. Non –  hormonal prescription medications and complementary therapies. Though some treatments are well supported by valid scientific research, it is important and advisable to see a doctor before you start a treatment.
Coping with menopausal symptoms can be helped by balanced and nutritional diet, exercise and relaxation.  Healthy weight is important  though some studies have suggested that exercise can reduce hot flashes.  Women should reduce intake of caffeine, alcohol  and spicy foods, stop smoking.  Rather, they should eat foods with phytoestrogens such as whole bean soy products, whole grains barley, brown rice), legumes (beans). To manage hot flashes, carry small hand fans, use water facial spray, have cool drinks available, wear layers of clothing so you can take off what you need to when you are hot. Meanwhile, reports have it that many women suggested that more information should be made available on menopause to prepare women, educate family members and help reduce negative connotations and family conflict, especially with their spouses during the period of transition,  since experiences by many women had it that a loss of libido was often misinterpreted by their partners  that they were having an affair.
Also, information should be passed on by mothers and grannies to daughters.
It is therefore, suggested that community education may have more benefit if directed towards men as well as women.
Also reported are, that most health workers, especially in developing countries lack adequate resources or understanding on how to approach the topic or give appropriate advice to women.
A Rivers State Government Matron/Nurse in an interview stated that she has worked  as a nurse with the primary health care management board for several years, there are no such programmes for women on menopause.
According to her, "basically we deal with women on child bearing age, the partners we work with have not come out with such programmes. However, government should partner with menopause associations to help women in the state," she said.
In a related interview, a medical doctor who works in a government hospital in Port Harcourt, Rivers State, stated that in developed countries government encourages women to go for regular check of their reproductive system at least once a year,  free of charge or some on discounts . In Nigeria, a lot of women are not aware of the transition to menopause and its implications, because they are nonchalant about their health status. The doctors are overstressed and cannot help in giving talks to women about menopause at every given opportunity. Another worrisome issue is that, some women lie about their age, some even take ten years off their normal age, which is a problem.
However, since 2009, the International Menopause Society  (IMS) in collaboration with the World Health Organisation(WHO) has designated October 18 every year to be celebrated as World Menopause Awareness Day. The purpose of the day is to raise awareness of menopause and support options available for improving health and well-being of women as they age.
This is an opportunity for the Rivers State  Ministry of Health and the  Women Affairs counterpart to partner with relevant associations and groups to sensitise  women in the urban and rural areas in the aspect of understanding  menopause, its attributes, symptoms, management and healthy ageing.
By: Ibinabo Ogolo