Maritime Grand African Nemo Exercise Begins In Nigerian Waters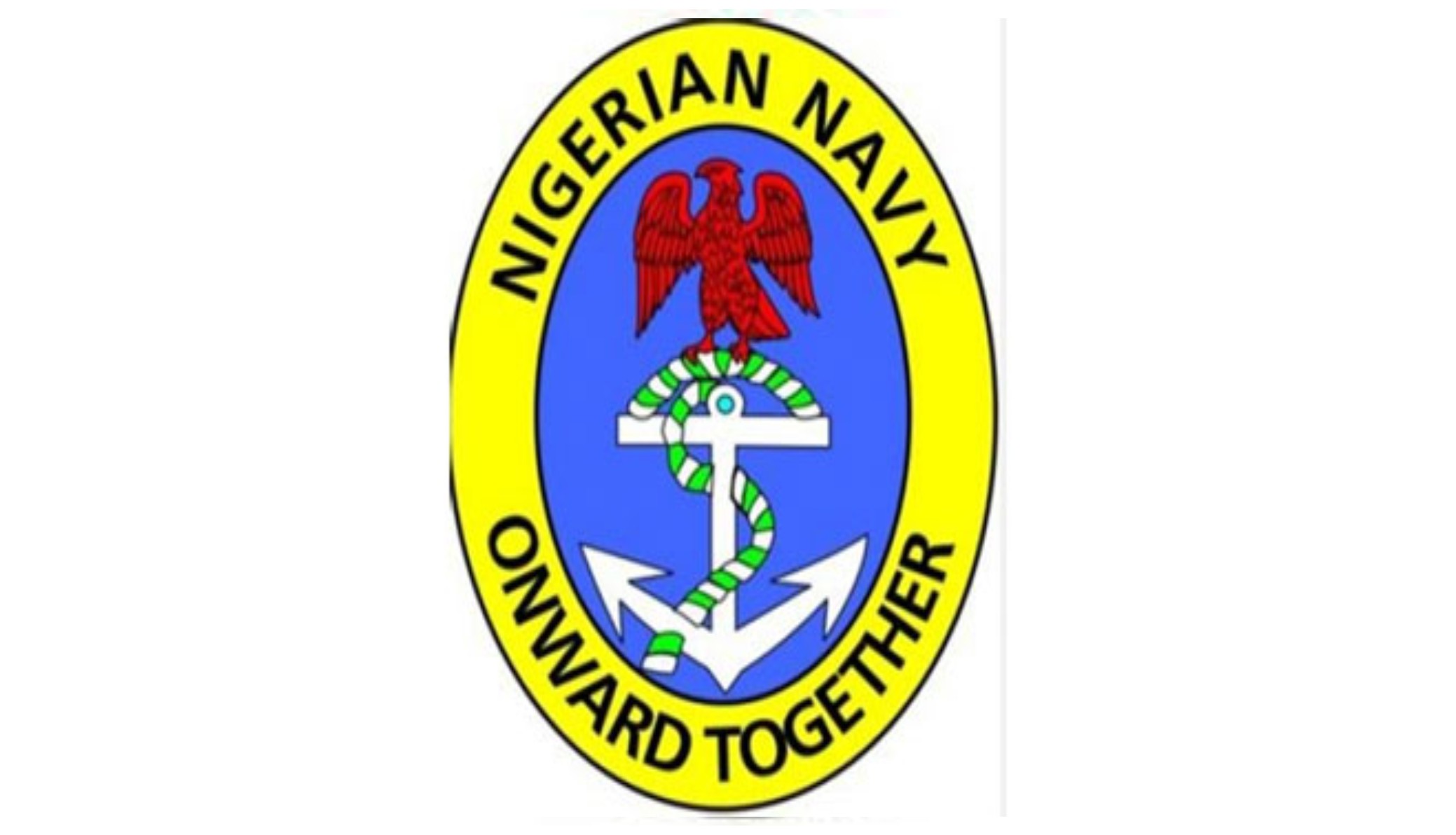 The Nigerian Navy has said that combined naval exercise codenamed Grand African Nemo has been flagged off in Nigerian waters.
Navy Director of Information, Commodore Suleman Dahun, who announced this in a statement on Wednesday in Abuja. said the exercise is being co-ordinated by the French Navy.
He said Grand African Nemo 2019 involves the participation of four Nigerian Navy ships and a helicopter.
Dahun said the five-day exercise was aimed at supporting the efforts of regional navies to counter criminal activities in the maritime domain through different operational modes of planned exercises.
" Furthermore, the conduct of this year's exercise will facilitate the involvement of various key ministries and departments namely, Ministries of Justice, Finance, Interior, and Ministry of Agriculture, as well as Department of Fisheries.
"It will also provide opportunities for inter-agency cooperation among major stakeholders in the maritime sector for enhanced security.
"The exercise is also aimed at supporting the efforts made by regional navies and allied nations and is also being conducted to assist in training regional maritime operations centres in sharing of real time information and capacity building," he said.
Dahun said the four ships and one helicopter deployed for the exercise would carry out various naval drills together with other foreign ships within Nigerian waters.
He said this was in line with the strategic directives of the Chief of the Naval Staff, Vice Adm. Ibok-Ete Ibas, to end crude oil theft and economic sabotage in the nation's maritime environment through enhanced patrol and operations.
Dahun said ships would conduct Visit Board Search and Seizure, Search and Rescue, Anti-Piracy and Anti-Poaching drills, Visual Communications and Casualty Evacuation exercises.
He said Grand African Nemo has its genesis in the 2013 Yaounde, Cameroon summit in which countries that border the Gulf of Guinea (Ghana, Togo, Benin, Nigeria, Cameroon, Equatorial Guinea, Gabon, Sao Tome and Principe Angola and Congo) pledged to strengthen maritime security operations.
NPA Blames Under-Utilisation Of Eastern Port On Insecurity
The management of Nigerian Ports Authority (NPA) has linked the under-utilisation of the four Ports in the Eastern states to acts of insecurity in the waterways
The Authority also attributed the  length and drafts of the channels as factors for low traffic and under utilization by investors.
Managing Director, NPA, Mohammed Bello Koko, disclosed this in Port Harcourt during a recent tour of facilities in Rivers Port Complex.
Koko, who stated that NPA is interested in decongesting ports in Lagos, said they are partnering with the Nigerian Navy and Community youths to secure the waterways in the Eastern region to attract investors and importers to do business in the Ports.
"We will like to decongest the Lagos Ports by encouraging the Eastern Ports to compete favourable with other ports in West Africa.
"We are serious at increasing the traffic in the Eastern Ports and make them more competitive with other West African Ports", he explained.
He further noted that as a way of attracting investors and importers to patronize the Ports, NPA has reduced tariff in the Eastern Ports to encourage investors to do business in the Eastern Ports.
On dredging of the Rivers Ports, Koko said dredging of the channels to a little above 9.5 metres to 13 metre would collapse the berth, noting that the port is a colonial port built over One hundred years ago.
"We are discussing on how to revitalize the collapsed berth 7 and 8 and make it more functional to attract investors to move bigger vessels to the terminals.
"We need to dredge and deepen the channels to accommodate more and bigger sea going vessels to increase flow of traffic to the ports", Koko said.
He diclosed that NPA is working towards moving more cargos from the Rivers Port Complex and Eastern to Onitsha  Port.
He noted that the idea, when put into effect, would reduce movement of containers by land and make it more safe and secure for the importers.
By: Chinedu Wosu
NIWA Links Boat Mishaps To Lack Of Navigational Aids
Management of  National Inland Waterways Authority (NIWA)  has attributed the incessant boat mishaps at night to lack of navigational aids installed in the boats.
The Authority said over 95 percent of mishaps happened at night hours or wee hours.
Managing Director, NIWA, George Moghalu, stated this during a media parley with journalists in Lagos.
"Ninety to Ninety-five per cent accidents happen in the night or early in the morning. These vessels do not have night navigational aids, therefore, they should not move in the night. But people will still move at nights.
"The drivers will avoid the right jetties and at times, they do not even move from jetties, but at river banks to the water to expose our people to dangers," he said.
The Authority said it is working with barge operators to have a comprehensive insurance cover for both barges and cargoes on Nigeria's waterways.
NIWA said an improved quality insurance cover for vessels is a prime project it is fully committed to in its bids to decongesting the nation's ports and reducing pressure on Nigerian roads.
"We are looking at having quality insurance to cover both the barges and the cargoes.
"This was some of the issues raised by the importers, because they do not want a situation where they would gamble with their goods to bring their goods from China and Europe and then getting to lose it on the Nigerian waterways", Moghalu explained.
The Authority insisted that it would arrest and prosecute any boat driver found wanting in the act, even as he appealed to boat owners and operators to desisted from plying at odd hours to avoid mishap
He admonished drivers and passengers to always obey safety rules and regulations to avoid carnage in the waters.
By: Chinedu Wosu
JTF Nabs Two Pirates In Rivers
In a bid to sanitise the Nigeria's waterways and make it safe and secure, the Joint Military Taskforce (JTF), code named "Operation Delta Safe," has apprehended two pirates who specialise in terrorising the waterways in Rivers communities
Also in the soldiers' custody are 10 suspected pipeline vandals in the Niger Delta region.
The arrests were made known  in a statement by Director, Defence Media Operations, Maj.-Gen. Bernard Onyeuko, shortly after a bi-weekly briefing of the Defence Headquarters in Abuja.
Onyeuko gave the identities of the suspected pirates as Fagha Golden (aka Fine Boy) and Victor Elkanah (aka Victor Padi).
The Director said Golden was apprehended at Nonwa village in Tai Local Government Area of Rivers State, while Elkanah was nabbed at Pharzy Spring Diagnostic and Wellness Hospital in Onne in Eleme Local Government Area of the State.
He said the suspects were  responsible for  series of armed attacks on oil vessels, kidnapping of expatriates and illegal oil bunkering in Rivers State.
He said the arrests show the unrelenting efforts of the troops, which "have sustained their offensive posture to deny criminals the much- needed space for their illegal operations in Bayelsa, Delta and Rivers States. In the process, several illegal oil-refining sites were discovered and destroyed.
"These include 37 illegal refineries, 68 dugout pits, 188 storage tanks, 33 wooden boats", he said.
Others include 16 pumping machines, one generator, one vehicle, 175 cooking ovens and 23 rounds of 7.62mm ammunition.  Also recovered were 3.7 million litres of crude oil and 2.01 million litres of AGO.
By: Chinedu Wosu